LISTS
13 Striking Contemporary EBM Releases
By Andi Harriman · July 20, 2017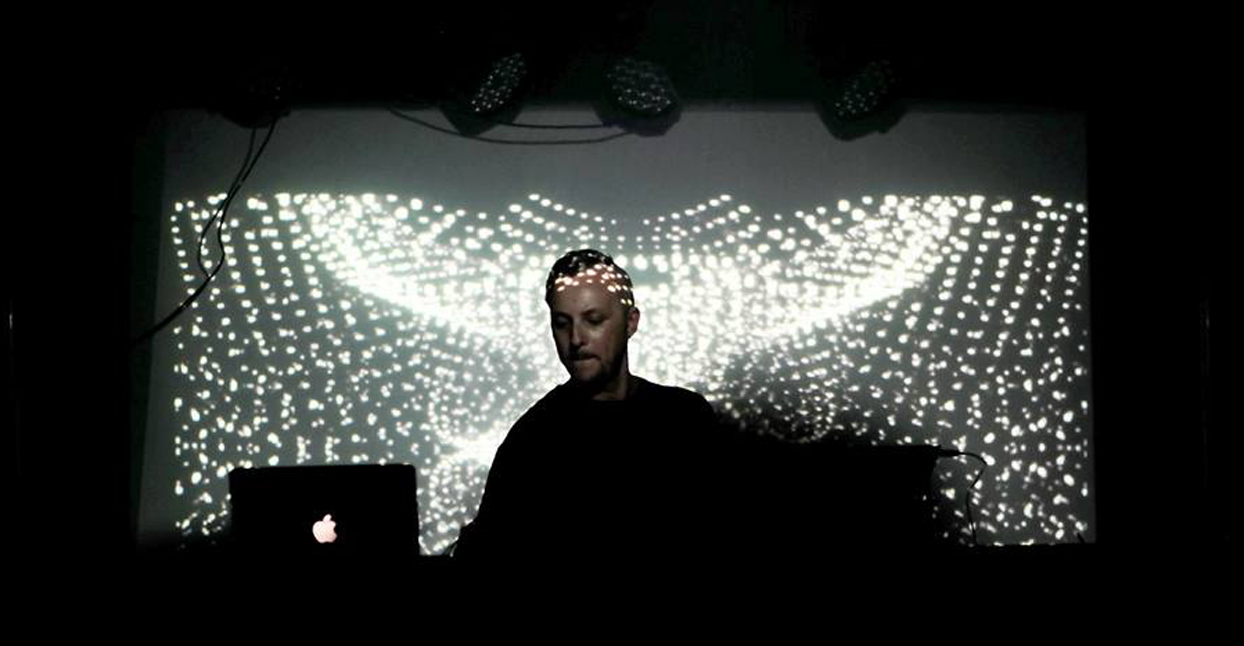 Electronic body music, aka EBM—a dancefloor-oriented style of industrial—requires the people who make to have a healthy obsession with mastering machines. It is a laborious task—forging a bassline, hammering out the intensity of a beat using metallic sounds. At its best, EBM feels like the heat from the furnace, causing blistered hands and battered feet, the rippling of muscles and dripping of sweat. It is about movement, about work—about, well, the body.
Thirty years ago, two albums were released that became the cornerstones of the EBM subgenre. Both boasted a cacophony of temperamental electronic sounds that writhed in uber-masculine aggression. Official Version, released in March of 1987 by the Belgian group Front 242, was a work of computer wizardry. It was built around themes of conflict and war that created an atmosphere of dreads, with basslines that fired hard, like machine guns.
Just two months later, U.K.'s Nitzer Ebb released That Total Age, a record that approached the genre as a locked target, attacking with forceful rhythms, chants and stalwart basslines. The complex sounds of these two albums were completely new at the time, driven by the technology of synthesizers, drum machines, samplers, and the sheer determination to push those machines to their extremes.
Recently, EBM has been slowly returning to favor: the word is now used as a descriptor for many forms of dark electronic music, while classic reissues are pressed on to attractive multicolor vinyl. That groundbreaking sound manifested on That Total Age and Official Version—the manipulation of violent synths, layered over a beat that is decidedly danceable—is what resonates with artists and fans today. And if the beat is the heart of the genre, the basslines are the veins, pumping urgently.
While some current EBM producers are traditionalists in their approach to sound, turning out records that could be shelved alongside the Wax Trax! catalogue, others embrace the sleek and polished approach of techno. Either way, EBM is impossible to escape, and even harder to wade through these days. We've gathered some of the most exciting new releases in the genre for the year so far. From silky production methods to thunderous metallic noise, each album on this list summons the flying sparks of hammer meeting anvil.
In 2016, Schwefelgelb demanded attention from just about everyone with the release of Wie Die Finger Durch Den Nebel, on Fleisch Records. The Berlin-based duo returns with more of their techno-infused EBM on their new EP Dahinter Das Gesicht, on the label aufnahme + wiedergabe. With its mastery of the intricate balance of punchy beats and commandeering basslines, the track "Fokus" is undeniably danceable, with fitful vocal outbursts from Sid Lamar. On Dahinter, it's clear that Schwefelgelb will settle for nothing less than establishing a blueprint for future generations of EBM.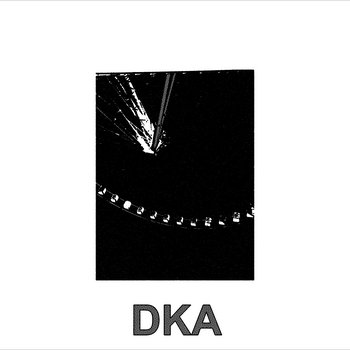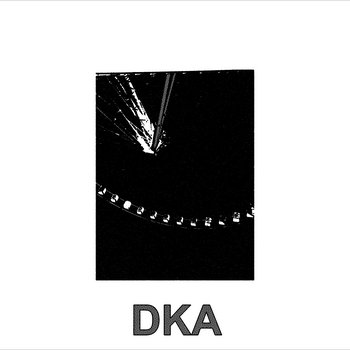 New Metal, by Australian identical twin duo Multiple Man, has a lightness often absent from an otherwise harsh genre, boasting luxe melodies silky synths. With electronic choir voices that undulate over Sean Campion's mixed-down vocals, "Power Fantasy" is pure nostalgic greatness, showcasing a dance sensibility that echoes the hot-blooded nature of mid-'80s Cabaret Voltaire. Complex, dexterous, dreamy, and hazy, it will make night crawlers want to emerge from their cavernous spaces and feel the golden warmth of the sun.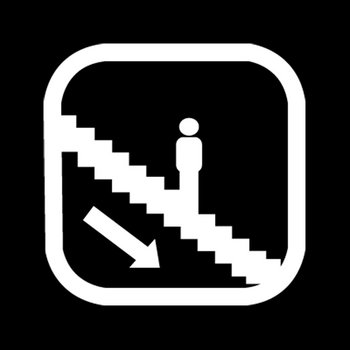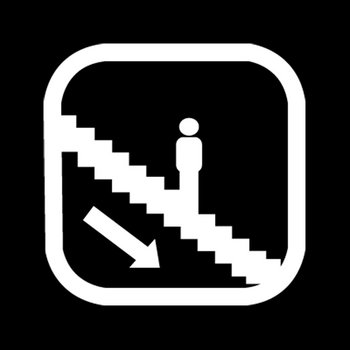 Merch for this release:
Vinyl LP
Front Line Assembly member Rhys Fulber's Realism EP on Sonic Groove is the most important—and surprising—EBM release in 2017. Though it's been twenty-five years since his brilliantly transformative work on Front Line Assembly's 1992 album Tactical Neural Implant, Fulber's clearly grown with the genre. The seven-minute long track "Effigy" starts with an authoritative beat followed by a familiar old-school bassline that comes swerving into the mix, summoning nostalgia in a way that is neither overdone nor tacky. "The future"—as the sample repeats—is upon us; here, Fulber truly embraces his place in EBM's lineage, while remaining relevant as ever.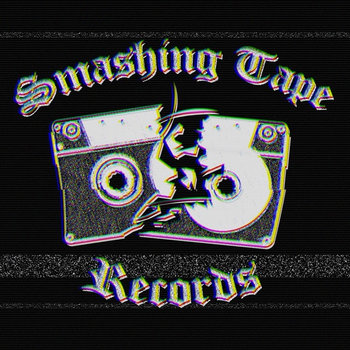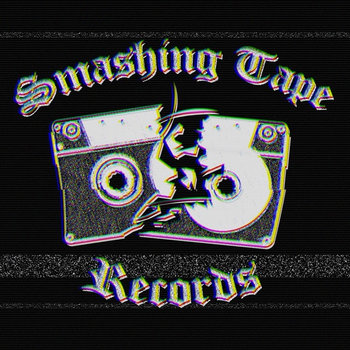 Merch for this release:
Cassette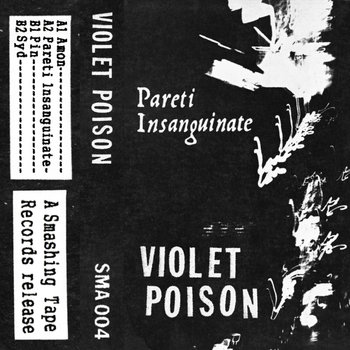 Italian producer Violet Poison is one of the most prolific and challenging EBM artists of the moment. With his own label Veleno Viola—along with his other aliases and projects—he continues his dedication to exploding genre conventions on his new EP for Smashing Tape Records. Pareti-insanguinate is an extension of Violet Poison's unique sound: minimally raw synthpunk doused in sluggish, off-kilter, and treacherous basslines that focus on repetition. The sinewy title track feels vintage, with a decelerated tempo that sounds like a cassette tape heaving its final, stretched-out breath.
Merch for this release:
Vinyl LP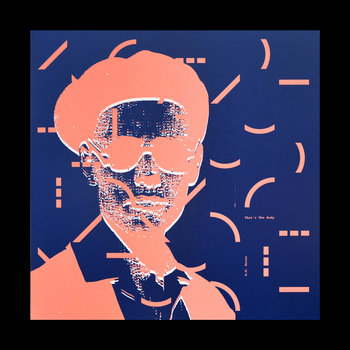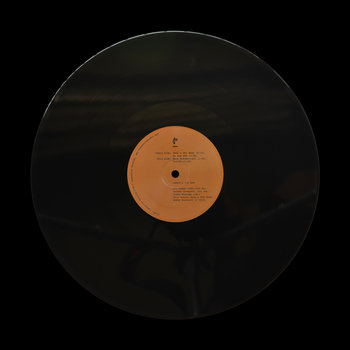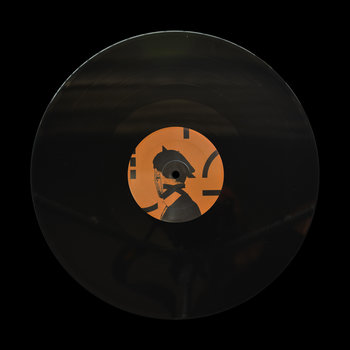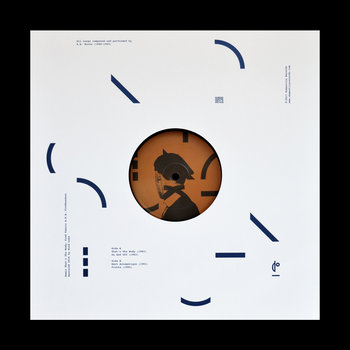 The Dutch three-piece S.M. Nurse are the overlooked pioneers of the proto-EBM movement. Initially active from 1981 to 1983, S.M. Nurse created pure pearlescent electronic music that bore a prominent Suicide influence, along with some synthpunk similarities to Crash Course in Science or early Human League. Their new release, That's The Body, on Domestica Records, is built upon the vintage sound that many producers today strive toward. It's is a collection of previously unreleased material and 12" remixes meant to focus on dancing. "Frutta" is a hypnotic track with a constant eighth note repetition that blends beautifully with Anneke Stempher's vocals. Her voice, its dreaminess contrasting with the harrowing samples, carries a sweet melody that seeps through the white noise and the crackle of the tape recording.

Merch for this release:
Vinyl LP
Phase Fatale is no newcomer to EBM. Perhaps the most techno-oriented release on this list, Anubis marks a step away from producer Hayden Payne's previous works—which have, until now, shown an outright EBM influence. This time, that influence is a bit less obvious. There is an elegance to Anubis, released on Berghain's imprint Ostgut Ton/Unterton, derived from Payne's early roots in post-punk and its devious basslines. Sparely produced, Anubis slowly and meticulously builds to its conclusion rather than gasping to the finish line, demonstrating the incredible restraint and maturity Payne has developed.
Merch for this release:
Cassette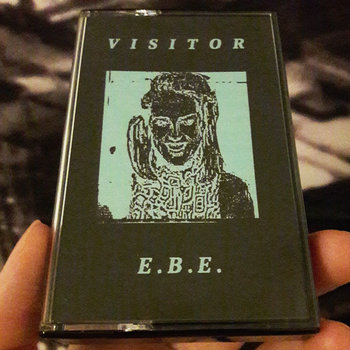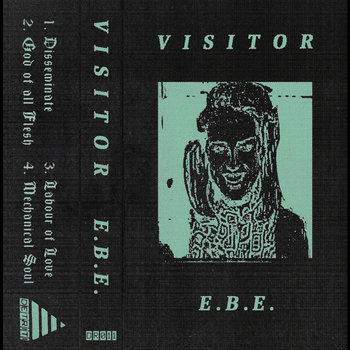 The first bass hit on Edmonton, Alberta duo Visitor's EP E.B.E. brings the spirit of EBM at the turn of the '90s to the present day. With striking similarities to the metallic music of Lassigue Bendthaus and Leæther Strip's debut LP, Pleasure of Penetration, E.B.E., on Detriti Records, sounds like a long-lost classic. It boasts the audible tension of classic EBM; "God of All Flesh" is thick with bliss, featuring all of the genre's foremost traditional elements—angular basslines and an orchestra of clangs and crashes—intensified by growling vocals ("Terror, misery, misery").
Divider, Europäisch-Amerikanische Freundschaft
Merch for this release:
Vinyl LP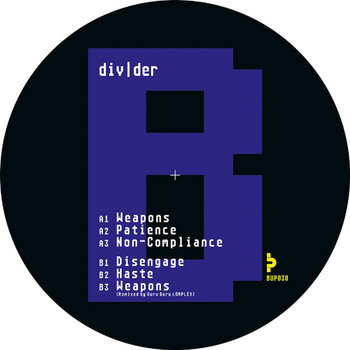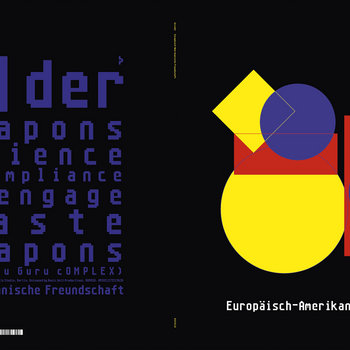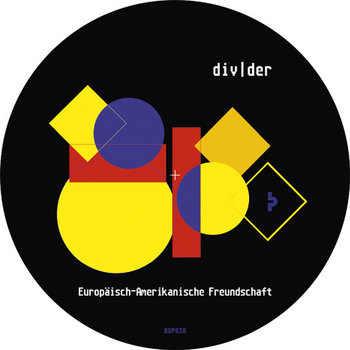 Europäisch-Amerikanische Freundschaft is a minimal EBM assault. Divider's EP on Basic Unit Productions is full of songs that adhere to traditionalist structures, and sounds that arrogantly demand attention. The EP—mastered by Schwefelgelb's Sid Lamar, whose influence is felt—thrives on the perfect execution of every note. "Patience" is the standout track of the lot, its severely physical beat pushing hard until the music plummets to its demise.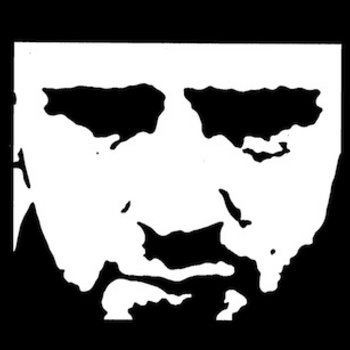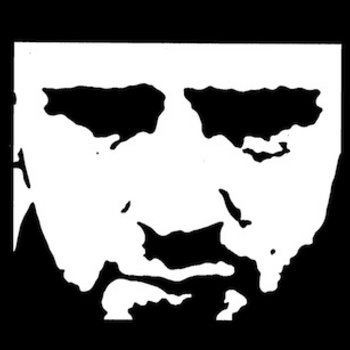 Welt in Scherben is a side project of prominent techno artist Thomas P. Heckmann, and his new release on aufnahme + wiedergabe, Eisen Im Feuer, echoes the faster BPMs and pure exertion of power of Deutsch Amerikanische Freundschaft (DAF). There's a direct connection to Heckmann's techno background in the release, heard in the severe kick of the beat and the layers of electronics that dive, ascend, and squeal within the music. "Leichentanz" is blunt EBM force: the thickness of the basslines slice through the track and summon the antagonism of Nitzer Ebb's seminal "Join in the Chant."
Mannequin Records owner Alessandro Adriani's Fall Elsewhere and Shatter is a wide-ranging EP, pulling from the unexpected sounds of old-school Detroit house and minimal synth, and overlaid with squelchy bits of acid. "The Man With the Deadly Dreams" is the most EBM-driven, sporting a manic bassline. It sprints to the end, gathering momentum until its apex—where it breaks and disperses, allowing, finally, a chance for recovery.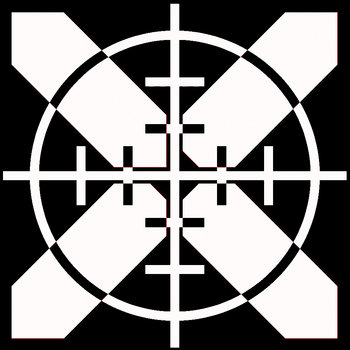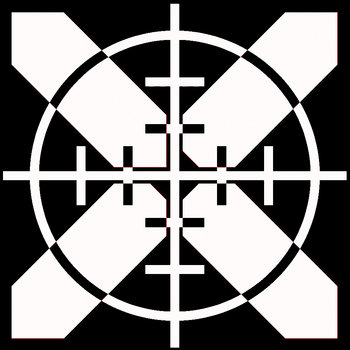 Self-Aware II, a compilation on the X-IMG label run by old-school EBM revivalist SΛRIN, is a lesson in the contemporary scope of the scene. Its eight tracks vary from the hard industrial techno of Crystal Geometry to the abrasive synth arrangements of Kontravoid. Unconscious' "Suße Hölle" adds fragility and tenderness to a typically aggressive genre, with its moody synth pads that create a foreboding atmosphere. That's not to say there's no ferocity in the track, but there's also a surprising delicacy compared to the EBM template's oft-heavy handed and sterile sounds.
RENDERED—Daniel Myer of Haujobb and Clément Perez of 14Anger—fuse hard techno with '90s-derived EBM sensibilities in order to dominate the dancefloor. Their EP BENDOVER is a selection of tracks that lurch at the listener, tough techno with underlying rhythmic EBM layers. Like most tracks on this release, "STONECOLDSOUL" takes no time to attack. The bassline pulsates over a tight kick, as its primitive, threatening sounds climb and crash.
Merch for this release:
Cassette, T-Shirt/Apparel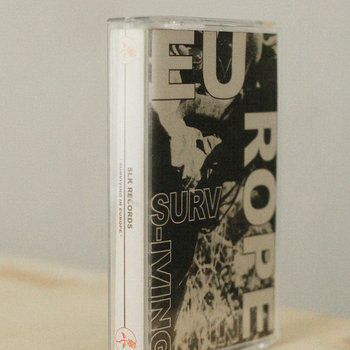 She Lost Kontrol's label compilation, SURVIVING IN EU-ROPE—which takes its title from a song by Belgian EBM progenitors The Klinik—showcases Europe's dark electronic scene. From the harsh noise of Huren to the brazen techno of Assassani, and the purist EBM progressions of Celldöd, each track offers its own interpretation of modern chaos and confusion. "How the Heart Turned to Dust" by Mind & Flesh runs thick basslines under melancholic goth sensibilities that bring to mind old-school British band Click Click.
-Andi Harriman