LISTS
Ten Modern Shoegaze Bands: A Primer
By Jon Wiederhorn · May 26, 2017
Given the recent reunions of Ride, Slowdive, Lush, Telescopes, and Swervedriver, collective interest in shoegaze appears to be approaching another peak. For the uninitiated: "shoegazers" were the mostly-English (or, in the case of Jesus and Mary Chain, Scottish) bands that emerged in the late '80s and who paired wall-of-sound guitars with whispery, sweet pop vocals. The genre tag was initially a dis invented by the British music press—during performances, the musicians spent as much time looking at their sea of guitar pedals as they did the crowd.
As exciting as it is for fans of '90s shoegaze and dreampop to have the opportunity to see and hear new music from the originators of the scene, the idea that shoegaze died in 1996 with the arrival of Britpop is a fallacy. Even though most of the bands from the original movement had broken up, their music lived on and was embraced in the '00s by a batch of so-called "new-gaze" bands: Autolux, Loveliescrushing, Asobi Seksu, Serena-Maneesh, and others.
Even if the genre's pioneers weren't getting back together, there would still be plenty of great shoegaze records emerging from the underground. With advances in digital technology, which have made creating otherworldly effects easier than ever, a new breed of dreampoppers have surfaced over the past half-decade. While some reach back to My Bloody Valentine and Slowdive, others have incorporated elements of EDM, krautrock, post-rock, and indie rock to create their effect-laden songs.
Here are 10 of the most exciting groups in modern shoegaze.
Kindling
(Easthampton, Massachusetts)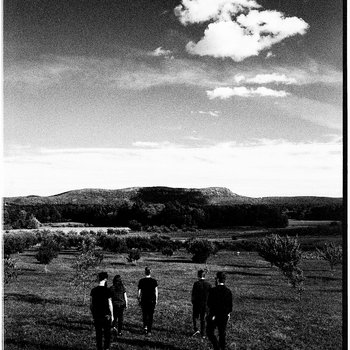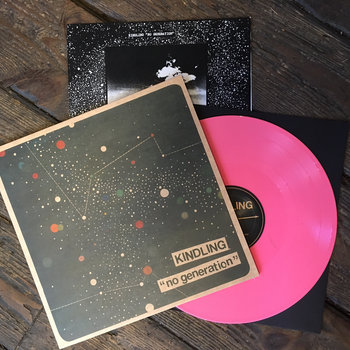 .
00:10 / 00:58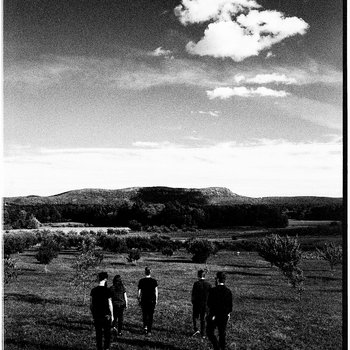 Merch for this release:
Vinyl LP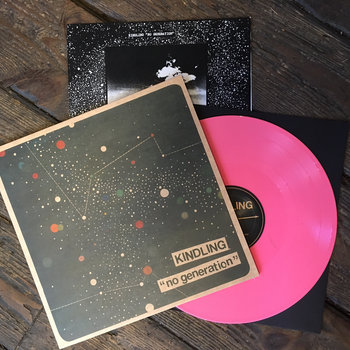 After recording his last album with politically-conscious punk band Ampere, drummer Andy Skelly joined his band mate Stephen Pierce in the side project Kindling, which also features the diaphanous vocals of Gretchen Williams. The group debuted in 2014 with the jangly, concise EP Spare Room, which sounded like something from the C86-era of twee-pop. However, the band's next three EPs and their 2016 full-length, Everywhere Else, brought them much closer to their current voice—a hybrid of Slowdive's gossamer male/female vocals, Swervedriver's infectious, sky-soaring road trip rock, and Medicine's feedback-saturated noise-pop experiments. In February, Kindling plugged in a few more effect pedals for No Generation, and expanded their horizons even further, while retaining their kinetic core sound. The prolific outfit's latest offering is a split EP with Halifax, Nova Scotia's The Kestrels, which was released in April. While Kindling have evolved into crackling, fiery shoegazers, Kelly and Pierce haven't lost their socially-aware spirit, which explains their 2015 single "Hate the Police." "I think we, as a band are political people and see our place as somewhere that is inherently colored by what is going on," Williams told WHRB, Harvard's radio station. If that's the case, expect even more turbulent songs in the days to come.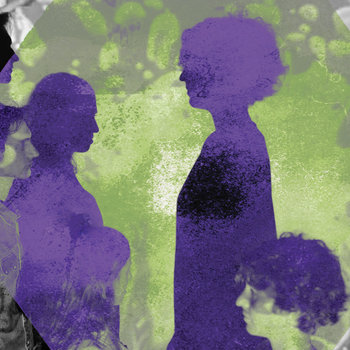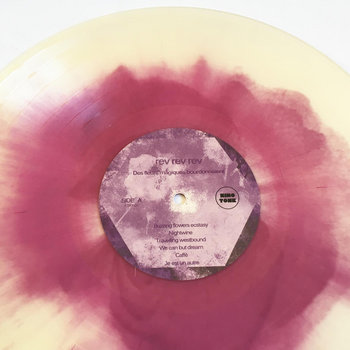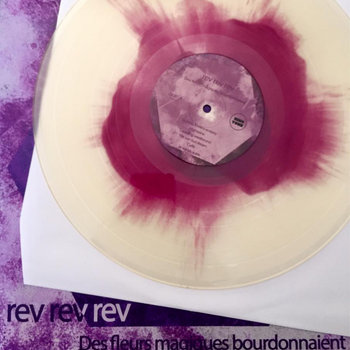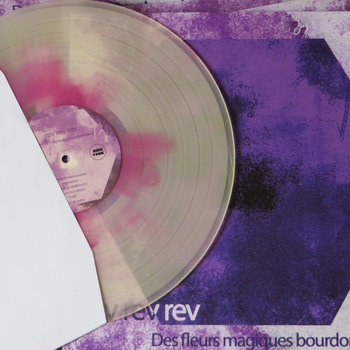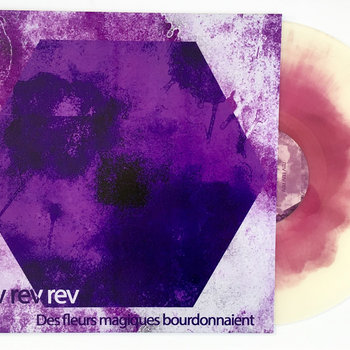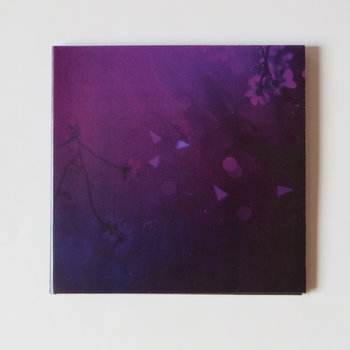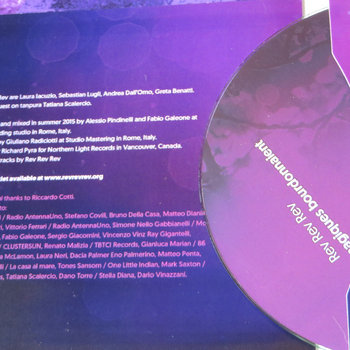 .
00:10 / 00:58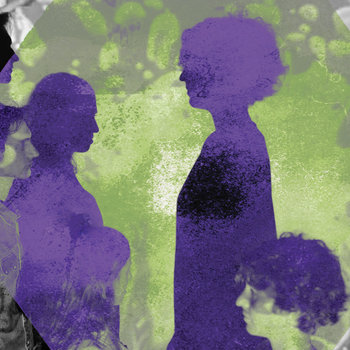 Merch for this release:
Vinyl LP, Compact Disc (CD), Cassette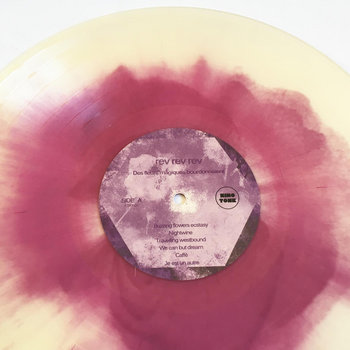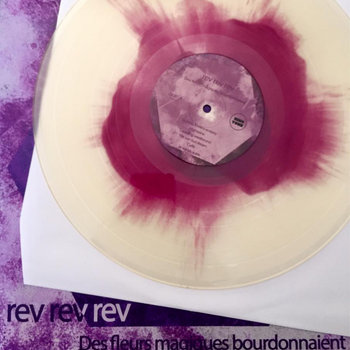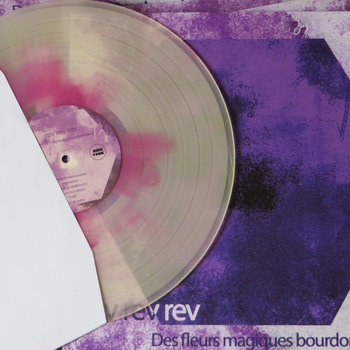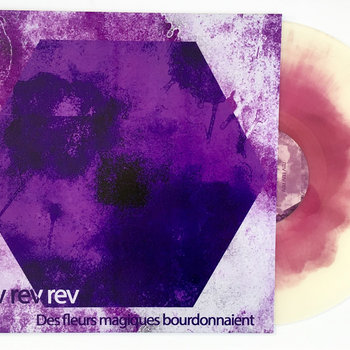 Modena, Italy is a region cherished for its aged balsamic vinegar; its indie shoegaze scene, not so much. Yet one of Europe's finest 'gazer bands of the last decade, Rev Rev Rev, emerged from the heart of that city. With an arsenal of homemade stomp boxes and traditional recording gear, the members spent much of their time writing modern psychedelic tunes and experimenting with unconventional styles of recording. The band made waves throughout the shoegaze underground with its chaotic, effect-laden self-titled debut in 2013. Not three years later, they returned with the far-superior Des Fleurs Magiques Bourdonnaient, which capitalizes on the turmoil of the band's debut and combines it with more coherent melodies and far better arrangements. Perhaps Rev Rev Rev's greatest asset is their ability to balance euphony and dissonance; no matter how distorted, whooshy and warbly the showers of guitar become, they're always balanced by hum-along hooks. "We feel part of the shoegaze, dream pop scene around the world," band member Laura Iacuzio told music blog When The Sun Hits. "It may be because the country we live in is marginal in pop-rock music. But, we feel also, a lot of psychedelia, and some space rock, noise, post-punk."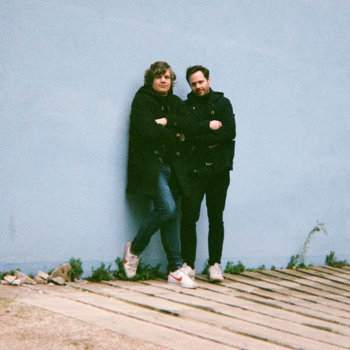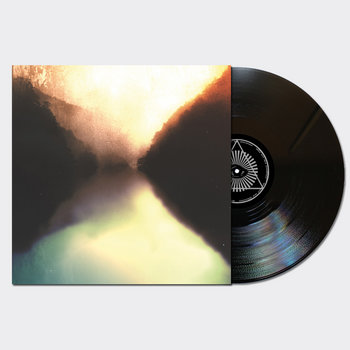 .
00:10 / 00:58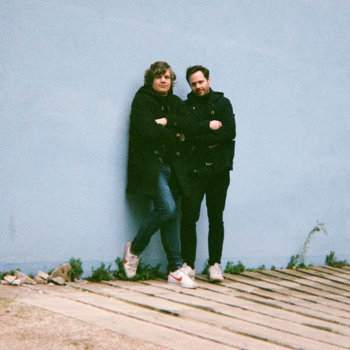 Merch for this release:
Vinyl LP, Compact Disc (CD)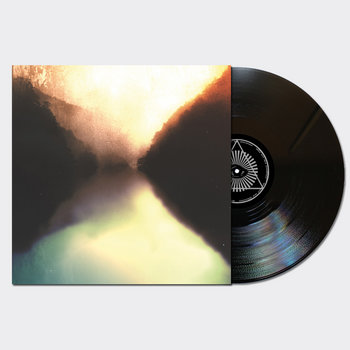 From a commune in southeastern France, something weird, innovative, and probably somewhat illicit is going on. The region is ground zero for Dead Horse One, a band that formed in 2011 playing music that blended overdriven guitars with psychedelic overtones, quickly attracting the attention of some major players. Creation Records pioneer Joe Foster sang Dead Horse One's praises after they released the first of three 2012 EPs. A couple of years later, Ride frontman Mark Gardener produced their wistful, imagistic debut full-length Without Love We Perish. The band's followup, this year's Season of Mist was produced by Fleeting Joys' John Loring, and ups the ante with louder compositions, more radical sound excursions, and better vocal harmonies. Clearly influenced by My Bloody Valentine, Dead Horse One also inject elements of Swervedriver, and, of course, Ride into their swirly concoctions. Despite the obvious reference points, they retain cred by using familiar sounds to create otherworldly sonic vistas that speak volumes—whether you're in France or Florida. "I think music is a universal language," Olivier Debard told the music site Last Day Deaf. "[It] speaks to the heart, the sensations, people's feelings."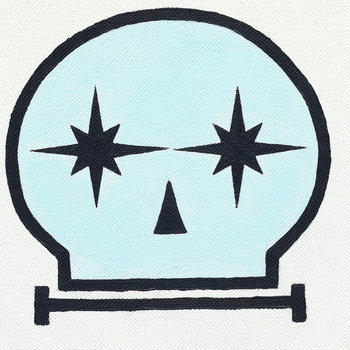 .
00:10 / 00:58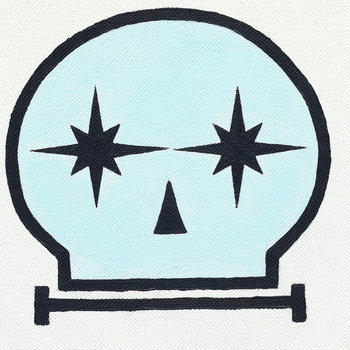 The husband and wife team of John Cep and Kim Field started playing in the disco/shoegaze band Soundpool in 2005, but Field wasn't feeling the groove, so the couple bailed to work on their own group, The Stargazer Lilies, which forsakes dance beats in favor of subtle percussion, shimmering, undulating guitars, and Field's ethereal vocals. The group's second album, 2016's Door to the Sun, is awash in dizzying effects, yet it's consistently melodic, sounding like a cross between My Bloody Valentine, Slowdive, and mesmeric '60s psychedelia (think: Pink Floyd and The Byrds.) "I think being called shoegaze has more to do with how our music comes across to people than our actual influences," Cep has said in an interview on Medium. "It's true we love Slowdive and MBV, but we don't sit around listening to those bands all the time."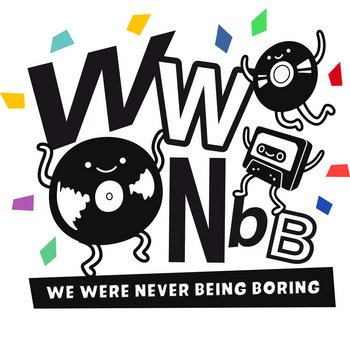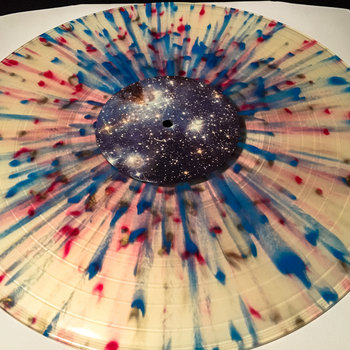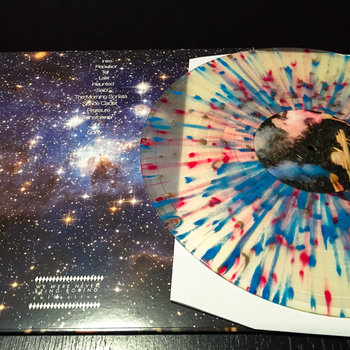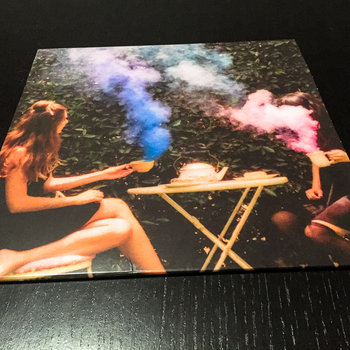 .
00:10 / 00:58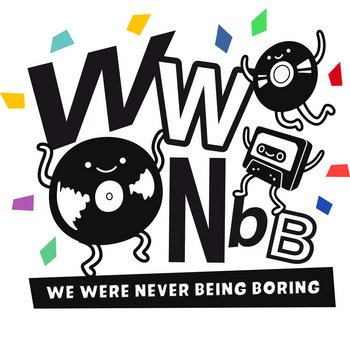 Merch for this release:
Vinyl LP, Compact Disc (CD)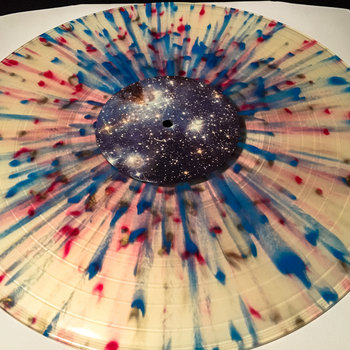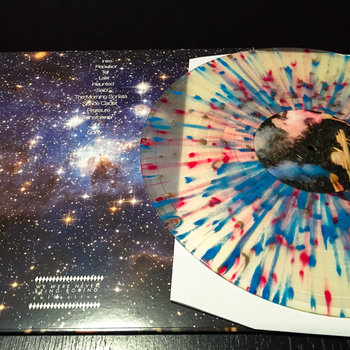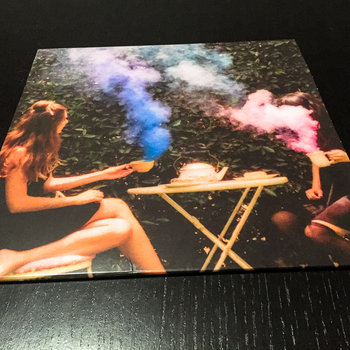 Enamored with both shoegazers of the '90s and new wave revivalists from the '00s, Crescendo are perhaps best described as a cross between Lush and The Strokes. Their second album, 2016's Unless, is shimmery and upbeat, yet it's also somewhat soporific, driven by the subtle push-pull of jabbing guitars and chiming riffs atop a bed of insistent, electronic drums, galactic keyboards and understated male/female vocals. "Being labeled 'dreamgaze' has been consistent," frontman Gregory Cole told the music blog When the Sun Hits. "However, based on the beats per minute in our songs, including the drum parts, we certainly make it a goal to inspire listeners to dance and disappear from reality via space travel." While Crescendo continue to generate a buzz in the indie community, members Olive Kimoto and Jess Rojas split their time between the group and their electronic-based project Unbloom.
Tears Run Rings
(Portland, San Francisco, Los Angeles)
.
00:10 / 00:58
The members of Tears Run Rings started writing old-school shoegaze songs in the mid '90s as part of the band The Autocollants. When the group broke up in 1999, the members scattered to Portland, San Francisco, and Los Angeles, effectively ending their partnership for a while. Years later, they decided to make music together by trading digital files—and Tears Run Rings was born. In 2006, they released the hazy EP A Question and an Answer, proving geographical distance didn't soften their impact. Four years later, they released their full-length debut Distance, and seven years after that, they've reemerged with In Surges, a sweeping, iridescent swirl of effect-laden guitars, sleepy male/female vocal harmonies and spacious arrangements that pay homage to Slowdive, Pale Saints, and early Moose. In February, the band released the In Surges Remix EP, which includes tracks deconstruction by Airiel, Pinkshinyultrablast, and Friendly Scientist (Pale Saints' Ian Masters). Currently, Tears Run Rings are dabbling with new material for their next release. Only, it's not just distance that's delaying their progress. "Babies definitely slow down the musical process," vocalist and bassist Laura Watling told music site Somewherecold. "But I'm sure the joy, frustration, and humor they bring will also translate into our future music."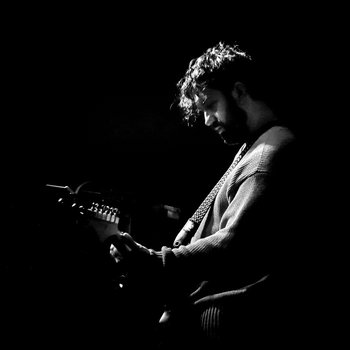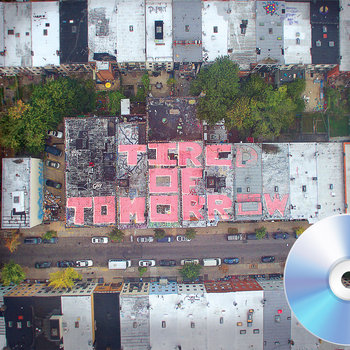 .
00:10 / 00:58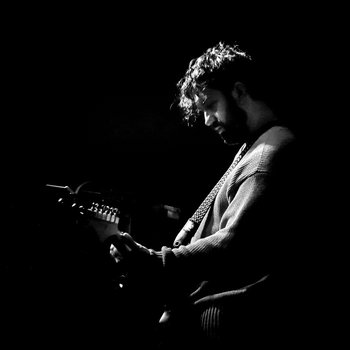 Merch for this release:
Compact Disc (CD)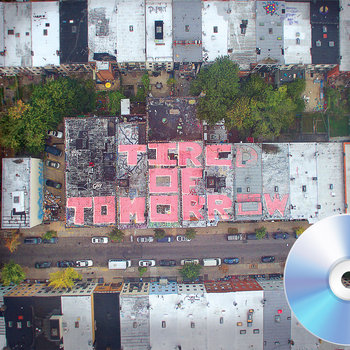 Ironically, Nothing's delicate, flowing rhythms and evocative arrangements belie lives of violence and misfortune. While in the hardcore band Horror Show, frontman Domenic Palermo got into a knife fight with a rival hardcore crew and spent two years in prison for aggravated assault and attempted murder. Then, a year after Nothing released their full-length debut Guilty of Everything, Palermo's skull was fractured and he received broken vertebrae when he was attacked after a show in Oakland. As if that wasn't enough, his estranged father died. Finally, to emphasize that nothing can be easy for this noise-inflected dreampop quartet, the band wound up on a label financed by Martin Shkreli, the Turing Pharmaceutical CEO who infamously inflated the price of  AIDS medicine Daraprim from $13.50 to $750 a pill. When the news broke, Nothing immediately severed the relationship and were picked up again by Relapse, which put out Guilty of Everything. The group's music seethes with rage, but it's internalized, bubbling underneath the weary, wonderful hooks that dominate the album. "The plan has always been to express what I'm feeling," Palermo told the site Noisefull. "During the 'Vertigo Flowers' recording [a track driven by tuneful vocal harmonies and undulating, disorienting guitars] I was puking into a trash can between takes because I was suffering from a severe case of vertigo along with paranoia and depression from the injuries I sustained two weeks prior." If you're in the crowd, you might want to gaze at a distance—not just because of Palermo and Bassett's dodgy backgrounds—but because these S.F. miscreants have a reputation for turning it up to 11.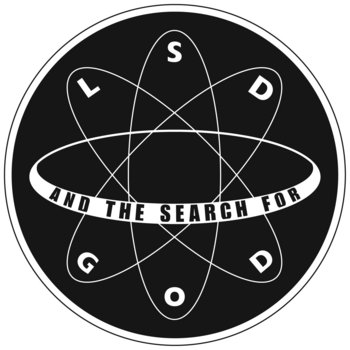 .
00:10 / 00:58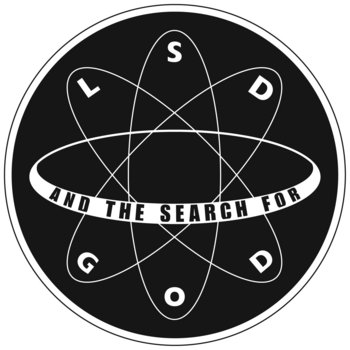 Riding the blazing comet tail of My Bloody Valentine into a radiant black hole, LSD and the Search for God have captured the jaded vibe of Brian Jonestown Massacre and ramped it up with layered, whooshing guitars, reverb-soaked melodies, deep, droning bass lines and drum beats that range from lethargic to frantic. The band's output reflects their sometimes sluggish sound. After releasing their promising self-titled EP in 2007 it took LSD and the Search for God another decade to cobble together the five-song Heaven is a Place EP, which features all of the radioactive splendor of their debut, but with more distinct separation between instruments. A full-length debut should arrive any decade now.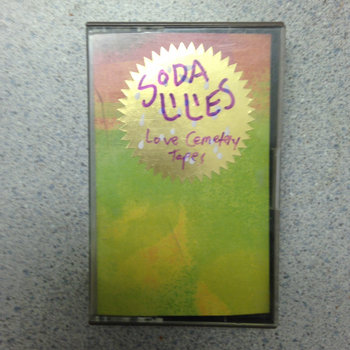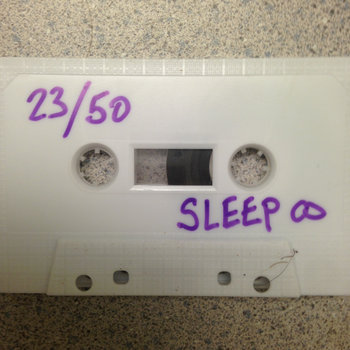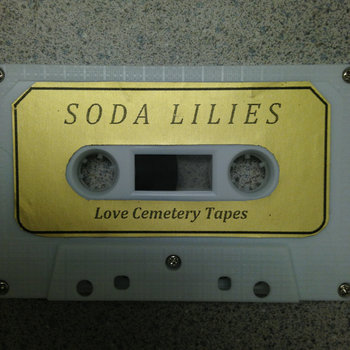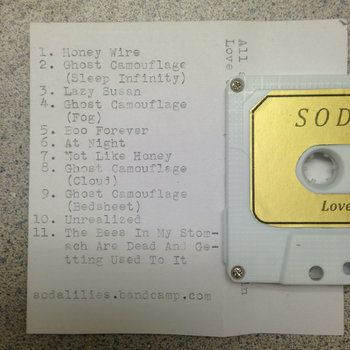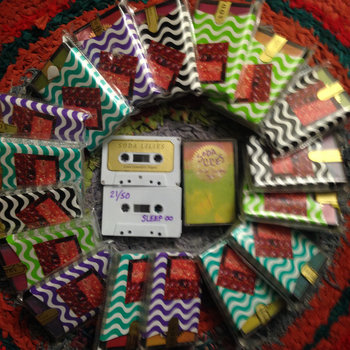 .
00:10 / 00:58
Merch for this release:
Cassette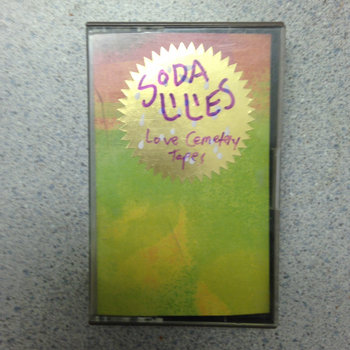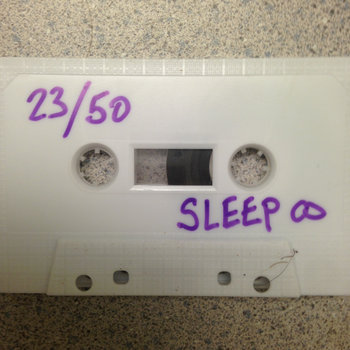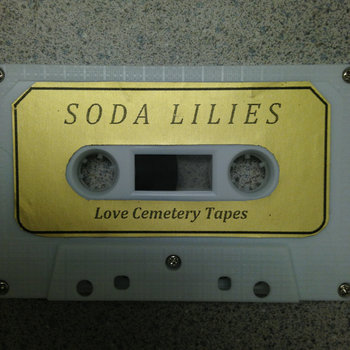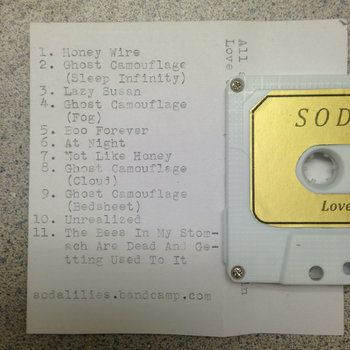 Like Flying Saucer Attack, this lo-fi garage band combine the effect-laden, undulations of shoegaze kingpins My Bloody Valentine with a loose, unhinged approach to achieve a sound they've labeled "alternative slackergaze." It's a valid description. Picture Slanted and Enchanted-era Pavement jamming with the first Lilys lineup. The band's 2016 release Love Cemetery Tapes is far from pristine, but the imperfections only make the music more surreal. And how can you knock a band that's weird enough to write a song called "The Bees in my Stomach are Dead and Getting Used to It"? Frontman Ryan Elmore explained his aesthetic to the site Somewherecold: "While living in Arizona over 10 years ago, I'd forget to bring in my records after a night of drinking and listening to music [on my porch]. They'd bake out there in the sun and warp and get dusty and scratchy so when you'd play them they'd shift pitch and warble and crackle and skip. That is the sound I am trying to convey through Soda Lilies."
Kestrels
(Halifax, Nova Scotia)
Merch for this release:
Vinyl LP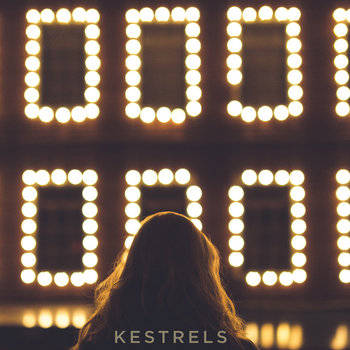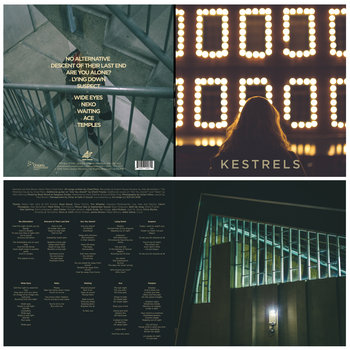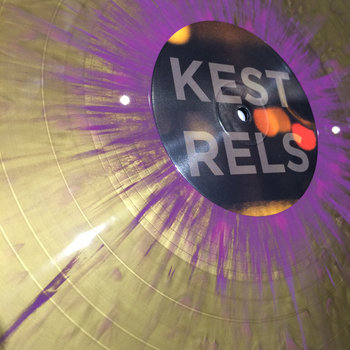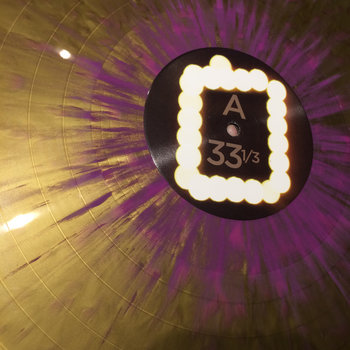 The self-titled third studio album by muscular shoegazers Kestrels was probably pretty great even before the band handed it over to veteran alt-rock producer Brad Wood (Smashing Pumpkins, Liz Phair, Sunny Day Real Estate) for mixing. Who knows how much Wood's contribution affected the record's tone but at the very least, his credentials reflect the respect the indie band is netting for its vivid, widescreen sound. Kestrels, which was released in 2016, is flush with layered, effect-laden guitars, rhythms that build and recede, and melodic vocals that reflect the band's '80s and '90s faves (Smashing Pumpkins, My Bloody Valentine, Teenage Fanclub, early Boo Radleys). Yet Kestrels are no throwbacks; they use the tools of their influences to create modern rock that's sonically warped, but not too far structurally removed from Foo Fighters or Silversun Pickups. Most recently, Kestrels contributed a pair of tracks to a split release with Kindling simply called Kindling/Kestrels, which came out in April and features a convincing cover of MBV's "Thorn." "Ultimately, you want to feel something when you listen to records, and the shoegaze influence adds a mixture of ambiguity and texture that I find crucial to writing and presenting music," frontman Chad Peck told Vice music site Noisey. "It doesn't offer easy answers and that's a quality I admire."
-Jon Wiederhorn