LISTS
Contemporary Opera's Mikel Rouse Gives the Avant-Garde its Backbeat
By George Grella · September 07, 2023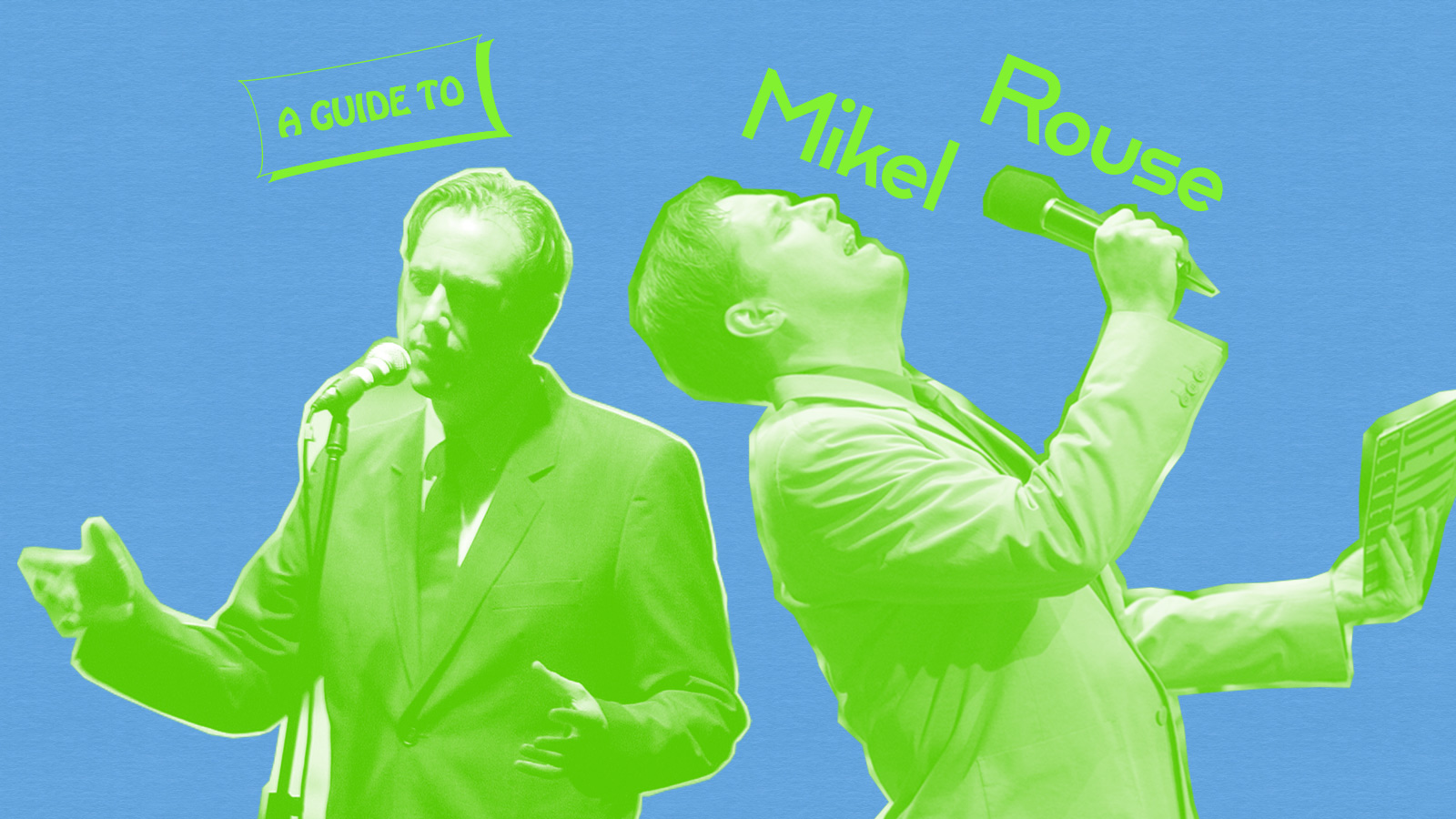 In every human endeavor—science, politics, business, art—there's often a price to pay for being ahead of one's time; never fully seen in the present, then easily pushed aside by the torrent that flows through the door one has opened. In a nutshell, that's the story of Mikel Rouse.
Hailing from the Midwest, Rouse came to New York City in 1979 with his avant-garde rock band, Tirez Tirez. He studied world music, classical composition, and formed his Broken Consort chamber ensemble in 1980. The commonality among all his projects was an interest in rhythmic complexity, combining multiple lines and pulses and moving them in and out of sync with each other. Where Steve Reich's earlier experimental works were about the continual transformation of one pulse into another, Rouse juxtaposed the tension of independent lines with the sense of beauty and release that occurs when they come together, an idea found in both Beethoven and African music. And he did this all with rock and jazz instrumentation, making him one of the pioneering downtown composers to come after Minimalism.
Possibly the first post-Minimalist, certainly one of the first great post-Minimalist composers—and still one of the finest and most important—Rouse's music embraces the world of pop culture. He's one of contemporary opera's essential composers; in addition to covering contemporary subjects that can reach any kind of audience, his operas make use of new musical ideas in a way few others do. Yet Rouse is somehow always under the radar, with barely any institutional support and little recognition from the public and even the music world.
It's hard to be first, especially when your style might be too downtown for the uptown people and too uptown for the downtown ones. The subject matter—true crime, TV talk shows, movie-going, even trying to make money as an artist—should have immediate appeal but becomes powerfully poignancy through the lens of Rouse's inherent empathy, humanity, and irony. Rouse's music is gorgeous, fun, danceable, moving, and has a fundamental sense of decency that is unusual in itself. Avant-garde with a backbeat, experimentalism in a major key, here are the highlights of a marvelous career that deserves greater attention.
---
Mikel Rouse Broken Consort
LIVE 1987
Rouse's Broken Consort has been called a jazz group and a modern classical ensemble, both of which are true, but fundamentally this is a post-Minimalist group, likely the first of its kind. Rouse's compositions combine Minimalist pattern repetition, jazz, and progressive rock, mixed together through his own rhythmic ideas. What came out is the Bang on a Can idea before it even existed; through-composed music for a rock band, Minimalism for a jazz group, classical music revived with ideas from African music—the sound of the future.
Roger Linn built his pioneering and seminal LinnDrum electronic drum machine in 1982. In 1984, Rouse crafted these two extended etudes for the instrument, for a piece by the Alvin Ailey American Dance Theater. This music is among the earliest ever made solely for and with a drum machine, comprising both a ground-breaking experimental work and a kind of guidebook to Rouse as a composer. He built the pieces by working through a variety of basic classical compositional techniques including layering and synchronizing different numbers of beats, moving accents around, adding and taking away parts and complexity, working with sounds and technology usually associated with pop and rock music. Tension builds as the patterns and layers gradually begin fitting together and over each other before coming into sync with tremendous satisfaction.
Merch for this release:
Compact Disc (CD)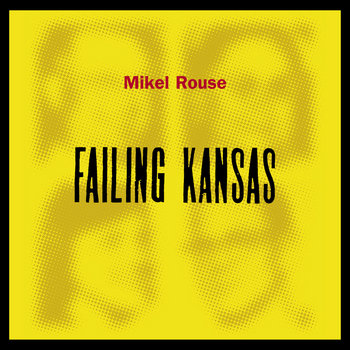 This is the first of what Rouse calls his "Opera Verite" trilogy, a group of pieces that manage to be both some of the finest contemporary operas and the least performed. Failing Kansas is based around the infamous Clutter family murders in Kansas, the same inspiration for Truman Capote's In Cold Blood. For Rouse, the narrative is a jumping-off point for an exploration of the thinking and intentions of the murderers Perry Smith and Dick Hicock. Rouse uses primary source material like transcripts and Smith's own songwriting in the first example of a technique he calls "Counterpoetry": voices in strict metric counterpoint but without set melodies performed in a combination of intoned speech and the occasional musical phrase. What that sounds like is someone gently but urgently trying to communicate with the listener, the vocal and instrumental rhythms gradually coming together in moments that ramp up the expressive and emotional resonance, which has been the point of opera since the 16th century.
Talk show host Jerry Springer died in April of this year. His tabloid show was deeply influential, and one of its endpoints was Rouse's opera Dennis Cleveland, a work that brought Rouse public attention and even eventually made it to Lincoln Center. Dennis Cleveland is a talk show host and the opera takes place within his show. It covers both public talk and argument as well as the inner lives of the participants, everything geared towards finding the possibilities of redemption in the talk show format. The second in Rouse's trilogy, it's a quietly but forcefully acerbic look at corporate media. Rouse's empathy and humanity also make it deeply touching.
Rouse's operas are also meta-operas, pieces that ask questions and propose answers about what opera is and how it can be made. Funding follows this down to the most basic level: survival. This multilingual opera features five characters reminiscing about trying to make music and live in New York City in light of how bohemian culture has in recent decades been pushed out in favor of the financial and technology industries. Angry, fun, elegiac, sad, with both sympathy and bite. As the character Vivian says: "Knowing you are entry level/ But so happy to be in the game at last."
Merch for this release:
Compact Disc (CD)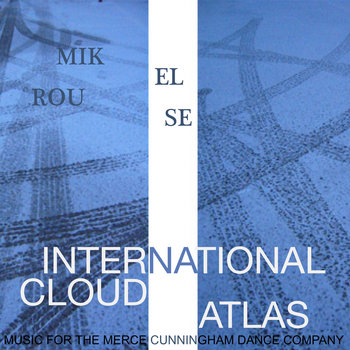 This is music for a performance by the Merce Cunningham Dance Company. The live audience listens on individual iPods set to shuffle, i.e. everyone sees the same thing but hears something different. And shuffle the music does, through a series of pop songs that go from fractured funk to contemporary bossa nova sung in Portuguese, the punk sentiment of "Gaza Strip Mall (Get Happy)," and the Americana of "Clarion Hotel." There is a simple, rocking phrase and what sounds like a robotic player piano sprinting up and down running insistently in the background of the album, stitching together every listener's experience into something communal.
Last in Rouse's trilogy, The End of Cinematics follows the deterioration of the movie-going experience in the last 100 years or so, refracted through MTV and the essays of Susan Sontag. With Rouse, that also means the music has a backbeat and generous helpings of soul, funk, and the Beatles's legacy. This is an opera in the form of a soundtrack to an imaginary movie, offering multiple levels of high concept that Rouse delivers with musical punch and irony both caustic and charming. One track ends with the relaxed delivery of an insane elevator pitch for a movie: "So the girl and the guy they're like, you know, they don't even have a clue/ And when the neighbor gets involved/ It's like this triangle/ And explosions, lots of explosions/ So that when everyone wakes up / It's like it was a dream/ And now they can see how hurt they've been/ But nobody meant to do it/ And then he walks into the sunset/ Yeah the sunset, that's good."