LISTS
Eight Recent Metal Covers Albums to Know, From Danzig to Inter Arma
By Jon Wiederhorn · August 12, 2020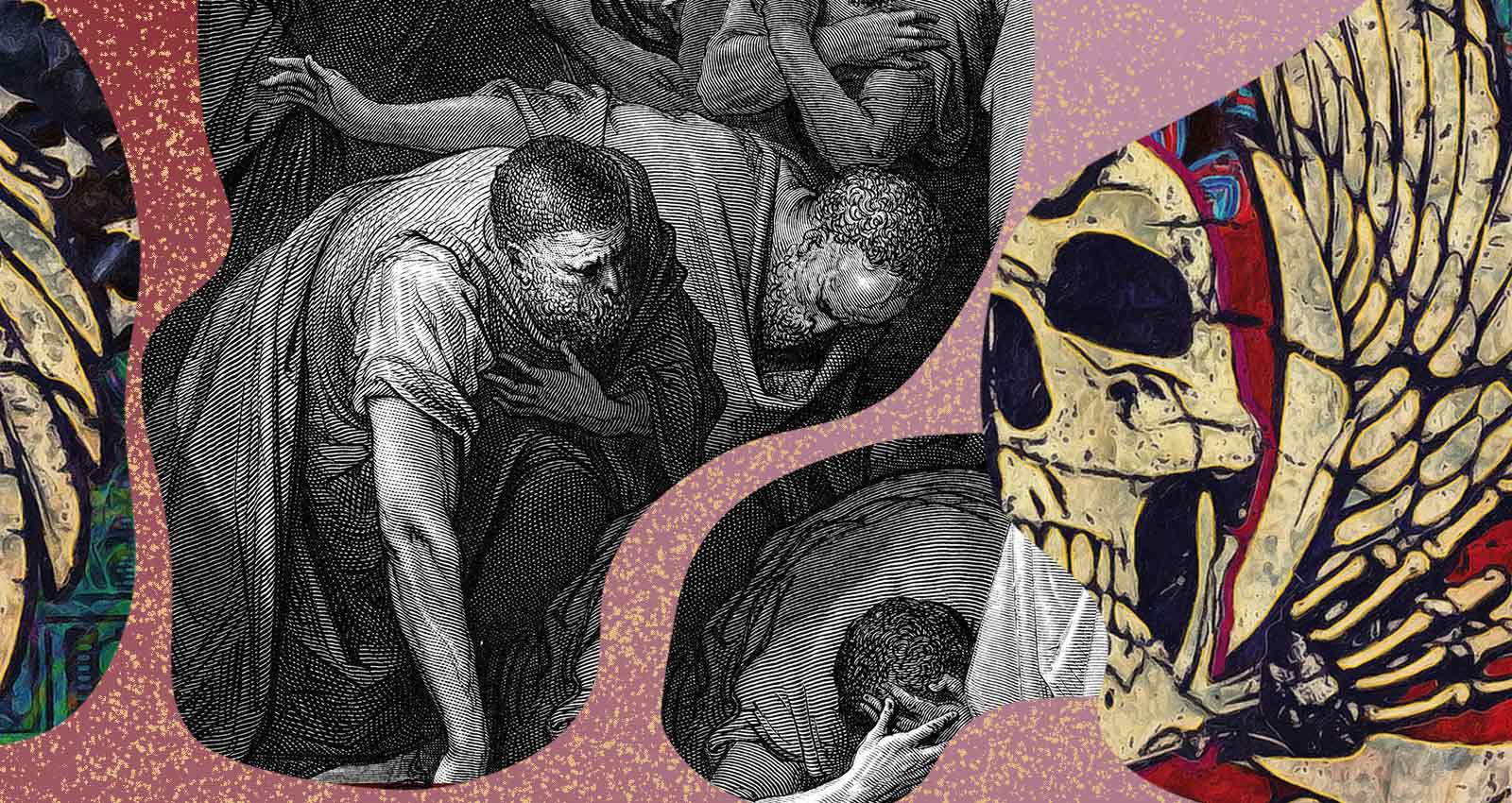 In a bygone era, when the majority of album sales took place in record stores, covers were a requisite for most bands: whenever they tracked a new record to be used in foreign editions of the album, or contributed to compilations or film soundtracks, a new rendition (or several) was bound to follow. While they were secondary to the album originals, the choice and execution of covers offer glimpses of bands stretching beyond their comfort zones and letting loose with nothing to lose. A decade or so into their careers, groups often released entire albums of their covers, either to fulfill a contractual obligation or to keep momentum going while they toured or worked on a new record. The best of the batch stressed creativity over mimicry, featuring unique spins on classic (and not so classic) songs.
In the digital era, artists have released and contributed to cover albums either to honor a legend, or simply for shits and giggles. Since COVID-19, the number of cover albums has been quietly increasing. This makes sense: playing someone else's songs has become a way to let off steam during the pandemic, and is simpler than writing and recording originals in quarantine. Unable to tour or work in person with their bandmates, many artists have been working remotely, trading tracks back and forth over the internet. Leon Del Muerte's underground supergroup album F*ck the Virus, Opus' largely acoustic The Corona Covers, and David Ellefson's guest-filled No Cover were all recorded by artists under quarantine.
The quality and eclecticism of these recordings varies greatly—but for listeners, that's part of the appeal. Hearing metal artists let down their hair and have a blast with covers, whether they're reaching into the distant past, tapping into unusual deep cuts, or just paying faithful homage to their favorites, is a welcome distraction in a bleak and sobering time. Below are eight of the most noteworthy cover releases that have dropped during the pandemic.
Merch for this release:
Vinyl LP, Compact Disc (CD), T-Shirt/Apparel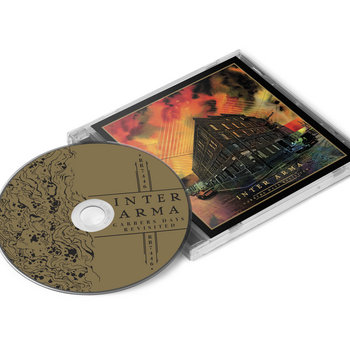 That Inter Arma named their new cover album after Metallica's euphoric Garage Days Re-Revisited EP (a love letter to NWOBHM and early hardcore) reflects the knowledge that the Richmond, Virginia prog/post-metal band have for the music they love. Recorded between tours in 2019, Garbers Days Revisited (factoid: Garbers was the name of the band's first studio) is bookmarked by unconventional takes on songs by Prince, Neil Young, and Tom Petty, as well as more faithful versions of cuts by Venom, Nine Inch Nails and Ministry. Strangely, Prince's "Purple Rain" maintains the basic tone and timbre of the original, even with the rough-around-the-edges vocals. And Petty's "Runnin Down a Dream" ramps up the guitar distortion of the original while maintaining the original melody and shuffling beat. By contrast, Young's "Southern Man" starts with a sparsely strummed guitar and CSNY-style harmonies before erupting in a magma-wave of incendiary guitars, blast beats and spiteful screams. And to hear Inter Arma transform Husker Du's "The Girl Who Lives on Heaven Hill" into a blackened piece of barely recognizable speed and destruction that smells like scorched earth is to experience Inter Arma's warped and wonderful vision that manifests on their original album tracks.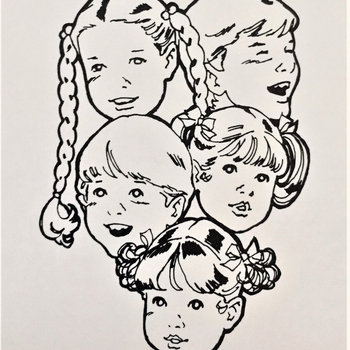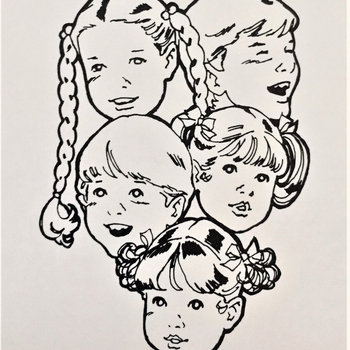 As consummate disseminators of sludge-doom for more than a decade, it makes sense that Baton Rouge, Louisiana's prolific Thou have recorded numerous covers of early Nirvana songs over the years. For Blessings of the Highest Order, they've compiled 16 of them into a "name your price" download that pays reverence to Seattle's finest while blackening the vibe of their songs with blister-throated vocals, glass-shards-in-fist riffs and lower tunings, giving pause to anyone who ever doubted Nirvana were influenced by Celtic Frost as well as the Melvins. A variety of pre-song soundbites and feedback showers give the album a menacing industrial touch. The decimating "Blew" opens with an insightful one-minute-forty-five-second Kurt Cobain interview sample; "In Bloom" is vocally clean, but musically decimating, "Sifting" is as searing and abrasive as early Godflesh, and "I Hate Myself and Want to Die, fueled by a noise intro and a feral melody, is equally devastating. Yet the greatest dichotomy on the album is a soul-crushing version of Leadbelly's blues number "Where Did You Sleep Last Night," which Thou turn into toxic wreckage—more evidence that the band can't finalize a mix without encrusting it with a layer of filth.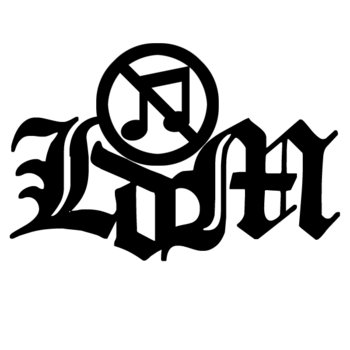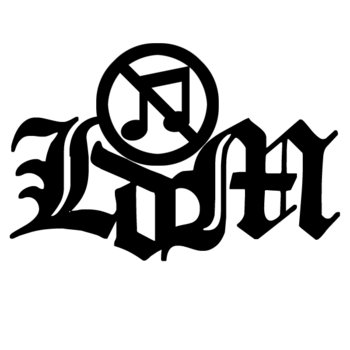 For his unusual and eclectic Fu*k the Virus, Carcass worshipper and Impaled vocalist Leon Del Muerte (who has also played in Exhumed, Nails, and Intronaut) recruited the help of about 20 of his underground metal peers, all of whom will receive proceeds from the release. Considering the album features musicianship from current and former members of Gruesome, Dysrhythmia, Gatecreeper, Carcass, Conquering Dystopia, Imperial Triumphant, and many more, the songs are as far removed from death metal as Neil Diamond. Instead, the extreme artists recorded no-frills versions of songs by '60s, '70s, and '80s bands, including The Beatles, ZZ Top, and Guns N' Roses. Even the vocals are consistently melodic throughout, whether for Def Leppard's "Photograph," or Blue Oyster Cult's "(Don't Fear) The Reaper." And the guitars, while sometimes metalized (especially the leads), never stay far from their original sound. It's actually pretty refreshing to hear menacing chainsaw grinders play classic blues and rock riffs. Still, del Muerte and friends take some liberties. The horns of Chicago's "25 or 6 to 4" have been replaced by synth and scratchy guitar and the Beatles' "While My Guitar Gently Weeps" turns death rock with slow, chugging guitars, melancholy keyboards, and a baleful choir. If nothing else, F*ck the Virus provided a temporary reprieve from the kind of real-life atrocities its creators usually confront head-on with their music.
It seems like BPMD, a supergroup featuring current or ex-members of Dream Theater, Overkill, Machine Head, and Metal Allegiance, was tailor-made for the COVID lockdown. Yet the group formed before the quarantine, and recorded their debut album in less than two months. Each of the four musicians in the band picked two '70s rock songs to cover, and no one could nix anyone else's choices. The result is a compelling combination of radio hits such as Aerosmith's "Toys in the Attic" and Lynyrd Skynyrd's "Saturday Night Special" along with deeper album cuts, including Mountain's "Never in My life" and Cactus' version of the blues standard "Evil." Instead of trying to make the songs sound like they did in the '70s, the members of BPMD leave their footprints in the tracks. Overkill singer Bobby Blitz Ellsworth and ex-Machine Head (current Vio-Lence) guitarist Phil Demmel cast a thrash metal sheen across the tracks, while Mike Portnoy's acrobatic, multifaceted drumming provides the necessary groove to keep the spirit of radio alive. BPMD cap American Made with a euphoric take on Grand Funk Railroad's "We're an American Band," on which they let their freak flags fly while encapsulating the quasi-patriotic intent of the album project.
Merch for this release:
Vinyl LP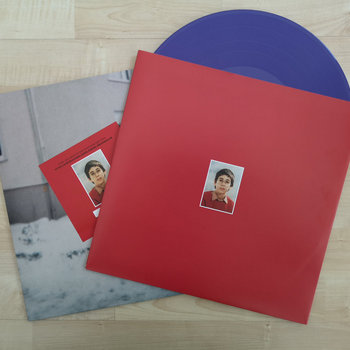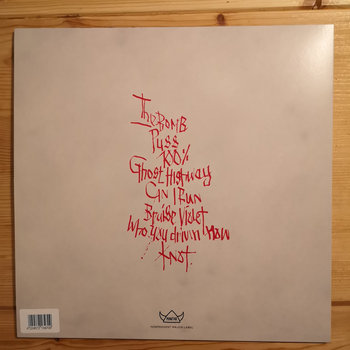 Between 2014 and 2018, German duo Mantar released three albums of trenchant blackened doom. So it's somewhat surprising that their covers album Grungetown Hooligans II is made of songs by '90s alternative and grunge bands, from L7 (whose two covers make up one-quarter of the EP) to Mazzy Star. In interviews, Mantar said they were heavily influenced by those groups that received massive airplay on German radio when they grew up. Of course, as they reproduce the ragged riffs of the originals, Mantar can't help increasing the fuzz from their Big Muffs, making the grunge even grungier. The most radical revision is Mazzy Starr's haunting, psychedelic "Ghost Highway," which is rendered with an unhinged touch as Mantar replace the ethereal, heavy-lidded female vocals of Hope Sandoval with manly screams and include trails of guitar feedback layered atop harmonized keyboards. The only question is: What happened to Grungetown Hooligans I?
Merch for this release:
Vinyl LP, Cassette, Compact Disc (CD), 7" Vinyl
For the past five years, Glenn Danzig, affectionately known as "Evil Elvis," has threatened to record an EP of Elvis covers. And now he has made good on his promise, with the help of guitarist Tommy Victor (Prong, ex-Ministry). With Danzig handling all other instruments, the two put their spin on some of Glenn's favorite Elvis numbers. And while Danzig Sings Elvis includes the hits "One Night" and "Always on my Mind," most of the album features lesser-known Elvis songs, some of which are from soundtracks, like "Is It So Strange" and "Pocketful of Rainbows." Unlike amped-up Elvis covers Danzig has recorded in the past, the songs on Danzig Sings Elvis don't differ significantly from the versions The King laid to wax. Some of the arrangements are slightly altered, and Danzig removed the saccharine background vocals and orchestral sections from the soundtrack tunes. Danzig fans who appreciate the singer's baritone croon and want to see him wear his influences on his sleeve should enjoy Danzig's heartfelt take on Elvis. But those who enjoy the louder side of Danzig might be disappointed by the absence of any doom metal on Danzig Sings Elvis. Guess they'll just have to wait for Danzig Sings Sabbath.
Merch for this release:
Compact Disc (CD), Vinyl LP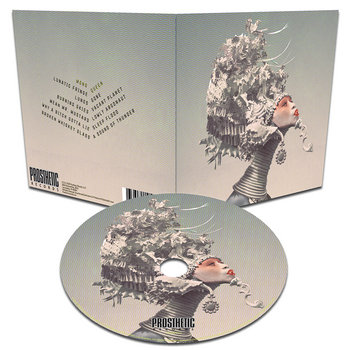 The third offering from Reno, Nevada's new wavey prog metal band Four Stroke Baron will likely sound familiar for a couple reasons. The group's fans might recognize the five songs re-recorded from its 2015 debut King Radio. The other six tracks are well-known covers done in Four Stroke Baron's distinct style. That's the only thing unifying these disparate cuts, which range from Red Rider's "Lunatic Fringe" to Death Grips' "Why a Bitch Gotta Lie." Yearning, reverberating vocals, noisy keyboards, galactic effects, lunging guitars, and asymmetrical beats swarm through each of the compositions, varying in intensity only to complement the tempo and vibe of the original tunes. For Four Stroke Baron, paying tribute comes second to assimilation, which explains why the offbeat covers sound right in place with the quirky, offbeat studio remakes from their debut. And if someone happened to be unfamiliar with the originals covered—the aforementioned plus CHVRCHES' "Lungs," Tones on Tail's "Burning Skies," The Beatles' "Mean Mr. Mustard" and Post Malone's "Broken Whisky Glass"—the listener could be forgiven for thinking so much innovation could come from such an underground band.     
A solo project by Dead by Wednesday drummer Christian "Opus" Lawrence, The Corona Covers album is pretty self-explanatory. Quarantined in his studio in New Haven, Connecticut, Lawrence picked up an acoustic guitar. He started strumming songs by artists he favors—Alice in Chains, Skid Row, Phil Collins, Nine Inch Nails, Pink Floyd, even Cat Stevens. Once he learned a song, he recorded it, multi-tracking the guitars and harmonizing many of the vocals. Then he released a new audio and video track every week until he had enough material for an album. Having been consumed with drums and metal since 2006, Opus was inspired to rediscover, not just guitar, but the wide range of songs from his youth, which he arranged in a rich, mostly acoustic environment imbued with spare percussion and occasional keyboards. While it's interesting to hear how Opus' versions of Marshall Tucker Band's "Can't You See" comfortably shares space Pink Floyd's "Mother," Skid Row's "I Remember You" and Tom Petty's "Angel Dream," it's equally impressive to hear how Opus treats Mike and Peggy Seeger's children's song "The Itsy Bitsy Spider" with the same reverence he has for The Beatles' "Blackbird." The Corona Covers is in no way a metal album, but it's surprisingly endearing for those with a soft spot for acoustic ballads.