LISTS
Highlights From Marc Ribot's Experimental, Wide-Ranging Career
By Noah Berlatsky · August 14, 2018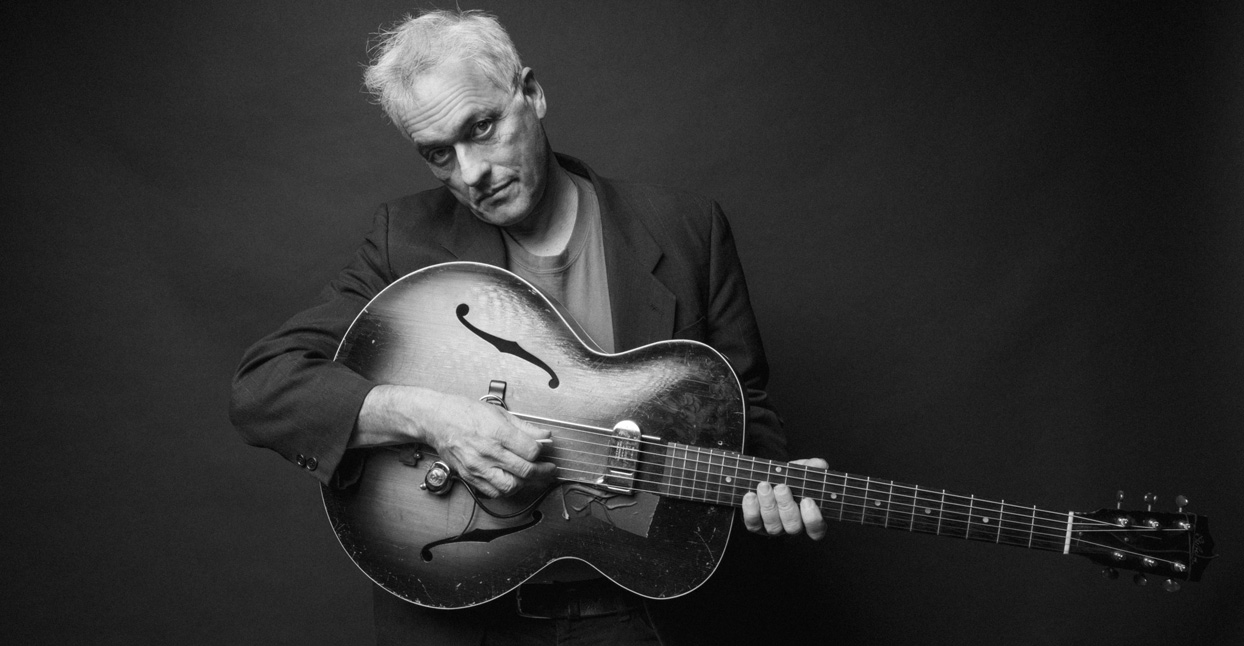 "I find a lot of unity in some odd places," Marc Ribot said in a 2013 interview with Premier Guitar. It's a good summation of an unsummarizable career.
Ribot is generally classified as a jazz guitarist; he rose to prominence in the 1980s New York Knitting Factory scene loosely centered around composer and alto saxophonist John Zorn. Ribot has never fit easily into any one genre. As a session musician and sideman, he's played on records by pop-rocker Elvis Costello, industrial electronic noisemaker J.G. Thirlwell, and Zorn himself—perhaps most notably in Zorn's Masada project, which turns Jewish folk music into jazz noise weirdness. Under his own leadership, Ribot has helmed bands devoted to the Cuban music of Arsenio Rodrigues, to the exploration of Philly soul, and to various mixtures of jazz, rock, and noise. One minute he's joining saxophonist Ellery Eskelin for a grungy dissection of boss tenor Gene Ammons's "Twisting the Jug," the next he's sneerily deconstructing "While My Guitar Gently Weeps." And he's got a new album coming out that addresses the particular political pressures of the moment.
Ribot's catalog is so extensive and varied that even the relatively small portion available on Bandcamp is a bit overwhelming. Below are some of the highlights of his work, under his own name and assisting other artists.
The most famous records Ribot has played on are a series of classic releases by Tom Waits. Ribot was a guitarist for Waits on Franks Wild Years (1987), Big Time (1988), and Mule Variations (1999). Ribot provides the lyrical lead guitar for Waits's retro-soul exploration on "House Where Nobody Lives," the fuzz electric blues backing on "Cold Water," and the broken abstractions on "Eyeball Kid." On "Black Market Baby," Ribot's distorted notes slide on the edge of lounge, threatening to tip over into Webern before heading to extremely drunk classic rock. The guitarist's ability to straddle nostalgic styles and art music helped define Waits's cerebrally boozy approach to roots music—noisy, dissonant, and cool.
Ribot has explored Latin music throughout his career, and he provides a sympathetic assist to Peruvian singer Susana Baca's band on this 2000 album. You can hear him to good effect on "El Mayoral," where he comes in at around the one-minute mark with a funky background hook, adding another level of rhythm to the band's shimmy. The introduction to "Poema" is Ribot in lyrical mode, providing sustained atmosphere for Baca's seductive vocals.
Spiritual Unity is a tribute to Albert Ayler's seminal 1965 free jazz album of the same name. Ribot's LP isn't a cover of Ayler's, but a collection of (mostly) Ayler tunes performed in a style of free improvisation inspired by the saxophonist. The band features, most notably, the amazing bassist Henry Grimes, who played on many Ayler recordings, but who retired in 1967 and only started playing again in 2002. Ribot is also joined by drummer Chad Taylor and trumpeter Roy Campbell. "Invocation" is not an Ayler tune, but is very much in the spirit, with an opening statement of a hummable theme on guitar contrasted with Grimes's bass, leading quickly into ecstatic transcendent noise.
Merch for this release:
Vinyl LP, Compact Disc (CD)
This 2010 solo guitar album features short melodic themes, some written for actual film projects, others for imaginary movies. Whatever the original source, though, they're all uniformly lovely. "Bateau" is dreamy, slightly broken flamenco; Paco de Lucía falls asleep as he picks. "Fat Man Blues" places muzak-y blues lines over a driving backbeat; it's groovy, joyfully ridiculous soul. This is one of Ribot's most accessible recordings.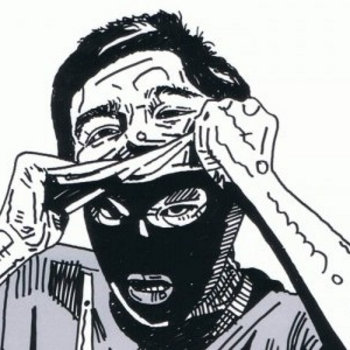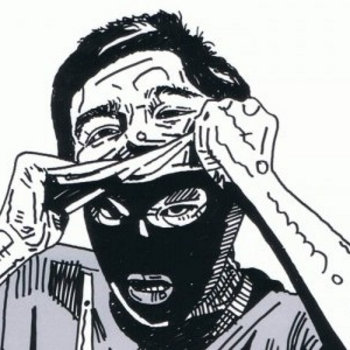 Ribot joins with guitarists Arto Lindsay and Seb el Zin, and rappers Mike Ladd and Sensational, to blast out a set of squalling art punk splurts on this 2012 project. "Blackhawk take me out!" someone shouts on "Body Plastic Sandles," as the guitars blare and screech. On "Creole Rocket" Mike Ladd mutters, "I like the soul / La la la" over layers of staggering grime as the guitarists attempt to tear their instruments in half. One of the pleasures of Marc Ribot's music is its humor, and this is definitely an album to giggle through.
Italian guitarist and singer Sara Ardizzoni often seems to be channeling Ribot's eclectic style on her 2016 Silk Around the Marrow, so it's no surprise when she pulls the man himself in for the nine-minute closing track. Still, "Event Horizon" is characteristically weird; set against ambient guitar drift, Ribot talk/sings his way through a bored slam poetry lament. "Two o'clock in the afternoon / I feel like something to eat / Chef Boyardee / And it's already cooked / Fix me," he says, deadpan, and then launches into sincere blues licks. "I check my inbox baby / I take what I can get." The moral is, when Marc Ribot guests on your record, you never know quite what you're going to end up with.
Elliott Sharp with Mary Halvorson and Marc Ribot
Err Guitar
Ribot and guitarists Sharp and Mary Halvorson join together for a series of jazzy improvisations. The music isn't noisy or grating, though the guitars are often used percussively. "Wobbly" sounds like a gentle rainstorm with head trauma, while "The Ship I Am On" involves the guitarists playfully imitating each other, the lead trying to outrun an echo.
Merch for this release:
Compact Disc (CD)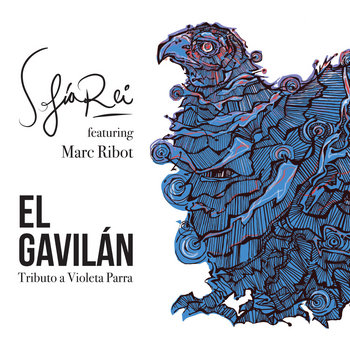 Argentinian-born, New York City-based Sofía Rei recorded this remarkable tribute to Chilean songwriter Violeta Parra for her 100th birthday in 2017. Ribot heard Rei performing some of the songs on the album at John Zorn's 60th birthday celebration, and joined the album as a collaborator. He provides fiery Hendrixoid guitar backing on the commanding "Arriba Quemando el Sol," creating a kind of South American folk psychedelia that stands up nicely beside the work of Gal Costa. "La Lavandera" finds Ribot in a more contemplative vein, his dripping notes vibrating around Rei's emotion-soaked vocals. The best song, though, is the joyful opening track, "Casamiento de Negros" on which a mutli-tracked Rei sings a cappella rings around herself. Ribot fills in with a sliding cheerful melody, pushing the song on into bliss.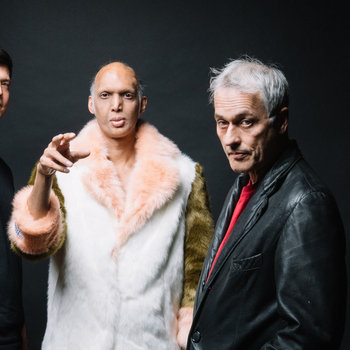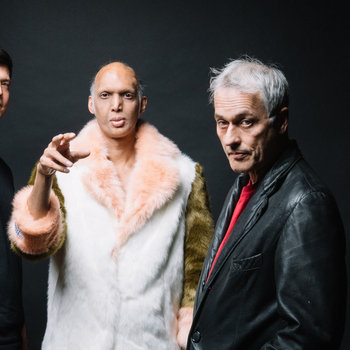 Merch for this release:
Compact Disc (CD), Vinyl LP
One of Ribot's central ongoing projects is Ceramic Dog, a band with multi-instrumentalists Shahzad Ismaily and Ches Smith. The trio hang out mostly on the rock end of jazz, and their 2018 album, YRU Still Here? is no exception. The opening track, "Personal Nancy" is noise rock in a Stooges/Sonic Youth vein, with Ribot talk/shrieking aggro lyrics: "I got a right to scream like an idiot / I got the right to bitch and moan / I got the right to be unhappy / I got the right to say fuck you!" "Muslim Jewish Resistance" is a pleasingly noisy call to solidarity, while "Shut That Kid Up" is an eight-minute laid-back groovy indie rock guitar freakout. At 64, Ribot isn't exactly a kid, but he doesn't show any signs of shutting up.