LISTS
Lurka: The Quiet Hero of Bristol's Electronic Scene
By Joseph Francis · August 21, 2023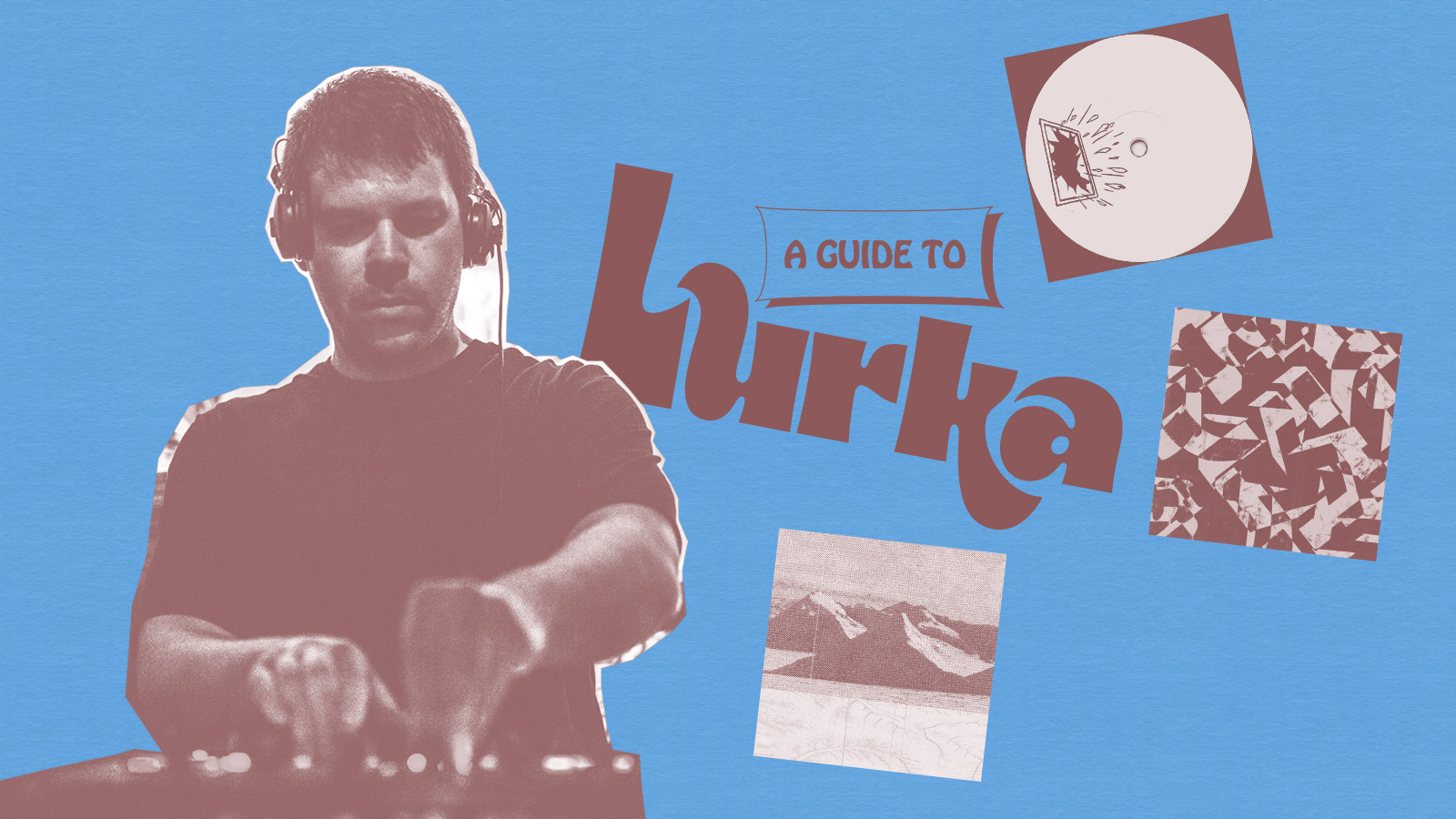 A handful of UK techno producers owe some of their tricks of the trade to two lecturers at Bath Spa University. Producers like Bruce and Ploy—who rose up through labels like Timedance and Livity Sound—passed through Andy Keep and Jan Meinema's Creative Music Tech course and went on to make dubstep-inspired, texturally rich techno. Lurka (real name: Ben Tregaskes) is another of those who completed this course but who, more like his professors than his peers, has remained relatively hidden from the spotlight despite playing an integral part in Bristol's dance music community.
"I'm in it for making music and being a big nerd," says Tregaskes over the phone. Since his debut records in the early 2010s on Black Box, Tregaskes has been crafting a sound somewhere between grime, dancehall, and dubstep. He's been referred to as Bristol's mad scientist since his music is so bizarre-sounding, existing in an undefined tempo—which often sounds as good played at 33 ⅓ RPM as it does 45 RPM—with its own otherworldly sound design.
Tregaskes is quick to downplay any sort of grand scheme behind his production, simply putting it down to sitting in front of the computer screen for long enough and his time working at the now-defunct online record store Chemical. "You just start synthesizing so much music in your head; you're not even intending anything," he says.
Early Peng Sound parties hosted by friends Dan Davies and Alex Digard under the Take Five Cafe furthered his love for dancehall and grime offshoots, along with the work of experimental producer Mark Pritchard and collaborations with close friend Asusu—who makes up one-third of Livity Sound. "I was massively inspired by what the Livity guys were doing and ended up taking it even slower," he explains.
Now, producers from independent labels as well as those bubbling up in Bristol's electronic music scene are pining after Tregaskes's know-how, getting him to mix and master their records—something he has experience doing from working at Bristol Dub Studio.
The apprentice has become the master; instead of a mad scientist, perhaps we should be calling him a mad professor. Either way, if there was anyone in Bristol's underground music scene who deserved their time in the spotlight, it would be Tregaskes. Here's a sampler of his discography.
---
Full Clip/BR Greaze was one of Tregaskes's earliest records, coming out on friends Dan Davies and Alex Digard's Hotline Recordings in 2013. The follow-up, 2015's Ritual Dingers/Choke, is more delicate and a personal favorite. Instead of the mangled synths that course through the dancehall-leaning "Full Clip," "Ritual Dingers" is centered around a simple but infectious downtempo melody with the percussion moving between marching dancehall and shuffling 2-step rhythms.
Thanks to Davies and Digard believing in his work, Tregaskes felt confident to experiment with more styles. "I tend to be a bit down on my own stuff or lacking confidence with it," he says. Collaboration is another way for him to get past this and he cites Batu (real name: Omar McCutcheon) as someone he admires for their open mindedness and uncompromising vision. "When you produce with other people they're like, 'Why are you even worrying about that?' Omar was one who was so open like that," he says. When the two first sent the Fringe White EP out to labels, no one took it.  Davies and Digard came to the rescue again, distributing it via their online record store, RWDFWD.
Merch for this release:
Vinyl LP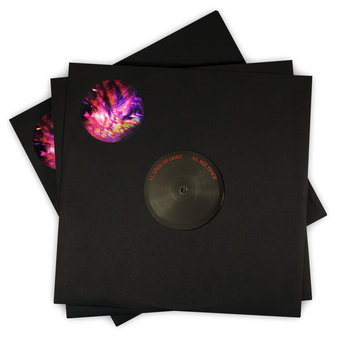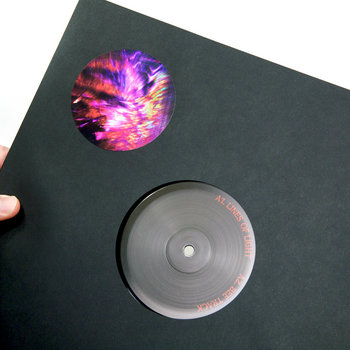 Tregaskes has also worked with Bruce (real name: Larry McCarthy). The collaboration led to one of the first instances of McCarthy singing over a release—something he has continued to pursue with an EP out now on Timedance. On the experimental IDM track "Lines of Light," McCarthy's words warp through a kaleidoscopic landscape that no sooner shoots his vocals into orbit than grinds them down to a powder.
Released on Tregaskes's latest imprint, Make Your Own Meaning, Powers is one of the most minimal Lurka records out there. "I like making tunes that a DJ can chop up. For Powers, I wanted to make an arrangement that held groove for seven minutes or so, was pretty tool-y, but hopefully not sterile," he says. On the title track, Tregaskes proves what you can do with just a handful of well-crafted sounds. A mopey and unpredictable bassline adds character and contrast to the spritely percussion around it.
"I get a real kick out of doing this detailed work," Tregaskes explains, remembering a module from university where they had to make a song using only test oscillators, volume, and panning—nothing else. "So you'd be at your wits end trying to get something out of these basic plugins. You'd push them to their limits until, out of the gibberish, you'd find these artifacts which become the interesting sounds in your composition." This sample pack serves as an example, and an opportunity for aspiring producers to play around with Lurka-esque sounds.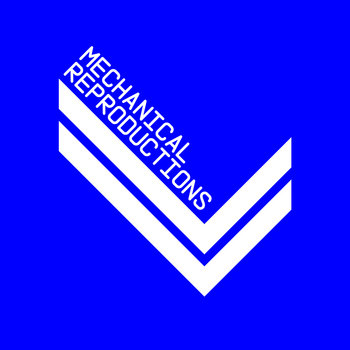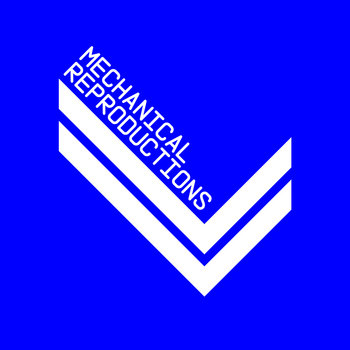 When Tregaskes first got into mixing down records, he says he would often fall into the trap of trying to make things sound like his own music. He's since learned to let go. This industrial-tinged techno record by Via Maris on Digard's Mechanical Reproductions label is one that he's particularly happy with in that regard. The A-side "Credentials" stands out for its full-bodied kick drums and contrasting layers of rough rattles with lighter drumstick taps and piston peows.
"I really like how technology has democratized DJing," Tregaskes says, reflecting on his Molten Drum EP, "There are so many DJs now who'll play really interesting stuff, which makes me want to make these tunes." Molten Drum toys with styles that Tregaskes had never included in his work before, like gqom and dark ambient. A wordless (almost inaudible) vocal pans around the ritualistic drums of the title track, blending in with busy sparks of static and electromagnetic gristle and making for a disorienting listen.