LISTS
A John Prine Listening Primer
By Jonathan Bernstein · April 01, 2020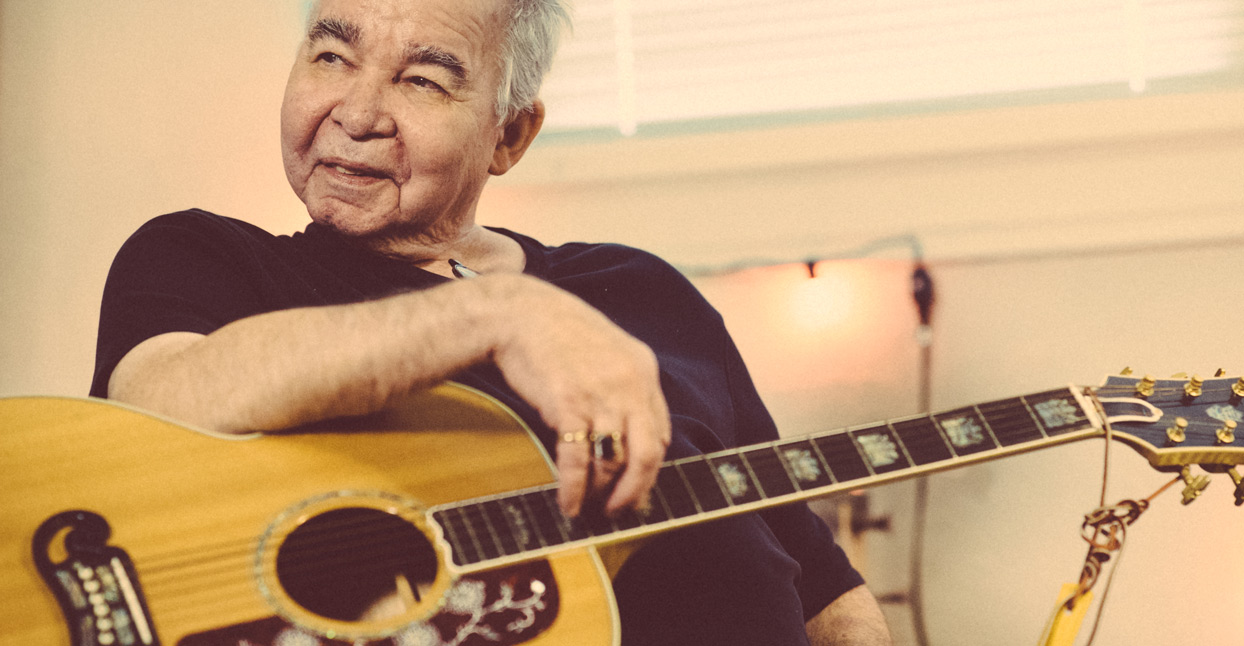 [Editor's Note: This guide was first published on January 24, 2017. We are featuring it again to honor John Prine's memory.]
When John Prine began his career in 1969, he was a 23 year-old mailman just home from a stint in the army as a mechanic in West Germany. After he moved back to his suburban Chicago hometown of Maywood, Illinois, he began writing simple three-chord folk songs about lonesome elderly couples ("Hello in There"), morphine-addicted veterans ("Sam Stone"), and the strip mining that destroyed his father's Kentucky hometown ("Paradise"). Prine began playing open mics in Chicago folk clubs like the Fifth Peg and the Earl of Old Town, eventually earning a weekly residency, before being discovered one night by Kris Kristofferson. Within two years of stepping on a stage, Prine released a debut album for Atlantic Records, and the plainspoken Midwesterner was being hailed as the latest in a long line of "new Dylan"s.
Prine's stint with Atlantic, however, lasted only four years and as many studio albums. Two years after releasing his final Atlantic album, 1975's Common Sense, Prine signed a three-album deal with the more singer-songwriter-oriented Asylum Records, which would release his late '70s masterpiece Bruised Orange in 1978. But Prine soon realized that he was not interested in being in a relationship with any sort of traditional label.
By 1981, immediately following his three Asylum albums, he'd founded his own label, Oh Boy Records, and by 1984 he was self-releasing full-length records by mail order. That way, as Prine explained at the time to Bobby Bare on The Nashville Network, "There ain't no middleman… no swarthy little character in Cleveland that gets the money from the people that want the music, and then… takes most of it, twirls his mustache, and sends me 12 cents."
Since founding Oh Boy, Prine has released a total of 14 albums, including some of the most renowned of his career: From his 1991 comeback album The Missing Years, to his 1999 country duets collection In Spite of Ourselves, to his most recent masterpiece, 2005's Fair & Square. Almost all of Prine's Oh Boy discography can be found on Bandcamp.
By the time he went out on his own in the '80s, Prine had developed enough of a dedicated following to directly support his music—primarily, by buying tickets to his regularly sold-out theater shows around the country—without the financial backing of a label. As Prine put it in 1995, "I just didn't want to continue recording unless it was in a manner that seemed to make more sense to what I actually did, which was pack my suitcase and go on the road for a living."
Although Prine is still best known for the modern-day country-folk standards on his debut 1971 self-titled album, the latter half of his career is populated with exemplary moments of song craftsmanship every bit as moving and profound as "Angel From Montgomery" or "Sam Stone."
Here are eight highlights from Prine's Oh Boy collection.
"Maureen, Maureen," Aimless Love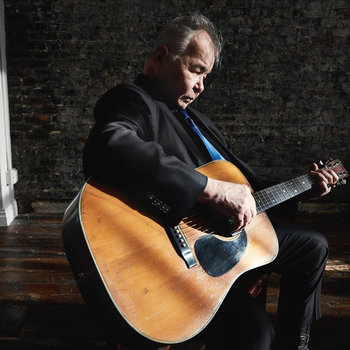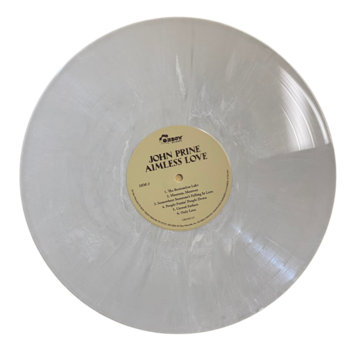 .
00:10 / 00:58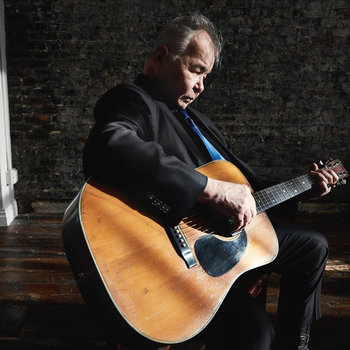 Merch for this release:
Compact Disc (CD), Vinyl LP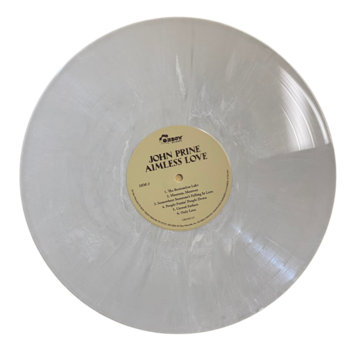 Highlights on 1984's Aimless Love, Prine's Oh Boy debut, include the surrealist road trip travelogue "The Bottomless Lake" and "Unwed Fathers," the story of a young mother roaming through a land of harsh judgment and sexist double standards. But the album's emotional centerpiece is "Maureen, Maureen," an understated account of a crumbling relationship told from the perspective of a troubled man who's become increasingly, as he puts it, "nervous and mean." "I may have lied to myself/But I tried to tell God how I love you," Prine sings in the devastating second verse. "But even He don't answer/ His phone anymore when I pray."
"Speed of the Sound of Loneliness,"German Afternoons
.
00:10 / 00:58
Merch for this release:
Compact Disc (CD), Vinyl LP
"You come home straight and you come home curly," Prine sings on his second Oh Boy LP. "Sometimes you don't come home at all." That line is from "Speed of the Sound of Loneliness," an account of the dissolution of Prine's second marriage and one of the most heartbreaking songs in his entire body of work. But "Speed of Sound" is the exception on German Afternoons, an otherwise up-tempo collection in which the singer-songwriter embraces his bluegrass and country influences more fully than ever before on fingerpicking Doc Watson-inspired rousers like "Lulu Walls," "Out of Love," and "Love, Love, Love."
"You Got Gold," The Missing Years
.
00:10 / 00:58
Merch for this release:
Compact Disc (CD), 2 x Vinyl LP
It took Prine five years to release his follow up to German Afternoons in 1991, his longest-ever break between albums to that point. A lot happened during that period: Prine divorced his second wife, met his third, and enlisted A-listers like Bruce Springsteen, Tom Petty, and Bonnie Raitt for his triumphant return on The Missing Years. Here, the Singing Mailman tackles divorce with empathy ("All the Best"), rewrites Jesus Christ's biography ("Jesus, The Missing Years)," and contemplates life's existential absurdities ("It's a Big Old Goofy World"). Amidst all the highpoints, there's no more heartwarming moment than "You Got Gold," which finds Prine reveling in newfound love and pulling off the near-impossible: finding profundity in contentment, "Life is a blessin','" he sings, "It's a delicatessen."
.
00:10 / 00:58
Merch for this release:
Compact Disc (CD)
"Lake Marie" and "Humidity Built the Snowman," two of the most expertly-crafted songs of Prine's career, can both be found on his 1995 album Lost Dogs & Mixed Blessings. But the followup to The Missing Years, which further expanded on the slick sound favored by producer Howie Epstein on The Missing years, suffocates its most poignant moments in chaotic overproduction. Prine's subsequent 1997 Live on Tour, however, presents definitive versions of both latter-day gems. In concert, the twisted three-act noir epic of "Lake Marie" is the singer-songwriter's frequent showstopper, culminating in several minutes of a fierce, single-chord guitar solo. This 1997 version does the epic justice.
"In Spite of Ourselves," In Spite of Ourselves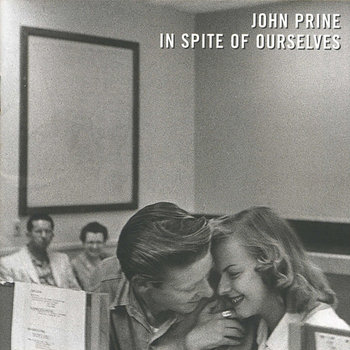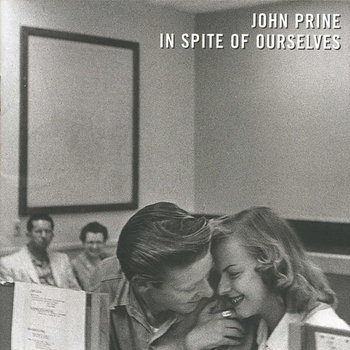 .
00:10 / 00:58
Merch for this release:
Compact Disc (CD), Vinyl LP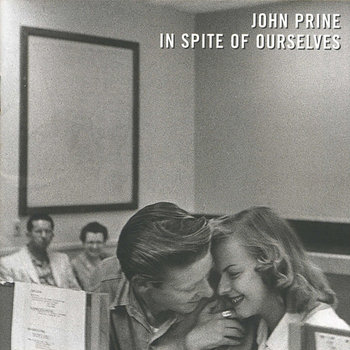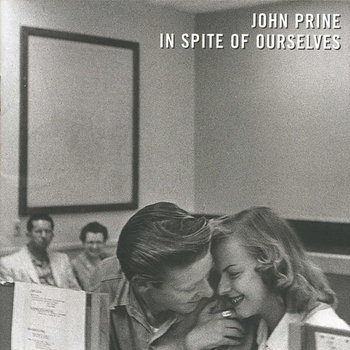 In 1996, Prine's career was put on hold when he was diagnosed with stage two neck cancer. Following surgery, months of radiation, and an 18-month break, the songwriter emerged in the spring of 1999 with an entirely new vocal range a full octave lower than before. Several months later, Prine released his first studio album in four years, a collection of old country duets with genre stalwarts like Lucinda Williams, Trisha Yearwood and Emmylou Harris. But it was the title track sung with Iris DeMent, the one original he wrote for the album, that would become his late-career signature tune. "In Spite of Ourselves," an ode to unfussy love nourished by convict movies, scrambled eggs, cheap beer and dirty underwear would become arguably the most popular song of the singer's career.
.
00:10 / 00:58
Merch for this release:
Compact Disc (CD), 2 x Vinyl LP
"All my old songs seem new to me again, because I sing them differently," Prine once said of his new, post-cancer voice. "After singing them for 20 or 30 years, it's like I get to rediscover them." In 2000, Prine re-recorded his classic 70's material in his new vocal register. Many of the performance are simple rehashes, but songs that trace nostalgia and aging like "Souvenirs" and "Hello in There" gain a newfound poignancy as Prine's own age now more closely matches those of the elderly protagonists he once dreamed up in his 20's. On "Six O'Clock News," his gruff vocal unearths an entirely fresh layer of desolation and gravitas in the tragic, time-spanning tale of a family's unraveling.
"The Other Side of Town," Fair & Square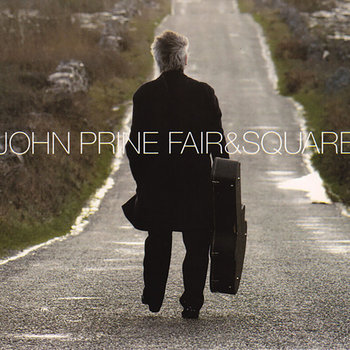 .
00:10 / 00:58
Merch for this release:
Compact Disc (CD), 2 x Vinyl LP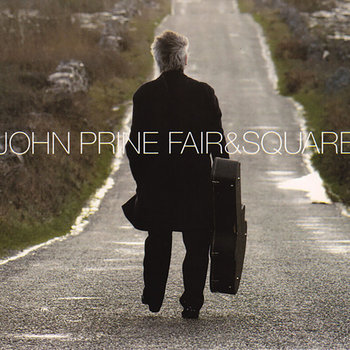 After a 10-year wait for new material, Prine released Fair & Square to great acclaim in 2005. This late-period opus was trademark Prine, full of aw-shucks resilience ("Crazy as a Loon"), Zen acceptance ("Taking a Walk"), and the bliss of lasting romance ("Glory of True Love)." Buried towards the end of the album is a live performance of perhaps the darkest song in Prine's entire discography. The crowd laughs throughout many of the one-liners on "The Other Side of Town," but there's nothing funny about Prine's despairing portrayal of the utter breakdown of communication in an otherwise stable long-term relationship. "A clown puts his makeup on upside down/So he wears a smile even when he wears a frown."
"Mexican Home" (featuring Josh Ritter), In Person & On Stage
.
00:10 / 00:58
Merch for this release:
Compact Disc (CD)
In recent years, Prine has cemented his reputation as the standard-bearer for today's generation of country-leaning singer-songwriters. Earlier this fall, he released a follow-up duets/covers record that featured Nashville upstarts like Amanda Shires, Kacey Musgraves, and Holly Williams. In 2010, Oh Boy released a tribute album that included acts like Avett Brothers, Justin Vernon, and My Morning Jacket, testament to Prine's wide influence. But before both of those projects, Prine was establishing his indie cred with the unadorned live album, In Person & On Stage, a tasteful selection of rarities that featured guest appearances from Sara Watkins and Josh Ritter. Here, Ritter and Prine deliver an elegiac, definitive rendition of one of Prine's most meditative numbers, 1973's "Mexican Home."
—Jonathan Bernstein