LISTS
Jam Bands for Non-Jam Fans
By Jude Noel · May 05, 2021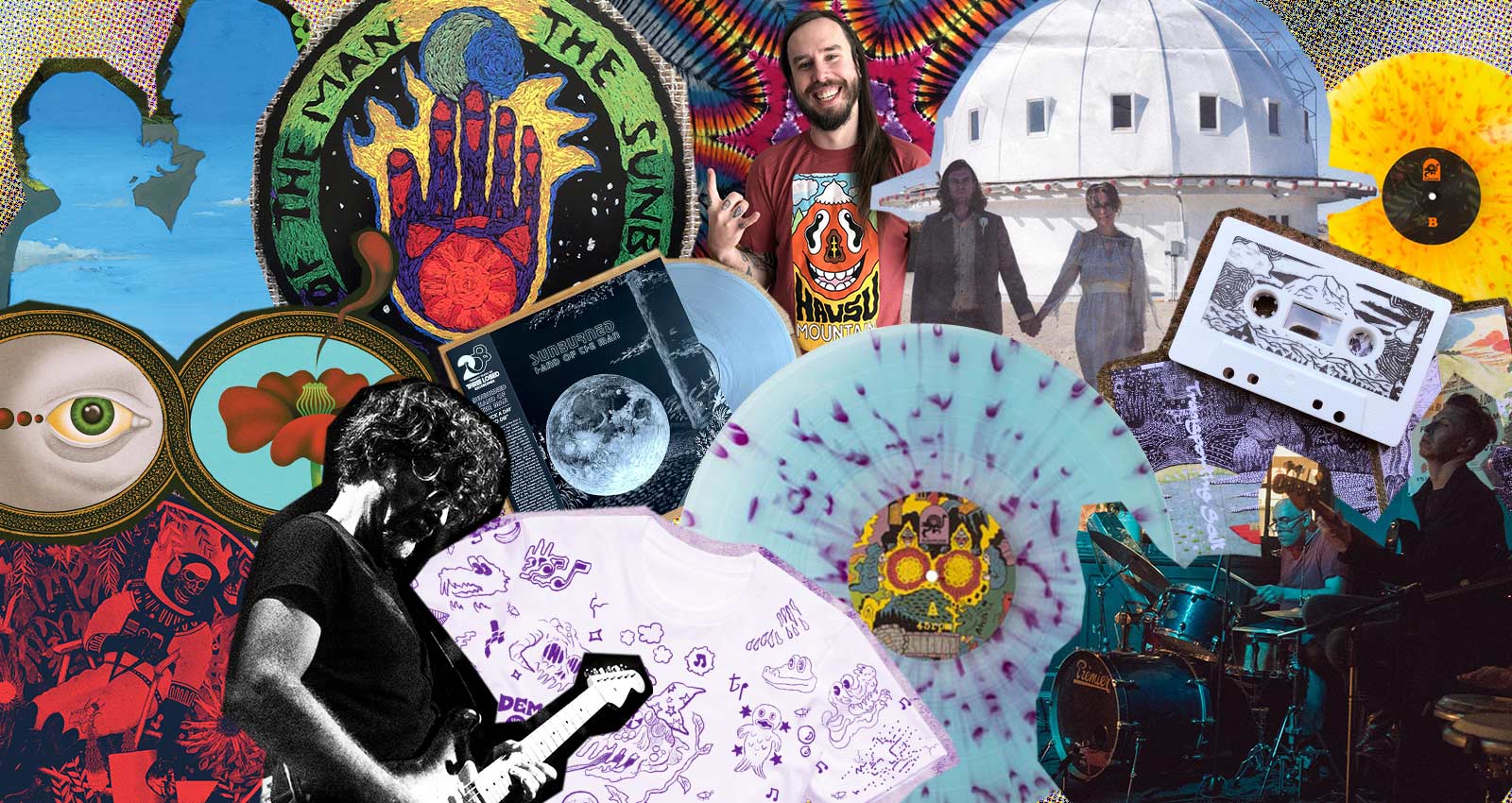 Admitting a love for jam bands can unfortunately put the aficionado on the defensive. Because the genre is often synonymous with its archetypal fan—the perpetually stoned slacker with a hacky sack stuffed in their cargo pants—the uninitiated tend to be skeptical of any artist that dares to rep jamming with pride.
Their loss. Beneath the scene's patchouli-scented exterior lies a boundary-pushing spirit that feels as relevant as ever. Streetwear brand Online Ceramics' blend of Deadhead iconography and retro horror film aesthetics has brought tie-dye back into the mainstream, while those who caught Vampire Weekend's 2019 tour may have noticed Ezra Koenig's newfound appreciation for jazz-inspired riffage and Phish-y improvisation. Melbourne's King Gizzard & The Lizard Wizard have even revived the practice of semi-official bootlegging, offering fans and labels the chance to press their own live albums (as long as the band can also sell a few on their own website.) In the UK, post-punk groups like Black Midi have adopted a free-flowing, spontaneous live sound that sometimes ventures into jam territory.
Though a global pandemic may make catching live jams next to impossible right now, it's easier than ever to study a band's archival recordings in the meantime. No longer limited to home-dubbed cassette tapes, torrenting, and the occasional authorized release a la Dick's Picks, fans can easily access tons of high quality live music—often accompanied by makeshift commentary and liner notes—straight from the source on Bandcamp.
If you're looking for an entry point into the current state of the scene, here's a primer on the diverse array of influences it has to offer. Whether you're in the mood for transcendentalist jazz, avant-garde noise rock, or post-punk grooves, there's something for even the most discerning palate.
BBsitters Club may put on a satirical front, but their chops are serious. Blending screwball Tim and Eric-inspired humor with an unabashedly dad rock sound, the Chicago quartet lovingly parody jam band tropes while exploring whatever tangentially-related genre they're digging at the moment. Founding members Doug Kaplan and Max Allison are better known for championing avant-garde electronica as co-owners of Hausu Mountain Records, but listening to their BBsitters Club debut record, Joel's Picks Vol. 1, proves that their appreciation for Phish and the Dead runs just as deep. Collecting the best moments of their 2019 gigs, the compilation dabbles in Southern rock ("Crazy Horse"), third-wave ska ("Beef Pizza"), and math-y prog ("Told Ya"), but never leans so hard into its gimmicks that it feels unfocused. Those who'd like to dig deeper into their live material can browse the BBsitters Club spreadsheet, which includes a link to download any show they've played in the past.
East / West may be an intimidating listen at a hefty 107 minutes long, but it goes down easier than you may expect. As its title implies, the ninth full length outing by London's ILL CONSIDERED consists of two marathon jams recorded on the east and west sides of their city. While best described as free jazz, the work here intersects with post-hardcore on occasion, pairing distorted, angular basslines with echoing saxophone. On the A-side, guest star Tamar Osborn lends a second sax to the session, jousting with Idris Rahman to form a rippling, sometimes turbulent, soundscape. The middle section of "East (Part 3)" is a highlight, nixing the low end to let each saxophonist thread continuous streams of improvisation into a harmonic DNA helix. On side B, the band's core members play a bit looser, allowing their sound to breathe more easily. Percussionists Satin Singh and Emre Ramazanoglu tap out exploratory rhythms while Rahman douses his sax in layers of delay and reverb effects: the resulting timbre is slightly gloomy with a sinister undercurrent.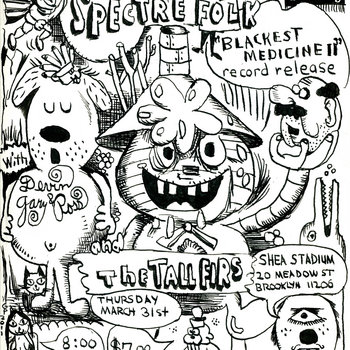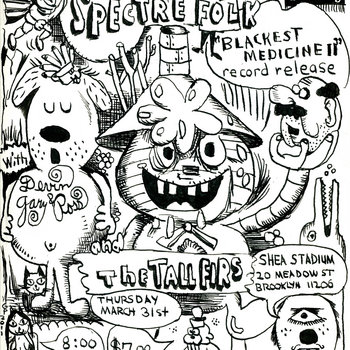 Though Pete Nolan's Arbitrary Signs imprint is billed as a vanity label, it functions just as well as a multimedia memoir. Muffled live recordings of his bands Magik Markers and Spectre Folk make up the bulk of the Bandcamp page, each one accompanied by a wistfully-remembered anecdote about the date it took place. While perusing this treasure trove of feedback squalls and no-wave jams, you can learn a lot about the inner workings of DIY tape labels and Louisville, Kentucky's experimental music scene—a fun time if you're prone to falling down rabbit holes. Recorded in 2017, La Jetee for Clayton County is one of the label's more recent installments, a sludgy slab of droning noise rock that occasionally veers into stretches of Sonic Youth-inspired abstraction. Lurching bass licks and primal drumming do much of the heavy lifting here, but it's the nearly atonal guitaristry and Elisa Ambrogio's stream-of-conscious lyricism that makes the ride worth the price of admission.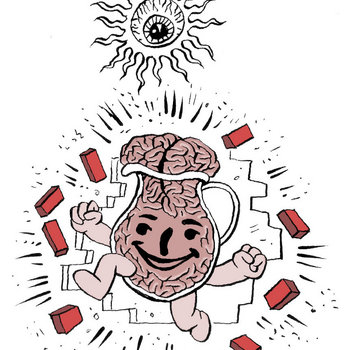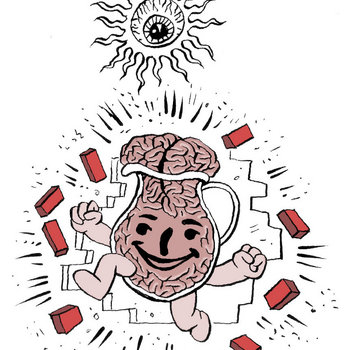 Merch for this release:
Vinyl LP, Compact Disc (CD)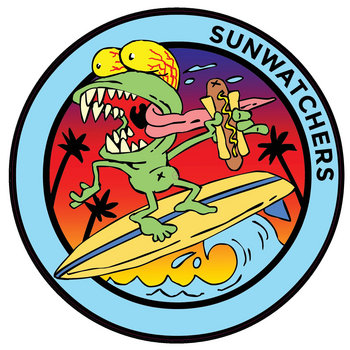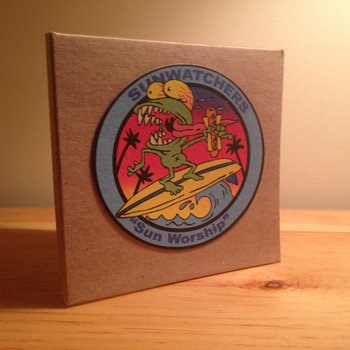 Inspired by early '70s jazz fusion and the jittery punk of Minutemen, Sunwatchers' discography feels like the soundtrack to an electric Kool-Aid acid test, smashing through walls of fuzz to deliver spiritual refreshment. These NYC-based psych-rockers build their jams around hypnotic grooves, adding layer upon layer of warbling guitar effects and saxophone like impasto coats of paint. This 2017 set, recorded at the Logstradamus Surf Contest on Virginia Beach, is 45 straight minutes of blistering improv: it's loud, it's laden with feedback, and it never lets off the gas.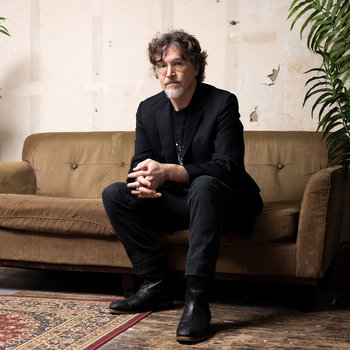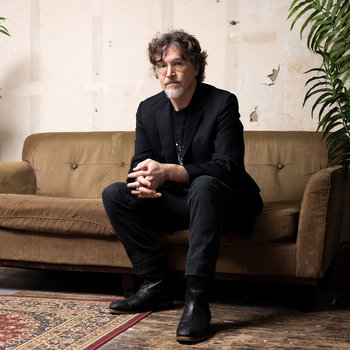 Merch for this release:
Vinyl LP
The artists credited on this collaborative album may lead you to assume Peoples Motel Band is merely a tribute to the Dead. While Garcia's influence is felt throughout this LP, it's only the jumping-off point for further exploration; between bouts of roots rock riffage, Forsyth and Co.'s sound nods to new age music, Bill Frisell's chiming American primitivist guitaristry, and Television's anthemic art rock.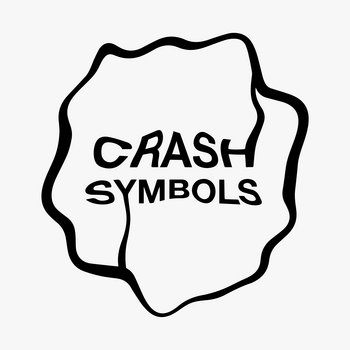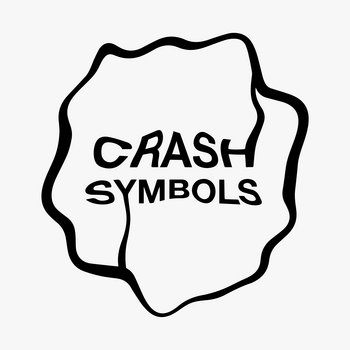 Merch for this release:
Cassette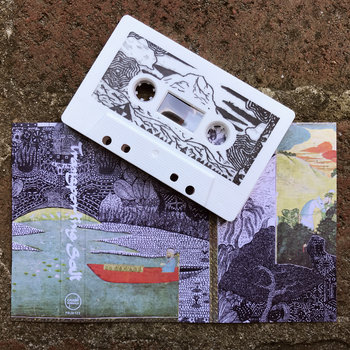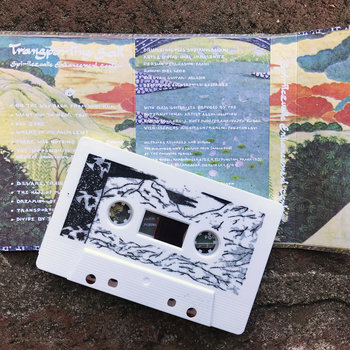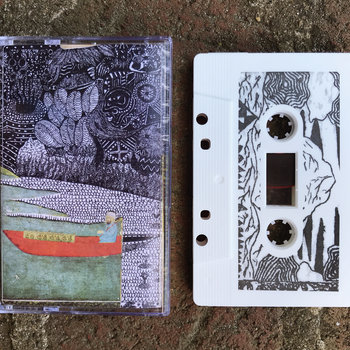 Though officially based in Berlin, Spiritczualic Enhancement Center's home is the globe itself. This transcendental jazz band features members from the U.S., Israel, Iran, Turkey, and Russia, each lending elements of their folk tradition to form a universal sound that defies regional distinction. SEC's work floats on single-chord drones, weaving spooky threads of melody around syncopated beats. It's meditative stuff, but more introspective than relaxing. Played in the background of your daily routine, Transporting Salt can make the mundane surreal.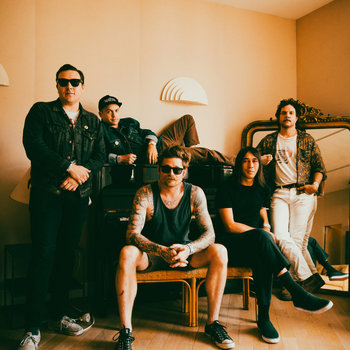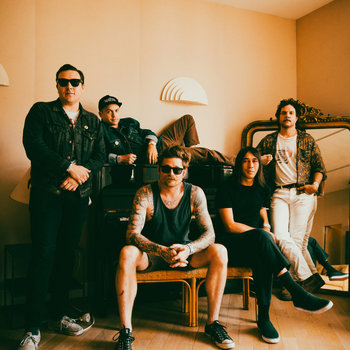 L.A. garage rock outfit Osees (fka The Oh Sees and Oh Sees) has flirted with their jam influences off and on over the past two decades, but they didn't fully embrace them until the mid-2010s, when records like Orc, A Weird Exits, and Face Stabber saw the band experimenting with prog instrumentation and track lengths that eclipsed ten minutes. Unable to tour in 2020, frontman John Dwyer took the downtime as an opportunity to indulge his every improvisational whim. In addition to four Osees LPs that pay homage to seminal krautrock acts like CAN and Faust, he has released two live albums and a few jazz records under his own name. February's Improv at Zebulon is Dwyer's longest jam to date, clocking in at 45 minutes. It's also one of his most subdued, solely composed of bass, sax, and synth. While your standard Osees record hits so hard you're forced to pay attention, Zebulon is meant to be what Dwyer dubs "sonic wallpaper." Each element blends seamlessly into the next; the soundscape undulates and twists like pink goop in an aural lava lamp, changing shape while never quite resembling anything recognizable.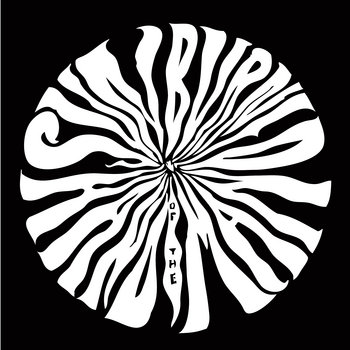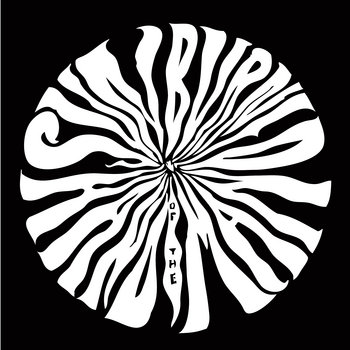 Merch for this release:
Compact Disc (CD)
More of a shared ideology than a band, Sunburned Hand of the Man is a prolific Massachusetts jam collective with a revolving cast of performers that has included Chris Corsano, J Mascis, Four Tet, Gary War, and many others. Their Bandcamp page hosts well over 100 releases, most of them considerably lo-fi and extemporaneous—it's daunting to look at, but great fun to peruse. Burnieleaks 3, recorded in early 2019, is one of Sunburned's more accessible transmissions, loaded back to front with up-tempo beats, dreamy guitars, and sci-fi sound effects.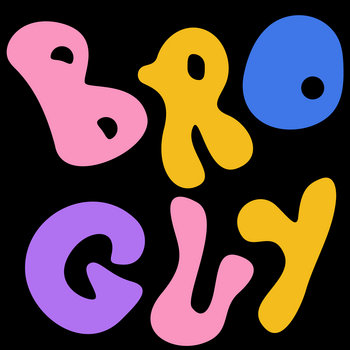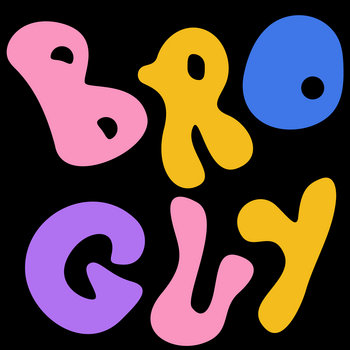 This Somerville, Massachusetts septet adheres a bit more closely to the sound of the jam canon than some of the other bands listed here, but it's the sheer scope of their work that makes them stand out. The Wavey Session 1 is an hour and a half's worth of uninterrupted improv, zeroing in on a cozy jazz-funk atmosphere that feels like astral projecting through an Akashic shopping mall. Flooded with cascading waves of glistening keyboard chords and bubbly guitar riffs, Brother Guy's instrumental music is sincere, endearingly sloppy at times, but legitimately life-affirming. It's a massive portal of positivity to duck into when things feel a little too grim: a much-needed escape for bleak times.