LISTS
The Essential Punk Legacy of Inner Ear Studio
By Joseph Gentile · September 09, 2021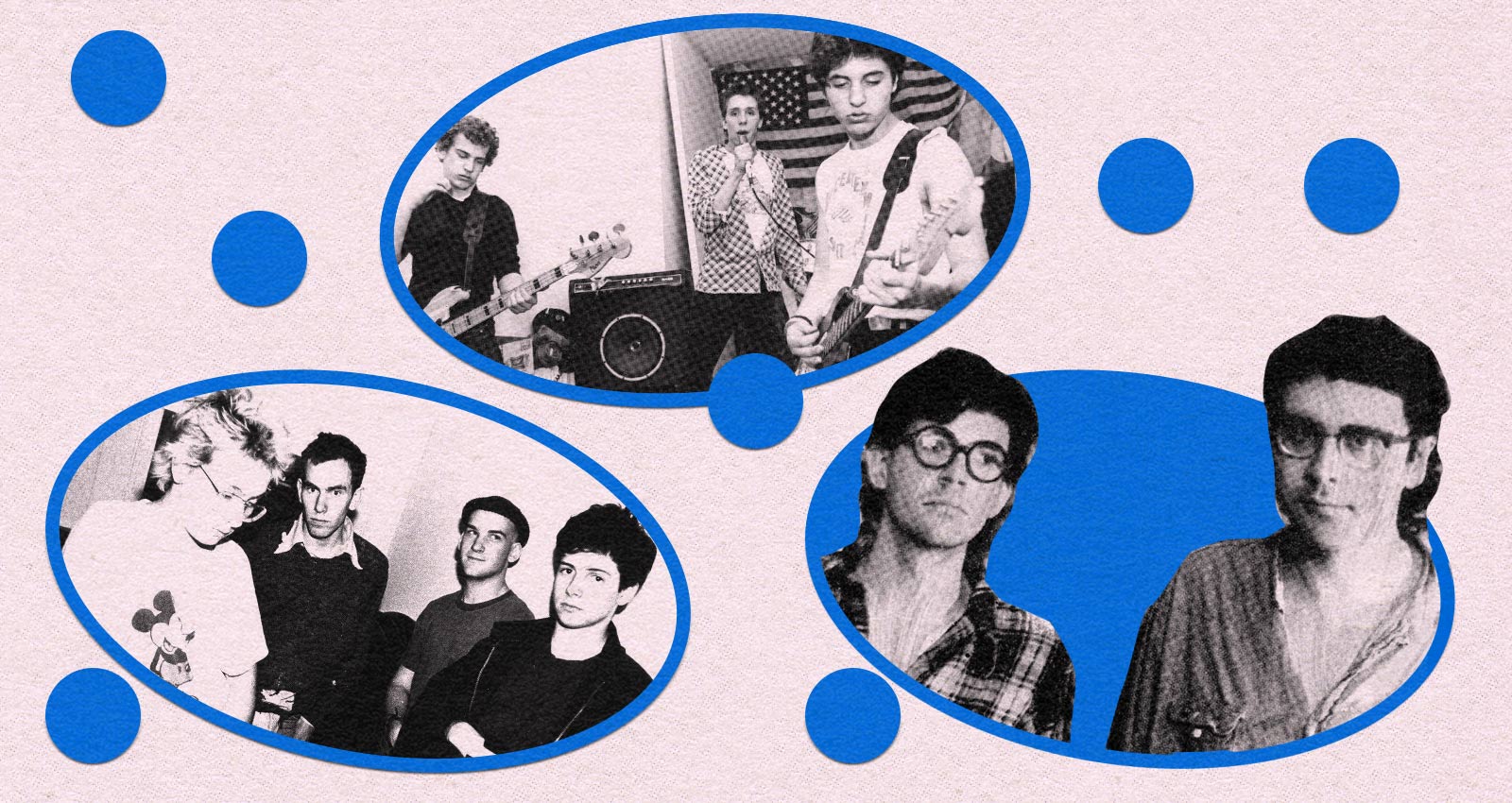 Don Zientara is a soft-spoken man who knows how to record LOUD music—and quiet music, too. For over 40 years, Zientara's Inner Ear Recording Studios, located in Arlington, Virginia, has been one of music's most iconic studios, where Zientara has engineered and produced records for some of the most important punk bands, alt-bands, and weirdo-bands of all time. Just to name a few: Minor Threat, Fugazi, Bad Brains, Bikini Kill, Half Japanese, Rites of Spring, Dismemberment Plan, and, well, the list goes on and on and on and on.
Now, the studio is coming to an end. After 32 years of operation at its current location, Inner Ear is being compulsorily closed by Arlington County to make room for an "Arts district." You'd think that after being shooed out of his current spot of three decades, Zientara would be all fury and rage.
"I'm good with it," he says in his disarmingly folksy manner. "The building itself was old. The systems were old. It either needs to be totally rebuilt or demolished, so it's good. I may have worked at this building for 32 years, but I'm just gonna keep recording. I don't know where, but I'll keep recording." Zientara is quick to point out that while Inner Ear has been at the current location for 32 years, it operated out of his house for over ten years before that.
"When I first started working with Don, he was just recording in his basement—as a hobby almost," says Ian MacKaye, an influential figure in D.C. punk as both a key member of Minor Threat and Fugazi and co-founder of Dischord Records, one of the longest operating independent record labels anywhere. "He had a wife and two kids and for the first ten years, I recorded at that house," MacKaye continues. "Then he decided to take it up a notch and go into a building. That was almost more terrifying. He was taking on the burden of rent for a really big space and building it out. Don quit his job while he was working for the National Gallery of Art. I was shocked that anyone could make a living off of music. We were from Washington D.C., that just didn't happen. Don was like, 'Yeah, let's try.'"
The gamble paid off. Over the past four decades, Zientara has recorded some of the nation's most seminal records, be they punk, hardcore, Celtic, rock, folk, or just plain weird. "I really just fell into it," Zientara says. "I didn't plan on it. I was an art student. Then, I worked at the National Gallery of Art for about 10 years. The recording was something going on concurrently. Then, I was like, 'I've got a bunch of equipment here. We've got microphones. I seem to enjoy recording. Let's branch out a little bit.' It was no big splashy thing. Then, it just ramped up and ramped up."
A big part of Zientara's success is that he's easy to work with. Another part is that he doesn't try to impose his own vision onto the bands he's recording. A third part is that his recordings sound really, really good.
MacKaye says, "I've done hundreds and hundreds of sessions with Don over the last 40 years. I've probably been to four other studios outside of Inner Ear. Don's just a different guy. He's unlike anybody in the world, really. He's almost Buddhist in his manner—he's measured. He doesn't change. He still looks basically the same as he's always looked. He could probably beat you or I in a foot race. He's always been Don. He's one of a kind."
"I guess I empathize very strongly with the artist," says Zientara. "They see early on that I want to do what's best for them and their music. We are in concert together. We're doing the same thing. We're not bucking each other. I'm not a dictator. If they want to do something a certain way, they've got the last word on it. I can go from being a very active part to just pushing the buttons depending on what they need. Sometimes they don't need a lot of artistic support. Sometimes they just need someone to record it properly. Sometimes people do need help or a push with a line or musical phrasing, so I just try to fill in what is needed. I try to bring the music across in the best possible light."
In celebration of Zientara's achievements, here is a guide to just some of the milestone works recorded at Inner Ear over the years (because no article on the massive influence of the studio could be fully comprehensive.)
They might not boast the same name recognition as the bands that came just after them, but the Slickee Boys are undisputed legends. One of D.C.'s earliest punk groups, they were a major influence for the generation of bands that followed in their wake. The group's second EP, Mersey, Mersey Me, was laid down at the old Inner Ear Studio when the band was at their edgiest. (Later on, they would push more into power pop territory.) Opening track "Put a Bullet Through the Jukebox" is a classic, thrashing anti-disco song. Still, the earnest cover of the 1967 psychedelic classic "Let's Live for Today" shows that, while the band rode the first wave of punk, they actually came of age during the previous generation.
Zientara recalls that the Slickee Boys were formative to his burgeoning career. He says, "One of the reasons that I got into punk rock was because of the Slickee Boys. I was in a band with Robert Goldstein and he went into a band called the Look. He knew I had some modest recording equipment and he asked me to come down and record a show for the Look. The Slickee Boys were playing on the same bill. They also asked me to record them. I didn't know a thing about any new music. I was almost a folk-rock person, but I decided to give it a shot."
Howard Wuelfing, who played bass for the Slickee Boys, remembers recording with Zientara. "The sessions were fun, relaxed, and humble. We recorded in the basement playroom of Don's daughter who was still very little at that time. We walked our equipment around the house, entered by the back kitchen door and then went down a flight of stairs to the basement. We moved toys out of the way and set up. Don's recording equipment was set up in the boiler-room next door. He had cut a little rectangle in the wall and ran the microphone cords through it. We ran through a couple songs, a couple times each, and that was a wrap!"
This informal arrangement incidentally set the gears in motion for Inner Ear to become a landmark studio. Zientara says, "The manager of the Slickee Boys was Skip Groff, owner of Yesterday and Today Records. He was really into the new music going on. When I worked with the Slickee Boys on their recordings, Skip really liked the way I worked and the way I did things. He said, 'I've got a band that I'd like you to record—these young guys called the Teen Idles…'"
Any discussion of D.C. hardcore has to include the Teen Idles. Composed of Nathan Strejcek on vocals, Geordie Grindle on guitar, Ian MacKaye on bass, and Jeff Nelson on drums, the band released Minor Disturbance, their debut, after they broke up, simply as a way to document that they had existed. The record was insanely fast, cramming a 7-inch full of eight songs running for nine minutes total.
Every vocal take was screamed, every guitar and bass line blurred together into a wall of white sound, and every drum kick sounded like it was intended to break the drum head. This helped create the template for the sound of D.C. hardcore, which in a mere year would become pervasive. Similarly, songs like "Sneakers" and "Deadhead," which rebuked booze and drugs instead of reveling in them, acted as harbingers for what would become the straightedge movement, just a few years later.
"The Teen Idles record was my initiation into hardcore punk rock," Zientara says. "It just came fast and furious!"
MacKaye remembers that the Inner Ear recording sessions actually came after an aborted session in another studio. He says, "We had recorded at another studio before we recorded with Don and it was really intimidating. The guy at that studio made us feel little…and we were literally little. I had never been in a studio and I didn't understand it. He was trying to help us by changing our sound. Our sound was so radical that he heard it as a mistake, but it wasn't a mistake. He was trying to make it more palatable, but we didn't want to be more palatable. We were very frustrated with that session."
It was Skip Groff who took the Teen Idles to Zientara's studio. MacKaye says, "It was a little brick house and we played in the basement. At the time, Don had a handmade board—he built that himself, and he had a four-track machine. He was an odd guy, but he had zero interest in changing our sound. And that's what we wanted. We wanted someone that could help us capture our sound. We were learning how to record and he was learning how to have a studio. I feel like we were both learning together."
"At some point, [Zientara] asked me what we were going to do with the recordings. This was before Dischord and we had no record label. I said I had no idea and we just wanted to document ourselves. I added, 'It's not as if those assholes at Round Raoul are going to put it out!' That was a local label that I didn't really know anything about. I just pulled it out of nowhere. Don said, 'That's my label!' I said, 'Oh…no offense!'"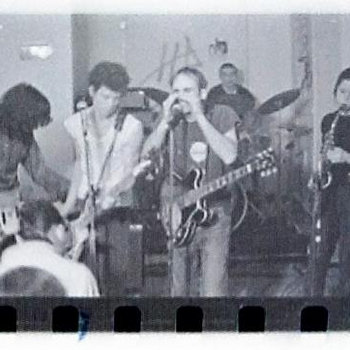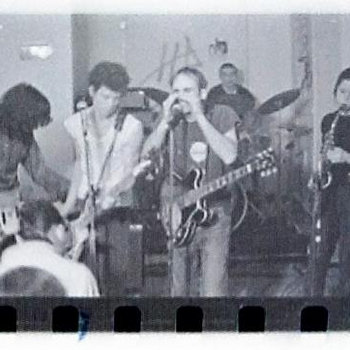 Thanks in part to the iconic No New York compilation, the Big Apple is often cited as both the birthplace and hotbed of No Wave—except maybe that's not entirely true. At least as early as 1975, D.C.'s Chumps were smashing out aggressive, spastic rockers that could go skronk-for-skronk with any James Chance record.
"Our mission was to throw down sonically," says bassist Rob Kennedy. "We understood punk rock to be the junction of Pharoah Sanders and The Yardbirds, not leather jackets and sneers. We got cited as No Wave because of the Dreyfuss brothers: John, our saxophone player and Rick, our drummer. Rick made a trash can drum kit and embraced the noise ethos. John was blowing unholy sax riffs from day one. When we started, only X-Ray Spex was doing anything like that. Then, the Contortions came along and No Wave was a convenient name for what the Chumps already had been doing for a while."
The band tracked what would wind up being the majority of their discography at Inner Ear. The Problem with Saxophones collects the bulk of the band's work. Across these recordings, a sax blasts away, undulating between wiry, bent notes and a smooth flow. But at the root of the songs are catchy, perhaps even pop-adjacent, riffs.
Zientara says, "Chumps were fantastic! They had that sax in their punk, but they also had really good songs at the base. They would go from noise to jazz and you never knew how it was going to change. It wasn't just a straight line. They were moving around very much in the way of Half Japanese."
In fact, most of the members of the Chumps would go on to join, or contribute to Half Japanese, a band that spent some of its formative years working with Zientara.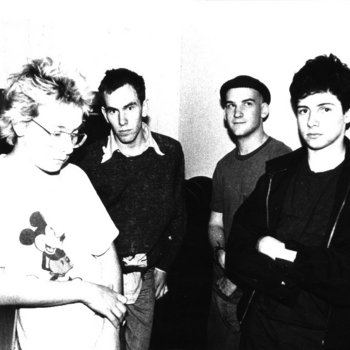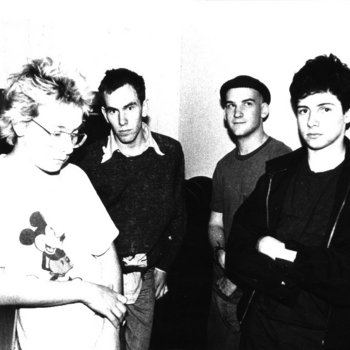 Merch for this release:
Vinyl LP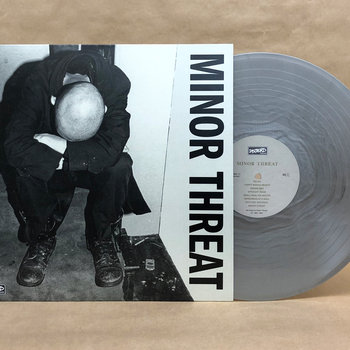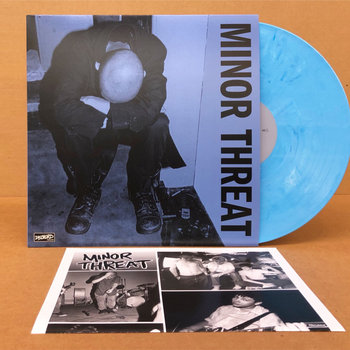 It's tough to say anything that hasn't been said about Minor Threat's debut 7-inch. You certainly could argue that it's the most influential hardcore release of all time—and if it's not, it's damn close. Having learned the ropes with the Teen Idles, MacKaye and Jeff Nelson recruited Lyle Preslar and Jeff Nelson to form a band truer to their vision. The Minor Threat EP, released in June 1981, was insanely fast and very loud. But where the Teen Idles had a certain chaotic looseness, perhaps referencing the nihilistic West Coast scene, Minor Threat's brand of hardcore punk sounded tight and sharp. Arguably, the lyrics were even more influential on punk and hardcore than the music. The band attacked religion ("Filler"), struck back at needless machismo ("Small Man, Big Mouth") and inadvertently created the straight edge movement with songs like "Straight Edge" and "Bottled Violence."
Zientara says, "That was done in the basement and the control room—it's a furnace room with a gas fire furnace, a gas water heater. It was about ten feet by about fourteen feet. Totally windowless, and just one door. So, there was very little air movement, the only way you got air is if you got up and walked around. We basically sweated a lot. When we got too dizzy, we decided it was time to mix."
MacKaye adds that Minor Threat sessions are where he first also started serving as a producer. "For Minor Threat, I eventually started doing the production. I don't think most people think of me as a producer, but I've been the producer for many Dischord releases. People ask me if I want to come produce them. The answer is no, because Don's not there and we're a pair."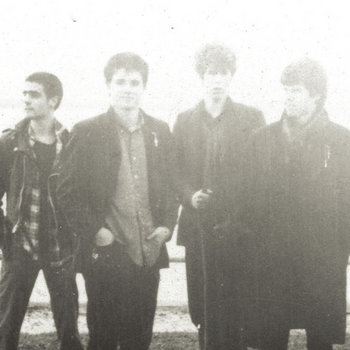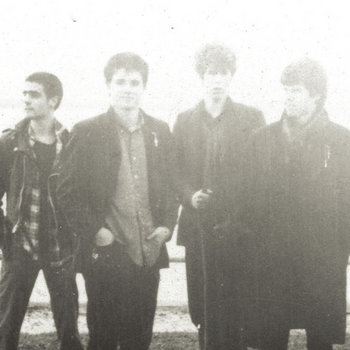 Merch for this release:
Vinyl LP, Compact Disc (CD)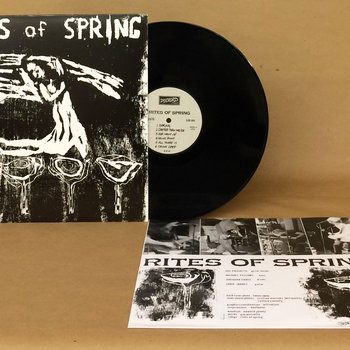 The concept of "emo" went from being castigated by the hardcore punkers to being copied by post-punkers to being ridiculed by almost everyone and now it's back to being respected. It all starts with Rites of Spring's self-titled (and only) album. Founded in 1984, the band included two future Fugazi members (Brendan Canty and Guy Picciotto) and while they could thrash forward and make a racket, they would also sometimes drift into quiet, gentle passages. Perhaps even more importantly, the lyrics dealt with personal issues and just as often looked inward as they shouted at the outside world.
"I can't say enough good about them," Zientara says. "They had an energy that was so exciting that you could put on the record and you could hear the energy pulsating through the voice of Guy and the sound that the whole band made. I love it. It's one of the highlights of my recording career."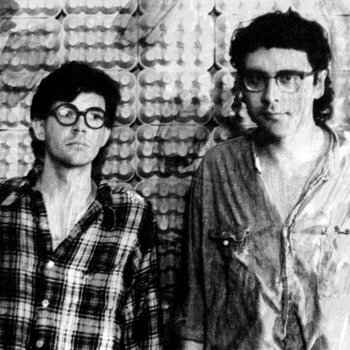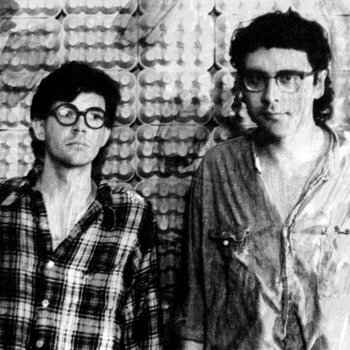 Merch for this release:
Compact Disc (CD), Vinyl LP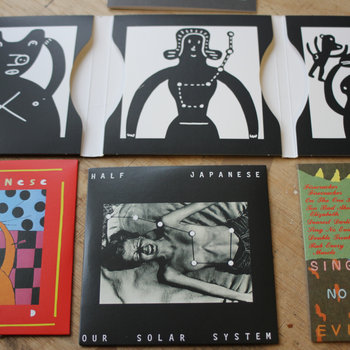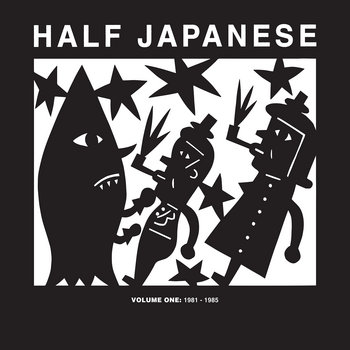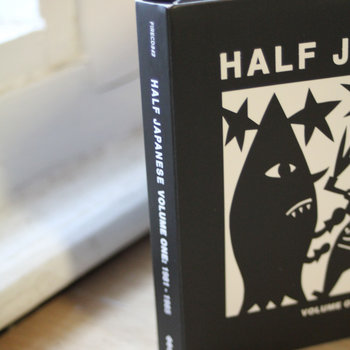 Half Japanese has existed in so many lineups and permutations that it's difficult to call it a "band." However, at the core has always been brothers Jad and David Fair, who sing abstract songs about love…and monsters. The group was originally a weirdo two-piece that made recordings which often were difficult to classify as "songs," which laid the groundwork for bands like Ween and They Might Be Giants. However, 1985's Sing No Evil (subsequently re-issued in 2014 as part of Half Japanese Volume One: 1981​-​1985) found the band surprisingly exploring more traditional song structures. On the album, they retain their genre aping (and defying) modus operandi while throwing eccentricities over more "normal" type frames, thereby merging the classic and the avant-garde. Opening track "Firecracker Firecracker" retains the group's esoteric weirdness and off-key scratching, but it's built off the skeleton of traditional blues.
"Half Japanese were also crazy," Zientara says. "But, they were also crazy in a good way! They would experiment…a lot in the studio. I think that's what gave their performances such a unique and chaotic sound."
"Those sessions were very loud, very intense, very spontaneous," says Wuelfing, who was the band's bassist at the time. "The core band knew some of the material recorded, while a lot of it was introduced during the sessions. I seem to recall that Jad Fair or Mark Jickling would run down a song, or at least part of a song and then we'd have a couple goes at it. We had to work out arrangements on the spot!"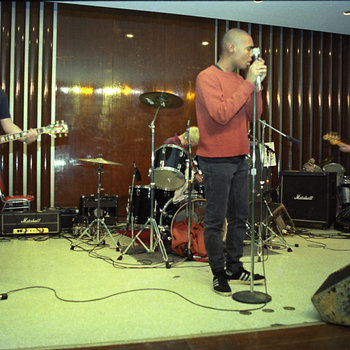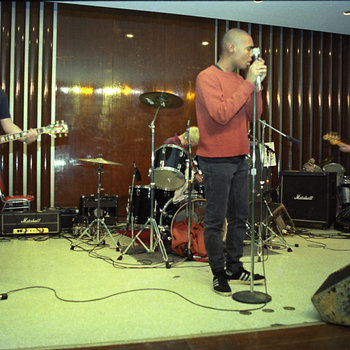 Merch for this release:
Vinyl LP, Compact Disc (CD)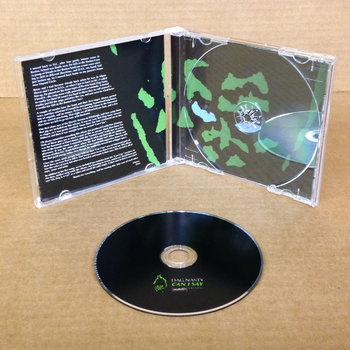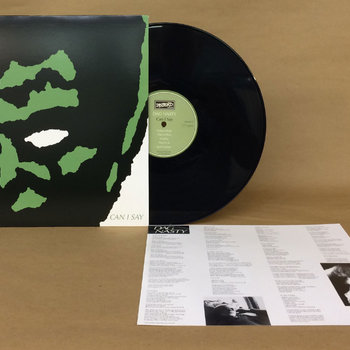 Dag Nasty made their mark because they were a hardcore band that wasn't afraid to be melodic. While many other hardcore bands were blasting forward at 200mph, Dag Nasty kept the serrated edge in their music, but sometimes played slow (gasp!) or even "nice-sounding" (double gasp!) music. Dag Nasty's debut album, Can I Say, was recorded with their former roadie Dave Smalley, who stepped into the mic spot after the original vocalist, Shawn Brown, left the band. (In fact, the band actually recorded most of the Can I Say songs with Brown, which would later be released as Dag with Shawn.) Meanwhile, on the record, guitarist Brian Baker, who was also in Minor Threat, switches between full-on charging and creating broader, more accessible sounds, which at the time was considered daring and divisive.
Zientara says, "Brian Baker is a fantastic guitarist and very good writer. The rest of them are wonderful musicians. They put together pop and punk at the time when punk was really very, very screamy-type stuff. It was really very brave at the time. Can I Say came out and people said, 'Is this really punk music?' I think it was."
Merch for this release:
Compact Disc (CD)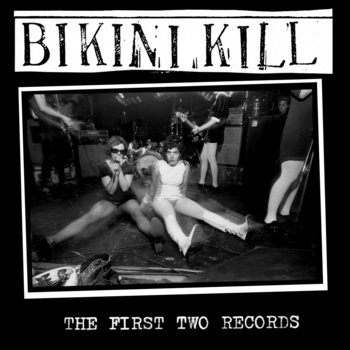 Bikini Kill's first EP, a keystone release in the Riot Grrrl movement, struck chords that still resonate today. Singer Kathleen Hanna opens the record with: "We're Bikini Kill and we want revolution girl-style now!" Things get more intense from there. Across a span of 15 minutes, the band kicks out punk that roars with a frantic intensity. Hanna flips between a sing-songy cadence and guttural, blood-spiting growls, all while carefully detailing femme-oppression and explaining how to strike back.
MacKaye says, "In the late '80s or early '90s, Don went to a 24-track, which meant the studio was more expensive, just by covering costs. This meant a lot of smaller bands were scared away. Don was aware of the fact that, if you are only recording accomplished bands, you are missing the crucial part of a growing band. He said to me, 'Listen, if you see a young band doing anything you think is interesting, I'll give you a free day if you pay for the tape.'"
"So, I'd see a band I think was cool and ask them if they wanted to go record something. One of those bands was Bikini Kill. We took a day and gave Don the tape and that was their first record. Don knew nothing about Olympia. Bikini Kill had never heard of Inner Ear. Really, I went to see their first show in D.C. and after the show, I just said, 'Guys, what an amazing show, do you want to go do some recording?' That wouldn't have been possible if Don hadn't opened that up to me. That's punk. That's the free space."
Zientara adds, "That recording was very fast. Ian brought them in and produced it. A lot of the bands that I record enjoy the idea that they could record the same way they produced their live sets. There was very little sterility to the sound. They turned up as loud as they wanted and just got the performance out of it. I got the idea early on that if you get a great performance, nothing else matters."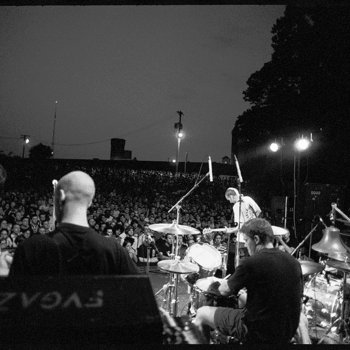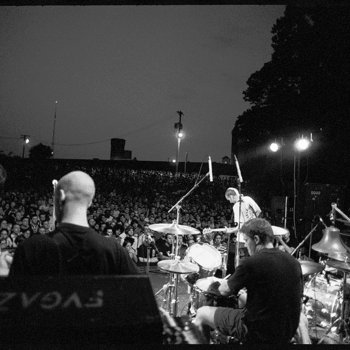 Merch for this release:
Vinyl LP, Compact Disc (CD)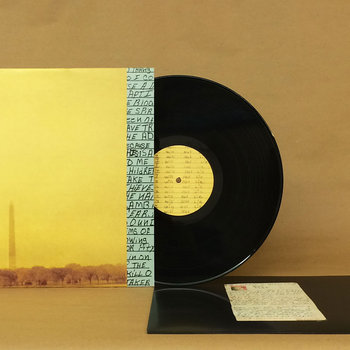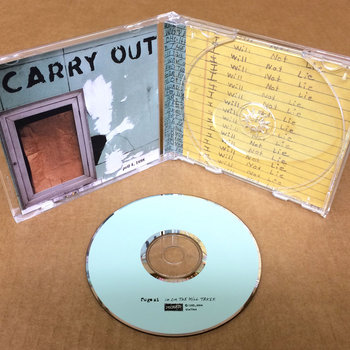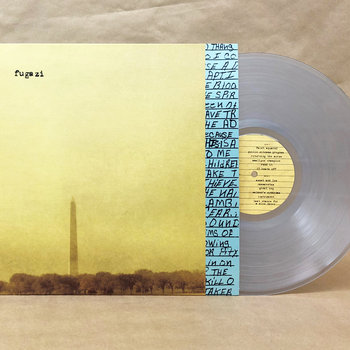 Unsurprisingly, the seminal Fugazi recorded many sessions at Inner Ear. Throughout their career, the band was the standard bearer for independent music: playing $5 shows, refusing to play bars, and even refusing to do an interview with Rolling Stone unless Rolling Stone didn't run alcohol/tobacco ads in that issue (Rolling Stone declined, of course). Meanwhile, with their complex music, abstract album covers, and brainy lyrics, the band pushed punk and post-punk forward into something new. Either because of or in spite of their assertive stance, In on the Kill Taker was Fugazi's breakthrough release. (In fact, just after the album came out, Atlantic Records head honcho Ahmet Ertegun met the indie rock champions backstage at a sold-out show and tried to sign them for "anything they wanted." They declined, of course).
The album found the band retaining their politically conscious lyrics, albeit in a poetic, sometimes obscured manner. The genocide of Native Americans is covered, corrupt cops are called out, and the sexism of Hollywood is addressed. To match the complex lyrics, the band plays with contrast and unusual arrangements more than ever before. On "Rend It," the guitars sound like a crashing airplane, only for the chords to suddenly cut out to Guy Picciotto's a cappella vocals. "Cassavetes," a track about famed actor/director John Cassavetes, starts out with a loose drum pattern before flipping to a discordant sound clash—it never fully submits to the standard verse-chorus pattern.
Though the record is now considered a '90s punk/alt-rock masterpiece, it was initially ignited by a misfire. Just prior to recording at Inner Ear, the band recorded a session at Steve Albini's Electrical Audio, but the results were not what the band had hoped they would be.
"Steve's a really good friend of ours and we loved him," MacKaye says. "Fugazi had a new batch of songs and we were theoretically on our way to make a record. We were going in circles and kind of hitting a wall in the process. We needed to break the cadence. Steve had made an offer to us. He said, 'Anytime you guys want to record, I'll give you a free session.' The idea was, 'Let's get out of town, go to Chicago, and record two songs!' It was such a great time with Steve we ended up recording like thirteen songs. We thought it was the most amazing thing we ever did…until we played it in the van. It wasn't right. All five of us agreed. Steve agreed. There's no question during the session it was amazing. Something just wasn't right. Maybe it was mass delusion."
The band returned to Inner Ear with Ted Niceley in the producer's chair and Zientara running the engineering, and the result was Fugazi's first record to debut on Billboard (not that they cared).
"They rehearsed the songs for that record a lot," Zientara says. "It came across in the recordings and gave a great deal of pleasure as far as just listening.  You can listen to the dynamics and how great they are. They had the idea that people will listen a little bit harder if you change things up—not at a breakneck pace, though. Pull people in and then hit them with the full blast!"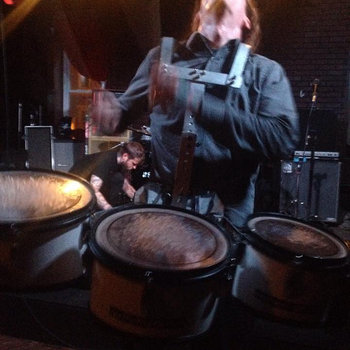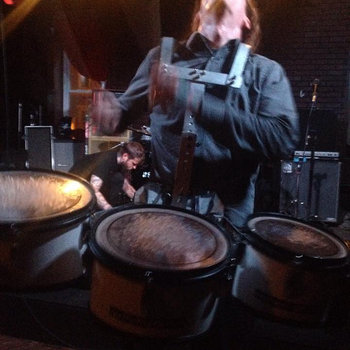 Merch for this release:
Compact Disc (CD)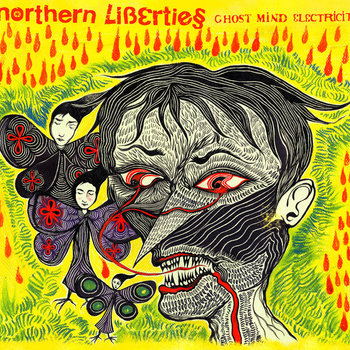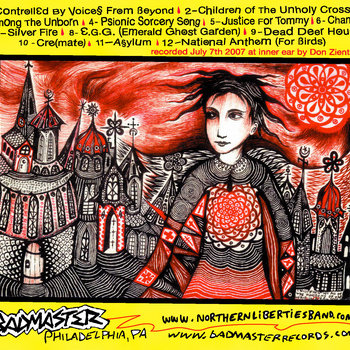 Because Inner Ear had an early association with the avant-garde and a reputation for capturing unusual sounds, it continued to attract weirdos that push the edge of the known. To that end, long-running Philadelphia freak-punkers Northern Liberties chose Inner Ear for 2007's Ghost Mind Electricity LP.
Singer Justin Duerr (who also plays marching band toms at live shows) recalls, "The whole notion that we could really go to this very legendary studio where we knew we would get great sound was worth it; when anything else, either we'd be doing it ourselves, which usually led to patchy results, or going somewhere where we'd be paying someone and for sure not getting anything near what Don and Inner Ear could provide. I remember Don spending what seemed like just a few minutes getting drum mics set up and I've never, to this day, played on a recording with a better or more natural drum sound."
Ghost Mind Electricity proved to be one of the odd trio's most powerful releases. Propelled by a cold aggression, the album relies on non-stop percussive striking while Duerr howls surrealist poetry with a delivery borrowed from PiL and Gang of Four. One of the big stand-outs is "Among the Unborn," which starts as a dreamy lollygag before collapsing into an extended bash-up that sounds like a dozen maniacs banging on random junk.
"At the time, punk was getting a little more melodic and a little more sophisticated," Zientara says. "[Northern Liberties] are what I call punk evolving. They're a very good band and do unusual things."
Duerr adds, "We slept on the couches and floor of the studio during the session and Don would take us out to get food during the evenings. We had so many conversations about every topic under the sun and it was just all around an amazing experience. Don is a super laid-back person to work with, in the best way; a calming presence, but also someone who will keep you on task if need be. He created a perfect atmosphere for creativity."
While Inner Ear is often associated with punk and alternative music, it also has birthed some fist-slamming, head-banging heavy metal. Satan's Satyrs of Herndon, Virginia, was formed by Clayton Burgess specifically to merge riff-heavy stoner metal with the raw aggression of hardcore punk. While the band's first album, Wild Beyond Belief, captured that aesthetic, for their second album, they wanted to dig deeper into the crypt. The Zientara-engineered Die Screaming keeps the blunt power of Sabbath worship, but also adds spacey dimensions. "Thumper's Theme" has an unapologetic '70s Farfisa organ burning away in the background, while the massive 12-minute title track indulges in both folk wandering and drone stomping before going on a full-on galactic acid trip.
Burgess says, "The goal of Die Screaming was to 'out-doom' all the doom bands. At the time, bands were all about showing off their boutique amplifiers and custom pedal boards and tuning down to drop-q, but our mindset was that that doesn't count for anything if you can't give people goosebumps. We wanted to make a doom-laden rock album without relying on all the tropes of contemporary doom metal, focusing more on creating an atmosphere of classical horror. We called it 'dungeon rock.'"
What's surprising about Die Screaming is that, while it is exceptionally doom-y, it's also very easy on the ears. "I'm about taking your style and taking your art and content and making it as good and as accessible as possible," Zientara says. "If your music is not accessible, how can you get people to listen to it? You can have confrontational music, but you have to have people listen to it in order for it to take hold. I mean, Bob Dylan had confrontational music, but it also had aspects to it that were charming and quirky in a good way so that it made you keep listening. I think Satan's Satyrs had the same attitude on this record, too."
Merch for this release:
Compact Disc (CD), Vinyl LP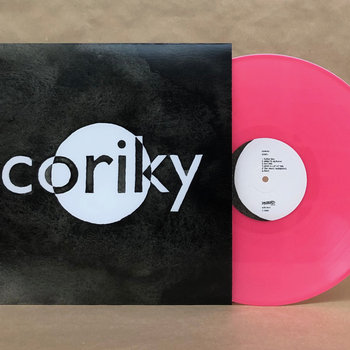 Despite the band members's impressive pedigree—Amy Farina (Warmers, Evens), Joe Lally (Fugazi), Ian MacKaye (Minor Threat, Fugazi)—Coriky announced their debut album in typically low-key, Dischord fashion. That is, the band chose to let their music speak instead of their history. The release uses the sparse, tactical sound heard in Farina and MacKaye's duo The Evens, but adds power and even aggression, with Joe Lally's artful, but crunchy bass. As with latter-day Fugazi, the lyrics are somewhat open-ended, letting the listener make as much of them as the writers. But, being that the band practiced nearly five years before recording the record, the precise, but raw instrumentation demonstrates the players's skill and deft ability to avoid overplaying, or worse, overproduction. 
Zientara says, "Coriky evolved quite a bit in terms of doing melody and harmony. All three write and they have some very enticing songs that are, well, just good, good songs. All we had to do was ask, 'How can we present this so it's enjoyable to listen to?' They have more material to record and will be the last ones to record in the studio."
"We're not going to do a full album at the last session," MacKaye says. "I would like to track something if we can. Even if we don't, then I'm still hoping, and planning, that Don will bring some gear over to where we practice and mic us up. The thing is, Don from the very beginning, from the Teen Idles through every other band I've been in, he was always just interested in catching what the music is, and that's what we were searching for. I'm with Don no matter what. I'm going the distance with this guy."