LISTS
A Guide to Iglooghost's Genre-Defying Catalog
By Ben Jolley · Illustration by Iglooghost · May 12, 2021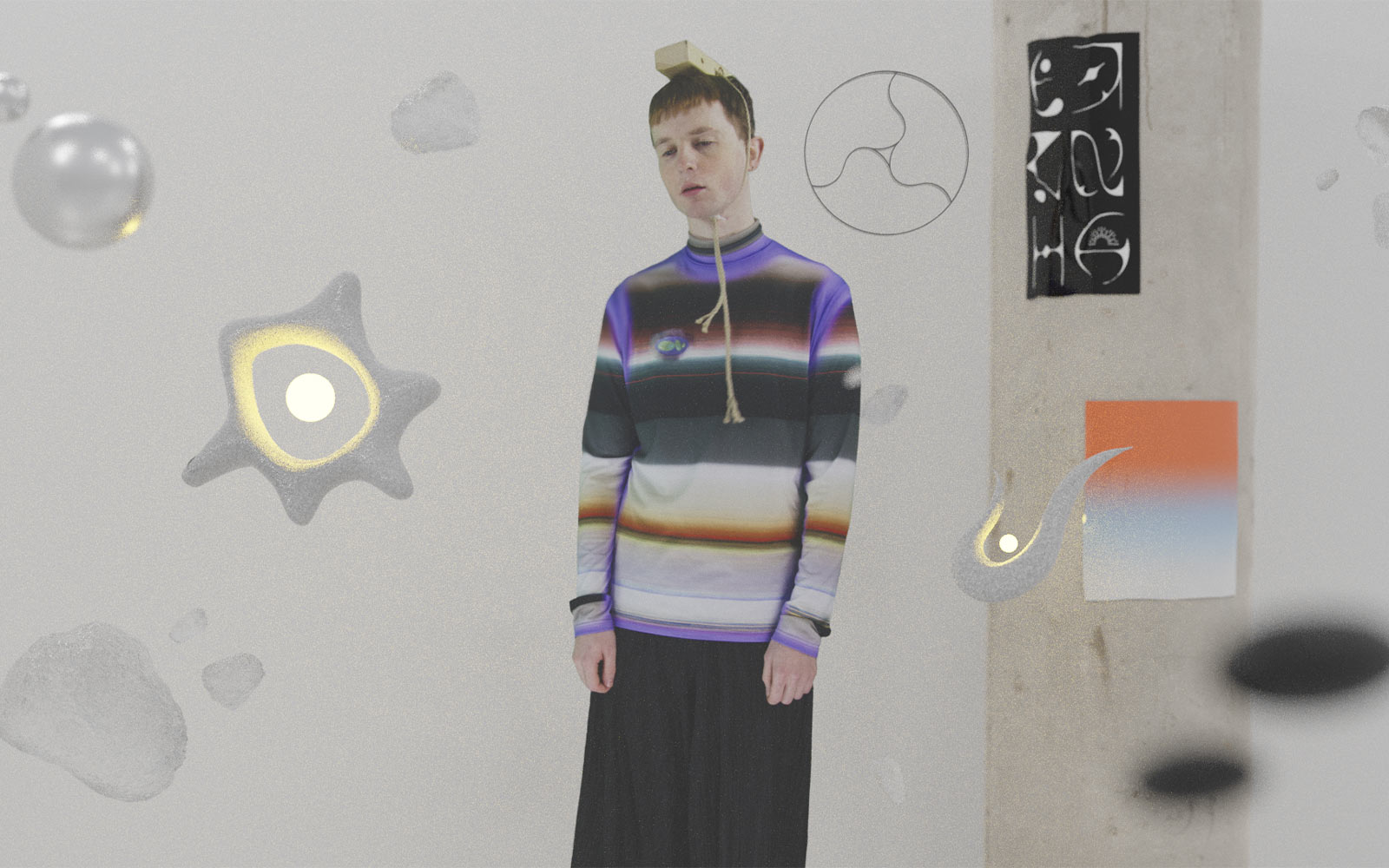 The multiplanetary music Seamus Rawles Malliagh makes as Iglooghost has always been, as he freely admits, a lot. Ever since he signed to Brainfeeder in 2015, the Dorset, UK-born artist has created some of the most interesting, innovative, and unusual electronic sounds—or "entities, squeaks and geoglyphs," as Malliagh puts it.
Take his conceptually ambitious second solo album Lei Line Eon, for example. Inspired by a mysterious sub-genre called "lei music," which Iglooghost says is an ancient musical scene in the hilltop town where he grew up, the album represents his attempt to "summon entities" through music. Malliagh even started a research institute for the project. His lifelong fascination with world- and character-building can be traced back to his unique upbringing: in a town with neolithic monuments close by, little access to modern things ("there were barely four channels on TV because half the hill blocked the aerial's reception"), and parents who were into dowsing ("all the neo-pagan druid vibes; they were definitely part of that whole cosmic West Country scene growing up").
With no music scene anywhere near him, Malliagh and his friends instead spent their childhoods coming up with months-long imaginary games and listening to Odd Future: "I was compelled by how Tyler, the Creator combined all these characters and storytelling with his own artwork and weird detuned woozy beats," he says. Linkin Park was also a point of inspiration. "I swear, Hybrid Theory is the reason why me and all my buds just naturally want to cram together genres that shouldn't ever meet," he explains.
Malliagh's fascinations with fantasy escapism and combining disparate sounds would go on to inform the way he made music on his laptop. This dizzying technical ability, coupled with the mystifying narratives he weaves into each release, have earned the producer a wide, impassioned fanbase.
His EPs and debut album for Brainfeeder provide a glimpse into the expansive, indefinable world of Iglooghost. With Lei Line Eon, Malliagh says, he is trying to break out of this stylistic and visual prison he'd created: "There's only so many hyperspeed Iglooghost songs you can make before it becomes a weird simulacra and simulation deal," he admits.
Here, the self-proclaimed "FlyLo goblin" runs through some of the standout releases from his discography.
---
An "annoyed" response to the "lethargic, vibey 'future bass' stuff that plagued SoundCloud back then," Malliagh's debut EP sounded like nothing else when it landed in 2015. Born from a "restless feeling of not hearing enough fast music," Malliagh created the record because he wanted to "hear some 999999bpm shit that felt 3D and physical—like putting your head out of a moving car window." Six years on, "Xiangjiao"'s intense tornado of chopped up hip-hop beats and innocent, childlike vocals sounds just as mind-blowingly futuristic as they did six years ago.
Merch for this release:
Cassette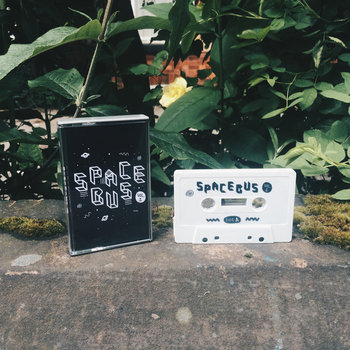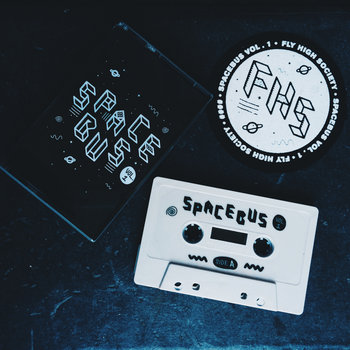 Released as part of Fly High Society's compilation Spacebus Vol. 1, this hidden gem from Iglooghost's early days first proved his dizzying technical ability. A grime-jazz-footwork concoction, created when Mallaigh was just 18, "Saturn Rice" is a winding journey of fizzed-up synths, percussion, video game sounds, and sublime saxophone. Its whiplash-inducing crashes, skydiving whooshes, and indecipherable-yet-infectious vocals transport you to a club in another universe, in the year 2088. 
Merch for this release:
Compact Disc (CD), 2 x Vinyl LP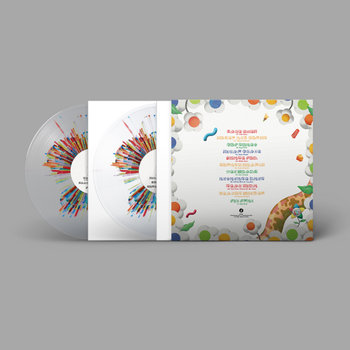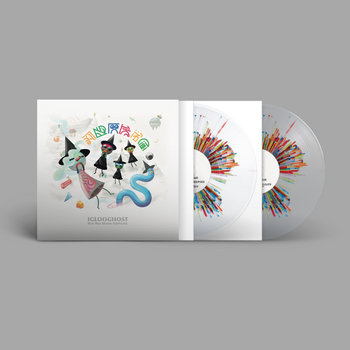 Imagined to sound like "an 8K IMAX 4D version of Iglooghost, with impossible sound design and infinitely mutating compositional structures," Iglooghost's 2017 debut LP combines multiple disparate ideas, and a complex narrative into a sprawling work of math-rock-jazz-funk-electronic-hip-hop fusion. "Some kids write 999-page fan versions of the album's storyline," Malliagh says, "and then some people on Rate Your Music say they want to crush my head with a steamroller because it's so obnoxious. Honestly, both responses are entirely justified to me."
Set 3,000 years prior to the events of Neō Wax Bloom, this narrative-led 2018 EP tells the story of Tamei, a young god in-training who winds up in a battle with a fleet of mysterious round beings. Because why not? Sonically, the clattering sound design—"a hyperspeed collage of synthetic, trance-influenced synths contorting around violent, mutating 808s"—sets the scene with cinematic clarity, with "Black Light Ultra"'s sword-like snares weaponized against the fictional enemy.
Merch for this release:
Compact Disc (CD)
On the future-facing electronic trio's first collaboration as GLOO, Malliagh says that he and friends Kai Whiston and BABii sought to "flex their loudest ideas to make the noisiest shit possible." Freeform and loose, yet sonically intense, XYZ's fusion of glitch-pop, footwork, and experimental music would prove a staple of live shows to come. "We chopped up Little Bow Wow a cappellas and tried to make beats that sounded like Timbaland getting his dick trapped in a photocopier," Malliagh explains. Mission accomplished.
"There were always these songs I'd imagine in my head at night, after I'd been making music all day, and they'd sound larger and richer than anything that's actually possible," Malliagh says of his newest album, on which clattering snares, weightless synths, and a children's choir form an orchestral-meets-hyperpop glowworm. He describes songs like "Sylph Fossil" and "Pure Grey Circle" as "humongous, hyper slow motion, ultra-detailed tracks that sound like laptop folk songs… big sprawling pieces drenched in dramatic string sections".