LISTS
Kind of Yule: A Guide to Holiday Jazz
By Dave Sumner · Illustration by Thomas Slater · December 02, 2019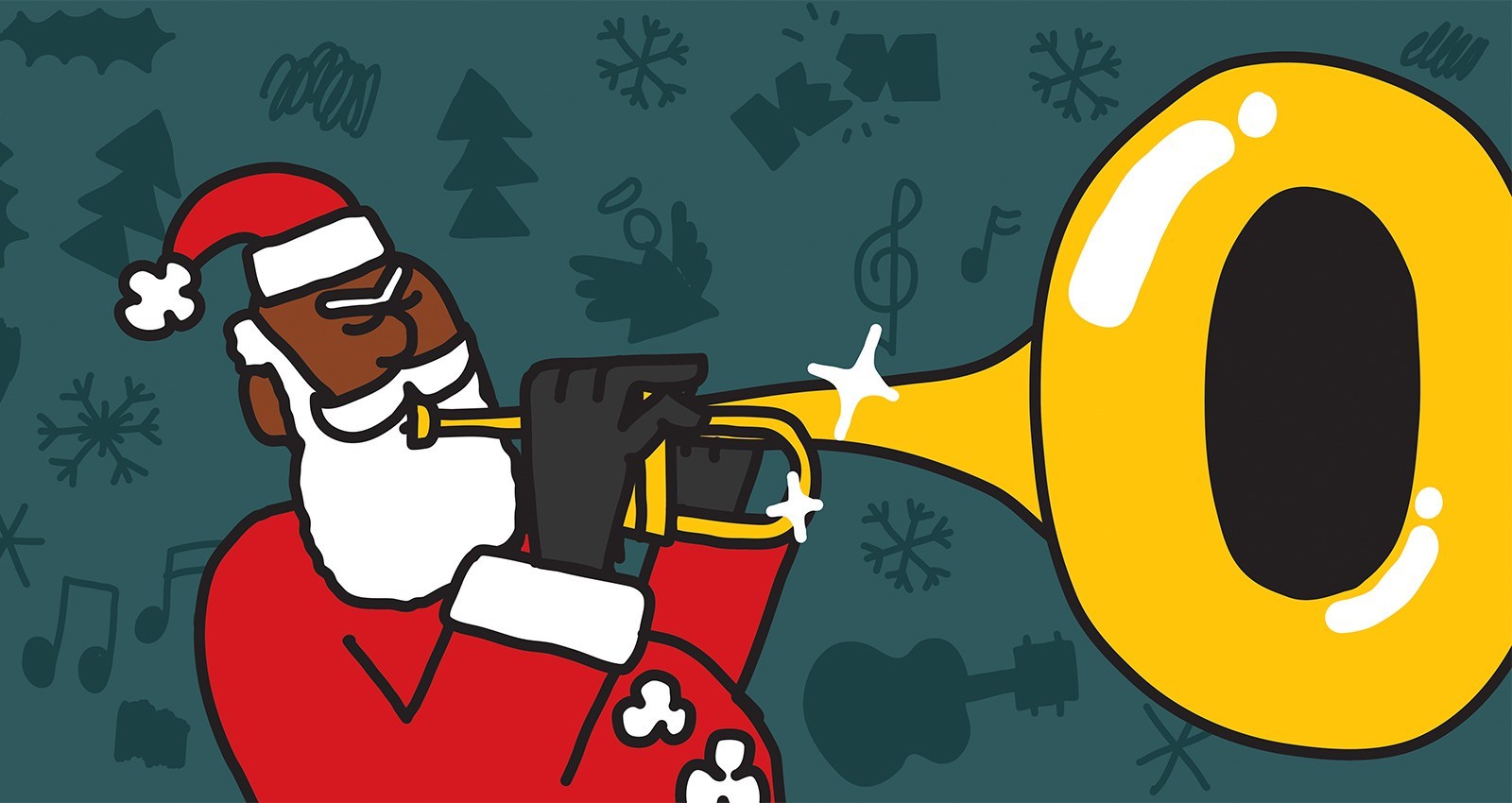 From a certain perspective, every season is "the holiday season." The world is a big place, filled with thousands of different cultures and belief systems, with differenct celebrations happening throughout the year. But more than a few of those land in the month of December, making it as good a time as any to broaden your definition of "holiday music." This list features albums that are both conventional and abstract in their relationship to the holidays—a sampling of the diverse perspectives on what a "holiday" is, and the associations they have. There are traditional holiday tunes, new holiday standards, religious musics and Dr. Seuss, jingle bell swing and avant-garde clang. This music reflects a sampling of the world's holidays, and the endless ways to celebrate them.
---
Ill Considered call their holiday edition of tunes "Yuletide Chimeras." It's a clever phrase that's a gift in its own right. But even more in the spirit of giving is the abounding energy and furious melodicism of the London-based quartet's interpretations of Western holiday tunes. For those familiar with this thrilling group, don't fear; they still deliver the sound you've come to adore. The long reveries of improvisation, the dynamic rhythmic conversations, the way harmonic convergences are exalted until they become one with all of the surrounding elements. They're all here, with a bow on 'em. And if you're wanting more, check out their 2019 release, Ill Considered 8.
---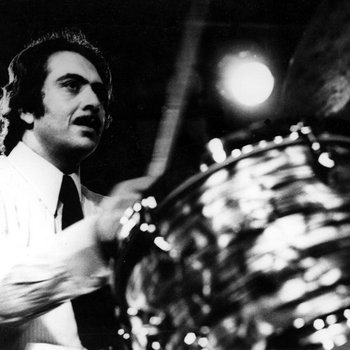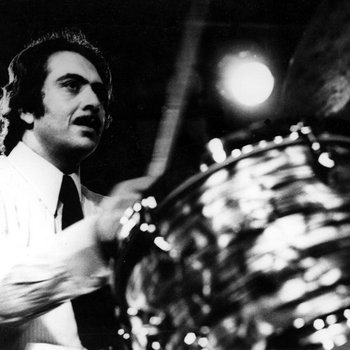 Merch for this release:
Vinyl LP, Compact Disc (CD), 2 x Vinyl LP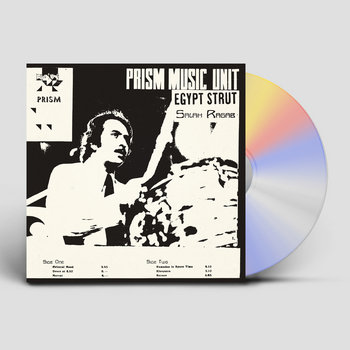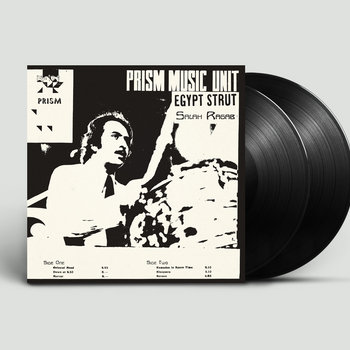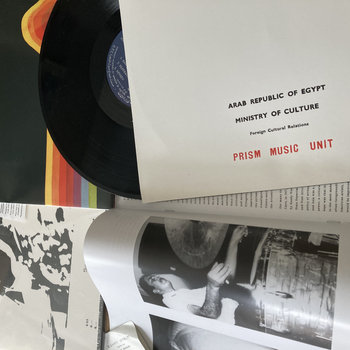 The opening moments of "Ramadan in Space Time" offer few hints of the Cairo Jazz Band's intoxicating Egyptian swing sound. Salah Ragab starts things out with the chant and beat of the musaharati giving out his pre-dawn call during Ramadan. But before long, the traditional sounds of the springtime holy month make room for the traditional sounds of jazz, and they become as one. This music was recorded at a time that American jazz musicians were expressing their interest in Islam and African roots through the burgeoning spiritual jazz scene. Salah Ragab's Cairo Jazz Band is proof that the cross-cultural interest extended in the opposite direction, toward NYC and a bop style of jazz.
---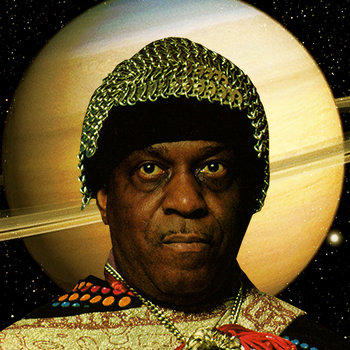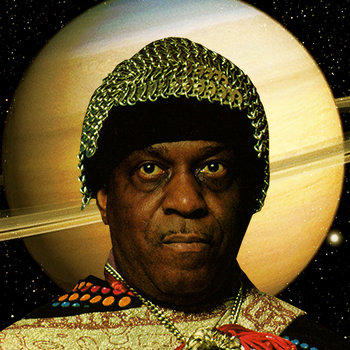 The movie The Sound of Music has nothing to do with the holidays. But in that curious way pop culture can cause a change in perception, defying all logic, Julie Andrews and the von Trapp family regularly share the broadcast TV schedule with It's a Wonderful Life and A Christmas Story around this time of year. Equally inexplicable is the fact that John Coltrane's studio version of "My Favorite Things" is pretty much a staple of any jazz fan's holiday playlist. And, really, that's exactly where it should be. The jazz legend generates a warm, celebratory tone that snaps right into place with the holiday spirit of companionship and giving. Coltrane wasn't the last to perform this tune, but so indelible was his rendition of that lovely melody that it superimposes the ambiance of the holidays on every version that's followed. So, no jazz-themed holiday music list can be complete without some reference to it. So how about one from Sun Ra, a musician capable of taking music from the temporal plane to the vast reaches of outer space? This 1978 quartet session with saxophonist John Gilmore, trumpeter Michael Ray, and drummer Luqman Ali is plenty enjoyable in any context, but sounds even more appropriate around this time of year.
---
Merch for this release:
Compact Disc (CD)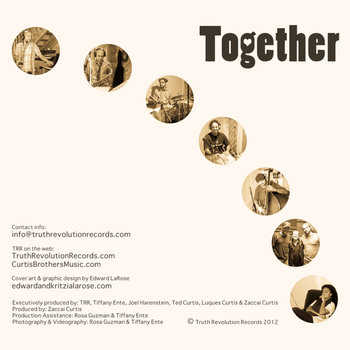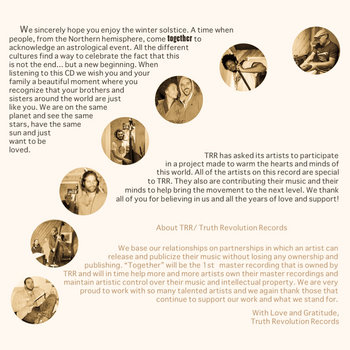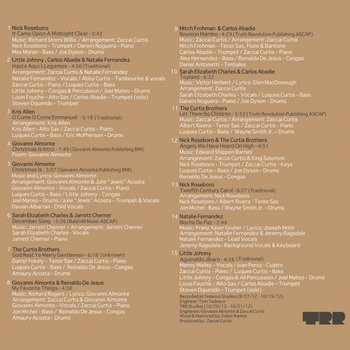 This collective of musicians from the Truth Revolution label contribute straight versions of holiday classics, interpretive renditions of songs associated with the holidays, and original works intended as a new soundtrack to the holiday season. Re-workings of Nutcracker Suite's "The Dance of the Sugar Plum Fairy" and Sound of Music's "My Favorite Things" are positively inspired. Latin music influences abound, adding warmth and excitement to even the more solemn pieces—as do the straight-ahead bop pieces, like Kris Allen's "O Come O Come Emmanuel." This album is an example of different people with different perspectives and sounds coming together for the holidays, and its success is so much greater as a result of that sense of community.
---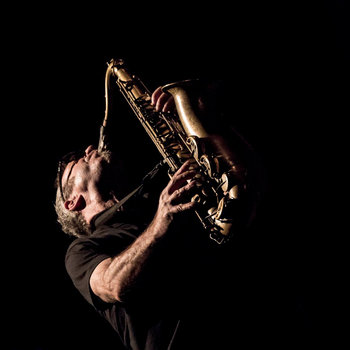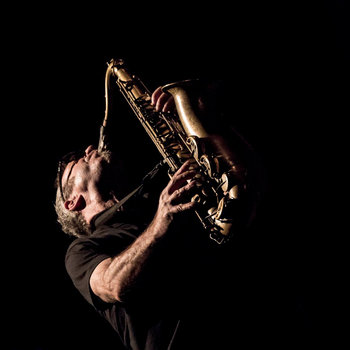 Merch for this release:
Compact Disc (CD)
Mars Williams's Witches & Devils ensemble was as much about getting together with friends for the holidays as it was about performing the music of Albert Ayler. In many ways, those two goals perfectly overlap. The music of Ayler is effusive and celebratory, where a shout to the heavens in either pain or joy is, still, a communication with the spirits above. That Ayler grounded his music in gospel and blues and spirituals makes his conversations with the heavens that much more sacred. Williams embraces all of that, and more, on his Ayler tribute holiday performances, where holiday music is interspersed between renditions of Ayler works. And so, you get the Hanukkah song "Ma'oz Tzur" as the lead in to Ayler's "Truth Is Marching In," followed, in turn, by a take on "Jingle Bells." And if you're looking for music that burns from the ground up, check out his Williams Boneshaker trio's 2019 release Fake Music.
---
It wouldn't quite be an accurate reflection of the holidays without a sarcastic reminder of how commercialized things can get, and this quartet of musicians from the Auand Records label are here for that role. With song titles like "All I Want For Christmas is Fake" and "Jingle Sells," they mix plenty of sarcasm in with their music. And this whimsical approach isn't that far removed from the way these musicians (as with many of the musicians who contribute to Auand Records releases) simultaneously embrace and skewer the idea of what jazz is and how it's viewed. Their electro-acoustic sound is just as likely to rock as it is to bop, just as willing to stomp as swing. And if you want to explore more music from the Auand family, check out the fun Live in Pisa.
---
This album wasn't intended to have a holiday theme. When Brad Linde assembled his ensemble in the recording studio in late November, it was for a jazz session fastened to the idea of improvisation, with no theme at all. But as things began to shake out, Linde heard something of the holiday spirit in the music. Perhaps it was the time of year, and perhaps that was amplified by the winter ambiance of their surroundings just outside Washington, DC. So Linde steered the musicians to explore a holiday theme. It's why their boozy, lo-fi improv session references "Let it Snow," "Little Drummer Boy," and "'Twas the Night Before Christmas," while retaining the music's presence—as thick as snowfall on a dark, winter night. For another view of Linde's music, check out his 2019 release Underwater Ghost, with pianist Erika Dohi (of RighteousGIRLS), guitarist Anthonry Pirog, and bassist Nathan Kawaller.
---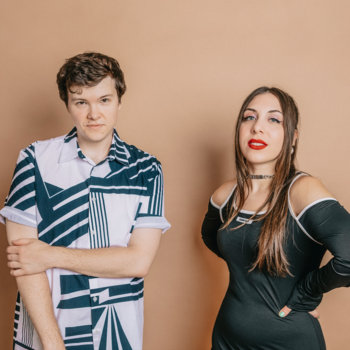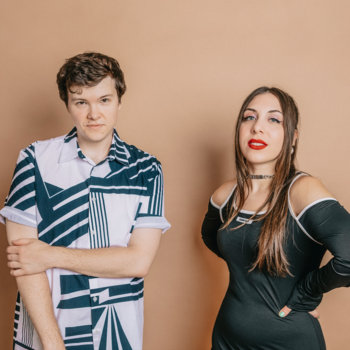 Merch for this release:
Compact Disc (CD)
There's an intimacy to this that feels like spending an evening with friends—spread out across the living room, enjoying conversation and laughter. Vocal duo Martina DaSilva and Dan Chmielinski, who also plays the bass, fill their debut album with that feeling. They pick a wide assortment of tunes: some old and new traditional works, some that strike at the heart of seasons past, and some that took on the feeling of the holidays through time and popular culture. A strong cast of saxophonist Lucas Pino, vibraphonist Joel Ross, guitarist Gabe Schnider and bassist Ben Wolfe contribute to this delightful recording.
---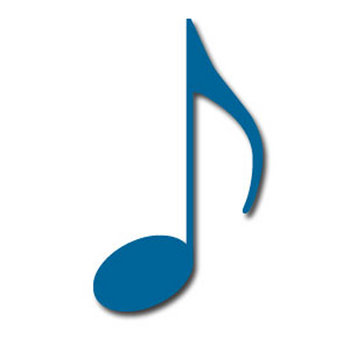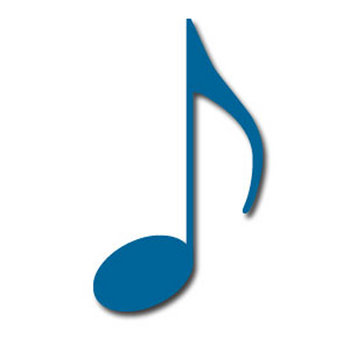 Merch for this release: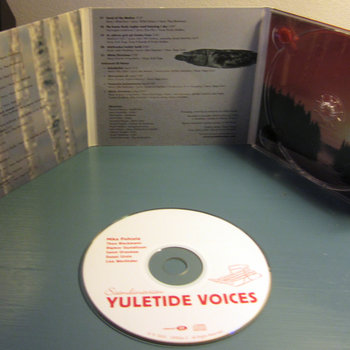 There is an appealingly solemn tone running through these renditions of Nordic hymns, traditional Scandinavian carols, and modern Swedish tunes. Listening to this album from vocalist Johanna Grüssner, pianist Stefan Jansson Kvartett, saxophonist Peter Nordwall, bassist Johnny Åman and drummer Jonas Backman, it's impossible not to imagine the snow-covered hillsides and looming mountain peaks of Nordic country. Not fluent in Swedish? No problem. Grüssner and company create an ambiance that makes the meaning as clear as the stars on a winter night.