LISTS
A Guide To The World's Largest Goth Festival
By Amy Benfer · August 02, 2017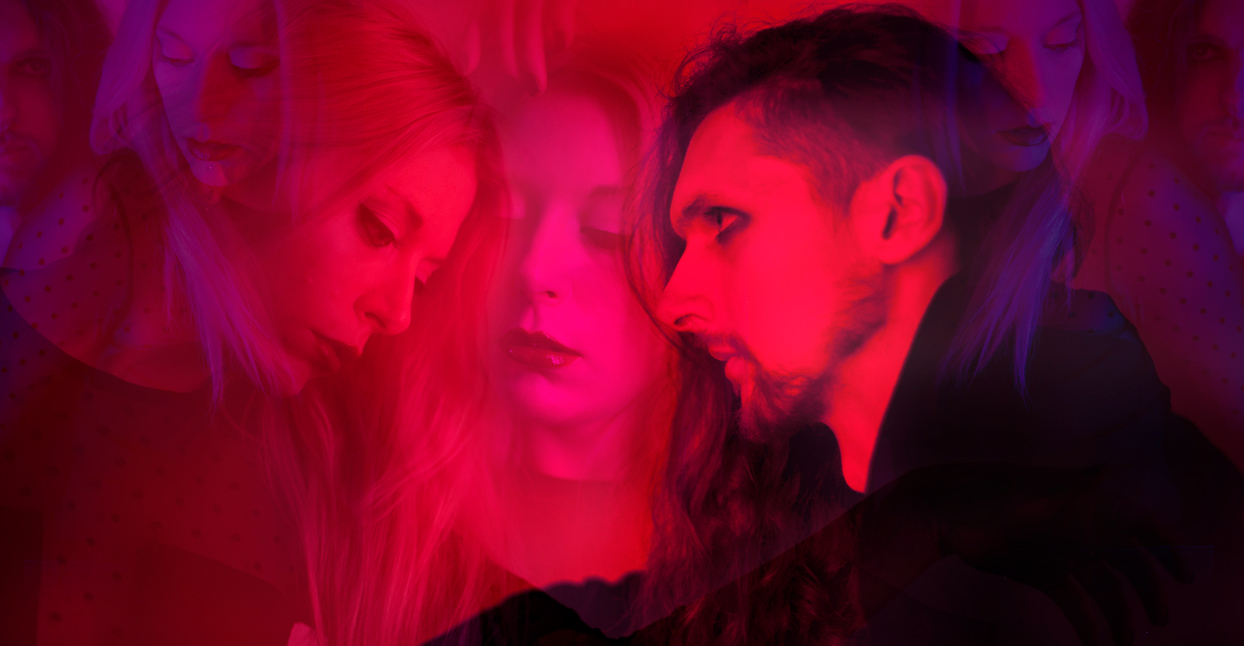 I am in Stasi Museum Berlin on the last day of the world's largest goth festival when a thunderstorm hits. A flock of goths flee under a set of identical black-peaked parasols (rainproof, apparently). The rest of us are trapped here, on the first floor of the Runde Ecke, a nondescript office building in Leipzig, Germany, the former headquarters of the Ministry for State Security, once home to the East German secret police known as the Stasi. A man in a beige uniform ushers us in from the storm, "Kommen Sie, bitte."
A teen girl in spiderweb tights rushes in, brushing back the lace covering her pin-straight black hair. A middle-aged couple with matching teardrop tattoos under their eyes drift over from the "Banality of Evil" exhibit. Inside, a set of round tables are spread with decades' worth of neatly-bound typewritten pages detailing the comings-and-goings of teenagers under official state surveillance by the East German government. Gruftis punks and other negativ-dekadent jungen ("negative-decadent youth") are the subject of the exhibit, a category which easily describes three-quarters of the crowd (minus, in many cases, the youth).
I turn back the plastic notebook cover on one such report and read, "Frage: Was besagt der Glauben des Gruftis?" ("Question: What do Goths believe in?")
Death, apparently, according to the former East German state. The canny Stasi agent could spot the gruftis in his midst by seeking out the jungen wearing schwartzer Kleidung (black clothing), kirchlicher Symboles als Halskette oder Ohrringen sowie an der Kleidung (church symbols on necklaces, earrings, or clothing), and die Friseur ist stränig und wild (strange and wild hair). Also, it seems dozens of teens were put under state surveillance for expressing affection for The Cure.
On one wall is a covert surveillance group photo of negativ-dekadent jungen outside a Depeche Mode concert held on August 23, 1989, along with a list of Fan Klubs surveilled ("New Life," Dresden; "Extended Mode," Leipzig; "Forever," Berlin; "Grabbing Hands," Jena; "Great Fans," St. Michel). A 15-year-old girl attracted attention due to her presence in the goth scene: "Her report of the intended founding of a sect, an evocation of spirits, and 'supping with the Devil"—Bundes mit Satan—"in the Walpurgin Night was apparently of interest to the Stasi." Two teens sent a letter to RIAS (Radio in American Sector) requesting "extreme goth" music. The Stasi was tipped off to its possible subversive content by its "striking" envelope—pink, printed with a pair of mauve lipstick kisses.
House searches could be conducted without a warrant (often when the occupants were not at home); agents would then return and banned articles were "found." Photos of  "bizarre decorative articles" in apartments of punks and gruftis included a hangman's noose, cut-off monster hands mounted on a wall, the West German music magazine Bravo, and David Bowie posters.
The first meet-up for East German goths was held in 1987 in Potsdam, but the crowd was sparse, as the event itself was still illegal. In 1989, at this very building, the Runde Ecke, was seized by protesters shouting "Wir sind Das Volk!" ("We are the people!") and turned into a museum. The first official Wave-Gotik-Treffen after German reunification was held in 1992. And in the 26 years since, the gruftis have been embraced as the source of one of the greatest, and most visible, tourist events held in Leipzig, a medium-size city in Saxony, about 90 minutes outside of Berlin.
On the first day of the 2017 festival, the local paper predicted that this year's festival would bring €12M in tourism to the city. The city sets up an official tram, "The Black Line," dedicated entirely to shuttling trains full of goths from one venue to the next. Museums city-wide host goth-themed exhibits. The morning the festival opened, we happened to be interviewed by representatives from the mayor's office, who were doing a video on welcoming foreigners to Leipzig (where I have lived since April). The rosy-cheeked, curly white-haired German woman, perhaps in her mid-60s, beamed when we told her of our weekend plans. "Be sure to see the Victorian picnic!" she said. The translator added, "Yes! And wear something in your hair! Flowers!"
One needs a more elaborate preparation than a simple daisy chain to fit in at the Victorian picnic. As a former high school goth turned casual adult goth, I expected to fit right in. But in this crowd, knowing all the words to Sisters of Mercy's Floodland blaring out of the currywurst stand/biergarten was nowhere near enough. The entire city was taken over by steampunks, Victorians in corsets and top hats, renaissance goths, BDSM goths, goths in rubber horsehead masks and full-sets of medieval armor.
On the Black Line tram headed out to the Agra fair grounds, a woman wearing a corset cradled an infant in a skull-printed onesie. While a music festival is usually not an ideal place for infants, that's not the case at Wave-Gotik-Treffen. There is an on-site gotik kita (day care) for children, a convention center of goth fashion, and onsite campground (a Batman costume was drying over the chainlink fence from the previous night's thundershower). An Absinthe und Frühstuck (absinthe breakfast) begins daily at 9am, and a four-day Pagan Village offers medieval food and handicrafts. On Sunday, cemeteries, mourning halls, and crematoriums throughout the city are open to visitors.
Nearly four decades after the Damned, Siouxsie, Joy Division, and the Cure initiated goth's earliest wave, new bands are still riffing, revising, and innovating the canon (Jon Stickley was among the first to use the term "gothic rock"—reviewing the Doors in 1967). Over four days, more than 250 bands played, representing dark music from every decade. Smaller, newer bands crammed into venues throughout the city while massive crowds turned out to hear pioneers of the genre: Skinny Puppy, Breath of Life, and the U.K.-based half of Gene Loves Jezebel (the original band was fronted by twin brothers, Michael and Jay Aston; they each continued recording under the name Gene Loves Jezebel; lawsuits ensued).
"I'm calling in sick tomorrow!" shouted a guy from Amsterdam, there to see his first live Mission show, right before the band launched into an epic version of "Deliverance."
Wave-Gotik-Treffen 2017: A Guide
More than 250 bands played this year's Wave-Gotik-Treffen. Here is a mini-tour of some of the best darkwave, coldwave, noir pop, EKM, EBM, industrial, black metal, Viking metal, and other related genres on Bandcamp.
The Classics
Merch for this release:
Compact Disc (CD)
Goth rock scholars and completists, start here: The Dark Box presents 31 years of goth, industrial, new wave, and every permutation in a four-CD box set. The 69 Eyes, Gene Loves Jezebel, and the Mission all appeared at this year's festival.
An institution of Belgian darkwave since 1985, featuring the distinctive vocals of Isabelle Dekeyser, Breath of Life released their tenth album on Bandcamp, Under the Falling Stars, in May 2017. Live in Praha '92, recorded in Prague, captures the dark post-punk energy of their earliest work, while Taste of Sorrow, released in 1994, includes their hit "Nasty Cloud."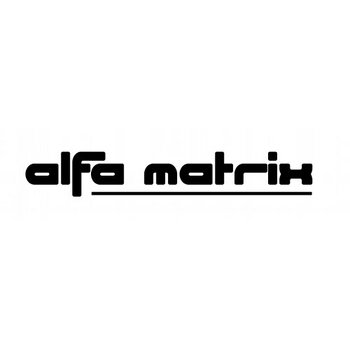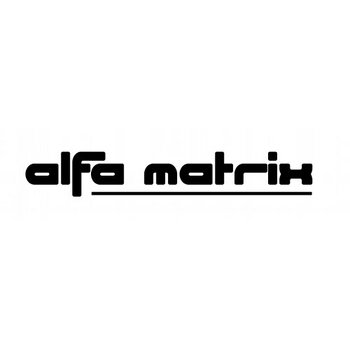 Three decades ago, the Swedish synth punk duo of Henrik Björkk and Leif Holm pioneered EKM (Elektronisk Kroppsmusik), a minimalist, industrial, Scandinavian companion to EBM. The Dirt, released on the Alfa Matrix label in 2013, is a true throwback to the band's origins: 27 tracks, many written between 1988-90, some revised and re-recorded, others lifted straight from live shows and old tapes.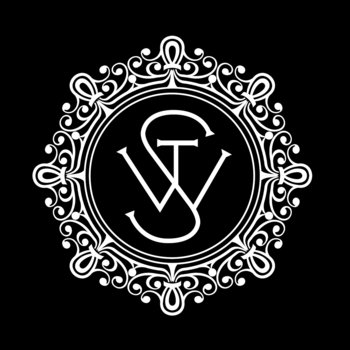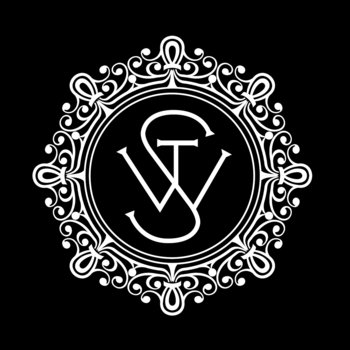 Named after a Lovecraft story and inspired by the Cure's 1982 album Pornography, Whispers in the Shadow was formed in Vienna in 1996. Two decades, and more than 15 albums later, they are still a prolific staple of post-punk goth. Their most recent record, Beyond the Cycles of Time, concludes a four-album-cycle based on the stages of alchemy that began with Into the Arms Chaos (2008). Also check out their cover of Leonard Cohen's "First We Take Manhattan" on the Lightbringer EP.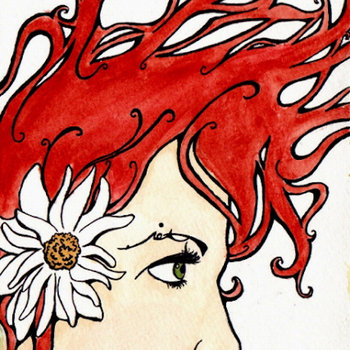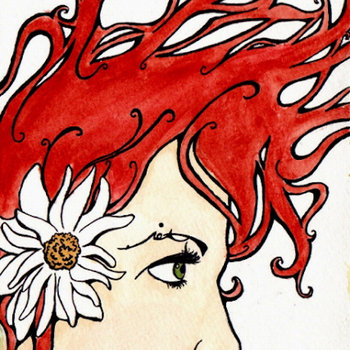 American Amanda Palmer, best known as one-half of the punk cabaret duo Dresden Dolls, and British Edward Ka-Spel, of The Legendary Pink Dots, both have had their share of side projects. This collection of sinister, baroque lullabies was years, perhaps decades, in the making. Did it begin when the Dots crashed at then-19-year-old Palmer's parents' house? Maybe in 2013 when they first started recording? The saga is on Palmer's website. Both artists also have a substantial amount of their catalogue on Bandcamp.
Newcomers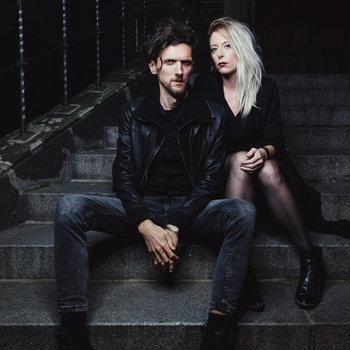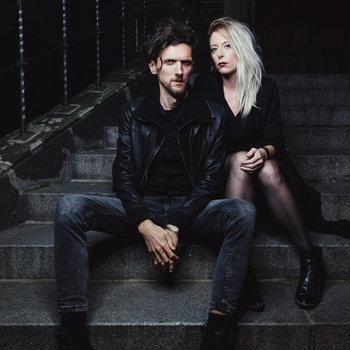 Ethereal, coldwave dream-pop from French duo Franck Pelliccioli and Ophélie Lecomte recall classic 4AD bands from the '80s and '90s; Lecomte's haunting vocals have the drifting, inscrutable charm of Elizabeth Fraser of the Cocteau Twins. The pair titled their first EP Stupid Bitch Reject.
Founded in 2008 in Budapest, the duo of Emese Arvai-Illes and Árvai Krisztián (earlier records included Sophie Tarr) create orchestral pop noir with mostly Hungarian lyrics. Single "Fekete" opens with viola, then moves into electronic pop. The Covers (2015), includes the usual suspects (Depeche Mode, Talk Talk) as well as a gothic cover of Britney Spears's "Hit Me Baby One More Time."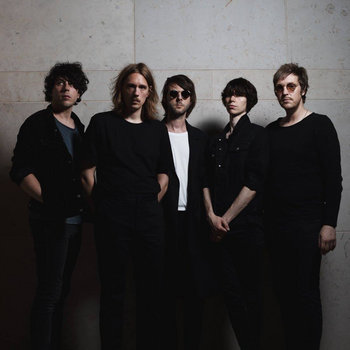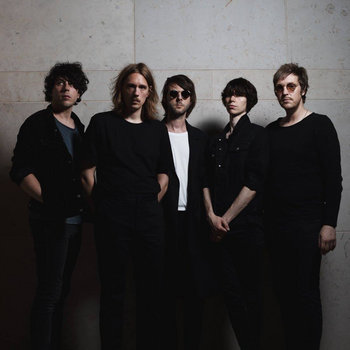 Merch for this release:
Cassette, Bag
Although this relatively young band released their debut self-titled EP last year, their music, part of the post-punk revival sweeping Germany and Sweden, recalls the darkwave bands of the late '70s and and early '80s. The lovely, somber "Acceleration" sounds like something off the Cure's Seventeen Seconds, while the supremely catchy single "Still There" combines echoey vocals and propulsive drum and bass.
Merch for this release:
Compact Disc (CD)
Named after the painter Gustav Klimt and the date of his death, this band was formed in 1999 by brothers Marco and Paolo Soellner. Influenced by classic post-punk goth bands, their nine albums available on Bandcamp, released between 2005 and 2017, morph between post-rock, darkwave, and guitar-based indie rock.
Merch for this release:
Compact Disc (CD), 2 x Vinyl LP, T-Shirt/Apparel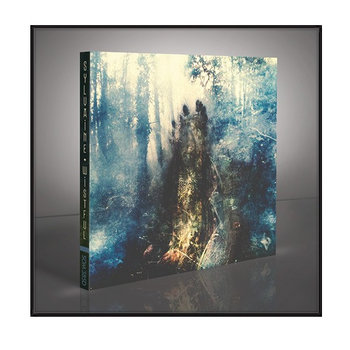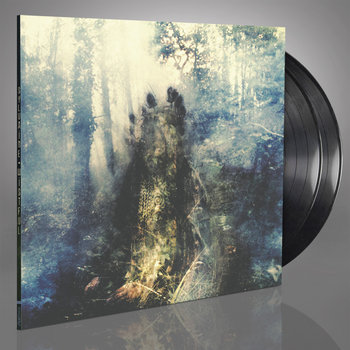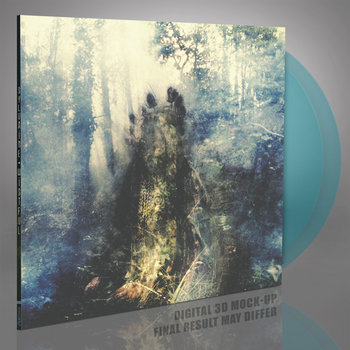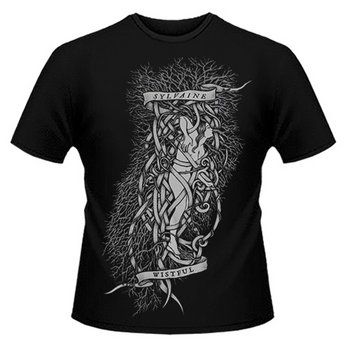 This is icy, Norwegian pop from vocalist and multi-instrumentalist Sylvaine, who records and produces her own music. Atmospheric soundscapes alternate with tinges of Norwegian black metal.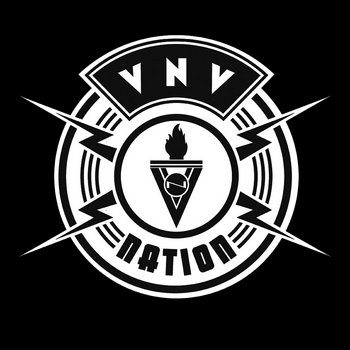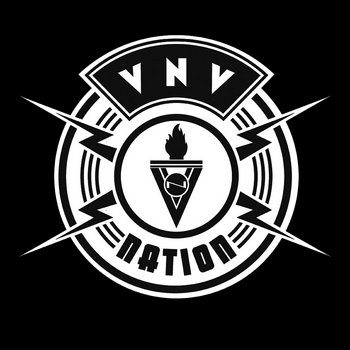 The Irish/English duo, now based in Hamburg, Germany, sets Ronan Harris's rich, emotive vocals against Mark Jackson's live drums and electronic music to create ballads one can dance to. Since 1995, their catalogue has spanned industrial, EBM, and electronica. In 2012, at the Gothic Meets Klassik festival in Leipzig, they were backed by a full symphony orchestra. Their most recent album, Resonance, continues the experiment—songs from their earlier catalogue, backed by the Babelsberg Film Orchestra, are reimagined as suitably cinematic symphonies.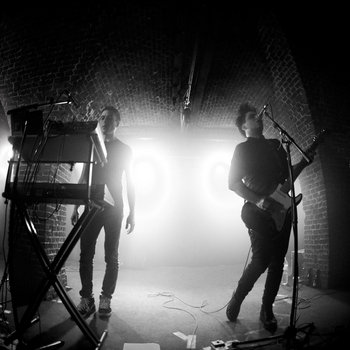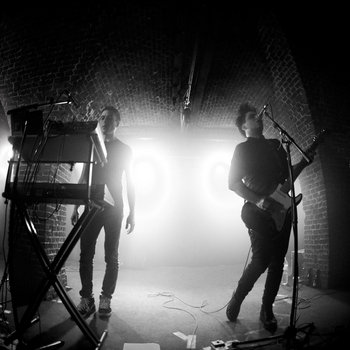 Merch for this release:
Vinyl LP, Compact Disc (CD), Cassette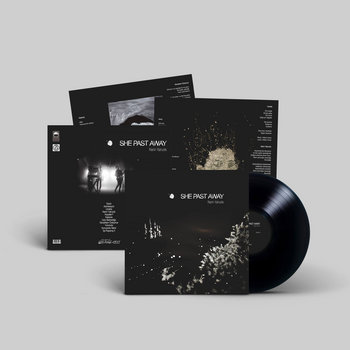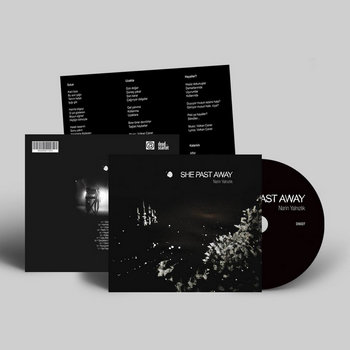 She Past Away feels like a throwback to the melodic side of classic '80s darkwave. Volkan Caner's deep, echoey vocals recall Robert Smith, with mostly Turkish lyrics.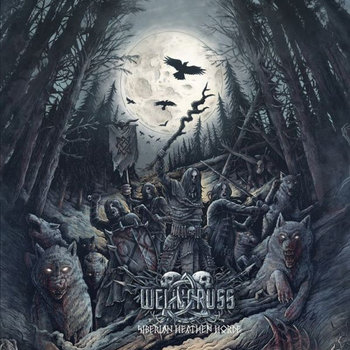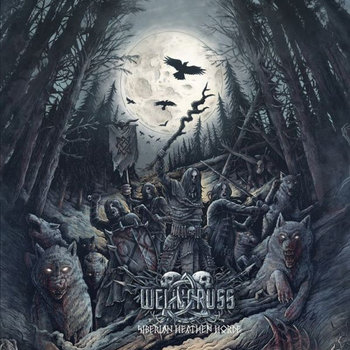 Merch for this release:
Compact Disc (CD)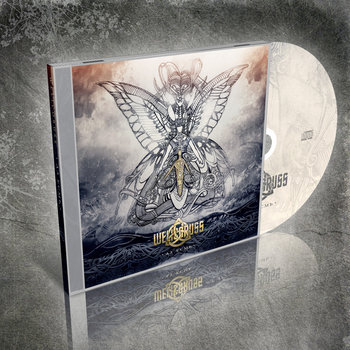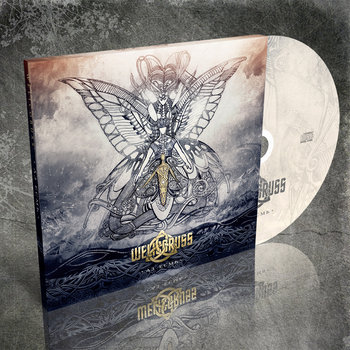 Welicoruss dubs itself "the most famous symphonic/pagan/black metal band" in Russia (they relocated to Prague in 2014). That's about right. Inspired by Russian and Scandinavian folklore, their four albums—2005 to 2015—have all the drama and heavy, layered soundscapes of classic black metal.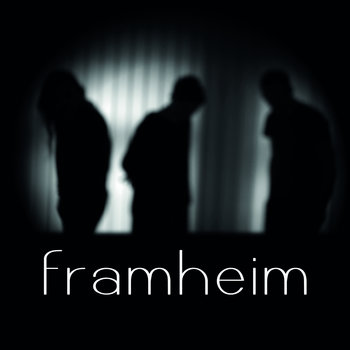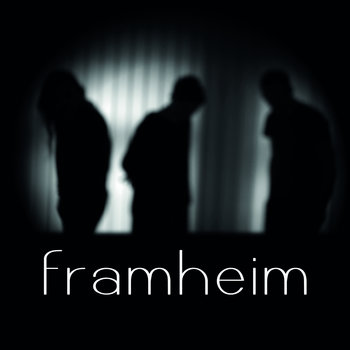 Tense, minimalistic electro-synth wave presents the perfect backdrop for lead singer Dorain's dramatic vocals. Their new EP, Port, was released in June.
The Wave-Gotik-Treffen 2018 will be held from May 18, 2018 through May 21, 2018 in Leipzig, Germany. Tickets are available on their website.
—Amy Benfer