LISTS
The Mysterious Music on the Compilation "Gespensterland" Captures an Eerie Sound That Evades Definition
By Louis Pattison · November 20, 2023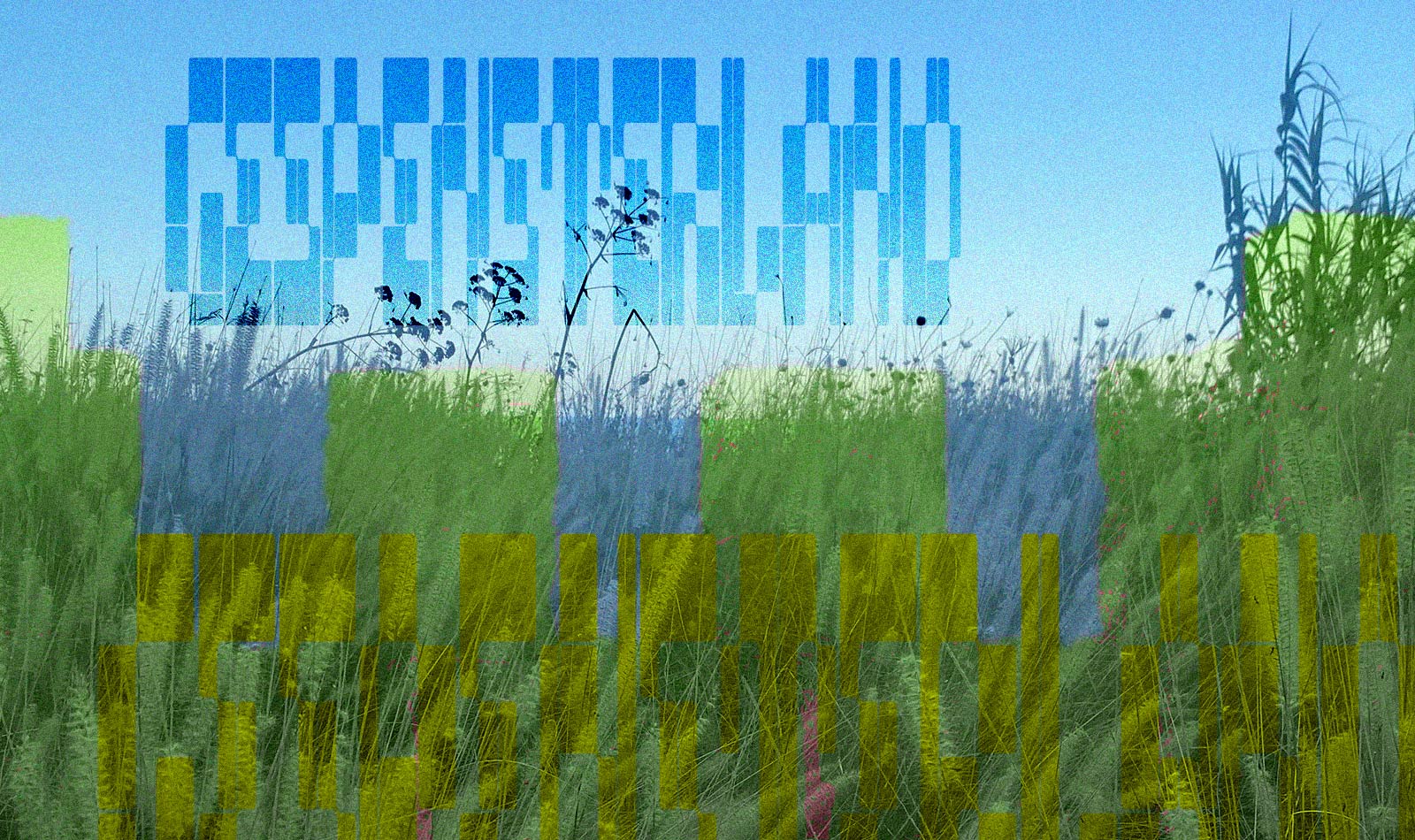 Over the course of the last few decades, a new sound has taken root in Germany—one that exists largely in the shadows, outside the gaze of the media and the public at large, appreciated only by a select few.
It wouldn't feel quite right to call this music the product of a "scene," exactly. In reality, it's just the output of just a handful of like-minded conspirators, working together in various configurations, largely in private, far outside of familiar cultural centers. The sound they make blends the contemporary and the traditional, stitching-together archaic instrumentation and modern electronic production techniques, all wrapped up in the influence of folk songs and nursery rhymes, fantasy, and myth.
.
00:10 / 00:58
Its makers—who release their surreal and dreamlike music under names like Brannten Schnüre, Kirschstein, and Freundliche Kreisel—sing in their native German about strange and eerie things: hauntings and silences and absences. This sense of mystery is further cultivated by the fact that the people who make this music prefer not to speak publicly about it, refusing conventional press interviews. Perhaps they fear that added context will weaken the unusual energies that move through their music. Ghosts, after all, can't thrive under the cold light of scrutiny.
This music has found its way into the world through a string of international labels, including Belgium's Aguirre Records, Sweden's I Dischi Del Barone, Peru's Buh Records and England's World Of Echo. But the best place to get an introduction to this sound is through Gespensterland, a 15-track compilation released this year by the Hamburg-based record shop and label Bureau B.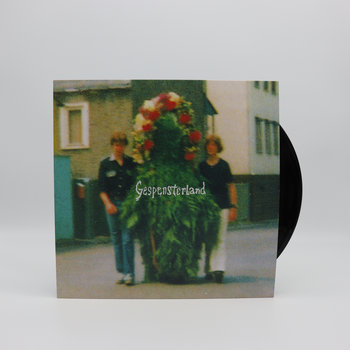 .
00:10 / 00:58
Merch for this release:
Vinyl LP, Compact Disc (CD)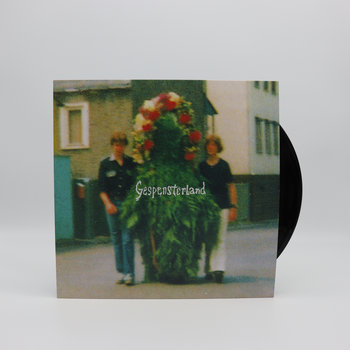 "I have been following the music of Brannten Schnüre, Baldruin, Kirschstein, Freundliche Kreisel, and Balint Brösel with great interest for many years now," says Bureau B's Daniel Jahn, "and have always been impressed by the language of expression that all these artists have found in their own way."
Gespensterland came together after Jahn met Brannten Schnüre's Christian Schoppik in Leipzig in October 2022. Schoppik had the idea for a compilation that would collect unreleased tracks by several groups with a shared aesthetic affinity. In addition to the music he made with his collaborator Katie Rich as Brannten Schnüre, the pair also collaborated with another musician from the Lower Franconia region of Germany—Johannes Schebler of Baldruin—to create music as Freundliche Kreisel. There was also music from more distant compatriots: Two little-heard, now disbanded groups from Germany's westerly Ruhr region, Balint Brösel and Kirschstein.
Jahn was enthusiastic about the concept for Gespensterland and offered to release it through Bureau B. "Just a few weeks later I received the first few songs, and everything came together quickly," he explains. The album's distinctive cover reproduces a photo that Schoppik found in a book. What it pictures isn't entirely clear, but the blurry image seems to capture a scene from some pagan festival: a flower-wreathed Green Man transplanted onto the streets of suburban West Germany.
Dig deeper into the back catalog of the groups featured on Gespensterland and you find further evidence of a shared mindset. This is meticulous, occasionally mischievous music, dotted with distinctly German cultural reference points. Schoppik's self-titled debut solo album under the name Läuten der Seele, released in 2002, took samples of Heimatfilme—a post-war genre of German cinema consisting of sentimental morality tales—and gently twisted them into something distinctly unheimlich. There are scattered references to the supernatural and occult. Writing of the experimental sound manipulations he performs as Baldruin, Schebler invokes the psychokinetic activity of the poltergeist, a German term that translates as "noisy spirit." And there are echoes of German Romanticism, a cultural movement that lionized nature and spirituality. Brannten Schnüre's eerily graceful 2014 album Aprilnacht paid tribute to figures like the poet Friedrich Hölderlin and Friedrich Alfred Schmid Noerr, a member of the anti-Nazi German resistance whose mystical writings drew from a deep well of Germanic fairy tales and popular myth.
.
00:10 / 00:58
Doubtless a deep understanding of German culture leads to a more nuanced understanding of this music. But Jahn argues that even for native speakers, this music dangles a little out of reach. "It seems to me absolutely not necessary to understand the language—there always remains something vague and intangible," he says. "For me, the language works as a kind of onomatopoeia, in which the sound of the words and the color of the voices alone is enough to convey a certain mood."
With that fleeting context out the way, let us now more closely examine some of the recorded documents of this sound. But tread carefully—not everything here is as it seems, and surprises lay around every corner.
---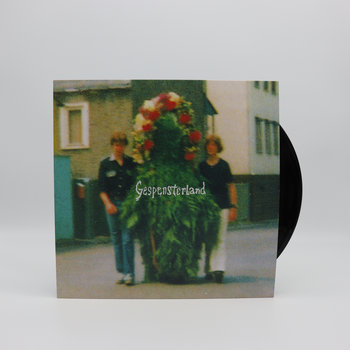 .
00:10 / 00:58
Merch for this release:
Vinyl LP, Compact Disc (CD)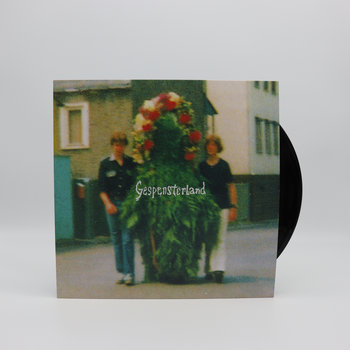 From the hallucinatory sound design of Baldruin's "Reich der Illusionen" to the melancholy minimal wave of Balint Brösel and Brannten Schnüre's "Disco," the contents of Gespensterland weave a distinctive, seductive spell.
The compliation's title translates as "ghost land," and certainly there's a haunting quality that runs through this music. But for all its supernatural invocations, these songs often feel like metaphors for more earthly concerns: of loneliness, isolation, and the things that separate us. Take "Gespensterland," the Freundliche Kreisel track that lends the compilation its name. Sung by Katie Rich to the melody of the old English folk song "Scarborough Fair," its lyrics are a vision of romantic alienation: "Schau dich um, und sag was du siehst/ Eine Welt, gleichgültig und leer" (Look around and say what you see/ A world indifferent and empty).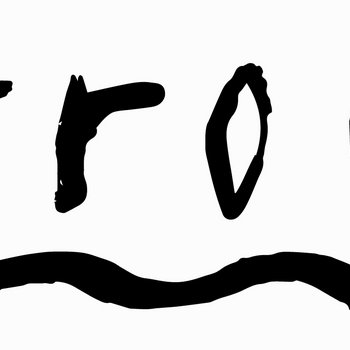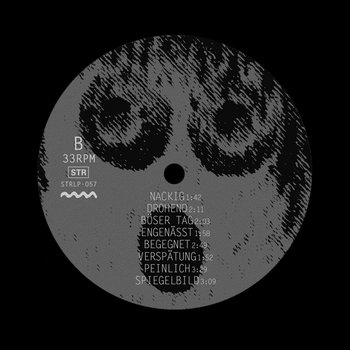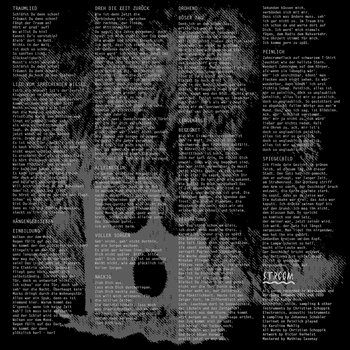 .
00:10 / 00:58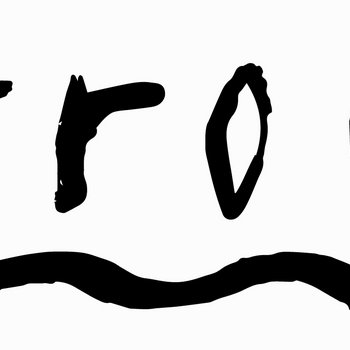 Merch for this release:
Vinyl LP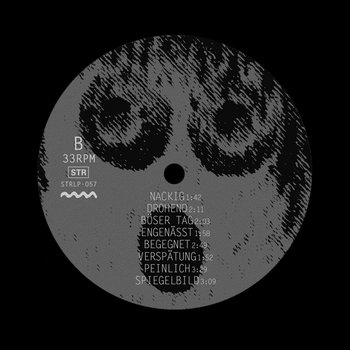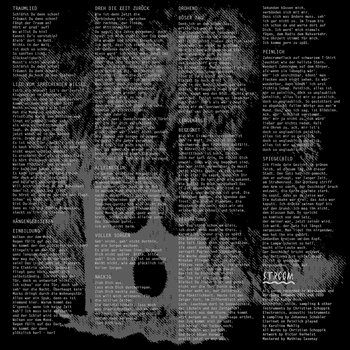 After Gespensterland, perhaps the defining document of this microscene to date is the debut—and, to date, only—album by Freundliche Kreisel (roughly translated, "Friendly Spinning Tops"). Released on the Belgian label Stroom in 2022, this collaboration between Christian Schoppik, Katie Rich, and Johannes Schebler contains traces of its makers' other music, like the folkish tendencies of Brannten Schnüre and the electroacoustic trickery of Baldruin. But where such collaborations can sometimes lack focus, Freundliche Kreisel is somehow more than the sum of its parts: 15 neatly packaged songs that combine music box prettiness, sampledelic production techniques and a sense of surreal play. The highlights are many, but look to "Lied vom sprechenden Wiesel," a naïve folk fantasia reminiscent of Broadcast and The Focus Group's brilliant 2009 collaboration Broadcast and the Focus Group Investigate Witch Cults of the Radio Age; and "Böser Tag," a sort of through-the-looking-glass take on the wintry gloom of Nico's Desertshore.
.
00:10 / 00:58
First emerging from Würzburg in rural Bavaria in the early '10s, Brannten Schnüre have built up a formidable discography while retaining a sense of mystique. Getr​ä​umt Hab Ich Vom Martinszug, first released on cassette on Feathered Coyote in 2016 and reissued on Aguirre last year, captures them at their most ethereal and diffuse. Inspired by the Saint Martin's Parade, a European tradition that marks the passage of autumn to winter, it finds Katie Rich's sing-song vocal set against a backdrop of wheezing, woozy organ and eerie sound samples that loop, as if forgotten or abandoned. Its blend of wide-eyed innocence and shadowy menace that brings to mind another uniquely German reference point: those surprisingly brutal folk tales collected by the 19th century folklorists The Brothers Grimm.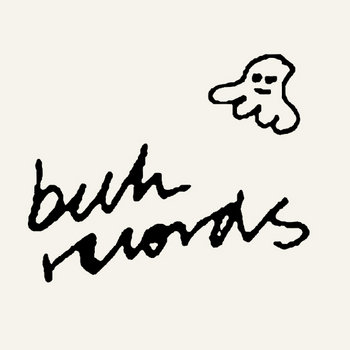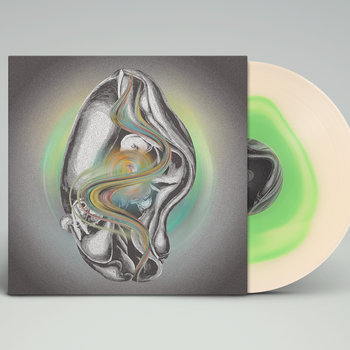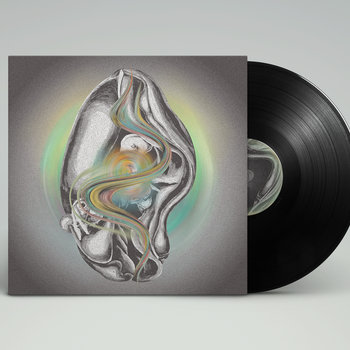 .
00:10 / 00:58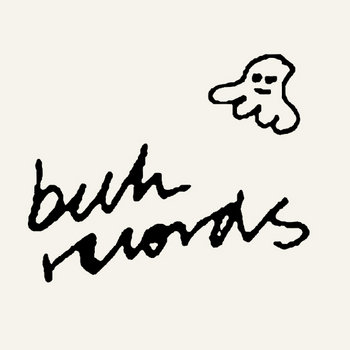 Merch for this release:
Vinyl LP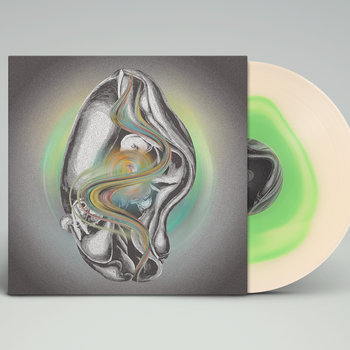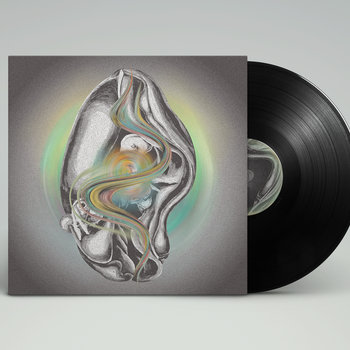 That Johannes Schebler grew up next to a church in a village in rural Bavaria makes a certain sense when you listen to the music that he makes under the name Baldruin. This isn't by any stretch of the imagination religious music, but Relikte aus der Zukunft (Relics From The Future) is certainly infused with a numinous and otherworldly spirit. Hear how "Wurzeltrank" and "Köder" drift between slithery sound design, sombre ritual music, and sudden bursts of baroque instrumentation that pick out bright melodies and just as quickly, fade like a dream.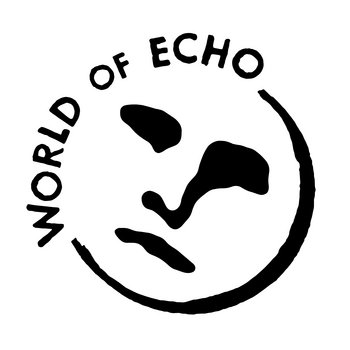 .
00:10 / 00:58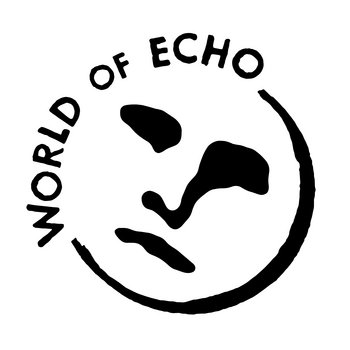 Merch for this release:
Vinyl LP
Christian Schoppik's third album under the name L​ä​uten der Seele in just two years, Ertrunken Im Seichtesten Gew​ä​sser draws inspiration from a hidden canyon in the vineyards of Lower Franconia in Bavaria's rural south. Winding together field recordings and live instrumentation into two extended sides of shimmering sound collage, in moments it sounds idyllic—see the sentimental strings and choral swells that bloom throughout "Molch, Pfütze, Schilf & Stein." But as the album's title—which translates as Drowned In The Shallowest Stretch of Water—might indicate, an occasional sense of darkness intrudes.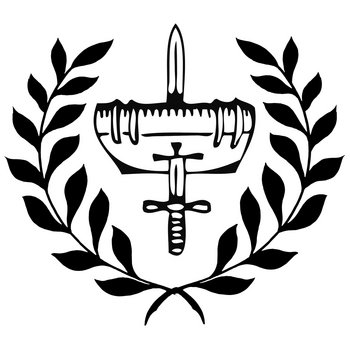 .
00:10 / 00:58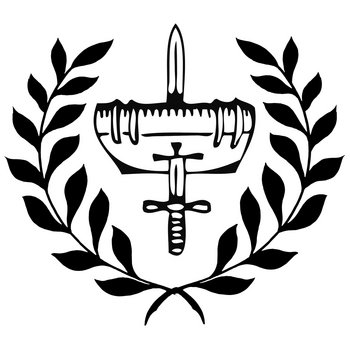 A now-defunct collective with roots in the city of Essen in Germany's Ruhr region, Kirschstein will forever remain something of a mystery. A few of their tracks appear on Gespensterland, but beyond that, their sole official release is this collection of archival tracks released in 2020 by the Wisconsin-based label Brave Mysteries. Identifying a core sound here is a fruitless task: Within you'll hear Neue Deutsche Welle pop, krautrock jamming, eerie cabaret and accordion folk, all stitched together in a way that recalls another German free music landmark, Faust's The Faust Tapes. One thing that is consistent is a certain gloomy lugubriousness; the sort that can come from deep depression, or the imbibing of too much dark beer.