LISTS
Fred Rzewski's Classical Call To Arms
By George Grella · July 29, 2021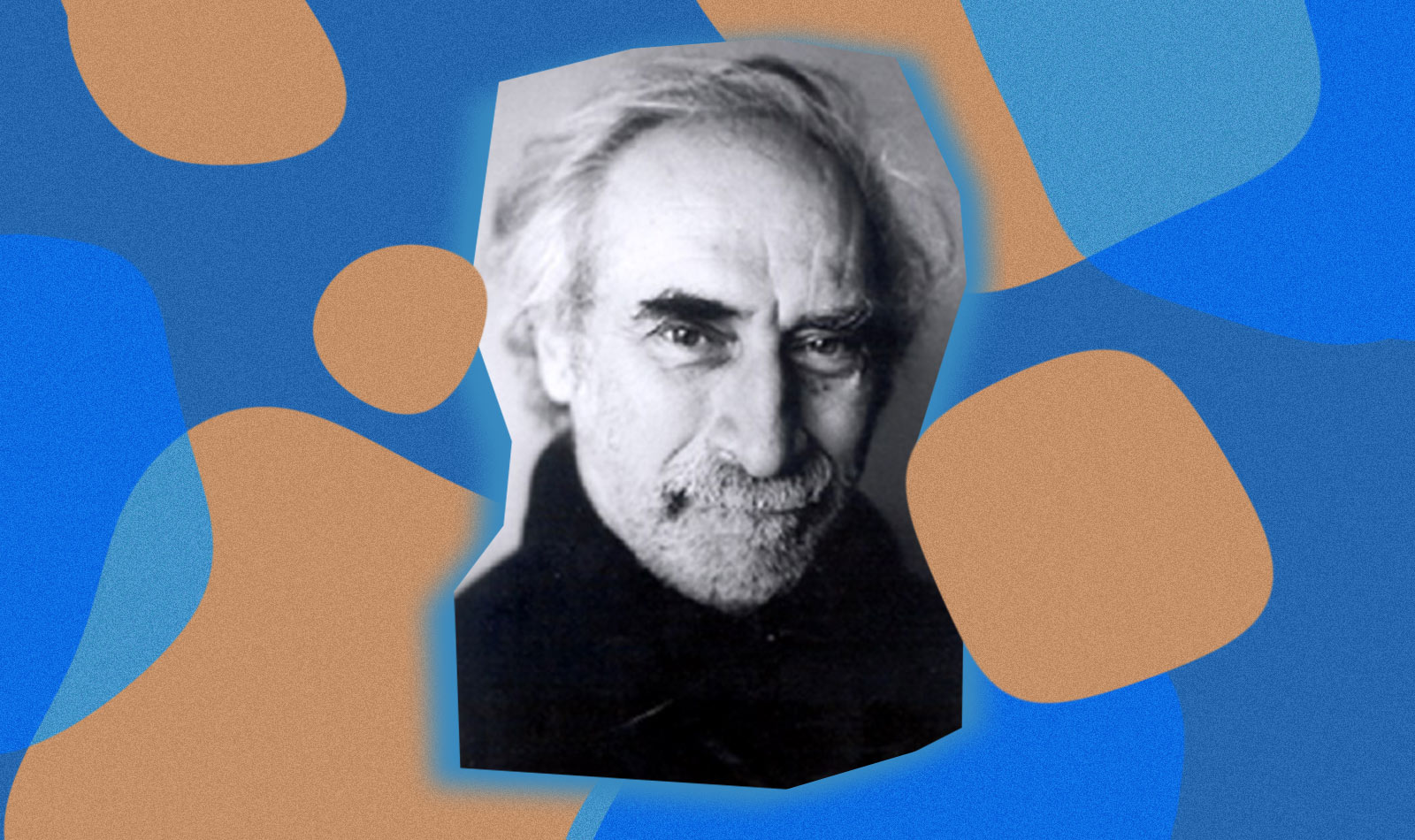 Fred Rzewski, who passed away on June 26th of this year, was not only one of the great composers in modern classical music but one of the greatest political artists in American culture. As Rzewski himself pointed out, those two things normally didn't go together. In 1997, he told K. Robert Schwarz of the New York Times, "People keep harping on this political motif, and I've never understood why they think it's so important. If it were pop music, it would be considered natural. But an American classical composer is supposed to be right-wing or an academic or just removed from reality."
Rzewski was never removed from reality. Far from it—being political was as important for him as for any protest singer. It's just that instead of a guitar, Rzewski used a piano, pen, manuscript paper, and the formal compositional means of the Western art music tradition. His most famous and frequently recorded work, The People United Will Never Be Defeated!, was designed to, as he told the Times, reach a classical music-listening audience on a subject—Pinochet's military coup in Chile—they might know nothing about "by using a language they would not find alienating."
That was Rzewski's method and what made him a great composer. His compositional style was direct and based in tonality—he could be dissonant and abstract, but that was a contrast he settled with a musical and emotional resolution—and he always had something to say that was both very real and very powerful, even intense. And what he always said at the start, musically, was "Pay attention to this!"
Rzewski was something of a Marxist, but there is no doctrinaire political statement in anything he did. He didn't use music to tell listeners what they should do, he used music to open up their ears and show them that the state of the world needed urgent attention. His pieces were windows into real life events, from Chile to the Attica Prison uprising, or more generally into racial oppression, economic exploitation, and homophobia. He didn't make abstract representations or strive to elicit an emotional reaction to gain the sympathies of the listener. He used concrete materials—the Chilean folk tune of The People United, a chain-gang song, letters that Weatherman Sam Melville wrote from Attica—to reveal the thing itself and let the listener decide what they thought. Though, of course, he had plenty of his own white-hot outrage to deliver.
Rzewski's music is the epitome of what political art can achieve, because the political ideas are clear and the art itself, the sheer shaping of the notes and rhythms into music that is fantastic to the ear and hits the body and soul with real force, the thing every musician strives for, is at the highest level. He was a virtuosic pianist whose work is an irresistible challenge to great pianists, and his writing dug deep into the virtues of classical form and structure. In a contemporary era when the word "populism" is used so often and is so rarely understood, Rzewski's work is an example of an artist showing how the lives of the least fortunate are as important as the abstract pantheons of high culture.
Merch for this release:
Vinyl LP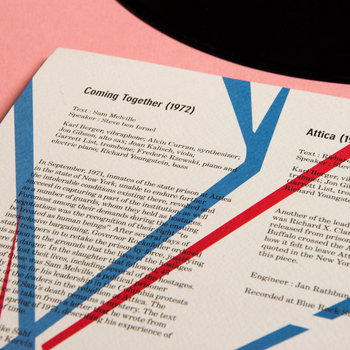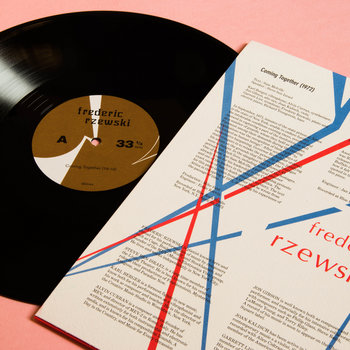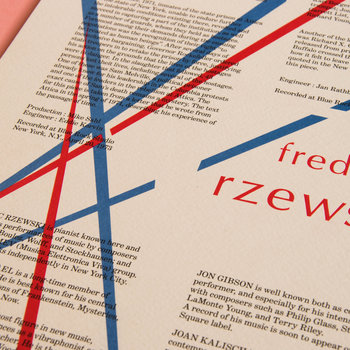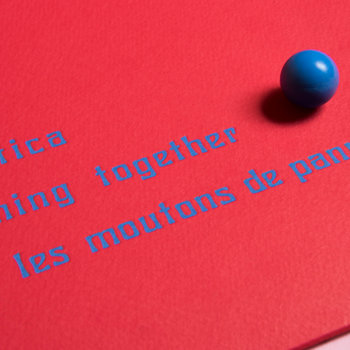 Originally released on the Opus One label in 1974, this reissue on Black Sweat collects two of Rzewski's most important works of political music: Coming Together and Attica, along with the propulsive and exhilarating minimalism of Les Moutons de Panurge. As a way to hear the best of Rzewski's work, this selection can't be topped; but the real draw is that Rzewski himself is playing in the ensemble, along with new music legends like Alvin Curran, Garrett List, Jon Gibson, and Karl Berger. Coming Together and Attica outline, in music, the build-up to and aftermath of the Attica uprising, without trying to illustrate it à la some kind of avant-garde 1812 Overture. With Steven Ben Israel of the Living Theater delivering a text portion based around Sam Melville's letters with both intensity and humanity, the perpetual riff of the music and words in Coming Together stabs out a call to revolutionary action, while Attica unfolds as a heartbreaking testament to how state and political brutality leaves scars that never heal. The single line of Attica came from Richard X Clark—when asked by a reporter about how things were now that Attica was behind him, Clark replied: "Attica is in front of me."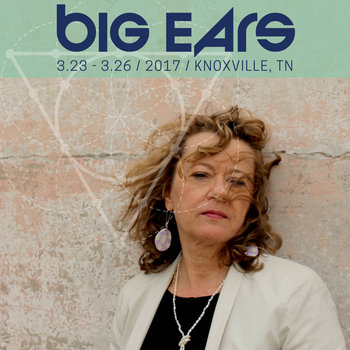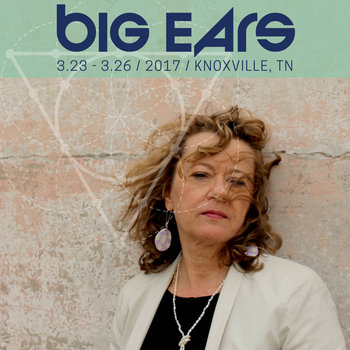 Merch for this release:
Compact Disc (CD)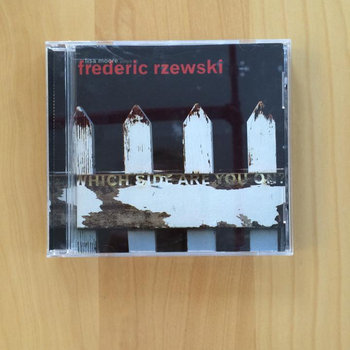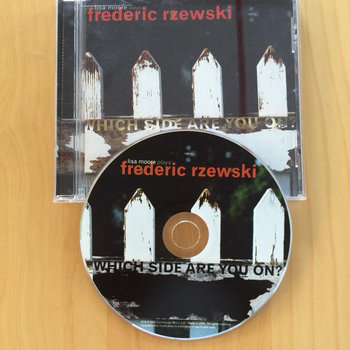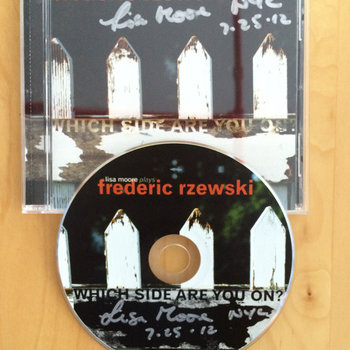 Rzewski was a pioneer in a very specific and unusual niche: music for a speaking pianist. That is, a pianist who plays a score while also talking, singing, whistling, gasping, and making other body sounds as part of the performance. De Profundis uses text from Oscar Wilde's letter to Lord Alfred Douglas, written from Reading Gaol where Wilde was imprisoned for the crime of his homosexuality. This is a feat to perform, but Rzewski's purpose is not technical: it's expressive. The piece is a gripping monodrama that mixes outrage, pride, anger, anguish, despair, and determination; and, like a good opera, the music is as much a character as the speaker. The music is beautiful, sarcastic, gripping, and Lisa Moore's performance is superb. The other piece on the album is North American Ballads, as fine a piece of music about America as exists. Rzewski took folk songs from the labor movement, such as "Which Side Are You On?" and "Down By The Riverside," as source material for variations that explore counterpoint, romantic expression, and improvisational language. As always with Rzewski, the music is immediate and heart-grabbing. It's about the sound and meaning, not the method.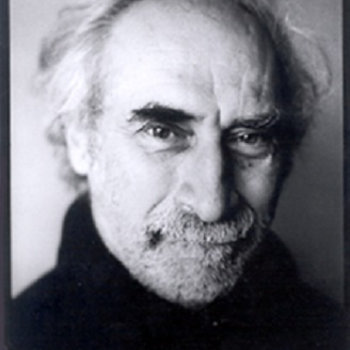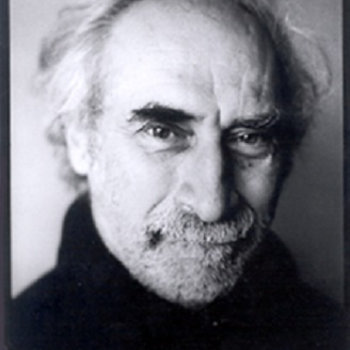 The People United Will Never Be Defeated! is generally regarded as Rzewski's masterpiece. That may be a matter of its fame and accessibility, as well as the fact that some of the leading pianists of the late 20th/early 21st centuries have recorded it. But it is also because it is a great work that stands with the likes of Beethoven's Diabelli Variations and Bach's Goldberg Variations. In fact, when pianist Ursula Oppens commissioned the piece from Rzewski, she asked for something that she could play along with the Diabelli Variations. The piece begins with the straight theme of "¡El pueblo unido jamás será vencido!," then runs through 36 variations that follow a deep emotional and intellectual journey, never losing sight of the sheer, thrilling impact of the original tune. Along with power and dexterity, the pianist also needs to whistle, slam the piano lid, manage extended techniques, and improvise. There are many fine recordings of the piece, including this second one by Oppens, but Rzewski himself pointed out that the recording process could not capture one of the essential elements of the music, which is that the musician's physical and emotional exhaustion, as they near the end, is as much a part of the meaning—of getting people to think about what might be happening in the world—as the notes themselves.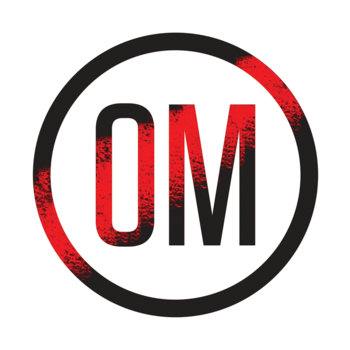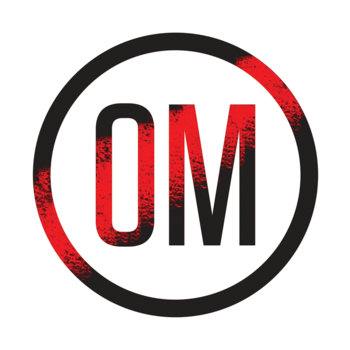 Merch for this release:
Compact Disc (CD)
Peace Dances is one book of Rzewski's Nanosonatas: piano music limited to three pages. Again, Rzewski uses sourced material, like the spiritual "Same Train" and Peter Seeger's "Take It From Dr. King," takes it apart, extends it, turns it into something new. These are all short pieces, so they don't have the duration to dig into the great depths of The People United. Instead, this music shows another aspect of Rzewski's broad-ranging sensibilities; a tender, more lyrical side that reveals the darkness he sees in the world tempered by acceptance and solidity. Because the pieces are short, the focus is on tune, mood, and expression, rather than the limits of what can be done on the piano. As Rzewski explains in the album liner notes, he originally titled this set "War Dances," but then thought, "Peace was harder." This lovely album from pianist Sarah Cahill also includes music by Terry Riley, Meredith Monk, Phil Kline, Yoko Ono, and The Residents.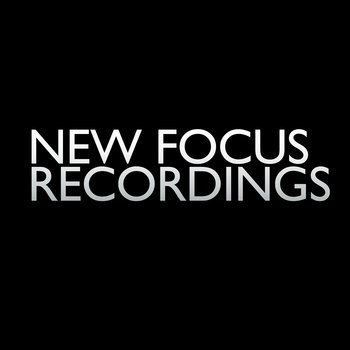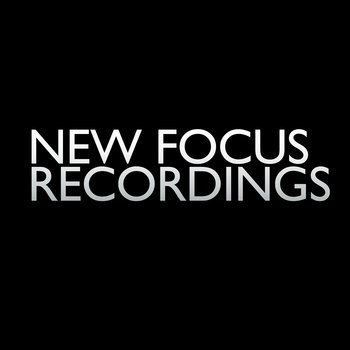 The piano is a percussion instrument, so it's fair to say Rzewski was a percussion composer. Indeed, he did write specifically for percussion instruments (including the astonishing work Lost and Found, where a naked—or nearly so—performer plays body percussion while reciting a sarcastic letter from an infantry officer in Vietnam), as heard on To The Earth. In this piece, a solo musician plays four clay flower pots while reciting a Homeric Hymn from 500 BCE, a text honoring the goodness and justness of nature. The gentle and exalted feeling of the music is the other side of the coin from Rzewski's framing of the malice and injustice of so many political systems, large and small. This is also another facet in the mosaic of Rzewski, where composing, theater, the equal balance of music and text, and his avant-garde status come together in music that is both surprising and direct. Rzewski made music for everyone.
Wooden Cities
Work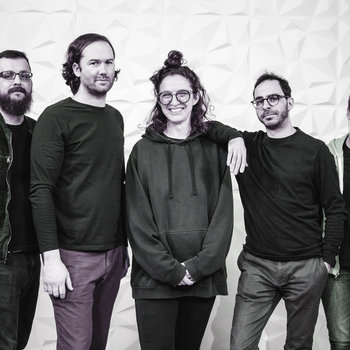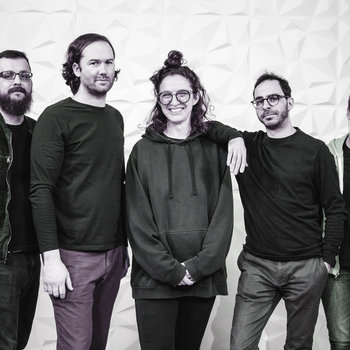 Merch for this release:
Compact Disc (CD), Book/Magazine, Poster/Print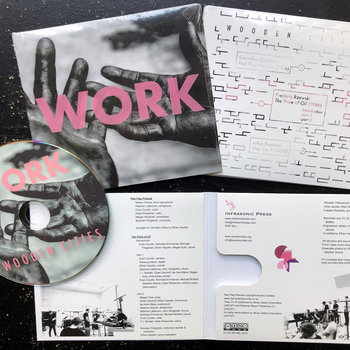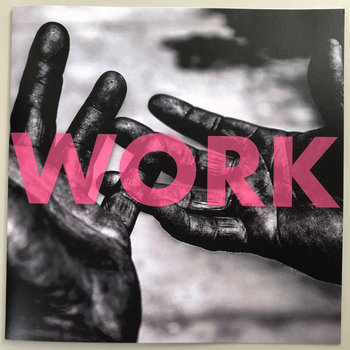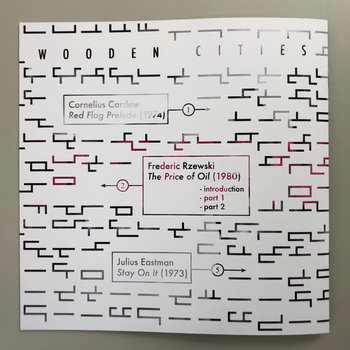 Rzewski never wrote an opera, though his catalogue includes two pieces described as "stage" works. He used text and spoken word so frequently, though, along with his fundamental sensibility for expressive—even narrative—music, that much of his work can be read as musical drama. The Price of Oil might be the nearest he came to straight drama, telling a narrative story through different characters. Written for two speakers and an open number of instruments, this piece tells the story of an oil rig disaster from 1980. Rzewski put together the libretto from newspaper stories and interviews with people involved. In this Harry Partch-esque performance from new music group Wooden Cities, one hears the hammering of mechanization driving home the real price of oil, which has less to do with dollars per barrel than the amount of money a company will pay to the family of a worker killed by drowning, explosion, or some other industrial means. Wooden Cities also recorded Julius Eastman's wonderful Stay On It for this album, a perfect follow-up to Rzewski's call to arms.