LISTS
RP Boo, Jana Rush, and DJ Manny's Guide to Footwork
By Lewis Gordon · Illustration by Emma Shore · September 24, 2021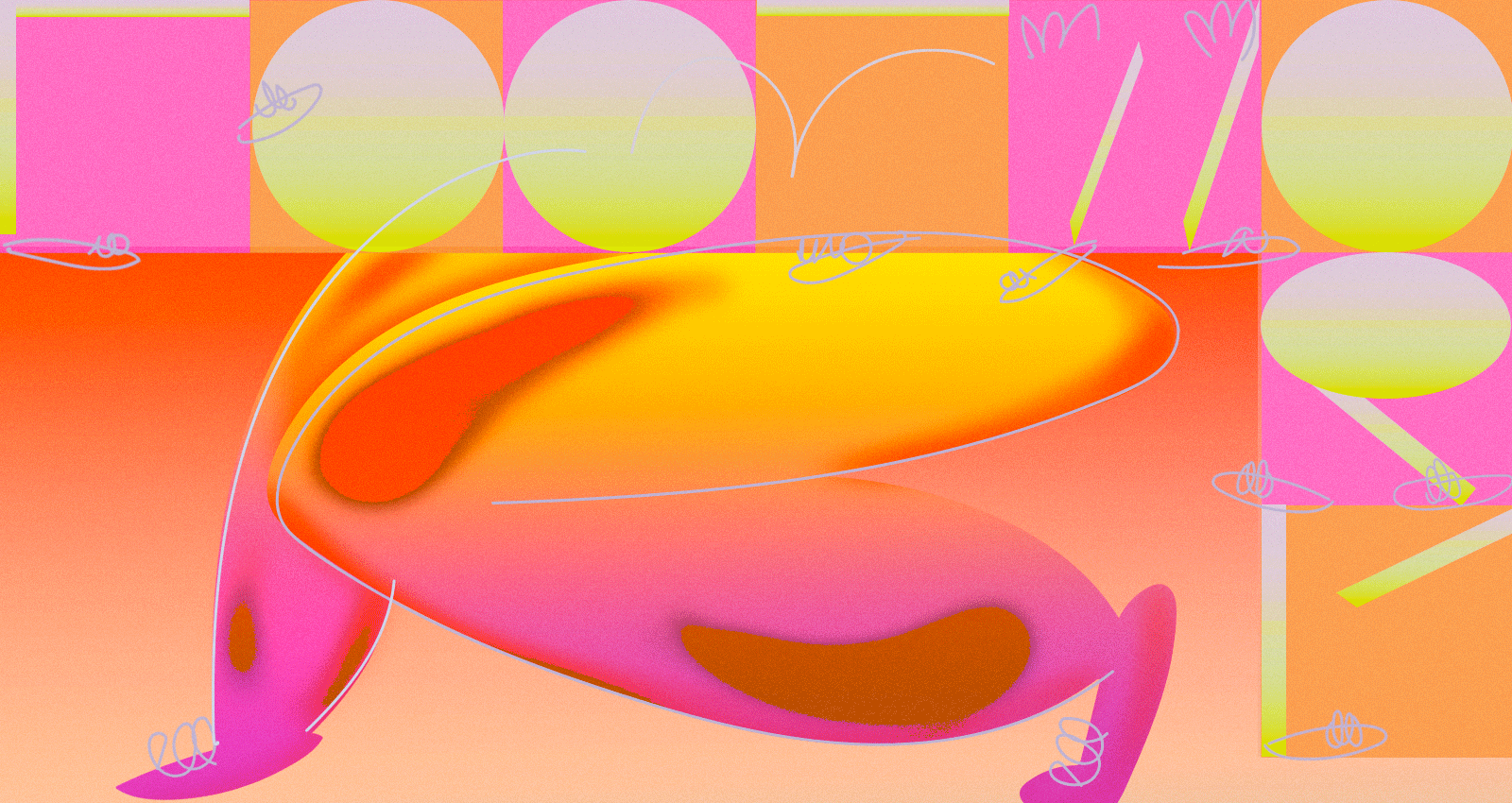 For the past three months, Footnotes (2021), a short film by Wills Glasspiegel and Brandon K. Calhoun, featuring music by footwork pioneer DJ Spinn, has been projected onto Chicago's iconic Merchandise Mart. It's been made in conjunction with the city's Department of Cultural Affairs and Special Events and, in an important way, catapults the genre that has existed mostly on Chicago's geographical and imaginative periphery—the rinks, raves, and community halls of the city's South and West Sides—into its downtown center, unmissable to passersby.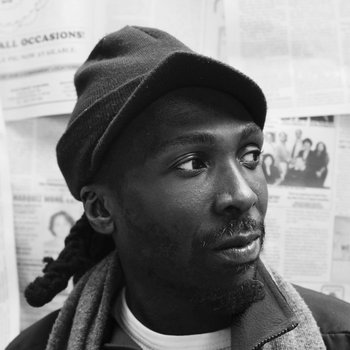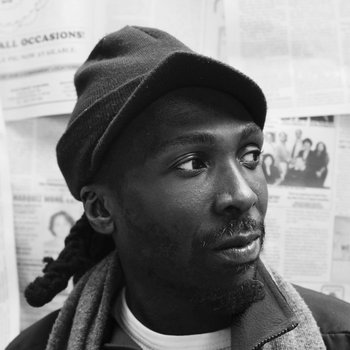 Merch for this release:
2 x Vinyl LP
You might think such an event would constitute a party for the wider footwork community, but, in fact, three of its most important artists, RP Boo, Jana Rush, and DJ Manny, each with respective albums out this summer on Planet Mu, didn't catch the installation. Rush saw it on Instagram—"It looks dope as fuck," she says. Manny lives in New York, only sporadically in Chicago, while Boo, one of the genre's originators, has been busy helping his wife through college. Of course, following the pandemic, there's a lot of work to do rebuilding the scene itself so Boo, perhaps like his peers, is focused on the here and now rather than any kind of commemoration. "I'm still living footwork," he says. "I know who's responsible for it."
Footnotes at Merchandise Mart might be the most eye-catching footwork event of 2021, a rare case of establishment endorsement for the genre, but this string of releases—RP Boo's Established!, Jana Rush's Painful Enlightenment, and DJ Manny's Signals In My Head—is a more accurate barometer of the scene's health. Each album showcases a distinct approach, from Boo's precise refinements and Manny's loved-up R&B, to Rush's channeling of an intense depressive episode into what amounts to footwork sound art. What these records share is a broad affinity for the genre's fundamentals: the furious 160bpm clip, cut-up samples, and syncopated drum machine patterns, all twisted into snaking tracks as abstract and strange as they're often graceful and danceable.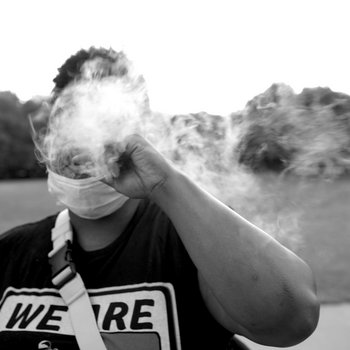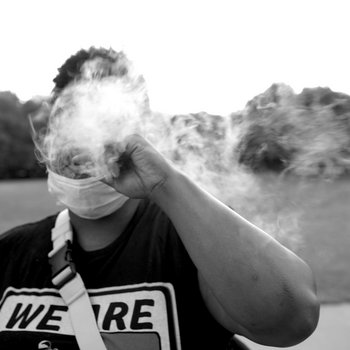 Merch for this release:
2 x Vinyl LP
But even in this regard, there's elements that separate them. Boo reveals a slower, housier side on Established! "Beauty Speaks of Sound" rolls along at a comparatively languid 130bpm, a synthline swaying amidst kicks and gentle animal samples while a vocal repeats, "dancing on the grasslands of Africa." It's Boo occupying a newly romantic, transportative zone. He says these tracks are a way of expressing thanks to Chicago house music trailblazers like the late Frankie Knuckles and Paul Johnson, artists footwork owes no small debt. This reflective tone extends to the title. Established!, he explains, is actually an abbreviation of "established, March 11th," Boo's date of birth. "My life story has already been established," he says. "Nobody can take away your story, nobody can take away my story."
Of all these records, the narrative surrounding Rush's Painful Enlightenment stands out for its heaviness—an up-close examination of mental health through what most people would consider a utilitarian genre (footwork is named after a dance style, after all). Across tracks such as "Disorientation" and "Mynd Fuc," Rush unleashes a collage of throbbing bass, horror movie piano, unsettling yelps, and skronky jazz. The nearly nine-minute "Suicidal Ideation" is the distressing pinnacle of this sound, a window into a genuinely alarming state of mind. Rush explains that rather than ever setting out to make a concept album, this was simply the music that emerged during the depths of depression, made while her room was darkened with blackout curtains.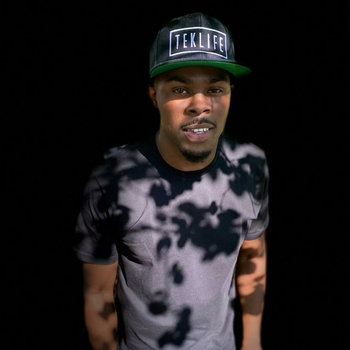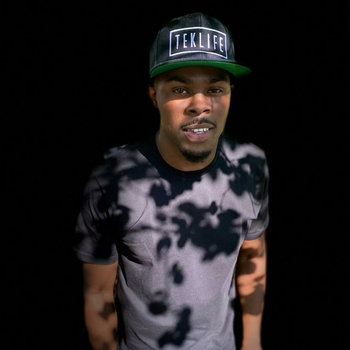 Merch for this release:
T-Shirt/Apparel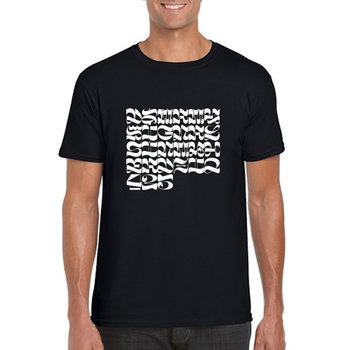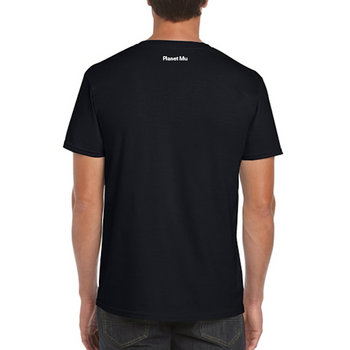 It's arguably the furthest a footwork record can sound from Manny's often smooth Signals In My Head, an album on which he croons, not quite as effortlessly as fellow Chicago Southsider and R&B star Jeremih (who he was in the same school district as), but in a way that sits beautifully with his own staccato beats, softening them just a touch. Like Boo, Manny also explores house music, combining Chicago, Detroit, and New York strains on "You All I Need" to mutant effect. Crucially, the tumbling kicks make it a house track you can footwork to which is perhaps unsurprising given Manny's own history as a dancer first, in various Chicago crews, and producer second, mentored by the late DJ Rashad (you can see both sides of his output in the footwork documentary I'm Tryna Tell Ya [2014]).
As a whole, these albums show three footwork auteurs continuing to carve out their own idiosyncratic lanes, pushing the sound into increasingly divergent directions. Rush says it's crucial this approach continues, that those within the scene keep their ears open, lest it stagnate.
"You got people like RP, people like Rashad, certain people who understand that music is just a mixture. It's so fucking vast," she says. "But you got people that want to have it turned down, for tracks to sound a certain way. Footwork is not gonna make it if motherfuckers keep having this narrow definition of it. It's already niche, it's already this sliver in society that people aren't quite sure what to do with, because it could be drum & bass, it could be house, it could be techno. I'm not so sure we should be so concerned with definitions. We need to accept all sounds and all grooves, and then we can mould it into whatever we want it to be."
Judging by the tracks Rush, Boo, and Manny have selected for their following guide to footwork, she need not worry. Here are ten breathless productions that offer a snapshot of footwork in all its contrasting glory, a blur of sound like the feet of the footworkers themselves.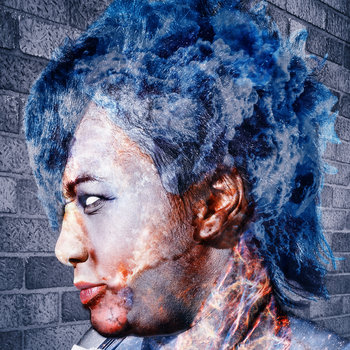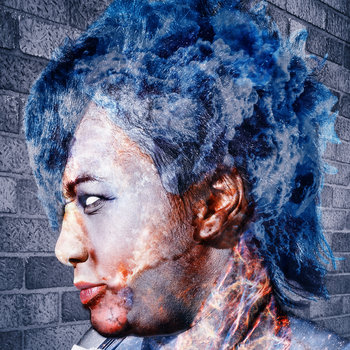 "She came on the scene in the early 2000s," says Rush. "I like her because, besides me, she's one of the people in the ghetto who can actually make gutter tracks. She can sound just like these motherfuckers out here, too."
"When we used to go to the rink back in the day, like when you had a drum machine, you'd make a few tracks before you went on, a few fresh tracks. You'd wanna make your most gutter shit, the dirt, for the rink or the battle or party," Rush explains. "All this bullshit we put on our records, all this glitter for people to see—at night, at the fucking rink, you know people bringing the gutter tracks. These are tracks they aren't releasing, but they're cold as fuck."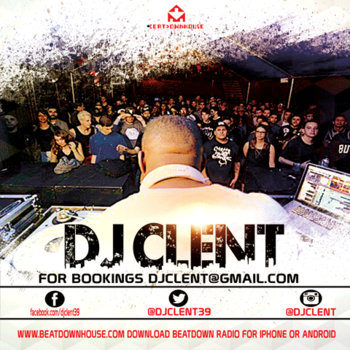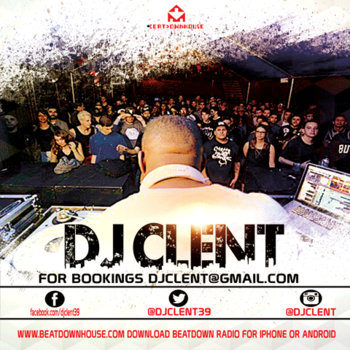 "I remember the original from when I was a young boy," says Boo ("Poor Georgy" samples Toto's 1979 soft rock, R&B classic "Georgy Porgy"). "Then, it popped back up with MC Lyte. One night I went to the gas station, and this guy was playing the original. I couldn't move, it sounded so good. A couple of months later, I heard Clent with it. 'Poor Georgy' is one of those tracks I'll always play out in a set, but I can sit back with it in the house, kick my heels up, and just listen."
"It's those drums. That's something that Paypal is known for," says Boo. "He did something one day on the spot. We were in Chicago, and DJ Taye did a segment at the Apple store, and they did this thing where they handed out a load of iPads for a track challenge. Paypal was sitting in the corner making a track, and what he made was just dope. The dude is gifted. I understand why Rashad liked what he did. Paypal is someone I can rely on if I want to be shocked."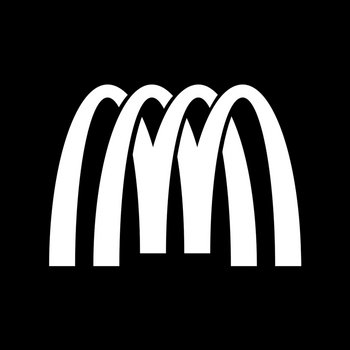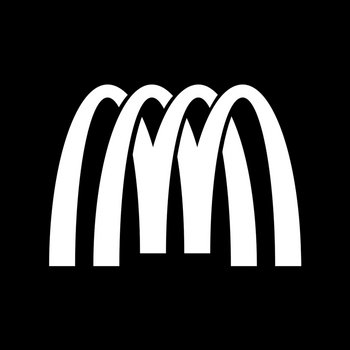 "I really like the call and response on this one," says Rush. "It's just a groove. There's no laziness—one of those tracks with the simplest beat but the energy is crazy."
Merch for this release:
Vinyl LP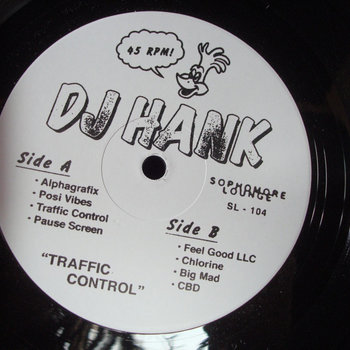 "You know, Hank can make some cold-ass footwork tracks. He can go outside the line," says Rush. "'Posi Vibes' is one of the best examples I could find of a Hank track that just resonates with my style. It's got a lot of shit going on, all these random samples, and this imposing bassline—it's crazy. I know I can take it and expand on it in a set. That's usually what I do with other people's tracks, I try to expand on the idea. I don't just come to the party and play tracks."
"She's been making music for over a decade like me. She's low-key, and her sound is more experimental," says Manny. "That's what we do [Manny and Sucia are partners]. We sit down and experiment making tracks, maybe start off at 90bpm and end up at 160. To me, 'FREAQ NATION' is like acid footwork, and I love hearing that."
Merch for this release:
Vinyl LP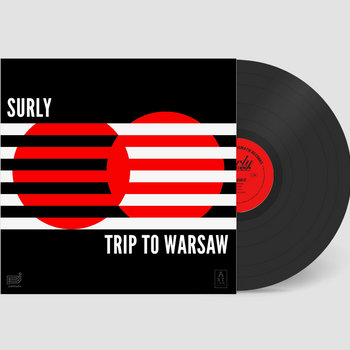 "When I heard the folk music, I thought I was crazy," says Boo. "I met Surly when I was in New Zealand a couple of years ago. I saw him on the computer, but I never took the opportunity to disturb him. So we went out and he DJed and I went, 'wait a minute,' this dude's a DJ. He's fluid at switching genres, from hardcore and drum & bass to UK garage. He's gifted, but when he dropped that folk music sample, he got my attention. I like challenging minds, and that's why I like this one—it's challenging. It motivates me."
"This track reminds me of when I was growing up," says Manny "It reminds me of going to a party, sitting there, watching everybody dance, and then hopping in. It's a battle track. The vocal goes 'they be fucking up the circle,' which means somebody in the circle is weak. They don't know what they're doing so they get told, 'get your works up,' which means 'go practice.'"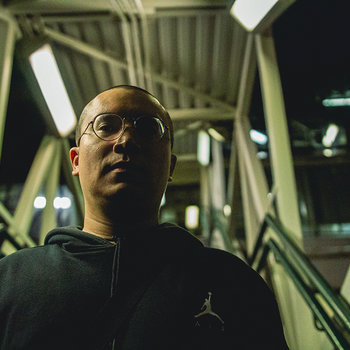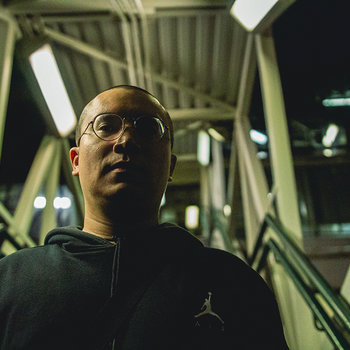 "I don't really put myself out there as a footwork producer, I don't want to type-cast myself because in general, I just want to make music. I feel like Please is the same way," says Rush. "He's a new artist and has a little label. I'm not sure if you would even label this as footwork, but that's what I like about him."
"I've seen him in the studio, and the way that he processes instruments, the way he tunes this stuff—he's a genius. I like the way he lays down his tracks, the way he arranges them. I've watched him arrange and I just can't figure out how the fuck he does it so quick."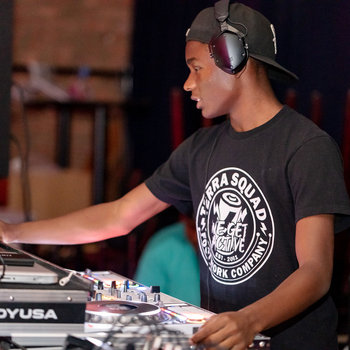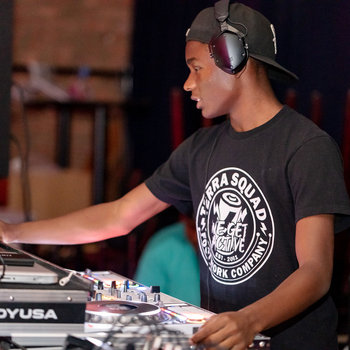 "Corey [son of DJ Clent] is the new talent right now, the new generation of footwork in Chicago," says Manny. "He came in just like I did. He danced and then he started making tracks. And he's only 16, he ain't out of high school yet. For him to make a 150bpm track is amazing to me. It's slower than 160, more open, more space. He's got his footwork stuff down, and now he's exploring other bpms."