LISTS
Folktronica Past, Present, and Future
By Joe Muggs · August 02, 2018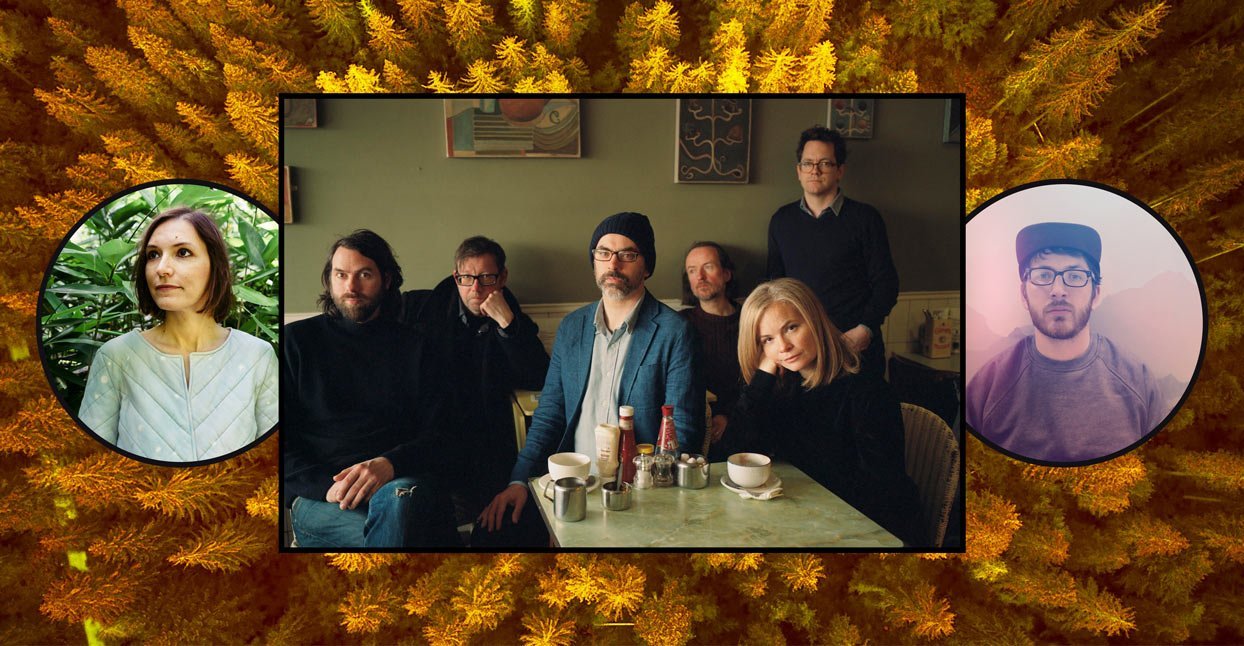 As a term, "folktronica" is divisive. To some, it's straightforward—the music certainly sounds like what you'd think it would sound like. For others, it's the other "f-word," a pigeonhole to be avoided. But back in the early-to-mid '00s, a magical creative atmosphere was being generated within a gloriously loose-knit scene, creating a style of music that is more rich and confounding than a single genre tag could capture. Fascinating artists like the French multi-instrumentalist Colleen and Argentine former TV comedian Juana Molina found a ready audience for their sounds. Traditionally electronic labels like WARP, Ninja Tune, and Peacefrog began signing acoustic acts, and ravers had begun to appreciate the powers of Pentangle, Vashti Bunyan, John Martyn, and Joni Mitchell.
If there was an origin point for all of this, it was a pair of festivals: Homefires, which ran in London from 2003-06, and The Green Man, which started as a tiny gathering of friends in the Brecon Beacons of Wales in 2003 and is still running today. Homefires was run by Adem Ilhan, a member of the post-rock band Fridge (along with Kieran "Four Tet" Hebden), who branched out to become singer-songwriter with a penchant for covering electronic acts like Aphex Twin and Björk. The Green Man was founded by Jo Bartlett and Danny Hagan, then a folktronica duo called It's Jo & Danny. "There was us, the Beta Band, Four Tet, The Memory Band," says Bartlett, "as well as the Fence Collective boys, like King Creosote and James Yorkston, and then also The Mountaineers, on Mute, who were mixing up the folk-psychedelic thing with programmed drumbeats and patterns."
Merch for this release:
Vinyl LP, Compact Disc (CD)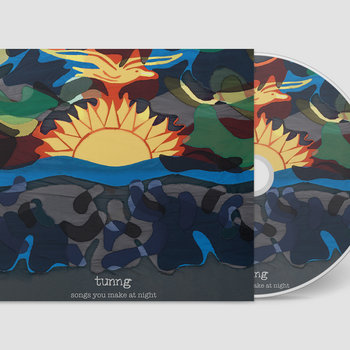 At the heart of all this was the band Tunng. Sam Genders, one of their two main songwriters, remembers the time fondly. "I remember it being exciting as we started to play gigs and festivals," he says. "We were running into people who were connected to a similar musical world. Folk music was being deconstructed—or reconstructed—by people like Stephen Cracknell, who was making music as The Memory Band, and people like Adem were blending folk with an indie songwriting sensibility. At the same time, there was a lot of electronic music around, and often electronic acts and new folk bands were booked to play the same events. So we met people like Jon Hopkins, Four Tet, King Creosote—often all at the same event. We were kind of in the middle of it all, because we seem to appeal to both folk and electronica fans. It seems odd now, because music inspired by folk and electronics has become so widely heard, but at the time it was all very fresh."
Genders's songwriting partner Mike Lindsay explains how this collection of influences fell together into recorded music: "The studio that the first Tunng record was made in was next to the office of Expanding Records, run by Paul Merritt and Benge. There was always the most beautiful glitched-out instrumental electronica seeping through the doors. I was always trying to figure out how that music was made, but at the same time getting into Pentangle and The Wicker Man. So it was just a natural, organic progression that the two things got fused." And all of this fit right into the scene around the Green Man festival. "I had [Tunng's debut album] Mother's Daughter and knew it was special," says Geoff Dolman of the Static Caravan label. "We'd had a few ramshackle shows, but you could tell there was a following building and Jo and Danny booked them to headline the Folky Dokey stage in Baskerville Hall. Standing at the side of the stage that night was confirmation that there was a new community growing here."
Merch for this release:
Vinyl LP, Compact Disc (CD)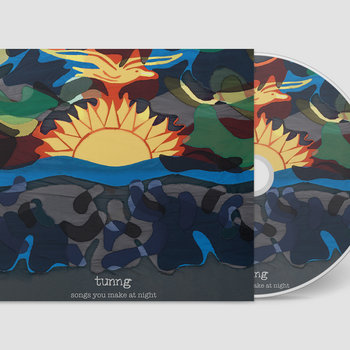 The development of the scene since then has been winding, to say the least, and Tunng's path has been even more so. They were never a conventional band in the first place—early on, Genders didn't even perform with them. There have been many iterations of both Tunng's own lineup and offshoots from the band: The Accidental (a supergroup built around Genders and Cracknell of The Memory Band), Throws (Lindsay and Genders's psyche pop band), Creep Show (Tunng keyboardist Phil Winter with John Grant and Cabaret Voltaire's Stephen Mallinder), Cheek Mountain Thief (Lindsay and a cast of Icelandic oddballs), Diagrams (Genders's other band, whose albums include a collaboration with 90-year-old poet Dorothy Trogdon), LUMP (Lindsay and folk superstar Laura Marling's new duo), and more. But now Tunng are back together in the full original six-piece lineup, blending their eerie early sound (which was "built around interplay of darkness and light," says Genders) with a fresh and sparkling electro gleam.
While they were digging back into their old sound, the group started to wonder how some of the characters from their early songs might have moved on. Lindsay and Genders started developing the character of Jenny, who had murdered her boyfriend and run away with his brother on "Jenny Again" from their 2006 album Comments of the Inner Chorus. They decided that she would be living alone by the sea, her guilt expressed through sleepwalking, but trying to rebuild her life. "We came up with all of this," says Genders, "and then the weirdest thing happened. Mike and I finished off the last couple of songs for the album in his rented flat by the sea in Margate." Lindsay picks up the story, saying, "My girlfriend and I rented a flat from a girl called Amber through a friend of a friend. I never actually met Amber, but whilst discussing how Jenny would feel in this town, a friend at a dinner told me that Amber was once in a Tunng video—she has ginger hair and played the character of Jenny! I was living in Jenny's house!"
Merch for this release:
Vinyl LP, Compact Disc (CD)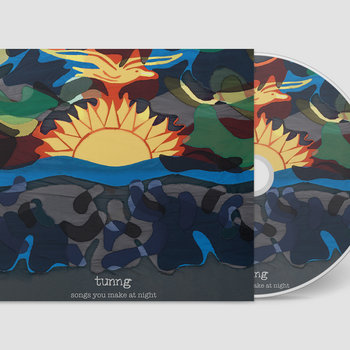 It's this sort of uncanny, dreamlike happening that you can hear ringing through Tunng's records—and all the best folktronica records, from the original wave through to the present-day. It's warm-hearted but deeply strange, recalling a time when, as Jo Bartlett says, "We had no backstage. Everyone camped and partied together. Music rang out all night and all day. Friendships and bands were formed. Marriages were made. It is not surprising that the scene still exists, it was born so healthy and vibrant. There's always room to develop that idea—beats and acoustics. I'm still trying to perfect it, too!"
The First Wave of Folktronica…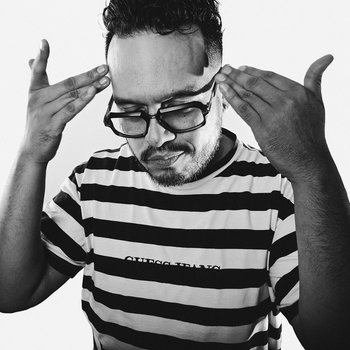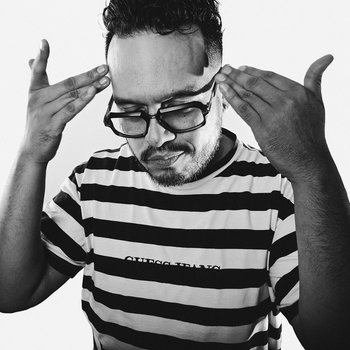 Merch for this release:
Cassette
Originally released in 2005, this is one of the most perfect 21st century updates of sun-drenched Californian psych-folk ever committed to disc. The personnel peripherally involved in remixing and mastering—DNTEL, Devendra Banhart, Low End Theory's Daddy Kev—all give a perfect picture of where this fits into the modern musical landscape.
Message to Bears
EP1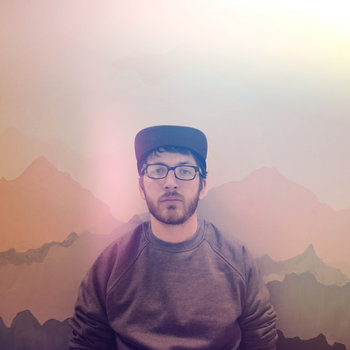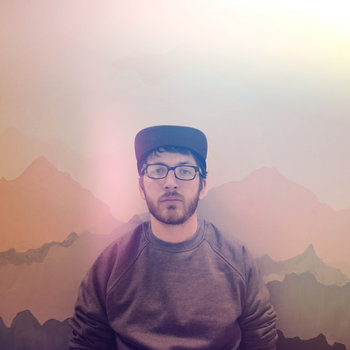 Merch for this release:
Compact Disc (CD), Vinyl LP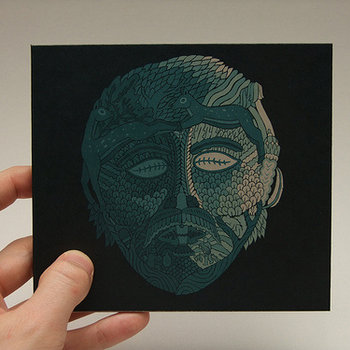 A solo project for one Jerome Alexander, Message To Bears later expanded with multiple string players on several beautiful releases. But on the debut EP, everything is almost painfully intimate. The fingerpicked guitar, strings, ambient recordings, and subtly inventive production conjure the feeling of walking alone through England's damp landscapes.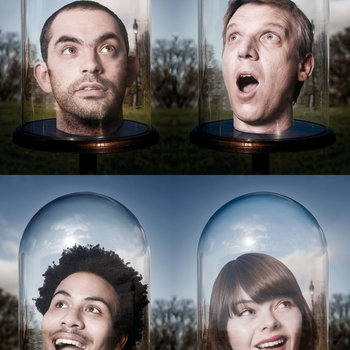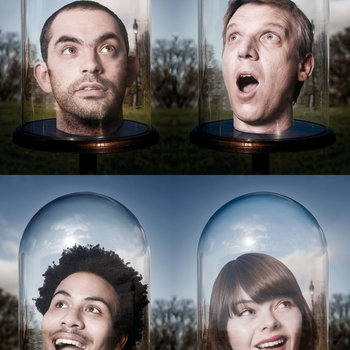 Merch for this release:
Compact Disc (CD)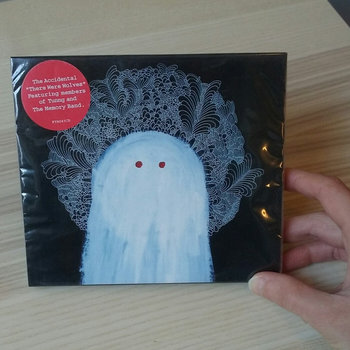 A supergroup of The Memory Band's Stephen Cracknell, Tunng's Sam Genders, with singers Liam Bailey and Hannah Caughlin among others, The Accidental made one album only, in 2008, and it is stunning. From surrealist streetscapes to one of the most heartfelt welcomes to a newborn child ever recorded ("Time and Space"), the scope is huge—even as the delivery is perfectly restrained throughout.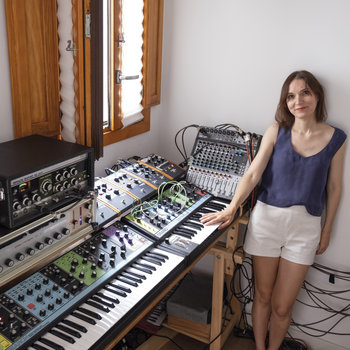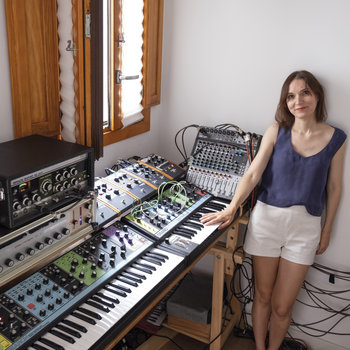 Merch for this release:
Vinyl LP, Compact Disc (CD), Cassette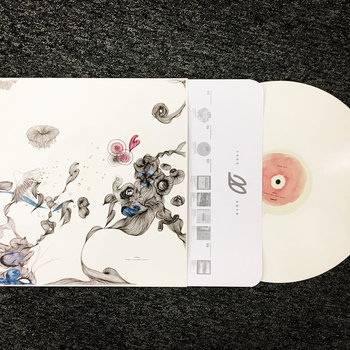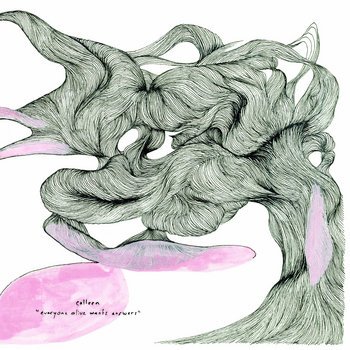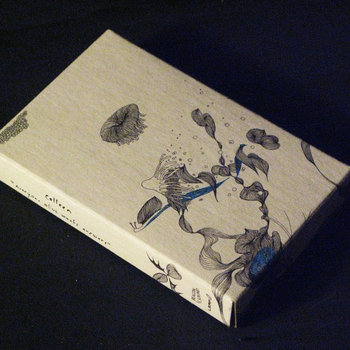 Frenchwoman Cécile Schott has a magical approach to sound, a little reminiscent of the late ambient/house maestro Susumu Yokota. Using simple looping devices, she builds up layers of chimes, cellos, musical boxes, and harmoniums—real and sampled—into tracks that take you to a place where the air is clearer, the colors brighter, and "organic" vs. "electronic" is a meaningless division. She is still making stunning albums, but her 2003 debut is a perfect starting place.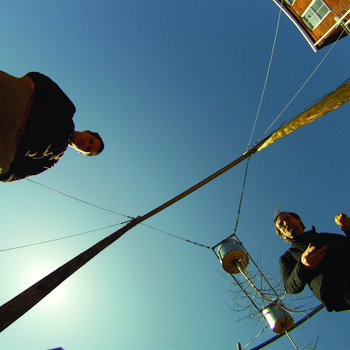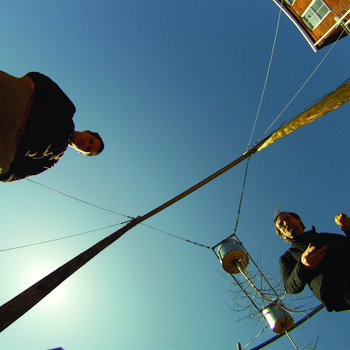 Merch for this release:
Compact Disc (CD)
One of the stranger creations ever to come out of combining banjos and laptops, the 2003 second album by the NYC duo of guitarist and vocalist Nick Zammuto and cellist Paul de Jong still seduces and transports. Built around found tapes of ordinary people talking, with the band singing along and building music around the rhythms of speech, it also led to some mesmerizing live shows.
…And Today's Standard-Bearers.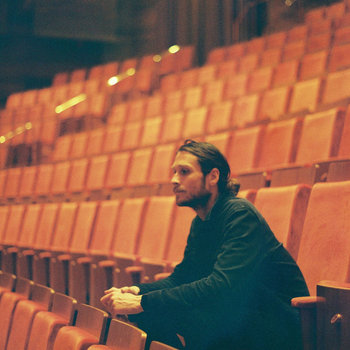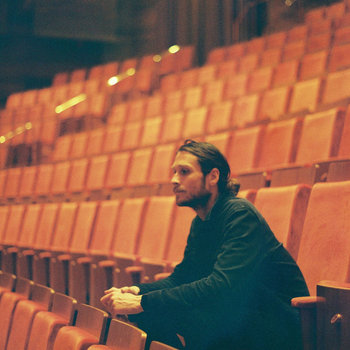 The interweaving of modernist production and folk melodics has come a long way since the early '00s—witness the success of Bon Iver and James Blake—and Australian solo artist Hayden Calnin reflects that ambition, too. Even when singing about relatively mundane topics ("Park Beers") he has a sonic signature that speaks of big skies and big dreams.
Merch for this release:
Vinyl LP, Compact Disc (CD)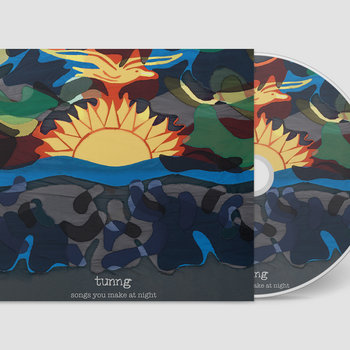 One of the most vital things about Tunng, in whatever permutation they've existed, is that they write extraordinary hooks. And now, in their revived and revitalized original lineup, that's truer than ever: songs like "Dark Heart," "Flatland," and "Like Water" may be full of dark dream imagery and mind-warping electronic manipulations, but they're also as instant and joyous as the greatest pop—or the oldest folk songs.
Merch for this release:
Vinyl LP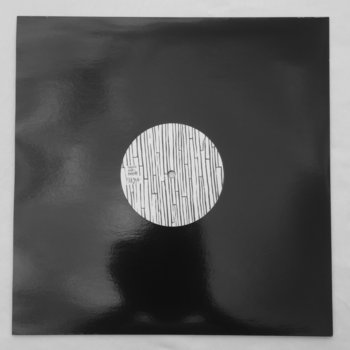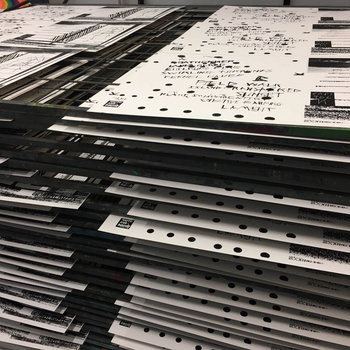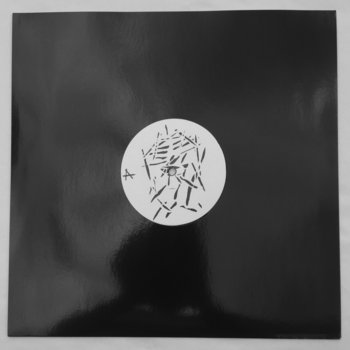 Kristian Craig Robinson has been a journeyman DJ/producer mainly on the London scene since 1998, but for this album he returned to his native Malta and built a studio in a cave. The way he intertwines flutes, jaws harps, hand percussion, and electronic beats across this album speak of reconnection to very ancient feelings.
David Kitt
Yous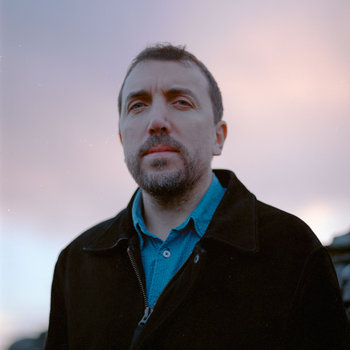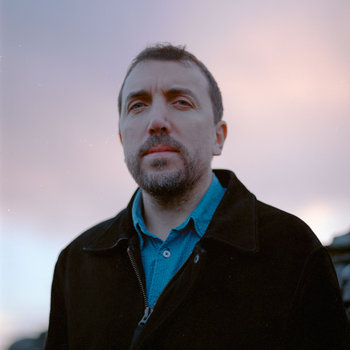 Merch for this release:
Vinyl LP, Compact Disc (CD)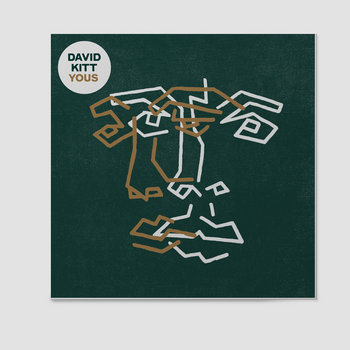 Irishman David Kitt's acoustic-electronic singer-songwriter style is the kind of music that is built to mature well. Sure enough, having finessed his sound since 2001, he's making the music of his life on this new album, managing to express all kinds of emotional complexity with the smallest of gestures. (There's a very impressive Fever Ray cover here, too.)
Merch for this release:
Vinyl LP
Since 2006, Providence, Rhode Island band The Low Anthem have been making poetic concept albums about nature and history using hand-crafted instruments and unorthodox electronic crackles and blips: all the things that make them fully deserving of the "f-word." Over the course of their shape-shifting existence, they've even supported Bruce Springsteen, but on this latest album they're about as far from stadium rock as possible.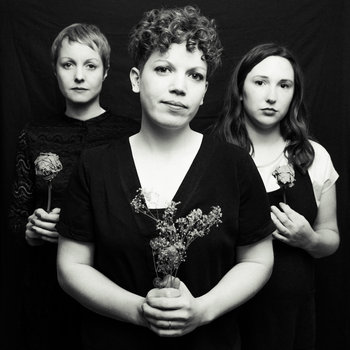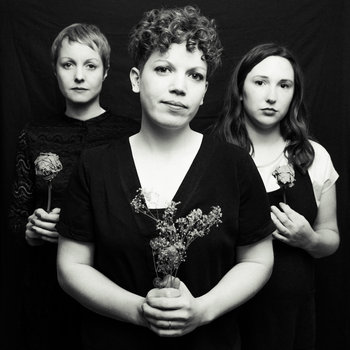 Merch for this release:
Compact Disc (CD), Vinyl LP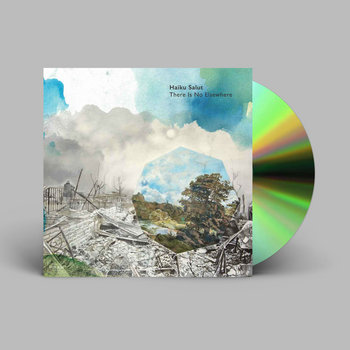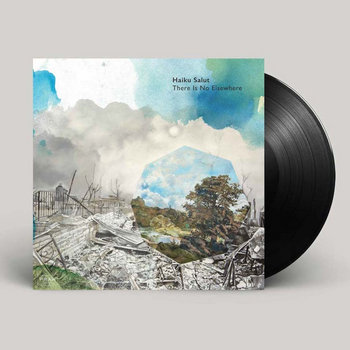 This trio from the East Midlands of England look back to look forward. In their complex but elegant tracks, you can hear Stereolab-ish interpretations of krautrock and electropop, the classic 2000s folktronica of Tunng and Icelanders múm, elegiac strings and brass that hint at Elgar and Vaughan Williams, and an undertow of folk. Yet somehow this record makes something entirely new of them. They are one of the more exciting new talents working in the electronic-acoustic interzones right now.
Merch for this release:
Compact Disc (CD)
Riz Maslen, aka Neotropic, from the English West Country, has been blending electronic and acoustic since long before "folktronica" was even a glimmer in a critic's eye. She started during the acid house years, working with legends like The Beloved and Future Sound Of London, and was an early signing to Ninja Tune. Her catalog now is huge, and her music has kept evolving. Her new album is high occult drama through and through, looking partly to the poetry of W. B. Yeats and the ambient cosmic theatre of Coil for inspiration, but finding a very individual expression indeed.
Merch for this release:
Compact Disc (CD)
Like her work with It's Jo & Danny, this latest incarnation of Green Man festival Jo Bartlett is kind of back-to-basics folktronica: '60s-inflected folk-pop with drum machines. But saying that doesn't really do justice to the sophistication of her songwriting (still done with her partner Danny Hagan on two songs here) nor the naturalness of the beats' interplay with the live playing, especially on the fantastically tripped-out "The Narrows."