LISTS
A Brief Guide To The Weird World Of Finland's Circle
By JR Moores · June 21, 2017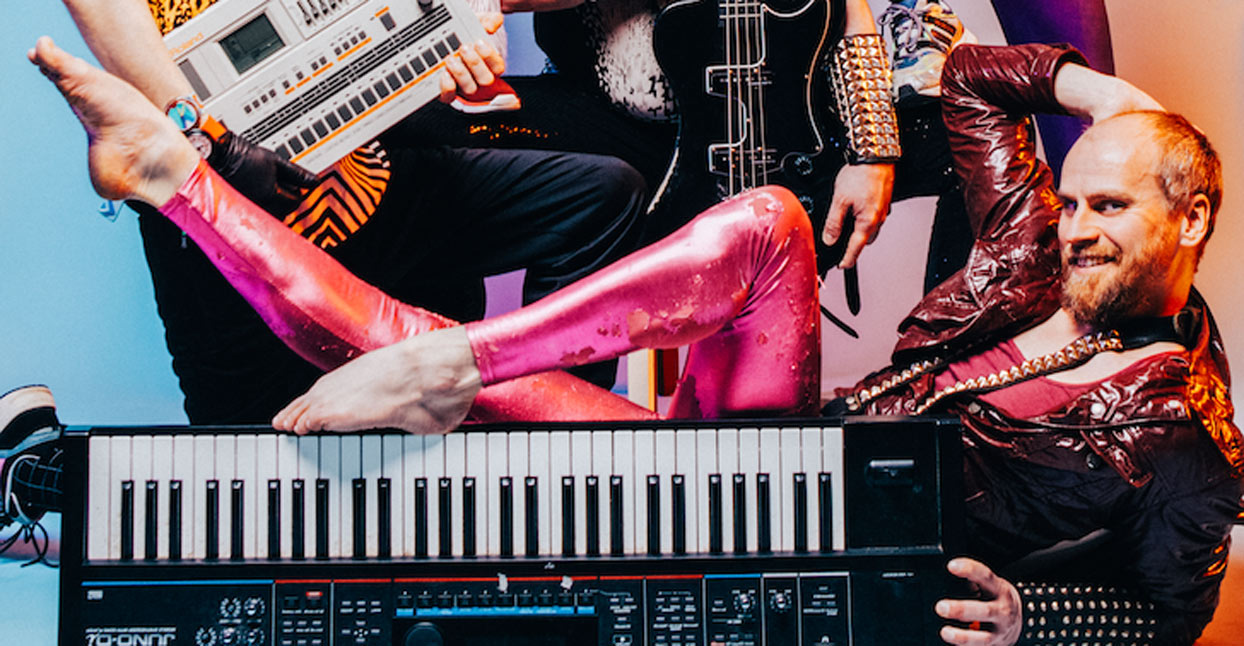 "The biggest misconception about Circle is that we are the best band in the world. We are not. But we are dangerously close to being one." —Jussi Lehtisalo
They may categorize their music under the slightly misleading heading "New Wave Of Finnish Heavy Metal," but in reality, the long-running group Circle defy all pigeonholing. An ultra-prolific collective of hyperactive genre-straddlers, they indulge themselves in metal, krautrock, psychedelia, ambient, jazz, prog, art rock, soft rock, and other assorted fusions. They also have a habit of adorning themselves in spandex, leather bracelets, and other outrageous stagewear.
Formed in 1991 by Jussi Lehtisalo in his hometown of Pori, Finland, Circle have long experimented not only sonically, but conceptually, too. A prime example of this occurred back in 2013, when the band changed its name to Falcon to record the Frontier album. At that same time, the Circle b(r)and name was "leased out" to a completely different set of musicians, who recorded Circle's Incarnation album. To complicate things even further, the usual, longstanding line-up continued to perform concerts as Circle, with occasional Falcon songs appearing in setlists.
If that hasn't confused you enough already, try keeping up with Circle members' myriad sideprojects. These include Ektroverde, Steel Mammoth, Iron Magazine, Krypt Axeripper, and Pharaoh Overlord. Making matters even more confounding, Pharaoh Overlord once released an album called Circle on the same day that Circle released an album called Pharaoh Overlord. According to Lehtisalo, this was an attempt "to turn both bands into a mechanical phase error in which Pharaoh Overlord would continue Circle's career and Circle would continue on Pharaoh Overlord's path. It's easy to understand when you think of Judas Priest and Iron Maiden swapping places." Such bewildering ideas make most artists' albums look conceptually straightforward.
Merch for this release:
Compact Disc (CD), Vinyl LP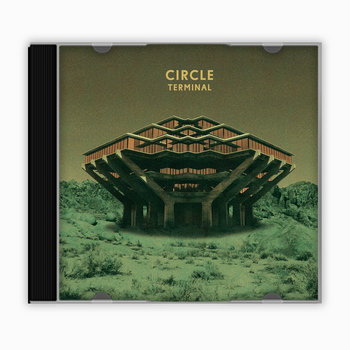 With over 50 studio and live albums in their ever-increasing discography, Circle's diverse output offers endless rewards. Their new album is a case in point. Circle's first record to be released on Greg Anderson's esteemed Southern Lord label, Terminal is a kaleidoscopic jumble of Led Zeppelin riffs, Stooges grease, shimmering synths, dramatic organ tones, proggy digressions, and eccentric psychedelia. All of this is embellished by wild vocals that roar, soar, chant, and bark.
"Through Southern Lord, Circle will finally make their worldwide breakthrough and get massive amounts of new audiences," says the confident Lehtisalo. For those masses of uninitiated listeners, here is our guide to some of Circle's key releases.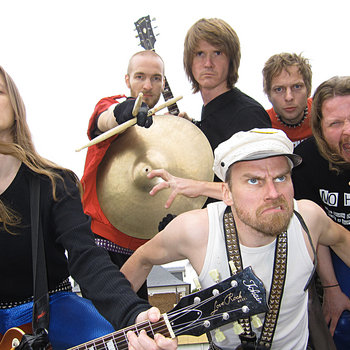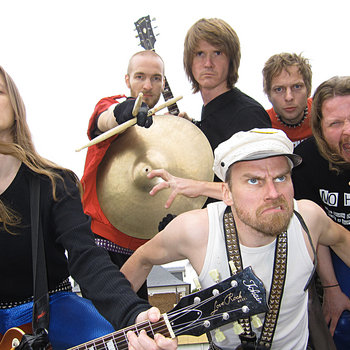 Merch for this release:
2 x Vinyl LP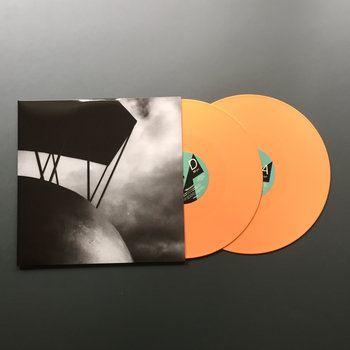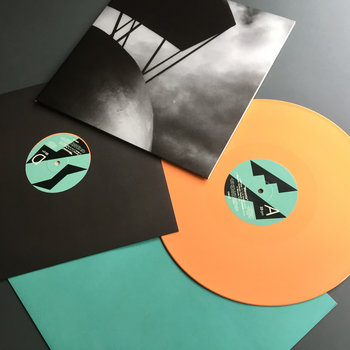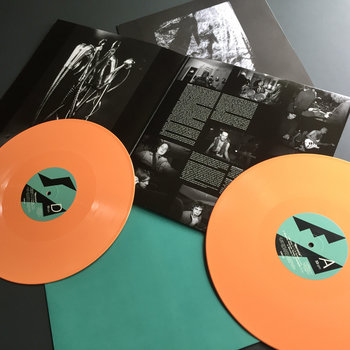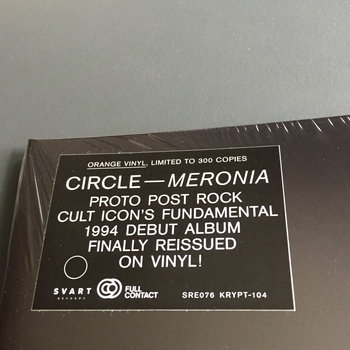 Originally released in 1994 following a run of promising underground 7-inches, the first Circle album exhibits a raw, heavy, punkish, and occasionally manic take on krautrock. The lyrics are sung in Circle's made-up language of "Meronian," which preceded Sigur Rós' invented language of "Hopelandic," but post-dated the French prog band Magma's language of "Kobaïan." Even so, Meronia showcases a band that was not going to play by the book, as Circle would go on to prove time and time again.
Hissi (1996)

Three albums into their career, Circle were already flaunting their fondness for the unexpected. On Hissi, described by the band as their first "illogical" album, Circle exchanged the heavier aspects of their earlier recordings in favor of "experimental puppet theatre music, demented lounge lizard grooves, and cosmic rhythm soundscapes." Almost entirely instrumental, with echoes of the '90s house scene, Hissi is the sound of prog and psych music deconstructed, disemboweled, and tied to a street light just round the corner from an illegal rave.
Merch for this release:
Compact Disc (CD)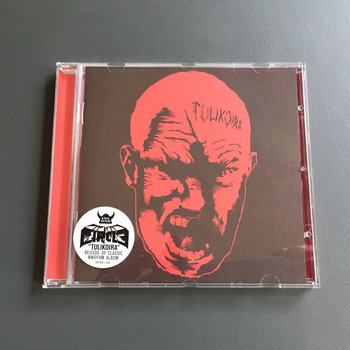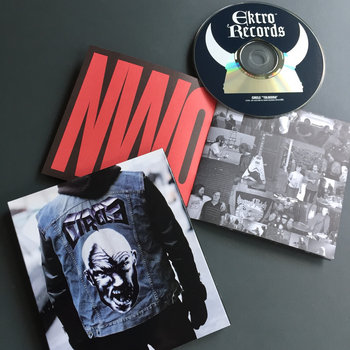 While Jussi Lehtisalo is the only remaining original member of Circle, the band's core line-up has played together since 2003. (This expanded in 2009 with the recruitment of sibling guitarists Julius and Pekka Jääskeläinen.) As those core players began to settle in during in the mid 2000s, Circle's heavy-metal influences came closer to the surface, right down to its demonic artwork—the cover for 2005's Tulikora is a model example. Sure, Circle's signature krautrock grooves and art-rock jamscapes are still present, yet the album's moments of brazen riffage and occasional bursts of high-pitched Rob Halford-esque vocals thrust listeners into the realm of what Circle like to call the "New Wave Of Finnish Heavy Metal."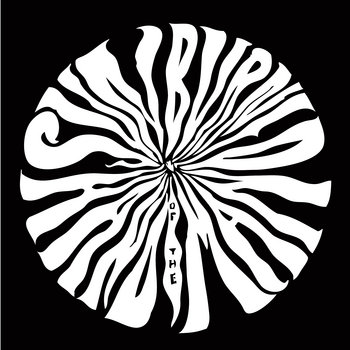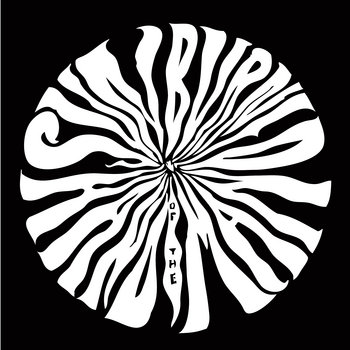 As serial collaborators, Circle regularly enlist the services of guest performers and enjoy jamming with likeminded racket makers. The Blaze Game captures Circle performing in unison with cult Massachusetts improv freaks Sunburned Hand Of The Man, combining both band names to form Sunburned Circle. The two collectives gel extraordinarily well on this loose and lively joint effort, which was edited down from hours of recording together in Finland. It often sounds as if they're partaking in a Martian-pagan mushroom ritual, not least on the snappily-titled "Yksi Hirvi, Miljoona Metsästäjää".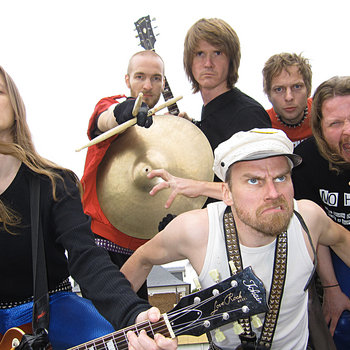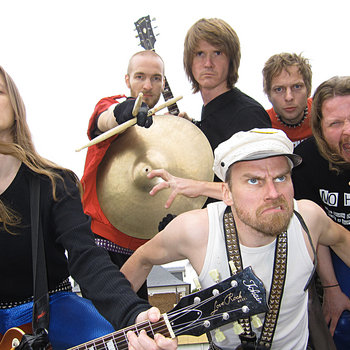 Fun At The Funeral, a 1986 album by the obscure L.A. metal band Jesters Of Destiny, was released for the first time on compact disc in 2001 by Lehtisalo's Ektro label. Naturally, Lehtisalo soon absorbed the Jesters' Bruce Duff into the cult of Circle. Duff acts as temporary Circle frontman on Hollywood, which might just be the oddest "classic rock" album ever made.
Lehtisalo says he would love the opportunity to work with other singers, like Mark Lanegan, Perry Farrell, and Denis "Snake" Bélanger. "And we could always replace our singer Mika Rättö with Robert Plant," he adds. "For me, Plant is the biggest and the most beautiful. He might be able to fill Mika Rättö's shoes." That may be so, but the question really is whether Plant could squeeze himself into Rättö's sparkly leggings.
This was the year in which Circle's usual members formed Falcon while leasing the name Circle to another set of musicians. Thus, Circle's Incarnation album was recorded by a completely different line-up: namely members of the Finnish death metal band Stench Of Decay. Almost inevitably so, Incarnation is somewhat gnarlier than the heaviest material recorded by the "normal" Circle personnel. The hostile rumpus climaxes with its strongest track, "Burden," which is basically Mayhem-go-motorik at a Killing Joke convention. "I thought we had finally made the best record of our career," reflects Lehtisalo, "and we didn't even have to waste any time accomplishing that."
Frontier by Falcon (2013)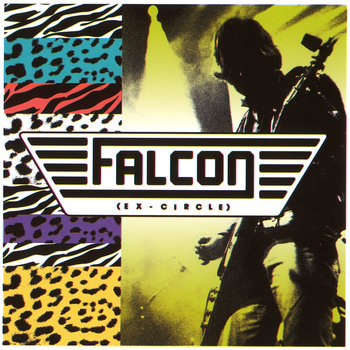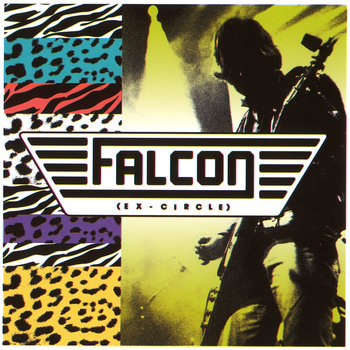 Merch for this release:
Compact Disc (CD), Vinyl LP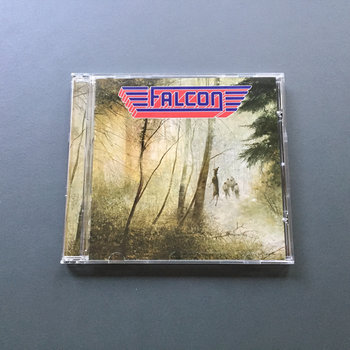 Meanwhile, the supposed ex-members of Circle had relaunched themselves as a hair-rock outfit named Falcon. On first listen, Frontier sounds silly to its core, and some listeners will find it as insipidly ironic as 2003's flash-in-the-pan Spinal Tap wannabes The Darkness. Indeed, the album's brash synth chords, AOR guitar licks, and tongue-in-cheek English-language lyrics are cheesier than a Frenchman's pantry. However, Falcon's infectious fondness for a bygone era of rock shines through Frontier's vulgar surface and, on closer listen, you'll discover subtler Terminal-esque sonic tricks and traditional Circle traits shimmering in its undergrowth.
Circle by Pharaoh Overlord (2015)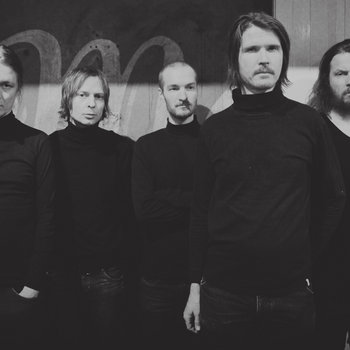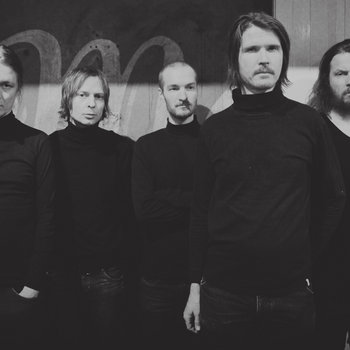 Merch for this release:
Vinyl LP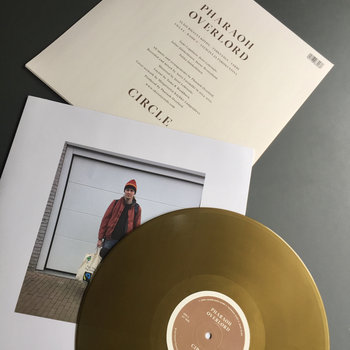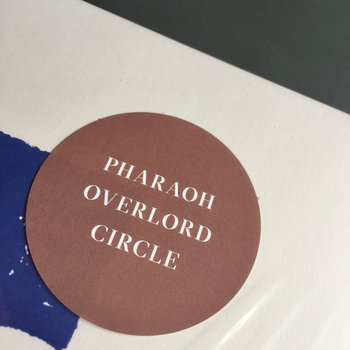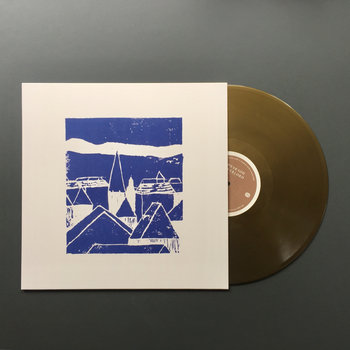 Active since 2000, Pharaoh Overlord was conceived as a stoner-rock sideproject by three members of Circle: Jussi Lehtisalo, Janne Westerlund, and Tomi Leppänen. By 2015, their Circle comrades Julius and Pekka Jääskeläinen had been absorbed into this extracurricular unit, leaving Mika Rättö as the only Circle member who doesn't concurrently play in Pharaoh Overlord (for the time being, at least). The boundaries between the two bands' styles have also started to blur, as emphasized by each project having an album named after the other one. Less riff-mad than Pharaoh Overlord's prior output, the Circle LP is heavily indebted to the likes of NEU!, with its repetitive grooves, intergalactic throbs, and sparkly keyboard lines. Having said that, other influences also crop up; the eight-minute "Villaa" pays abstract homage to funk, soul, and disco.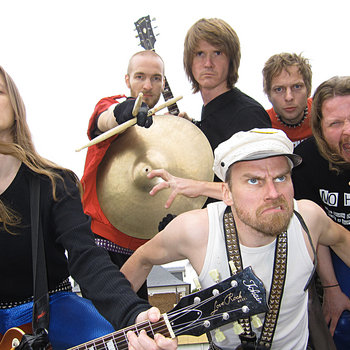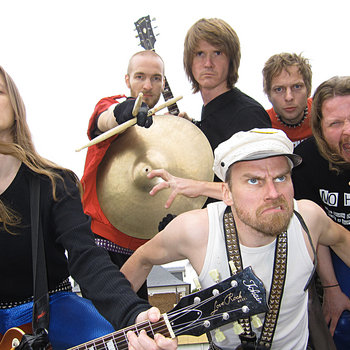 Keyboardist/vocalist Mika Rättö may have been the only Circle member who didn't appear on the aforementioned Pharaoh Overlord album, but he certainly made his presence felt on the record named Pharaoh Overlord. He chants, screams, and croons over these lengthy kosmische jams. Even with guest musician Juho Viljanen providing luscious space-jazz horn parts, Pharaoh Overlord conjures a dark and eerie atmosphere which acts as the yin to the Circle LP's yang.
Merch for this release:
Vinyl LP
Inspired by The Grateful Dead, Circle have complemented their studio output with copious live releases. These include epic improvisations, erstwhile unreleased material and at least one strange cover of a Hank Williams tune. "The live albums are not always 100% authentic," explains Lehtisalo. "It's more about reconstructing live music in order to make it sound as it should have been if we had succeeded perfectly in concert. On some, we have used a lot of tape manipulation. We could use three different medias (MiniDisc, cassette tape, and hard disk) to record the concert and just mash them together. We reconstructed incomplete segments with overdubs and sound samples on the live albums Mountain and General. On the other hand, we might also record the same setlist from three different shows and play them back simultaneously to hear what they sound like together (see the Raunio album)."
The 6000 km/h series is, we are told, "very authentic," even if Part 2's tracks are sourced from three different gigs on the band's 2015 European tour. Packed with big riffs, operatic-to-roaring vocals, jazzy breakdowns, and psychedelic digressions, it captures the band in their feistiest form.
—JR Moores