LISTS
Emo's Greatest Second Acts
By Robert Rubsam · October 16, 2017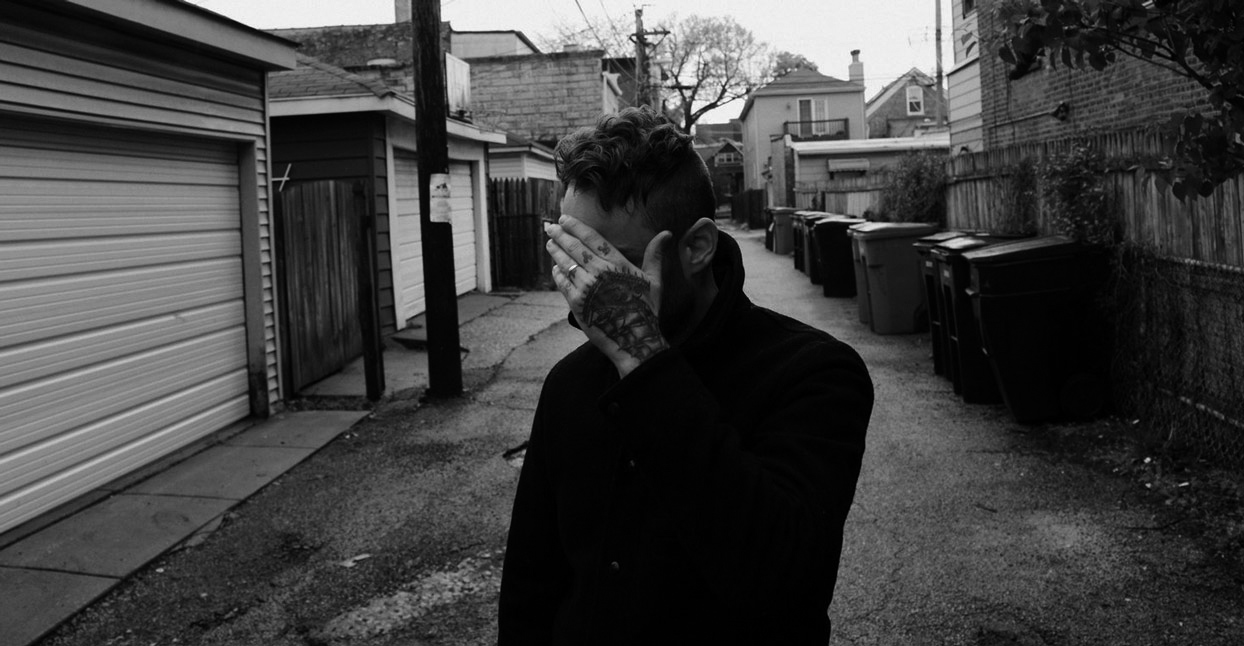 In July of 1996, just shy of his 22nd birthday, Jeremy Enigk released Return of the Frog Queen, an album of radiant orchestral folk that—as songs like "The Shade and the Black Hat" prove—still swaggered with the bombast of indie rock. "I wanted to make sure that it didn't sound like SDRE," he says now, referring to his groundbreaking post-hardcore act Sunny Day Real Estate, a group that defined emo, broke up, reformed, and re-defined the genre, all before Enigk had turned 25. "It would have just been a lesser version of [that]."
Possessing both youthful aggression and teenage melancholy, most of emo's leading lights tended to make their defining statements early in their careers, their bands making canonical albums before their members headed their separate ways, off to college or a day job. Young adulthood is a particularly formative time when it comes to shaping a person's musical tastes, and the sounds a musician creates in their teens and early 20s change as genres expand and new influences enter the scene.  Many of these musicians left their early successes for other bands or other careers, and some have returned to the emo genre with new monikers—as was the case for Chris Simpson.
Simpson's work in Mineral and the dream-pop act The Gloria Record had long established him as a formidable songwriter, but "the Gloria Record toured into 2004 then hit a wall," he says. "I was itching to do something different. I was listening to a lot of Van Morrison, Leonard Cohen, Bob Dylan & The Band. I really just wanted to do looser and rootsier. Less calculated. I was interested in throwing a bunch of people in a room and seeing what happened." The result was Zookeeper, now known as Mountain Time, who have released two albums and one EP since 2006. On songs like the title track from 2014's Pink Chalk, Simpson employs a keen pop sensibility, his vocals soaring with a confidence absent from Mineral's debut, The Power of Failing. The same distinctive authorial voice remains, but it's changed, speaking to different goals and aimed at creating different sounds.
The same could be said for Enigk. With Frog Queen, he was using the experience of SDRE to recontextualize the sounds of his youth—Sgt. Pepper's, Tom Waits, and the Popeye soundtrack by Harry Nilsson. He employed a 21-piece orchestra, complete with trombones, piccolos, and harp, resulting in some of the most gorgeous music of his career. After two more albums and plenty of touring with a reformed SDRE, Enigk released World Waits in 2006, and soon after (by his standards) OK Bear, a piano-driven album of astounding grace. If Frog Queen retains some hardcore aggression, his arpeggiating guitar work feels like a preparation for SDRE's first post-reunion LP, How It Feels to Be Something On. On, OK Bear, Enigk is quieter and more confident, with songs like "Mind Idea" and "Sant Feliu De Guixols" doing more with less. It is entirely possible to me that, at this point in his career, new fans might not even be well-versed in his foundational work over 20 years ago.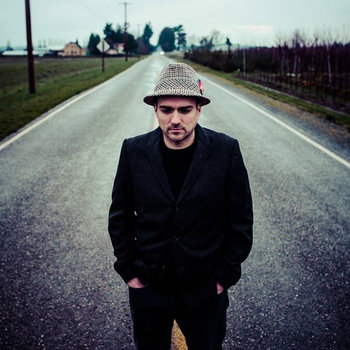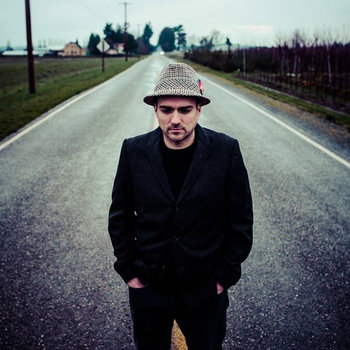 Merch for this release:
Vinyl LP
At one point or another, all of the bands in this list have gotten back together; SDRE toured through 2009 and Mineral took a long-deserved victory lap in 2014. Braid have established a stronger presence, releasing an album and an EP since 2011. This activity has impacted all of these artists' songwriting. Simpson describes the Mineral reunion as "a wonderful gift," adding, "To be able to reconnect with the songs and the other guys, and seeing other people's connection to the music, was awesome. It's not often you get the opportunity to revisit your past and really re-inhabit it like that." For Bob Nanna of Braid, "The Braid reunion made me want to keep writing songs. Just because I'm older, it thankfully hasn't made me lazy or complacent. I still need to make music."
Enigk's recent work speaks for itself. His first full-length in eight years, Ghosts, will be self-released in October. In celebration, we have put together a list of the best second (or occasionally, third or fourth) acts in emo. Just as Enigk opted for new sounds and Simpson's voice matured over time, these artists made their mark with a groundbreaking band and then chose to do something else, incorporating genres and ideas that never would have worked within the confines of what they were up to before, the stranger, the better.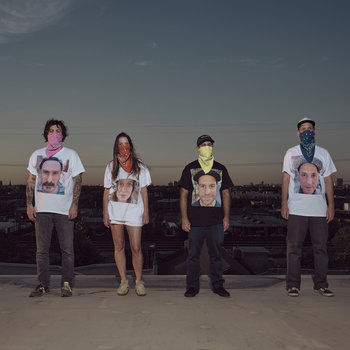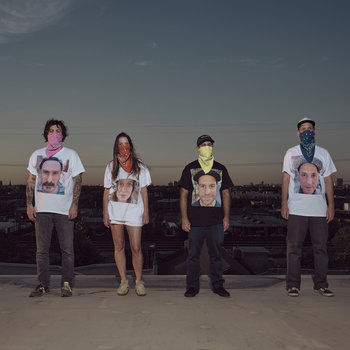 Even when he was screaming his heart out in half-full Chicago basements, Tim Kinsella was announcing himself as a bit of a weirdo, screeching in broken Spanish and covering a-ha. Over the last several decades in Joan of Arc, he has done nothing to change that perception. Spoken word, laptop cut-and-paste, political agitprop, legitimate pathos, and longform jamming all fight for space on records with goofy titles and avant-garde art. Kinsella is himself a striking tunesmith, and his lyrics are frequently touching, but he has an instinct for self-deprecation (some might say self-sabotage) that results in songs like "A Tell-Tale Penis," a lovely divorce elegy that you'd be embarrassed to announce on your college radio station—even though you'll play it anyway.
Chris Simpson's projects all capture formative moments in life, from Mineral's anger and angst to the moody experimentation of the Gloria Record. Zookeeper finds him in middle age, with jobs and kids and a house, having slipped out of the spotlight altogether, making music when he has the time. In contrast to those early days, when he was screaming himself hoarse, Simpson's voice has mellowed into a lovely yelp, and his arrangements take that voice to wonderful places. He elevates the lovely acoustic lament "I Never Knew" with a delicate chorus, and on "Two-Part Invention" he bellows without breaking, his projections matched and surmounted by soaring brass. This uplift and optimism extends to the lyrics, with Simpson proclaiming, "There is no other day" on Pink Chalk's superb title track. When Mineral reunited for a series of shows in 2014, Simpson performed well, but seemed uniquely discomfited to be achieving a sort of stardom on the back of his teenage work. His heart is in Zookeeper now.
If anyone seemed destined for stardom, it was Caithlin De Marrais. She sang better and wrote wittier and played more powerfully than just about any of her peers, and, along with William Kuehn's drums and Kaia Fischer's vicious guitar, she brought Rainer Maria to the brink of a break-out. But in recent years, De Marrais has made a series of understated solo records, dampening her signature vocal power in favor of close-packed harmonies, the old punk thrash dimmed under flamenco rhythms and piano-heavy arrangements. Now more often whispered than exclaimated, her lyrics take the fore, character studies with witty punch lines, so that when she declares "Love is on our side" on "The Cottage," the implications are anyone's guess. De Marrais never achieved rock fame, but if her solo work is any indication, perhaps we should all be thankful.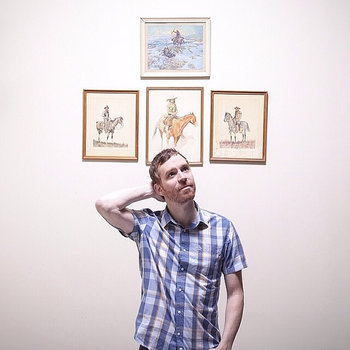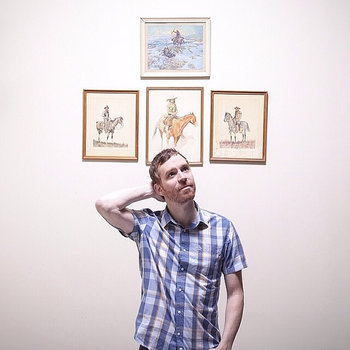 Bob Nanna started the City on Film just as Braid was breaking up, but there was always a two-way street running between the bands. As much his songs got smaller, and began focusing on the quiet and the personal, he revisited sketches made for his old band and rewrote them for City. This expanded Nanna's typically strong songwriting into a greater variety of registers and modes, from the buoyant alt-country of "Astray! Astray!" to pop-punk and slowcore and downer R&B. He allowed his voice to indulge in its harshest howls alongside his most lustrous falsetto. If it sometimes feels like more buffet than band, well, that might be the point: Nanna was always an adventurous songwriter, and without other voices to back him up, City allowed him to fly off the handle. No complaints here.
Jonah Matranga is a huge softie, and however much distortion or lo-fi tape hiss he clouded it in, his music has always been more Dashboard Confessional than Sebadoh. Across a series of Sketchy EPs and full-lengths, Matranga plotted a path away from the aggression of Far and into the kind of intimate acoustic territory that brought us "Vindicated." But let's not blame him too much, as these songs are worth it all: "14-41" is a catchy paean to aging and "Bitte Ein Kuss," off 2002's Visitor, is a little fuzz-pop bomb, Superchunk by way of the Mountain Goats' All Hail West Texas. For an extra thrill, check out New End Original's Thriller, a big-guitar pop-punk take on many of Matranga's best songs.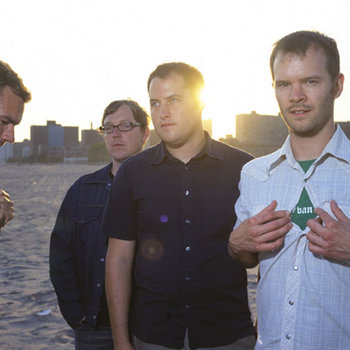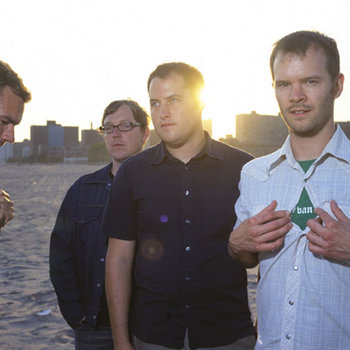 I can never get over how good this band is, how smart the songs are, how well Blake Schwarzenbach's lyrics match the personal to the abstract. After the underground rejected Jawbreaker and the mainstream showed no interest in Dear You, Schwarzenbach just kept plowing forward, retaining both the distortion and the pop aspirations, but elevating everything, making music that was bigger, darker, funnier, and more cutting. Orange Rhyming Dictionary rocks as hard as anything on Unfun but aspires to so much more, while Perfecting Loneliness marries classic rock beats and baroque interludes to Schwarzenbach's most cutting political lyrics on songs like "Psalm" and "Disgrace."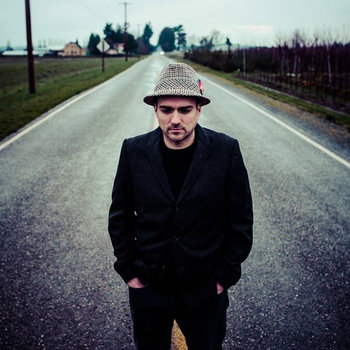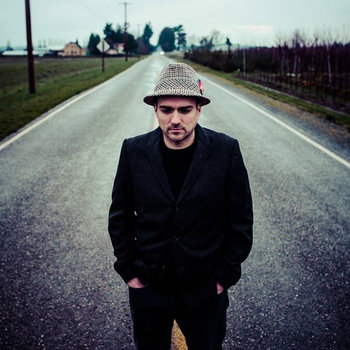 Merch for this release:
Compact Disc (CD), Poster/Print, Vinyl LP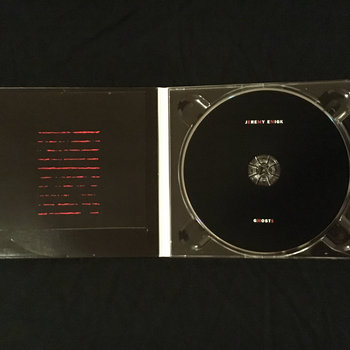 In his own way, Enigk set the stage for every other artist on this list. His was the first band to break through and the first to break up, and his solo turn took the hardest left. Return of the Frog Queen remains a true marvel, and in the years since, he hasn't even tried to top it. World Waits was crafted over years in a home studio, a mix of orchestral temperament and full-bodied indie rock instrumentation, and its follow-up OK Bear found Enigk working in quieter, more accomplished modes, all the time reaching for something new, something unexpected. His newest, Ghosts, seems a welcome continuation: first single "Light and Shadow" pairs booming drums with some of his most triumphant melodies, the edges filled out with xylophones and keys.
When Eric Richter moved to New York and effectively broke up Christie Front Drive, he latched onto sounds way outside of the typical emo palette, forming Antarctica. It's not so jarring if you start with the 23:03 EP, which sounds like a Christie Front Drive song run through flange pedals. But 1999's 81:03 goes to some exciting and very, very late '90s places. GoldenEye synths loom over "The Velvet Flood," while "Tower of Silence" drops a house beat halfway through, and closes out as the soundtrack to Insomnia. The album's swerves between Slowdive riffs and Chemical Brothers beats can feel a little jarring, but Richter and co. commit fully, and the results hold up, anticipating both the retro-aggressive leanings of Oneohtrix Point Never and Cold Cave's dark new wave.
Merch for this release:
Compact Disc (CD), Cassette
Mike Kinsella's whip-smartass lyrics and circular guitar figures have become such a strong part of his authorial voice that by the time that American Football got around to releasing a second album, most people heard more than a little Owen in it. Which is not a bad thing. Possibly the most consistent act on this list, Owen has released an album or EP every year or two since 2001, none less than good, and more than a couple approach greatness. You can hear Kinsella's musical interests evolving over time, from the whispery guitar arpeggios of I Do Perceive to synth pop and dreamy anthemic rock; most recently, with the King of Whys, he embraced an aggressive studio sound, all booming bass and hyperactive drums. Rarely does he sit in one place, and his music always flows forward, searching for the next thing, whatever it might be.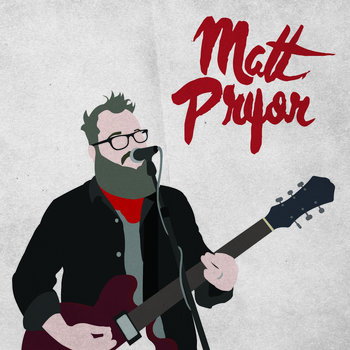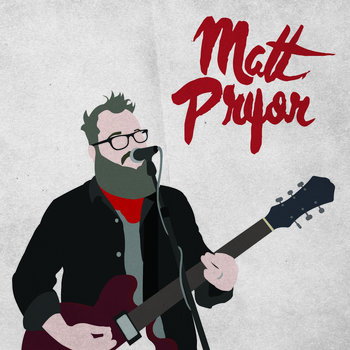 Merch for this release:
2 x Vinyl LP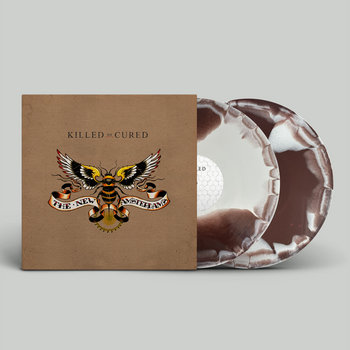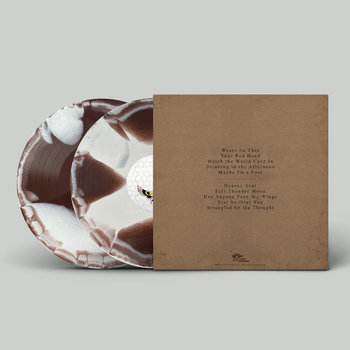 Matt Pryor's songs propelled The Get Up Kids to the brink of fame, and in the decades since, he hasn't really messed with the formula. Not that he needed to, as the New Amsterdams prove. Taking GUK highlight On a Wire as a starting point, Pryor built subtle and soft songs around acoustic guitar, stand-up bass, and gauzy strings, singing about middle-age (dis)contentment with an unheard restraint. Story Like a Scar carries its country affectations honestly, while Killed or Cured builds some proper Spector bombast around Pryor's darkest lyrics.
Where Pryor went soft and guitarist Jim Suptic commercial with the Blackpool Lights, GUK bassist Rob Pope went weird. In 2006, he and Butterglory mastermind Matt Suggs released one record as White Whale, toured, and called it quits before Pope moved onto playing in Spoon. But what a debut WWI is, as reliant on sea shanties and prog melodrama as on traditional punk energy. "Nine Fingers" and "What's an Ocean For?" recall a more adventurous era of indie rock, while the queasy "Fidget and Fudge" slathers Fender Rhodes and synthesizers over a dreamy Bowie-aping vocal from Suggs. With no clear precedents and no imitators leaping to grab the nautical-emo crown, WWI remains a true marvel of the mid-2000s, the kind of record that only could, and only did, get made once.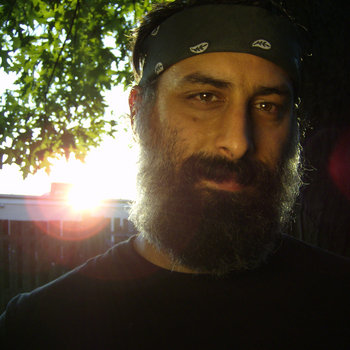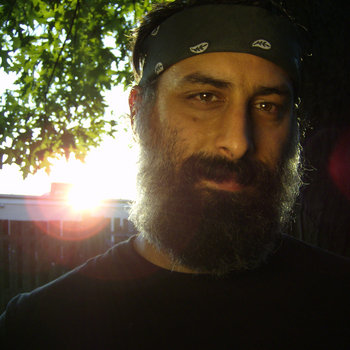 Recorded in Chris Crisci's basement after The Appleseed Cast briefly flamed out, Early Morning Hymns is a lo-fi delight, full of muffled drums and close-mic'd acoustic guitars, with Jordan Geiger coloring the edges with triumphant horns and lonely piano. By eschewing the human-scale post-rock of Low Level Owl, Crisci and co. dug down to the core of his writing, allowing plaintive melodies to come to the fore. Half a decade and several more Appleseed Cast albums later, they took another shot at it with the fuzzier but ever-accomplished Feral Harmonic, maybe Crisci's best collection of pure songs. "Little Bird Courage" is a driving folk anthem without a hint of mawkishness and "Southern Radio" is about as plaintive as Crisci ever got.
—Robert Rubsam