LISTS
10 Essential Electro-Industrial Releases From the Millennium's Edge
By Gary Suarez · October 03, 2018
Cabaret Voltaire and Throbbing Gristle may have flipped the "on" switch, but industrial music's machinery really didn't kick into gear until it discovered its humanity. Electronic body music, typically abbreviated to the letters EBM, drew as much from the noisy experiments of those English art brutalists as they did the German synthesizer servants in DAF and Kraftwerk. Groups like Belgium's Front 242 and Great Britain's Nitzer Ebb made unconventional anthems out of 1980s keyboards and unusual vocal approaches.
Stateside, the EBM sound prospered with the Chicago-based Wax Trax! Records, which not only imported and distributed the European acts in America but also put out music from like-minded domestic artists. Paul Barker and Al Jourgensen donned pseudonyms like Acid Horse and PTP for the label while their best-known act Ministry plugged away in the majors.
As the EBM era's breakout superstars eased into legacy status or dissolved into breakups and hiatuses around the mid-1990s, they inadvertently ceded the genre to guitar heroes. Following the success of their major label endeavor Psalm 69, Barker and Jourgensen had moved Ministry into the heavy metal arena by 1996's Filth Pig, providing both a complement and an alternative to the leading lights of industrial rock, Trent Reznor's Nine Inch Nails. Clones, copycats, and even a few scene vets amplified this new style, some of which managed to successfully time their peaks with the rise of nu-metal.
While Orgy and Static-X charted at Billboard, the industrial underground carried on both the traditions and spirit of EBM, making increasingly danceable material by appropriating from clubbier styles like techno and trance. German imprint Zoth Ommog had been active since the late 1980s, dispensing albums from Armageddon Dildos and Consolidated, among others. The tastemaking label served as the European home to a number of acts that would prove key to this electro-industrial movement that straddled the millennium. In the U.S., Wax Trax!'s power waned as the Philadelphia-area's Metropolis Records surged, thanks in no small part to its signing and distributing albums originating from both sides of the proverbial pond.
Other labels like Ant-Zen, Bloodline, and Dependent would also participate actively in these ultimately short-lived electro-industrial years that straddled either side of the millennium. While certainly not a comprehensive or definitive list, the following 10 albums represent a range that honored the EBM that came before while serving the needs of its nightlife patrons. (Once you've whet your interest with the following, you can also check out some more recent EBM artists here.)
Dating back to the mid '80s, this Canadian project from erstwhile Skinny Puppy member Bill Leeb evolved considerably into the '90s from a pair of raw-if-promising demos Nerve War and Total Terror. As Ministry and NIN prospered with hard rock fans, FLA also integrated riffage into his work, particularly with 1994's Juno Award-nominated Millennium for metal label Roadrunner. By 1997, Leeb appeared more interested in the technological advances made in synths and modules than the chugga chugga of guitars. Drawing inspiration from the rave scene, (FLA)vour of the Weak showed off his programming prowess, delighting dancefloor denizens while baffling many longtime fans. Sampling the samplers, FLA cherrypicked from the big beat boppers to provide a darker vision than that presented contemporaneously by The Chemical Brothers or Fatboy Slim.
With "Soylent Green"—named after the B-grade movie—Bavarian DJ Rudy Ratzinger produced perhaps the biggest international electro-industrial club hit of all time. Some four years later, his solo act Wumpscut dropped a stone cold classic with the provocative and unapologetic Embryodead. A genre-smashing album steeped in the same existential dread and classic horror as outlined in the prior decade by Skinny Puppy, Ratzinger put the latex-and-fishnets set on notice. From a production standpoint, few outside the gabber scene had made beats that hit as hard as the ones on pummeling highlight "War." Lyrically, he spewed historic heresy on opener "Golgotha" and demonic pregnancy on "Womb." All the while, he never missed the opportunity to get people dancing through their myriad miseries.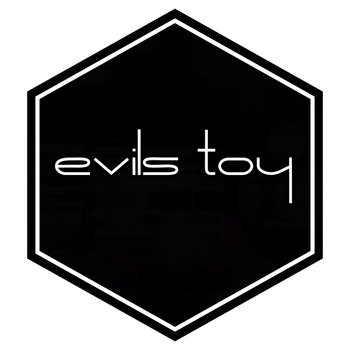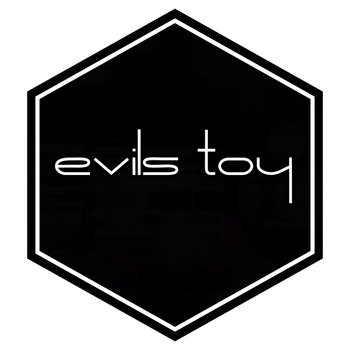 German duo Volker Lutz and Oliver Taranczewski were already pillars of the post-EBM set by the time this transitional album emerged. As trance tendencies began to infiltrate the scene, their project Evils Toy upgraded to something comparatively lighter than their preceding records. Too gruff for synthpop and too brightly colored for industrial, Angels Only thrived in its duality. The title track took on two forms, one an icy and robotic Beyond mix and the other a piano-flecked Above version recalling Robert Miles's dreamy Euro hit "Children." Vocoder helped soften their innately Teutonic hard edges on "Transparent Frequencies," while a new romantic revival bubbles under "From Above Comes Sleep" and the peppy "Contact."
Merch for this release:
Compact Disc (CD)
Initially more Ministry-esque in execution, this Vancouver act went through a distinct reinvention in the latter half of the 1990s. Released in 1997, Blood Meridian boasted an aggressive electronic style rather distinct from early releases like Christmeister, which had arrived nearly a decade earlier. This swift follow-up appeared at first to reconcile both the old with the new, reintegrating guitars as a prominent element to coexist with Don Gordon's infectious production. With a thumping 4/4 beat and squelchy layered synths, "Suspended" exemplified this ideal reunion, headlined by David Collings's shouty and semi-distorted vocals. Beyond that obvious single, however, Language Of Silence revealed a more diverse character for the group, venturing into cinematic soundscapes, rhythmic dystopias, and even left-field hip-hop takes.
Merch for this release:
Compact Disc (CD)
The impact of trance music on industrial manifested itself in a number of ways, but rarely would the more psychedelic strain of the former have such an overt and vibrant impact on the latter. Prior to Fun With Knives, VAC weren't exactly setting the clubs aflame. Yet when Bryan Erickson brought acid sensibilities (pun intended) to his music, it made all the difference. 303 basslines and pulsating rhythms merge with heavy-handed movie samples and echoing rasps for this hedonistic romp through hell. "Fun With Drugs" liberally appropriates both monologue and dialogue from Fear And Loathing In Las Vegas as it builds to banger status, while "The Dark Inside Me" swirls the listener into a narcotic state of uneasiness.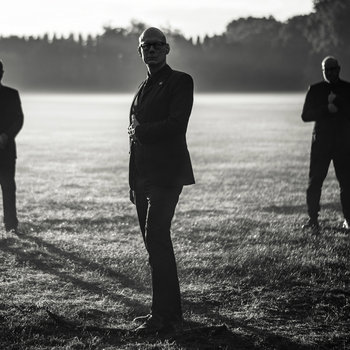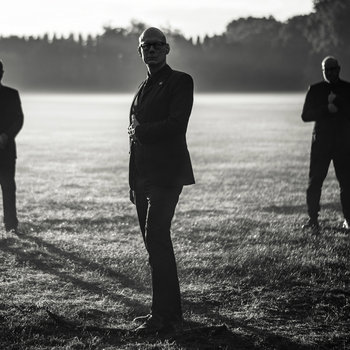 Merch for this release:
Compact Disc (CD)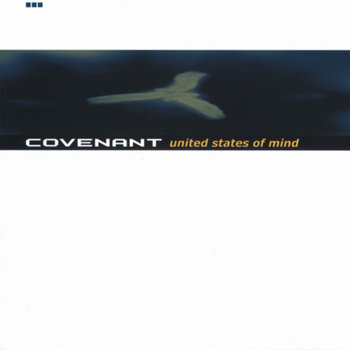 EBM's sci-fi fascination persisted into the 21st century as its direct musical descendents forged forward into the millennial promises of utopia and dystopia. With the Blade Runner opening homage "Like Tears In Rain," this Swedish group enthusiastically set the stage for this positively poppy album. Deeply informed by the Eurodance that regularly charted in their home country, Covenant embrace even the cheesiest of keyboard stabs in a quest for clubland cool. Lead single "Tour De Force" swings like good house music usually does, as does its more maximalist cousin "Dead Stars." Traces of Kraftwerk infiltrate the dispassionate monotony of both "Afterhours and "Helicopter."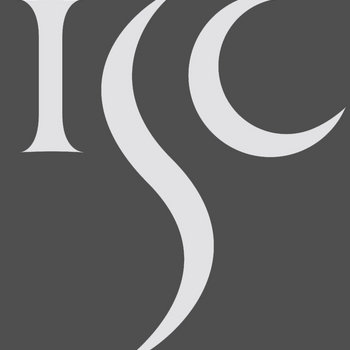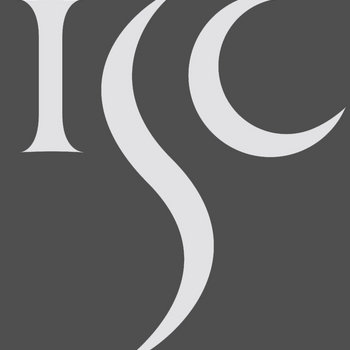 Industrial's chain linkage with its gothic sibling regularly led to crossover acts that catered to both, including Diary Of Dreams and Project Pitchfork. Another example of this inbreeding, In Strict Confidence, revelled in the sort of melodramatic darkness enjoyed by its members Dennis Ostermann and Jörg Schelte. With lyrics in both English and German, Love Kills! depends on synthesized string pads and rugged machine beats to support these songs of lovelorn hopelessness and macabre nihilism. A haunting highlight, "The Truth Inside Of Me" pleads for an honesty its narrator can't bear to share. The darkwave balladry of "Stern" provides balance to the far more frenetic "Kiss Your Shadow."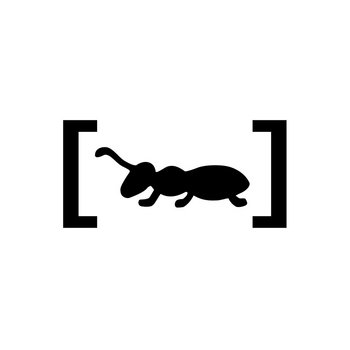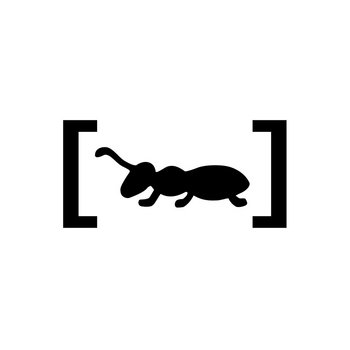 As a corrective to industrial's not-infrequent lean into the mainstream, purists and devotees of the music's origins always found room to bring the noise. Few record labels were as inviting at this particular time to such artists as Ant-Zen. While many of its releases had at best a passing interest in the dancefloor, their acts like Imminent Starvation and P.A.L. made harsh work of it. A former collaborator of EBM pioneer Dirk Ivens (Dive, Klinik), Patrick Stevens stripped away the melodic elements of many of his poppier contemporaries, letting the piston-powered beats stand alone. As Hypnoskull, he offered an ascetic alternative bathed in factory hum that sounded downright machine-like in its coldness. On occasion, his tracks dipped into Atari Teenage Riot's digital hardcore brand, though that never came across as idea theft.
An outlier among those Ant-Zen noiseniks, This Morn' Omina weren't out to damage anyone's eardrums. Instead, the project sought to carry on one of the genre's less heralded but certainly notable traditions. As a fairly loose subgenre tag, tribal industrial encompassed Patrick Leagas's Sixth Comm and Mother Destruction, as well as work by groups as seemingly disparate as Contagious Orgasm and Juno Reactor. 7 Years Of Famine took its ritualistic rhythms beyond meditation and mantra, making for some truly enchanting electro-industrial fare. Sprawling tracks "The Burning Hand" and "Currents" unspooled inventively, though it was the album's shortest record that became a classic. Benefitting from a crunchy kick-snare combo, "One-Eyed Man" conjured the Erasmus axiom, the main sample in the song, as it beckoned the hips.
Assemblage 23
Storm
Among the terms desperately tossed around by rivetheads to describe the cleaner and more danceable sounds sweeping the industrial scene, few seemed as ambitious as future pop. Whether or not the tag suited Seattle transplant Tom Shear, his band did its part to further EBM's legacy. While 2002's Defiance established Assemblage 23 as one of this clubby wave's leading lights, this successor refined his style further into something as polished as the Depeche Mode hits he so clearly adored. Imbued with a genuine heartfelt urgency, his almost operatic voice carries the anthemic singles "Ground" and "Let The Wind Erase Me" to heights that lesser vocalists of the time could at best imitate.