LISTS
An Introduction to Egyptian Black Metal
By Brad Sanders · November 11, 2021
In the '80s, it seemed like every metal band had to have a song about ancient Egypt. Iron Maiden had "Powerslave." Dio wrote "Egypt (The Chains Are On)." Mercyful Fate penned "Curse of the Pharaohs," and Metallica had "Creeping Death." Pyramids and sphinxes made their way onto album covers and arena stages. Mummies appeared on merch. In the mid-'90s, the South Carolina death metal band Nile built their entire identity around Egypt. It's unlikely that any of those bands had ever actually been to the country they were singing about, but they helped define its iconography for the Western world, the same way Boris Karloff did when he donned the gauze of The Mummy (1932). Not unlike the European and American archaeologists who decamped there a century earlier, these bands plundered the riches of Egypt as they saw fit, usually at the exclusion of the local population. There wasn't much of a local Egyptian metal scene yet, but something would soon begin to stir in the Valley of the Nile.
Crescent were one of the first metal bands to emerge from the sands of Egypt. Founded in Cairo in the late '90s, the black/death outfit would soon become the first metal band from the region to play the Wacken Open Air festival in Germany. Their earliest music didn't explore Egypt as a lyrical theme, but by the time they released 2014's debut full-length Pyramid Slaves, they had shifted focus. Every Crescent album since then has been about the mythology, history, and culture of their ancestors.
"We had a debut in 2006 that never saw the light, as I decided to switch Crescent's style to something I can associate myself with more, which is what Crescent came to be today," singer and guitarist Ismaeel Attallah says via email. "The ancient Egyptian theme is of a much richer scope for us to delve in, especially in that it touches all aspects of life, politics, religion, and mysticism that we felt quite connected to."
"It is a matter of identity and what we can relate to. It's not really about bearing a flag or filling a gap in the extreme metal world," guitarist Youssef Salah adds. "However, it pleases us to know that many see us as a representation of Egypt's history or culture when it comes to extreme metal."
A robust scene of Egyptian black metal bands has followed in Crescent's wake over the past several years. (Crescent are careful to note that they do not consider themselves a black metal band, due to the genre's association with Satanism.) Read on for a guide to the artists reclaiming the imagery of ancient Egypt and bringing it to life with tremolo picking and blast beats.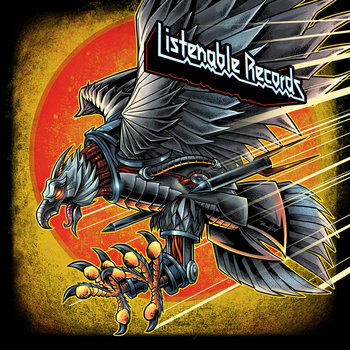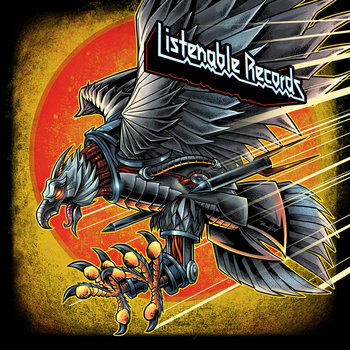 Merch for this release:
Vinyl LP, , Compact Disc (CD)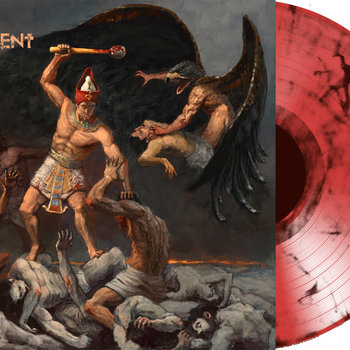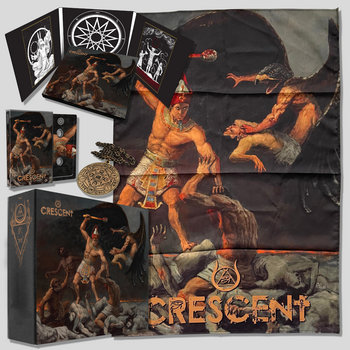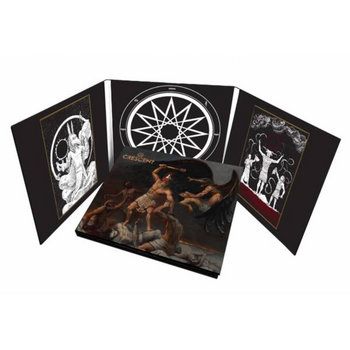 The godfathers of the Egyptian scene have been honing their muscular blackened death metal for more than two decades now. It's never sounded better than on their third LP, Carving the Fires of Akhet, which came out earlier this year. Crescent lean into their epic side on songs like eight-minute opening track "The Fires of Akhet," but they ensure that even the densest of their multi-part compositions feel propulsive by infusing them with a Behemoth-like sense of heavy groove and brutality. The songs all explore ancient Egyptian themes, a lyrical well which Salah says the band has yet to exhaust: "We are sure that we still have a lot to learn and explore, but we'll see until what extent this theme will take us. After all, everything has an end."
Odious were early contemporaries of Crescent, forming in nearby Alexandria in 1998. Frontman Bassem Fakhri has incorporated ancient Egyptian and Middle Eastern folk instrumentation into the band's melodic black metal from the beginning, an influence that's only become more pronounced as the years have gone by. The proggy, symphonic Skin Age lets its traditional acoustic sounds jostle with the guitars at the front of the mix, resolving in something like a black metal version of Orphaned Land.
Merch for this release:
Cassette, 2 x Vinyl LP, Compact Disc (CD)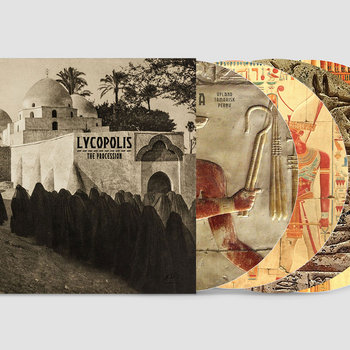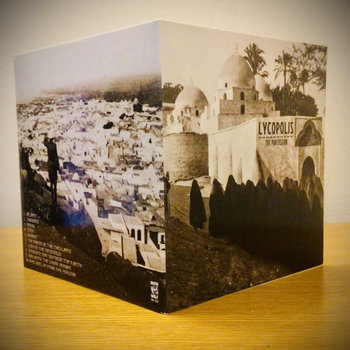 Lycopolis come from the small college town of Asyut, far from the relatively cosmopolitan hubs of Alexandria and Cairo. Their sound is similarly off the beaten path. They run rich guitar melodies and throbbing, post-punk bass through a raw black metal filter, often sounding as much like acolytes of Joy Division as they do contemporaries of Lamp of Murmuur. Like many of the bands populating the current raw black metal wave, Lycopolis are prolific, with two EPs, a full-length, and a live album to their name in 2021 alone. The ancient Egypt they evoke on those releases is a harsher, more punishing place than the one found in a lot of popular culture on the subject. It also feels like a truer one.
The black metal that Ethereal Credence play on The Dawn of the Arriving Age, their searing 2020 debut, is as melodically complex as anything coming out of Egypt right now. Though their sound is rooted in the Norwegian Second Wave, they don't sound limited by it, balancing their impressive blasting with dark folk passages, soaring clean vocals, and dizzying runs of neoclassical guitar. Vocalist Sammy Sayed and drummer Amir El-Saidi are also members of Cairo death metal stalwarts Scarab, making them perhaps the most visible ambassadors for extreme metal in Egypt.
Merch for this release:
Compact Disc (CD)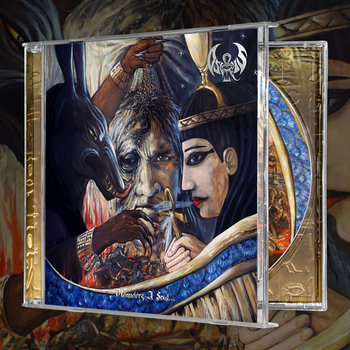 Like Crescent and Odious, Osiris belong to Egyptian black metal's inaugural class. Their first demo dropped in 1997, and already, they were lyrically fixated on the ancient civilizations of their homeland. It took until earlier this year for project leader Ali Zeid Shinshi to finally release a debut full-length, but Meanders a Soul was worth the wait. A maximalist, symphonic sound emerges on the album, and the synthesized piano, strings, and woodwinds help Shinshi render a vivid vision of the time of the pharaohs.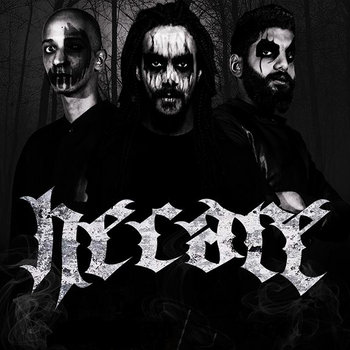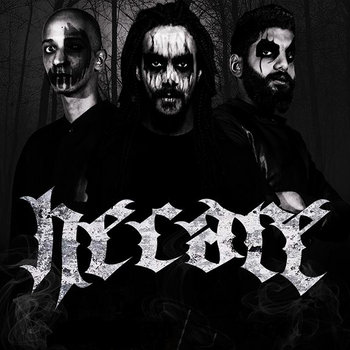 Cairo's Hecate also embrace the symphonic side of extreme metal, even going so far as to release two versions of their sophomore album, In Nomine Artem Blackium—a standard version and an orchestral version. (The standard version is plenty orchestral in its own right, and it feels like the definitive listening experience.) Stabbing violin and martial horns trade blows with pummeling drums and chugging riffs on songs like "King ov the Underworld" and "Surrealistic Resurrection," yielding a sound somewhere between Behemoth and late-period Emperor.