LISTS
Dungeon Synth 2: Back to the Dungeon
By Robert Newsome · April 02, 2018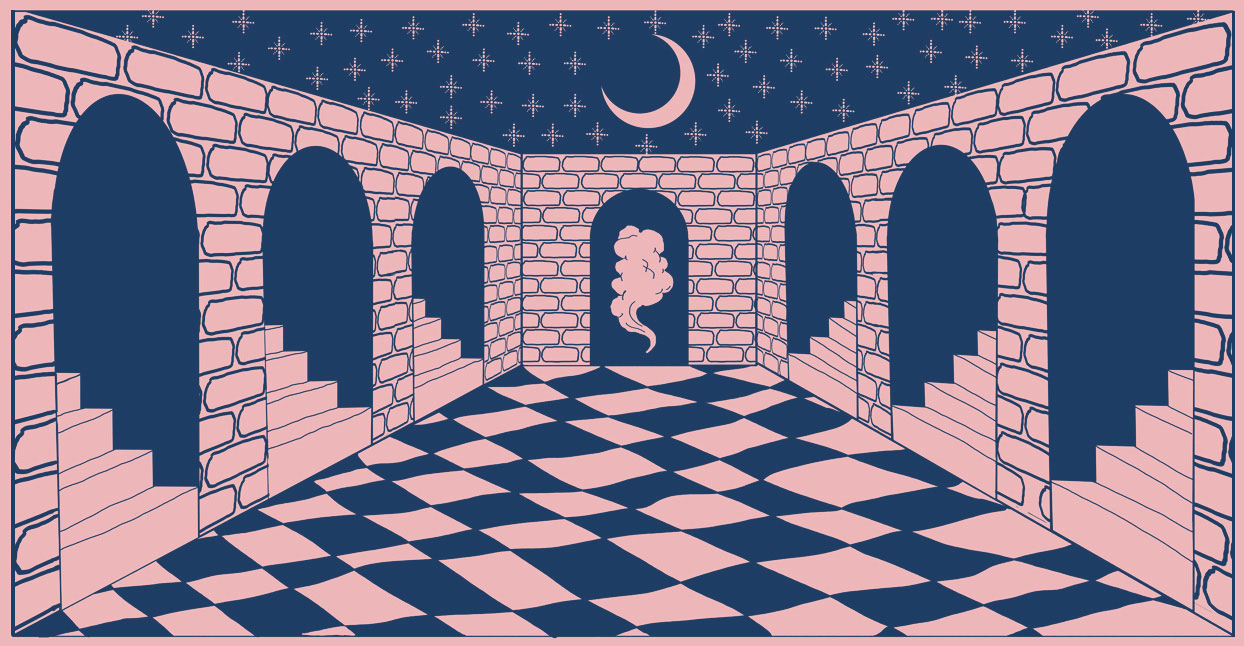 It's always there, whispering to you in the silence. You can block it out, but it takes effort. You walk through your days knowing that you don't really belong. Always knowing that soon, you'll have no choice but to answer the call. No matter how long you're above ground, you know that you'll never be truly at home here. From the moment you first descended underground, you knew that a part of you would always live below. That part is growing, and soon you know that you will return home. You belong to the dungeon.
The map of the world of dungeon synth is constantly expanding, its artists continually mixing new influences into the traditional dungeon synth sound. New projects spring up almost daily. It's difficult to keep up and, like any adventure, it's up to the traveler to create their own map. Below are 10 more reference points that you can use as markers on your own journey through the ever-changing and always rewarding lands of dungeon synth.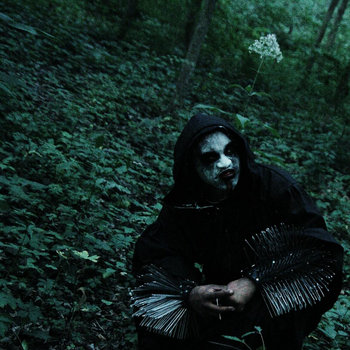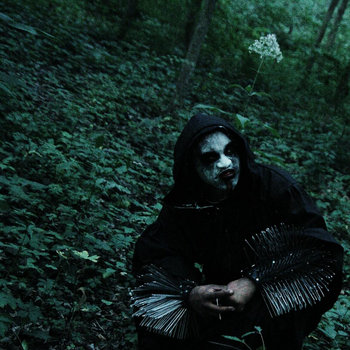 Merch for this release:
Cassette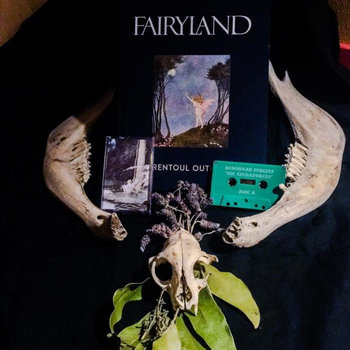 Like many artists in this genre—and as you may expect from seeing their name—Acheulean Forests finds inspiration in nature. But this music explores the unseen side of the natural world, the fairies and forest spirits. Eschewing the aggressive themes of battle and conflict often found in dungeon synth and focusing on what Chieftain Conifer, the musician behind the project, refers to as "a place that maybe we cannot tangibly grasp but we know is right under our noses," Acheulean Forests opts for a meditative, often whimsical sound reminiscent at times of the film scores of Richard Band and the works of pianist/composer Gary Stadler. This is music for twilight walks through meadows, for becoming a part of the landscape rather than just an observer.
Merch for this release:
Cassette
Dungeon synth artists often find inspiration in video games, though it's generally the soundtracks from those games that provide the inspiration. The anonymous musician who records as Pendragon, however, was influenced by an early affinity for the arcade "beat 'em up" game Knights of the Round to dig deeper into its source material. The mythology of King Arthur and the Knights of the Round Table provided a wealth of source material for Pendragon's music, which combines traditional dungeon synth atmosphere and neo-medieval melodies with elements of folk music, orchestral scores, and even a little bit of '70s British prog.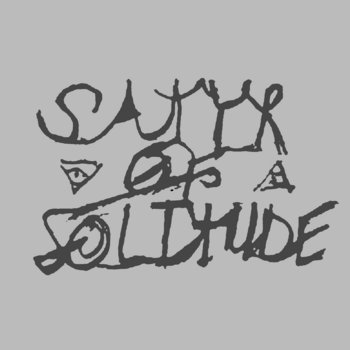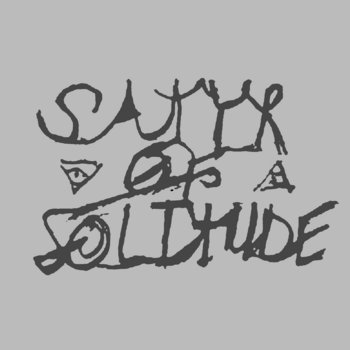 Maybe you're old enough to remember video stores. Maybe you remember the feeling of selecting a release from the "horror" section based solely on the cover art. At home, you watch the previews before the movie begins. Satyr of Solitude's Demo 1 evokes that very specific feeling: There's a cinematic quality to the music here, but it's accompanied by tape hiss and a slight distortion. It's the sound of being alone in the dark, of sensing spirits lurking in the shadows, and waiting for them to make themselves known.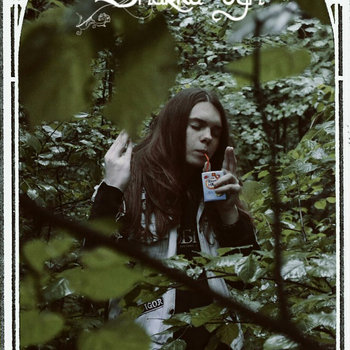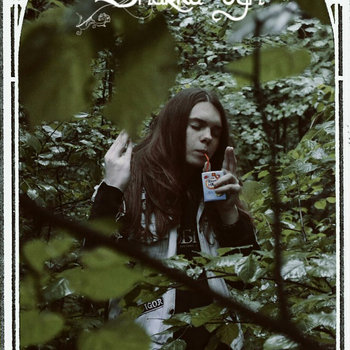 Moscow dungeon synth artist Sharku Ogh has issued several releases under that name but, inspired by Summoning's "Khazad Dum," he's also begun recording Tolkien-inspired material under the name "Balin's Tomb," a project which has moved away from the black metal sound of its early releases to produce haunting, contemplative, minimalist dungeon synth. The artist continues to make "dungeon noise" under the name of Sharku Ogh, but the recent Balin's Tomb compilation, Shadow of Mordor, takes some of that earlier work and re-records in a way he describes as "more serious and colorful."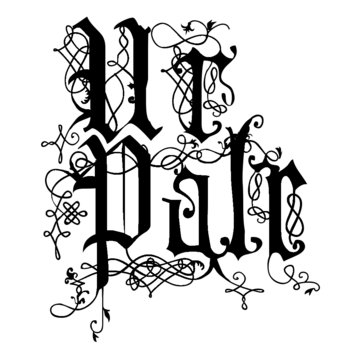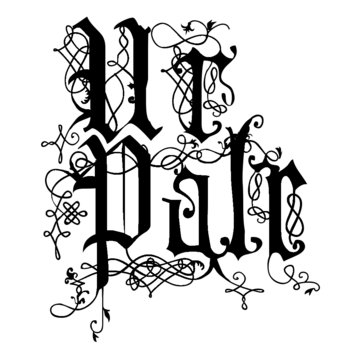 Ur Pale's two available albums are majestic, sweeping, and emotional, conjuring images of sails filled with wind, reeling flocks of gulls, and moonlit harbors. After all, the ocean is deeper than any dungeon, and twice as dark. Ur Pale explores the vast world close to the surface, only hinting at the dark mysteries beneath the waves. Asked about the fact that the project sidesteps the genre's usual coldness and aggression, Ur Pale says, "I wanted to make my music more calming, to be a reflection of the landscapes in my mind. I decided to abandon the dark caves and move to the seas, to the endless oceans."
There have, at press time, been two Skeleton Wars. The first occurred in the Keep of Gorp, and the second ended with a ferocious battle against Bonechief Derizog. The fighting was, as you would expect, brutal, the digital bloodshed accompanied by Skeleton War's burbling, driving 8-bit anthems. Skeleton War's music recalls the early days of 8-bit video game music, but more Mastertronic's Storm or Zeppelin Games' Zybex than Nintendo's Super Mario Bros. Although the technology is solidly Atari 800XL, the melodies and themes place these works firmly in the dungeon. Before you know it, the Skeleton Wars have ended, leaving you wanting more.
While the aesthetics and sound of Illusionment's two albums Ensorcellment and Secret Lore of Ocean place them firmly within the castle keep of dungeon synth, there's a hidden passage below, linking these albums with The Resident's Commercial Album, released in 1980. Both are synth-driven works that present looped musical passages of a set length, both rely on strong melodies to catch and hold the attention of the listener, and both impose strict time limits on the compositions they contain. Illusionment chooses to let these melodies loop a few times before fading out, keeping the track length to three minutes rather than the Residents' 60-second songs. It's an interesting concept, made more memorable by Illusionment's ability to write and play intricate melodies that are worth repeated listening. The cyclical nature of these songs feels contemplative and at times playful, but never cloying or uninteresting.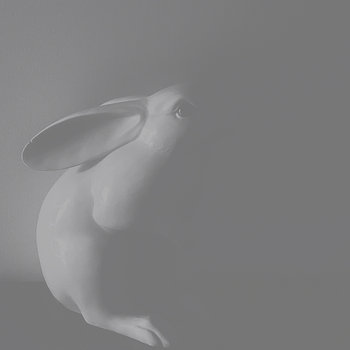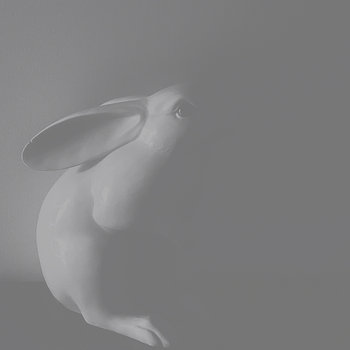 Dungeon synth is deeply rooted in the musical and aesthetic traditions of black metal, but Boston's Witch Tomb moves beyond those influences to incorporate elements of analog synth and progressive rock into their music. Witch Tomb's slowly unfolding self-titled release perfectly combines the otherworldly atmosphere of dungeon synth with the tension of a forgotten giallo soundtrack. The driving percussion featured on the second release, Lord of Blizzards, serves as the foundation on which this desolate, icebound work is built. Drawing equally from time-honored conventions as well as influences from techno, power electronics, and modern classical, the works of Witch Tomb are part of a movement expanding the boundaries of what dungeon synth can be.
Dream Forgotten's Visions from Enchanted World is, at times quiet, ruminative, almost liturgical, and at other times playful, off-kilter, and experimental. Nebularia, the musician behind the project, claims musical roots in symphonic and ambient music as well as the expected influence of black metal, but also cites the more upbeat power metal as an inspiration. The goal for Dream Forgotten was, Nebularia says, to "have a different mood. This music doesn't have to be aggressive." There's a refreshing eclecticism displayed on this debut release, bringing the listener pipe organ processionals and hip-hop inspired "dungeon beats" while maintaining a sense of cohesiveness that makes Visions from Enchanted World work as an album rather than a series of unconnected sketches.
-Robert Newsome