LISTS
Doom Metal: A Brief Timeline
By Jon Wiederhorn · February 02, 2017
The core sound of doom metal is instantly recognizable—and has been for more than 45 years. No one's going to confuse doom with death, thrash, or black metal. And even though modern practitioners of the form have modified the structure, blended it with other subgenres, and sped up or slowed down the tempos, doom will always have its place in the lexicon of metal.
The structure of the music is rooted in the same scales as the blues, and doom's emotional impact parallels the drained, downcast spirit of artists like Robert Johnson and Son House. But the sound is amped up and magnified so the tone isn't just sad, it's mean and disconsolate too. From the moment Black Sabbath broke through with their self-titled debut in 1970—essentially defining metal in the process—they laid the foundation for doom.
Doom affects the gut and the psyche, conveying sensations of darkness and foreboding with fuzzed out guitars, mid-paced tempos and generally morose vocals. Groove is paramount, as is a certain amount of repetition, generally achieved with crunching, palm-muted guitar chords complimentary, minor key melodies and rhythms that wax and wane, only to rise again. Sometimes there are organs, samples, and variations in musical complexity. These sonic shifts are what have helped sustain the genre from one generation to the next. But even without the musical modifications, doom is forever because dread and grief are universal—and musicians will always be drawn to express universal feelings of anger, hopelessness, fear, and sadness.
Once bands in the '70s heard Black Sabbath and Paranoid (which came out later that same year),  they were indelibly impacted; some started tuning down their guitars, plugging into overdriven distortion pedals and writing the loudest and ugliest dirges they could conceive of. Between the substances they were consuming, the wave of occult literature they were drawn to by Anton Szandor LaVey, Aleister Crowley, and Austin Osman Spare, and popular films like Rosemary's Baby and The Exorcist, a sinister, depression-fueled spirit spread through the counterculture and stoked the growing flames of metal. And once doom had a foothold in the music form it would never be the same.
The Big Wizards (1971 – 1990)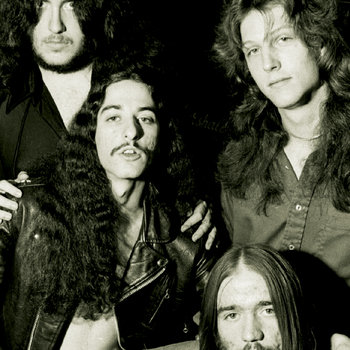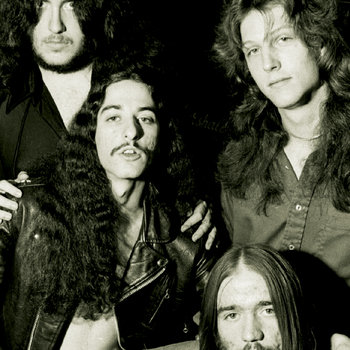 Merch for this release:
Vinyl LP, T-Shirt/Apparel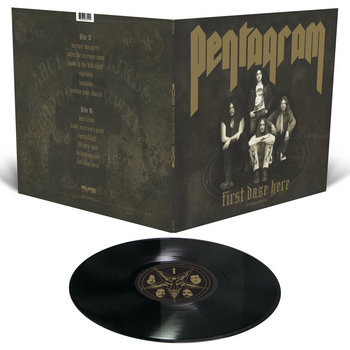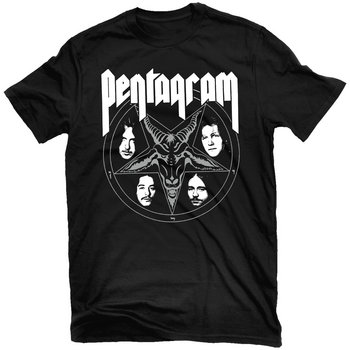 One of the first bands to tap into the new, blackened spirit of doom was Alexandria, Virginia's Pentagram, who injected their songs with the sounds of Blue Cheer, Jethro Tull and Uriah Heep. Frontman Bobby Liebling—a volatile individual with a long history of heroin addiction and a recent reputation for of misogyny—was prolific from the start, and wrote dozens of songs in the band's first few years of existence. But aside from a few singles Pentagram put out between 1973 and 1979, they were largely ignored until their first proper release. That self-titled debut came out in 1985 and captured the band's turbulence and instability. Since then, Pentagram have released eight more studio albums; their most recent offering was 2015's Curious Volume—Liebling is the only original member these days. Between 1971 and now, Pentagram have been a fiery revolving door that has featured no less than 30 members, five of whom died over the years. Liebling, who has somehow survived numerous overdoses, continues to tour and record. The best introduction to the influential band is First Daze Here, which features rarities and remastered tracks recorded between 1972 and 1976, most of which sound like a cross between Tull early Sabbath, with some blazing, psychedelic solos. For those who can't get enough, check out First Daze Here Too, which is comprised of more of the same, plus covers of songs by Rolling Stones and The Yardbirds.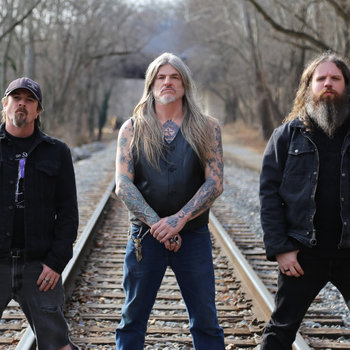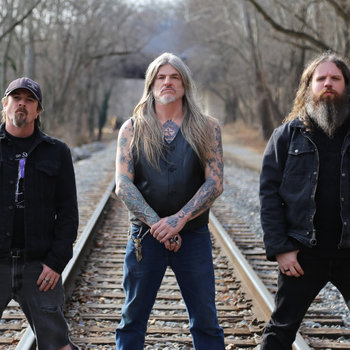 Over the decades, U.S. doom metal mainstay Scott "Wino" Weinrich has performed in Saint Vitus, The Hidden Hand, Spirit Caravan, Wino, Place of Skulls and Shrinebuilder. But the doom veteran got his start back in 1976 in the Potomac, Maryland group Warhorse, which in 1980 changed its name to The Obsessed. As with other early doom bands, it would take nearly a decade for the public to catch up with the group, which played scorching punk-tinged doom. By then, the band had broken up and Wino had traveled to L.A. to join Saint Vitus. The Obsessed finally made their mark in 1990 when their self-titled debut, which had been recorded with Wino in 1985, was finally released. Soon after, Wino left Vitus and returned to The Obsessed, which recorded two more well-received albums, 1991's Lunar Womb and 1994's The Church Within. A year later, the band split for the second time. However in 2016, Wino reformed The Obsessed with members of The Hidden Hand, Spirit Caravan and Ghost Ship Octavius. Their recently released demo "Be the Night," is a chugging punk-ish tune that brings their legacy of doom full-circle.
Merch for this release:
T-Shirt/Apparel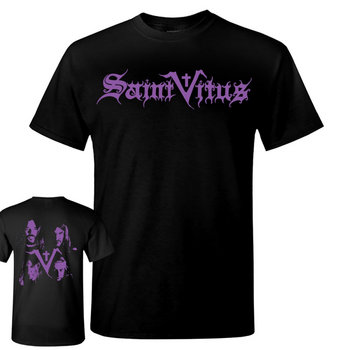 Saint Vitus formed in Los Angeles in 1981and named themselves after the Black Sabbath song "Saint Vitus Dance." Their original vocalist was Scott Reagers, but the band became best known as Wino's vehicle; he joined in 1986 and played on their most popular albums. While Saint Vitus were clearly proponents of doom, and favored ominous trills, snarling wah-wah bursts, sprawling rhythms and histrionic vocals, they were signed to Black Flag guitarist Greg Ginn's SST Records, which encouraged them to speed up some of their music and deliver it with a bit more punk 'tude than most doomsters' bands (they even covered Black Flag's "Thirsty and Miserable.") Live Vol. 2, the band's third concert recording, features the band hammering through their most recognized songs with Weinrich during a 2013 European festival. The Deluxe Edition also includes the low-fi live album Marbles in the Moshpit, which was recorded in 1984, and features Reagers, who rejoined the band in 2014 after Wino was busted in Norway with 11 grams of speed and deported.
In the '80s, Swedish metal bands rarely made a global impact, yet with the release of their 1986 debut Epicus Doomicus Metallicus, Candlemass were widely embraced by the underground and quickly rose to the top of the doom metal heap. The band played multi-faceted songs driven by mournful vocals, penetrating power chords, gloomy string bends, and fiery, melodic leads. They released four more impressively morose albums before breaking up in 1994. Since then, they've reunited with various lineups and released numerous albums, including the double-disc Epicus Doomicus Metallicus – Live at Roadburn 2011. One of the highlights of the release is the opening track "Solitude," which buzzed with the same feral animosity the band exhibited when they debuted the song 25 years earlier.
The Apprentice Warlocks (1990 – 1999)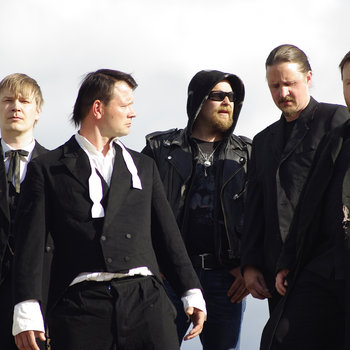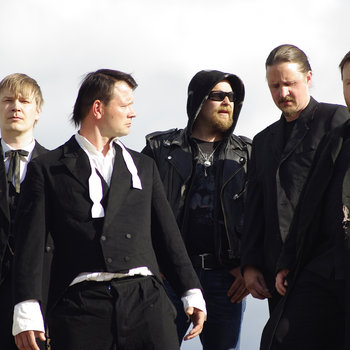 One of the pioneers of funeral doom—a subgenre that emphasizes sluggish tempos and focuses more intently on depression than fantasy or the occult—Finland quartet Skepticism formed in 1991. At first, they played death metal, but they soon slammed the brakes on their rhythms and brought baleful keyboards to the forefront of their elongated songs. Their debut full-length, Stormcrowfleet, combined raspy vocals with intertwining guitar lines and sparse beats, making waves in the depressive metal underground. The band modified the formula over their next four albums. Their most recent release, 2015's Ordeal, was recorded live, bringing out the raw simplicity of their songs without resorting to polish. The last two tracks are "Pouring," from their debut and "The March and the Stream," from the second album "The March and the Stream," which are both less focused than the other numbers on the album and offer an idea of how Skepticism have progressed over the years.
After leaving the hardcore bands Sore Throat and Warfear, guitarist Rich Walker formed Solstice in Dewsbury, England in 1990. Like Napalm Death's vocalist Lee Dorian, who helped form the influential Cathedral, Walker found more emotional resonance in slower tempos and more defined guitar parts than he did in hardcore. He also drew the emphasis to melody, complementing the band's tuneful vocals with a range of counter-riffs and harmonic licks. Solstice's debut album, 1994's Lamentations, remains their purest epic doom release, upping the ante on country mates Pagan Altar and Witchfinder General. While it's not a concept record, it unravels like a treacherous, but majestic Medieval journey, albeit one that intersects with Norse mythology. There's even a beautiful folk number, "Empty Lies the Oaken Throne," which acts as a brief respite between the record's two halves. But the highlight here is the opener "Neither Time Nor Tide," which starts with choral chanting and bursts into an infectious line that carries through the song.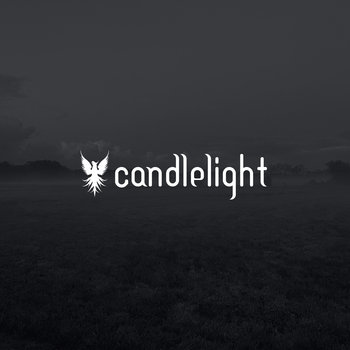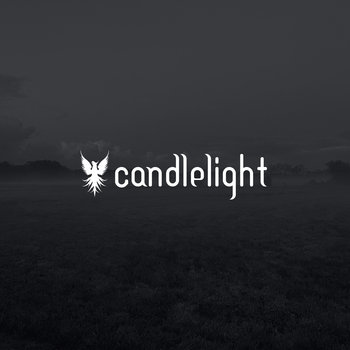 One of the pioneering bands of the stoner/doom era along with Sleep, Orange Goblin formed in 1990 in London and soon shared the peace pipe with Cathedral frontman Lee Dorian, who signed them to his label Rise Above. The band's 1997 debut, Frequencies From Planet Ten, established the template with nasal vocals, fuzzed-out rhythms, and psychedelic leads that borrowed from Black Sabbath, Trouble, Saint Vitus, and Cathedral. Modifications came with the desert rock influences of 2002's Coup de Grace, but the band still proved that composing propulsive, quasi-psychedelic songs that kicked like a backfiring Harley were far more important than writing anything boundary-pushing. Impressively, Orange Goblin have only lost one original member in 22 years, guitarist Pete O'Malley, and they never replaced him. But even with one guitarist, the band still generates enough electricity to keep a neighborhood of grow lights glowing. Their latest, 2014's Back From the Abyss, sees them in fine form and even features a speedy Motorhead homage "The Devil's Whip" among the visceral doom grooves.
Merch for this release:
Vinyl LP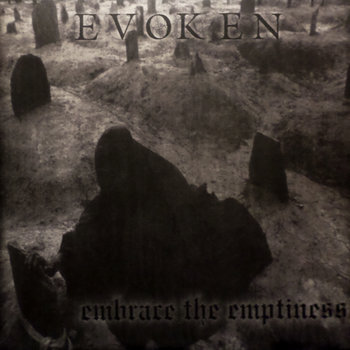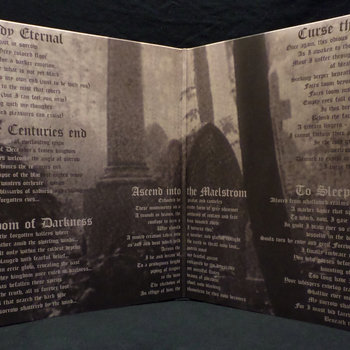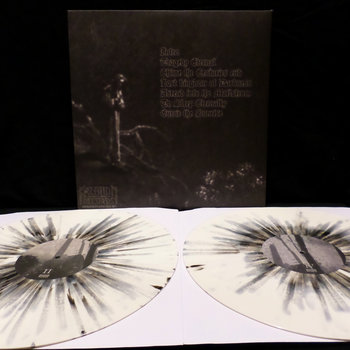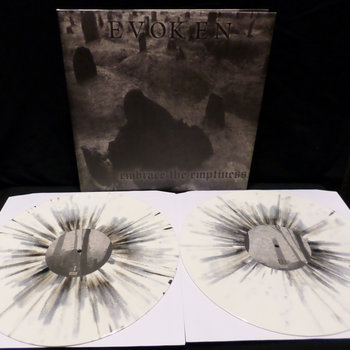 By the time they released their  first album, 1998's Embrace the Emptiness, this Lyndhurst, New Jersey outfit (formed in 1994) knew how to soak up sorrow and dread and spread those feelings through a framework of textural, mid-paced doom. And they've only gotten better with time, generating less of a disconnect from one track to the next, even when they're switching between spare, baleful piano chords and slow, barren vistas of gothic doom and funeral death. Instead of drawing from the stalwarts of the genre, Evoken gain soul-draining strength from bands like Esoteric and Mournful Congregation. The band's most recent album 2012's Atra Mors, is comprised of six lengthy metallic dirges filled with elongated passages that stretch like dusty cobwebs, spoken and growled vocals, semi-distorted guitars, atmospheric keys and beats that vary from barely present to tribal and rumbling. Two short acoustic pieces—one with piano, the other made up of acoustic guitar and weeping strings—create a welcome diversion from the endless droning, yet do nothing to lighten the mood. Without resorting to jarring, ear-piercing dissonance, Evoken have become masters of darkness.
Harbingers of the Apocalypse (2000 -2009)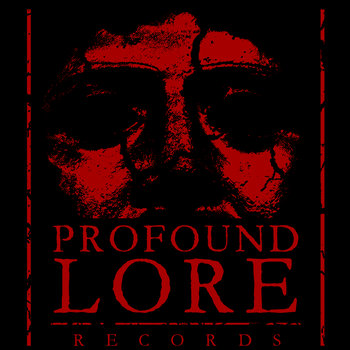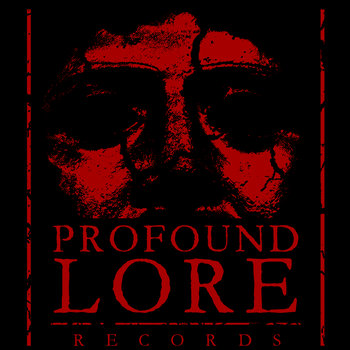 Merch for this release:
Compact Disc (CD)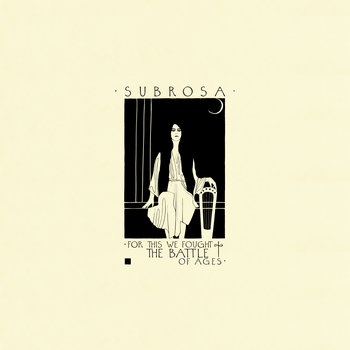 Since emerging from Salt Lake City, Utah, SubRosa have reinvented the tenets of doom by making violins their music's primary instrument and relying on the elegiac twin vocals of Rebecca Vernon and Sarah Pendleton to express themes of sadness, disillusionment, and mortality. While the music is heavy, the guitars play second fiddle to the mournful strings, offsetting the quivering lead passages with delicate arpeggios and dense backing riffs. With their fourth full-length, For This We Fought the Battle of Ages, Subrosa marry their innovative music with lyrics based on the 100-year-old Russian novel, We about a totalitarian regime that forbids secrets and punishes pleasure. It's the perfect framework for the oppressive, sometimes militaristic, often despairing tunes rooted equally in doom and alt-rock. As gloomy as songs like "Despair is a Siren" and "Killing Rapture" are, there's a palpable rage flowing through the album that prevents the art from sounding too, well, artsy.
Merch for this release:
Compact Disc (CD), 2 x Vinyl LP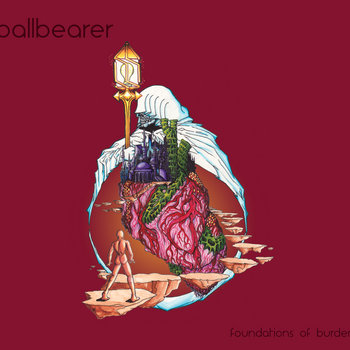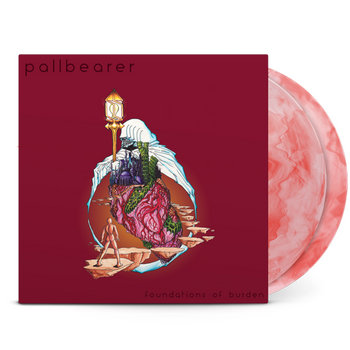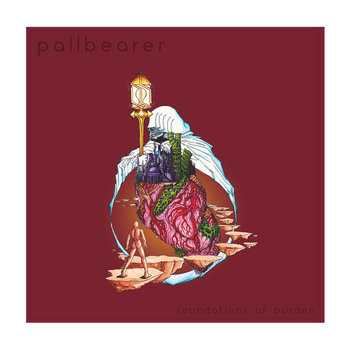 It sometimes takes bands a few albums to build momentum. That wasn't the case for Little Rock, Arkansas quartet Pallbearer, whose 2012 debut Sorrow and Extinction took all the lessons from Sabbath, Trouble, Candlemass, and Sleep and codified them into an emotional exorcism that echoed, throbbed, and tumbled like a warehouse in the epicenter of an earthquake. The hipsters and doomsters both loved it. As daunting as it was to create a follow-up, Pallbearer did so in less than a year with the help of veteran producer Billy Anderson, who encouraged the band to adhere to its strengths while expanding its parameters. Most of the songs are slightly longer and a bit more complex than those on Sorrow and Extinction, providing more contrast to the buzzing rhythms. And while tracks like "Worlds Apart" and "Watcher in the Dark" are as dark and dispirited as ever, the incessantly punishing walls of sound convey a contradictory sense of euphoria that's a paramount and explicable element of the album's greatness.
Merch for this release:
2 x Vinyl LP, Compact Disc (CD), Cassette, T-Shirt/Apparel
After 10 years as a droning, expansive stoner metal band, Eugene, Oregon trio Yob decided to break up in 2006 and explore other career options. When nothing stuck, they reformed in 2009 with a revamped lineup and continued pretty much where they left off, writing lengthy, psychedelic workouts that ebbed and flow indefatigably, building in power and intensity along the way. The band's sixth album, Atma, features five songs that trudge, crash, and buzz like the best of Sleep. But the vocals are more eclectic, mixing traditional melodic metal howls with more aggressive growling. And instead of relying strictly on titanium-strength riffs, Yob augment their passages with abrupt noises, ringing tendrils of guitar and extended pauses that bring to mind Neurosis. The highlight here is "Before We Dreamed of Two," which builds unnerving radio chatter, scribbly noodling and a down-tempo power chord pattern into a framework for heavy-lidded ecstasy.
Soothsayers of Tomorrow (2010 -)
Merch for this release:
2 x Vinyl LP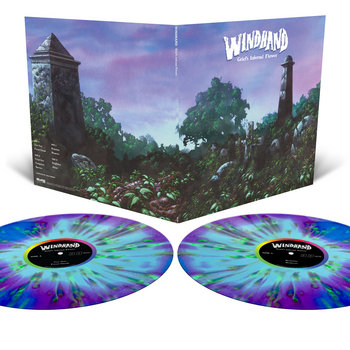 This Richmond, Virginia quintet rely on female vocalist Dorthia Cottrell to provide their mid-paced clamor with a haunting ethereal touch. The band fine-tuned the formula for two solid albums, 2012's Windhand and 2013's Soma. But it was with their third full-length offering, Grief's Infernal Flower, in 2015, with which Windhand hit full stride. Cottrell's voice ranges from melancholy to agonized, and when her bandmates embellish the songs with vocal harmonies, as on "Tanngrisner" and "Hyperion" the music takes on an almost spiritual vibe. And right when it seems like Windhand is lacking diversity, the band diverges into effect-laden passages that carry the music in an entirely different direction.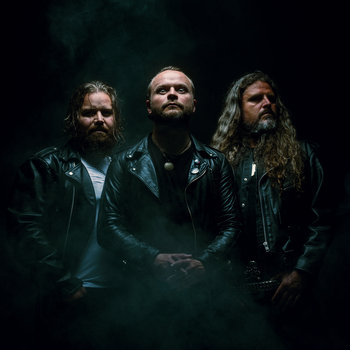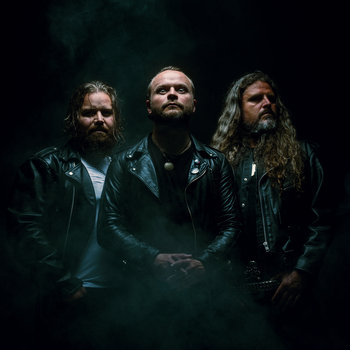 Merch for this release:
Compact Disc (CD), Vinyl LP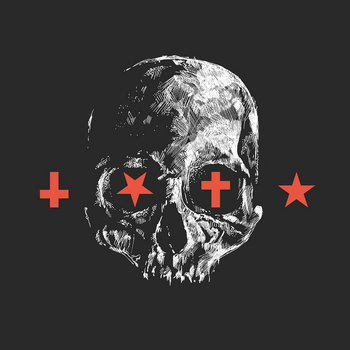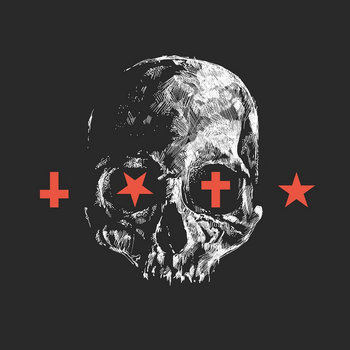 Formed in 2004 when former members of Norwegian black metal band Gorgoroth got tired of playing frantic, blasphemous music, they formed Sahg—initially a doom band dedicated to emulating the post-Black Sabbath sounds of Trouble, Candlemass, and Cathedral. Twelve years and five releases later, Sahg can still write chunky palm-muted riffs and eerie, minor-key arrangements, but they've evolved far beyond their roots, and are now injecting their style of doom with otherworldly atmospheres, psychedelic flourishes, and unpredictable rhythmic structures. The band's new album Memento Mori is musically diverse and emotionally impacting, touching on themes of death and loss with songs that incorporate Pink Floyd-like ambience ("Black Unicorn"), Mastodon-style prog ("Silence the Machine") and even the acoustic-based folk metal of Opeth ("Praise the Electric Sun").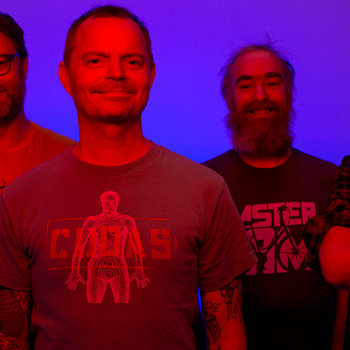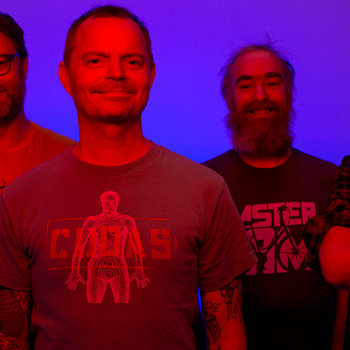 Merch for this release:
Vinyl LP, Compact Disc (CD), T-Shirt/Apparel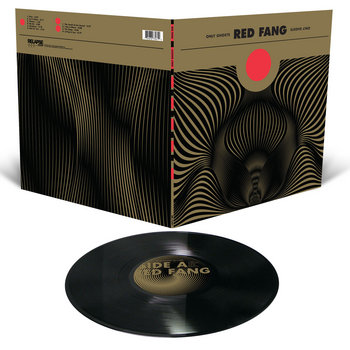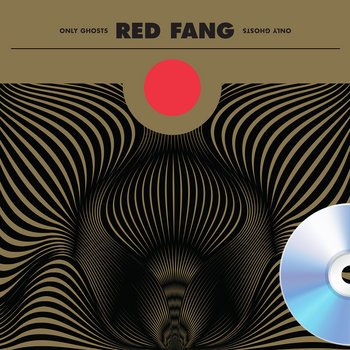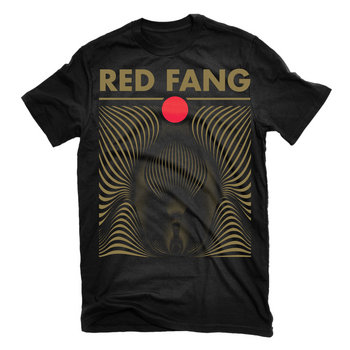 Faster and more energetic than most "doom" outfits, Portland Oregon, quartet Red Fang set the bar high for themselves with the stoner metal gem "Prehistoric Dog" from their 2008 self-titled debut, which blended the infectious riffage of Kyuss with the jetpack propulsion of Mastodon. Their music hasn't radically shifted since then, but it has become more intricate, evolved, and consistent. Red Fang's third full-length, 2013's Whales and Leeches incorporates more bridges and middle-eighths between verses and choruses, but they're all constructed with a penchant for surging hooks that they cling together like a six-pack of Milwaukee's Best. Yob vocalist Mike Scheidt provides histrionic vocals and euphoric harmonies to the sludgy "Dawn Rising" and Three Mile Pilot's Pall Jenkins embellishes "Every Little Twist" with vocals and musical saw, adding both credibility and diversity to an already killer release.
Merch for this release:
Vinyl LP, Compact Disc (CD), T-Shirt/Apparel, Button/Pin/Patch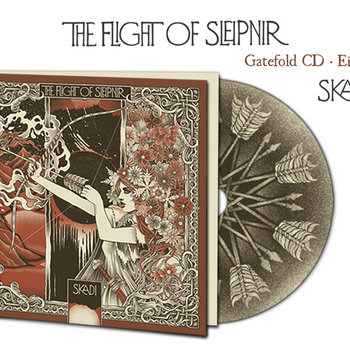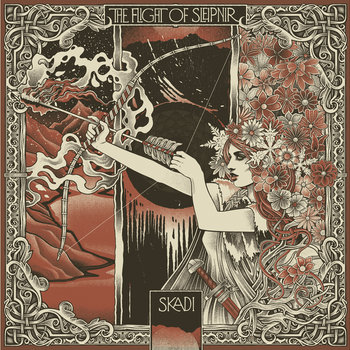 Considering their obsession with Norse mythology (Sleipnir is Odin's eight-legged steed), the Viking metal in their riffs and the abundance of folk interludes, it's perhaps a little surprising that The Flight of Sleipnir are from Arvada, Colorado. Bringing influences like Tyr and Ensiferum into their rumbling doom, the band have developed a style that's both granite-heavy and playfully acoustic. The band's fourth album, 2013's Saga is as driven by epic folk passages as its earlier efforts, but it's not as blatantly Nordic-sounding, incorporating more Western prog and classic rock into its songs, which range from delicate and elegiac ("Reverence," "The Mountain") to dense and crushing ("Hour of Cessation," "Beneath Red Skies"). But The Flight of Sleipnir are at their best when they're blending the tender with the terrifying.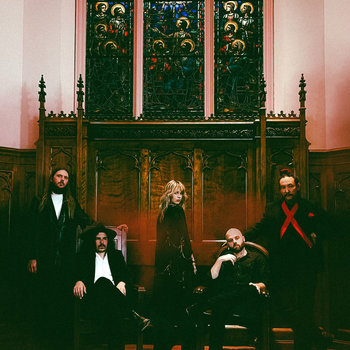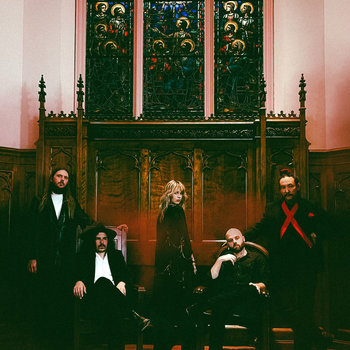 Merch for this release:
Cassette, Vinyl LP, Compact Disc (CD)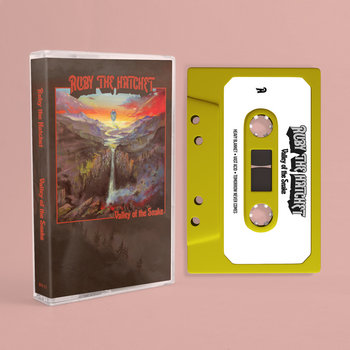 This New Jersey stoner rock quintet blended the rhythmic structures of Sabbath, Heart, Led Zeppelin, and Fleetwood Mac on their 2012 debut Ouroboros. They're still attached to their classic rock roots, but they've developed as songwriters, relying less on extended jams and drawing the focus more to ominous, well-crafted hooks. Their second proper album Valley of the Snake is a mid-paced rocker that's louder and chunkier than their debut, but packed with enough Alice In Chains-style vocal harmonies to provide tuneful balance. Vocalist Jillian Taylor shines throughout, providing stellar vocals to the luging "Vast Acid" and the sludgier "The Unholy Behemoth," and organ player Sean Hur enhances even the heaviest music with a swirly '60s vibe.
-Jon Wiederhorn