LISTS
A Guide to Acclaimed Toronto Rapper DijahSB
By Max Mertens · August 20, 2021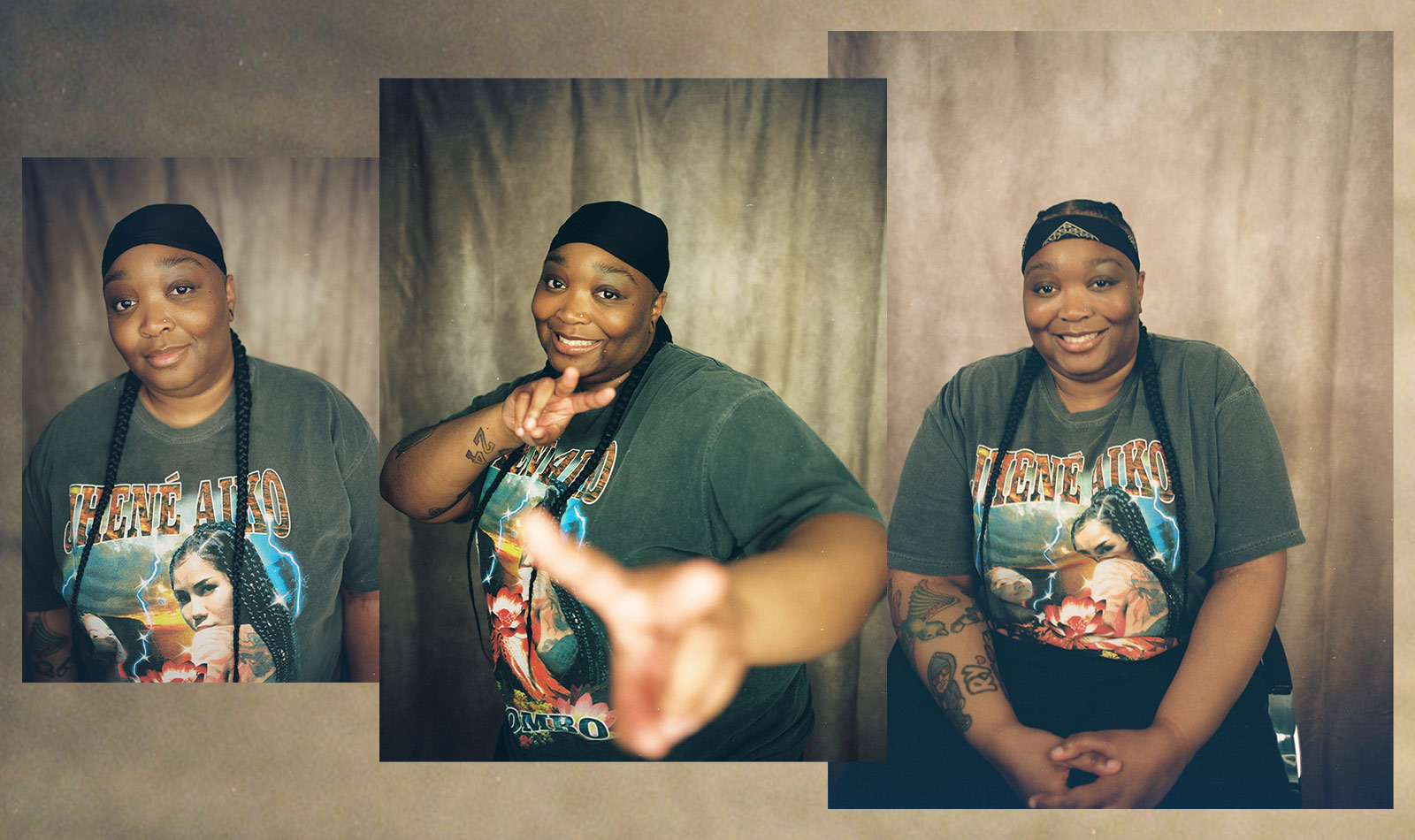 Over the course of the last year, Toronto rapper DijahSB released a slew of albums and singles, received critical acclaim from both Canadian and international publications, and saw their album Head Above The Waters shortlisted for the 2021 Polaris Music Prize. Still, there's one specific reaction to their songs—songs that address topics like depression, mental health, and financial hardships—that stands above the other accolades.
"Probably the best response to my music is that it's helping people get through their journey—get through their day-to-day life," says DijahSB. "Once you get that response, it becomes easier, because you know you're helping people."
While they've been making music since 2011, starting out as one half of the duo Class of 93, it's as a solo artist where they've come into their own. (Their stage name is a nod to Dijah's favorite sneakers, Nike SBs). Combining lo-fi house grooves with raps that split the difference between earnest reflection and the kind of spicy bon mots for which they've become known on Twitter, Dijah has built a devoted following that extends far beyond their hometown.
"It's a gift and a curse to be as vulnerable as I am," explains the rapper. "A lot of people dig it, a lot of people will use it as a means to be negative, or just try to take shots where they know it'll hurt. But the positive outweighs the negative." 
Although Dijah is currently unsigned, and released last year's 2020 the Album with the help of a crowdfunding campaign, they belong to a community of like-minded artists and producers who have helped them to realize their vision along the way. Here are a few high points from DiahSB's very busy last few years.
DijahSB feat. Cola H.
"Range"
Dijah first met Colanthony Humphrey, better known as Cola H., when both artists were on a panel organized by the Toronto hip-hop festival Manifesto. "Cola has been not only a collaborator of mine, but also a mentor," explains the rapper. On "Range," their chemistry is evident, as they trade chest-puffing bars over an ominous electronic beat courtesy of Legin x Po. Bonus points for the accompanying '90s-inspired, fisheye lens music video.
For last year's 2020 the Album, Dijah enlisted a handful of Canadian and UK producers including Cheap Limousine, LOELASH, and Reon Vangér. The result was eight buoyant, synth-heavy tracks. "Frontin' Like Pharrell," its title a reference to the Virginia Beach hitmaker's 2003 collaboration with Jay-Z, begins with Dijah declaring, "I've got sunshine where once was a dark cloud," before they cooly proceed to put phonies on notice. The album even caught the attention of one of the Dijah's biggest musical influences, Kid Cudi, who shared a video of their performance on Twitter.
DijahSB feat. Clairmont The Second
"That's Alright!"
At the end of 2020 Dijah dropped the four-track EP Girls Give Me Anxiety, which included this playful collaboration with equally prolific Toronto rapper/producer—and Cola H.'s younger brother—Clairmont The Second. "I'm not a music hoarder," says Dijah of the EP's appearance just a few months after 2020 the Album. "If I have something that I've written, I'm writing it with the intent to release it."
 DijahSB feat. Chris Castello
"Overtime"
A quit-your-job anthem featuring soulful vocals from Toronto-based singer Chris Castello (who's also responsible for the single's artwork), "Overtime" showcases Dijah's ability to effortlessly balance feel-good affirmations with instantly quotable quips ("I want love, but I also wanna get me a check"). The pair flex their comedic acting chops in the accompanying music video, in which they play fed-up restaurant employees. 
DijahSB feat. Harrison
"By Myself"
When he's not making viral keyboard-playing videos, Harrison is one of Toronto's most in-demand producers, having collaborated with artists including Daniela Andrade, Ryan Hemsworth, and Sean Leon. "It was just inevitable that we had to create together, because the sound that I was embodying is a sound he's perfect at," says Dijah. He contributed three tracks to Head Above The Waters, "By Myself," "New Harrison," and "Big Waves," and his jazzy, laid-back beats perfectly complement the rapper's introspective lyrics.
Janette King feat. DijahSB
"Cool Me Down"
Whether it's Brazilian rapper niLL's "Control" or Australian electronic producer Alice Ivy's "Money," Dijah has been popping up with increasing frequency as a guest on tracks by other artists. "I really work with people who inspire me, but also people I believe in," they say. Appearing on Montréal R&B singer, multi-instrumentalist, and DJ Janette King's debut album What We Lost, "Cool Me Down" samples a classic Eartha Kitt interview while King and Dijah celebrate both their professional and personal independence.