LISTS
The Everlasting Impact of Digi-Dub
By Jack Needham · November 19, 2017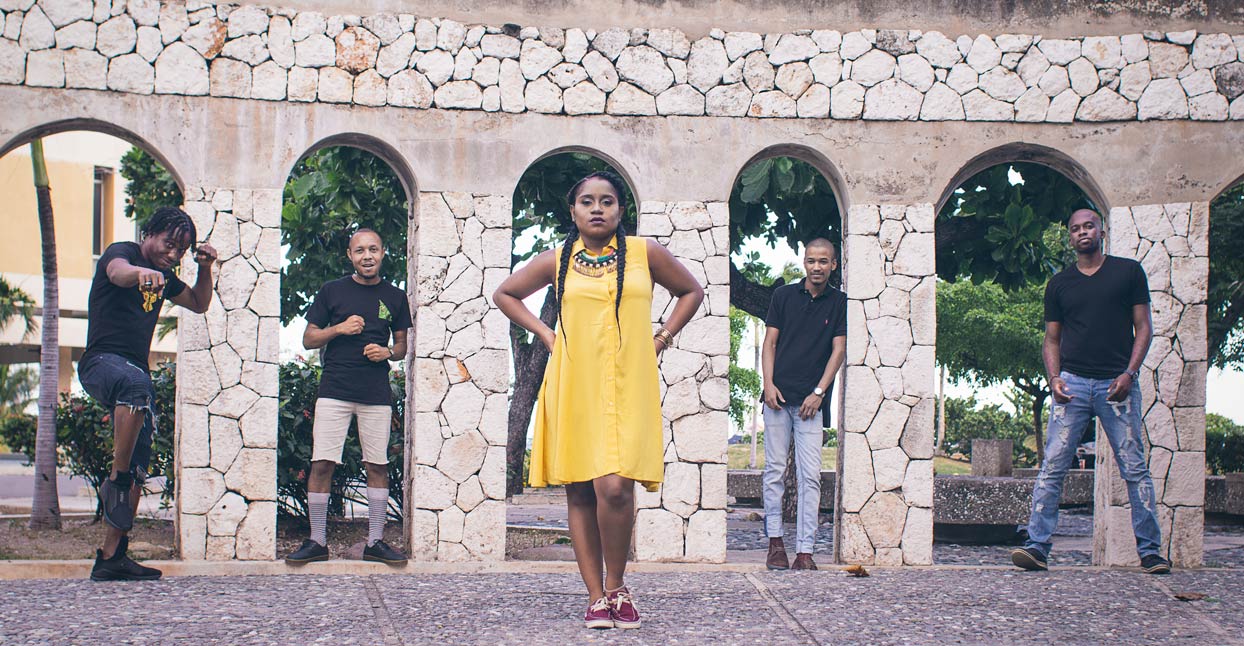 If you believe the legend, digi-dub first emerged in the streets of Jamaica from a simple Casio MT-40 keyboard and a "rock" preset. In the hands of the late MC Wayne Smith and the legendary producer King Jammy, that preset was the backbone for Under Mi Sleng Teng, the first digital riddim that ushered in the era of digital-dub in 1984. Before then, the studio artistry of producers like Jah Shaka, Lee "Scratch" Perry, and Augustus Pablo relied on full bands recorded in proper studios. Digi-dub democratized all that; it eventually came to be embraced by reggae's originators, giving sound systems a new beat.
"Growing up in Jamaica, you have to develop an entrepreneurship mentality to get your music heard," says digi-dub pioneer Carl Meeks. Since the late '80s, Meeks has crafted some of digi-dub's founding riddims, spending his early days in Jamaica hand-delivering 45s to record stores and bribing the staff with free meals to get his music heard. "It's very competitive," he says. "You gotta have some toughness in you, because people want to bully you. You need it to survive, man."
His breakout was No More Secret, a lovers rock ode to hidden romance first recorded in King Tubby's legendary studio. "That was big for me," he says, describing his experience recording with the dub icon. Wah Dem Fah and Danger, a record that helped define the Redman International label as a home for Jamaican greatness from the mid '80s, came next. "The riddim, the samples, the drums and bass, the Casio keyboards, everything in digi-dub just comes together like sand on the shore," he says.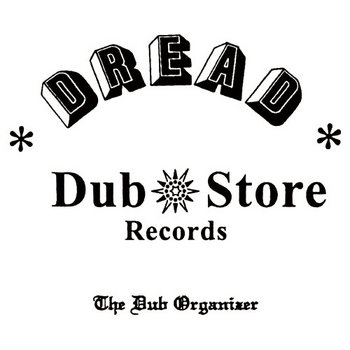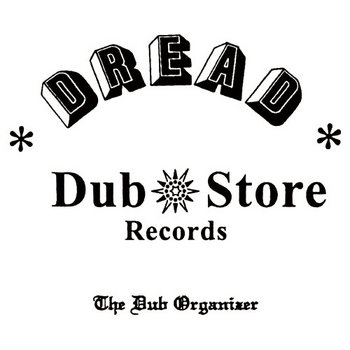 The emergence of digi-dub went hand in hand with the digital recording revolution of the '80s, but perhaps what sets the roots of digi-dub apart is its continued political importance beyond the Caribbean island. Britain in the 1950s was economically ruined after the war, so in an effort to rebuild, the U.K. encouraged migration from its former colonies, including Jamaica. As immigrants from the island began supporting the health service and repairing a destroyed Britain, far-right extremist parties—most notably the National Front—became intent on stoking racial tensions for their own motives from the mid-'60s and throughout the '70s and '80s.
"Around 1974-75 there was a movement called Rock Against Racism, and from that formed a natural alliance between the punks and the reggae scene," says producer Jah Warrior. Jah Warrior was part of a new wave of U.K. dub from the late '70s, and as head of the self-titled Jah Warrior Records since 1995, he's seen firsthand how Jamaican music became entrenched in U.K. culture. "It was basically the early days of punk, and in those days, none of the acts like The Clash or the Sex Pistols had a record deal. Their fan bases were built from live gigs, and because there were virtually no punk records for them to play in-between acts, reggae DJs—most famously, Don Letts—used to play a lot of reggae."
Throughout the Thatcher years of 1979-1990, support for neo-fascism continued to grow, but so did its opposition, and Jamaican music was the soundtrack to Britain's division. The Brixton riots—three days of unrest within south London's predominantly Afro-Caribbean communities to protest to discriminatory polics "stop and search" practices—are reflected in lyrics from Raymond Naptali and Roy Rankin (Brixton Incident) and Linton Kwesi Johnson (The Great Insurrection). "Roots reggae was very much a part of the rasta movement, and it's a protest movement that started in Jamaica against colonization, against racism, and political and economic injustice," explains Warrior. "And at its core, it remains protest music."
Dub and digi-dub's music of protest has the ability to resonate far beyond its era. That proved true for Roger Robinson, the London-born, Trinidad-raised poet whose track "Corridors," taken from his new album Dog Heart City on German label Jahtari, found devastating new meaning after London's Grenfell Tower fire tragedy in the summer of 2017. At Grenfell, a 24-story housing block mainly inhabited by working-class families and located in one of London's wealthiest boroughs Kensington and Chelsea, over 80 residents lost their lives in a blaze that rapidly engulfed the entire building. Prior to the tragedy, residents had repeatedly voiced significant concerns over the building's fire safety—concerns that were largely ignored by the local councils.
Returning to London at the age of 18, Robinson spent years moving from tower block to tower block across London, and "Corridors," penned before Grenfell, chronicles the lives of those forgotten voices that live within them. "In 'Corridors,' I was trying to say that, 'Look, there are lives in these places,' but as an artist you just don't know how relevant your words are going to become further down the line," he says. Whether as a solo poet or his work alongside The Bug and Kiki Hitomi as King Midas Sound, Robinson's social commentary is brought to greater power through the often claustrophobic, distorted-dub that underpins his music.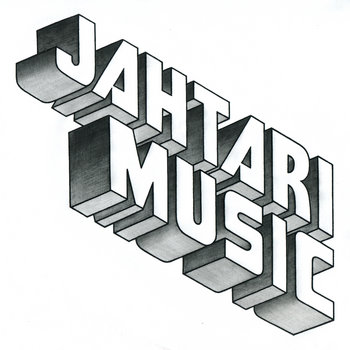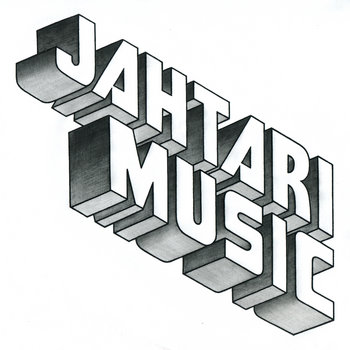 Merch for this release:
Vinyl LP, Cassette,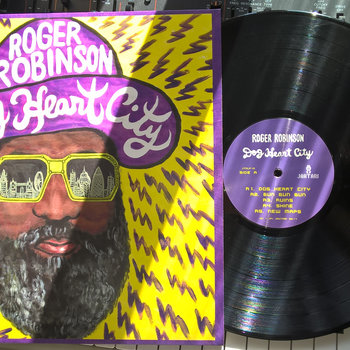 "I see Grenfell as a metaphor for how England treats people without wealth, all races, all classes, all colors. Grenfell made my artform feel more urgent," says Robinson. "I'm trying not to be married to any particular topic, because poetry isn't just political or lyrical or sociological; it's a work of emotion. But when I hear Linton Kwesi Johnson talk about 'stop and search' back in the day, or the Brixton riots, I'm glad that we have a document from that time, because it's easy to pretend it never happened. And that's the poet's role: To un-disappear trauma, to keep this trauma in the headlines of people, especially when there's wrongdoing involved."
While Jah Warrior may be "an unashamed, unapologetic traditionalist when it comes to dub"—he says he uses digital means of production more for convenience—for others, digi-dub is a method to explore uncharted realms within the genre. Jamaica's Puddy Roots' When I Release set the foundations for dancehall from the late '80s, while the brothers Dread & Fred, whose legacy was commemorated in 2016's Iron Dubs LP, used Boss drum machines and Yamaha keyboards to create sound system testing dubplates on U.K. shores. Even tweed-wearing, north England lyricists like Martin Campbell have been making post-punk infused, politically-charged digital-dub for over two decades.
But in 2017, digi-dub has morphed into an altogether different entity, one that's near-impossible to define yet continues to fuel new global dancehalls.
Merch for this release:
7" Vinyl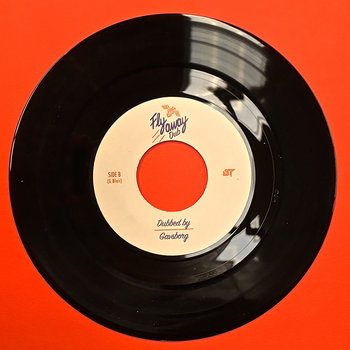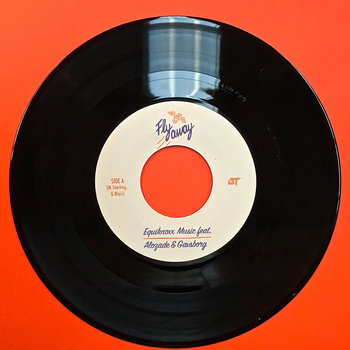 Avant-dancehall, the peeping of robotic frogs, Siri imitating a bored porn starlet—the five-piece Jamaican crew Equiknoxx have been described as many things in the past, but "weird" seems to be the tagline that's stuck with their music most. "We're just being us," says Gavin, aka Gavsborg, who alongside production partner Time Cow, forms Equiknoxx's core duo. But Equiknoxx is a crew, comprised of Bobby Blackbird, Kemikal, Shanique Marie, and the late J.O.E. "We're all from different places and we're doing something together, and the end result is that there's a lot of freedom," says Gavin. "If Shanique's heard a track at her grandparent's house after Sunday dinner, a random Popkaan vocal playing in the street, or something we hear being played from a sound system lying in bed at 2am, that all gets mixed together. So if that labels us 'weird' then I have no problem with that, because that's what we are."
Although you can trace the Equiknoxx name back many years when Gavin was a little one in high school, the crew in its current form came together in 2009. Since then, the Manchester label Swing Ting has become their regular outlet, but it was the release of their Bird Sound Power LP on Demdike Stare that brought them to even wider attention. That, to Equiknoxx, is what sets them apart from the rest: The opportunity to realize their success instantly. "In the past, Jamaican music would take off in big ways, but it was music people would discover 10 or 20 years after they were released," says Gavin. "People create entire music scenes from the records they store in their living rooms decades after they were released, and say, 'This is Jamaican music for us.' And that's cool, but that's not a representation for us. Now, Equiknoxx isn't something people will discover in 20 years time and say, 'Wow, this music was so hidden in Jamaica but now it's finally coming to the core,' and there's a greater responsibility in that."
Merch for this release:
Vinyl Box Set, Vinyl LP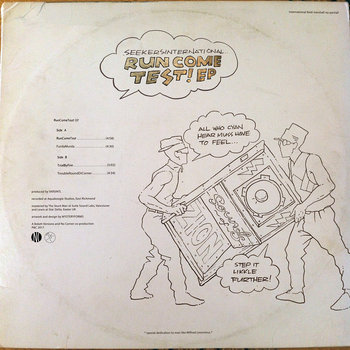 "I didn't really have a plan for the label to begin with, but it's come to fill the gap in the type of music I wasn't finding elsewhere," says Miles Opland. As founder of the U.K. imprint Bokeh Version, Opland aims to showcase artists who stay true to dub's original blueprint of "taking a source like reggae and really fucking with it." 2015's TrustInDigikal by the label's now firm family member Seekersinternational toasted the beginning of Bokeh Versions. Over a dozen releases later, covering 16-minute long "Glacial Dancehall" (with a £1000 price tag) to shimmering, ambisonic water dub from the Far East, Bokeh Versions occupies a unique place, even if it all began accidentally.
"Where I grew up, I wasn't exposed to sound system culture, so I have quite a detached view of it. I discovered dub when I was getting into all different types of experimental music," explains Opland. "In dub, people were doing some crazy stuff. If you were a bit pretentious, you'd maybe call it musique concréte, grabbing chickens and getting them into the recording studio, or playing around with microphones. Dub had more of a freedom and a humor than a lot of the experimental music I was listening to. I missed that, so that's why Seekersinternational or Jay Glass Dub are so very central to the label. I see a lot of that time in them, staying true to what dub means while taking it in directions that I hadn't heard before."
Locked grooves uncovered from Syrian records passed down through the generations, field recordings sourced from across Indonesia, Middle Eastern folk music, the incomprehensible chatter that drowns out every U.K. pub—few things are off limits to Abu Ama. Yet another vital release from the Bokeh Versions camp, Arabxo Ishara came as a result of Ama sending over 500 tracks to the label with a simple request: "Pick one." The result is an audial telling of Ama's dual identities between East and West, a story that is as euphoric as it is at times unsettling.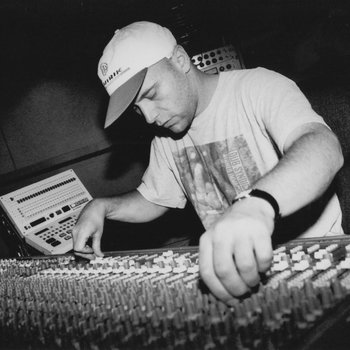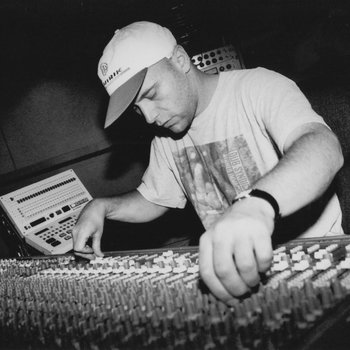 U.K. sonic experimenter Adrian Sherwood has become a go-to source for psycho-dub since the '70s, finding influence in new wave, industrial pop, contemporary classical, and trip-hop, and using it to warp music of Jamaican origin. While much of his work uses live percussion to turn dub on its head—his long-standing African Head Charge project with Jamaican percussionist Bonjo Iyabinghi Noah being one of their standouts—Sherwood's cinematic dancehall epic Recovery Time brings the two worlds of dub and digi together in perfect harmony.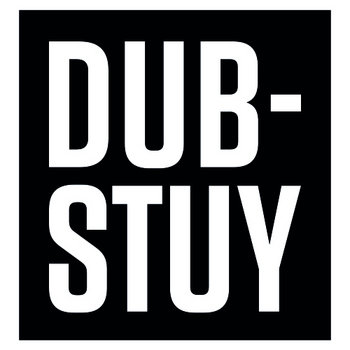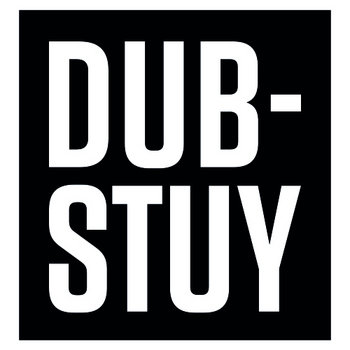 Merch for this release:
Vinyl LP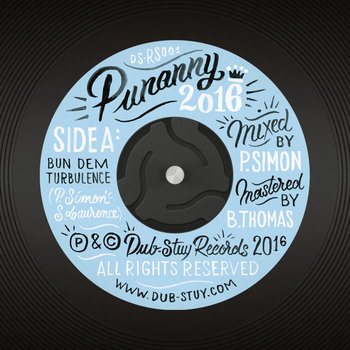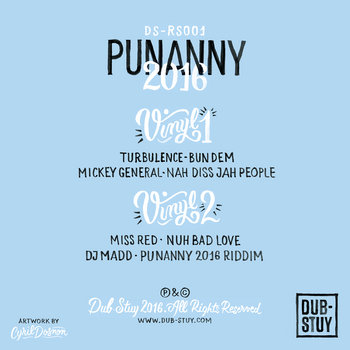 How Miss Red was discovered is a little more unusual than most. During a 2011 live show in her native Israel from Ninja Tune signee The Bug, Miss Red jumped on stage, grabbed the mic, and demanded the crowd's attentions with her high-pitched, airtight lyricism. A '90s dancehall obsessive, MC Miss Red flows with power and doomful ferocity with an instantly recognizable voice that lies somewhere between intensity and hyperactivity.
With flitters of sun-kissed baleria and bubbling, filtered basslines, Nutty Dubs is digi-dub designed for the hedonistic heyday of '80s Ibiza. On Nutty Dubs, Munich producer Konrad Wehrmeister turned away from the 4/4 influences that drove his previous projects Günther Lause and Twoman for a record that aims to take you to the sea, rather than a pitch-black club basement.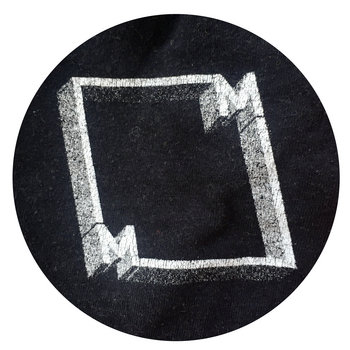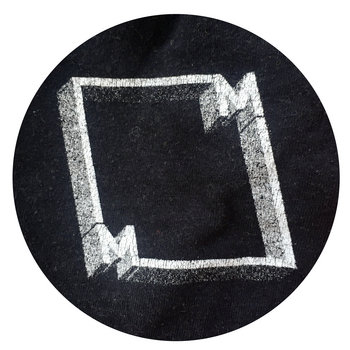 Dutch label Music From Memory have long breathed new life into records that slipped unnoticed through the passage of time, or perhaps more appropriately, ones found stuffed in the back of a dusty record store. However, Androo's debut EP Naya is a rare original release for the label, with six tracks that merge the Swiss producer's long-standing affinity for house music, bass-boogie, cosmic jazz, and of course, digi-dub.
Merch for this release:
Vinyl LP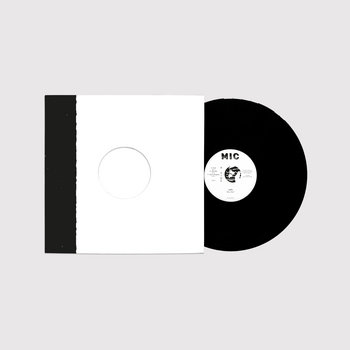 For those with a penchant for experimental, industrial pop from the Scottish city of Glasgow, you might associate the name Lady Two Collars with the band Golden Teacher. But alongside Sue Zuki, herself a member of Glasgow's Organs Of Love, they form LAPS, the "Ladies As Pimps" crafting mutant, dubbed-out R&B. Individually, LAPS' are influenced by the avant-disco of Arthur Russell and the tectonic punk that's the specialty of labels like Blackest Ever Black. But together, LAPS represent a fresh take on digi-dub north of the English border.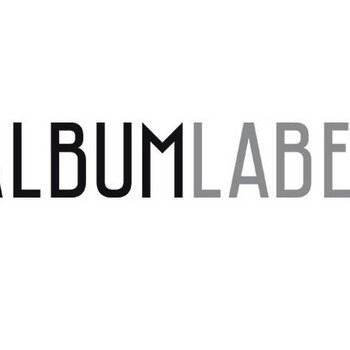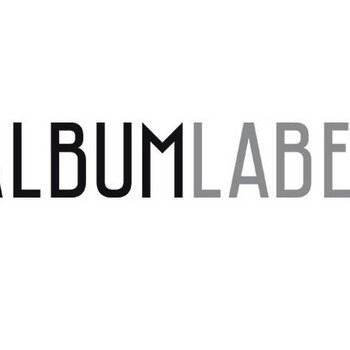 MM Studio's Good Star Dubs is King Jammy's influence realized through the minds of two Berliners, Tadd Mullinix and Daniel Mateo. First pieced together by the duo in 2007 with the aim of channeling King Jammy's mid '80s digital masterpieces, Good Star Dubs is a sound of Jamaica tailored for the often harsh winter conditions of the German capital. On the record, ghostly synths brood underneath heavily delayed piercing snares, resonating at a different pace to the 130BPM club cuts we perhaps more commonly associate with Europe's techno city.
Merch for this release:
Vinyl LP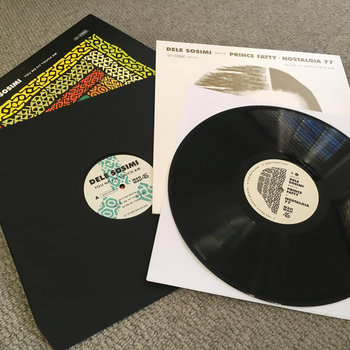 As Fela Kuti's drummer from the late '70s until the mid-'80s and Musical Director of Kuti's Egypt 80 until the icon's death in 1997, Sosimi was key in making Afrobeat the Nigerian sound of protest. His work as a solo artist today continues to stay true to Kuti's legacy. But on 2015's You No Fit Touch Am, Sosimi's first solo LP in over a decade, the sound of one musical hub was reimagined in dub by Prince Fatty and Nostalgia 77, adding a healthy dose of delay to Sosimi's signature rhythm.
—Jack Needham