LISTS
Six Gloomy Gems From the Dark Punk Revival
By Oliver Sheppard · July 05, 2017
In 2013, during an interview with Danny Gallegos, singer of gloomy Chicago punk group Cemetery, I asked him how he'd categorize his band. I wondered if he thought the term "dark punk" was appropriate. It was a term that was coming into currency at the time, as a way to describe a new community of former hardcore bands who were playing music closer in style to deathrock and post-punk. "I hate the term 'dark punk,'" Gallegos responded, "because to me that's redundant. Punk should already be dark. There's always been a message behind punk that is very bleak and dark in nature."
But the "dark punk" designation stuck, and not just for Cemetery. It's jockeyed with other genre tags—goth-punk, deathrock revival, the tongue-in-cheek "G-beat"—to identify a style of darkwave-, post-punk- and anarcho-influenced punk that's grown out of the hardcore scene since the late aughts, and which gained intensity around 2010-2012. It still continues today. The revival's early years saw important releases by acts like Lost Tribe, Belgrado, Spectres, Arctic Flowers, Bellicose Minds, and Bluecross.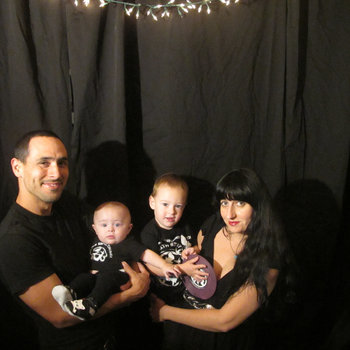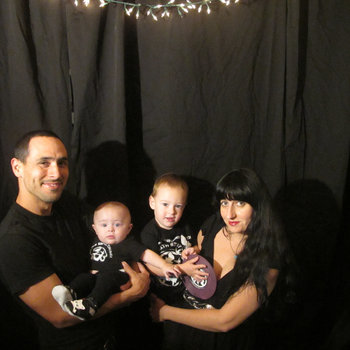 Merch for this release:
Vinyl LP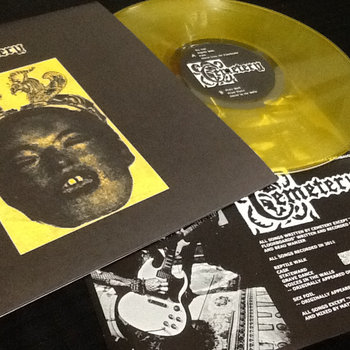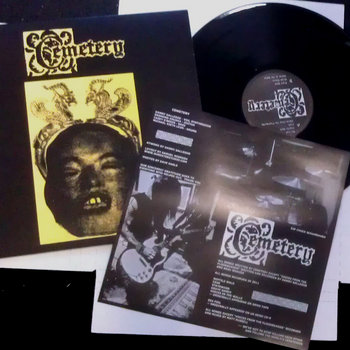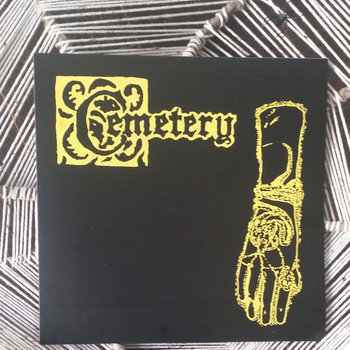 During the latter part of the last decade, many groups operating in the underground DIY hardcore punk scene found themselves moving away from political D-beat and thrash, and started to explore slower tempos, different effects pedals (the Almighty Flanger, for instance), and moodier or more introspective themes. "You can only play a D-beat so many times," Brian Gustavson of Spectres said in an interview with Austin deathrock site No Doves Fly Here in 2012. "For me, it was rediscovering '80s U.K. peace punk that made it seem all right to be into post-punk, new wave, and 'harder punk' simultaneously."
Members of hardcore bands Remains of the Day and Hellshock formed the post-punk act The Estranged. Show lineups that were normally stacked with D-beat and thrash acts began to include slower and more introspective groups like The Observers, Red Dons, and Complications, formed by members of Montreal political crustcore act Born Dead Icons. Complications brought the full influence of Killing Joke to bear and pushed Born Dead Icons' Discharge worship to the back seat, though the same DIY spirit and integrity remained throughout the transition.
The same thing happened when U.S. hardcore bands The Breaks and Formaldehyde Junkies dissolved and their members started Voight-Kampff; the new project allowed the group to show their appreciation for Gun Club and The Birthday Party instead of just the "faster louder rules!" side of punk's musical history. Deathcharge never changed their name, but did change their sound; they traded early uptempo thrash for the atmosphere of Christian Death and Lords of the New Church. "These new bands broke the stagnation which D-beat became in the mid 2000s," Nicholas F. of Bellicose Minds told me in 2012. "It was like a thunderstorm that broke a hot, humid, overcast decade."
At the same time the current dark revival was getting under way, important acts that had lain dormant—Amebix, The Mob, and Part 1—began to reactivate Legacy bands started reasserting their importance with the release of compelling new material (Killing Joke, New Model Army, Internal Autonomy, Rudimentary Peni, among others). Just as the original punk movements spawned post-punk after musicians became bored with the constraints of three-chord rock, and just as deathrock had mutated in the shadows of the Los Angeles punk scene at almost the same time, the newer dark punk bands of the past few years found themselves frustrated by the limitations inherent in fast, power chord-centered thrash.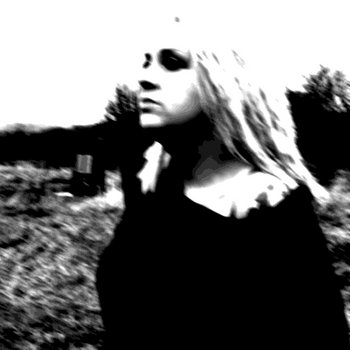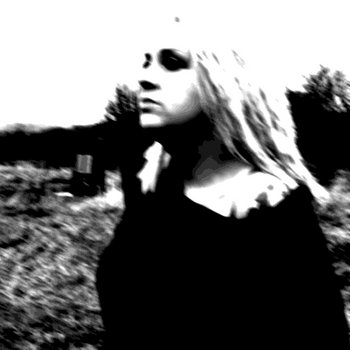 Most of the bands in the current dark punk movement incorporate elements from the grand trifecta of anarcho-punk, post-punk, and deathrock. Notably absent are the more glam-tinged and visually flamboyant influences from the Batcave scene, whose over-the-top visual style came to dominate what was associated with "deathrock" after the '90s and early '00s. Instead, the sensibility that informs most current dark punk groups comes from '80s U.S. hardcore and its contemporaneous U.K. anarcho phenomenon.
"It's the open-minded and supportive network of hardworking, DIY punks that has fostered the growth of this scene," Zach Batalden of Spectres said in a 2012 interview with CVLT Nation. Many of the bands have also sought inspiration in a musical side of punk history that hardcore acts had mostly chosen to ignore: the Adverts, Alternative TV, Crisis, and Penetration from the '77 era; Blitz, Vex, UK Decay, and the so-called "positive punk" (proto-gothic rock) acts of the British '80s; and the not-quite-sure-where-they-fit-in U.S. acts—the Wipers, Saccharine Trust, Middle Class's early '80s post-punk releases, Rikk Agnew's solo material.
This not an exhaustive list by any means, but here's a decent representative sample of today's dark punk acts.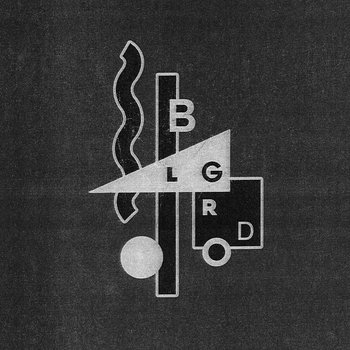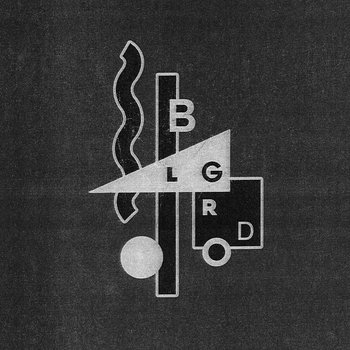 Merch for this release:
Vinyl LP, Compact Disc (CD)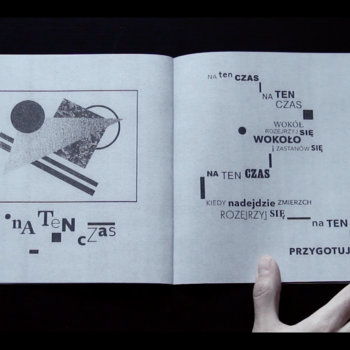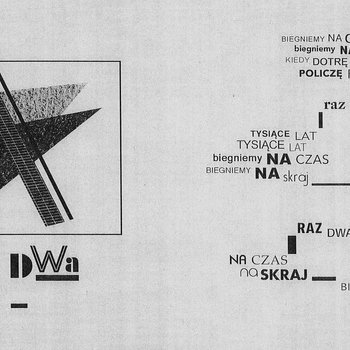 Spain's Belgrado are a very special group, whose sonic journey so far has touched upon many aspects of punk and post-punk, from their anarchist-influenced self-titled 2011 LP to the cold wave-ish Siglo XXI  in 2013. But their 2016 LP, Obraz, is a minimalist masterpiece, beautifully complemented by the stark shapes and right angles that adorn the grayscaled cubist cover art. Fergu's guitar beeps, chirps, echoes, and scritches along to a rhythm section that often seems as inspired by dub as anything from punk's canon; it's reminiscent of the strange influence dub exerted over Bauhaus. Patrycja Proniewska's vocals are layered with soft echoes and recall those of Anja Huwe of Xmal Deutschland, giving an inimitably goth feel. The record's notes themselves state: "Obraz is a deconstruction of reality to its basic forms and most primitive elements. The starting point after maximum destruction."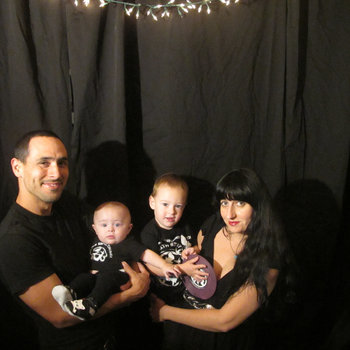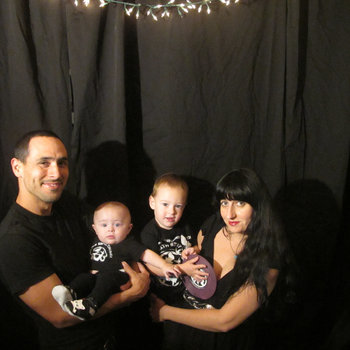 Merch for this release:
Vinyl LP, Poster/Print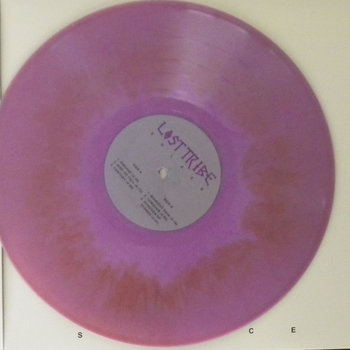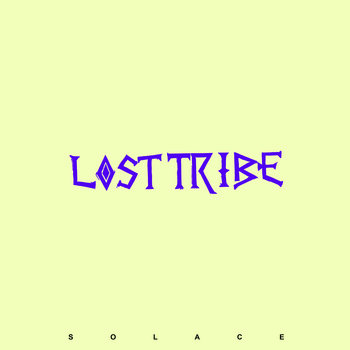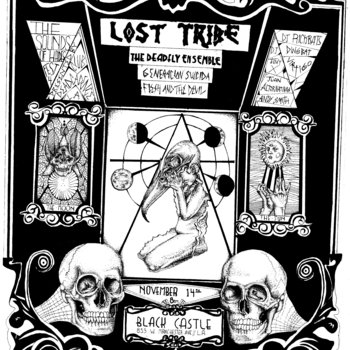 No list of this sort would be complete without Richmond, Virginia's Lost Tribe. In 2014, Lost Tribe swelled to become a six-piece—highly unusual for any punk band these days—and released the excellent Solace LP; unfortunately, they called it quits shortly thereafter. The release perfectly weds the spirit of T.S.O.L.-type deathrock to classic leather-and-bristles U.K. punk, with creepy organs thrown in for texture. Singer Davey Bales's burly vocals recall that of Initium-era Samhain; there are even a few Danzig-esque "whoah-oh-oh"s on some tracks. Check out "Intro" on this LP, which leads directly into the muscular and quintessential "Midnight Rain."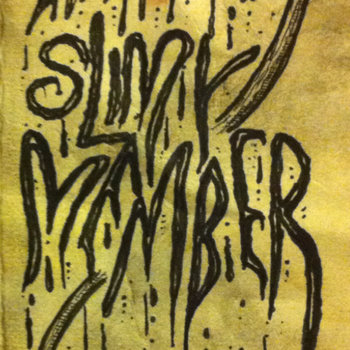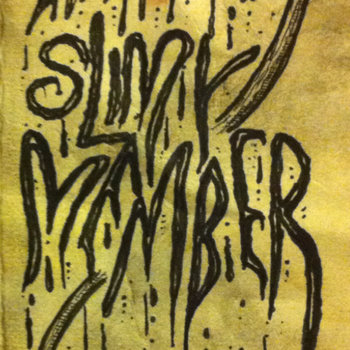 From the palm-muted guitar chug of the opening track, to the immersive moody atmosphere by way of the Rikk Agnew-esque guitar work on "Oceanic Feeling," Slimy Member's Ugly Songs for Ugly People is one of the best examples of contemporary dark punk. Slimy Member formed in Dallas in the autumn of 2013; they were a quartet on their early releases, but a quintent (with the addition of a second guitarist) by the time this debut full-length was released in February 2017. The band's name comes from a Rudimentary Peni song, a reference that serves well to identify the band's brand of noise: creepy, nihilistic, guitar-driven punk with a claustrophobic feel. "Besides Rudimentary Peni, our influences are Part 1, The Undead (the U.K. band, not the New Jersey group), Killing Joke, and Saccharine Trust's first album," bassist and founding member Austen Eby told me in a 2015 interview.
Merch for this release:
Vinyl LP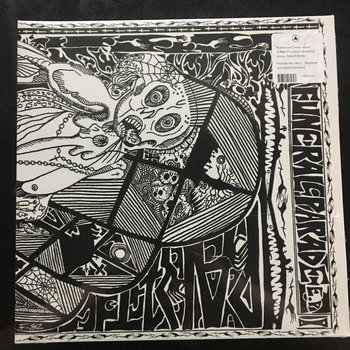 Part 1 didn't fit in, even in a scene of misfits. Preferring Lovecraftian horror to overt politics, the U.K. four-piece existed in the Crass-dominated anarcho-punk milieu of the early '80s and recorded for only a few years before imploding. Artist Mark Ferelli provided the band's nightmarish visual iconography, creepy lyrics, and flanged-way-out spooky guitar tones, which complemented Jake Baker's menacing vocals. The band had an interesting network of associations: one release was funded by their friends in Rudimentary Peni on their own Paraworm label, then they moved on to Pushead's Pusmort Records (itself a foundational source of the dark punk aesthetic). Jello Biafra was about to release them on Alternative Tentacles, but Part 1 folded. Over the decades, the band's scant out-of-print releases soared in value among eBay collectors, a truly cult phenomenon (and not exactly Google SEO-friendly). Encouraged by Internet fan interest, the band reunited for a limited series of shows in the U.S. and Europe in 2013, and Sacred Bones finally reissued their 1982 Funeral Parade EP.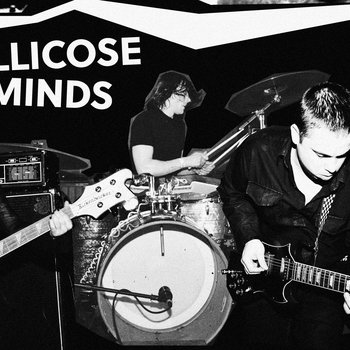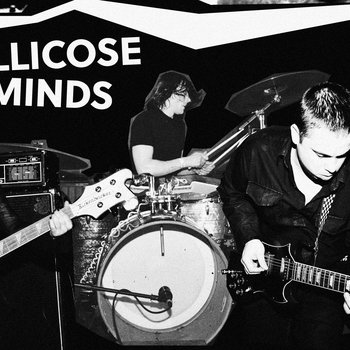 Bellicose Minds started in 2008 in Portland, Oregon "out of boredom," says singer Nicholas F., citing a classic catalyst for many a punk band since time immemorial. A power trio, Bellicose Minds gained a lot of early attention with their excellent Buzz or Howl Sessions demos that were recorded in 2009 by Stan Wright of Arctic Flowers, another one of the important bands in this genre. Nick's baritone vocals are suitably bleak and Mira (who's also in crusty punk act Lebenden Toten) provides a sturdy but driving bass underpinning that's at times reminiscent of Peter Hook. Surprisingly, The Creature is only the second LP from the Bellicose Minds' almost 10-year history, but it's an excellent, mournful, shadowy, and at times even dancey take on punk and post-punk.
Desmond Knuska of the Occult Whispers label is a one-man dark punk powerhouse. As the founder and guitarist of Cemetery, his band's made some of the best current music in this vein; as the owner of Occult Whispers, he's helped document a lot of it, too. Occult Whispers' Night Voices: Volume 1 sampler is about as good an overview of current deathrock, goth-punk, and all things related as you'll get. The Russian bands Sierpien and Salome's Dance, and Australian bands Masses and Rule of Thirds, contribute some of the standout tracks.
Christ vs. Warhol, Dissent
Christ vs. Warhol's 2012 album Dissent is a solid LP with nary a bad track. Eveghost Desianto's vocals (goths may know her from Scarlet's Remains) are pitch-perfect; they sing like they was born for the genre. The song "Paper Dolls" is an instant genre classic, and Steven James's spooky guitar work is masterful. Based in Los Angeles, Christ vs. Warhol are a neat bridge between the classic deathrock of bands like 45 Grave and the more modern anarcho-tinged groups. In fact, from the get-go, the group identified themselves as an "anarcho-post-punk" band. "I've been politically active for ages and I would never write a song about spooky, cave-dwelling bats because I don't care about being spooky," Eveghost told me in an interview in 2011. "I'm a thinker, I care very deeply about the world and that is reflected in my lyrics. But there are other things in there too, it's not all politics."
—Oliver Sheppard