LISTS
Cybergrind: Having Fun on the Internet (With Blast Beats)
By John McCracken · February 23, 2021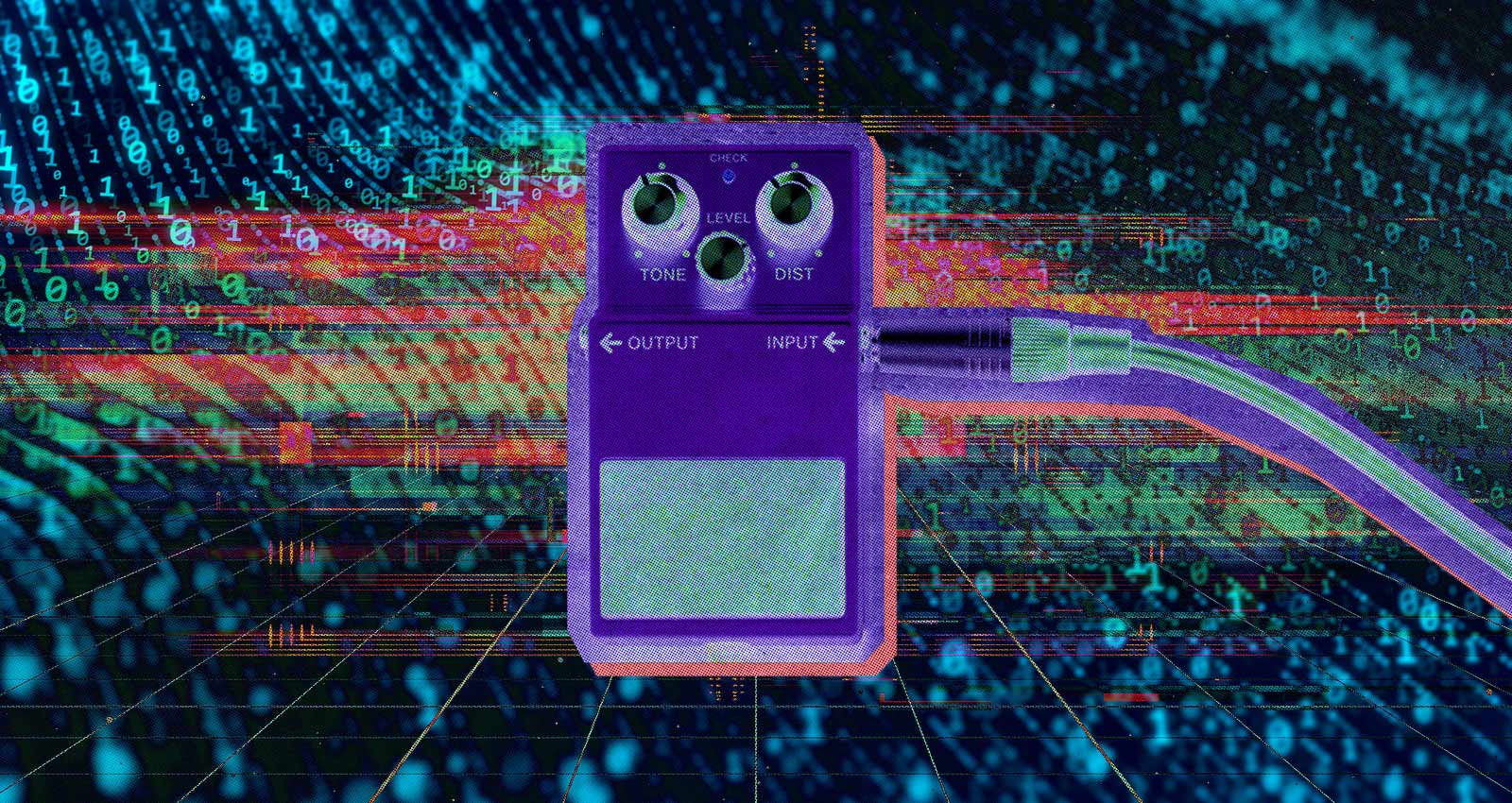 Zombie shark, bubblegum octopus, data pagan—the names of cybergrind artists could easily be characters from a now-defunct Konami or Square Enix franchise. Cybergrind, a wild mix of squealing digital production paired with guttural vocals from fleshy humans, is just as rooted in the work of '90s electro-grinders like Agoraphobic Nosebleed, The Berzerker, Catasexual Urge Motivation, and The Locust, as it is the colorful world of old-school video games.
Garry Brents of Dallas cybergrind group Cara Neir says the pure chaos and energy of traditional grindcore is a backbone for the genre, but the colorful visuals and electronic music is what attracted him. "The fun aesthetics drew me in, especially the video game themes," Brents says. He's been programming drums and screeching guitars in his studio-bedroom since 2005, and says being the sole arbiter of chaos in his recording process is a source of comfort.
Members of the Illinois-based Thotcrime are new to the scene and found the lack of structure in the subgenre gave them creative freedom. "I hear artists taking influence from metalcore, and deathcore to speedcore, hyperpop, digital hardcore and a ton of other things," says main songwriter Malady Jane. Thotcrime drummer Dot Homler says seeing Blind Equation, another Illinois cybergrind act, alongside "super-serious screamo bands" drilled home the fact that the genre thrives on disarray. "There aren't any rules you have to follow—it's okay to just have fun," says Homler.
This lack of constraint has created a community free of gatekeeping, says Thotcrime vocalist Hayley, a barrier she has been stung by in other genres. "Anyone can make cybergrind, it can sound like anything, and it's got something for everyone," she says.
Though electro-grind fell out of metal-trend favor at some point in the early-to-mid-'00s, a new wave of cybergrind artists melding internet-era subgenres like chiptune and vaporwave with that classic drum-machine-driven grind sound have given cybergrind a new lease on life. Brents thinks the resurgence is going to continue as the genre lends itself to home recording and a strong DIY ethic. "That subset of musicians and engineers continues to grow," he says, "especially among the punk, metal, and noise communities."
Here are some of our favorite current cybergrind groups.
Merch for this release:
Compact Disc (CD), Vinyl LP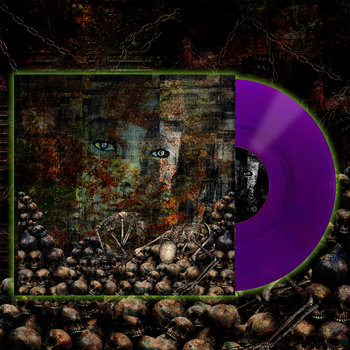 Philadelphia's ZOMBIESHARK! bring early '00s metalcore aesthetics to their musical mix, sonically referencing groups like Sky Eats Airplane or A Skylit Drive, as well as nodding to MySpace-era naming conventions. Vocalist Cory Swope opens the group's 2020 album I Will Destroy You, Myself, And Everything I've Ever Loved with deceptively soft, dreamy vocals over vaporwave synth chords, building up to a post-hardcore-style release; this all becomes blastbeat-driven cacophony on the second track, "Computer Kidz Unite." The grind comes in full force on "100likes;" which features James McHenry of Illinois cybergrind project Blind Equation and finds McHenry urging "Kill your digital self." While much of ZOMBIESHARK!'s album wrestles with depression and self-loathing, it is particularly poignant when it takes aim at the bleakness of the divide between digital persona and genuine person.
Merch for this release:
Compact Disc (CD)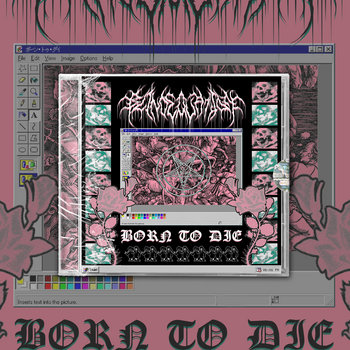 Blind Equation's Born to Die, in perfect grind form, runs just under eight minutes long, a tangle of NES samples and chiptune chaos. The half-minute frenzy of "BXE666" is a pure cry of existential nihilism: McHenry screams, "We are all specks of dust in the grand scheme of things" over production that sounds as if it could have been lifted from a Castlevania boss battle. Latest single "666 FOREVER" is just as frenzied, but uses swirling 8-bit harmonies and layers of dissonant vocals on top of syncopated drums to create a sound reminiscent of early HORSE the Band.
Merch for this release:
Cassette
New Jersey's Matthew Morden, who refers to the music he makes as "spazzpop," has amassed a deep discography under his whimsical moniker—it goes all the way back to 2005, and includes the soundtrack to the game CheeseMan. On the 2019 album Perfect Life & Other Stuff, uptempo drums and bass beats with prog-rock vocals power "Star and Stairs." "~Center Stage!~," likely inspired by early Nintendo loading screens, ends in a mess of static, bleeding into intense closing track "Absolute Blast Beat Revolting." Morden echoes anime opening themes on the title track of the two-song 2020 release Dying Again. There are hopeful and confident samples among bright chords here, and Morden unexpectedly takes breaks to allow a few passages to swing. "Paradise" is a complete departure from cybergrind, introspective and spacious.
Data Pagan is a cybergrind outfit that's not for the faint of heart, rejecting the playfulness of some of their peers entirely. On their self-titled 2018 album, glitching industrial beats are met with demonic vocal delivery. On tracks like "IN THE DARK" and "SKIN GRAFT TO METAL," there is no hard structure, only bleak chords, gunfire-style drum programming, and creepy effects.
Their 2020 release Weep contains 18 songs, but plays like one massive digital exorcism. On "God's Song Tells Me Fire On The Mountains" vaporwave finds its way into the hellscape, but there's no calm to be found here. "Toys Move In The Night" is an eight-second song featuring blast beats stuck on an ear-screeching loop; this metamorphoses into "Erased From All Humanily Existence" where more succinct digital blast beats meet hyperactive vocals. The album closes on "I….Worthless Human" by returning to the vaporwave moments of the album opening, as if playing Stranger Things and Silent Hill on two separate screens in a dark room.
Merch for this release:
Compact Disc (CD), Cassette, Vinyl LP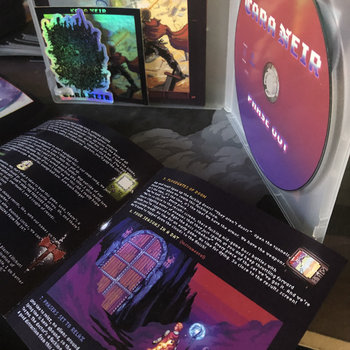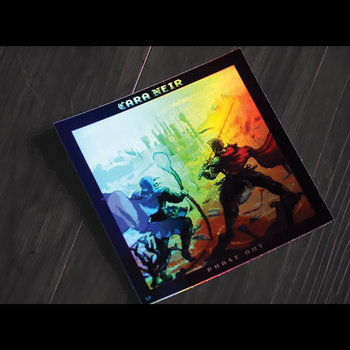 Cara Neir have created an entire fantasy, dungeon-crawling world from the bits and blasts on their 2021 concept album Phase Out, in which the duo find themselves warped into a video game by an alien deity known as "The One From Trimjrtle."
The album's opener "The Trimjrtle Sanction" holds a sustaining blast beat for the first few minutes while MIDI guitar leads fight for space against the synths. The song devolves into a stripped-down boom-bap beat, likely influenced by the burgeoning sound of emo-trap. Cybergrind rarely slows down, and "Phasers Set to Relax," a slower song featuring chugging, muted guitars in the background, adds to the atmospherics. Switching modes at breakneck pace, the full-force "Maestro Infernus" boasts syncopated drums and "panic chords" alongside the 8-bit crush, a digitized and blackened version of Arsonists Get All the Girls or The Dillinger Escape Plan.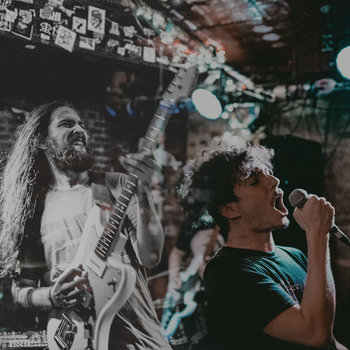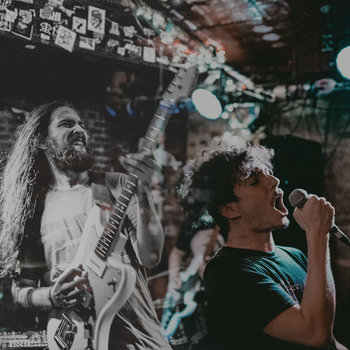 Merch for this release:
Compact Disc (CD), Cassette
Codex Orzhova, who bring in organic instrumentation to the digital madness, draw cybergrind's connection to mathcore even more explicitly than Cara Neir. The Baltimore outfit kick off their 2020 album Baja Blasted with "Programmed to Die" and "E.V.I.L.," featuring swinging, Mars Volta-style riffs and Adventure Time samples; the title track even features that cartoon's noted nemesis The Lich. On unrelenting closing track "A Thing About Machines," the chiptune samples are reminiscent of an underwater Super Mario level, and the structure of the track recalls '00s mathcore like Dr. Acula and The Tony Danza Tapdance Extravaganza.
At times, Thotcrime's full length ønyøurcømputer is so intense that it sounds like that titular machine might be on the verge of blue screening. At others, it's sassy as can be; the group also brings in some screamo influences, particularly a characteristic sing-song vocal delivery where high notes can curdle into screams, as on "…And Then They Danced With An Android!"
On "Every Man's Maid," finger sweeping passages interlock with pinch harmonics and gang vocals. "RAWR!," a song likely named for the love language of both dinosaurs and MySpace teen scenesters, features digitized strumming chords and breakbeat passages. The ethos of the track is a conversation between mother and daughter, in which the daughter asserts her independence. Vocalist Hayley sings "Don't worry/ I'm hanging out with the girls tonight/ We're going dancing in the parking lot/ It's not like we're gonna get caught"; it's as if iwrestledabearonce took on the Cyndi Lauper's "Girls Just Want To Have Fun."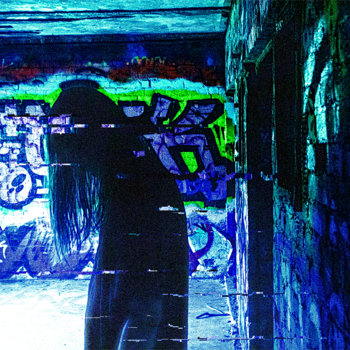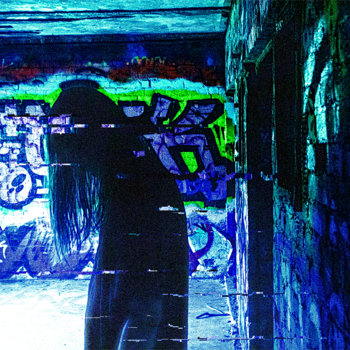 DEATHTRIPPA is a combination of experimental nu metal and cybergrind from the darkest corners of the internet via Wellington, New Zealand. The 2020 EP pain olympics takes its name, and likely its cover art inspiration, from an early '00s shock video in which a person cuts off their genitals. On "DIGITAL H3LL," vocalist Ian Moore's emo-rap delivery is mixed into over-the-top bass drops and drum programming that recalls Zach Hill (of Death Grips and Hella)'s prowess.

As one may have gathered, cybergrind lyrical content is often both cathartic and self-flagellating, and DEATHTRIPPA is no different; Moore closes pain olympics with an industrial-influenced plea for help, "gofuckyourself.net:" "Take me back to when I used to feel," he howls. The track eventually implodes with the guttural exhortation "Rip me into pieces," accompanied by a jarringly calming sample from a meditation video.