LISTS
Eight Bands Leading the Crossover Thrash Revival
By David Anthony · April 18, 2018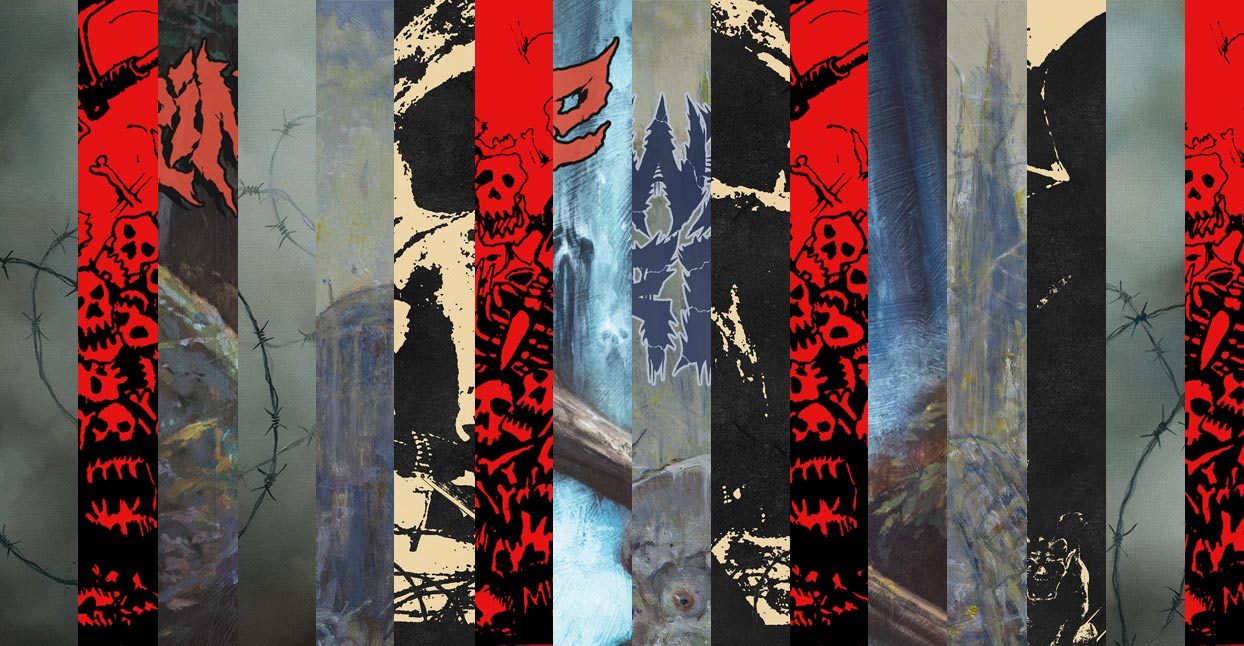 As a genre, thrash metal has always been elastic. Given the style's global reach, with its formative period seeing bands in California's Bay Area, New York City, Germany, and Brazil—to name only a few—all pushing the style forward, there was never a single correct way to thrash. All that parallel thinking meant every scene was offering something distinct, and it's why every band left behind a different thread for the next generation to follow, enabling them to spin off their own distinct takes on the genre, too.
This is, in part, what yielded crossover, a punk-inspired strain of thrash that came into vogue when hardcore bands started reaching outside their confines. The sound dates back to the mid-'80s, when bands like the Cro-Mags and Bad Brains began imbuing their sounds with a more metallic chug. But the genre was formally christened when the Texas band D.R.I. released their third record, Crossover, in 1987. Crossover was still firmly rooted in punk, but instead of rushing through 22 songs in a scant 17 minutes like they'd done before, D.R.I. was taking their more primal directives and supplanting them with the kind of lead breaks and technical riffs that Metallica's Master Of Puppets so deftly inspired.
While thrash had a revival in the mid-2000s, it was only a matter of time before crossover had its day in the sun. While the distinctions between crossover and "classic" thrash are razor thin, there's been an upswing of bands that hammer home the distinction, playing metal but approaching it with hardcore's ethos. These bands are reclaiming crossover as their own, expanding upon the best aspects of the two sibling genres and allowing for it to become a vital sound that sounds just as good when it's rebooted.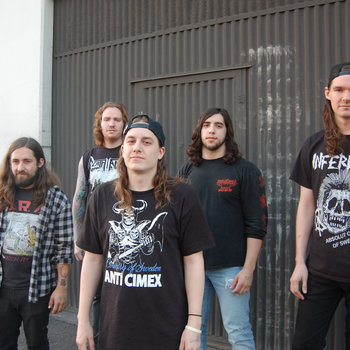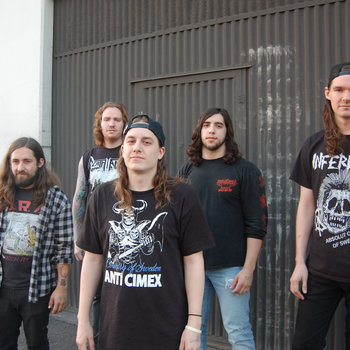 Merch for this release:
Vinyl LP, Compact Disc (CD)
Over the past year, Power Trip have risen to a place of prominence in underground music. Not only have they toured with metal legends like Obituary and Cannibal Corpse, they've gained the approval of critics on the back of their sophomore album Nightmare Logic—which Bandcamp named the best metal album of 2017. After a decade of work, the Texas band have become the gateway for the rising movement, able to win over dyed-in-the-wool metalheads, as well as punks that don't touch the stuff. While undoubtedly a metal band, Power Trip make some critical decisions that show their punk backbone, such as writing songs in standard tuning and forgoing the double bass drum attack that's become such a cliché in nearly every sub-section of metal. The effect of that is a batch of songs that are true sing-alongs, hitting listeners the kind of choruses that arena rock bands would be jealous of.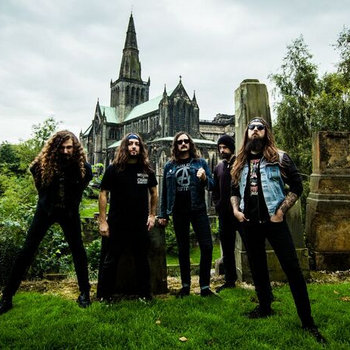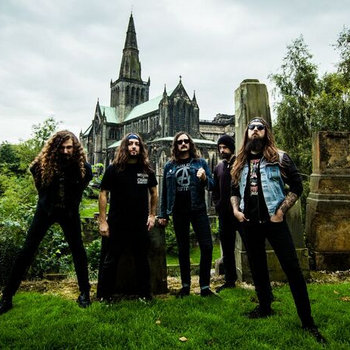 Merch for this release:
T-Shirt/Apparel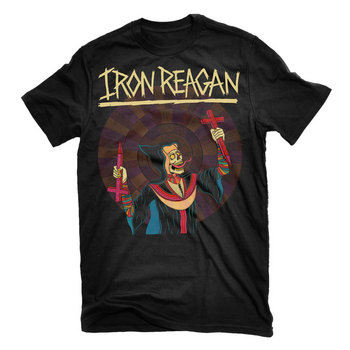 While it's up for debate whether or not Municipal Waste fall more on the crossover or thrash side of the aisle, vocalist Tony Foresta and guitarist Phil "Landphil" Hall have always been upfront about where their side project Iron Reagan sits. On their 2017 album Crossover Ministry, which roots itself firmly in hardcore's political tradition, Iron Reagan are more concerned with crushing establishments than crushing a beer, even if they slip in a lighthearted party anthem here and there. From their name on down, Iron Reagan follow in the footsteps of punk's progenitors, building outsized caricatures of those in power so they can cut them right back down to size.
Like many of the bands on this list, Helsinki, Finland's Foreseen have been around for a while, but they are just beginning to hit their stride. While they always were a forceful band, 2017's Grave Danger was the culmination of everything they'd been working toward, pushing their tempos to an almost unreasonable pace and becoming a tighter, more focused unit as a result. A song like "Violent Discipline" sees guitarists Jaakko Hietakangas and Erkka Korpi rush to fill all the open space with punchy, memorable riffs, while vocalist Mirko Nummelin throws out lyrical phrases that build to a cathartic cry of "Fight back." They clearly worship at the altar of Kreator, Germany's biggest thrash export, but Foreseen write songs that could never be dismissed as mere homage, with the quasi-socialist bent of "Government Cuts" showing a perspective that's all their own.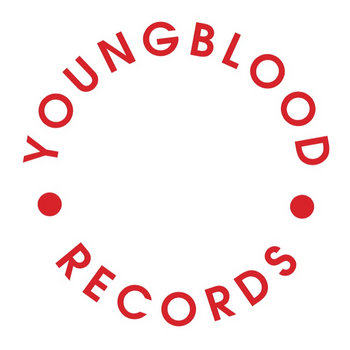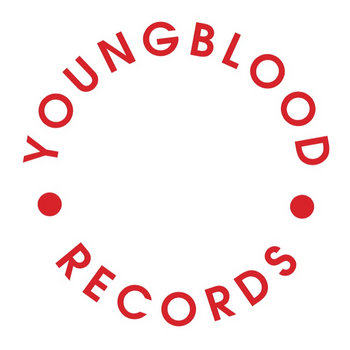 If crossover was first forged in Texas by D.R.I., it would be carried forward by fellow Texans a couple decades later. Before Power Trip took up the mantle, there was Iron Age, releasing the eclectic, genre-bending Constant Struggle in 2006 and becoming the silent influence on the next wave of Texas thrash acts. 2009's The Sleeping Eye saw them move into a more mid-tempo arena, one that was drenched in psychedelia and brought a doom-indebted ambience to the fore. Though Iron Age has spent much of the past decade on hiatus, they've been playing shows again—with Power Trip drummer Chris Ulsh playing guitar in this new iteration—and introducing themselves to a world that's never been more inviting to their unique brand of thrash.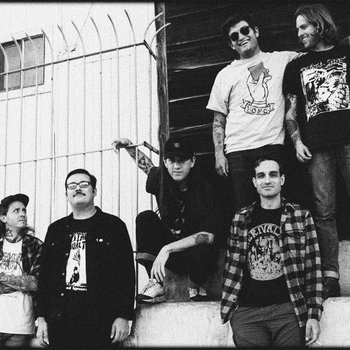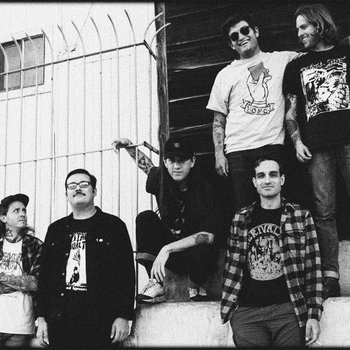 Merch for this release:
Vinyl LP, Compact Disc (CD)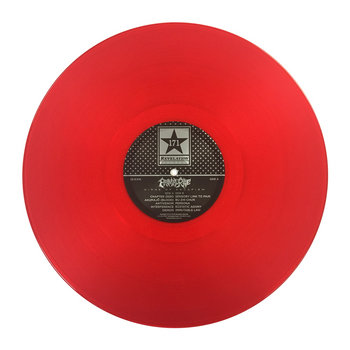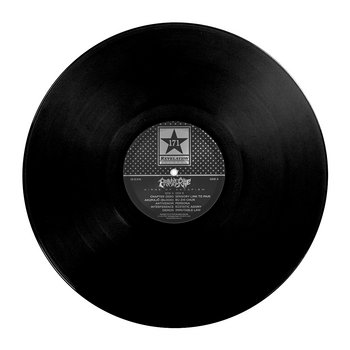 Primal Rite are a band that carry on two distinct coastal traditions. Hailing from San Francisco, the band is the logical merging of the Bay Area hardcore and thrash scenes, but by aligning themselves with the iconic New York City hardcore label Revelation Records, their East Coast influence feels slightly more pronounced. This year's Dirge Of Escapism is the perfect merger of those sounds, becoming a corrosive concoction that sees Lucy Xavier's vocals bleed into the instruments, making an all-consuming racket that never lets up.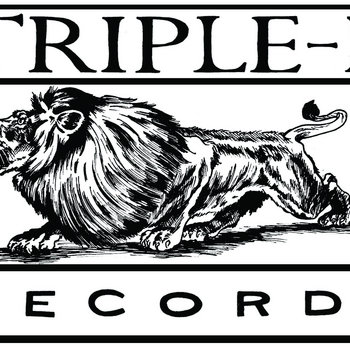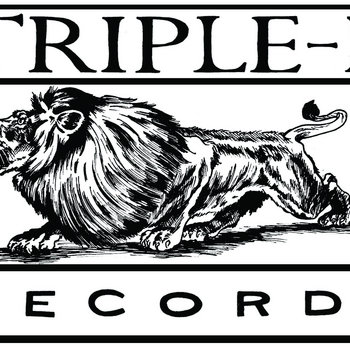 Hailed as a band at the forefront of the "New Wave of D.C. Hardcore," Red Death have their feet firmly planted in the city's punk tradition. While their debut album Permanent Exile sounds more like a hardcore band flirting with metal's theatrics, last year's Formidable Darkness showcases their evolution into a leaner crossover act. On Formidable Darkness, Red Death's riffs are a little heavier, the songs a hair faster, and the lyrics more pointed, a potent combination that shows they're a band that's only treading upward.
Poughkeepsie, New York's Mindforce have only a couple of EPs to their name, but they've quickly found a way to take crossover's ideology and supplant it with the groovy bounce of East Coast hardcore. "They Just Want War" is a prime example, as Mindforce are able to take some technical riffing and wrap it around a bouncing backbeat, allowing them to effortlessly slide into a danceable breakdown without anyone being the wiser. With Jason Petagine's vocal delivery giving a clear nod to the borderline spoken word approach of late-'80s hardcore, Mindforce add some new spices to crossover's stew, and they blend in better than you'd expect.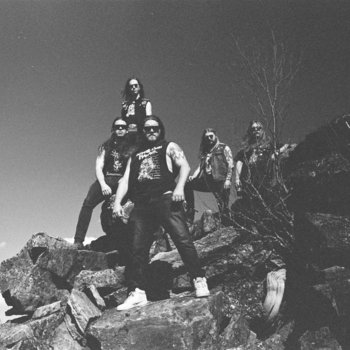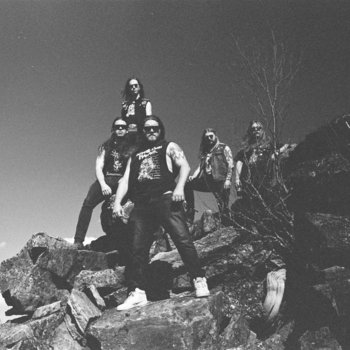 Enforced have an innate understanding of the musical history of the city they call home. Hailing from Richmond, Virginia, it's clear that Enforced have taken the mid-tempo, groove-laden path laid down by Four Walls Falling, but they've never limited themselves to that narrow frame of reference. By taking in elements from a band like Municipal Waste, they are able to craft songs that can make pinch harmonics fit into what are, from a structural perspective, hardcore songs. The cumulative effect makes Enforced a band that don't just continue Richmond's legacy of aggressive music, they cement their own place within it.
-David Anthony