LISTS
A Massive Survey of Contemporary Ambient Music
By Joe Muggs · March 17, 2017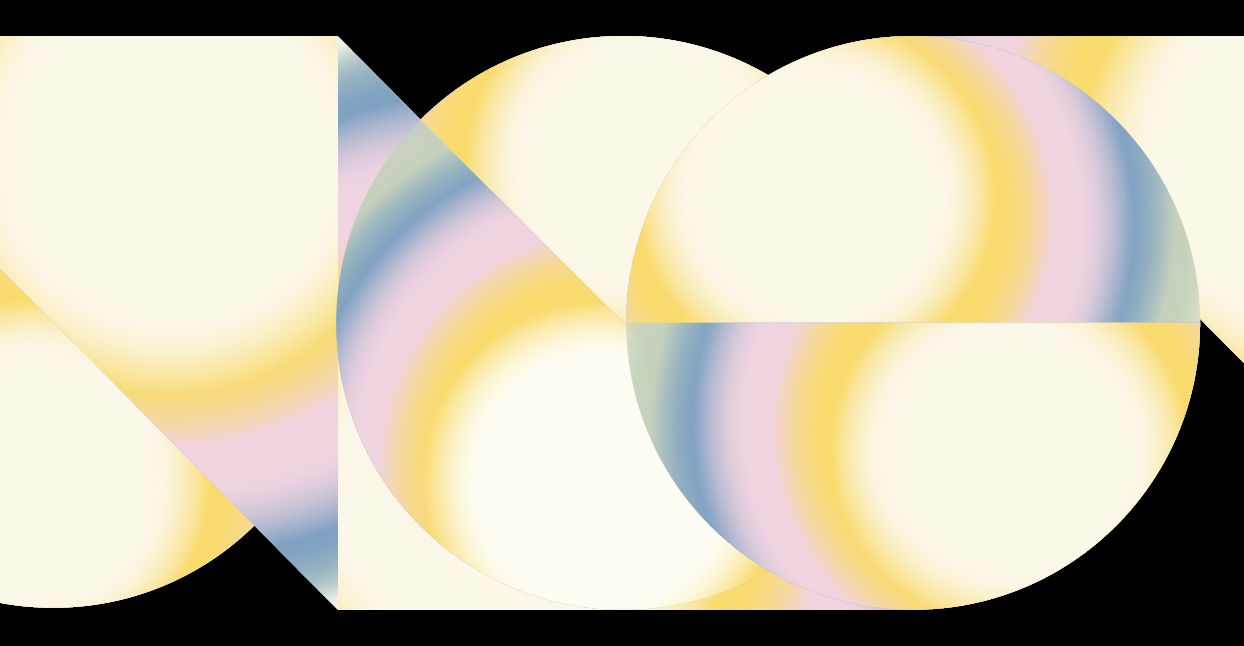 Ambient music has been on its second (or third?) rise for a little while now, but at present it's rivaling the wave of the mid '90s, when it soundtracked millions of ravers' comedowns and backroom conversations.
Brian Eno, founding father of the genre, has just released his first ambient album in an age—the literally never-ending (if you play it in its app form) Reflection. On The Orb's C.O.W. (Chill Out World) , from 2016, they return to pure ambience (plus, they're hosting a huge celebration of ambient music in London this April). Scene-defining London DJ Mixmaster Morris has just made his first album as The Irresistible Force in two decades, set for release later this year.
But it's not just that the old greats are back at work. Threads in new music that were formerly hugely disparate—elements of post-rock, noise, dubstep, neo-classical, gallery installation music, documentary field recordings, even grime—are increasingly finding themselves woven back together into endlessly spaced-out tapestries. From the misty minimalist compositions of Bing & Ruth, to the grime-inspired sci-fi cityscapes of Yamaneko, some of the most exciting music being made right now exists free from traditional rhythm or structure—and plenty of the most cutting-edge DJs are bringing these together into sets that are completely cut free from the dancefloor. Here, we present just a small overview of the oceans of ambient sound to be found on Bandcamp right now.
bvdub
Yours Are Stories Of Sadness
Merch for this release:
Compact Disc (CD)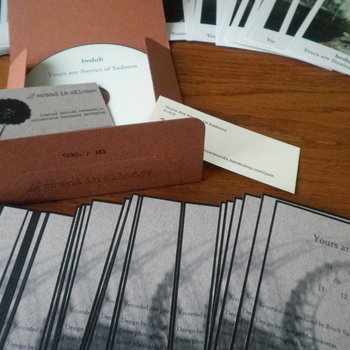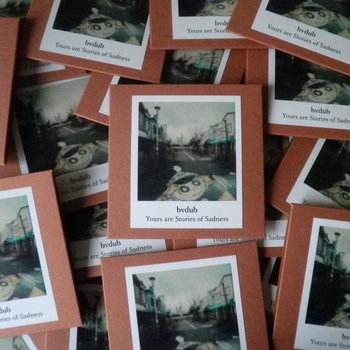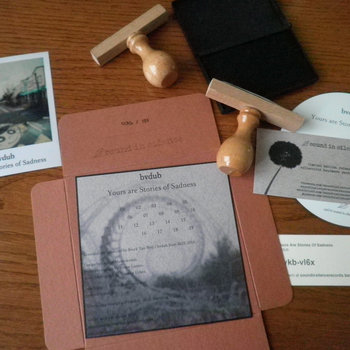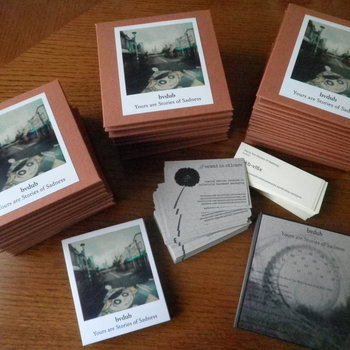 Brock van Wey of San Francisco floats through the hinterland of shoegaze and post-rock, usually in long-form pieces, but here on a set of 19 shorter sketches he's on the form of his life. The album title says it all.
TVO
li_series 05: Jack on Piano  
Merch for this release:
Poster/Print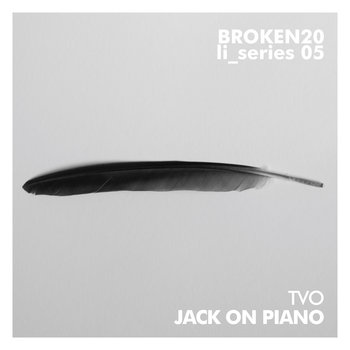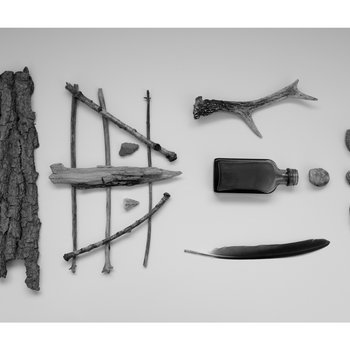 Rhuaridh Law was, early on, part of Glasgow's notorious Numbers crew but his recent output could scarcely be further from their pumped-up, crunked-up party selections. His prolific Broken20 label has specialized in ultra-thoughtful electronic pieces, from super-detailed techno to bleak noise to dreamy quasi-classical space music. In particular, over the last year, the monthly li_series releases, each surrounded with photography and text to amplify its mood, have found a magical space. This one, from Law's own TVO (The Village Orchestra) guise is deeply contemplative: music for staring out of windows to.
Steve Hauschildt
Strands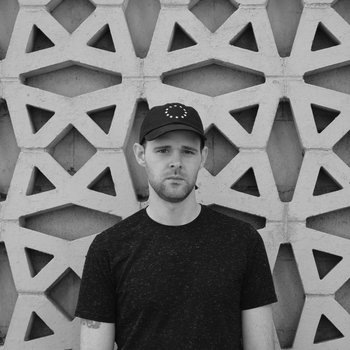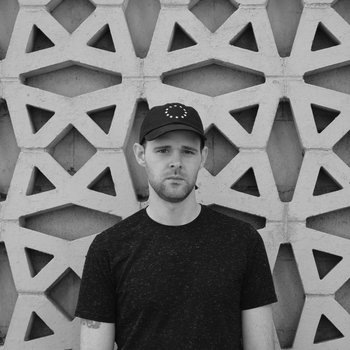 The band Emeralds, between 2006 and 2013, probably did more than anyone to awaken a generation of US alternative music fans to the possibilities of free-floating music. Heavily influenced by both '70s and '80s German Kosmische jams and new age relaxation tapes, they had beautiful arpeggiation and gliding tones at the heart of their sound. Since their split, Steve Hauschildt has focused and purified the sound, and continues to make popular and transporting tessellations.
Youth
Middle Class Riot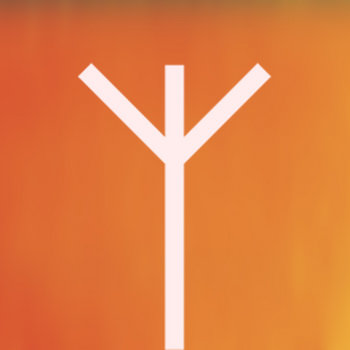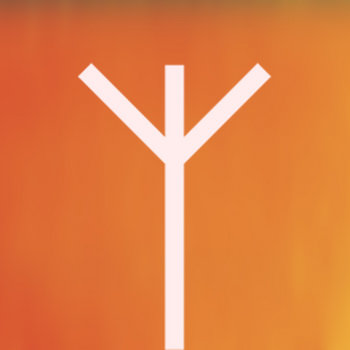 Merch for this release:
, Cassette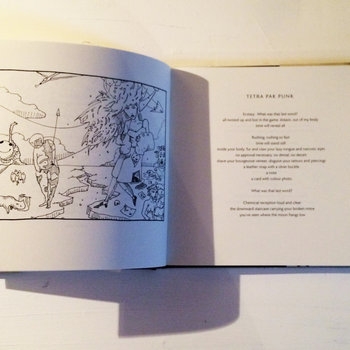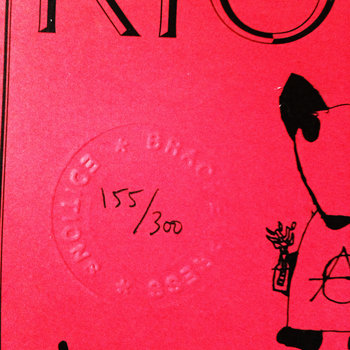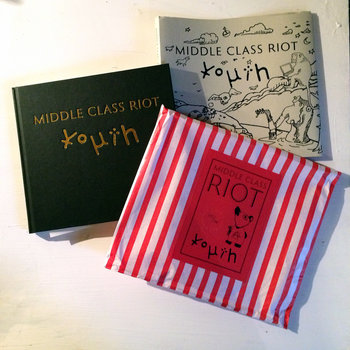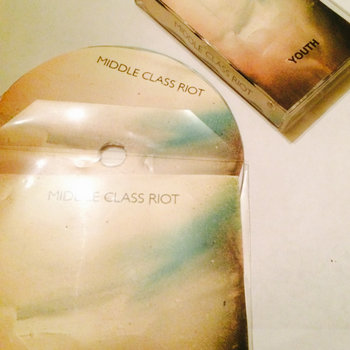 Speaking of multimedia projects, here's one from enduringly prolific renaissance man Martin Glover aka Youth. The Killing Joke bassist, founding member of The Orb, and producer of gigantic albums by the likes of Paul McCartney, Pink Floyd, and The Verve, is also a painter, poet and all-round mystic-about-town. Here, he delivers a set of emotionally intense but gorgeous soundscapes, designed to accompany his writing, but which work extremely well in their own right.
Supersentient Intelligence Construct
Transmission Vision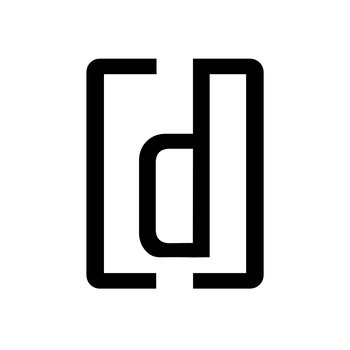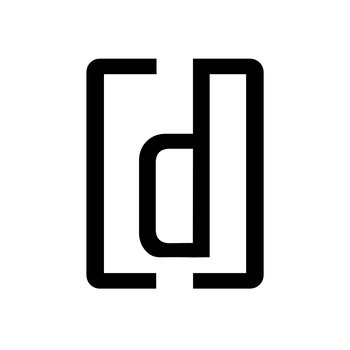 Merch for this release:
Cassette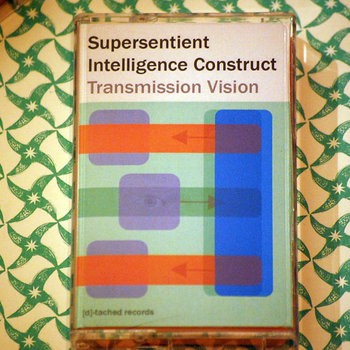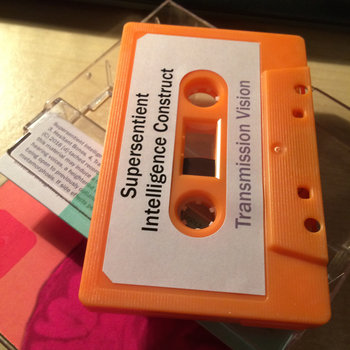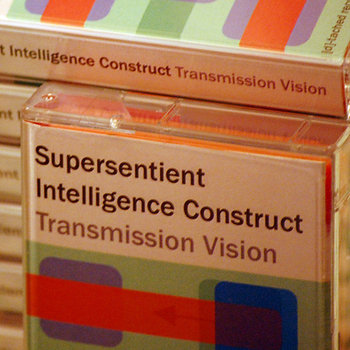 The cover art here consists of graphics based on Robert Leer's 1968 publication Methods of transmission: Communication by Psychical Means and Its Impact on Humanity—and there's something perfect about this. The combination of modernist simplicity and sophisticated hippie-era pseudo-scientific mysticism in the artwork of Transmission Vision gives a very strong clue about the sounds you're going to hear: scientific in their precision, but also way out there.
Loscil
Coast Range Arc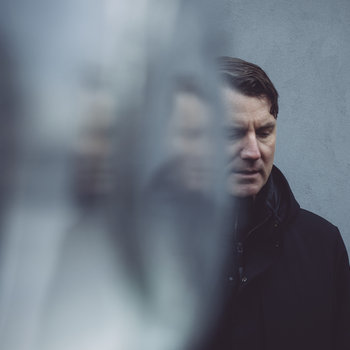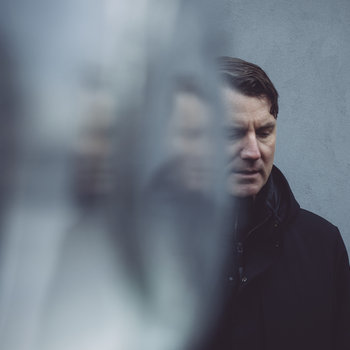 Merch for this release:
2 x Vinyl LP, Compact Disc (CD)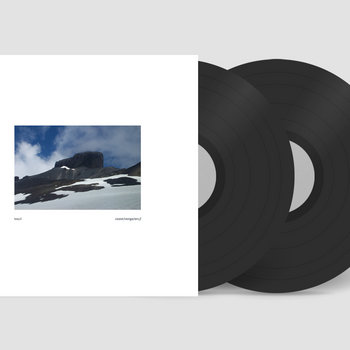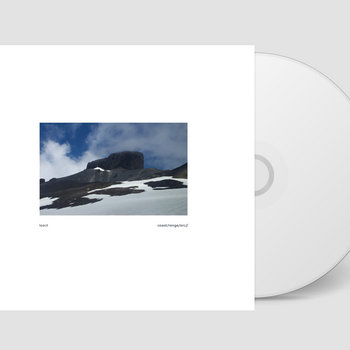 Vancouver's Loscil is rightly revered across the experimental world, most often for his work on the ever-reliable Kranky label. This, though, is a re-release of a limited edition 2011 CD on Italy's consistently ultra-ambient Glacial Sounds, and is up there with his best.
Stellardrone
A Moment of Stillness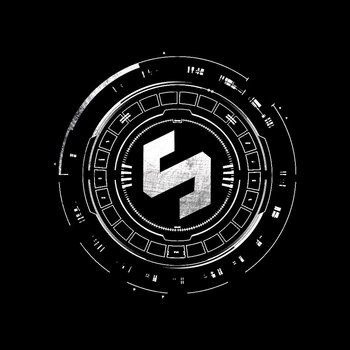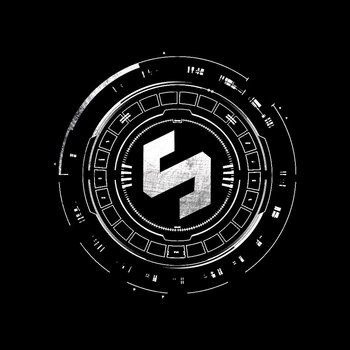 The highly prolific Stellardrone, aka Edgaras Žakevičius, from Vilnius, Lithuania is the perfect example of the lone romantic that you'll often find in the world of long-form, beatless music. Self-described as an "amateur composer," he makes unashamedly pretty ambient music, inspired by the night sky and intergalactic dreams.
Simon Pyke
Slow Glow One
As Freeform, Simon Pyke made some of the most beautiful music of the early IDM generation—he was often seen on bills and compilations alongside the likes of Autechre and Plaid, and it's kind of criminal that his work isn't as well known as his contemporaries. Still, he's continued to produce over the past two decades, and this self-released ambient EP is among his very best work. Where some might stretch these textures over 20 minutes, he keeps each instrumental sketch incredibly tightly-structured, folding huge emotional intensity into them, and often surprising you with a heart-stopping twist just as you were zoning out on the niceness of it all.
Svetlana Maraš & Bodies Under The Waterfall
Angry Ambient Artists Vol 2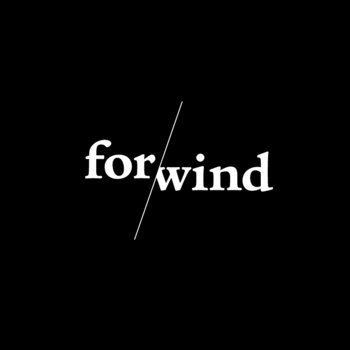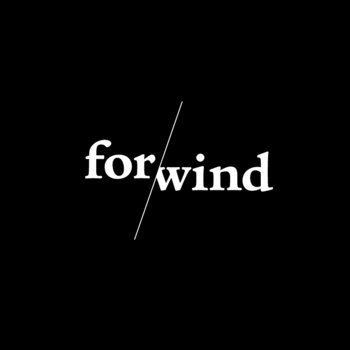 Merch for this release:
Cassette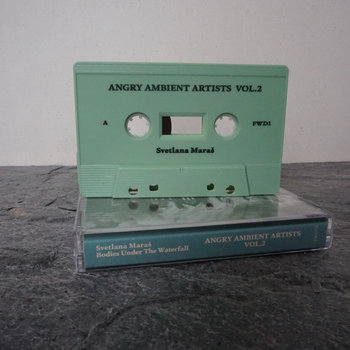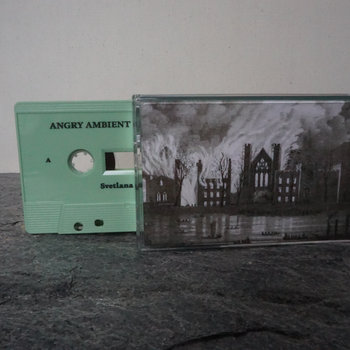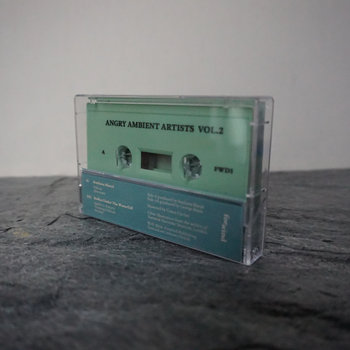 Serbian sound artist Maraš describes "Aftermath" as "very political," an extension of her "need to articulate these musical events was a way to articulate my feelings and thoughts on the endless stream of bad news on a daily basis." On this split release, he delicacy of her approach plays off beautifully against the dense noise-drone of UK musician George Royle aka Bodies Under The Waterfall.
blood blood
Baby Dino EP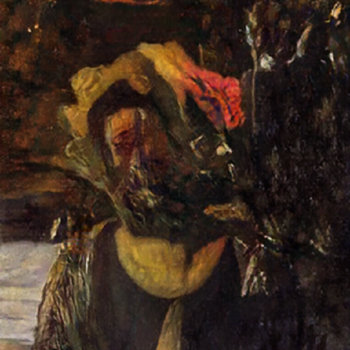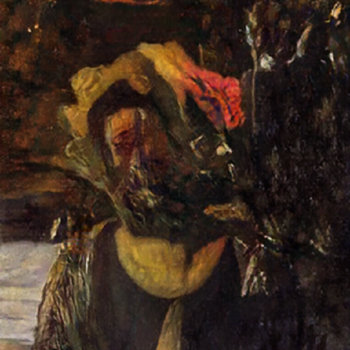 Glasgow has always been a hotbed for alternative guitar bands cross-fertilizing with the electronic music scene, and that feeds right through into the more out-there and experimental end of things. Blood blood have a distinctly indie pop fragility, but the shimmering electronics here build a sparkling structure that becomes quite majestic.
Headless Horsemen
Headless Horsemen
These improvisations by Throwing Snow associate Will Plowman on Bass and Diarmuid Slattery on synth are not exactly easy listening. They're loaded with horror-film atmospherics and hints of black metal, but there's an infinite sense of patience too, which stops them from becoming grating. Though their palette is dark and shadowy, there's a huge amount of pleasure to be found here too. These are the first to be released from a 2013 improv session, but if these whet your appetite for musical morbidity, take heart—there's more to come.
Various Artists
Moon Rock 4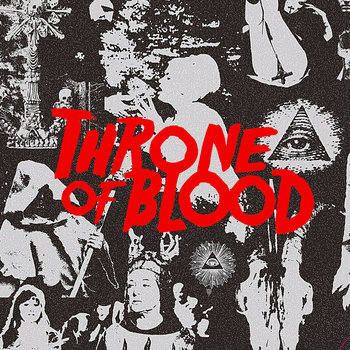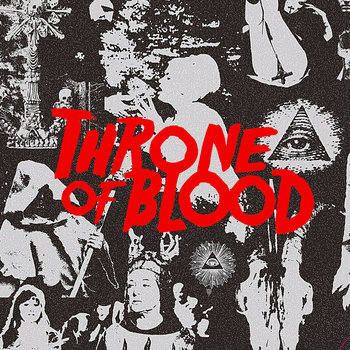 The Throne Of Blood label out of NYC is best known by connoisseurs for its 12'' house music releases, but they have increasingly been exploring life outside the dancefloor. The absolutely impeccable Moon Rock album series features a dazzling array of underground luminaries turning their hands to drones, Balearic bliss-outs, labyrinthine modular synth improvisations, and dozens of other luxuriant takes on music to lie back and bathe in.
Harry Knuckles / Nicolas Kunysz
Split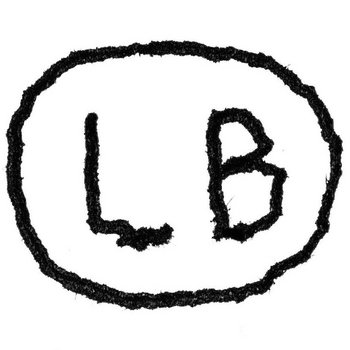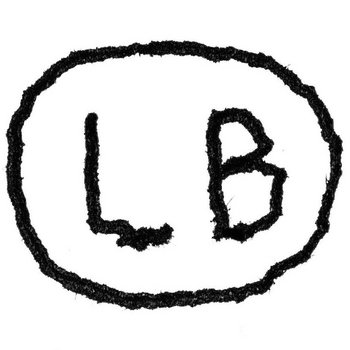 Merch for this release:
Cassette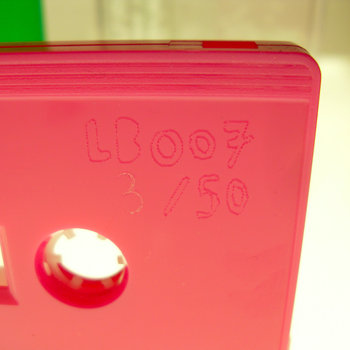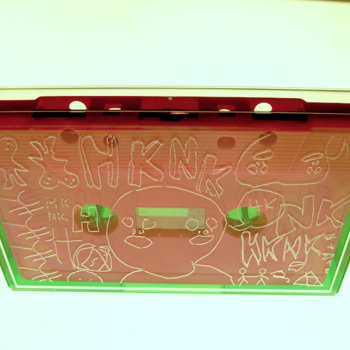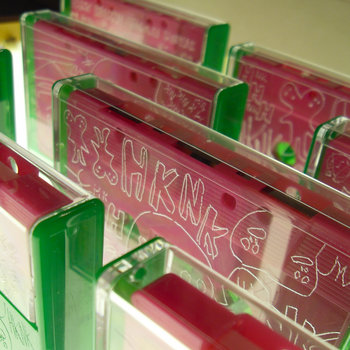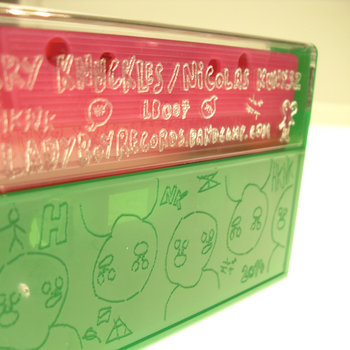 As with all kinds of electronic and experimental music, the tiny nation of Iceland punches well above its weight in ambient soundscapes. The Ladyboy label specialises in detailed environmental sound as on this eerie, transporting album. Even better still is the glorious Tónlist fyrir þungt og létt andrúmsloft by Þóranna Björnsdóttir, not yet released digitally but available on cassette, along with an online app. This app made in collaboration with Nicolas Kunysz & the Icelandic Meteorological Institution takes constant readings of the air pressure in Iceland and mixes between the "light" and "heavy" tracks accordingly.
K. Fenrir
Drifting Towards the End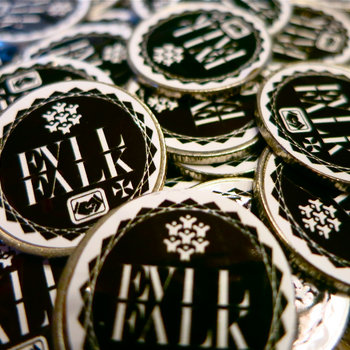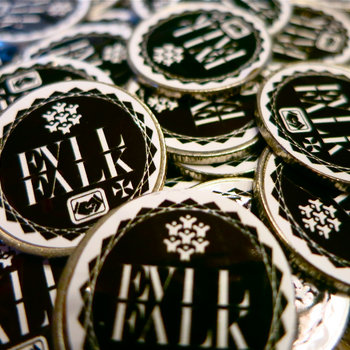 More from Iceland, this is less chillout than spine-chiller—the bleakest, darkest occult grimness you could imagine, with terrifying growling incantations and sounds that seem to plummet into dark caverns of your soul that you never knew existed—and wish you didn't.
April Larson
Arda Marred (From High and Beautiful to Darkness and Ruin)
The bio for April Larson claims that she is the "above-ground representative of a tribe of nāga located along the coast of Louisiana." She also makes stellar cycles of drone pieces based on J.R.R. Tolkein's more obscure and mythic works. That last bit might feel a bit precious if the result wasn't so stunningly beautiful: its gauzy textures reminiscent of the very best dissipating dreams of William Basinski or The Caretaker, this record makes loss and impermanence feel like a wonderful thing.
Gunshae
The Sky Is A Gateway, Not A Ceiling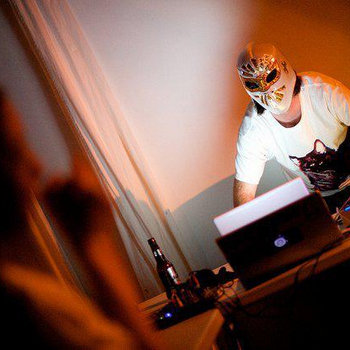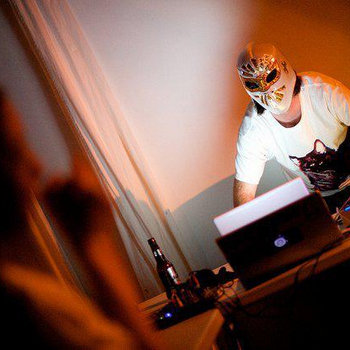 Out of Vancouver, this is a project from Kuma and Lady Eve. The duo are the joint hosts of the Art Of Beats radio show on the city's Co-Op Radio, while Kuma is also an accomplished bass music producer, and one of the earliest adopters of dubstep in North America in the early '00s. This album is an extremely ambitious combination of his abstracted electronic textures and her improvised oboe and cor anglais parts, which are looped and layered into a kind of high romantic minimalism.
Steve Roach
The Early Years (rarities from the Empetus era)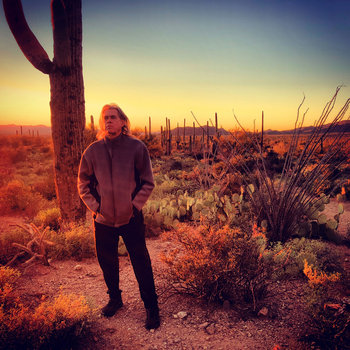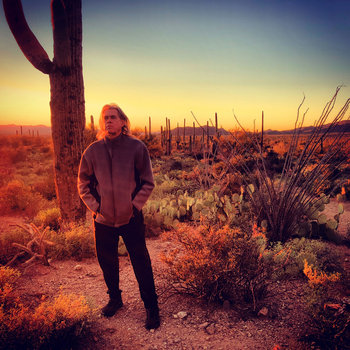 The Arizona sound artist Steve Roach couldn't have had a noisier start—before he became a musician, he was a moto-cross racer. But since the mid 1970s, he has dedicated himself to the calmest, most blissed-out sounds, inspired by the Teutonic likes of Tangerine dream, Klaus Schulze and Manuel Göttsching. This only recently released live jam comes from around the time of his first album. "After a triple espresso," he explains; "our mutual passion for this form of music drove the session towards the heart of the sequencer universe." He may appear jokey, but the sounds here rival many of his idols for transcendent quality.
John Foxx
The Quiet Man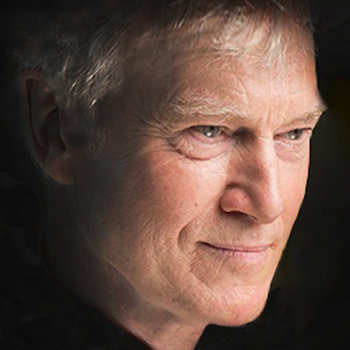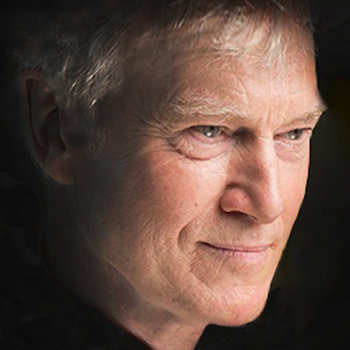 In four decades, John Foxx has been around the musical block: from founding Ultravox to making some of the finest electro of the early '80s on his own, then moving on to majestic ambient synth works. Here, he combines spoken word with wistfully reverbed synthetic strings and piano in such a hypnotic way it can take you away into a contemplative and magical place.
Memotone
Collected Ideas On People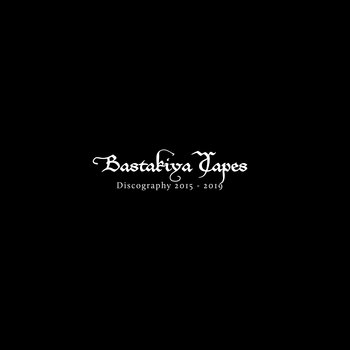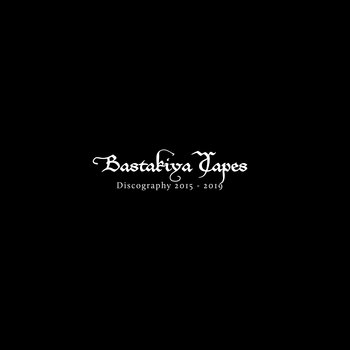 Bastakiya Tapes is a sister label to Bedouin Records out of the United Arab Emirates, and shares with its counterpart a beautifully-realized sense of the dark and dystopian. This tape/download release meanders from grating noise to wistful piano recital and various points in between.
Experimental Audio Research
Vibrations
Heaven knows how Pete Kember, aka Sonic Boom of '80s pre-shoegaze drug-drone experimentalists Spacemen 3, has managed to stay so creatively far out for so long. He must just be well-adapted to the deeper reaches of inner space. There is now a cross section of his work from Spacemen 3 days onwards on Bandcamp, and all of it has something to offer cosmic voyagers. His E.A.R. alias, for more synth-based work, has been in operation since 1990, and in this guise he continues to produces some of the most gorgeous, gliding tones around.
Black Tempest
Arcana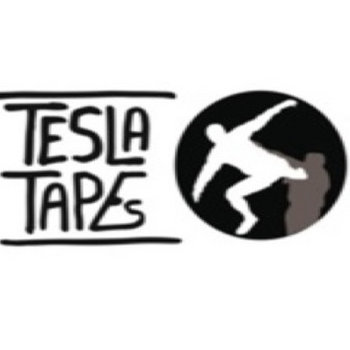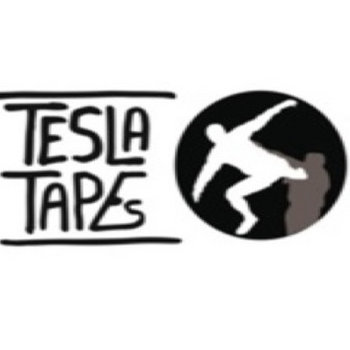 Tesla Tapes, based in Salford, Greater Manchester, is run by the currently on-fire band Gnod as an "outlet for musical projects and meanderings by Gnodheads past, present & future and friends of Gnod all over the world." This four-track tarot card-themed release touches on coldwave/synthwave on a couple of tracks, but also veers into wide open cosmic spaces.
Recent Arts
NSP 13
Merch for this release:
Compact Disc (CD)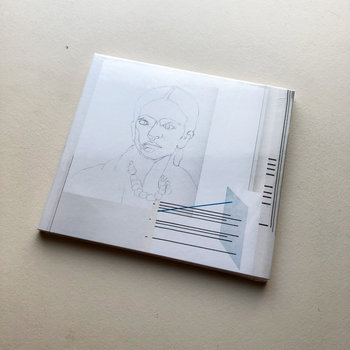 The Berlin duo of Chilean visual artist Valentina Berthelon and German musician Tobias Freund use tech to create soundscapes. Using software specially developed by Tom Thiel and Ricardo Villalobos collaborator Max Loderbauer, they create textures so vividly detailed that the effect can be powerfully psychotropic, even to the most abstemious brain.
apkallu of enmerkar
DTCB:07/15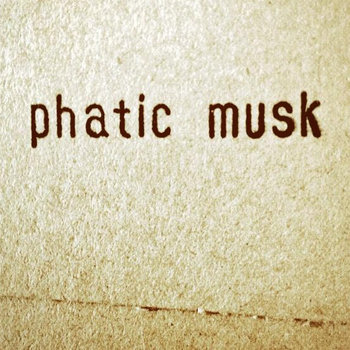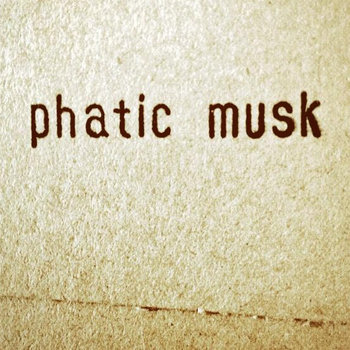 This album consists of edited highlights from the contents of a limited edition of nine micro mp3 players filled with 14 hours of drone. It is also the first of 11 monthly DTCB albums that were released by the mysterious apkallu of enmerkar on the rather mystically-inclined British label Phatic Music.
Owlbinos of Northfield
My Spirit Animal is a Goth Teenager
Merch for this release:
Cassette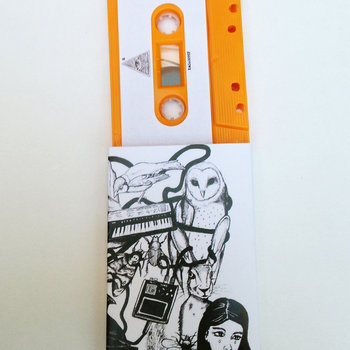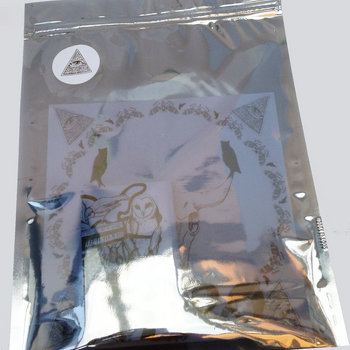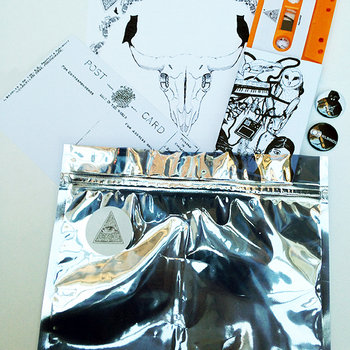 The Romeda label is from "just north of Liverpool," but Owlbinos of Northfield come from a little further south, in the British Midlands. Frankly, any self-respecting drone nerd would buy this just for the title, the artwork and the tangerine-coloured cassette—but it's well worth it for the gorgeous space-case improvisations.
Smackos
A Vampire Goes West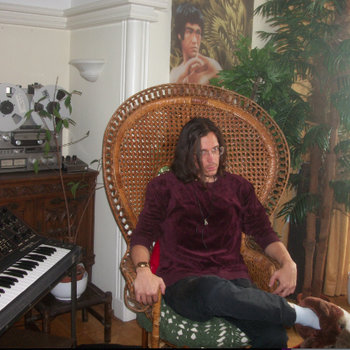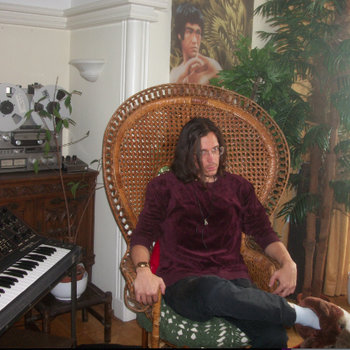 The Dutch electro-techno god Danny Wolfers aka Legowelt also has a penchant for more spacious forms. This is the first album in seven years by his "amateur space jazz meets professional ambient" alias Smackos and it doesn't disappoint for a second. As with his dancefloor work, there is a distinct retro atmosphere—anyone looking for an extra hit of Stranger Things vibes before Season 2 starts should check in here—but despite the 80s video game / TV soundtrack trappings, there's not a hint of kitsch here.
Kara-Lis Coverdale
A 480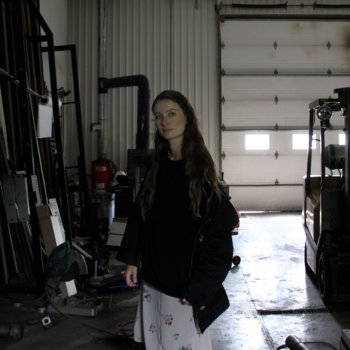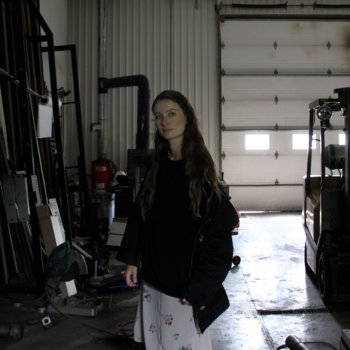 Merch for this release:
Vinyl LP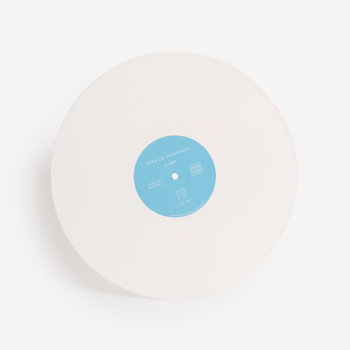 As austere and geometrical as its artwork, this is a set of studies using computer software to process the human voice. The effect is uncanny, to say the least: sometimes grating, sometimes inhumanly beautiful, but always teasing and tweaking at the brain's expectations.
Si Begg
Extreme Environments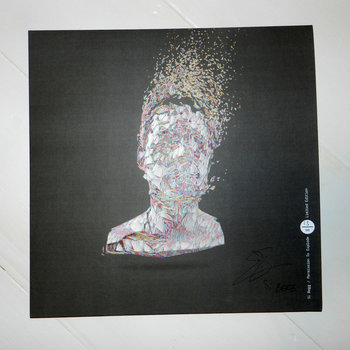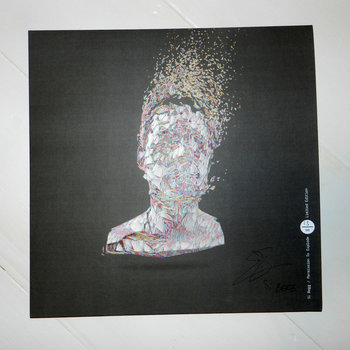 One of the hardest-working people in electronica, Si Begg came to prominence in the '90s as part of Cabbage Head Collective with techno don Cristian Vogel, but has since turned his hand to just about every genre you could imagine, and a few of his own devising. He's released on labels from Ninja Tune to Mute along the way but lately, he's been turning his hand to soundtrack work, and also pure ambient, as on this set of exquisite sketches which put his decades of accumulated technical knowledge to work in creating intensely pleasurable textures.
Flug 8
Leuchtkraft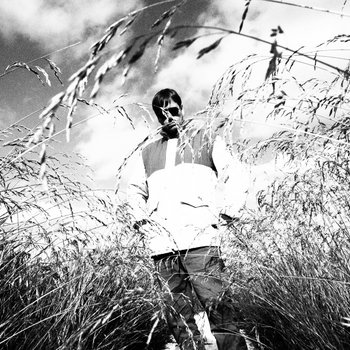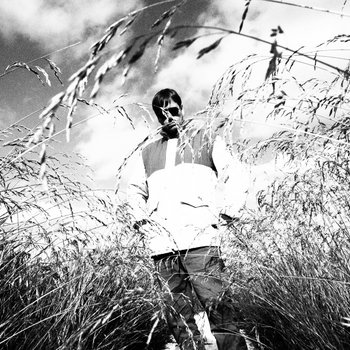 Merch for this release:
Cassette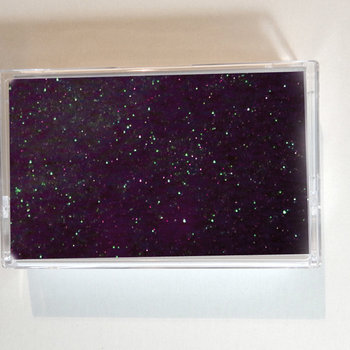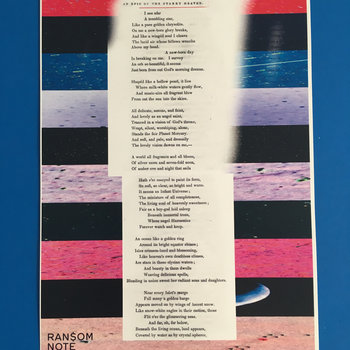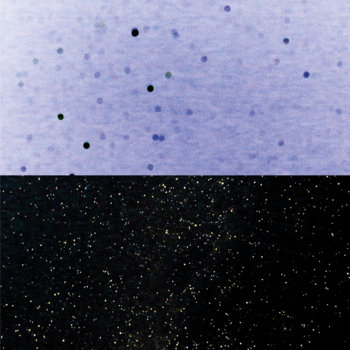 Musician and photographer Daniel Herrmann is already well-regarded and well-connected: he counts the likes of Acid Pauli as supporters, and released his stunning 2015 album Trans Atlantik on the revered Disko B label out of Vienna. That record used the electronic-motorik side of Krautrock to illustrate fantasies of air travel; now, though, on rising london label Ran$om Note, Herrman is floating free into the stratosphere with some of the most euphoric ambient drifting of the year so far.
Matt Whitehead vs Myoptik
Matt Whitehead vs Myoptik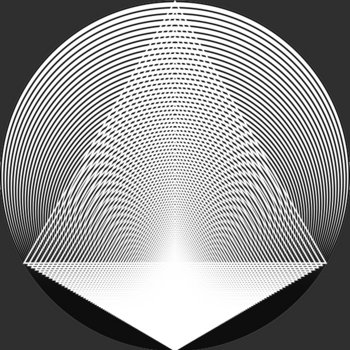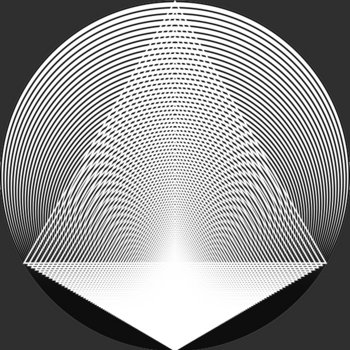 Merch for this release:
Cassette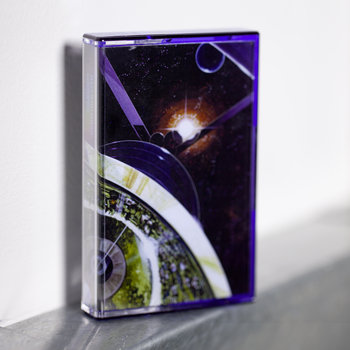 Myoptik is a player in the UK braindance/IDM scene, while Matt Whitehead is best known for producing rugged techno and acid house on labels like Don't and Perc Tracks. He's also one of the best techno DJs in Britain right now. Together, they've produced this album's worth of unashamedly utopian pieces, which draw together all the classic sci-fi influences—Tangerine Dream, Vangelis's Blade Runner soundtrack, Artificial Intelligence era WARP Records, The Orb, and a dash of slo-mo Italo disco—to create beautiful space-flight dreams. This directly Blade Runner-referencing track in particular is a reminder of just how sensual ambient music can be.
-Joe Muggs