LISTS
Brooklyn Raga Massive Revives India's Classical Sound
By Saxon Baird · Photos by Caroline Thompkins · November 02, 2018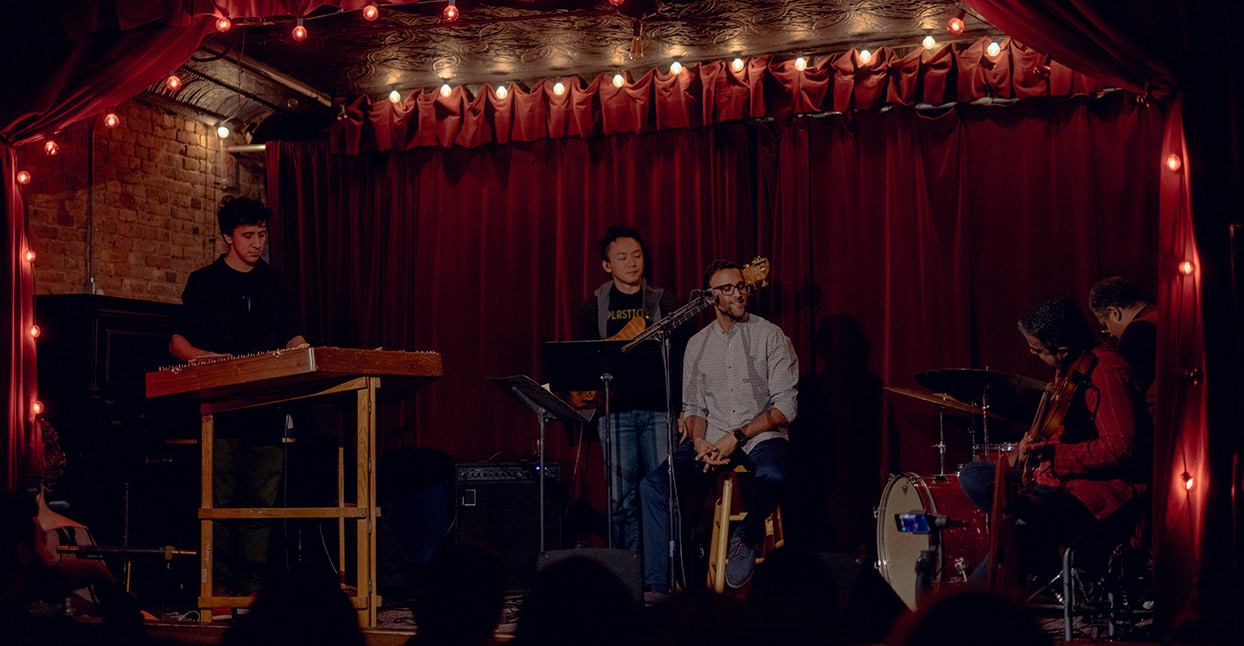 Raga is centuries old, but that hasn't stopped a loose collective of New York City musicians from reinvigorating its ancient sound with a modern take on classical Indian music.
Since 2010, the Brooklyn Raga Massive, a group whose rotating cast of players have diverse backgrounds and musical experiences, have played weekly shows at different venues across the five boroughs. Anyone who knows a few licks of classical Indian music is invited to sit in. The sessions have now grown into a blossoming renaissance that injects cross-cultural styles and sounds into the tradition of raga-inspired music.
"At the time [eight years ago], it seemed like a stretch because it's a very challenging sell," explains David Ellenbogen, an artistic director for Brooklyn Raga Massive. "In traditional Indian music, the beat could sometimes not come in for the first 20 or 30 minutes."
In that time, the jam sessions have grown in size. The venues have gotten bigger. Three ensembles have formed within the collective and released their own albums. Contributing members have released solo records that offer their own unique take on raga.

"It was something unexpected," says Sameer Gupta, a jazz percussionist and founding member of Brooklyn Raga Massive, who counts himself as one of those converted by raga. "I was a little hesitant to go to Indian classical music because it's such an intimidating thing, but it sucked me in."
In its simplest terms, raga is a central element to Indian music, made up of scales and patterns that act as a musical foundation to build upon. The ability to improvise on this structure is a key part to the growing interest among players like Gupta. It also fuels the kinetic energy that ensues with each performance, where audiences will hear a unique blend of contemporary western styles with classical Indian music. To Gupta, who now plays with a hybrid drum kit that includes the tabla, these sessions have helped him grow as a player.
"I felt like my jazz playing was reinformed in a very fresh way that made me rethink the instrument," he explains.

Upon moving to New York City, Ramamurthy found a number of like-minded musicians, both Indian-American and others, who were equally interested in the transformative sound of raga's meditative vibe. Eventually, Brooklyn Raga Massive was born.  
"We felt a need to come together. The idea wasn't really an organization, but a movement," says Ramamurthy. "A lot of times, the music resides in temples or in auditoriums that people wouldn't always know about. So, we wanted to bring the music to new audiences in hopes of getting people to start loving it the way we do."
This open-minded approach has over the years attracted a following of musicians stooped in varying traditions. In addition to local artists, the group has collaborated with musicians from Cuba to Mali. The dynamic and diverse range of music that has grown out of the collective is displayed no more than during their yearly 24-hour Raga Live event. Started in 2012 when the collective was still in its infancy, the audacious endeavor featured musicians and groups playing traditional classical Indian music to improvisational jazz for 24 hours straight with raga as the tying thread. The first event was broadcasted on Columbia University's WKCR radio station and was such a hit that the massive decided to do it every year since and bring it to a live audience.
For the past three years, the event has taken place at Pioneer Works—a massive multi-use art space owned by visual artist Dustin Yellin that sits in the waterfront Brooklyn neighborhood of Red Hook. This year's performance was in celebration of the newly released Ragas Live Retrospective, featuring over 15 and a half hours of live recordings from past year's performances. In the crowd, the likes of actor Maggie Gyllenhaal and TV on the Radio's Kyp Malone milled about an audience of the curious and the fanatical, some who stayed all 24 hours lying out in front of the stage among patterned blankets and sleeping bags. The yearly event has now become a cornerstone of Brooklyn Raga Massive's mission to bring a prolific mix of styles and sounds to the world.

While the founders of Brooklyn Raga Massive may have never envisioned such popularity of Raga Live and its weekly jam sessions, New York City also plays a central role to the flowering interest shared among musicians and music fans alike.
"For me, New York City is so different because of all the really talented musicians and improvisors here who are bringing something fresh and interesting to music," explains Gupta. "There are other places like that all over the world, but in New York City, you find such a dense population of them that we've been able to not just have a couple moments of great collaborations. Instead, it's been great collaborations for years now."
Brooklyn Raga Massive is also picking up a tradition of fusing classical Indian music with western forms that really started in the New York City during the 1960s. It was in here that John and Alice Coltrane first heard Indian composer and sitar master Ravi Shankar perform, sparking their own interest in Hinduism and the sounds of India that would begin to feature in their music and last for the rest of their respective lives. This year's Ragas Live performance fittingly ended with a performance of both Alice and John Coltrane compositions reimagined and reworked to include classical Indian styles and instruments like the sitar and tambura. Among the members of the Coltrane Tribute Ensemble included acclaimed jazz pianist Marc Cary and harpist Brandee Younger.
"There's always a curiosity among musicians about Indian classical music because it's one of the great musical traditions of the world," Ellenbogen says. "What Brooklyn Raga Massive and Raga Live have done is let that spark hop from the people who were curious and create a space that they could feel welcomed to come in and join and bring their ideas." Here's a guide to the group itself and the music they've released.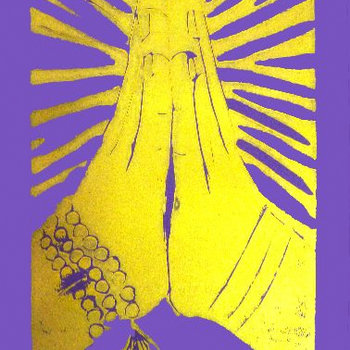 .
00:10 / 00:58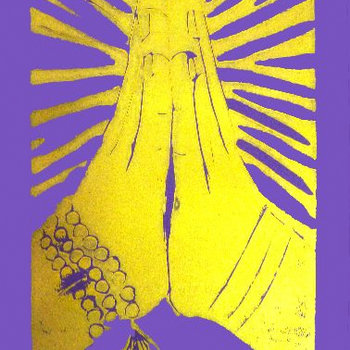 A major cornerstone of Brooklyn Raga Massive are the live events and the varying collaborations that take place during them. This new release, featuring over 15 hours of performances from the first six years of Brooklyn Raga Massive's 24-hour Ragas Live events, illustrates the collective's mission and acts as a perfect gateway into the collective's work.
.
00:10 / 00:58
This release puts a spotlight on women's contribution to the Brooklyn Raga Massive, but also draws attention to women's contribution to classical Indian music that has sometimes been overlooked historically. In the true spirit of the Brooklyn Raga Massive jam sessions, the compositions weave contemporary sounds while honoring the ancient traditions. Twenty percent of proceeds will be donated to Indrani's Light Foundation, a nonprofit family foundation that helps women and families take steps to live empowered lives, and overcome gender violence.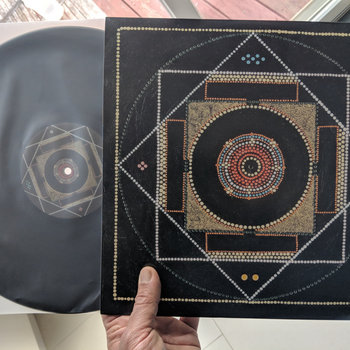 .
00:10 / 00:58
Merch for this release:
Vinyl LP, Compact Disc (CD)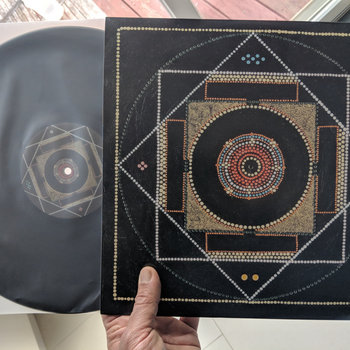 The jazz artist and composer had established himself as a major percussionist well before his love affair with raga and classical styles of Indian music began. Gupta is an original cofounder of the Brooklyn Raga Massive and remains a featured player in the collective's live performances. His 2018 album, A Circle Has No Beginning, sets itself apart with its large ensemble format featuring eight to nine players (very unconventional for Indian classical music) who engage in a captivating dialogue between jazz and raga.  
.
00:10 / 00:58
Co-founder of the Brooklyn Raga Massive, Ramamurthy is a successful violinist trained both in Carnatic music (classical music from Southern India) and western classical music. A regular feature and collaborator at Brooklyn Raga Massive's live events, the 2014 release with his trio, Jazz Carnatica, can be seen as one of the first recorded statements reflecting the mission behind Brooklyn Raga Massive and what can come out of its exhilarating, exploratory jam sessions. Each composition is based on a raga, but differs in instrumentation and the liberties taken in arrangement of the tracks. Ramamthury describes this record as his "most personal expression."
.
00:10 / 00:58
Neel Murgai is another cofounder of the Brooklyn Raga Massive and a seasoned sitar player who has studied with his musical guru Pandit Krishna Bhatt for over 20 years. Their self-titled debut offers another entrancing take on the wide range of sounds that have sprung out from the collective's weekly jam sessions, featuring a unique four set of viola, cello, and tabla to accompany Murgai's sitar playing. The result is seamless blend improvisational jazz, Eastern European gypsy music, and more melded with the sound of North Indian classical.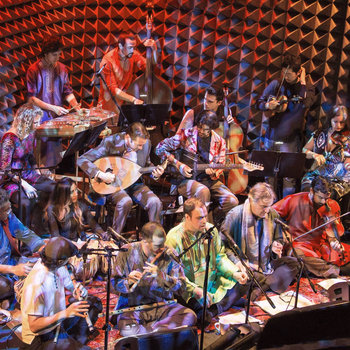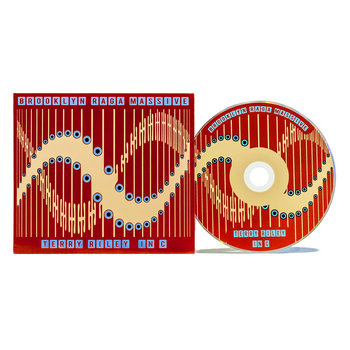 .
00:10 / 00:58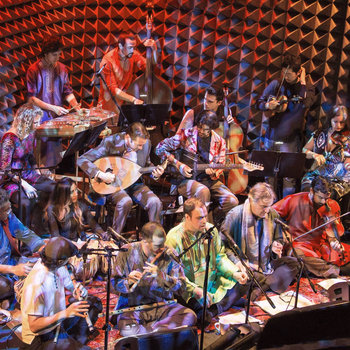 Merch for this release:
Compact Disc (CD)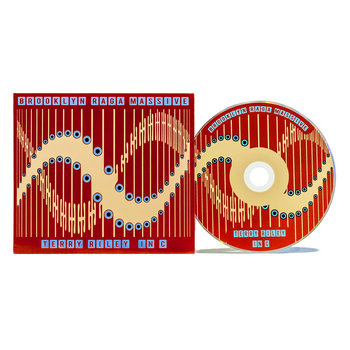 In early 2017, Brooklyn Raga Massive performed one of its most ambitious projects yet: a live performance of minimalist composer Terry Riley's In C to an audience at Joe's Pub in New York. The performance led to a recording of Riley's piece with the famed composer offering advice on arrangement. With over 18 musicians recording, the piece is highly unusual for Indian classical music which often features no more than four musicians. The result is a forward-thinking take on a canonical piece of modern minimalism with Indian ornamentation as the driver.
.
00:10 / 00:58
This recording reworks a number of Alice and John Coltrane's own compositions through the lens of Brooklyn Raga Massive's commitment to bringing together raga-inspired sounds with western styles. The tribute also acts as a musical tip of the hat to the attempt at bridging Indian classical music with jazz that the Coltrane's began back in the 1960s.