LISTS
How Brit Funk Kept England Grooving in the 1980s
By Andy Thomas · April 08, 2021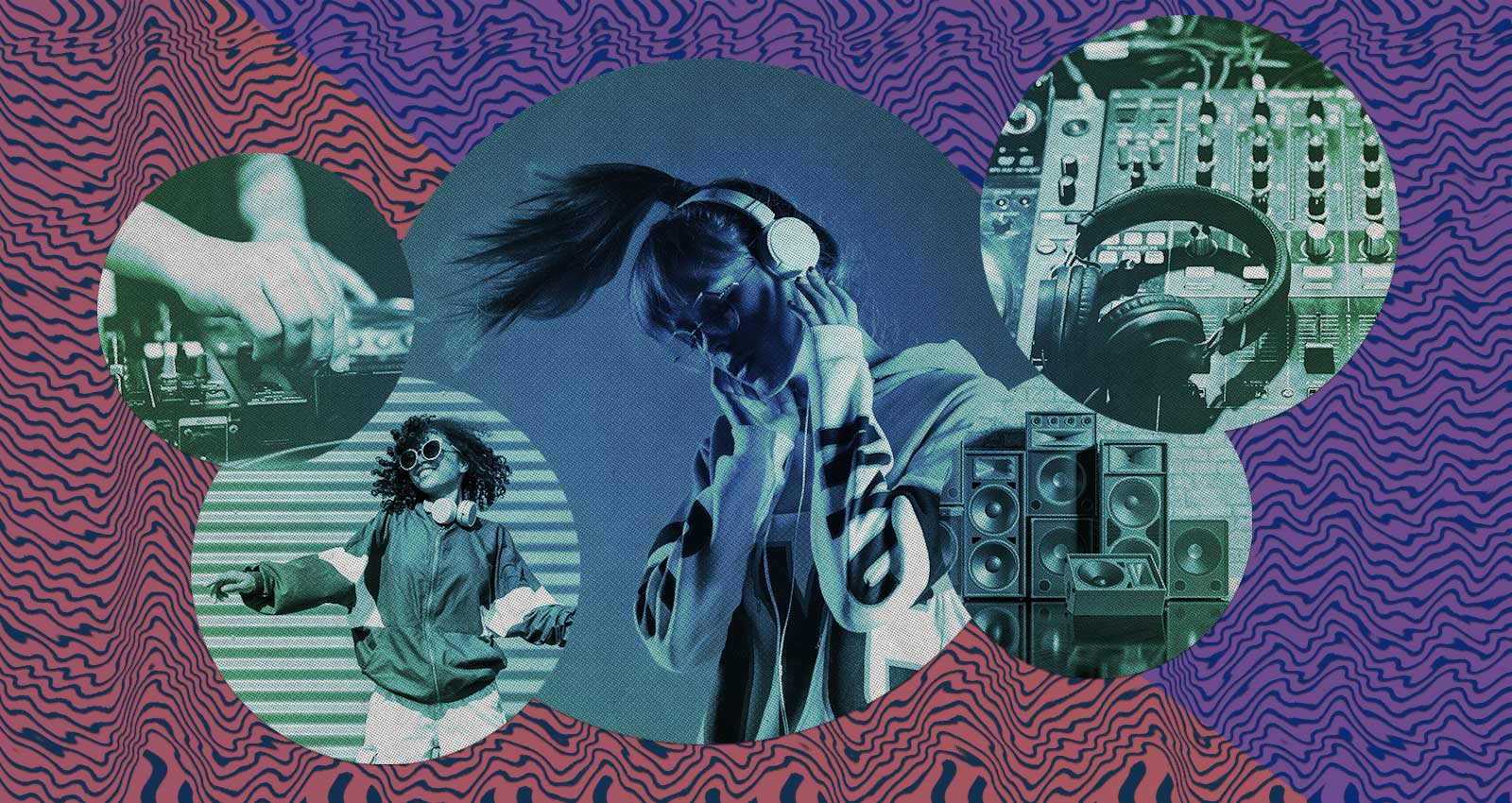 "Brit Funk was a really big cultural movement that actually grew and developed without the support of press," recalls Gilles Peterson. "At the time, it was all about punk or new wave. But this was on a par with all of that in terms of the power of the movement and the cultural network. This was music with a message and identity, and that was really important."
The peak of the Brit Funk era that Peterson refers to came in the early '80s, when young bands and producers created their own naïve twist on American jazz funk, fusion, and disco. Nurtured by a host of small independent labels, this DIY music crossed the Atlantic to New York, where DJs and producers heard the future in its raw, dubby sound.
Earlier this year, Gilles Peterson reunited with Brit Funk pioneer Jean-Paul "Bluey" Maunick, for a collaboration under the name STR4TA. The project revives the fiery sound that Peterson first fell in love with as a teenager in South London in the late '70s. "When Brit Funk came along for me, hearing that music on pirate radio as a 16-year-old, I went straight on this search for the DJs and the bands," he says. "I would sneak into these All Dayers and watch from the corner, just super excited by the energy of the DJs, live bands, and dancers." (Listen to "Bluey" Maunick talk about STR4TA on Bandcamp Weekly —ed.)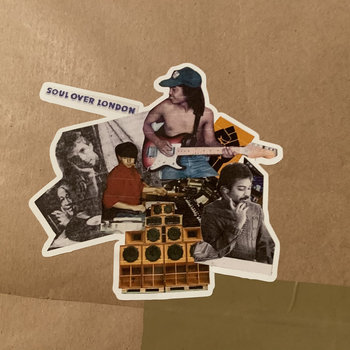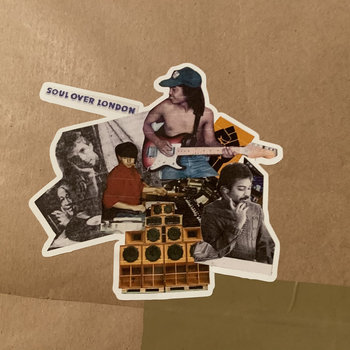 Merch for this release:
Compact Disc (CD), Vinyl LP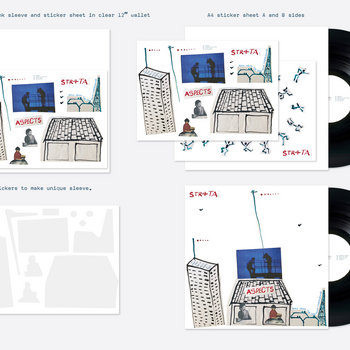 The history of Brit Funk began with one pivotal record, released in the summer of 1978. "There was some British soul made in the '70s by acts like Average White Band and The Real Thing, but as far as the Brit Funk sound goes, 'Hi Tension' by Hi-Tension was a turning point," says Dave Lee, whose compilations Backstreet Brit Funk capture the depth and diversity of the music. "It was a great record that not only met the approval of the underground, but also made the transition onto radio and into the pop chart."
Formed in North West London, Hi-Tension (whose members included both Phil Fearon of Galaxy and future 4th & Broadway singer David Joseph) was born out of London's underground clubs. "What was important about that record was that it was part of a movement. So you got this very self confident swagger and self-belief," says Peterson. The group's eponymous single "Hi Tension" captured the energy of dancer hot spots across the capital like the Friday lunchtime party Crackers in the West End (home of DJs Mark Roman and later George Power), The Royalty in Southgate, North London, where influential DJ Froggy (Steve Howlett) had his first residency, and Clouds in Brixton, South London, where this incredible footage of a session with DJ Greg Edwards from the 1978 film British Hustle was shot.
The scratchy guitar lines, propulsive horns, funk chants, dub wise bass, Latin percussion, and spacey keys would provide the template for a raft of Brit Funk bands. "I'd still be happy to go on the record and say the best British productions were as good as anything else coming out at that point in time," says Lee. "Yes, they were probably inspired by American jazz funk, but they gave their music a uniquely British twist."
Merch for this release:
Vinyl
After Hi-Tension, the most influential of all these groups was Atmosfear, founded by Lester J Batchelor and a group of fellow Crackers regulars entrenched in the "soul boy soul girl" culture of London. "Dancing In Outer Space," their debut release in 1979, was a slab of dubby cosmic dance music. "I first heard 'Dancing In Outer Space' at America's in Southall [West London] on the Thursday funk night," says London house DJ/producer Terry Farley. "It certainly didn't sound British to me at the time, and it still stands toe-to-toe with the best American jazz funk of that era. It was a real dancers' tune as well, with many of the London 'Royalty' [ie: top dancers] at America's—Clive Clark, Tommy Mac, Jabba, and Pinky—all ruling that club."
That unique sound—also heard on Atmosfear tracks like "Extract," a secret weapon of DJ Harvey at Moist in London in the '90s—was the result of the dub-inflected production of the late Andy Sojka and the late Jerry Pike. It benefitted from the naiveté and experimentation of the musicians—most notably, the double shuffle drumming of Ray Johnson and the keyboards of Brit Funk stalwart Peter Hinds. "The real magic in the music back then was the fact that they weren't that accomplished, but they had a great sense playing for a group rather than as individuals," says Peterson. It was the innocence of these original bands that Peterson and Bluey tried to capture with their Brit Funk revival project. "That was our approach to the STR4A record—'How can we make it sound authentic when we are working with people who have been accomplished musicians for 30 years,'" says Peterson.
"Dancing In Outer Space" was followed by a string of Sojka and Pike Brit Funk productions for Elite, including Powerline's monumental cosmic jazz funk/dub disco 12" "Journey/Double Journey." Both tracks became anthems in New York when they reached DJs David Mancuso at The Loft and Larry Levan at Paradise Garage. Alongside another pivotal UK record, TW Funkmasters' "Love Money" (produced by Radio London reggae presenter Tony Williams) these dub-soaked dance records were revolutionary to New York producers like François Kevorkian.
"I hadn't been exposed to King Tubby's early stuff at the time," Kevorkian told writer Bill Brewster. "But when I heard a dance music thing with all those big reverbs, those stops, those crazy effects where a piano comes in, cuts off and decays—to me, that was a revelation. 'Oh, you can do that?' Immediately, I started searching out those sounds."  His famous boogie/proto-house mixes for Prelude Records, such as D Train's "You're the One for Me," Gayle Adams' "Stretchin' Out," and Sharon Redd's "Beat The Street," drew heavily on the dubby UK sound.
Merch for this release:
Vinyl LP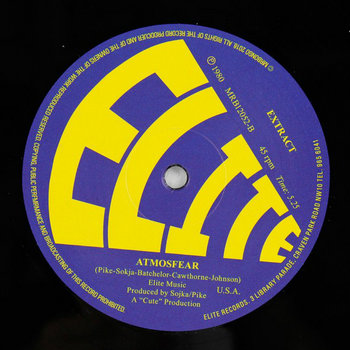 Not only was it an influence on the future of dance music, Brit Funk also made an indelible mark on the golden age of '80s British pop. "The Kemp brothers [of Spandau Ballet] would go and sit in the studio during sessions and ask Paul "Tubbs" Williams of Light of the World how they played the bass," says Peterson. "Wham!, Sade, Haircut 100—they all were all influenced by Brit Funk."
While acts like Level 42, Second Image, Light of the World, Central Line, Incognito, Beggar and Co, Imagination, and UK Players went on to have mainstream success, some of the most interesting music was made on tiny independents—imprints like Pink Rhythm, which was set up by John Rocca of Freeez to release their debut single "Keep In Touch," or the even less prolific Disc Empire, which sank without trace, but not before releasing the Brit Funk nugget "LA 14" by The Breakfast Band. Then there was Floppy Discs, the home of the only single by Stikki Stuff whose name is known only by deep diggers like Dave Lee, who featured these tracks on his Backstreet Brit Funk compilations.
"It's amazing that there were plenty of releases that slipped out unnoticed by me that I've only found out about recently," says Lee. "It's also incredible how rare some of these records are—even for someone living in London, often near where they were recorded and pressed."
Here's just a small selection of those records, alongside some well-known classics.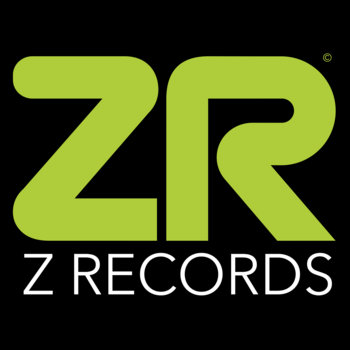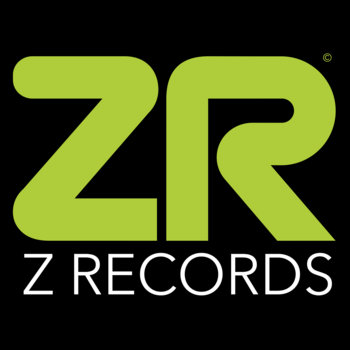 Merch for this release:
Vinyl LP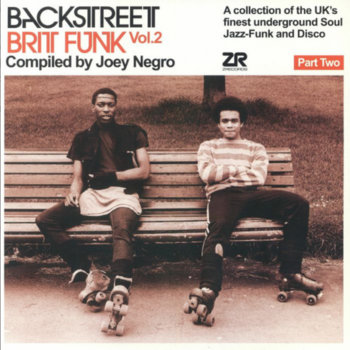 After two releases for Elite, Powerline's Colin Detroit and Patrick Folie self-released another pair of 12"s on their PLR label. For Dave Lee's second Brit Funk compilation on Z Records, he opted for this less-well-known track, released in 1982. A beautiful slice of soulful disco meets jazz funk, "Watching You" is one of the more expensive records from the scene, with originals going for over £200.
A founding member of Light of The World and Freeez and a pivotal figure in Brit Funk, Bluey formed Incognito with bass player Paul "Tubbs" Williams, and their early releases featured other members of Light of The World. In the 1990's, the group recorded a series of LPs for Gilles Peterson's label Talkin' Loud. This debut single from 1980 reveals the group's roots—it's a smooth and soulful piece of jazz funk.
Another favorite with Larry Levan at Paradise Garage, 52nd Street were Manchester's leading Brit Funk band, and their debut, "Look Into My Eyes," was released by Factory Records in 1980. It was the sound of Manchester clubs like Rafters, the home of influential DJs Colin Curtis and the recently departed John Grant (who were also big names on the Northern and Midlands All Dayer circuit), and where members of New Order and A Certain Ratio hung out. On the flip side was this quirky dance record which begins with a very English conversation on a bus. It was produced by ACR drummer Donald Johnson
When Beggar & Co. provided the horn section for Spandau Ballet's "Chant No. 1 (I Don't Need This Pressure On)," it was further proof of the influence of Brit Funk on British pop. Formed by members of Light of the World, the group's 1981 12" "Somebody Help Me Out," with its frantic chants of "woah woah woah," seemed to predict the race riots of that year.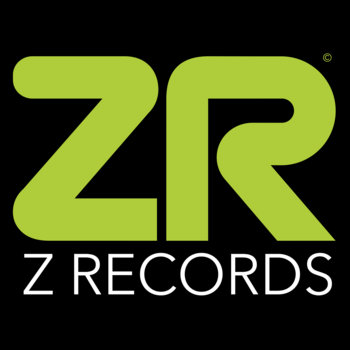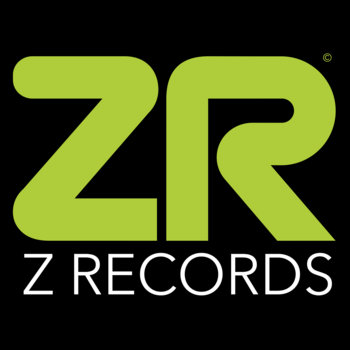 Dig deeper into Brit Funk, and you'll notice Bluey's name keeps reappearing. The Warriors was a collaboration with Paul "Tubbs" Williams. Originally appearing on their 1982 LP Behind The Mask, this 12" for Ensign was the one that the dancers loved. With echoes of American jazz-fusion from the likes of George Duke, but with plenty of London attitude, it can be heard as a template of the jazzier end of broken beat.
For every chart hit, there were dozens of killer Brit Funk records that slipped into obscurity after doing serious damage on the dancefloor. Records like MBT's "You Know Too Much" is a good example of the sound of Brit Funk as it continued into the mid-'80s. Released on their own label, MBT Records, the song was the work of guitarist J.J. Belle (Roger Elvidge Belle)—who went on to play with everyone from Madonna to Pet Shop Boys—and bassist D. Chai.
On the freakier end of Brit Funk, "Disco 2000" (which has nothing to do with Jarvis Cocker) was released on the Hobo label in 1979.  Only known to serious diggers like Lee, it was a side project of singer and keyboard player Leiah Ikafa. It's a wild slab of mutant dub disco that wouldn't have been out of place on Michael Zilkha and Michel Esteban ZE Records back in the late '70s.