LISTS
Movietone, Flying Saucer Attack, and Bristol's Quiet Psych Scene
By Louis Pattison · Illustration by Ian Grandjean · February 01, 2023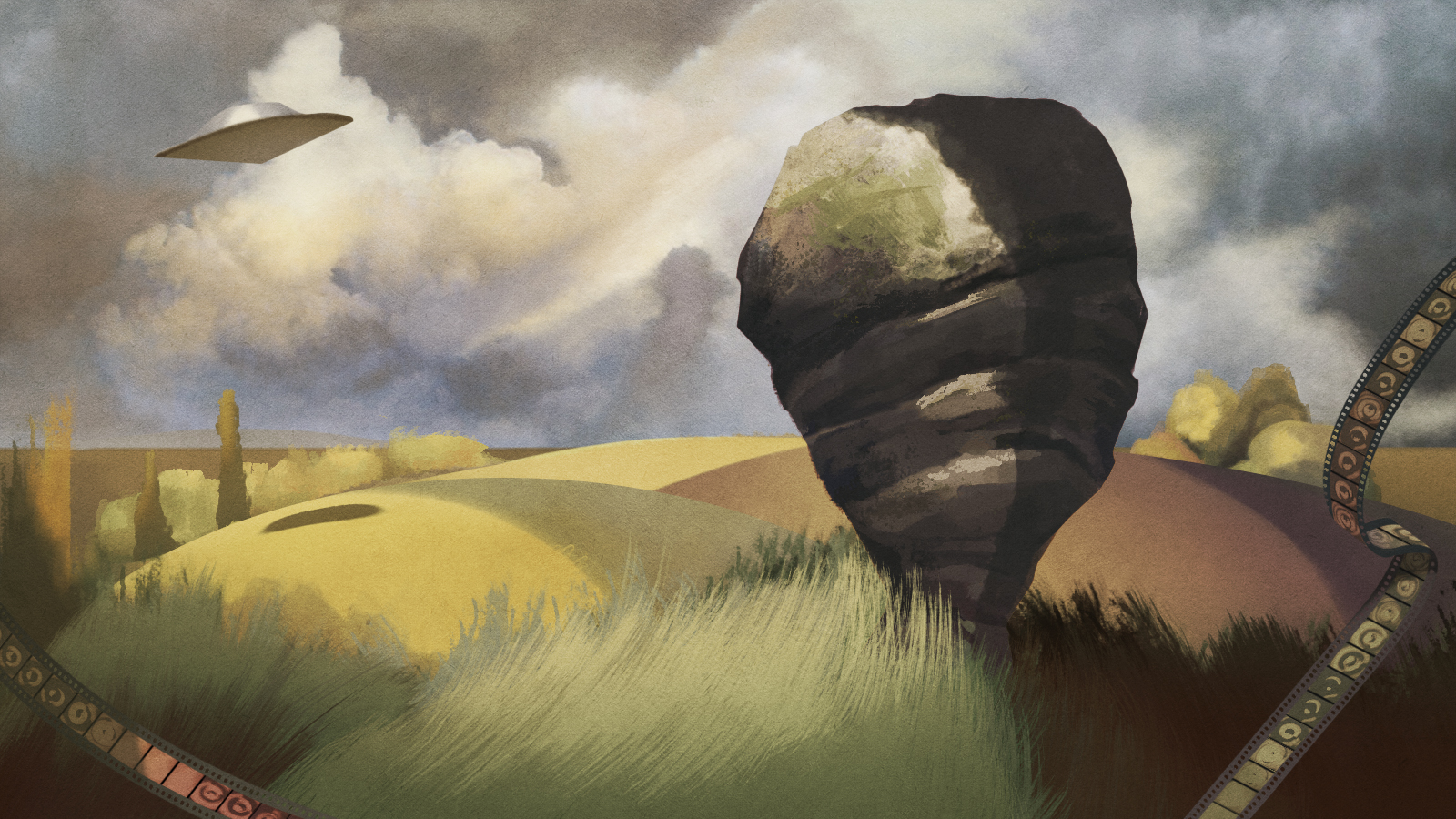 When you're thinking in terms of posterity, a little obscurity can be its own reward. The self-titled debut album from the Bristol group Movietone appeared in 1995, right as most of the United Kingdom was in thrall to the circus of Britpop. But Movietone couldn't have felt further away from those big, swinging egos. Listening to it, you can glean a few reference points: the slow-burning jangle of Galaxie 500 and Codeine; the shadowy art pop of the third Velvet Underground album; a rustic, improvised quality that gestures to jazz or folk. But its out-of-stepness has served Movietone well. It's hardly dated; it feels undatable.
Twenty-eight years on from Movietone's release, it's now getting a long-overdue reissue on the in-house label of London record shop World Of Echo. "I never thought about it fitting into any prevailing trends and never felt any pressure to change what we were doing," says Movietone's principal songwriter Kate Wright. "I could only write songs that came from the heart, and I would try to get it out before I started thinking whether anyone would like it; otherwise, it was lost."
Movietone, in their own quiet way, were the nexus point for a web of interconnected West Country acts—Flying Saucer Attack, Crescent, The Third Eye Foundation—that shared not so much a sound or a style but a sensibility born out of friendship, geography, and a shared state of mind. The story begins at Cotham Grammar School in Bristol, where three members of Movietone—Wright, Rachel Coe, and Matt Elliott—met. "We would miss lessons and go to the St Michaels Café round the corner," says Wright. "It had booths with murals of musicians all over the walls and a jukebox with stuff like Neil Young's 'Old Man,' ? and The Mysterians' '96 Tears,' and Pere Ubu's '30 Seconds Over Tokyo.' It was brilliant, really inspiring."
Soon the three were rehearsing in Coe's garden shed, and a band—Lynda's Strange Vacation—came into being. At the time, Elliott was working behind the counter at Bristol's Revolver Records, where he fell into conversation with fellow clerk David Pearce, a musician from Winchcombe in nearby Gloucestershire, and invited him to join the group. Lynda's Strange Vacation didn't last for long. But when Wright's friend Matt Jones of Bristol group Crescent let slip that their label, local indie imprint Planet Records, was interested in hearing demos from female musicians, Movietone came into being virtually on the spot.
At first, the band was just Wright and Coe, but soon others joined their rehearsal sessions: Jones on drums, Elliott on guitar, Ros Walford on clarinet. "The whole group had their say; it was quite democratic," recalls Elliott. "Although in my mind, it was always Kate's project, and usually, she would be enthusiastic about anything I brought to the table."
Aside from viola player Florence Lovegrove, who joined the band for their second album, none of the band could read music. A song's arrangement, explains Wright, would grow from more impressionist cues. "I would often describe the feeling of the song, relating it to maybe something we had all seen, like a place or the color in the sky. Or a part in a film. The middle section of 'Under the 3000ft Red Ceiling' is based on a part in the Jean-Luc Godard film Une Femme est une Femme [1961]."
Wright's vocals are the defining feature of Movietone. Even when stitched deep in a song's fabric or sketching out enigmatic imagery, they set the emotional tenor. A core influence, she explains, was the beat poets. "I loved Jack Kerouac's stream-of-consciousness writing and Wiliam Burroughs's cut-ups and had all the Penguin Modern Poet series, which had a good section on the beat poets. I had seen Allen Ginsberg read Howl at a school in New York a year or so earlier, and it was very inspiring."
Other inspiration came from John Cage's experiments with chance as a compositional tool. "I used to buy art books in charity shops, as they were the same price as paper, and paint over them with white paint, leaving some sentences or words exposed. I found a lot of good lyrics and song titles this way. For 'Heatwave Pavement,' I left a tape player by the side of my bed and recorded my dreams and thoughts when I woke up. When playing live, we would play this tape of words; we would also take a TV to tune in between the channels for 'Alkaline Eye.'"
Merch for this release:
Compact Disc (CD), Vinyl LP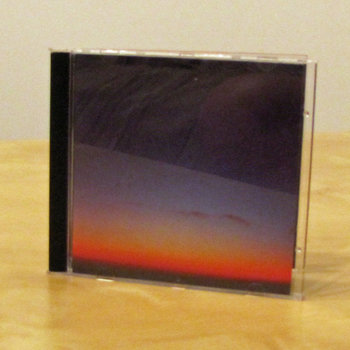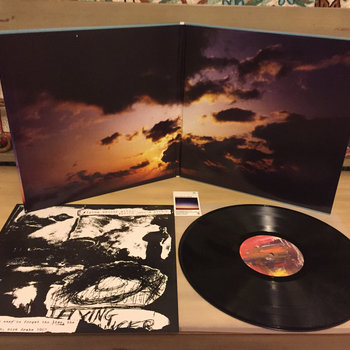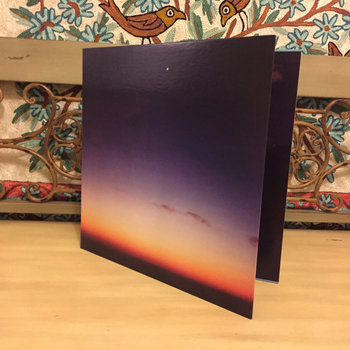 As Movietone spread their wings, Crescent underwent a line-up reshuffle that resulted in them becoming a kind of mirror band. Wright recalls the two groups going out on tour together, explaining that between sets, "we just shuffled around members, and we were a different band." One outlier from this tight family unit was David Pearce, the latecomer to Lynda's Strange Vacation. While Pearce was not part of Movietone, he did help them record, and with the group's Rachel Coe, his partner at the time, he formed his own project: Flying Saucer Attack.
Flying Saucer Attack's early run of albums and compilations are perhaps some of the most singular to have emerged from the British DIY underground. Songs like "My Dreaming Hill" and "Sally Free And Easy" hit on something alchemical: a blend of English folk music and guitar noise channeled through a four-track recording sensibility that has all the drama of approaching storm clouds. (A cover of Suede's "The Drowners" that appeared on their debut album, meanwhile, showed that Britpop wasn't a totally alien lifeform.)
In their early days, Flying Saucer Attack were remarkably prolific, releasing a stack of records, some on labels as far-flung as VHF, Drag City, and New Zealand noise stalwart Bruce Russell's Corpus Hermeticum. As a live group, sometimes augmented by Elliott and guitarist Sam Jones, they pushed their sound closer to white-out noise. Some of it is pretty, some of it is challenging, all of it is worthy of investigation. "Dave's music has stood the test of time," says Wright. "He blazed his own trail."
While Matt Jones certainly kept himself busy drumming, recording, mixing, and driving the tour van for Movietone, when he had time, Crescent continued to record, refining their music into a skeletal, percussive avant-rock suffused with melancholy. In an email, Jones reels off a list of musical touchstones that inspired them, including gamelan, Nina Simone, Dr. John, Fairport Convention's Unhalfbricking, and the 1970s British dub label Blood + Fire. "I loved Crescent, and they were awesome on stage, especially the first lineup: Matt, Jasper [Larsen], and Chris [Locke]," says Elliott. "Matt just unleashed this animal that he kept hidden deep down; it was amazing to witness, especially if you knew him for the mild-mannered, sweet, gentle guy he is."
Elliott, meanwhile, started recording solo as The Third Eye Foundation, refining a dark, industrial-tinged aesthetic that drew on the dub, drum & bass, and trip-hop sounds that surrounded him in his home in the multicultural Bristol neighborhood of Montpelier. "I liked the chaos of it, and I wanted to use some of that but make it just a part of what I was doing. Back then, I didn't even know that it was all done on samplers. I just had a small amount of equipment: an Alesis drum machine and a four-track. I just tried to make it the way I thought it was made, and of course, I got it wrong, but kind of started to forge my path." Elliott left Movietone following 1997's Day And Night in order to concentrate on The Third Eye Foundation.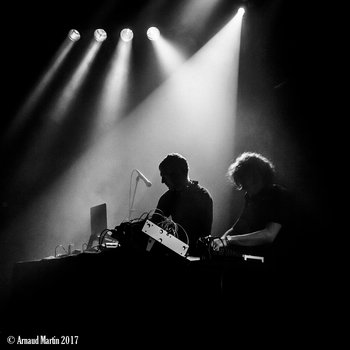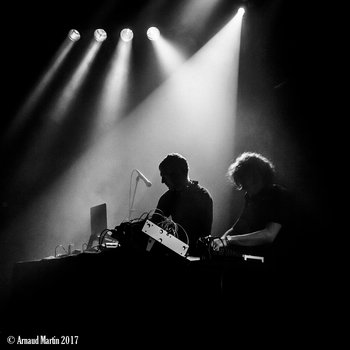 Merch for this release:
Compact Disc (CD), 2 x Vinyl LP, Vinyl Box Set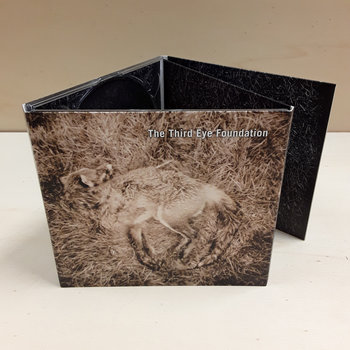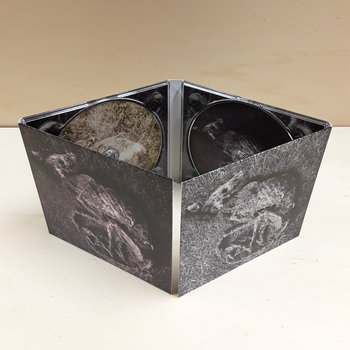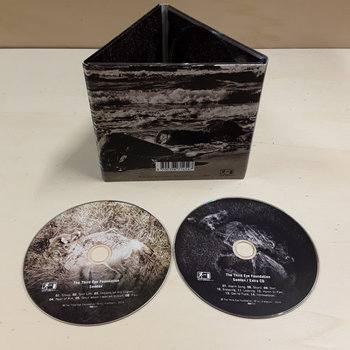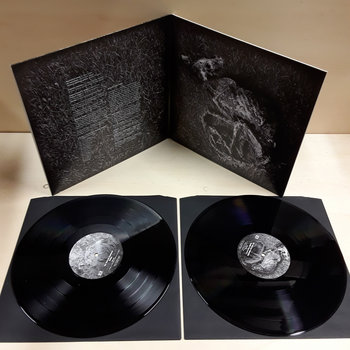 Movietone graduated to a bigger label, Domino Records, with 1997's Day And Night. For some groups, this might have been an occasion to polish their sound—maybe make a play for the charts. But songs like "Sun Drawing" and "Blank Like Snow" headed in a softer, more spacious, and free-flowing direction, bearing the influence of Astrud Gilberto and Alice Coltrane. "Our albums naturally got quieter as they went along," says Wright.
Merch for this release:
Compact Disc (CD), Vinyl LP
Another aesthetic that emerged was the idea of environmental recording. Movietone had experimented with recording outdoors from the early days—the reissue of Movietone contains a gorgeous demo version of "Late July" recorded by David Pearce in the back garden of a studio. Later, they took this approach further. For 2003's The Sand And The Stars, inspired by a lyrical review of their previous record in NME that described it as "a jazz record being played from across the bay," they decamped to Cornwall to record on a beach, Matt Jones capturing takes with a minidisc player. "I wanted to capture the sounds of life going on outside the quiet environment of the studio. I like natural sounds; they can make it more real." On some tracks, you can hear the crash of surf; that's intentional, says Wright. "We chose a beach where the gradient of the sand and shape of the cliffs made the waves sound quite loud. All that captured on the record makes it for me."
Movietone called it a day after The Sand And The Stars, and their music slowly drifted from view. It's striking, though, how many of the members are still involved in music. Kate Wright continues to record, often outdoors, in her new project, 1000 dawns. Matt Elliott now lives in France and periodically makes music as The Third Eye Foundation, as well as music under his own name—"Not a million miles away from Movietone, albeit a miserable, goth-folk male version," he jokes. Crescent continue as a band today ("Maybe a new LP about 2025," teases Jones). Following a surprise 2015 album, Instrumentals, Flying Saucer Attack has receded from view, but in a revealing 2017 interview for Caught By The River, David Pearce talked about his diagnosis of Asperger's and how his condition has affected his life and music-making. 2022 also saw the release of Movietone's Peel Sessions 1994 – 1997, a compilation of the three sessions the group recorded for John Peel's BBC radio show, which Elliott rates as his favorite Movietone recordings.
Merch for this release:
2 x Vinyl LP, Compact Disc (CD), Cassette
As we're looking back, I ask Wright if she thinks Movietone left a legacy. "I would hope that our records might give people the confidence to record music themselves, anywhere, not necessarily in a studio which might be outside their budget, but wherever suits them best and also the confidence to play music even though they have no training in it," she says. "If people play music directly from themselves, letting it come out unfiltered, without a care of what other people think about it, then it will walk along a new path and be unique as every person is. If you make music that you love and that you would like to hear, that is good enough."