LISTS
A Guide to Breakbeats on Bandcamp
By John Morrison · November 09, 2018
On November 20, 1969, a 25-year-old drummer from Chattanooga, Tennessee named Clyde Stubblefield was seated behind the drum kit at the King Records studio in the Evanston section of Cincinnati, in the midst of a scorching hot jam. His boss and mentor, James Brown, the Godfather of Soul himself, was in top form, casually freestyling a string of intense, surrealist lyrics about a party gone awry.
Brown had taken up the practice of improvising changes and new arrangement ideas for his songs in real time. He famously utilized this method on the song "Doin' It To Death," where he declared, "In order for me to get down, I got to get in [the key of] D / Down D, funky D," signaling the entire band to modulate into the key of D in unison. About four-and-a-half minutes into the fiery, mid-tempo jam that would become "Funky Drummer," Brown shouts out "Fellas!"—calming the storm and calling his vamping 10-piece ensemble to attention.
The directive cuts through the still-developing music. The Godfather wants to "give the drummer some" by way of an open solo with no additional musical accompaniment. Brown counts down "One, two, three, four, get it!" before Stubblefield rips into an explosive tangle of swinging kicks, shotgun snares, and razor-sharp hi-hats, folding what seemed like an entire cosmos of dense, rhythmic energy in a brief 30-second moment in time. A watershed event in the history of recorded music, "Funky Drummer" was laid to wax a full four years before the birth of the genre that would make it famous. (Just look at the immense list of artists who've sampled it.)

The '70s saw the rising popularity of "funky" musical sensibilities embodied by Brown's rhythm philosophy and practice, which he simply referred to as "the one." This approach called for musicians (especially drummers) to place emphasis on the first beat of the measure, as opposed to the two and four, as was common in rock drumming; countless funk, soul, jazz, and rock records subsequently took "the one" to heart, pioneering the lively, open drum solos that would later come to be known as breakbeats. When DJ Kool Herc began playing funky records at parties in the South Bronx in 1973, he realized that the crowds at his events particularly loved these open drum breaks. By manipulating these records with what he called the "merry-go-round" technique, Herc extended the short breaks by switching back and forth between identical copies of the same record on two turntables. Joined by the poetic stylings of his friend and musical partner Coke La Rock, Herc's crew set off a cultural chain reaction that would lead to the birth of rap music in particular and hip-hop culture in general.

By the late '70s and early '80s, small independent record labels began releasing recorded versions of the budding genre: a somewhat contradictory kick-start, given how the technical limitations of the time severely limited early practitioners' ability to capture the energetic live experience in the studio. Accordingly, the earliest rap records typically suffered a notable absence of pre-recorded breaks, resulting in the clean, disco-influenced sound of early hits like Sugar Hill Gang's "Rappers' Delight," Kurtis Blow's "The Breaks," and Eddie Cheba's "Lookin' Good (Shake Your Body)"—tracks largely devoid of the raw energy associated with the Bronx party scene. As the genre grew as a creative and commercial force, audio sampling and music production technology developed alongside it, allowing for longer portions of pre-recorded audio to be sampled and looped. In time, hip-hop would move away from the disco-flavored live band sound of rap's first hits toward a pallette heavy on drum machines and samplers, chopped-up effects and old breaks.

Several forward-thinking labels began to put together their own breakbeat compilations, thus creating hip-hop's first cottage industry. Paul Winley's Super Disco Brakes appeared in 1979 and included such standards as The J.B.'s "Blow Your Head" and  Dennis Coffey & The Detroit Guitar Band's fuzzy psychedelic burner "Scorpio." One year later, the Bozo Meko label released a legendary 12", Fusion Beats Vol. 2, that included "Flash To The Beat," a live recording of a performance by Grandmaster Flash & The Furious Five. On the flipside of Fusion Beats Vol. 2 was a cut that would point toward the future of breakbeat compilations. Edited together by breakbeat scholars Afrika Islam and Jazzy Jay of the mighty Zulu Nation, the track joined The Mohawks' "The Champ," James Brown's "Get Up, Get Into it, Get Involved," and a portion of Dyke & The Blazer's "Let A Woman Be A Woman" to create a side-long recorded mix—the closest recorded approximation yet of Herc's "merry-go-round" technique.
In 1986, two music scholars, Lenny Roberts (aka Breakbeat Lenny) and Louis Flores (aka Breakbeat Lou), took the breakbeat concept to its next logical conclusion with Ultimate Breaks and Beats, a compilation jam-packed with funky songs and heavy breaks. Over the next five years, the 25-volume series would serve as a gateway into the worlds of DJing and sampling for countless creatives around the world, making many hard-to-find breaks easily accessible for both bedroom DJs and professionals. Unsurprisingly, these collections proved a common sight at record stores around the word in the '80s and '90s; you'd be hard-pressed to find a record store or basement studio anywhere that didn't carry break compilations like Ubiquity's Drum Crazy—compiled and edited by Fishgulish—or Carlos Bess and Ralph Vargas' classic Funky Drummer series.
In recent times, the resurgence of vintage/lo-fi aesthetics and sample-based music production in hip-hop has led to an increased interest in funky breaks, including here on Bandcamp. Here are 10 essential breakbeat compilations to get you started.

Merch for this release:
7" Vinyl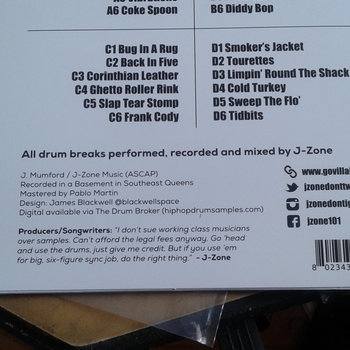 When legendary Queens producer and MC J-Zone walked away from his career as an underground rapper, he was faced with twin terrors: getting older, and trying to reignite his creative flame. The prodigy's next next logical steps, then, were to acquire a drum kit and master the classic funky breaks that he'd sampled and chopped in his youth. The end result is J-Zone's "comeback" album Peter Pan Syndrome, which finds the 41-year-old rapping: "Saw all my peers get promoted, get married, get grown / I'm home doing paradiddles in my basement to a metronome." This reinvigorated dedication, in turn, has sparked a creative renaissance for J-Zone, as evidenced by his ever-growing catalog of neck-snapping drum break records. His latest release, Guerrilla Drums, is packed with heavy, whiplashed fills and deceptively creative patterns.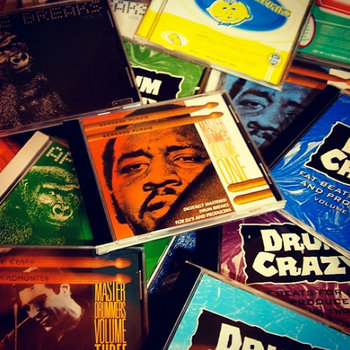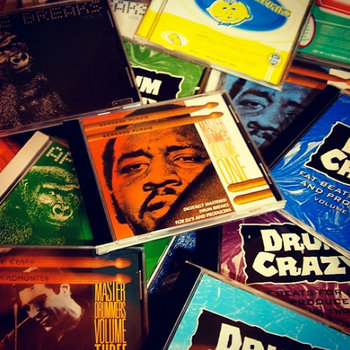 After spending time in the '90s working with tastemakers such as The Dust Brothers
and Gilles Peterson, multi-instrumentalist Shawn Lee began creating his Planet of the Breaks series, that would go on to be released in five installments labeled Ape Breaks. Volume 1 is a great place to start, but every edition is great, packed with Lee's heavy, speaker-beating breaks.

In the early '90s, many ambitious independent labels sought to capitalize on the hip-hop market's growing demand for samples. At the height of the sampling craze, the Tuff City label brought in beloved James Brown sidemen Fred Wesley and Maceo Parker to record new material. (The resulting sessions were released in 1992 as Horn Riffs For DJ's.) It was around this time that the San Francisco-based funk, soul, and acid jazz label Ubiquity  released the first volume of their Master Drummers series, featuring former James Brown rhythm king Bernard Purdie. Over a decade later, the collection serves as a proper showcase for Purdie's nimble, precise patterns, surely an inspiration for many producers then and now.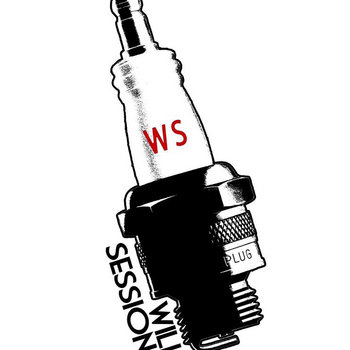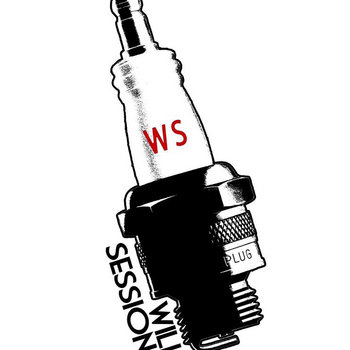 Teaming with Slum Village fire-spitter Elzhi on Elmatic, their brilliant remake of Nas's landmark debut Illmatic, Detroit funk combo Will Sessions established themselves as top notch reinterpreters of hip-hop's classic '90s sound. Bursting with raw power and a crunchy, lo-fidelity sound, Bobo Breaks might be the heaviest modern breaks record on the market right now.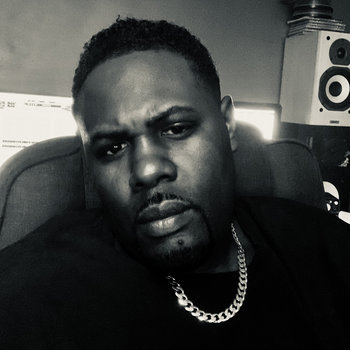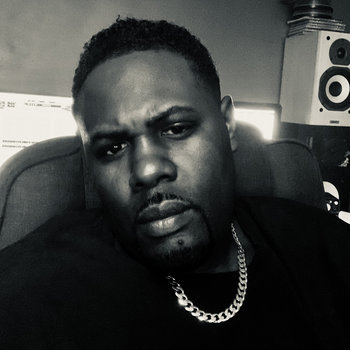 Merch for this release:
Compact Disc (CD)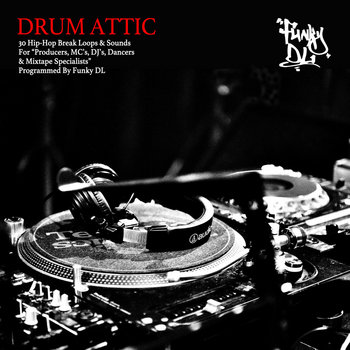 The "odd man out" on this list, U.K. soul and hip-hop producer Funky DL's Drum Attic takes a left turn away from the live drumming sound of traditional break records. Instead, DL opted to release a collection of his own unique, self-programmed hip-hop drum machine beats. A unique interpretation of the classic breaks record formula.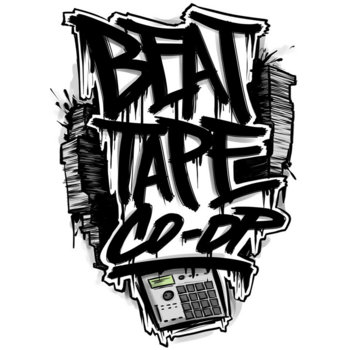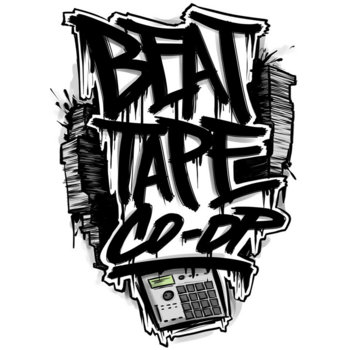 California City's Beat Tape Co-Op has spreading the gospel of beats for the better part of this present decade, making them one of the contemporary scene's most consistent and fervent promoters of beat culture. Early in their history, they released this fantastic selection of funky breaks culled from piles of dusty vinyl. This is a great breaks record for crate-diggers who want to find samples that are a little off the, er, beaten path.
Inspired by a desire to work on his skills at mixing drums, composer and multi-instrumentalist Pat Van Dyke launched his PVD Breaks series in 2016. Unlike some cleaner sounding breakbeat records, Van Dyke's breaks are truly made for sampling, replicating the crunchy, dusty sound of classic breaks from the '70s. Van Dyke said of the release in an interview with the The Witzard music blog: "I always wanted to release the project on vinyl so that producers, DJs, turntablists, and beatmakers could really manipulate the music in a variety of ways… as they would an open drum break found in the context of an old record."
Mixed on a vintage analog board and supplemented with choice outboard gear like the legendary Roland Space Echo, Thud Dust Drum Breaks has a rugged, tough sound and gloriously dusty atmosphere. These 37 original breaks—played by a live drummer—is a record perfect for beatmakers in need of some heavy drum sounds with unique cosmic texture.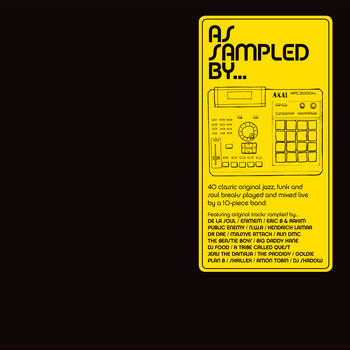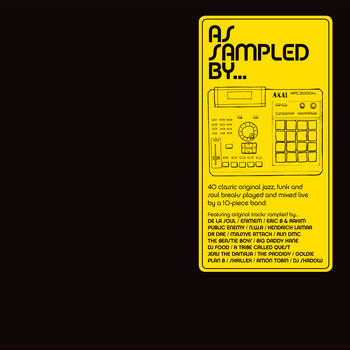 Merch for this release:
Vinyl LP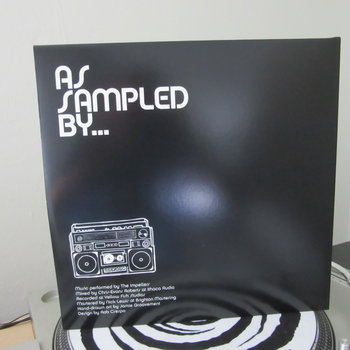 Created as an homage to the breaks sampled in so many classic hip-hop tracks, U.K. funk ensemble The Impellers' As Sampled By probably has more replay value than any other release on this list. Each track is played live but performed together like a seamless DJ mix. Funk, soul, and beat heads will recognize the band's grimy, deft covers of timeless jams such as The Blackbyrds' "Rock Creek Park," Johnny Hammond's "Shifting Gears," and Eddie Bo's New Orleans funk anthem "Hook And Sling."