LISTS
Exploring Aphex Twin Subculture Through Braindance
By Joe Muggs · August 16, 2016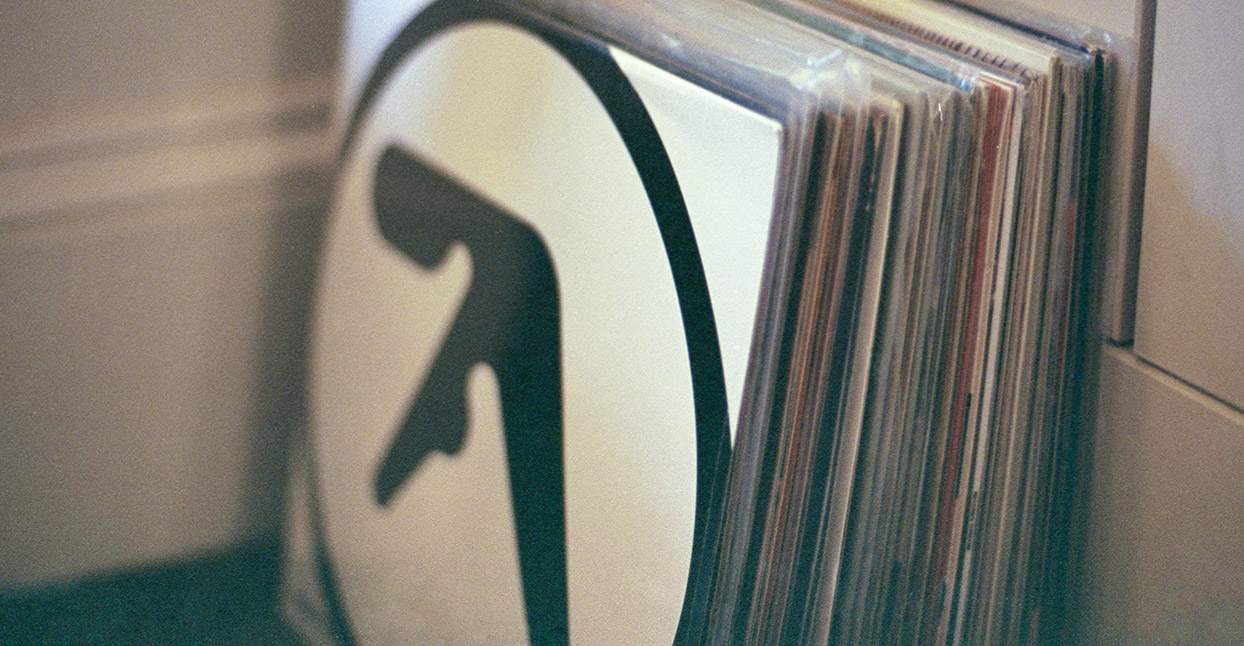 The last time public interest in Aphex Twin was as fevered as it is right now, people were stockpiling food in anticipation of the world ending at the turn of the millennium. Ever since the release of Syro, and the epic uploading of nearly 300 unreleased tracks to the internet last year, it's been clear that Richard D. James is both back and fully engaged. Every time a rumor of a new album circulates—whether via street art or mock advertisements—there are tens of thousands of retweets of the news, Reddit threads a mile long on what Thom Yorke might think of the record, and a stampede of think pieces. All of this is continued evidence that there's a legion of fans dying to be the first to decode James's cryptic utterances and sonic doodles. The new Cheetah EP, and the forthcoming expanded re-release of his 1995 Mike Paradinas collaboration Expert Knob Twiddlers on Planet Mu, further stimulate this global ultra geek-out.
But beneath the hype is a small but thriving musical subculture, directly descended from Aphex Twin. Operating under the loose genre tag "Braindance"—a term coined some time in the mid '90s as a way of describing James' Rephlex label—these Aphex disciples operate in a world well removed from the electronica mainstream, and very distinct from the solipsistic micro-edits of the IDM scene.
In fact, the key thing to note about braindance is the "dance" part of the equation. These are musicians who are taking their cues from the fun, funny, funky side of Richard D. James, as well as the sounds of Rephlex's RepHresh raves. The key reference points, aside from Aphex Twin, are acid house (the gurgles of 303s abound here), body-rocking electro (in particular the electro sound of Detroit, and the mythical duo Drexciya), and the hyperactive rolling breakbeats of UK hardcore rave and jungle.
But there's also a unique melodicism: Aphex Twin's music was always distinguished by ingeniously complex chord patterns and unfolding melodies which hearken back to deep house pioneers like Larry Heard and to video game, film, and TV themes (think Airwolf, or the original Tron), and his musical descendants elaborate on this gleefully. Make no mistake: this is still weird music—psychedelic, baroque, often noisy and disturbing. But as far as left-field electronica goes, this is some of the most fun you can have with your clothes on.
The examples that follow include producers new and old, from all around the world (though there are particularly notable clusters of braindance activity in North American and Nordic countries). Many of these artists and labels are connected to one another, and some may even be aliases for the same person (playing games with identity and language is another James' attributes that has filtered down to his rave children). But all of them simmer and surge with preposterous, tripped-out, dancefloor energy, and all of them suggest that a quarter century after its inception, braindance is a concept and template that's nowhere near exhausted.
Merch for this release:
Cassette, Compact Disc (CD)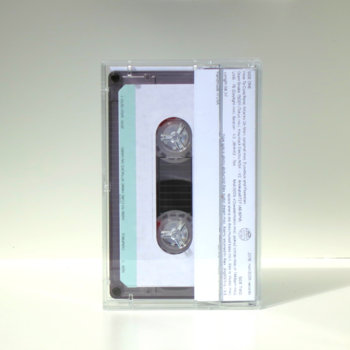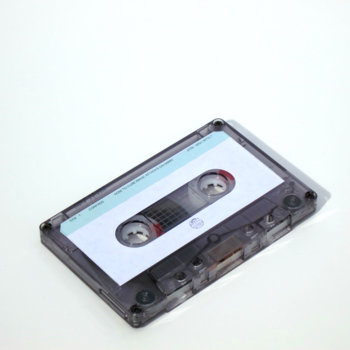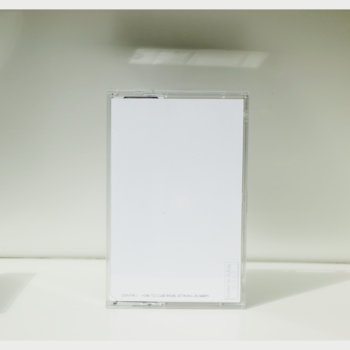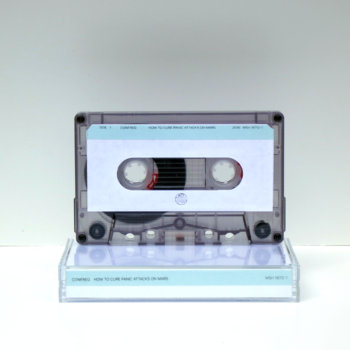 Satisfyingly bendy, relatively low-key braindance that gurgles and thrums in all the right places, before it peaks with fizzing video game lead synths. The physical release, true to nerdy form, is dubbed on rare Japanese cassette stock.


Stian Gjevik from Norway has a decade's worth of braindance tracks under his belt, recorded under names like Bloody Jumper. But it's the EOD label he's run since 2010 that's garnered the most attention. This track is, apparently, actual Norwegian library music from 1980—it's hard to tell in this sphere of music what's a prank and what's not. Authentic or not, its counterintuitive melodies and trippy, wonky ending fit perfectly among Aphex-inspired tracks.
Merch for this release:
Compact Disc (CD), Cassette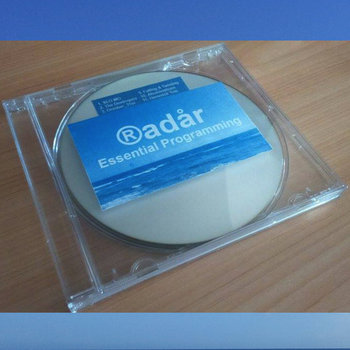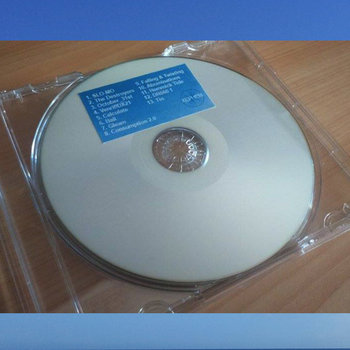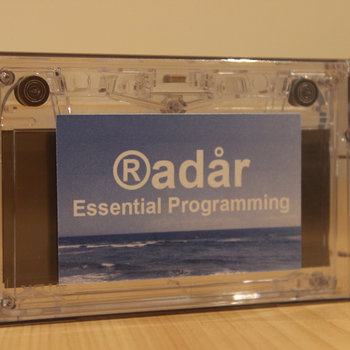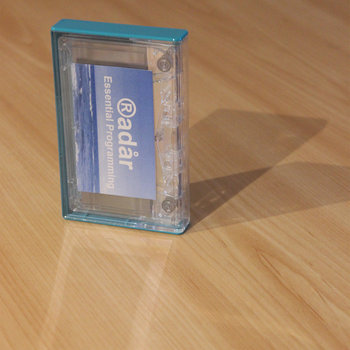 Xephem (named for an astronomy software package) is a new label from the British Midlands that showcases a "community" of musicians who may or may not be operating under a score of aliases. One of these—and possibly the label's founder—is ®adår, who brings a pleasantly unadorned, even lo-fi approach to braindance. This track is full of pastoral melancholy, and some splendid, splattered handclaps.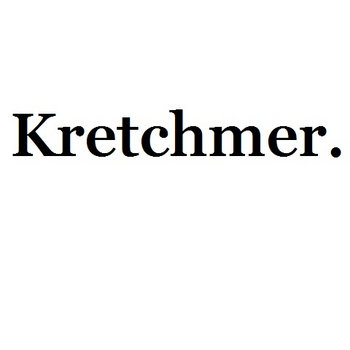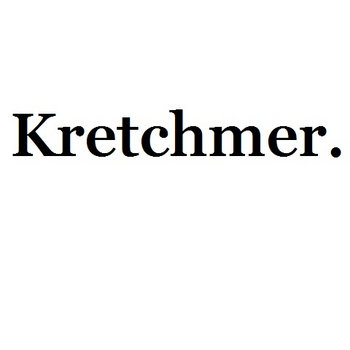 Another British Midlander—this time from Nottingham—Kretchmer has a sound that recalls the WARP Artificial Intelligence albums of 1993-5. On those albums, Aphex Twin's Polygon Window alias sat alongside early works by Autechre, Plaid / The Black Dog, Richie Hawtin and others. It was touted as "listening music," but was still very much rooted in the rave, and Kretchmer's music walks the line between meditation and joyous release.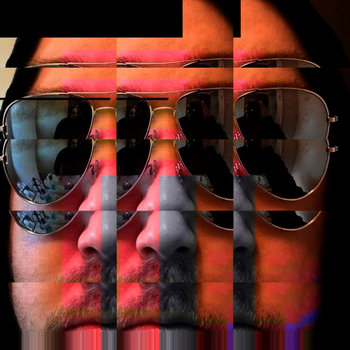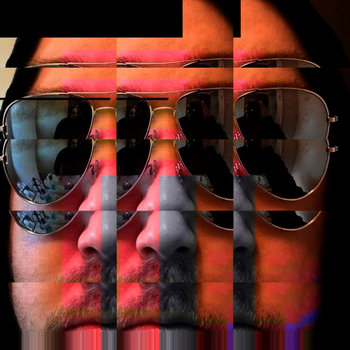 It's fascinating to see a host of producers in Detroit adopting the Rephlex style, given how much the '80s electro and techno of  their hometown influenced it in the first place. This release is extremely hi-definition, full of detail and digital gloss – almost suggesting mega-IDM producers like Amon Tobin. But it still keeps a naïve sense of mischief intact.
Polish-born, Canadian-resident Bogdan Raczynski is another braindance veteran and close ally of Aphex Twin, having released seveal albums on Rephlex and played around the world as part of their touring DJ squad. His music can veer into undanceable, hyperkinetic delirium or even into the territory of brutal Dutch gabber hardcore techno. But he has plenty of groove in his bones too. When he strikes the balance between intricacy and funk, he's unbeatable.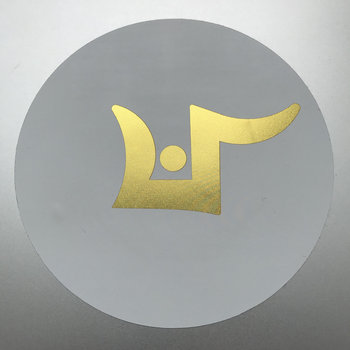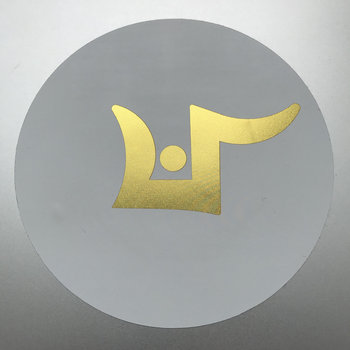 Another Rephlex veteran (under the names Astrobotnia and Ovuca), the Finnish musician Aleksi Perälä  is now in partnership with former Rephlex manager Grant Claridge-Wilson. The two are releasing the mystically-inclined and seemingly unending Colundi Sequence, which is now up to the 16th "Level" [release] and many hundreds of tracks. This, from Level 10, rides a soft techno pulse, with gorgeous, rippling synths for days.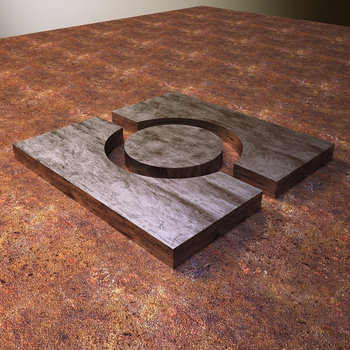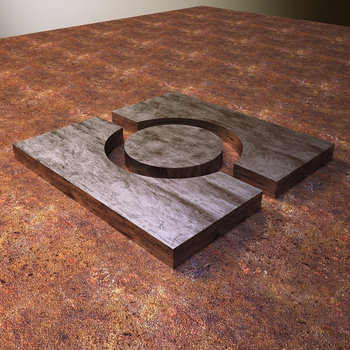 British producer Jodey Kendrick is a master of breakbeat edits—and his deft chopping of the drums that means that, even though the moody, churchy chimes and the fierce acid riffs might not be obvious feel-good music, this track is still a dancefloor stormer.
Merch for this release:
Compact Disc (CD), Cassette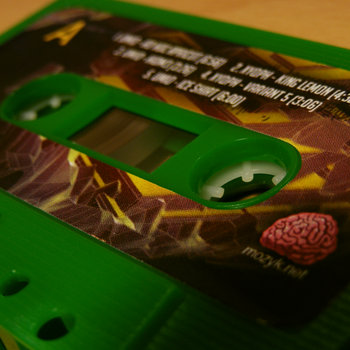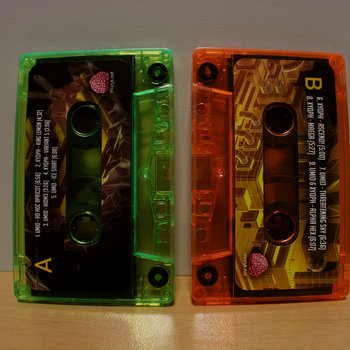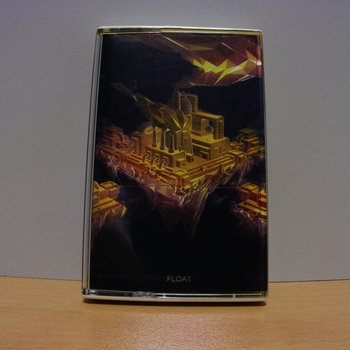 Proving the genre's internationalism is the Bulgarian label Mozyk, with Japanese producer Umio creating rousing, orchestral braindance as part of a split EP with German musician Xyqph (aka Tuskle). The way the complex string arrangements are played off hyperkinetic drums and gloopy synthetic bass can take you to some very peculiar emotional places. And if that's not enough, try Umio's 17-minute epic of frenetic psychedelic meltdowns, which makes the label's mind-frazzling artwork make sense.
It would be impossible to talk about braindance without mentioning Mike Paradinas, a sometime Aphex Twin collaborator and the owner of Planet Mu, which has flown the braindance flag high over the years. He's released an untold number of cracked, funky music under names like Jake Slazenger, Tusken Raiders, Frost Jockey, and Kid Spatula, but it's his µ-Ziq alias that seems to keep him fresh. This track sends a dark synth-pop pulse through a sea of ecstatic chords, showing how epic it's possible to be inside of three minutes.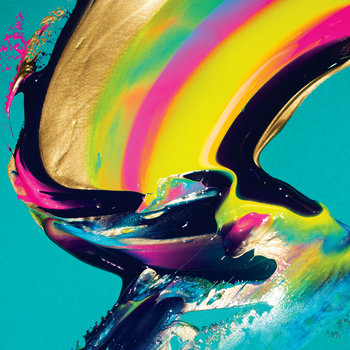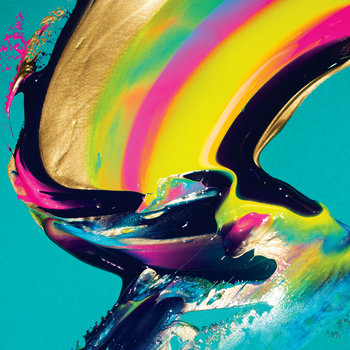 Merch for this release:
Compact Disc (CD)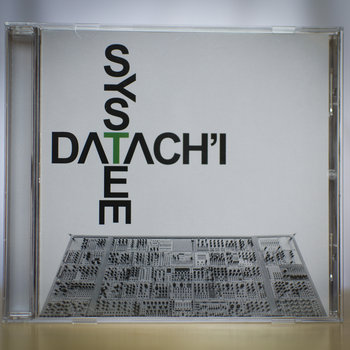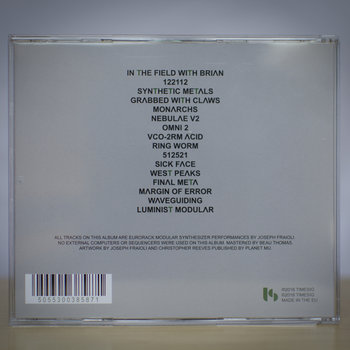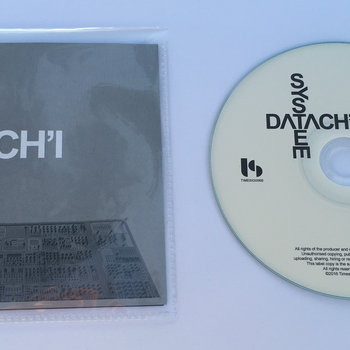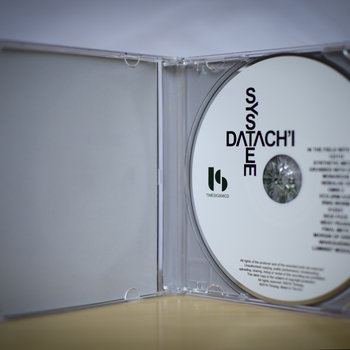 The Aphex is strong in this one: Datach'i from Brooklyn mines deep into James' late '90s heyday (around the Donkey Rhubarb EP and Richard D. James Album), and delivers scampering, rubberized beats and dreamy floating chords. It may be a tribute, but there's enough vigor, especially in the drumbeat processing, to make it feel fresh in its own right. His new album System is out August 19th.
Welsh producer Guy Evans, aka DJ Guy, produced volumes of absolutely astonishing electronica back in the '90s which are only now getting the attention they deserve, thanks to his Bandcamp, as well as the Organic Analogue label. This track, from 1994, is ecstatic in every sense—a gentle tumble through flute-like melodies, birdsong and fizzing drum sounds that tickle all the right synapases.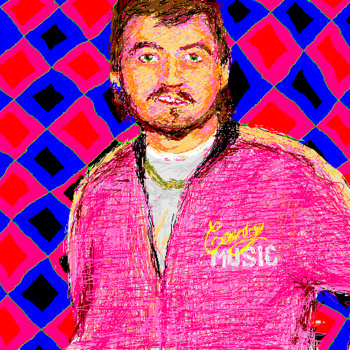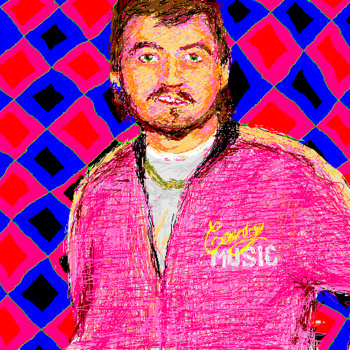 Andy Jenkinson, who often records as Ceephax Acid Crew, is deeply embedded in the braindance world—he's the brother of James' friend and influence, Tom "Squarepusher" Jenkinson. His music can seem jokey or kitschy, obsessed with early computer tech and the crassest of hardcore rave and hard house. But when it comes down to it, his skill with mind-stimulating synth tones and dizzy melodies is undeniable.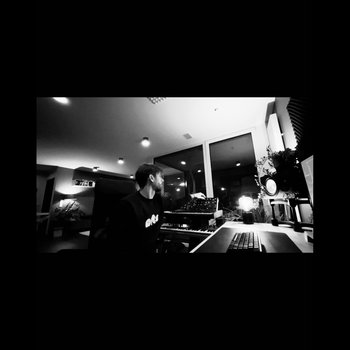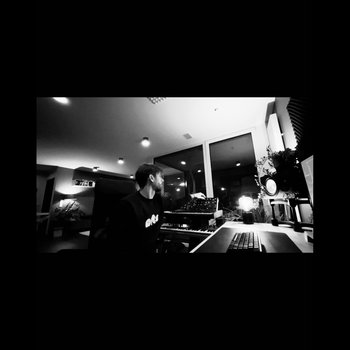 Merch for this release:
Vinyl LP
Michael Galetto from Luxembourg, known as both D.E.T. 90 and [vwaz], could easily be categorized with the latter-day lo-fi "outsider house" movement—indeed, his sound is very modish. But it also bears the mark of Aphex Twin at his most Chicago influenced, and though the beats are more "regular" than most of the braindance featured here, the synth timbres and tonalities make this a perfect fit.
Richard Wilson, or Beatwife, is another producer whose sound doesn't divert much from the Aphex Twin influence—specifically, the Richard D. James Album, with its super-intricate beats and melodies. But again, Wilson does it with aplomb and, on tracks like this, with plenty of dancefloor intellect. This is on the Love Love label from Essex, UK, which is also home to the terrifying "prosthetic electronica" troubadour DJ Anklepants.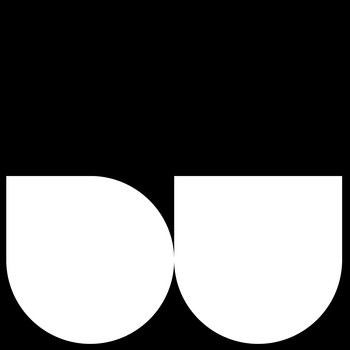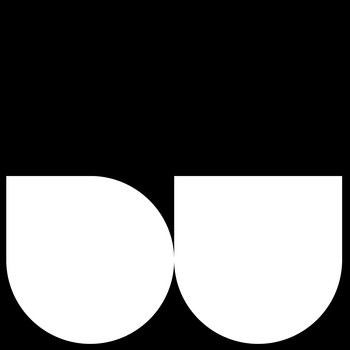 Merch for this release:
Vinyl LP, T-Shirt/Apparel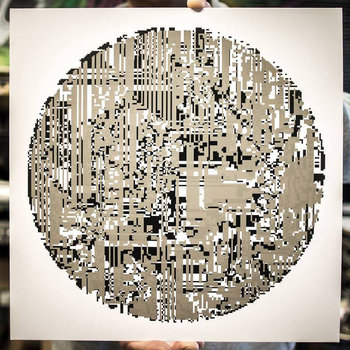 This Detroit Underground collective has been running for nearly 20 years, and they offer another example of the productive feedback loop between Detroit's techno scene and the international post-Aphex scene. K2 is a duo of Kero and much-loved Detroit young gun Kyle Hall, and on this track, they weld together broken beats and some fabulously flatulent acid that one could easily imagine appearing on Rephlex in the '90s.
A complete bliss-out from this Swedish producer, who's been highly prolific since 2012. This track sighs, gurgles and hums with pleasure, its gentle chords and liquid acid worming their way into your subconscious and staying there.
"Unhinged" is right. The Australian-based Dave Noyze is a friend of Richard D. James, and is best known for doing the 2015 "Syrobonkers interview" with the man himself. But he's also a prolific producer. This is an almost completely abstract construction of chattering acid and vocal samples, but it never loses its rave energy.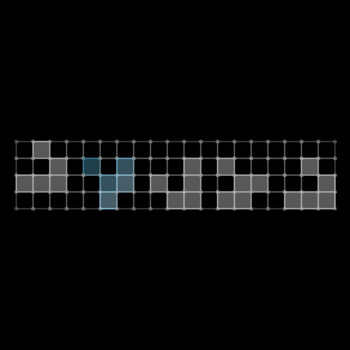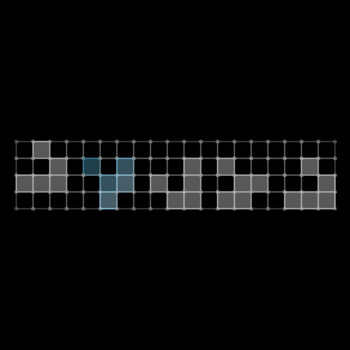 William S. Braintree is part of the Tefosav collective which began way back in the days of mp3.com, when distributing music online was radical and new. It continues to this day through the WATMM (We Are The Music Makers) Aphex Twin / electronica fan forum. This miniature is downbeat braindance at its finest, a gentle meditation on water and synthesisers.
Rolando Simmons again, under a different alias. This time, he's channeling Aphex Twin at his most commercial and clubby (think "Windowlicker" or the bounciest tracks on Syro). Rolling beats and funk riff science are all smoothed off and polished, and gentle vocoder vocals with more than a hint of Daft Punk waft across to delicious effect.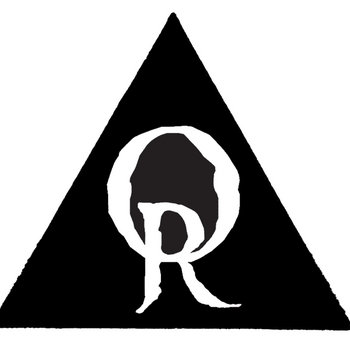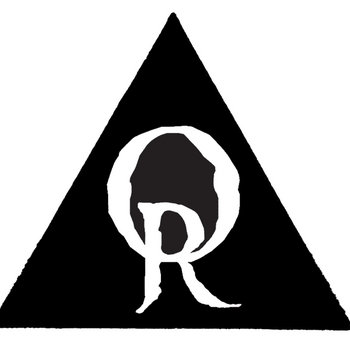 Merch for this release:
Cassette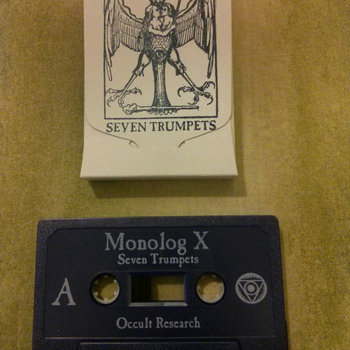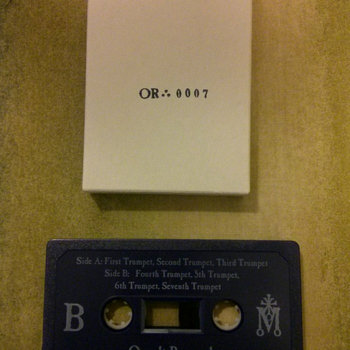 Occult Research is a US tape label with a huge and, as you might guess from the name, intensely strange and psychedelic catalogue. This, from Monolog X, is among their subtler output, but every twist and modulation of the synth glitters with purpose and multidimensional thought.
British producer John M Davies, who goes by datasette, ranges far and wide stylistically, dipping into synthpop and indie, but always focused on an electro core, and frequently—as with this high-velocity, danceloor-aimed beauty—heading into hypermelodic braindance territory.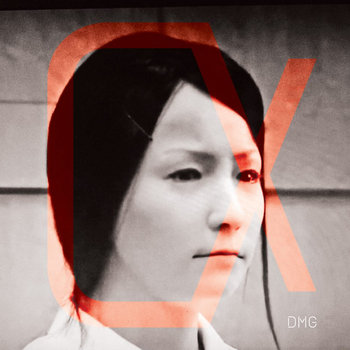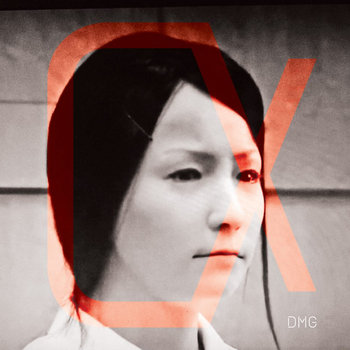 While funk is the undercurrent that unites all of the tracks in this list—and is also the thing that keeps them from merely being noodly IDM—it's not often an explicit reference point. That is, until you get to Icelandic producers DMG. The cheeky sample at the beginning reminds us that this is body music as much as brain music, and the way the beat rolls out keeps that body-rocking feel going, even as the synths take things to darker and stranger places.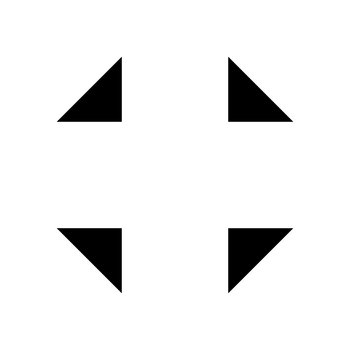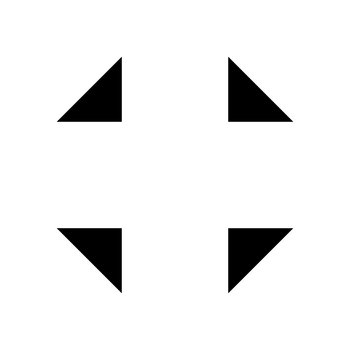 Merch for this release:
Vinyl LP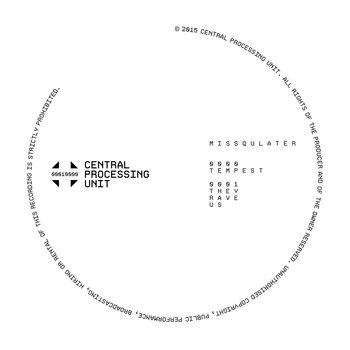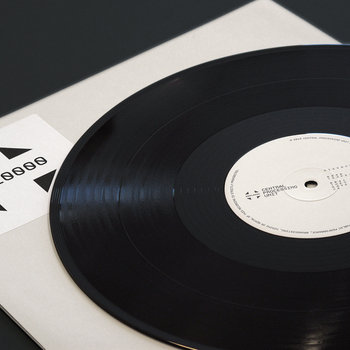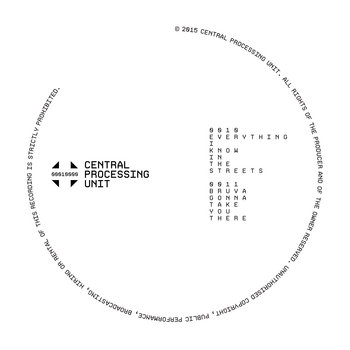 Let's round things off with the anthemic end of braindance. This track by Missqulater comes out of Sheffield—original home of WARP Records, and thus vital in the development of these sounds. As the title of the You Rave Us EP implies, it's based heavily on early UK breakbeat rave, full of the funky intensity of tunes by the likes of 4 Hero or 2 Bad Mice. But the rippling bassline and acid arpeggios, and the deft manipulation of space and timbre, push it well into the modern age—and into braindance territory.
—Joe Muggs