LISTS
The Story of the Blues
By George Grella · July 26, 2023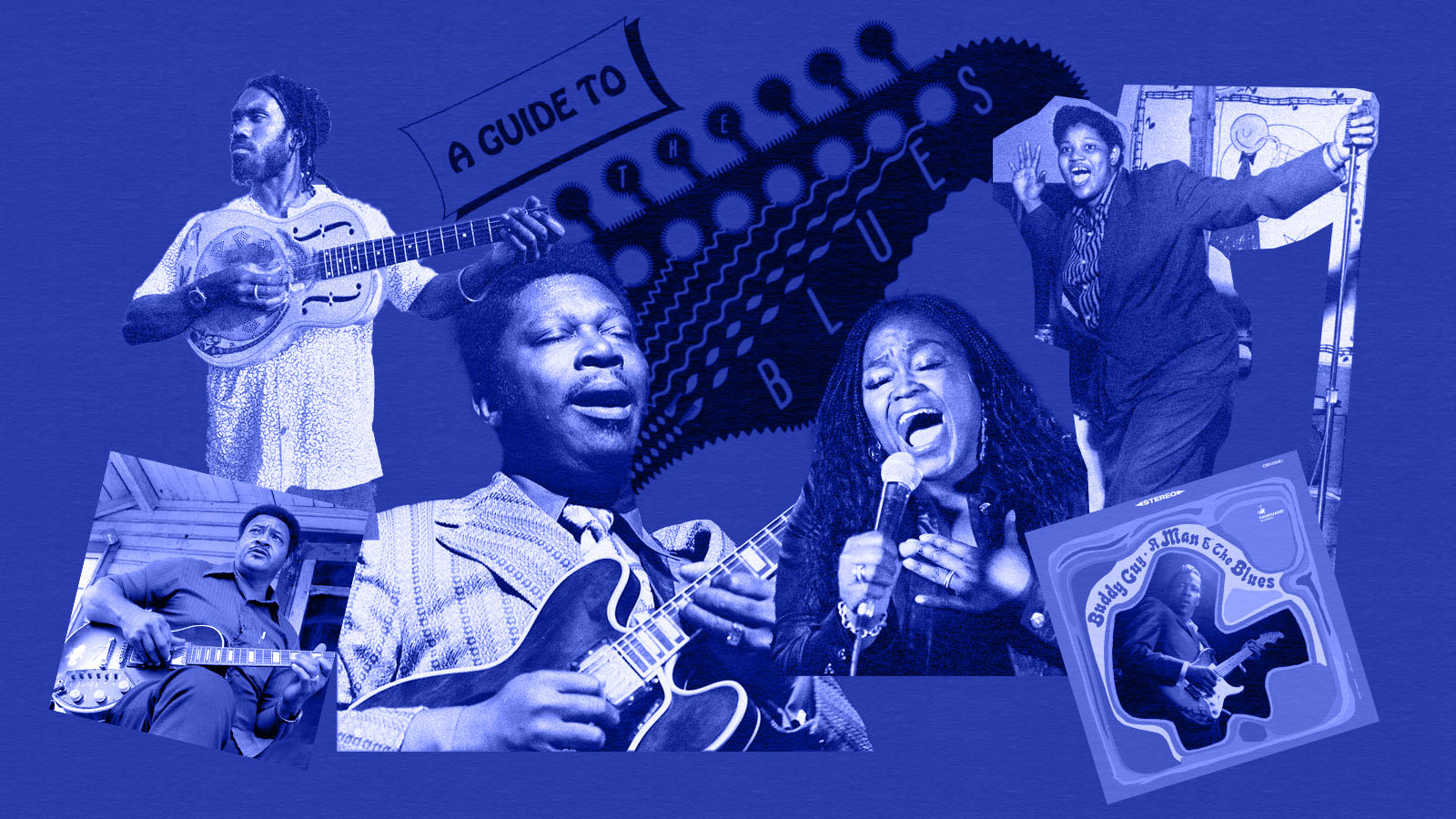 The blues is the most important genre in all of modern popular music, bar none. To understand why, think of the blues as the parent and the music that descended from it as grandchildren and great grandchildren. Out of the blues came jazz and boogie-woogie, which led to rock, rhythm and blues, soul, funk, and eventually to hip-hop. Country music was first country and western music, which was a category that Billboard invented to separate white blues from Black music. Rosco Gordon's swaying "No More Doggin'" became a foundational record for the creation of ska, which later spawned reggae. It would be astonishing if it were fiction, but it's true.
One reason it's true is that the blues is a universal music. More than just so-called "blue" notes and bad feelings, the blues covers vast emotional ground and encompasses all sorts of styles, bringing in folk songs, zydeco, even psychedelia. You can cry to the blues and laugh to it; get high to it and dance to it; it's for getting up and getting down; for parties and lonely moments. It's the music on the jukebox at that perfect neighborhood bar you imagine finding—or owning—some day.
The story of the blues is intertwined with the evolution and vagaries of the music marketplace in the past 100 years. Early blues recordings came about in part by chance, but the world has enjoyed the good fortune of some towering musicians putting out singles and albums that taught other musicians, and everyone else, the vast possibilities of the music. The discography is complicated, with labels appearing and reappearing; recordings lost and rediscovered; musicians lost to time and music business exploitation. There is enough of the music on Bandcamp, though, to outline the story, fill in some essential details, start a collection, and catch a glimpse of the future.
---
Roots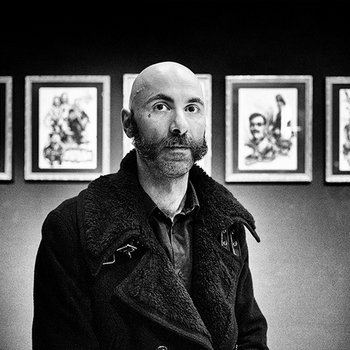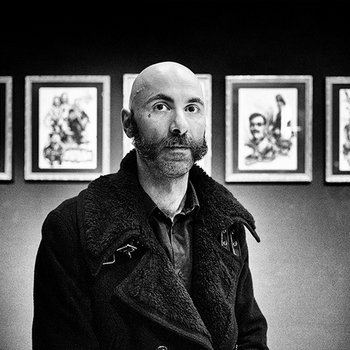 Merch for this release:
Vinyl LP
Upending the normal scheme of things in the music business, the first blues stars were women—Ma Rainey and Bessie Smith—and their recordings so dominated the marketplace that record buyers for most of the 1920s had little interest in male musicians, leading to the blues being considered a style belonging to women. On paper, songs about rural life and lesbianism—"Bo-Weavil Blues" and "Prove it on Me"—seem unlikely for hits, but Rainey, like Smith, was wildly popular, a great artist, and a pioneer just for being so real. And yeah, she was a helluva singer.
Merch for this release:
Vinyl LP
Jefferson was a street singer before he was captured on recording, and his records are both documents of him as an artist and the sound of blues in Texas in the late 1920s—what is captured is as close to the beginnings of the blues as survives. Even more, Jefferson's early recordings were hits, establishing the blues as a real market in the nascent recording industry and male blues singers as popular and compelling artists.
Merch for this release:
Vinyl LP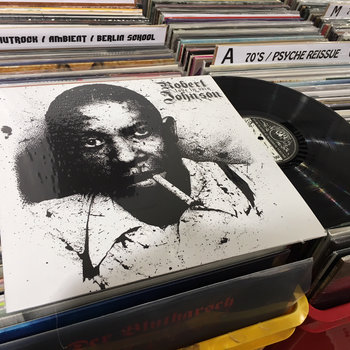 Mythical for the mystery about him—did he truly sell his soul to the devil to play the blues?—Johnson recorded a few dozen tracks, was dead before 30, and is one of the most influential musicians of the 20th century. His singing and guitar playing was the model for most of the blues that followed and to musicians like Bob Dylan, Keith Richards, and Johnny Winter. Johnson is essential for any modern music library, and this collection has some of his most important 78 sides, like "Hellhound on My Trail," "Sweet Home Chicago," "Cross Road Blues," and "If I Had Possession Over Judgment Day."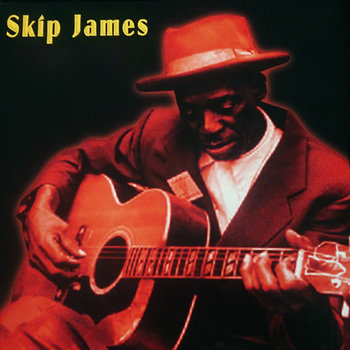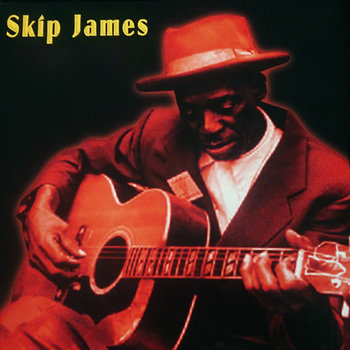 Merch for this release:
Vinyl LP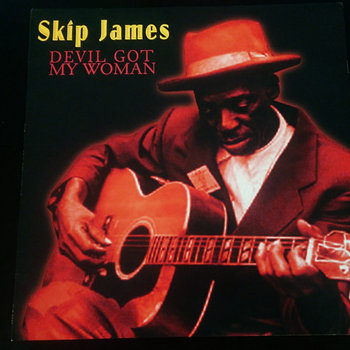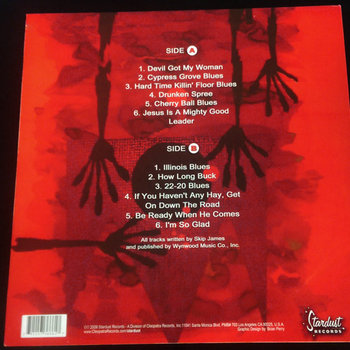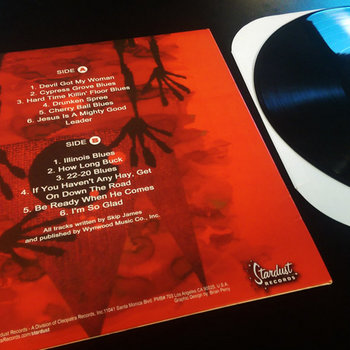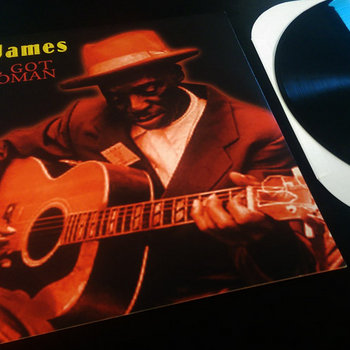 Skip James had two careers: a set of initial recordings from 1931 and a comeback in the mid-'60s. His reputation rests on the emotional depth, eerie melancholy, and unique beauty of the 1931 tracks, which remain some of the most singular recordings in the history of the blues. There's little in recorded music like the ache of "Devil Got My Woman."
Despite his name, Fred McDowell was just as much a Tennessean as a Mississippian. Born in 1904 in Rossville, Tennessee, he wasn't recorded until he was in his 50s, by folklorist Alan Lomax. His singing and playing, especially his slide guitar style, were windows into a time and place—North Mississippi before World War II—that are foundational to the blues. The style may be older, but there's nothing anachronistic about it, and the freshness in McDowell's music-making came out of a lifetime of working in music on local circuits, at house parties, and in churches, always in touch with the public and on top of the music happening around him.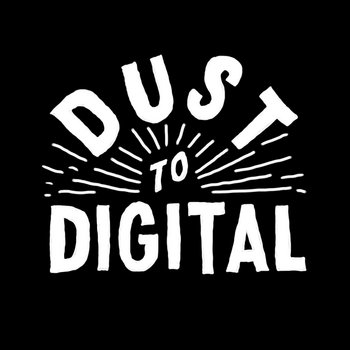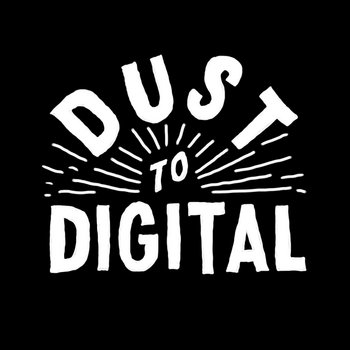 This collection is an incredible document of American culture. Alan Lomax brought his tape recorder to the Mississippi State Penitentiary in Parchman and recorded the prisoners singing their blues, hollers, spirituals, and other songs they sang for themselves and especially to keep the pace of their labor; "When I Went to Leland" is accompanied by the swing of their axes. This is music that reaches back to the 19th century and earlier, to the roots of the blues and a culture and humanity that survived slavery.
---
The Moderns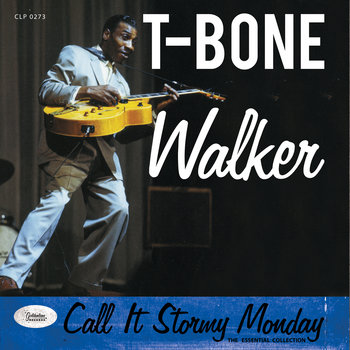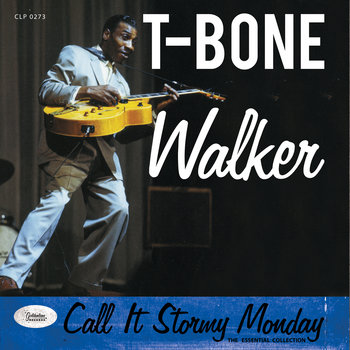 There's a rough divide in the blues between country and city, tradition and modernism, that followed the migration of African Americans to urban centers like Chicago, Detroit, Los Angeles, and New York City between the World Wars, and particularly after 1941. In new settings, younger listeners especially were interested in hearing new sounds, and T-Bone Walker was among the first to create one: a style of blues that was a little smoother, a little hipper, and centered around the electric guitar. Walker was an innovative guitarist and performer, setting standards that can be traced down through Elmore James, Jimi Hendrix, Stevie Ray Vaughan, and beyond.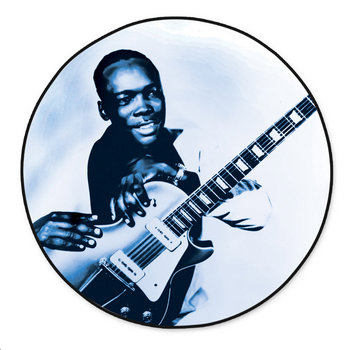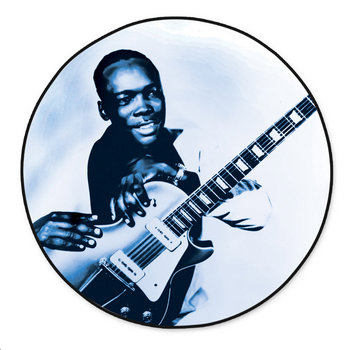 Merch for this release:
Vinyl LP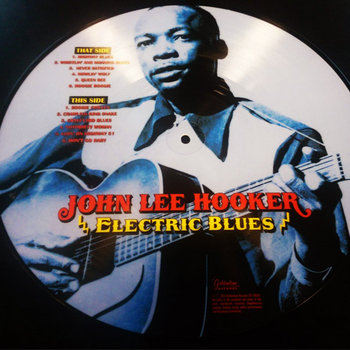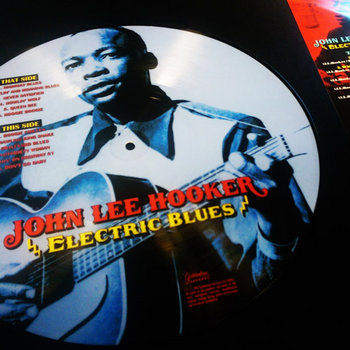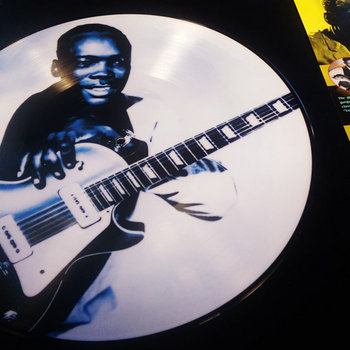 Hooker was a living bridge between acoustic and electric blues, with a rhythmic drive that later fit easily into rock, and a captivating, insinuating vocal style. The provenance of this collection is uncertain, but the songs and the audio quality point to Hooker's late '40s/early '50s period when he came on to the scene recording hundreds of tracks for dozens of labels. Those imprints are long gone, but the music has been recollected and reissued many times over. This concise package has some of Hooker's greatest material, like "Whistlin' and Moaning Blues" and "Boogie Chillen."
One of the greatest and most successful blues musicians, a near one-man definition of the blues, Hopkins at his best was a concise songwriter and performer with a pared-down approach that gave him space to add in inventive details in his singing and guitar playing, and a sense of imagination and personal freedom that set him apart from most other artists. Arhoolie Records have compiled his foundational recordings into these two definitive collections.
One of the great blues singers and shouters, Big Mama Thornton turned "Hound Dog" into a #1 hit before Elvis Presley picked it up: a sign of her power, her influence, and her place at the nexus between the blues and the Southern roots of rock 'n' roll. This excellent album has two takes of the song, the burning "Sweet Little Angel," and the sexy "School Boy," with Fred McDowell himself playing responsive slide guitar. Oh, the other guitarist in the band is Buddy Guy.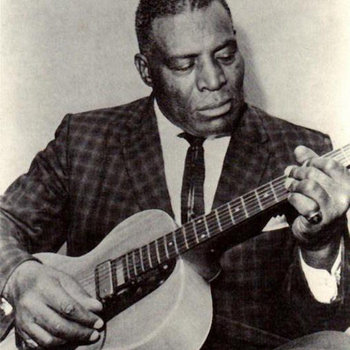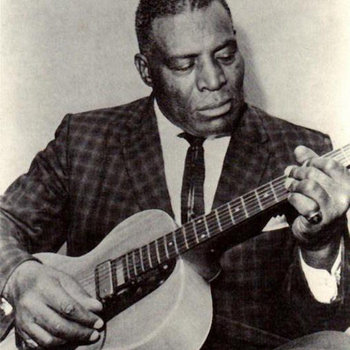 One of the most distinctive voices in all of music, Wolf has never sounded more natural nor more nuanced than on these early, light-footed recordings. The rough edge and hugeness of his voice is there, with a suavity that he later traded for power. These sessions are an important moment in music history: they were recorded for the Chess label—probably the most important post-WWII blues label—and produced by Sam Phillips at his own Sun Records studio in Memphis, in 1951–1952. You're hearing rock 'n' roll being born.
Merch for this release:
Compact Disc (CD)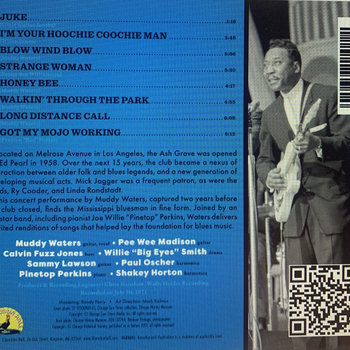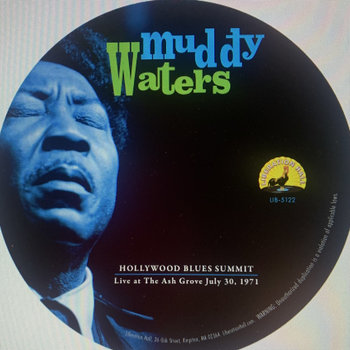 Muddy Waters was a titanic guitarist and singer. He came up through the rural string band and plantation traditions and became the preeminent—and at times controversial—electric bluesman, by far the most important one. Recorded before his famous London sessions, this live set has some of his greatest songs, like "Got My Mojo Working," and for an example of creativity in the blues, listen to the sinuous, screaming guitar solo on "Honey Bee."
The first name in Chicago blues: Buddy Guy. The guitarist's sound exemplified how the blues moved from the country to become an essential urban music, with a sophisticated style wrapped around emotional urgency, slow burning until a splash of lighter fluid ignites a conflagration. Guy has straddled blues and rock—his own fans have included Eric Clapton, Jeff Beck, and Mark Knopfler—and while the latter tends to denature his strengths, this album is a fine example of his passion and bite.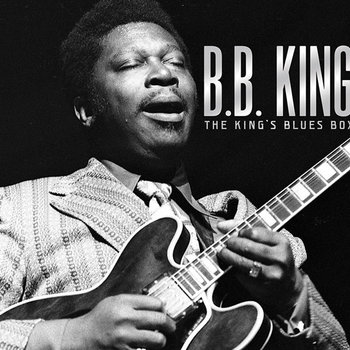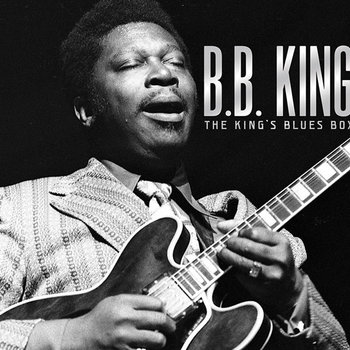 Merch for this release:
Vinyl LP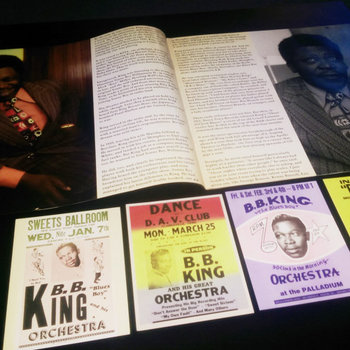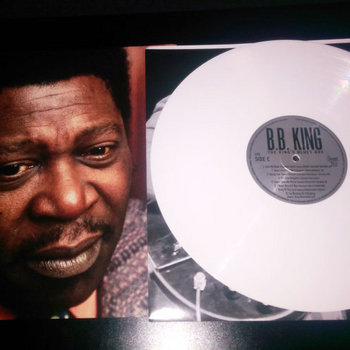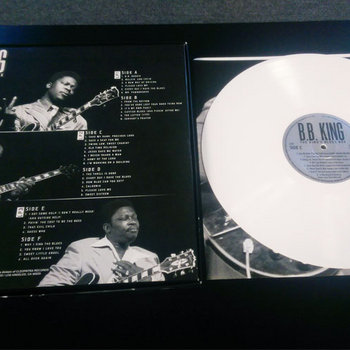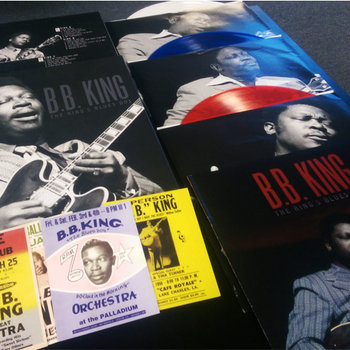 King was the most famous name in blues. He spent many years relatively under the radar working on his craft before hitting the rock concert scene and impressing young audiences with the intensity and skill of his singing and guitar playing. Those explode on his great hit "The Thrill is Gone," a blues song that fits easily into both soul and rock. His discography is huge, and this collection dips across the decades, pulling in studio recordings and some fabulous live moments.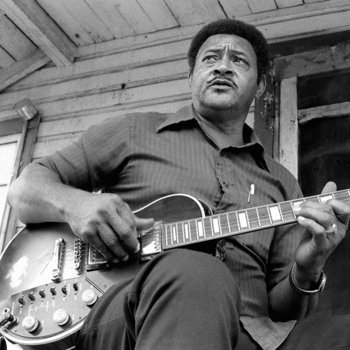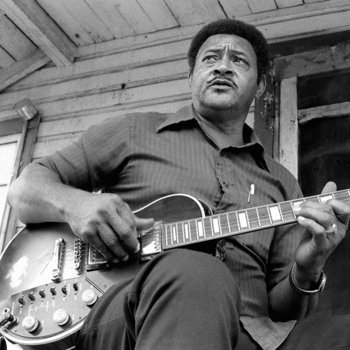 This is a spectacular, beautiful album that's also a fascinating window into how the blues can be rooted in a way that feels both ancient and modern. Hailing from North Mississippi, Kimbrough's style has elements of funk and soul; psychedelia; drone music; and fife and drum music that goes back to the 18th century British regiments stationed in America. This is powerful music you can dance and trance to, with a raw sound and an elegant execution. Hypnotic, sensual, tremendous.
---
The Contemporaries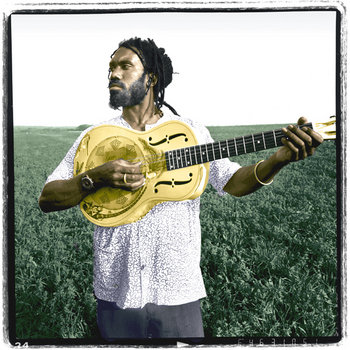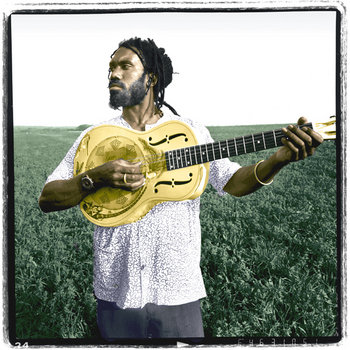 This album is 25 years old and as fresh as tomorrow—it is one of the great statements of how the traditions of the blues and other Black music, like New Orleans brass band styles, are always renewable and relevant. There's slide guitar, chunky Southern rock riffs, Crescent City rhythms, capsule interviews about Black food culture: all the ingredients for one of the great albums of American music.
Copland comes from a blues family and has one of the most vibrant voices in contemporary blues. She also has a subtle and uncompromising irony—listen to her upend The Rolling Stones's "Under my Thumb." But this album is called Uncivil War, and at its core it's about the abrading conflict in America between reactionary authoritarians and pretty much everybody else. Be on Shemekia's side.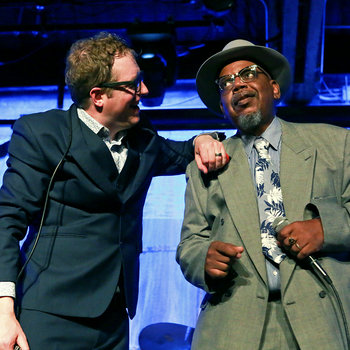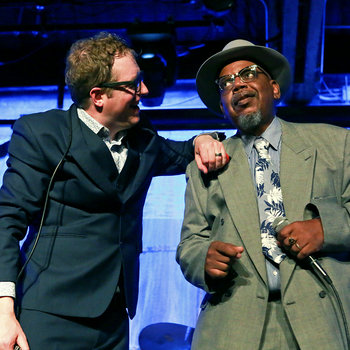 Classic Chicago blues made for good times, with generous helpings of rockabilly and stomp music. The sound of Cash Box Kings is centered around harmonica player and vocalist Joe Nosek and vocalist Oscar Wilson, and the band are masters of the post-WWII Chicago style. But this is not revivalism—it's about how the blues is great everyday music. For example, there's Wilson's wise admonition, "If You've Got a Jealous Woman Facebook Ain't Your Friend."
Christone "Kingfish" Ingram
Kingfish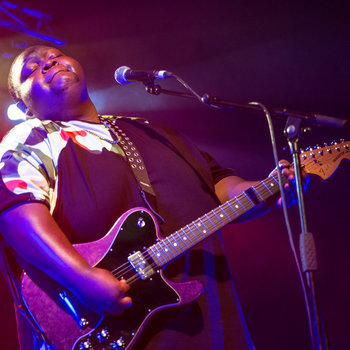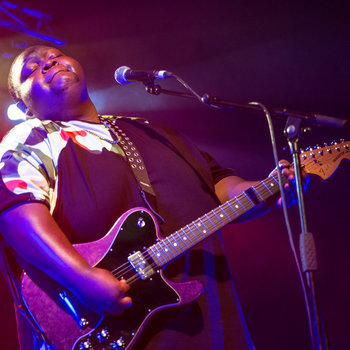 This album dropped like a bomb on the blues scene in 2019. Kingfish was 20 years old at the time, singing with great power and confidence, and playing muscular, rocking blues riffs. A true sensation, he's a real heir to Buddy Guy (who guests on the album), his guitar and integrated extension of his singing, and vice versa. Mississippi blues by way of Chicago transformations, he's part of the vital future of the blues.
Merch for this release:
Compact Disc (CD), Vinyl LP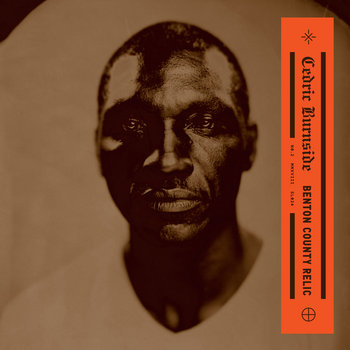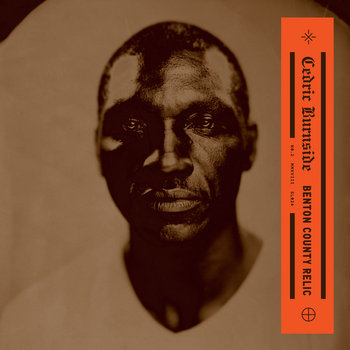 Burnside's grandfather was blues great R.L. Burnside, a man rooted in North Mississippi's musical traditions. The younger Burnside has plenty of his predecessor's fire, with an added bluntness that is invigorating and a more political stance. The slicing blues guitar is here, and there's a rhythmic feel that brings in more than a little funk and rock. Stripped down to the bare essentials, there's a touch of Kimbrough's hypnotic approach, but this is tough, fiery music all around.
Merch for this release:
Compact Disc (CD), 2 x Vinyl LP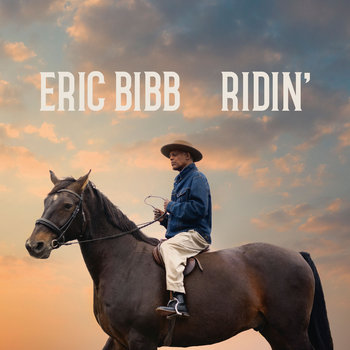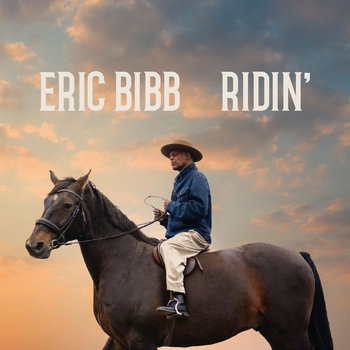 Speaking of musical families, Eric Bibb's father is folksinger Leon Bibb; pianist John Lewis, who founded the Modern Jazz Quartet, is an uncle; and the monumental Paul Robeson was his godfather. With a gentle touch and plenty of wisdom, Bibb shifts the traditionally personal perspective of the blues to a broader look at society. This excellent recent release brings in stellar guests, like Taj Mahal and Russell Malone, and has a warm, intimate funkiness about it.
Merch for this release:
Vinyl LP
Fantastic Negrito (real name Xavier Amin Dphrepaulezz) has been piling up Grammys for his contemporary blues albums since Last Days of Oakland, released in 2017. His kaleidoscopic music is rooted in traditional blues and has both focus and eclecticism, a confidence and freedom to bring in anything and everything that works, which comes out of a personal transformation from surviving a near fatal car crash. His music explodes with the great joy and wonderful mess of real life—that's the blues, and there's nothing more rooted.