LISTS
The Ten Best House Records of 2017 So Far
By Kristan J. Caryl · Illustration by Braulio Amado · July 19, 2017
House music in 2017 feels like it is, once again, open to all influences. It is soulful and vocal or fucked-up and dark. It's reduced to perfectly infectious loops, or supersized to abrasive effect. Reissues and classic sounds are still as popular as ever, sure, but new music feels refreshingly free from a single overarching narrative. That's a welcome change from recent years in which, after the rise of dubstep, new producers took that sound's low-end heft to make bass-driven house, then garage house, then pseudo-deep house.
After that, house music crossed over into the mainstream once more, and enjoyed a period of chart success akin to the early '90s heyday of second-wave pioneers like Masters at Work and Armand Van Helden. Nowadays, mainstream artists like Duke Dumont, Gorgon City, and Bondax might not fit into the underground scene, but they were the big names who—for better or worse—took house out of sweaty basements and into supersize Ibiza clubs via the top of the U.K. charts.
But now, it feels like house music's moment in the sun has passed: the big, catchy vocals, organ stabs, and polished kicks are gone, and it is back to being the soundtrack to smaller back rooms—raw, and driven by real emotion, rather than simple hooks and obvious basslines. As such, grime has seemingly taken up the mantel as the genre du jour: not only did the hashtag #grime4Corbyn get young voters involved in the 2017 U.K. election—such is the influence of the genre—but artists like Skepta and Giggs have started to make waves Stateside thanks in part to the fact that Drake invited them to collaborate on his latest album.
A look at the names on major festival lineups (from Richie Hawtin and The Belleville Three at Coachella to Seth Troxler at Glastonbury via the continued dominance of Marco Carola's Music On party in Ibiza) confirms that big room techno, too, has become more popular than ever. Last year, in fact, it overtook tech house as the highest selling genre on Beatport. All this means that house music, if not under siege, is certainly in the back seat.
But 2017 has already served up many highlights from a wide range of producers located all over the world, from lo-fi and fuzzy to jazzed-up and deep, to majestically instrumental. Importantly, nothing really ties them together but for an impossible-to-articulate mix of soul and rhythm that always feels a bit more organic and human than the machine-made, future-facing styles of techno.
With that in mind, and in no particular order, here are the ten best house releases that made it onto Bandcamp in the first half of this year.
In just four years, Shanti Celeste has turned out some of dance music's most compelling tunes. And although she steadily pumps out releases, she doesn't just repeat a formula. This year alone, she has dallied in techno and breakbeat on an EP for Idle Hands (which is also a record shop of the same name where she worked in Bristol) and thumping techno for Dekmantel, while a 2014 release for Broadwalk explored serene electro; her first EP is still a much sought-after bit of smooth deep house. This year, the Chile-born, Berlin-based artist has minted her own new outlet, Peach Discs. First up was this untitled EP featuring two more unpredictable tracks stuffed with soul. One is heavy and raw, with hulking great kicks and serene synth smears, and the other is a more intimate affair with rueful chords, hypnotic vocal repetitions, and grinding drums. Once again, they're expressive tracks that show another string to Celeste's bow.
Simba, Tales From The Green Room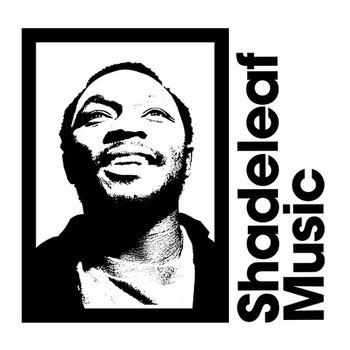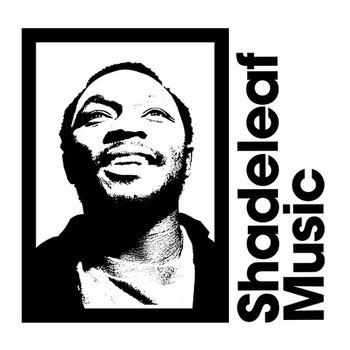 Sheffield is a city more synonymous with bleep, bass, and techno than house music, but that doesn't stop the Shadeleaf label from continually delivering the goods. It's been a vintage year for them, which makes a "best of 2017" EP difficult. But the genuinely soulful grooves of Simba's Tales From The Green Room edged its way to the front. Frayed round the edges and coated in a fuzzy warmth, the spirit of Detroit keystones like Moodymann lives strong in all four cuts. Soul, funk, and broken beat styles color the carefully-dishevelled grooves, and make for tracks that ooze loved-up, heart-swelling vibrations. The best of the lot has to be the loose chord vamps and buttery vocals of "Make Your Move (Pressure)" featuring J.Gordon which just does things to you.
What separates The Abstract Eye (better known as Gifted & Blessed, aka Gabriel Reyes-Whittaker) from the rest is his rare ability to manipulate vintage electronic instruments. He coaxes real meaning and feelings out of his machines, and layers them into off-grid cuts that are as loose and expressive as the finest jazz. Here he journeys into a celestial cosmos across five exquisite tracks stuffed with retro-future melodies, reflective golden surfaces and gurgling rubbery beats. It's majestic, improvised stuff that leaves a lasting impression.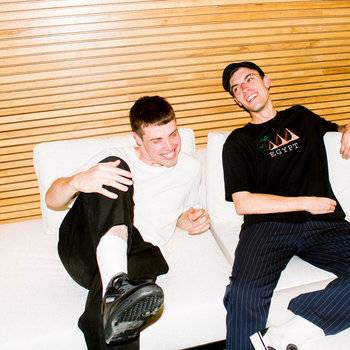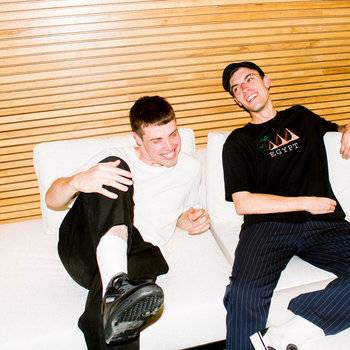 Merch for this release:
Vinyl LP
New Zealand brothers Ben and Louis Helliker-Hales have been making music together since 2012, but it was a brace of EPs on London's Rhythm Section International in 2015 and 2016 that seemed to firmly entrench them in the public consciousness. Off the back of that, they started their own In Dust We Trust label, and the first release epitomizes their beautiful house style. Everything about its four tracks speaks of a real understanding of what deep house is all about: languid piano chords, meandering synths that drift off to an infinite horizon, and bass that sounds played rather than programmed. Spacious and masterfully arranged, these effortlessly smooth cuts work as well at home on a Sunday as they do in a cozy club on Saturday night.
Octo Octa, Where Are We Going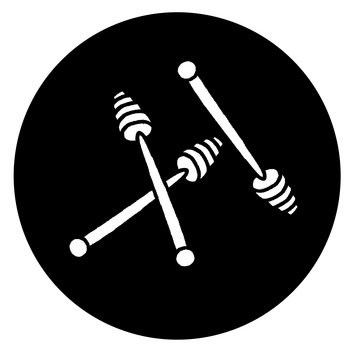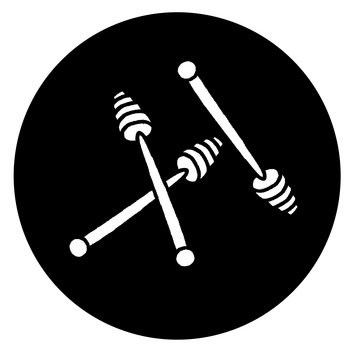 House music has become much more straight, male, and white-dominated, since the genre's diverse beginnings at Detroit house parties. After years of quiet acceptance, in 2017 it feels like the narrative has changed, and discussions of diversity are rightfully at the fore thanks to initiatives such as Smirnoff and The Black Madonna's Equalizing Music.
Enter Octo Octa, aka Brooklyn's Maya Bouldry-Morrison, an American artist who, in the long term, won't want to be defined by being transgender, but who is open on the subject in hopes that it boosts trans visibility. As such, her album Where Are We Going sits next to DJ Sprinkles's essential Midtown 120 Blues as a positive narrative for trans people. Musically, it is a classically-inclined and dreamy deep house album lead by plaintive pianos and candlelit chords. Tunes range from late-night cuddle soundtracks to more upright and dancefloor aligned, but each one—complete with often autobiographical track titles—has a lasting sense of intimacy.
Juju & Jordash are peerless live performers who, like The Abstract Eye, have an impromptu and painterly style that carries over into their recorded output. They can make raw and nasty stuff that is dark and depraved, but they also excel at the sort of stuff found in this shape-shifting EP for home label Dekmantel: otherworldly house led by mellifluous synths and gorgeous modulations. Frankly, it's impossibly lush and emotive music that deserves to be celebrated well outside the tiny little world of house.
Warren Harris is Hanna, a name that will be well known to students of house music. Before releasing an album on Theo Parrish's Sound Signature last year, we hadn't heard from him since 2008. Now he is back, not only with this release, but also an EP on Apron Records. His house sound was always defined by his own multi-instrumental playing chops, and this EP is no different: four tracks of future-soul that are littered with knotted bass riffs, steamy chords, and impossibly jazzy vibes. The very antithesis of brittle and plastic computer music, these tracks are dynamic, multi-layered things that betray a genuine musical talent.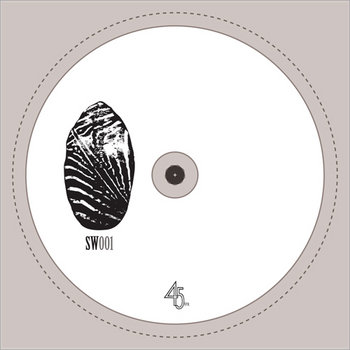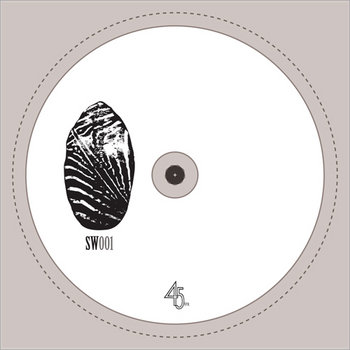 Merch for this release:
Compact Disc (CD), 2 x Vinyl LP
Sound Warriror is a label that "supports the equal representation of women in music by creating a platform through the label to present their works." And Warrior Loves is a nine-track compilation of deep house cuts all made by women and overseen by Jersey DJs and producers Jenifa Mayanja and Dakini 9 (who between them also run labels like New York's vital Plan B and Bumako Recordings). Along the many highlights, Mayanja herself contributes the if-Roy-Ayers-did-deep-house delight that is "Warrior Strutt," Aurora Halal serves up the ghostly scintillations of "Twilight," and Lady Fingers zones you out with thoughtful pads and horizontal drums on "To Be With You," which encourages you to sink right in and forget the world.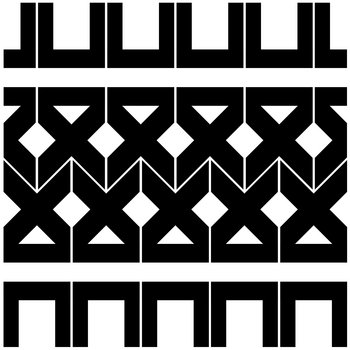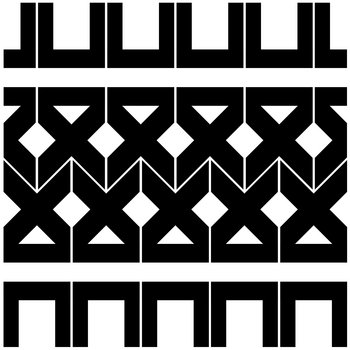 Merch for this release:
Vinyl LP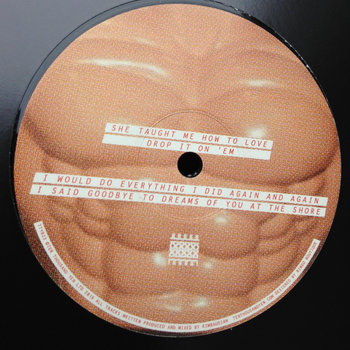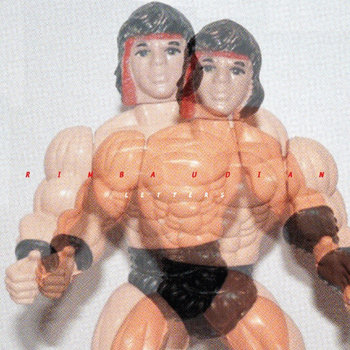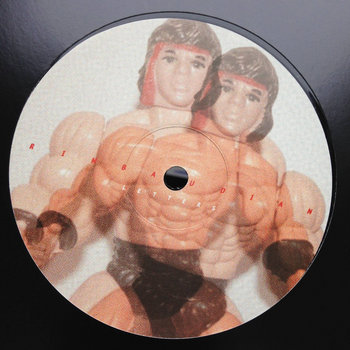 Rimbaudian is also known as lo-fi house protagonist DJ Seinfield, but with this alias, his sounds are not as knowingly scuzzy and clunky. They are still well-worn and coated in a fuzzy glow, but they also raise their head out of muggy underground caverns to offer some heartbreaking moments of real piano bliss and vocal pain. "I Would Do Everything I Did Again And Again" is a perfect break-up song that will move you to tears, "Drop It On Em" is a defiant stomper that still sounds vulnerable and tender, and "I Said Goodbye To Dreams Of You At The Shore" is a mature moment of piano-laced house introspection. Add in the coy chords and subtle optimism of "She Taught Me How To Love"—which brims with the excitement of a first date—and you have an EP that embodies what it is to fall in and out of love.
Ron Trent, Prescription: Word, Sound & Power
Merch for this release:
Vinyl LP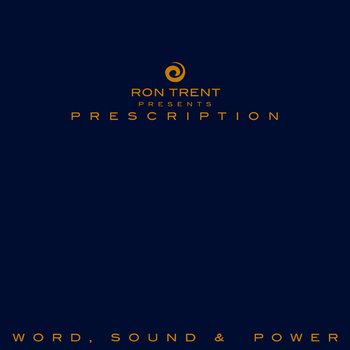 Americans Ron Trent and Chez Damier are deep house. Their Prescription label, and the music they make, almost single-handedly created the style, then explored every possible avenue of it back in the '90s. Now, the greatest moments from that most vital chapter in the story of house music have been pulled together for this definitive 24-track collection. From enduring anthems like the sexy and steamy "Morning Factory" to previously unreleased and lesser-known cuts like the grinding hip-house of "Black Magic Woman," this is an essential history lesson that house fans old and new simply must own.
-Kristan J. Caryl