LISTS
The Softer Side of Skramz: Bedroom Pop and Screamo Collide
By Jude Noel · Illustration by Dani Choi · February 18, 2022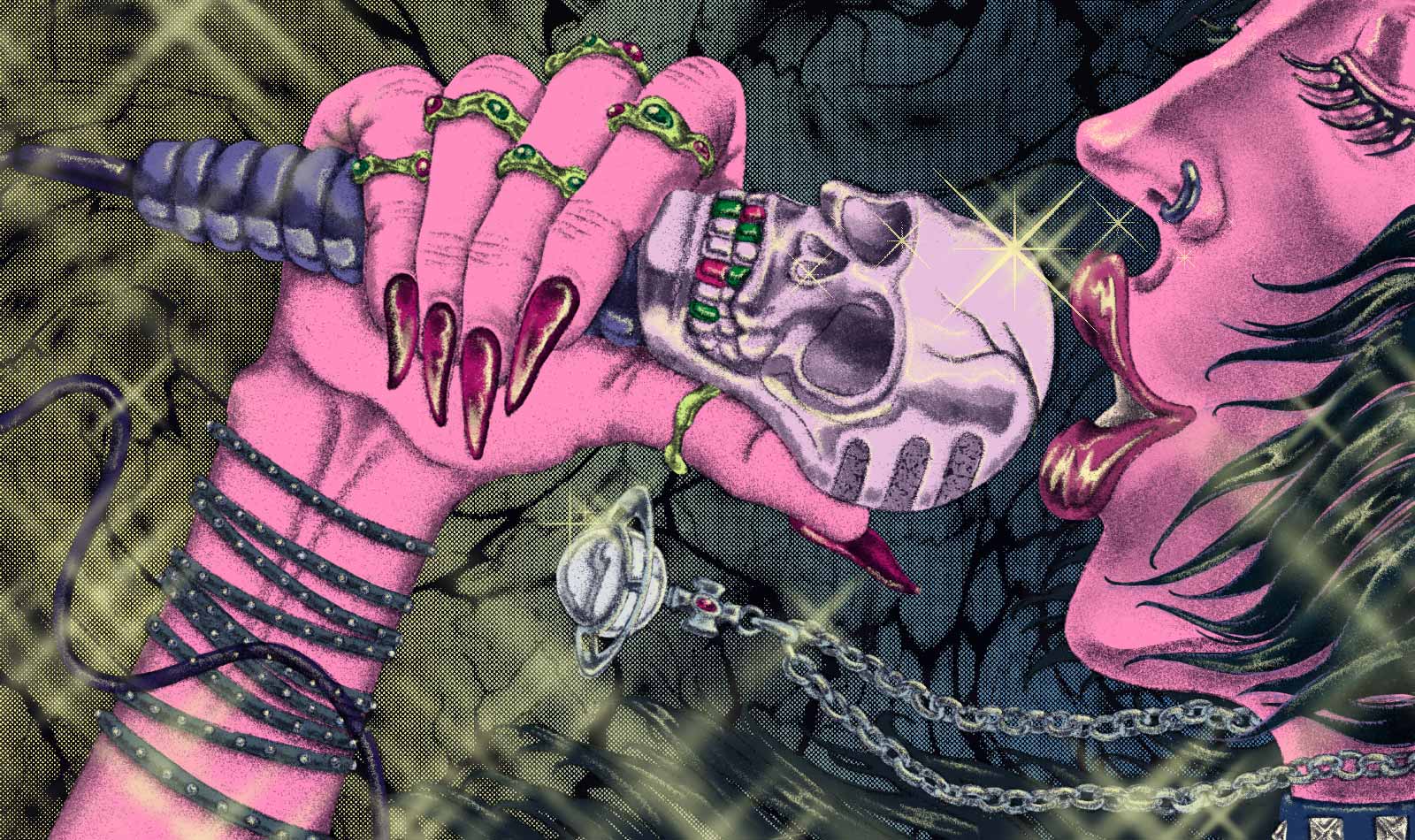 When an emo renaissance coincides with a global pandemic, things are bound to get weird. The movement's fifth wave, which crashed on the shores of late 2019, has proven to be a petri dish for genre fusion. Jazz pop, math rock, and prog collide on Glass Beach's rhapsodic debut record, folk punk brush elbows with post-hardcore on Home Is Where's i became birds, and Parannoul marries cinematic shoegaze with emo pop to striking effect on the acclaimed To See the Next Part of the Dream.
The scene's most visible byproducts employ maximalist production and pop proclivities, but the exploratory spirit of the fifth wave has also given wave to harsher, more inscrutable offshoots. The intense and often dissonant sound of late '90s screamo (affectionately dubbed "skramz" by devotees) is the subject of its own kinder, gentler revival by a generation of young adults who entered the underground through the mid-2010s's bedroom pop boom. Venturing beyond the melodic "twinkly" ground broken by the likes of San Diego's Flowers Taped To Pens, the nascent bedroom screamo subgenre pairs throat-shredding howls with soft electronic percussion, adorable synthesized melodies and plenty of warm tape hiss—a jarring contrast that conjures raw, sometimes contradictory emotions.
Here's a guide to the artists crafting hardcore tunes for languishing comfortably beneath the covers.
---
Merch for this release:
Compact Disc (CD)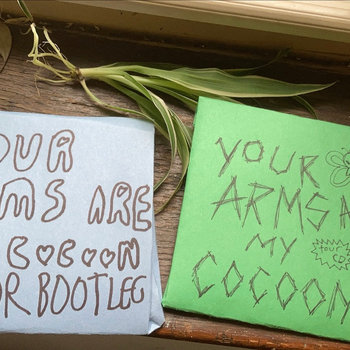 "Foster Nosferatu," the opening track on Your Arms are My Cocoon's self-titled album, makes no attempt to ease the listener into its peculiar vision. First, there's a distant shriek, followed closely by drum machine hi-hats that are mixed unusually high—a brief warning of what's to come. By the time you wrap your head around what you're hearing, a small ensemble of keyboard presets materialize out of thin air, blunting the edge of Tyler Odom's screams like a soft security blanket.
"All of the album was made when I was in high school," says Odom of his solo project's late 2020 debut. "I was really into Dandelion Hands and Bedbug, and then I got really into screamo my sophomore year. All I would listen to was, like, Bandcamp bedroom pop, Saetia, and I Hate Myself. And then at the peak of that balance, I find The Brave Little Abacus, which blew my fucking mind. I'm like, 'music can sound like this?'"
The Brave Little Abacus's discography is something of a holy text for the new generation of fifth-wave emo upstarts who are discovering the band a decade later. Odom, however, is particularly skilled at integrating their quirky, collage-like songcraft into a cultural zeitgeist that's more fractured than ever.
A hair under 15 minutes long, his first and only canonical release feels like scrolling through its creator's psyche, experiencing a quarantined year's worth of ideas, influences, and emotions in rapid succession, channeled through the speakers of his grandmother's Casio keyboard.
Tracks like "illinois//alberta" may be low-fidelity, reveling in the textures of muffled percussion and cute melodica melodies, but their experiments with dynamic range and dramatic tension are impressive for a DIY project. Like his fifth-wave compatriots, Odom's constantly looking for new ways to break emo's traditional mold. "For a really long time, it was just the same twinkle bands over and over again," he says. "Not to say that twinkle emo's bad. I like it, but it was getting real stale there at the end. Innovation is a constant now, and that's really neat.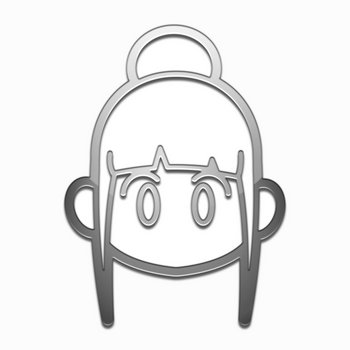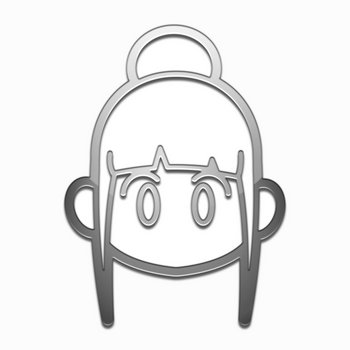 Merch for this release:
Cassette, Compact Disc (CD)
Genre-agnostic netlabel Dismiss Yourself gave Your Arms are My Cocoon the deluxe reissue treatment in June 2021, just under a year after its original release date. By then, the record had earned a cult following thanks to a shout-out from Guitar Fight from Fooly Cooly and subsequent hype on sites like Rate Your Music. Unable to tour due to the ongoing pandemic, Odom has only been able to play two sets at virtual festivals, each of which is included in full on the reissue. The first of these online performances, hosted by BATTLEFEST, took place in a Minecraft server, pre-recorded at Odom's parents's house in Texas. "All of my instruments were still in Chicago," he says. "All I had with me was a $10 keyboard, acoustic guitar, and the drum tracks from when I made the album."
The second set, presented for Mechafest 2021 on Twitch, was stripped down even further, completely programmed using GarageBand instruments. Though neither rendition of the Your Arms Are My Cocoon repertoire match the sound Odom would like to bring on the road (watch this Instagram Live recording for reference) these bonus tracks represent the equivalent of an "unplugged" performance in an increasingly plugged-in world.
---
Billings, Montana's Rookie Card released a trilogy of five-minute-long EPs over the course of 2020, which act as a crash course in their experimental fifth-wave emo antics. For Ryan, released in January of that year, is dedicated to their original drummer, to whom they pay tribute in the form of an edited Family Guy sample on the EP's oddly touching intro. This delicate balance of quirky humor and sincere sentimentality is at the heart of Rookie Card's songwriting, typified by the ridiculous theremin-like synth lead peppered throughout the following cut, ":)." Loaded with math-y riffs and bar-rock piano chords, the track is both a polemic against and celebration of small-town futility, screaming "where's the fun in this?" over an instrumental that's actually a blast to listen to. Penultimate tune "I'm the Earth, Bitches!" is the record's best effort: a blistering skramz track periodically interrupted by handclaps and tambourine.
"We had a good foundation built in the beginning, I think you can hear what we were going for even if it wasn't translated super well onto the finished product," says guitarist Gunnar Stephen. "We noticed that the emo scene was getting stagnant, and thought that twinkle emo was kinda exhausted, so we sat down and tried to make something that felt familiar but had a lot more twists and quirks to it."
By October, Rookie Card had fully embraced this laissez-faire approach to genre. Their Fall Songs EP is confident, concise, and loaded back to front with chiptune-inspired synth arrangements. Closer "Super Mario 65" is the shortest, but the most ambitious track of the bunch, transitioning from dense, dissonant tapping to a beat that borders on electroclash. It's a preview of the seamless fusion that would take place on their first full-length project, We Chose to Go to the Moon, which dropped in late 2021.
While still adhering to the scrappy sound quality of Rookie Card's early work, We Chose to Go to the Moon has loftier aims, pushing the limits of their songwriting to progressive heights. Synthesizer features prominently on almost every track, adding texture and dramatic flair to their tightest guitaristry to date. Though Stephen considers the record a bit rushed, it's still one of the scene's most polished statements to come out of the bedroom screamo scene and a truly immersive experience. "I think, moving forward, we want to build a wall of sound driven by heavy, weighty chord progressions, maximalist lyricism, and a lot more focus on the electronic side of things," Stephen says. "Although we never want to go full electronic on anybody."
---
Merch for this release:
Compact Disc (CD), Cassette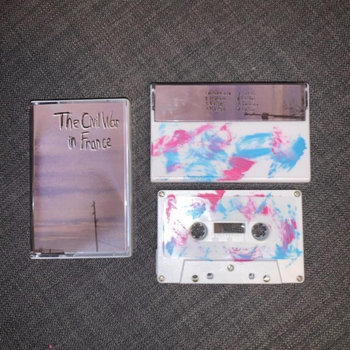 Each of the eight tracks on The Civil War in France's self-titled album is named after a month in the French Republican Calendar, the system implemented by the First Republic during the French Revolution. "There actually isn't a very deep reasoning behind it," says Eva Hammersla, who founded the Maryland solo act. "Mostly it was an easy way to come up with names, but also with my band's name being a Marx book, I thought the revolutionary theme was fitting."
While opening track "Vendémiaire" creeps to life in classic twinkly fashion with a single slowcore guitar riff, the record quickly pivots into more electronic territory, giving in to a wave of white noise before dropping a rickety drum machine beat and microKORG chords. Hammersla's urgent screams cut clearly through a mix that's otherwise muffled on "Brumaire," putting intentional distance between listener and artist. Like Rookie Card, her lyrics primarily deal with alienation. "Laying in bed for hours on end/ No food for another 10 hours," she wails, imbuing the typically comfy aesthetic of "bedroom" music with a sour tinge. A product of a scene that's still in its early formative years, Hammersla says her sound is greatly influenced by the internet. "I actually found my local DIY scene on reddit by chance back in like 2016," she says. "It's really because of Twitter and Instagram that I was even exposed to fifth wave. Instagram and my friends's Bandcamp pages are still the main way I find new music."
mis sueños son de tu adiós/The Civil War in France
Split EP
In October, Hammersla released her first, and thus far, only, follow-up to The Civil War in France, a split EP with Argentinian emoviolence project mis sueños son de tu adiós. "Doing that split was a really great time and I'm literally in love with Enzo," she says. "I met them through Instagram actually, but we started talking and hit it off and eventually decided to do a split together."
The Civil War in France's side of the split, which opens with a Daria sample, represents a more playful approach to instrumentation for the project, as well as a greater propensity for extended metaphor. "Homer Simpson's Odyssey" looks to the classics for lyrical inspiration and features Hammersla's catchiest melodies yet, while "Hey, could you be a little nicer?" sounds like a MIDI version of a hardcore punk song.
---
Merch for this release:
Cassette
Indiana trio Lights Strung Like Stars already push the limits of acceptable sound quality, but even their demos sound high-fidelity compared to the solo material their guitarist Blake Mawhorter releases as Calendar Year. Composed in the patchwork style of Modest Mouse's early cassette releases, his debut EP A Life Cycle is a shambolic sequence of ideas crammed end to end, ignoring the occasional flubbed note if it means sharpening a song's overall impact.
Opener "Salty Kisses" sputters into action, Mawhorter noodling sloppily before cranking up the distortion. Power chords oppress the mix, pinning percussion and tinny keys to the walls. This pump-faked intro is just preparation for the hairpin turns and curveballs placed strategically throughout the record. There's a carnivalesque keyboard melody at the end of "So Goes My Life" that feels so out of place it's genius, and bitcrushed drum machine on "Saturdays in October" helps blunt the abrasive force of Mawhorter's screams.
Merch for this release:
Cassette
Calendar Year's self-titled, and most recent, record leans further into the fifth-wave quirks of A Life Cycle while tightening up the technical side of Mawhorter's instrumentation. "My Wallet's Empty, My Heart Is Empty" is the closest thing he's written to a classic Midwest emo tune, albeit louder and faster, musing on snow through the window with apocalyptic angst. On "I Got Drunk and Threw My Diary in the Fire," Mawhorter interrupts his own folk-punk song with a barrage of industrial tones that sound as if a Super Nintendo were overheating. It's messy and occasionally atonal, but hits like a punch in the gut.
---
The 2020 demo tape by Japanese solo act That Same Street was a technically impressive though sonically standard skramz effort, loaded back to front with warpspeed Midwest emo guitar riffs and all-consuming blast beats. That all changed on their latest release, The Truth About Hatsune Miku, which reins in the tempo, makes room for synthesizers, and features a "guest appearance" by its titular Vocaloid on track one. The juxtaposition between Miku's virtual vocals and singer/guitarist Dex's backing shrieks is jarring, but not so much that the song falls prey to gimmickry. A pulsating drum machine kick and chiming keyboard bells form a unique electronic structure around That Same Street's core sound. The rhythm feels intentionally unfinished, still searching for its beat and tonal center while the guitar remains constant. The second half of the five-minute EP lets Dex retain full control of the mic, but the instrumentals are still a soft, sober departure from the demo tape's thrashing energy. Instead of flooring it, Dex eases on the gas, spending the bulk of each track building tension before finishing on a brief, explosive note. In decluttering their sound, That Same Street has created room to experiment and an expanse to fill with screams.
---
Based in Missouri, DIY label Honeysuckle Records is home to some of the fifth wave's most eccentric screamo, pressing small-batch CDs that push the genre's boundaries to ragged extremes. Though the bands listed below may not immediately register as bedroom pop on a first listen, Honeysuckle's lo-fi output feels intrinsically connected to bedrooms: isolated, introspective, and exploratory.
Merch for this release:
Compact Disc (CD)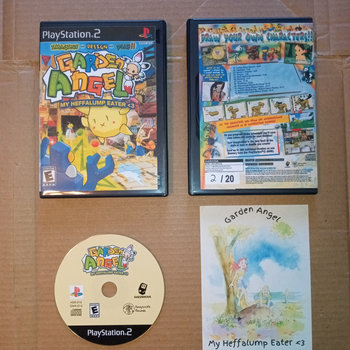 Nashville's Garden Angel takes delves even further into MLPIJGIM's brand of lo-fi experimentation, screaming over an eclectic array of instrumentals from classic country to house to Nintendocore. It's a heartfelt throwback to the early days of Web 2.0, when online art was messy, ecstatic, and blissfully unaware of the concept of intellectual property. My Heffalump Eater <3 is a reclamation of naiveté, threading Pokémon references and existential angst together to deeply personal, sometimes disturbing effect.