LISTS
Band of Holy Joy's Unlikely Mix of Folk, Post-Punk, and Epic Pop
By Andy Thomas · August 22, 2023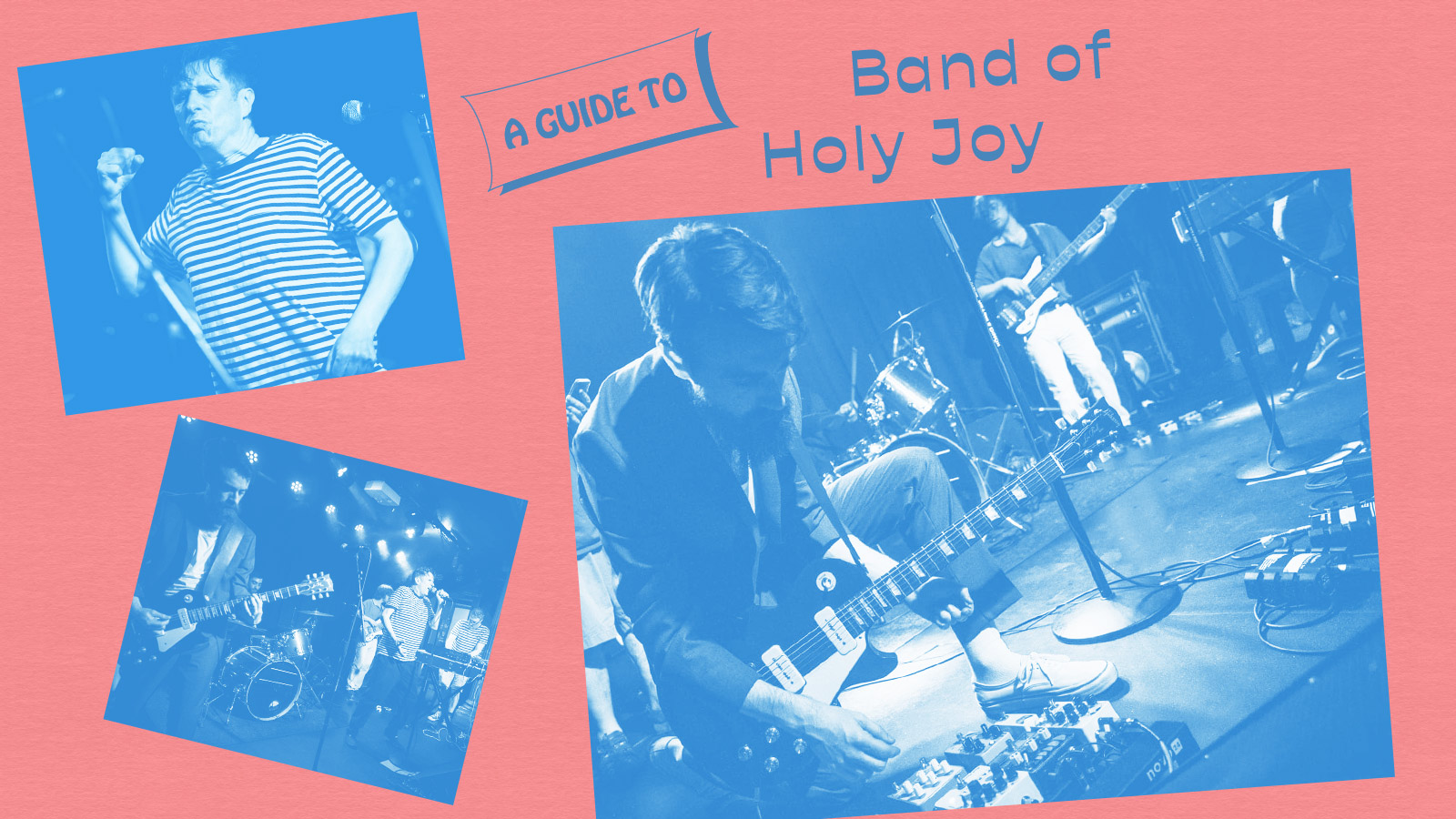 Band of Holy Joy emerged from the South London post-punk scene of the early '80s and are best known for two classic LPs of rousing folk punk, dark cabaret, and melancholic pop for Rough Trade: Manic, Magic, Majestic from 1989 and Positively Spooked from 1990.
Band of Holy Joy's story is not stuck in the past of Margaret Thatcher's Britain, despite their songs of hope through hardships being a fitting soundtrack to that era. Following a tour to New York in 2008, Band of Holy Joy came back more prolific than ever with a series of albums for their Radio Joy label and Exotic Pylon Records. Released this June, Fated Beautiful Mistakes is their fifth album for the Tiny Global Productions label.
While the Band of Holy Joy has had over 40 members in nearly as many years, the partnership between singer and founder Johny Brown and co-writer/arranger James Stephen Finn has remained constant since 2011.
Known for his work in sound design and ambient releases on labels like Cotton Goods and The Slow Music Movement Label, Finn brought in new sonic textures to the group's mixture of folk and punk. "James has got a really beautiful ear for detail," says Brown. "He's really good at creating esoteric and recorded soundscapes that are both sophisticated and fragile. So he definitely puts the mood into the music."
The pinnacle of their recent creative surge, Fated Beautiful Mistakes is Band of Holy Joy at their most beautifully melodic. "Because of Covid, there was a lot of time between recording sessions which gave us more time to think about arrangements and ideas," says Finn.
The Band of Holy Joy's music has always had a strong cinematic feel. The group's other long-standing member, Brown's partner, the visual artist Inga Tillere, brings that suggestive imagery to life through her short experimental films and magical sleeve art. "Inga's visuals became a really integral part of the group," says Brown.
In the late 1990s, Brown also began writing for theatre, including plays with the actor Tam Dean Burn and, more recently, James Stephen Finn. A series of these plays have featured on Brown's long-running Bad Punk "anti-radio" show on Resonance FM, which also acts as a platform for the group's outsider art friends. It's all a continuation of the DIY and collective creativity of the post-punk scene of the early '80s. "Everything I do now is rooted in when I first came to London," says Brown, originally from Newcastle, England.   
In the early '80s, Brown was living in a squat in New Cross, South London, with members of the pioneering industrial group Test Dept. "We all played everything; everyone was either a musician or painter, and we all mixed and matched, so it all comes from that period of just doing it," he says.
Inspired by the DIY freedoms of the post-punk era, Brown began to create his own experimental music. "It was all done on a Tascam 4-track Portastudio and a Nagra tape recorder that Test Dept. had," he says. "We would record and loop with loads of overdubs." The result was the wonderfully entitled Favourite Fairytales For Juvenile Delinquents, self-released on C-45 tape in 1983.
Here's a look at their best releases on Bandcamp.
---
By the mid-1980s Brown had been joined by a rolling collective of musicians (including Max Davies, Brett Turnbull, and 'Big' John Jenkins) who joined him in This Heat's Cold Storage studios, Brixton, in the summer of 1985. "We had a room full of equipment," says Brown. "A BOSS drum machine and Roland 808 and loads of old vox organs, plastic harmoniums, accordions, and broken pianos." Band of Holy Joy's debut EP for the Flim Flam label Had A Mother Who Was Proud: And Look At Me Now landed between the industrial sounds of their earliest recordings with the urban folk of their subsequent albums.
In its musical flow and lyrical content, the haunting waltz of "Consumption" set the scene for their 10-inch mini-LP released on Flim Flam Productions in 1986. "That was really the first proper song I wrote, and it was just a two-chord waltz with overdubs inspired by John Barry soundtracks," says Brown. "Me and Max [Davies] had this intention that we wanted to write as good as Nina Simone but obviously failed dismally."
Also recorded at Cold Storage, The Big Ship Sails 10-inch mini album opened with "Prams, Piers And Bitter Tears," a collage of industrial noise that sat at odds with the rest of the album. On "Rosemary Smith," "First Hour of the Day," and "The Boy Sailor," you can hear the group moving further towards their Rough Trade era. At the heart of these songs were the bleakly romantic lyrics of Brown hovering between hope and hopelessness.
Following their first proper album for Flim Flam, More Tales from the City, the Band of Holy Joy were picked up by Geoff Travis's Rough Trade for a duo of albums dedicated to the "margin walkers and midnight drifters" who inhabited their world around South London. The first album for Rough Trade Manic, Magic, Majestic was Band of Holy Joy at their most raucous yet beautifully melodic with tales of love, drink, and loss. The album was recorded against the backdrop of Thatcher's Britain. "She was a major influence to Band of Holy Joy being polemical," says Brown. "You can hear a ragged despair of people's lives in those early songs."
In 1989 Band of Holy Joy had their brush with the eccentric genius of Factory Records's maverick producer. "After the first album, [Rough Trade founder] Geoff Travis said, 'Who do you want to produce your next record?' and we all immediately said 'Martin Hannett,'" Brown says. Recorded at the Slaughterhouse in Driffield, Yorkshire, the original Martin Hannett versions of "Evening World Holiday Show" and "Because it was Never Resolved" never saw the light of day. "We brought the recordings back to London, and Geoff Travis went mad he said, 'You've just wasted ten grand' [£10,000]," says Brown. "So he sent us back to another producer [Nick Tauber], and all of a sudden there were these expectations on us." Previously unreleased, the original cuts are full of Hannett's studio mastery and love of the absurd. "At the time, I thought they were really bad, but listening to them now, I think they are great," says Brown.
Casting off some of the darkness of their first album but retaining much of the melancholy, Positively Spooked was made during the UK's second summer of love. Alongside a straighter version of "Evening World Holiday Show" the blissed-out pop of tracks like "Real Beauty Passed Through" and "Here it Comes" were partly a result of touring with the group James. "We looked at their success and thought, God, we want some of that," says Brown. "So we did go a bit more commercial."
Merch for this release:
Compact Disc (CD)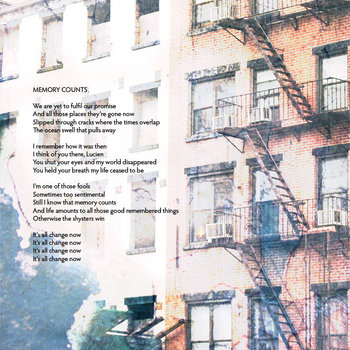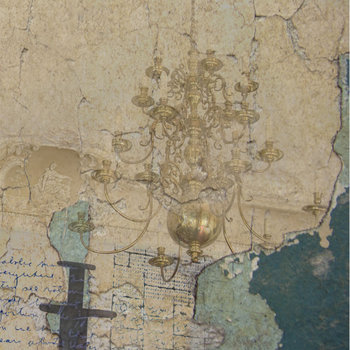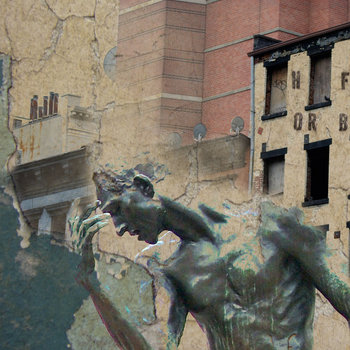 After reforming briefly in 2002 for the album Love Never Fails, the Band of Holy Joy went on the back burner only to return in 2008 with a live show to honor the 50th anniversary of William Burroughs's Naked Lunch. This led to Brown writing the play William Burroughs Caught in Possession of the Rime of the Ancient Mariner. His forays into theater also saw him creating a show loosely inspired by Sid Vicious and Nancy Spungen's catastrophic time in New York.  Named "Troubled Sleep," it became the jumping-off point for the loose song-cycle Paramour, their second release on their Radio Joy label from 2010.
Merch for this release:
Compact Disc (CD)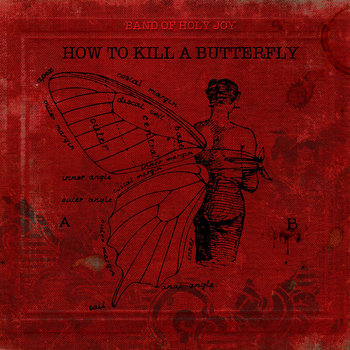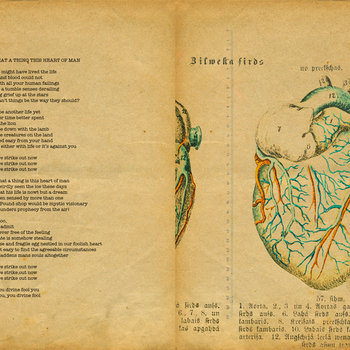 Recorded in 2011 for the Exotic Pylon Records label How to Kill a Butterfly represented the start of an important new phase for the Band of Holy Joy with the arrival of James Stephen Finn. "Paramour was really a kind of stripped-back thing, so I was thinking how to add a more electronic and garage rock element," says Finn. "This made more of an appearance on another album from that period, The North is Another Land."
This duo of albums saw the group look to the rural hinterlands of the North East of England for inspiration. "It was a total Northern state of mind thing inspired by the poets Tom Pickard and Basil Bunting," says Brown. "It's very much aligned with the Southern Northumbrian terrain of old deserted mines and dry, stone-walled fells, inhabited by ex-miners and hippy exiles from the city that Alex Niven covers in his book The North Will Rise Again."
In 2017, the Band of Holy Joy signed to Tiny Global Productions, which is home to other post-punk bands still recording today, including Manchester's Blue Orchids and Birmingham's The Nightingales.
Their output for the label began with a trilogy themed around the UK's divisive political landscape. The second album, Funambulist We Love You, was steered by the epic orchestration of James Stephen Finn on guitar and piano and current band members Peter Smith on organ and Mark Beazley on bass. Written in the wake of Brexit, tracks like "To Leave or Remain" found Brown mixing the personal with the societal.
Merch for this release:
Vinyl LP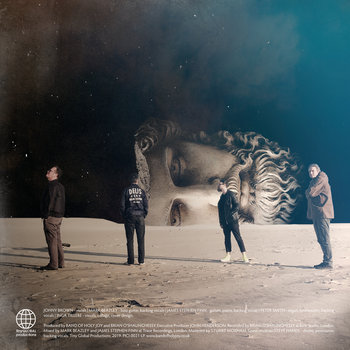 The final in the trilogy Neon Primitives is Band of Holy Joy at their most overtly political. On the standout track "The Devil Has A Hold On The Land" Finn aims his vitriol on some of those responsible for the state his country is in. "Conceptually, it's a much more angry and aggressive album than Funambulist, but it ends on a hopeful note," says Finn. "It's a series of dark songs, but amongst that there is optimism, and the album's closing track is 'We Are Sailing To The Island Of Light.'"
Merch for this release:
Compact Disc (CD), Vinyl LP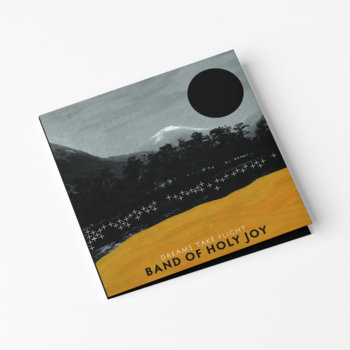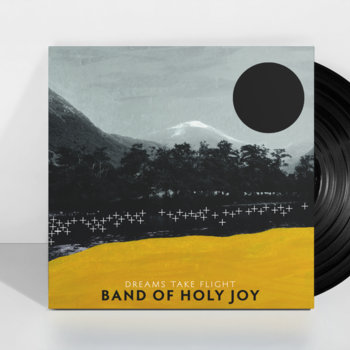 In response to the global pandemic, the Band of Holy Joy created an album that transitioned from "political discourse into a post-virus rebirth of human relationships." Released in 2021 in a magical sleeve by Tillere, Dreams Take Flight was accompanied by an online exhibition at London's Gallery 46. "This was all done during Covid, so it was such a beautiful thing as you really felt the connection between everyone involved," says Brown. "Sean McLusky [co-owner of Gallery 46] has been a big influence on me in doing all-out guerrilla art activity, as has Kevin Quigley [artist and co-curator of the show LIMINALITY]."
Merch for this release:
Vinyl LP, Compact Disc (CD)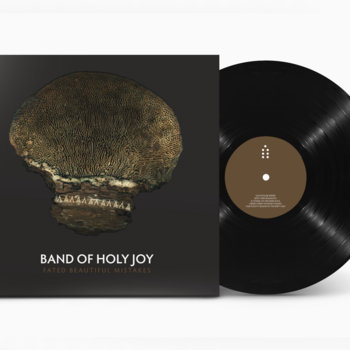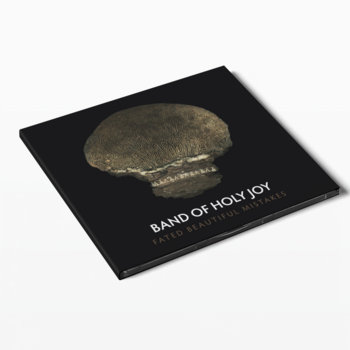 Like Dreams Take Flight, the new album was accompanied by an exhibition at Gallery 46, including short films by their friends. Coming out of their trio of political albums, Fated Beautiful Mistakes is an ode to the people who are doing what they can to survive. "It is definitely a post-Brexit, empathy-driven record," says Brown. "I've always tried being a reporter, just chronicling the lives of my friends and strangers. But also writing about my own feelings, emotions, securities, and fears and how they relate to other people."