LISTS
Artists Influenced by Dystopic Novelist J. G. Ballard
By Louis Pattison · August 10, 2017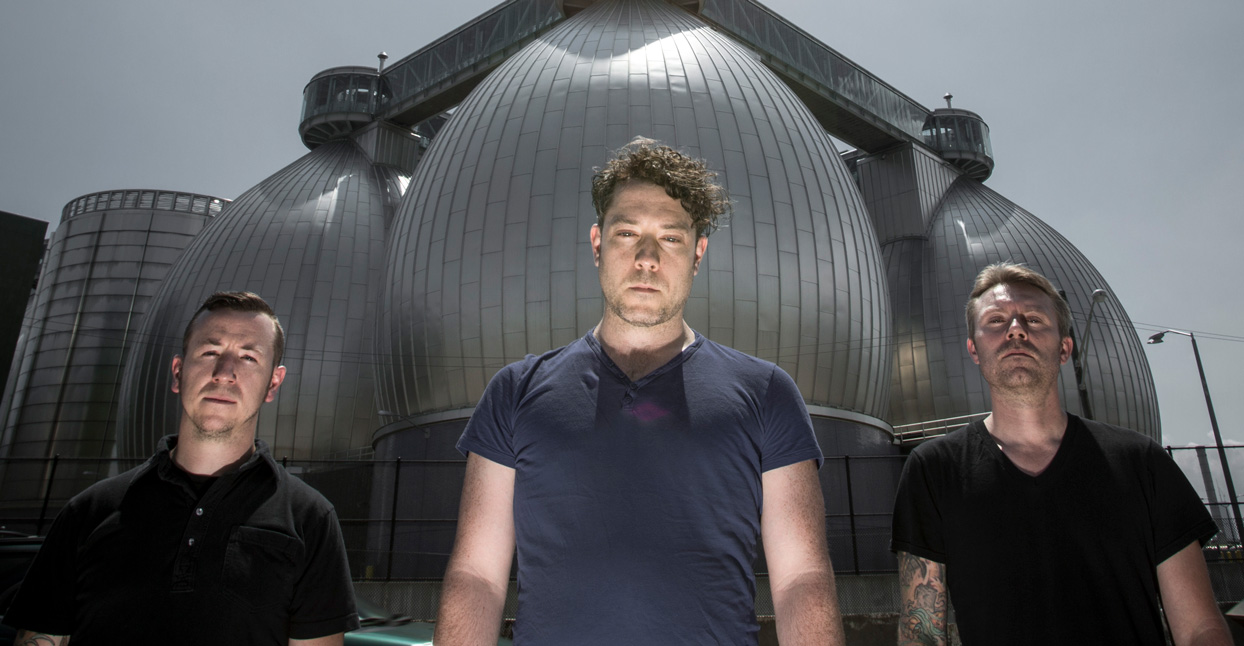 Once in a while, an author infiltrates popular culture to the extent that they're recognized by their last name alone. In the case of J. G. Ballard, his writing remains unchallenged in the depth and deviance of its imagination. Since the English novelist passed away in 2009 after a battle with prostate cancer, we now live in a Ballardian world, surrounded by profoundly disquieting and eerily prescient themes he once warned us about—audacious visions of urban decay, exotic technologies, sexual pathology, and environmental collapse.
It is hard to equate the person of Ballard—the widowed father who raised three children in the quiet London suburb of Shepperton, and touched nothing stronger than malt whisky—with the often depraved content of his novels. For his part, Ballard denied his work was driven by doom or negativity; they were, as he put it, "extreme metaphors," a warning of what might lie just around the next bend.
Ballard hit on a rich seam of inspiration in the mid-to-late '70s, turning out novels like Crash, Concrete Island, and High-Rise which would exert a powerful influence on the emerging language of punk, post-punk, and new wave. Groups like The Human League, The Comsat Angels, and Ultravox were all Ballard disciples, and many quoted him explicitly. Joy Division cribbed the song title "Atrocity Exhibition" from Ballard's 1970 experimental fiction collection, while Daniel Miller, CEO of Mute Records, began his music career as The Normal with a song, "Warm Leatherette," based on Ballard's 1973 novel Crash, a self-described "psychopathic hymn" to the erotic potential of the car crash.
Ballard's influence endured beyond punk. Luke Steele's psychedelic pop group Empire Of The Sun took their name from Ballard's most famous book, a demi-autobiographical novel that used his childhood in wartime Shanghai, while Klaxons' Myths Of The Near Future took their album title from a Ballard short story collection. Meanwhile, the Ballardian influence also leaked into dance music, too—particularly into early dubstep, which took the skippy rhythms of U.K. garage and smothered them in urban dread.
Why have Ballard's visions proved so enduring? Elizabeth Bernholz, aka Brighton electronica artist Gazelle Twin, believes the author had something to tell us about the world to come. "Ballard predicted the threat and consequences of ultra-conservatism within a fully capitalized society," she says. "His commentary on English class tribalism, in particular, has felt relevant for at least 40 years. These are the survival handbooks of the near-future."
Here are some of the best J. G. Ballard-influenced artists on Bandcamp.
Merch for this release:
Compact Disc (CD), Vinyl LP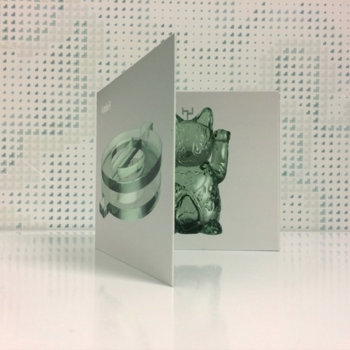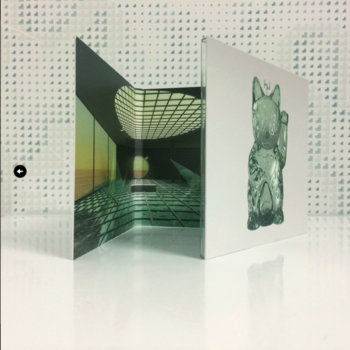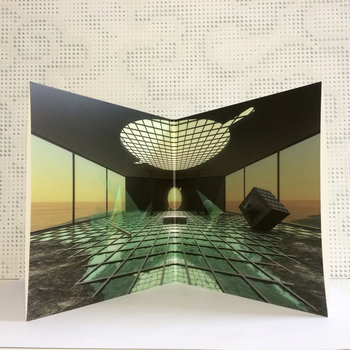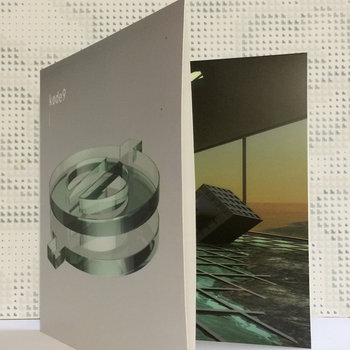 Kode9 (real name Steve Goodman), boss of London's Hyperdub Records, a hothouse for forward-thinking dance music, also moonlights as an academic. The influence of cultural theory, philosophy, and speculative fiction runs through his work. Goodman's 2015 album Nothing feels distinctly Ballardian, its forays into sinuous grime, footwork, and horror movie synth tethered by a concept that revolves around the "Notel," a futuristic luxury hotel abandoned by humankind. Goodman has drawn parallels between Ballard's writing and electronic dance music. "In the mid '90s, when jungle was just coming through, I read The Drowned World, set in London underwater, a kind of tropical London, most of the city's flooded," he revealed in an interview with DJ Rupture. "The creatures undergo this sort of weird negative evolution, so that there are pterodactyls flying down what used to be streets but are now lagoons. And the humidity and clamminess of that idea of London, I was kind of hearing it in jungle."
Elizabeth Bernholz, aka Gazelle Twin, is the architect of a new touring audio-visual performance of Ballard's final novel, Kingdom Come, a glimpse of the English suburbs as they fall to a new, virulent strain of consumer fascism. But a Ballardian quality runs through all Bernholz's work: Gazelle Twin albums are deep dives into a fractured subconscious, told through a febrile, starkly modern electronica of distorted voices and beats that flicker like halogen lamps. Her 2014 album Unflesh wrestles with themes of surveillance and body horror—as a teenager, Bernholz suffered from body dysmorphic disorder. But as with Ballard, there's a distinctly black humor buried in there, too. In her video for "Belly Of The Beast," animal products for sale in a supermarket take revenge on unwitting shoppers, set to the bleep of a self-service checkout machine.
Apocalypse runs like a thread throughout the work of Locrian, a Chicago group whose work encompasses doom-drone, progressive rock, black metal, and noise. Many of their early albums, like Drenched Lands and Rhetoric Of Surfaces, are steeped in the aesthetics of decay and collapse—the latter sports very Ballardian artwork, photographed at Dixie Square Mall, a now-demolished retail park in Harvey, Illinois that was shuttered in the late '70s and slowly overtaken by nature. There is one overt Ballard reference in Locrian's oeuvre: 2010's The Crystal World, which musically dramatizes Ballard's '64 novel of the same name, is a tale of eerily beautiful entropy set in the jungles of central Africa. "I love how beautiful and tragic the book is, how inevitable the situation is as it progresses over a verdant landscape," the band's Terence Hannum told The Quietus. "Jungles and humanity are a tangled mess yet here is this event ordering it all into stasis. It's hopeless and cruel, yet awesome."
Merch for this release:
Compact Disc (CD), Vinyl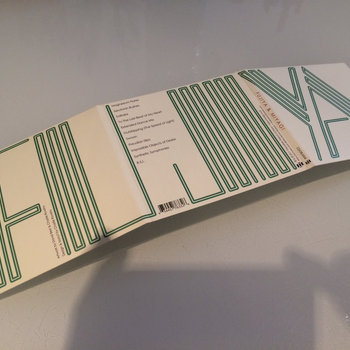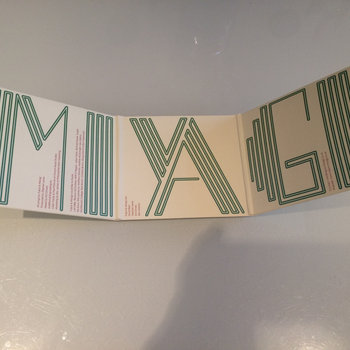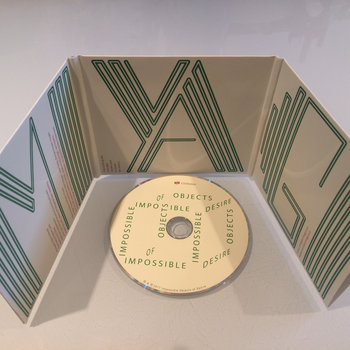 Dave Best of literate Brighton krautpop group Fujiya & Miyagi clearly knows his Ballard. His group's sixth self-titled album features tell-tale song titles like "Impossible Objects Of Desire" and "Synthetic Symphonies," while "Swoon" is taken directly from Vermilion Sands, a playful, exotic 1971 collection of short stories that set Ballard's imagination adrift in a fantasized holiday resort of the not-so-distant future. "I read them ages ago but I re-read them again and again, and I took little bits from each story and that's what the song is—little bits of Ballard and my take on it," Best told Brighton Music Blog. "But you've got this Devo meets Joy Division beat which upsets it. I'm fond of it, it's quite a sweet song."
Merch for this release:
Vinyl LP, Compact Disc (CD)
Signed to Kode9's Hyperdub, Sara Abdel-Hamid's third album as Ikonika was inspired by a particularly Ballardian accident on the M4, a major motorway in the U.K. "I remember seeing a crashed Lamborghini on the flyover. The [tires] came off, [the driver's] gym kit was scattered across the road. It reminded me of J. G. Ballard's Concrete Island and Crash," she told Fader. Some years later, Abdel-Hamid was also involved in a car crash, one that left her confined to her home. These were the circumstances under which she wrote Distractions, a crystalline but strangely lonely confabulation of vintage synths and breathy R&B.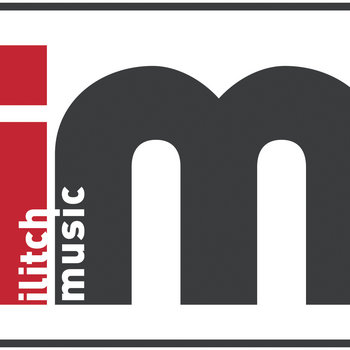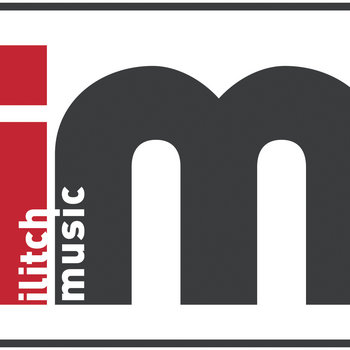 Merch for this release:
Vinyl LP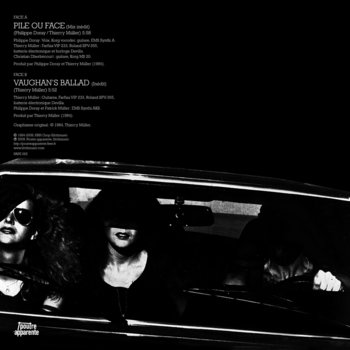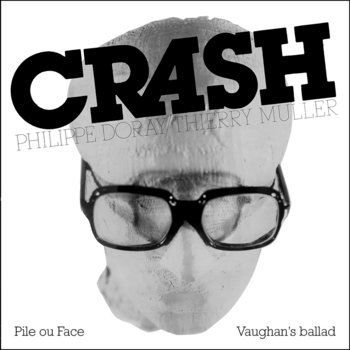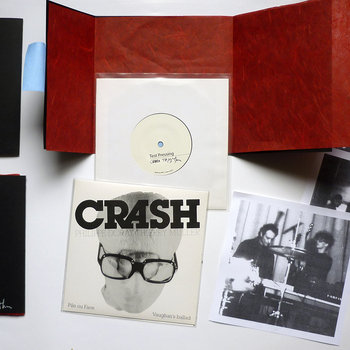 Ballard's 1974 novel Crash seemed to mark a shift in his writing, a decisive rupture from his early sci-fi work and a move into an "inner space" characterized by near-future environments and an emphasis on human psychology. Crash was a flop in the U.S., but a surprise bestseller in France—Ballard attributed this to France's "tradition of intellectual pornography." One of Ballard's keenest French readers was Thierry Müller, a Parisian photographer and graphic designer who played in the krautrock-influenced group Ilitch and cut a future cold wave classic in the shape of Ruth's Polaroïd/Roman/Photo. In 1984, Müller hooked up with Philippe Doray to work on Crash. Two tracks, "Pile Ou Face" and "Vaughan's Ballad"—the latter named after the novel's seductive antihero—capture the restrained horror of the book perfectly, an icy synthwave powered by pulsing Roland and Farfisa synths.
Merch for this release:
Compact Disc (CD), Vinyl LP
"[Ballard's] literature strikes me like the best music," Kevin Martin told FACT in a recent interview. "It rearranges your whole nervous system when you read his books. It's immersive, it's visceral." Visceral, immersive, rearranges your whole nervous system— all would be good descriptors of the music Martin makes as The Bug, a long-running project approaching dub and dancehall music with an industrial sensibility. The Bug's 2008 masterpiece London Zoo feels distinctly Ballardian in its sense of sweltering urban dread, assembling a lineup of ragga, grime, and bashment MCs to create a sonic war zone as vivid as the prose of Ballard's High-Rise. Meanwhile, Concrete Desert—Martin's recent collaboration with Earth's Dylan Carlson—is directly inspired by Ballard's urban dystopias, a bleak and cinematic portrait of Los Angeles that sets Carlson's chiming drone guitar amidst a grim miasma of sooty drum machines and radioactive electronics.
Ballard's work frequently showed a fascination with landscape and architecture, so it stands to reason that his work would, in turn, be pored over by those working in the field of psychogeography and field recording. Janek Schaefer is one such figure. A London sound artist and collaborator with the likes of William Basinski and Phillip Jeck, Schaefer's floating and iridescent soundscapes—made using field recordings and modified turntables—return frequently to Ballard's writings as source material. Schaefer's Inner Space Memorial stands as a kind of epitaph for Ballard. The piece debuted as part of his retrospective at the Bluecoat in Liverpool in late 2009, just months after the novelist's death. Its two tracks features audio snippets from Ballard discussing his work, as well as field recordings captured on a footbridge over the M3 motorway which ran just past the end of Ballard's road in Shepperton. "He lived just over the river from my home," explained Schaefer. "While reading his autobiography in 2009, I was wandering how to go and say hello, but found out I was too late."
—Louis Pattison