LISTS
Steel Strings and Wood: A Guide to American Primitive Music
By Jim Allen · October 10, 2018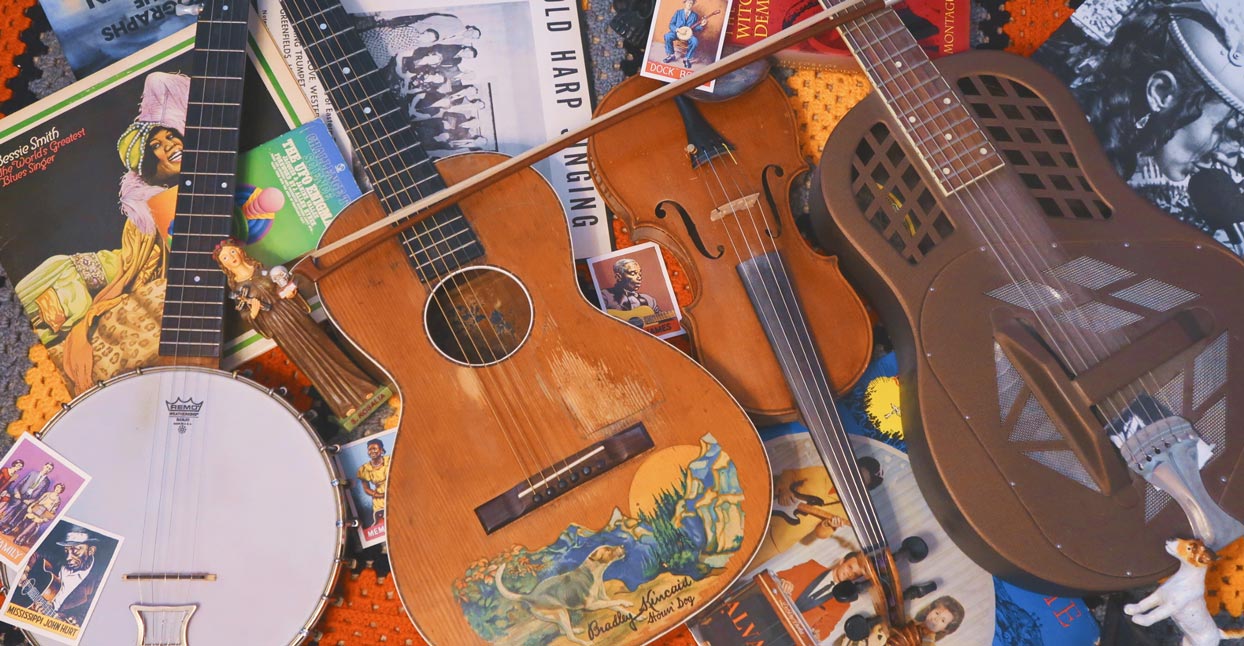 "It's uncluttered music," says concert promoter and WFMU DJ Jeff Conklin of the musical movement dubbed "American primitive." And that's probably as good a description as any.
Based on fingerstyle acoustic guitar playing, "American Primitive" got its name from the movement's forefather, the underground guitar hero John Fahey. It's the tag he invented for the sounds he started making with 1959's flag on the moon, Blind Joe Death. As the '60s wore on, the style came to include artists like Leo Kottke, Robbie Basho, Peter Walker, and Sandy Bull, some of whose careers Fahey kickstarted via his Takoma label.
Tompkins Square Records founder Josh Rosenthal has done more to keep the American primitive flame burning in the 21st century than almost anyone. Pressed for the nuts and bolts of the sound, he calls it "a certain style of vernacular American music that's informed by music from Appalachia and also from the Mississippi Delta… and puts some type of spin on that. So you're taking traditional elements, and you're widening your focus so you can put experimental elements in it—personal kinds of sounds, modern sounds, but that base of it is traditional folk music."
Fahey and his flock took those folk roots and fashioned a fluid style, seasoning them with everything from free-flowing psychedelia to jazz-informed improv to avant-garde experimentalism. Accordingly, music lovers who had their minds and ears open in the '60s and '70s found plenty of room for the American primitive school. But after that, the sound went (even further) underground.
"I think there were all these people from that generation, from the '60s, who listened to Leo Kottke," says Rosenthal, "and there was a generation gap in there someplace in the '80s and '90s, and then it came back." Rosenthal credits Byron Coley's Fahey profile "The Persecutions and Resurrections of Blind Joe Death" in the November 1994 issue of SPIN magazine with influencing the sea change. "Then Geffen wanted to sign Fahey," recalls Rosenthal. "Thurston [Moore] got involved…I think that was a really important moment, when people rediscovered not only Fahey but solo acoustic guitar music as a genre."
Fahey released his last record in 2000 and died the following year, but by that point, a new batch of guitarists like Jack Rose were on hand to carry the torch forward. "I imagine a lot of people were exposed to Jack Rose before he passed [in 2009]," says Conklin. "Jack was often booked alongside very different experimental acts, and that cross-pollination helped spread American primitive." Rosenthal agrees: "Jack probably led the way."
The American primitive renaissance got a major boost when Rosenthal, who'd previously worked for 15 years at Sony/Columbia, followed his heart and set up shop at Tompkins Square Records. His first release, the 2005 milestone Imaginational Anthem compilation, brought together new-schoolers like Rose, Kaki King, and Brad Barr of The Barr Brothers with tracks (some posthumous) from originators like Fahey, Bull, Max Ochs, and Harry Taussig. "I put out Imaginational and that got on NPR," Rosenthal remembers. "Back in 2005, if you got NPR that was a big deal, so I got that and then it sold like 2,000 copies and then I was on my way, and I just started making records."
Once the horse was out of the barn, it kept running. Today, artists like William Tyler,  Wales' Gwenifer Raymond, Londoner James Blackshaw, Alexander Turnquist, Marisa Anderson, Nathan Salsburg, and Dutchman Joost Dijkema all deliver their own idiosyncratic variations on the American primitive template.
"There's a lot of great players out there today," Conklin enthuses; he helps stoke the fire with his concert promotion and his radio show, The Avant Ghetto. "I think the rise in popularity of freeform, non-commercial radio and podcasts has helped quite a bit," he says. "The audience for this music now is younger, and it's happening more in bars, houses, churches, lofts, and DIY spaces, as opposed to more traditional music venues where guys like Leo Kottke play. When people gather to hear solo acoustic guitar music, they are truly there to listen, not to party or be seen. The last big show I did was in a church and everyone was drinking seltzer, sitting in the pews."
While each successive generation adds its own imprint on the style, the thing that attracted people to American primitive half a century ago remains an important part of the appeal. "In the end you're just looking for something to listen to that's beautiful," says Rosenthal. "It feels like a warm, fuzzy sweater, makes you feel good, takes you away somewhere." Conklin adds: "I think more people are playing this music because its a respite from the noise of modern life. There's a lot that can be expressed with steel strings and wood."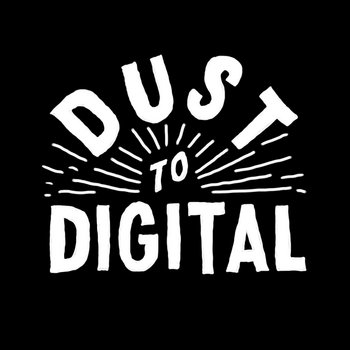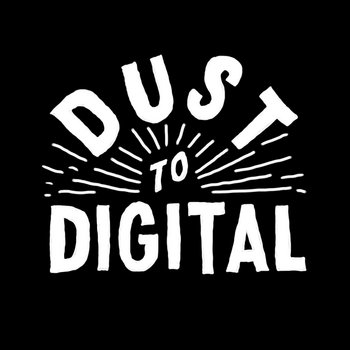 This big batch of Fahey tracks (115 in all) is the place to hear not only how it all started, but how it unfolded. While 1959's Blind Joe Death is the album that introduced Fahey to the world at large, he started making limited-run recordings for legendary record collector Joe Bussard's micro-indie Fonotone a year earlier, and kept it up all the way through 1965. Those cuts were all gathered together for the first time by premier archivists Dust-to-Digital in this 2011 anthology, which shows off both the tradition-minded side of Fahey's aesthetic and his more impressionistic pieces.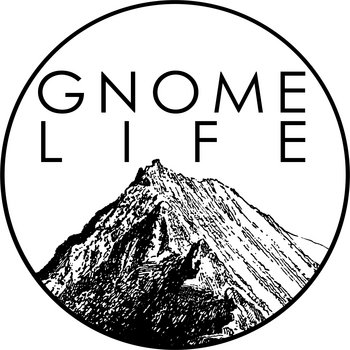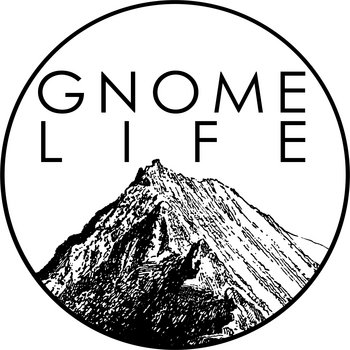 Merch for this release:
Vinyl LP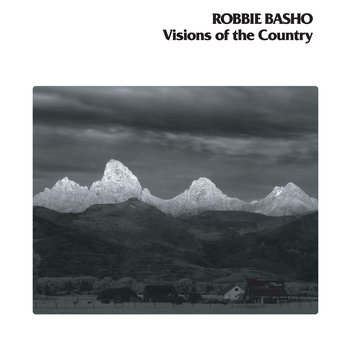 Baltimore-born Basho started out in the mid '60s on Fahey's Takoma label, but by the time he released this record in 1978, he had refined his style to a peak point, from his Eastern-influenced melodic sensibilities to the idiosyncratic, quavering vocals that set him apart from the pack. "For many, Basho's singing is a dealbreaker," says Jeff Conklin, "but I quite enjoy it. The album features him on six- and 12-string and some piano. It's immaculately recorded and the tunes are some of the most melodic he ever wrote. Great record for the open road."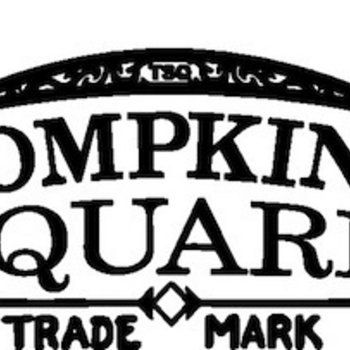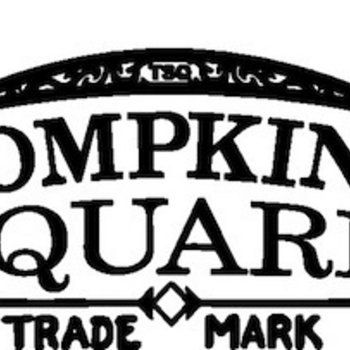 Merch for this release:
Vinyl LP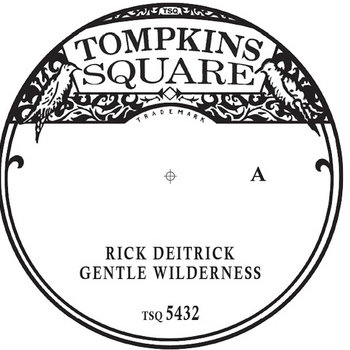 There's a bittersweet reflective quality to Ohioan Rick Deitrick's 1978 recording. Heavily influenced, as the title implies, by the natural world, many of the tunes were written when Deitrick was sitting out amid nature with his guitar. The album was originally a private-press affair in an edition of just 500. Almost 40 years later, Josh Rosenthal made it widely available for the first time via Tompkins Square. "[Guitarist] Sean Smith said he bought the record when he was growing up in Ocean Grove," says Rosenthal, "and that it was one of the most influential records for him. Rick Deitrick plays in standard tuning, but he also bends the strings and makes them sound like a sitar. He's improvisational, but he's also compositional at the same time."
Merch for this release:
Compact Disc (CD), Vinyl LP
If only he'd stuck around long enough, Philadelphia-based guitarist Jack Rose would rightly be regarded as the John Fahey of American primitive's second generation today. But even though he died unexpectedly at 38 in 2009, he'd already made enough headway to help give the movement a new lease on life, establishing himself as a major figure in its musical microcosm. His 2005 album Kensington Blues remains a diverse marvel, as Rose moves seamlessly from Eastern-influenced pieces to full-on ragtime and stunning, cyclical tunes that seem to transcend idiom.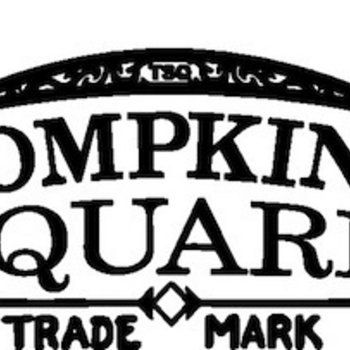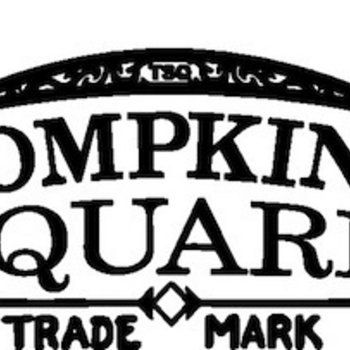 Just about anybody with an interest in the new school of American primitive will tell you that Welsh guitarist Gwenifer Raymond is one of its most promising proponents. She started out playing in punk bands before she discovered the blues of Mississippi John Hurt and Skip James, which led her to the world of John Fahey, and the discovery that a solo acoustic guitar could become a band in itself. "I've been blown away by Gwenifer Raymond," says Jeff Conklin. Josh Rosenthal agrees: "She's just a fascinating person—a great example of somebody taking the raw elements [of the style] and making them more personal."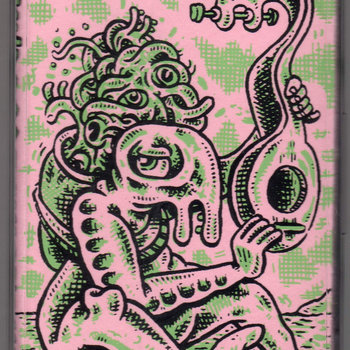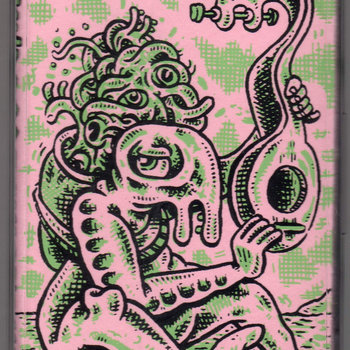 Merch for this release:
Cassette
If anybody pays homage to the psychedelic-informed '60s heritage of the American primitive movement, it's the Seattle duo of Elkhorn. How did they concoct the swirling, heady, atmospheric brew of their Lionfish album? Allegedly, after Drew Gardner was stung by a lionfish while scuba diving, he somehow shared a sample of the venom afterwards with Elkhorn's other half, Jesse Sheppard. They reportedly refined the venom into a powder they snorted, tripping in an unprecedented way in the process. The results are apparently the two lengthy improvisations that make up the album. And if that wasn't enough, they say they snorted the powder off a mirror bearing the image of the Grateful Dead's Bill Kreutzmann. Is that psyched-out enough for you?
East of the Valley Blues
Ressemblera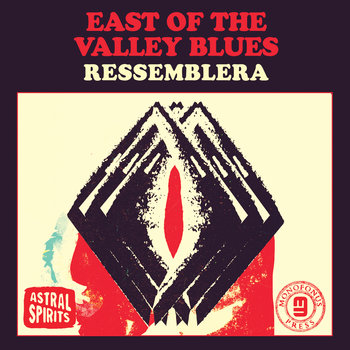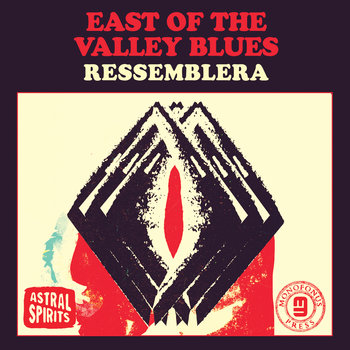 Merch for this release:
Cassette
If there's any truth to be found in the old myth about twins having some kind of telepathic connection, East of the Valley Blues might be a good starting point. Twin brothers Kevin and Patrick Cahill from Toronto definitely play like there's an unseen link between their guitars. And on their latest album, they take the influence of Fahey/Basho someplace new, performing in an entirely improvisatory fashion. Over the course of the record, they seem to incorporate just about every sort of sound you can get out of an acoustic guitar, and they weave it all into something impressionistic and constantly surprising.
Merch for this release:
Vinyl LP
Like a lot of the current crop of American primitive guitarists, Massachusetts-based Rob Noyes previously played in loud rock bands before going the solo acoustic route. And while he's retained some of the urgency and energy of his former musical life in his acoustic mode, Noyes has also delved into the legacy of British players like John Renbourn and Wizz Jones in addition to the usual Fahey/Basho influences. "The Northeast has an abundance of really exciting players," says Jeff Conklin, "Rob Noyes being one of the best. Rob's approach is fast and tuneful, with a heavy thumb."
Nathan Salsburg
Third
Merch for this release:
Vinyl Box Set, Vinyl LP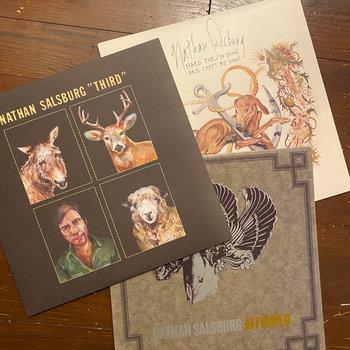 Kentuckian Nathan Salsburg has deep roots in traditional folk that extend to his day job as an archivist/producer for the legendary Alan Lomax Archives. He's gained as much renown in that capacity as he has for his deft guitar work. The guy's got chops to spare, but you'll never catch him showing off. Instead, he channels his folk influences and technical skills into compositions that are as accessible as they are straight-up beautiful. "His pieces feel timeless and his playing is almost mathematical in its precision/execution," says Jeff Conklin.
Merch for this release:
Compact Disc (CD), Vinyl LP
Like a lot of American primitive artists, Portland's Marisa Anderson draws a good deal of influence from folk and blues, but over time she's expanded further and further beyond that. Here she overdubs electric and acoustic guitars and electric piano to create evocative mood pieces that exist in an idiom all their own. If her soundtracks were ever given a cinematic complement, it would be easy to imagine Paris, Texas-era Wim Wenders filming plenty of wide open spaces to go along with her music.