LISTS
Where to Begin with Amenra's Dramatic Post-Metal "Masses"
By J. Bennett · June 25, 2021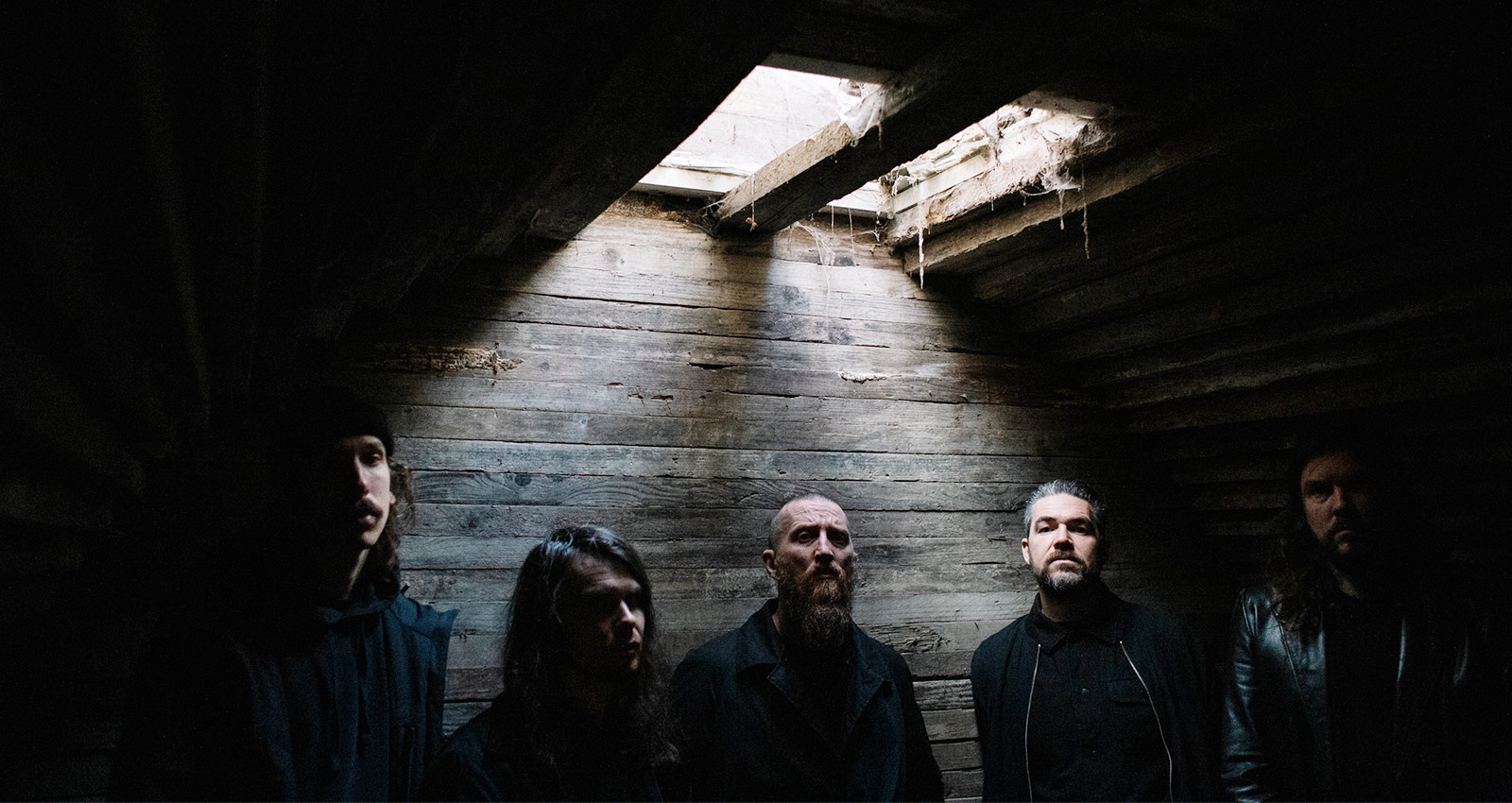 Founded in Kortrijk, Belgium, Amenra emerged from the widespread late '90s Neurosis influence that produced post-metal stalwarts Isis and Cult Of Luna. Like those bands, Amenra soon honed that inspiration into crushing and emotionally stirring songs that transcended their early origins. Today, Amenra are at the vanguard of what was once called "thinking man's metal," merging subgenres like hardcore, sludge, and doom into sprawling, moody, and often devastating soundscapes. They've even established an assembly with like-minded Belgian bands Oathbreaker (with whom they share two members) and Black Heart Rebellion—among others—called the Church of Ra.
Amenra currently comprises founding vocalist Colin van Eeckhout, guitarist Mathieu Vandekerckhove, longtime drummer Bjorn Lebon, guitarist Lennart Bossu, and bassist Tim De Gieter. Though their lineup has shifted over 20-plus years of existence, with many outside collaborators coming and going as well, Amenra's spiritual core has remained intact. "We started calling our songs 'prayers' and our albums 'masses' because we compared them to people going to church," van Eeckhout says. "At mass, people listen to a pastor rambling abstract metaphors at their heads. They have introspective moments, and they might come to insights because of the imagery the pastor is throwing at them. We make the same comparison with our songs."
Here's an overview of Amenra's deep, diverse Bandcamp catalog.
Self-recorded in an old farmhouse, Amenra's 2003 debut is a document of a band searching for their sound. From the slash-and-burn guitars and van Eeckhout's extra-screechy vocals to the Trustkill/early Hydra Head-style artwork, Mass I is very much a product of the late '90s/early '00s hardcore scene from which Amenra emerged. "Back then, in Belgium, there was a blooming straightedge hardcore scene," van Eeckhout explains. "We played in a band like that, but I started realizing that I was singing about shit I didn't care about. We wanted to play more personal, emotion-driven music, so I started writing about shit that was going in my life." On the album, this includes bleak and heart-wrenching songs about family members dying from cancer ("Dance of the Dead") and a track addressed to the rapist of his then-girlfriend ("Ode to a Broken Doll.")
For their second full-length, Amenra expanded to a five-piece with the addition of second guitarist Vincent F. Tetaert, who also recorded and produced Mass III in the band's rehearsal space. Song lengths extended significantly and the band increased the use of loud/soft dynamics. "With this album, we started to find our way," van Eeckhout says. "Like most bands, our influences were very obvious in the beginning, but this time we wrote the first song that felt was our own direction, which was 'Am Kreuz.' It was the first song we wrote that has the kind of epic-ness to it that we strive for." They also brought in a female vocalist friend named Lynn Pieters to complement and offset van Eeckhout's scorched-earth roar. "It felt like a step toward becoming Amenra because I always liked the presence of a male and a female voice on our music," he says. "It felt more in balance, like it represented humanity in a more accurate way, instead of being a completely testosterone-driven creation."
By the time they recorded 2008's Mass IIII, their first album tracked in a proper studio, Amenra had undergone another lineup shift. Tateart was no longer in the band, but he was still recording, mixing, and producing. Bassist Kristof Mondy had also departed to be with his growing family. They were replaced by bassist Maarten Kinet and guitarist Lennart Bossu (of kindred spirits Oathbreaker). "Obviously you fear you'll not be able to do the same thing anymore if there's a lineup change," van Eeckhout says. "But even when we find things shifting, the essence of Amenra—the core emotional weight—is a constant."
On this album, van Eeckhout took parts of conversations he'd had with family and friends and incorporated them into his lyrics. "I thought it was important to have our surroundings and people who influence our daily lives in there," he says. "It's a cliché for musicians to say that songs and albums are like diary entries because they mark a certain time in your life, but it is very true with this album."
After playing shows in Europe with Neurot Recording artists Red Sparowes and Made Out Of Babies, Amenra signed with Neurot themselves—a move that aligned them with their musical heroes (and Neurot founders), Neurosis. "Neurosis were our main influence for a long period of time," van Eeckhout says. "Their albums Through Silver In Blood and Enemy of the Sun were done by Billy Anderson, so we flew him over to record Mass V. We probably hoped we would get some of Neurosis' magic through Billy's hand."
They doubled down by enlisting Neurosis guitarist/vocalist Scott Kelly to contribute guest vocals on Mass V's crushing slow motion closer "Nowena 9.10" "This album was probably the most altering that happened in our existence," van Eeckhout says. "When Neurosis took us under their wing, we kind of became little brothers and that meant everything to us. I really believe that made it possible to become the band we are today."
Amenra clearly felt Billy Anderson's magic touch, as they enlisted him again for 2017's Mass VI. But this album marked a distinct departure for Amenra in three ways. Whereas guitarist Mathieu Vandekerckhove wrote most of the music for the first five albums, bassist Levy Seynaeve shouldered the compositional load this time. The second shift was in the idea that they had to be able to replicate everything on their albums live. "Up until then, we only allowed ourselves to have two guitar lines on each song because we only had two guitar players," van Eeckhout explains. "On this album, if we heard an extra lead or an extra guitar, we recorded it."
The singer also expanded his repertoire to include clean vocals on songs like "Plus Prés De Toi (Closer To You)" and "A Solitary Reign." "From the second album on, I tried doing speaking parts and little singing parts, but this time I had this extra voice starting to form. Basically, it was the first time I had the balls to do it."
Merch for this release:
2 x Vinyl LP, Compact Disc (CD), T-Shirt/Apparel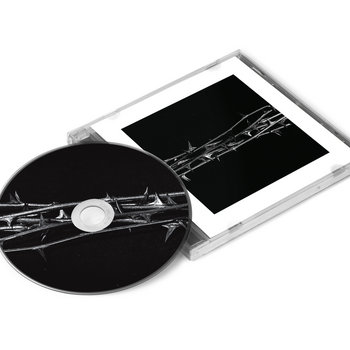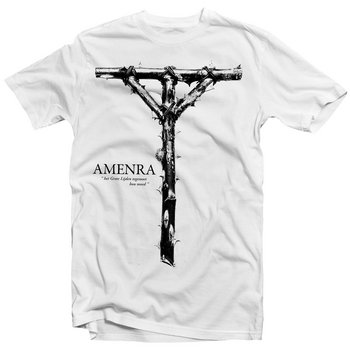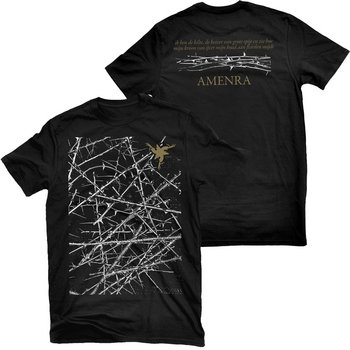 The title of the band's seventh album translates to "The Thorn." Amenra broke with their longstanding tradition of entitling their albums as numbered "masses" because the songs—this time largely composed by guitarist Lennart Bossu—were originally written for a pair of folkloric rituals they performed in Belgium. Those audiences were almost exclusively Flemish speaking, so De Doorn became the first Amenra album on which van Eeckhout sings entirely in Flemish—this time joined by Oathbreaker vocalist Caro Tanghe. Musically, the songs are as harrowing as they are cinematic with the album made up of five sprawling, thundering opuses totaling 47 minutes. Lyrically, van Eeckhout trades deep introspection for communal empathy and metaphors steeped in the natural world. "These songs aren't about things that happened to me or to us," he says. "They're about a more universal experience." As for the title itself? "I've always been obsessed with thorns," he says. "How interesting it is that nature made a weapon for plants."