LISTS
A Guide to the Mind-Bending Jazz of François Tusques
By Marcus J. Moore · May 26, 2020
There's a clip on YouTube of François Tusques hunched over a white piano in a quaint living room. Maybe it's his house, maybe it isn't. An upright bassist is standing to his left; behind her, some guy is scrolling through a smartphone. They were there to celebrate Tusques's 80th birthday, but it seems like a small party for a jazz legend. Usually when an icon reaches that age, they mark the occasion with world tours and retrospective box sets. But Tusques is a curious case: though he helped establish the free jazz scene in his native France, his name won't ring any bells in the United States, where place settings for the subgenre's Mount Rushmore are reserved for John Coltrane, Ornette Coleman, Sun Ra and Cecil Taylor. Still, some 3,600 miles from New York City—the epicenter of jazz in the '60s—Tusques was building his own legacy as an avant-garde pianist who could command the stage at a Paris hotspot, then score free jazz soundtracks to Jean Rollin's horrorotica films. His music worked in both arenas; there was a palpable darkness to it—the sensuality of late-night walks where uncertainty looms around the corner.
With the release of his debut album, Free Jazz, in 1965, Tusques had recorded Paris's first free jazz album, one that would open the doors of the city to a wave of experimentation and improvisation. Others followed suit: pianist Jef Gilson continued to make local waves as a writer, composer, and bandleader; and trumpeter Bernard Vitet—co-founder (with Tusques) of France's first free jazz group—went on to release hundreds of albums under his own name, as well as with other noted bandleaders like Sunny Murray and Georges Arvanitas. By the late '60s, Tusques became a pied piper of sorts. Like-minded jazz titans like Don Cherry and Anthony Braxton would play with him when they came to Paris, and Murray would go on to found the Acoustical Swing Unit, a sprawling collective of free jazz musicians of which Tusques as a member. In the early '70s, Tusques headed up his own group, the Intercommunal Free Dance Music Orchestra, a groove-oriented suite of Spanish, Arabic, and African pop and jazz. A project like this was typical of Tusques: he was—and still is—a curious soul who's never quite satisfied crafting just one style of music. Free jazz was a springboard to even deeper levels of sonic exploration. Over the next decade, his music became more theatrical, and less concerned with the parameters of free jazz and dance. Thanks to labels like Finders Keepers and Futura Marge, Tusques's music is well represented on Bandcamp. Here's a guide to his expansive, adventurous art.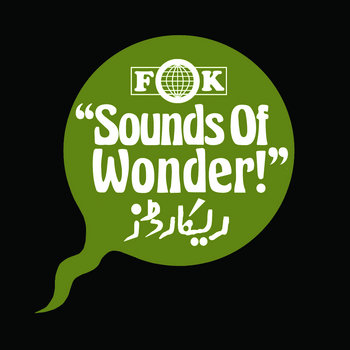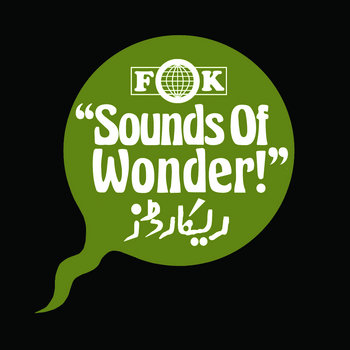 Though it's only seven minutes long, this 1964 EP says a lot in just a little bit of time. La Maison Fille Du Soleil is perhaps the most important release in Tusques's long discography, as it marks his first recorded foray into the free jazz that would define his work for the next decade. It's also important for this reason: Don Cherry was an accomplished figure, and for him to work with Tusques meant the young pianist had something worth cultivating. La Maison Fille Du Soleil proved to be the first of many European stops for Cherry, who went on to release records in Sweden, Germany, and Italy. This album was released just a year before free jazz took hold in Paris, and listening to it, you can hear the music taking shape in real time. Recording with Cherry sparked something in Tusques; few people knew at the time just how essential this EP would be for French jazz overall.
Merch for this release:
Vinyl LP
In 1963, Jef Gilson released the Franco classic Enfin!, featuring three players who would later go on to collaborate with Tusques on Free Jazz. But where Gilson's album was hard bop, Tusques's record felt more spacious and unrestrained, splitting the difference between song structures and improvisation. Free Jazz has been credited with jumpstarting the free jazz movement in Paris. Joined here by trumpeter Bernard Vitet, flutist Francois Jeanneau, clarinet player Michel Portal, and double bassist Bernard "Beb" Guérin, Free Jazz funnels various subgenres (musique concrète, rock, pop, and prog) into a seamless, 42-minute set. Some 55 years later, Free Jazz remains a remarkable feat—the sound of creative liberation at its infancy.
On 1967's Le Nouveau Jazz, Tusques moves away from the free jazz aesthetic of his previous work, instead crafting dramatic mood music. Alongside saxophonist Barney Wilen, the album put Tusques piano up front. The first song, "Coda," was an extended piano solo, and on other tracks—namely "Sombre" and "Les Sorcieres"—Tusques plays darker chords to match the compositions' equally bleak strings and upright bass. Turns out, there was a reason for the nocturnal tone. Reportedly, Le Nouveau Jazz was Tusques' first foray into the horror-themed music he'd create for director Jean Rollin soon after. Still, Le Nouveau Jazz doesn't scream ghouls and vampires, it's an exquisite pitch-black jazz record meant to soundtrack the night.
Merch for this release:
Vinyl LP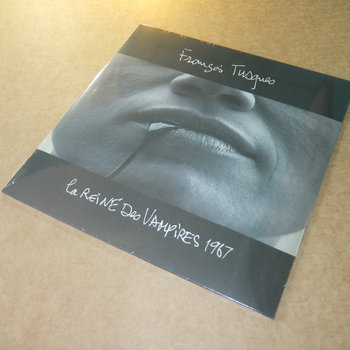 Tusques saw something that a lot of his contemporaries missed in the late '60s: that free jazz, with all its spacious harmony, was capable of conveying dark emotions. So, in 1967, he went to the studio and recorded the music for a film with the working title La Reine Des Vampires, directed by Jean Rollin. This might be Tusques's most incredible work; presented in unedited form, the music—with all its hair-raising strings and upright bass plucks—perfectly conveys an atmosphere of fear and dread.
Merch for this release:
Vinyl LP
Following the release of Le Nouveau Jazz, Tusques turned his attention to theater, recording music meant to be heard in playhouses and museums. He was getting away from jazz as his sole means of expression. Still, Alors Nosferatu Combina Un Plan Ingénieux was, by Tusques' own admission, "heavily indebted to free jazz" but there were other elements working here. Featuring a who's who of local musicians—including Guérin and Vitet—Nosferatu marks a shift in Tusques's career torwards more dramatic fare.
Merch for this release:
Compact Disc (CD)
Released in 1970, Piano Dazibao was a solo piano album, and was also Tusques's most intimate recording up to that point. Hearing the pianist alone was rare back then, but it gave listeners a chance to truly appreciate Tusques's agility without other instruments piling on top of it. He's able to convey vastly different moods throughout the album: "La bourgeoisie périra noyée dans les eaux glacées du calcul égoïste" unfolds through a mix of dark and light chords; the intensity growing stronger with each passing minute. Conversely, "Libérez Michel Le Bris !" is a remarkably festive piece that you'd hear playing in a saloon. Piano Dazibao might not be the first album you'd reach for in Tusques's catalog, but it's still a fascinating listen.
Merch for this release:
2 x Vinyl LP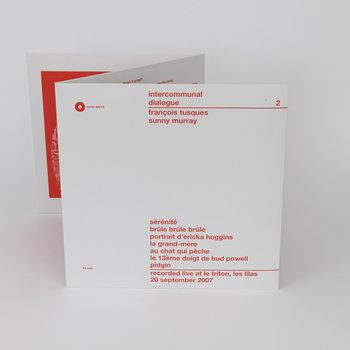 Released in September 2007, intercommunal dialogue 1&2 is a collaborative album between Tusques and Sunny Murray, with whom he'd worked since the late '60s. Their reunion here proves that the two still had a palpable energy, even after forty years. Scroll to the eight-minute mark of "intercommunal dialogue 2 side a," where Murray drifts into a riveting drum solo that seems to go on forever. Just a minute later, Tusques's fierce piano stabs find a pocket within Murray's percussive rhythm, leading to a rich interplay between the two friends. A late-career release, the two veterans show they've still got smoke.
Recorded on his home piano between 2015 and 2016, Avants​-​Derniers Blues finds Tusques where he seems to be his most comfortable—in solitude, banging out a few songs with no real pressure. At this point in his career, Tusques is considered a giant in the French free jazz and cinema scenes, but there's still something quite charming about hearing him beyond all of that. The stress of shepherding a citywide scene isn't there, which might explain the ease by which this music comes across. Leapfrogging jazz textures and the blues, Avants​-​Derniers Blues is a rainy-day record that offers a glimpse into current-day Tusques, a humble star who's still in love with the craft.