LISTS
A Brief History of Post-Metal
By Jon Wiederhorn · August 04, 2016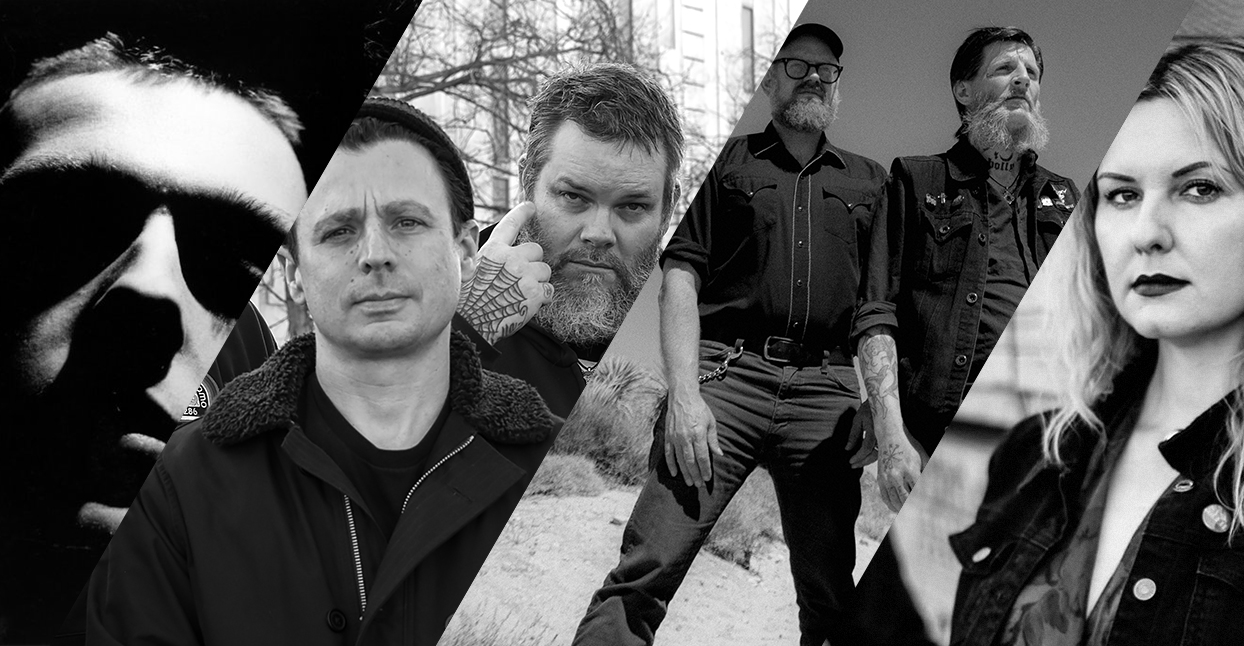 Back in 1994, British journalist Simon Reynolds coined the term "post-rock" to describe the atmospheric, jazz-inflected experimental music of the London band Bark Psychosis. The name resonated through the indie rock community, and before long, critics were using the term to describe acts as diverse as Tortoise, Mogwai, Sigur Ros and Godspeed You! Black Emperor. While most of these bands had their own sound, they shared two elements in common—a penchant for drifting melodies and the desire to expand beyond established rock boundaries.
While the post-rock community quickly grew, it remained fairly exclusive. It didn't immediately value the stridency and aggression of metal, even at its most experimental. Yet several metal bands that shared a number of post-rock attributes had existed for years. As those inventive bands became acquainted with post-rock, the artistic tone began to shift, and a growing number of post-hardcore and experimental groups started incorporating familiar elements from the post-rock canon: ambience, offbeat experimentation, downcast melodies and psychedelia. Each evolution of the scene helped inspire the next wave.
Today's post-metal bands dabble with a wide variety of styles, including black metal, shoegaze, prog, folk, doom, and classical. Here's a brief guide to how the scene evolved from a bunch of musicians bored with conventional metal, to a global community of artists with a love for aggressive music, and a need to express themselves through emotionally revealing sounds from the fringes of the underground. Like any list, there are going to be some omissions. Think of this instead as a loose timeline tracing the evolution of a sound.
PRE-POST METAL (1983–1993)
With no signposts to follow (post-rock was 10 years away from becoming a trendy term), the ancestors of post-metal relied on anger, experimentation and creativity to create albums that would become cornerstones of the genre.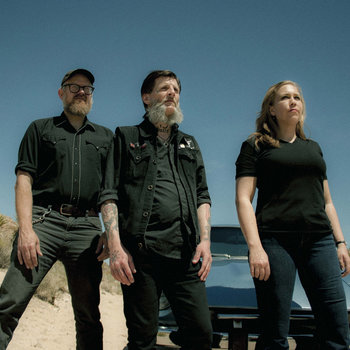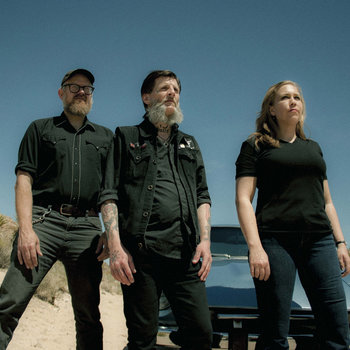 Earth is the musical vehicle of ex-heroin addict Dylan Carlson, who was, by his own admission, loaded during much of the band's early output. The group's 1991 debut EP Extra-Capsular Extraction (which features guest screamer Kurt Cobain) features Sabbath-style riffs so sluggish they made Melvins sound like Black Flag. As coma-inducing as it was, the band's follow-up, 1993's Earth 2, solidified Carlson as master of the psychedelic drone who was just as content to let a guitar chord ring until it fragmented into waves of high-pitched static as he was to compose actual riffs. Even after Carlson kicked smack in 2000, he continued to explore the various permutations of hypnotic rock, and many of his post-sobriety offerings, like 2008's The Bees Made Honey in the Lion's Skull, have become classics in their own rights.
Neurosis began in San Francisco in 1985 as a metal-tinged, slightly crusty hardcore act. Over time, the group flirted with texture and dynamic and, with its third album, 1992's Souls at Zero, it inadvertently planted the seeds for post-metal. But it was the 1996 release, Through Silver in Blood, that had the most significant impact on the genre. The signature track, the 12-minute long "Purify," starts with galactic keyboard whooshes and plaintive, undistorted guitar lines before shifting into a lumbering, fuzzy riff. Halfway through, it gives way to a pounding beat, caustic stabs of guitar and aggressive vocals, ending with locomotive steam exhalations, bagpipes and a long stretch of ambience.
Montesano, Washington outcasts Melvins formed in Seattle in 1983 and are most commonly associated with the grunge scene that surfaced nearly a decade later. But the band was also a prime influence on doom and post-metal. Melvins' third album, 1991's Bullhead, features slow, brooding songs filled with wobbly string bends that twisted the conventions of both punk and metal. But their greatest contribution to post-metal came when they collaborated with dark ambient composer Lustmord for the genre-bending 2008 album Pigs of the Roman Empire. The album combines full-fisted rock-outs like "Pink Bat" with the meandering guitars and gurgling electronic rhythms of songs such as "Toadi Acceleratio." It's a triumph even without the chilling 22-minute long title track, which demonstrates both artists at their best even without the guitar augmentation of Tool's Adam Jones, who appears on this album like the cherry on top of a bizarre but delightful sundae.
Godflesh's first full-length, 1989's Streetcleaner, demonstrated how industrial metal could be sluggish and tortured, as opposed to fast and angry. But it was the band's second album, Pure, with its more expansive structures and long stretches of billowing noise, that inspired countless metal-based groups to experiment with layered washes of sound. The band revisited that hybrid of knock-out punch and dreamy-eyed dissonance on 1994's Messiah, which features four rare songs and radically altered, tripped-out remixes of those tunes. "Scapegoat" features monochromatic guitars and electronic backbeat skittering through a deep, distorted bass line reminiscent of Killing Joke, while "Sungod Dub" builds tension with a droning rhythm, reverberating sound effects and echoing melodic vocals, showcasing frontman Justin Broadrick's ability to bend minds as effectively as he pummels faces.
EARLY ARRIVALS (1994–2004)
Some of the most crucial figures in post-metal sought to break away from their raging roots by exploring less bombastic and more dynamic musical techniques, while others sought to remain raw and corrosive, with bruising compositions that strayed beyond the realms established by their primary inspirations. Both created some of the most pioneering heavy-lidded yet eye-opening post-metal albums to date.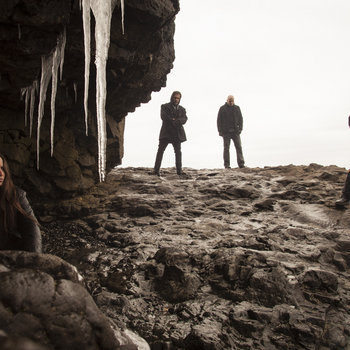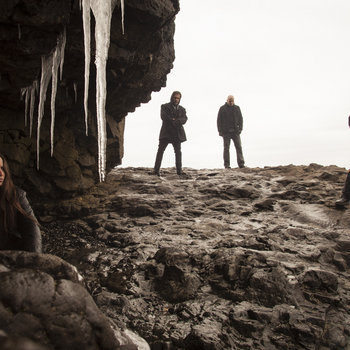 Merch for this release:
Compact Disc (CD)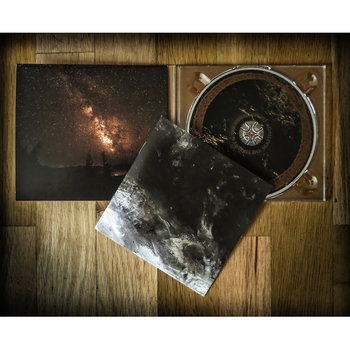 Gloomier than most post-metal bands, Portland, Oregon's Agalloch endeared themselves to fans open-minded enough to grasp the band's solipsistic aesthetic and expansive, sometimes inscrutable music. Agalloch, who recently broke up, were pained and aggressive, but stressed mood as much as machismo, and between the release of their 1999 debut Pale Folklore and their final outing, 2014's The Serpent & the Sphere they became a cult favorite. Fusing doom, prog, folk and post-hardcore, the band used cinematic textures, deep serrated vocal and trippy flourishes to create vistas of isolation and beauty.
Merch for this release:
2 x Vinyl LP
It's not the most desirable name for any band these days, but Isis (who broke up in 2010) made a significant bootprint on the post-metal scene. With no political agenda, Isis created otherwordly storylines that they presented through a blend of morose melodies, crushing riffs and sore-throated screams. The band's second album, 2002's Oceanic (which was reinterpreted by various remixers in 2004), was more refined and restrained than their 2000 debut Celestial, blooming in buzzing washes of multilayered sound that ebbed and flowed in intensity, revealing traces of the band's post-hardcore roots (barbed guitars, shouted vocals) combined with meandering, psychedelic progressions.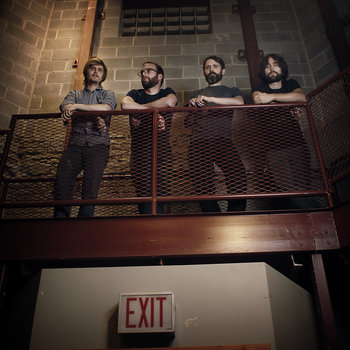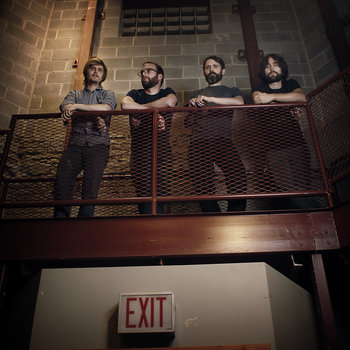 Merch for this release:
Compact Disc (CD)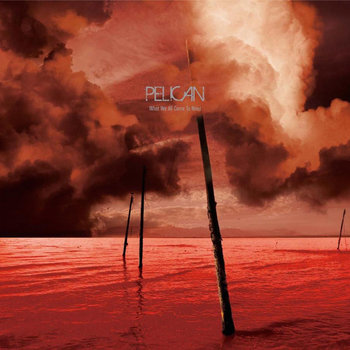 Pelican blends stoner metal, doom, and prog into their evocative and propulsive compositions. The Chicago, Illinois band formed in 2001, and less than two years later signed to Hydra Head, the label owned by Isis frontman Aaron Turner. Inspired by Godflesh, Neurosis and post-rockers like Mogwai, Pelican paint sonic canvases that full of subdued tension, that climaxed in torrents of volume. The band have developed and refined its sound over five records, six EPs and a few split releases, withhe only misstep was the short and simple (comparatively) 2007 release City of Echoes. Who knows if that's what motivated Pelican to up their game, but the follow-up, What We all Come to Need, is a reaffirmation of purpose. The seven-plus minute songs are back, and there are guest spots from Turner and Greg Anderson of Sunn O))). Even the tender lyrics of the love song "Final Breath" don't kill the album's trenchant, fatalistic vibe.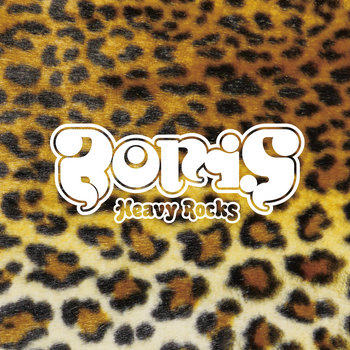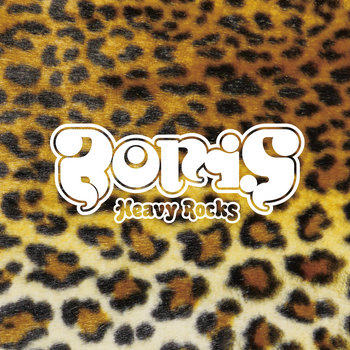 One of the strangest and most influential bands in metal, Boris (named after a Melvins song) has released more than 20 full-length albums, as well as collaborations with noise artist Merzbow and drone masters Sun O))). Since 1992, the band has experimented with old-school industrial, avant-rock, drone, psychedelia, garage rock and metal. The influence of 2005's Dronevil on the post-metal scene is considerable. The double CD featured four ominous, pulsing, humming and crashing songs that left burn marks. But the band's classic Pink, a mix of spiky dreampop and chaotic, thrashing metal, is equally impressive. Even when they didn't sound post-metal Boris have always embraced the spirit and vitality of the vibrant movement.
ESSENTIAL PIONEERS (2004–2009)
As black metal spread beyond Scandinavia and began to infect the global underground, several major post-metal musicians embraced the music's speed and ferocity as a contrast to slower, more ethereal compositions, while some acts went straight to the heart of '90s shoegaze to imbue their music with a new level of radiance. Still others drew from their post-hardcore roots and the influence of groups like Botch and Cave In.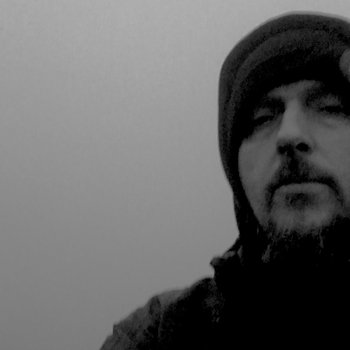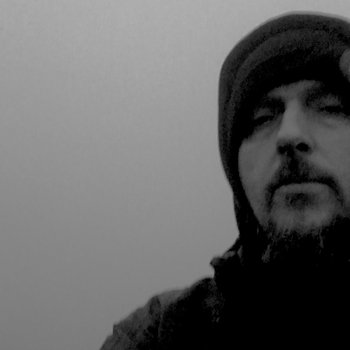 After Justin Broadrick broke up Godflesh, he wanted to shed much of the cognitive dissonance that existed in his life and his music. So he created separate worlds, embracing pure electronics with Final and ambient guitar compositions with Jesu. Inspired by My Bloody Valentine, Red House Painters and Codeine, Broadrick brought a shoegaze vibe and touches of slowcore into his layered, repetitive, and sometimes distorted rhythms. Between 2004 and 2016, Jesu have so far recorded six albums and numerous EPs, including 2009's "Infinity," which featured a single 50-minute long track that gradually flows from a chilled out sequence of digitally delayed notes through a more turbulent terrain of steady, monochromatic riffing, clattering drum machine beats and sedated vocals before leveling out into a nearly one-dimensional cluster of guitar clamor.
Washington state's Wolves in the Throne Room incorporate the atmospheres of Neurosis, the repetition of Neu! and the hailstorm fury of Mayhem into their alternately hateful and melancholic music. The band's second album, Two Hunters, demonstrates how ambience and violence can work together to create sounds more emotionally impacting than those of any corpsepaint-wearing band emulating Emperor and Immortal. While every song but the droning, instrumental lead track "Dea Artio" features blast beats and indecipherable vocals, Wolves in the Throne Room color the music with orchestral flourishes and enough rhythmic variation to balance the long, desolate passages.
FUTURE SHOCKERS (2010 – )
Drawing influence from the pioneers from the past as well as visionaries from other schools of music, the current crop of post-metal bands have the challenge of writing music that isn't too familiar, while injecting new variables to wow jaded listeners. Being good isn't good enough. They either have to be exceptional or incredibly unique.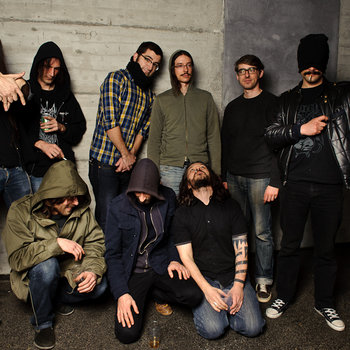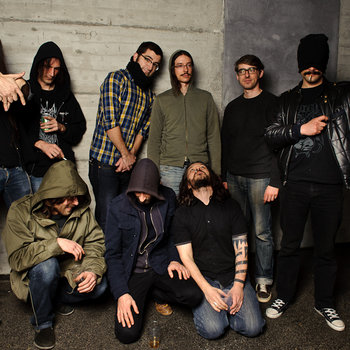 The first album by moody French melody makers Year of No Light, 2006's Nord, featured roaring vocals and an abundance of sludgy riffs and tumbling beats, reminiscent of early Mastodon. But with their follow-up, 2010's Ausserwelt, the band transformed into a breathtaking instrumental outfit. Without vocals, Year of No Light draws the focus to the beautifully layered, but still dark and heavy, instrumentation, crafting songs that evolve like weather changes over a sunlit, snow-capped mountain range. The album contains just four songs, the shortest of which is 9:37, and thanks to pristine production, immaculate songwriting and intuitive musicianship the songs never degenerate into background music or prog-metal self-indulgence.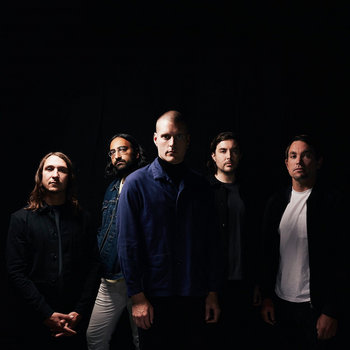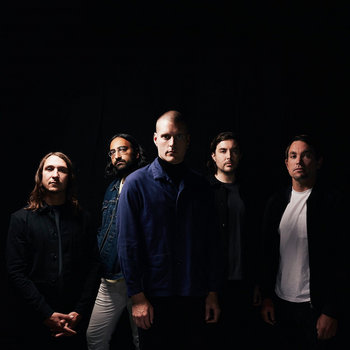 One of the most widely publicized modern post-metal bands, Deafheaven were alternately praised and reviled for mixing scorching black metal with diaphanous '90s British psychedelia. Supporters praised the group for deftly blending the caustic hate of Marduk and Immortal with the blissed-out soundscapes of My Bloody Valentine and Slowdive. The band's latest release, New Bermuda, expands both ends of the spectrum, with more indie rock parts redolent of Built to Spill and Luna and more blatant metal reminiscent of early Metallica and Slayer. For some reason Deafheaven have been received more warmly by the indie community than the metal scene and faced visible hostility during a 2016 tour opening for Anthrax and Lamb of God.
Merch for this release:
Compact Disc (CD)
Cryptic and controversial, Ghost Bath originally claimed they were from China before admitting they hailed from Minot, North Dakota. Some felt betrayed by the deception, but those able to overlook the misrepresentation have enjoyed a moody, morose band with a creative spin on melodic blackgaze. The band's first full-length, 2014's Funeral, combines black metal shrieks with woeful cries and blends elongated passages full of layered, effect-laden guitars with clean cinematic arpeggios and fuzzy tremolo-picked parts. In addition to drawing from black metal and shoegaze, Ghost Bath take cues from horror soundtracks ("March"), classical music ("Sorrow") and the avant-garde ("Burial," "Afterlife"). And while the band clearly enjoy unleashing ear-damaging torrents of sound, it often opts not to, playing undistorted, slightly out-of-tune chords and clean, off-kilter arpeggios that are even more unsettling than the heavier moments on the album.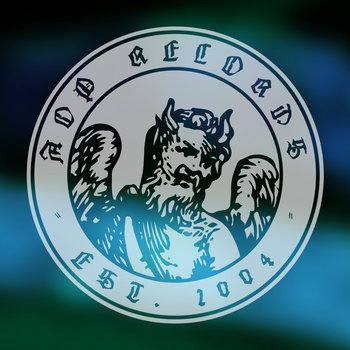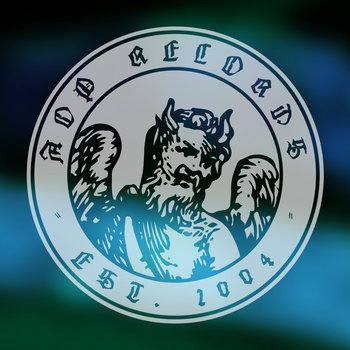 Merch for this release:
T-Shirt/Apparel, , Vinyl LP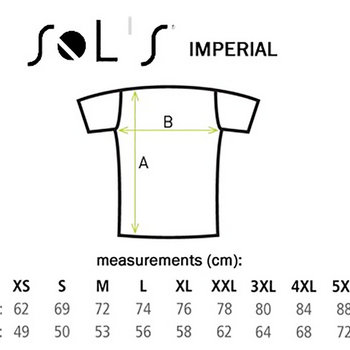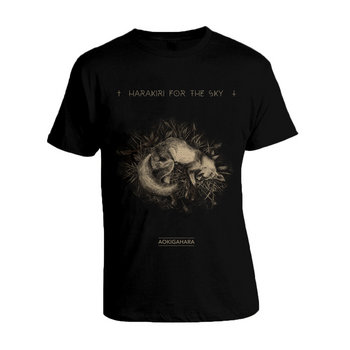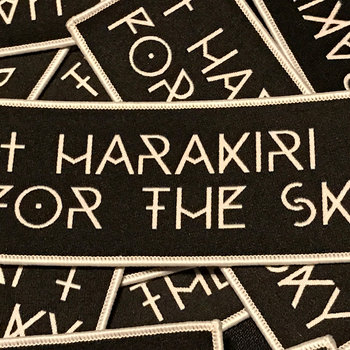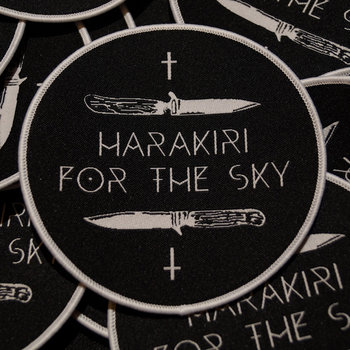 Vienna, Austria two-piece Harakiri For the Sky formed in 2011 and quickly established themselves with immaculate, disconsolate compositions that balance precariously between moody black metal and gloomy post-hardcore. Main musician M.S. plays all of the instruments and writes the songs, and his band mate J.J. screams, roars and shouts with cathartic rage even when the melodies are less than acerbic. The band's second album, 2014's Aokigahara, alternates between gorgeous, mid-tempo, piano-enhanced passages and scorching, primal riffs that could strip the paint off the walls. In just a few years Harakiri For the Sky have found the sweet spots that separate depression from contemplation and anger from intensity. Their future seems despairingly bright.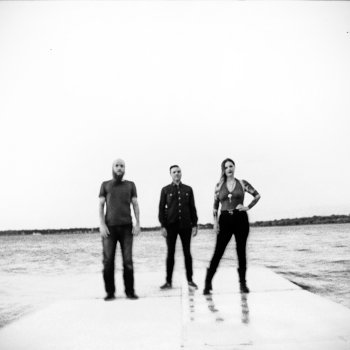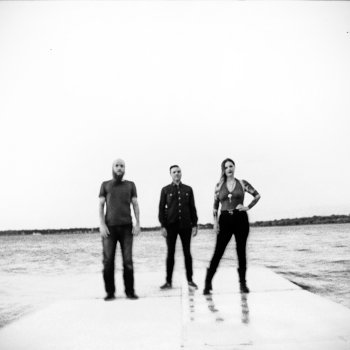 Merch for this release:
2 x Vinyl LP, Compact Disc (CD), T-Shirt/Apparel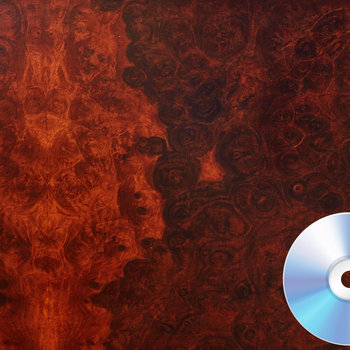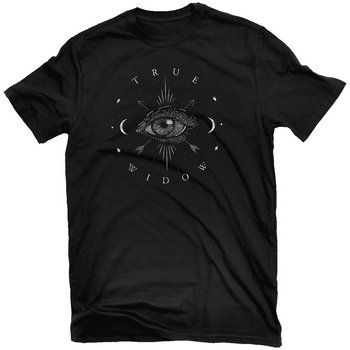 With a firm grasp of indie rock, stoner metal and '90s British psychedelia, Dallas trio True Widow concoct echoey, heavy-lidded melodies that are equally bleak and sublime. The band formed in 2007 and has recorded four albums, including the upcoming Avvolgere, which comes out September 23 and may prove to be True Widow's strongest release. But the record that earned the group a loyal following was 2013's Circumambulation, a mid-paced release that offered new dimension to the post-metal genre while lazily nodding to such musical pioneers as Sonic Youth, Spacemen 3, Melvins, Slowdive and Sleep. Colored with the male/female vocal interplay of Nicole Estill and D.H. Phillips, and silvery guitars that cut through a gauzy film of repetitive power chords, hazy reverb and delicate feedback, True Widow proved that vulnerability and restraint could be just as impacting as blast beats and roaring distortion.
– Jon Wiederhorn