LISTS
A Brief Guide to Nicolas Jaar's Wildly Inventive Electronic Music
By Patrick Lyons · March 20, 2020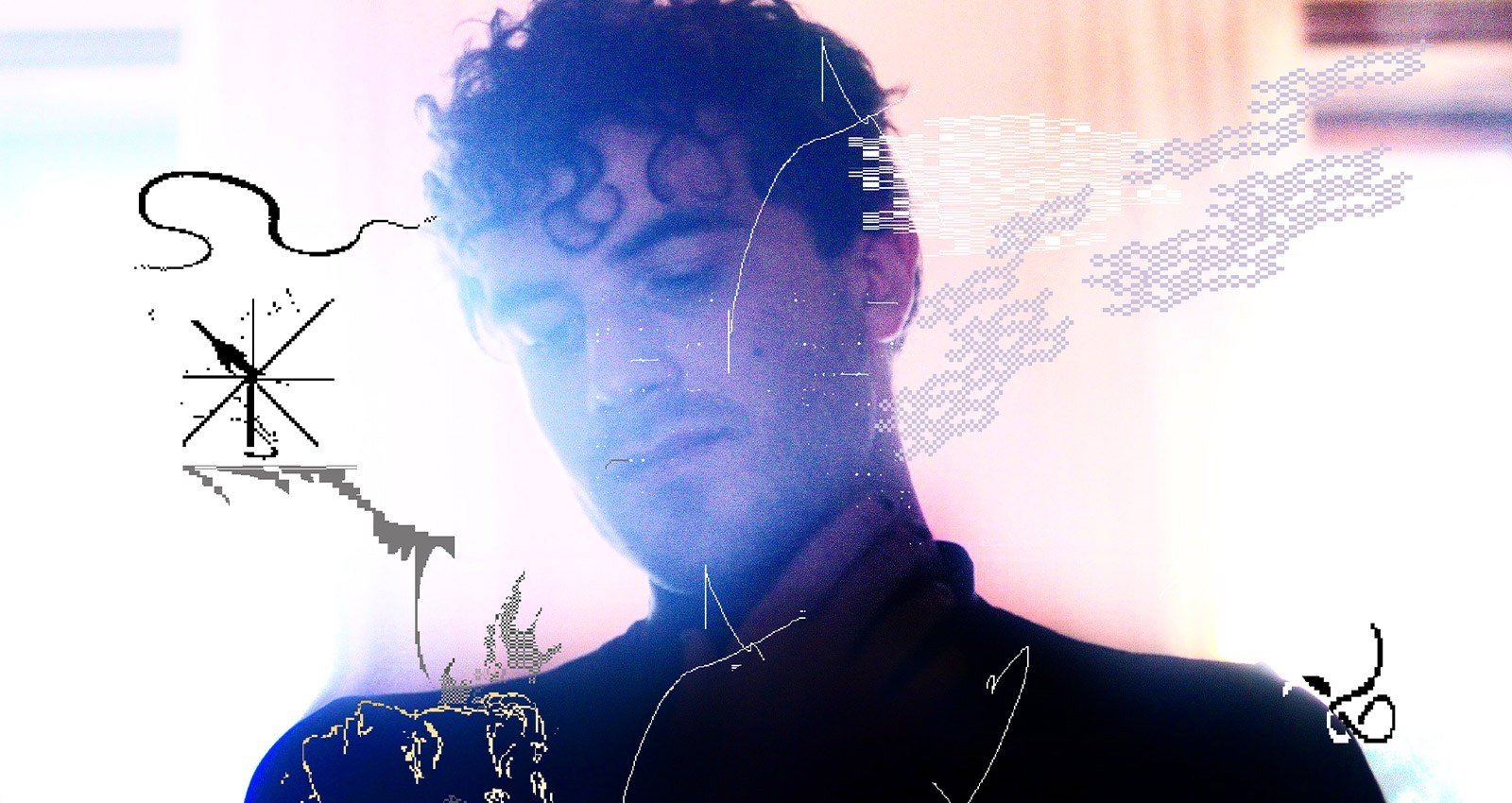 In a 2009 interview, a then-19-year-old Nicolas Jaar listed the minimalist composer Erik Satie and Ethiopian jazz musician Mulatu Astatke as his primary influences—heady stuff for an electronic music "it" kid. Jaar had been turning heads with his early singles and remixes, which were marked by a precocious blend of dance rhythms and avant-garde approaches to structure and melody. Without clear musical connections to Satie and Astatke, it would have seemed like Jaar was invoking their names to cover for his own mediocrity—like the way Nicolas Cage cited Karlheinz Stockhausen as justification for overacting. 
But listening to his songs, it's clear that—even while he was making dancefloor grooves—Jaar's interest in music runs counter to Western pop sensibilities. Take one of Jaar's earliest singles, 2009's "El Bandido," for example. All of its individual melodic elements (a propulsive deep house keyboard loop, an insistent bassline, crisp samples of disco-era guitar and strings) could easily be combined in a way that's immediately catchy, that prioritizes bite-sized instant gratification. Instead, the teenaged Jaar stretched them out, isolated each one, and interspersed them with mumbled, hypnotic vocal passages. It's a decidedly left field approach to familiar sounds, one that rewards the patient listener.
In the decade since, Jaar has ridden his omnivorous appetite to far-flung corners of ambient, house, psychedelic, jazz, drum & bass, noise, reggaeton, industrial, and more. Ahead of the release of his 2016 album Sirens, Jaar summed up his approach to eclecticism: "How do I reconcile these things? And now I'm realizing: fuck reconciling."
Jaar's breakout moment arrived on the heels of his debut album, 2011's Space is Only Noise, which earned him numerous year-end accolades and catapulted his name from underground electronic conversations into dorm rooms and music festival bills. It would be five years before he'd release another full-length under his own name; instead, he opted to start his own label, release a series of more experimental EPs, record an ambient "alternative soundtrack" to a 1969 Russian film, and achieve even further-reaching appeal with Darkside, his arty, rock-indebted project with guitarist Dave Harrington. The past six months have been especially active for Jaar— he co-produced FKA Twigs' October 2019 album, Magdalene, released his second full-length under the Against All Logic moniker in February, and on March 27th, will release Cenizas, his first legitimate solo album since 2016.
Needless to say, keeping track of Jaar is a tall order. Parsing through his various exploits can feel just as futile as trying to list all the various genres referenced in his music. It is, however, extremely rewarding. Here are six of Jaar's key releases.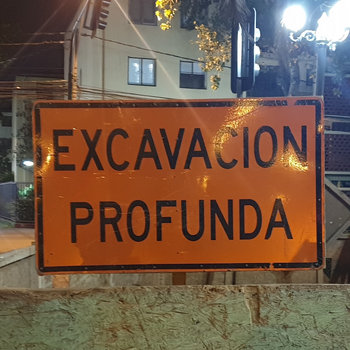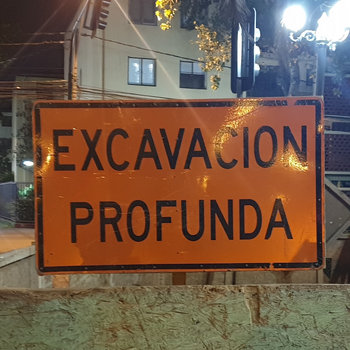 Merch for this release:
Vinyl LP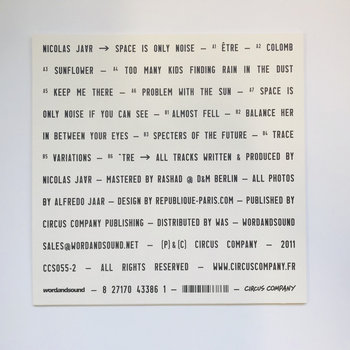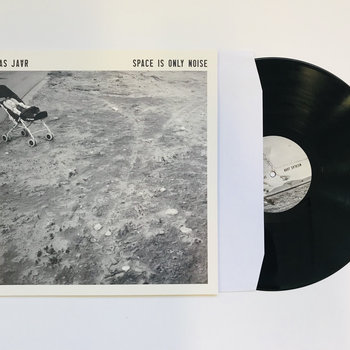 "Space Is Only Noise had all these little tunnels in it," said Jaar in 2016, "and I've tried to go into every single one of those tunnels ever since." If you're looking for a Rosetta Stone to his discography, his debut full-length is your best bet. The 2011 album may be a bit more homespun and intimate than much of Jaar's more recent output, but the groundwork is there. Following the delicate soundscapes of "Être" and the spare Fender Rhodes keyboard of "Colomb," head-nodding beats and hypnotic melodies charge on "Keep Me There" and "Problem with the Sun." The centerpiece is undoubtedly the title track, a perfect marriage of Jaar's bizarre conceptual framework ("Space is only noise if you can see," goes the complete lyric) and his utter mastery of tension and release. Before we're done, we get tastes of trip-hop ("Specters of the Future"), glitchy downtempo ("Variations"), and even Jaar's early days of left-field remixes of recognizable songs ("I Got a Woman," though the uncleared Ray Charles sample has led to its removal on newer editions of the album).
Merch for this release:
Vinyl LP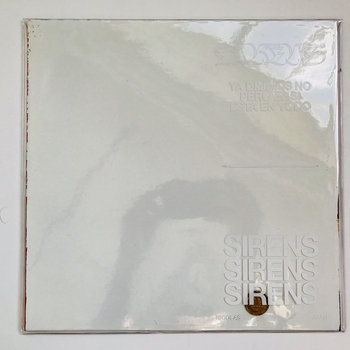 Protest-driven, but not overtly topical, 2016's Sirens filters Jaar's ambient soundscapes through a political lens, buttressed by sung and spoken lyrics throughout. A palpable undercurrent of outrage and unease runs throughout the LP, from the the lyrics of opener "Killing Time" ("We are just waiting for the old folks to die/ We are just waiting/ For the old thoughts to die/ Just killing time"), to "No," a track inspired by the 1988 campaign to overthrow Chilean dictator Augusto Pinochet (Jaar's parents both hail from Chile). The punky, breakbeat-driven "The Governor" aside, Jaar doesn't just rely on aggression to get his point across; perhaps the album's most jarring stylistic turns are the inclusion of a couple reggaeton-inspired beats on "No" and "America! I'm for the Birds." Sirens' main strength is that it hangs together despite the genre mashing. "If you maybe just listen to it on a surface level, it's like: 'Oh, there's the reggaeton song and then there's the punk song,'" Jaar once said in an interview, "I hope we can go a little deeper than that."
Jaar's debut EP, released in 2008, is somewhat of an outlier in his catalogue. Whereas his later work is marked by immersive textures, field recordings, and/or noise, Marks & Angles has more of a standard antiseptic dance music feel. What separates it from the pack are the almost self-consciously unhip acoustic voices (mostly MIDI generated) that Jaar uses. Chintziest and most intriguing of all is closer "Materials," on which droll piano, trumpets, and brushed drums build to an unexpectedly upbeat climax. Jaar's sensuous, repetitive baritone vocals on the preceding two tracks and a pervasive rhythmic looseness throughout the EP invites a tangential connection to jazz and blues.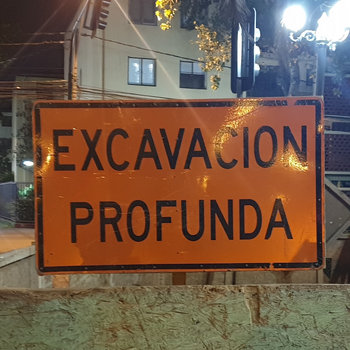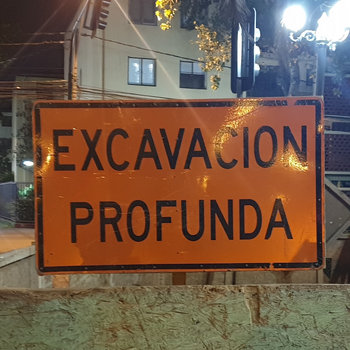 Perhaps the most mystifying release in Jaar's discography, Nymphs is a compilation of tracks that originally appeared on four EPs Jaar released between 2014 and 2015: Nymphs I, II, III, and Fight (Nymphs IV). Its contents skew a bit too beat-driven to be considered ambient, yet too ethereal to merit anything close to a "dance music" tag. Here, Jaar develops percussion as a means of punctuation, rather than a driving force; glitchy drums drift in and out of the mix as grooves come and go, leaving warped samples and instruments in their wake. Much like Pomegranates, the aforementioned alternate film soundtrack released around the same time, Nymphs showcases the depths of Jaar's ambient composition, while delivering an accessible, tuneful listening experience.
Merch for this release:
2 x Vinyl LP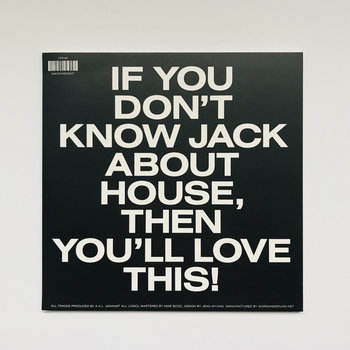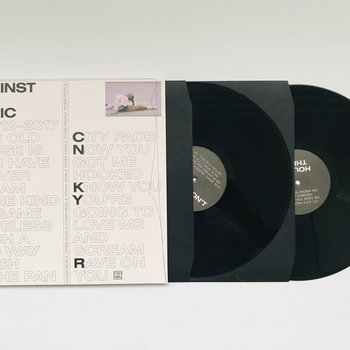 If anyone forgot that Jaar could absolutely control a dancefloor, the first AAL album offers an immediately satisfying reminder. Soul samples are flipped left and right in service of hip hop beats, nu-disco, and uplifting house, with very few of Jaar's usual jarring departures from the norm. That's not to say that 2012 – 2017 is entirely divergent from his other work—check how the smooth beat on opener "This Old House is All I Have" is born out of a rumbling, distorted intro, or how closer "Rave On U" slowly starts to engage in synth histrionics—it's more like Jaar is form-fitting his music-making process onto existing styles. This one pleases techno snobs and clueless partygoers alike.
Merch for this release:
Vinyl
Jaar's latest release is just as beat-driven as the first AAL album, but its glitchy vocal samples and frequent deviations from techno norms make it better suited for a grungy underground club than a festival dance tent. Against All Logic 2017 – 2019 follows the two-track AAL EP Illusions of Shameless Abundance released under two weeks ago, and like that release, features a collaboration with no wave legend Lydia Lunch—whose confrontational influence clearly stretches far beyond her guest spot on "If You Can't Do it Good, Do it Harder." Dirty, infectious, and seemingly loud at any volume, the second AAL album is much more in line with Jaar's initial inspiration for the side project. "Against all logic is very much my motto," he once explained, "I like questioning why sounds don't go together, and going against what should make sense in terms of that. Personally it allows me to be creative. I guess I'm more interested in chaos than cohesion, I believe it's a little more realistic."