LIFETIME ACHIEVEMENT
Rapper Fat Tony's Essential Releases on Bandcamp
By Phillip Mlynar · May 07, 2020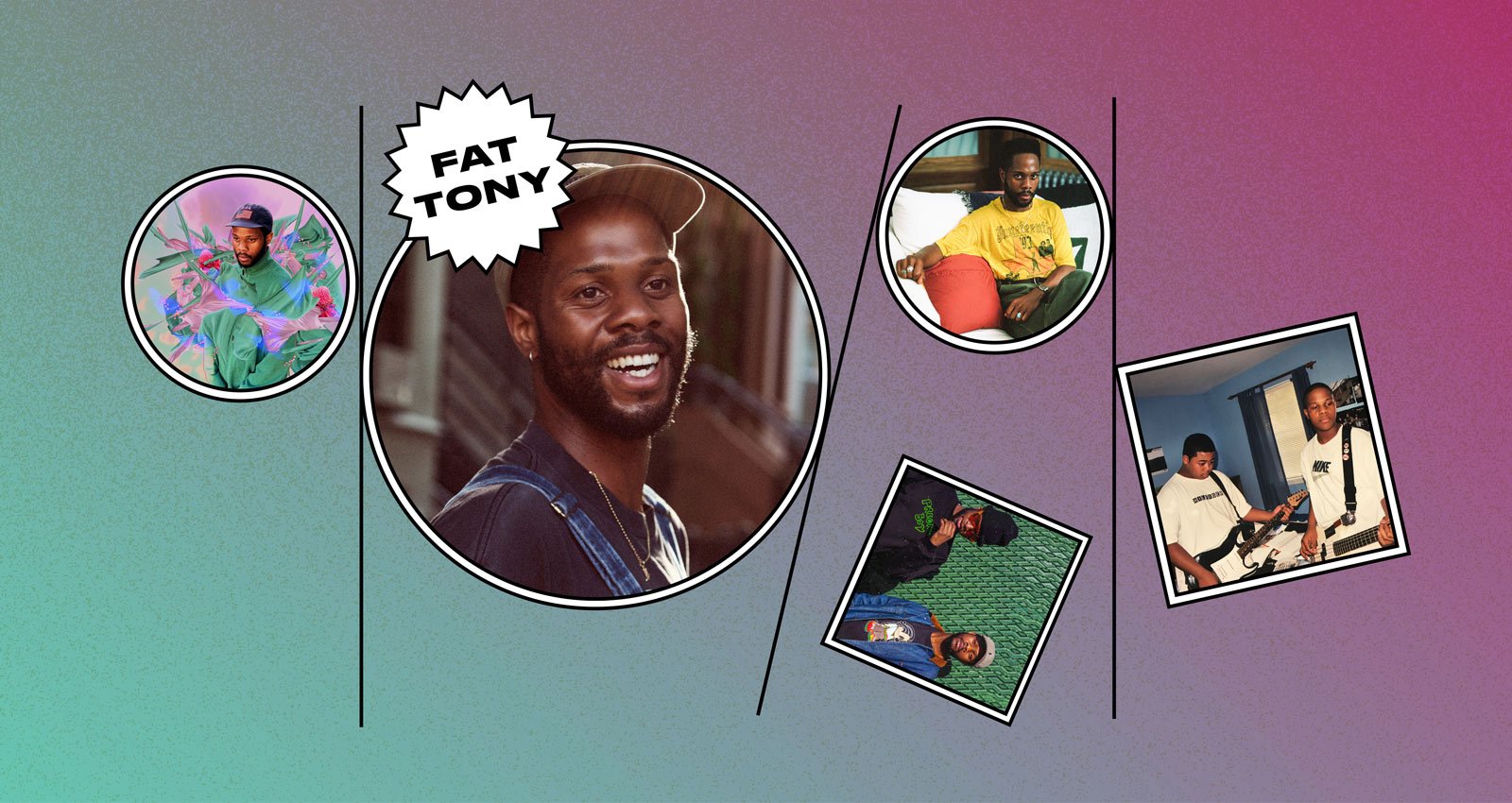 Fat Tony is a true hip-hop gem. Since debuting in 2010 with RABDARGAB, the 32-year-old Houston-raised, Nigerian-American rapper has regaled listeners with a vibrant body of work that showcases his ability to channel smart concepts into ear-catching songs, serve up astute socio-political commentary, and flex his vivid story-telling chops. The charismatic Fat Tony has also repeatedly proved himself a top level rap stylist, as capable of flipping into syllable-packed double-time flows as he is willing to hit the brakes on his cadence to ensure his messages land clearly with listeners.
Outside of his lyrical proficiency, Fat Tony has an ear for expansive and often experimental-leaning production. Frequently teaming with a single beatmaker for an entire project, the MC's verses adapt seamlessly to melodic guitar-infused backdrops, assertive stripped-down electro-influenced beats, and bass-swamped chopped and screwed soundscapes recorded in homage to his home city's rap heritage.
Following the release of Fat Tony's latest album, Wake Up, here's a deep dive into six of the MC's most essential projects.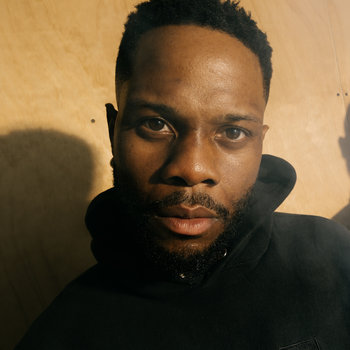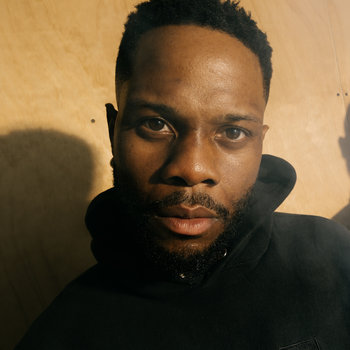 Fat Tony spent three years writing and recording RABDARGAB before it seeped out of the Houston underground in 2010. The vibrant 11-track project is entirely produced by Tom Cruz (who'd later switch to the moniker GLDN_EYE), a beatmaker Fat Tony met over MySpace. "He gave me a beat CD and I think I still have it, a CD-R with Sharpie on it," Fat Tony says. "I also looked at my old email last week and saw all these emails about mixing notes, and I was talking to my manager at the time about how to roll out the album, and about my friend Derek who did the album art. I was fully consumed in every aspect of that record over three years."
The project is titled in honor of a program the Houston Independent School District used to run. "It breaks down as Read A Book, Do A Report, Get A Buck," Fat Tony says. "I felt like people my age group from Houston would instantly recognize that as our thing." RABDARGAB opens with "N***a U Ain't Fat," where, over an ebullient soul sample and sparky snares, Fat Tony rattles off effortless brags. Negashi Armada and Charly East guest on "Rap Babies," which is fueled by Cruz's punchy kicks and flickering synth lines and features the MCs dropping rhymes packed with references to classic Mobb Deep, Jay Z, and Raekwon lyrics. Mid-album cut "Bad" showcases Fat Tony's conceptual side as he riffs on the track's title and seethes, "Badder than when FEMA fuckin' ran out of grants/ Badder than when Bush was late to give a helping hand/ Badder than a crooked cop stealing evidence/ Badder than the Minutemen at the border fence/ Who claim to shoot a Mexican for national defense/ But that don't make no sense—they just want they residence."
Fondly looking back on the impact of his debut album, Fat Tony says, "I never left Texas until I started making that record. Thanks to music I started traveling to Atlanta and New York and I started my real life, I think."
SCREWDARGAB is a chopped and screwed version of RABDARGAB that represents his deep commitment to upholding his home city's hip-hop history. "I'm a huge fan of screw [music] and I felt in the late-2010s, since Houston wasn't in the mainstream as much as it was five years prior, I felt like lots of people didn't care about chopped and screwed music any more and I always wanted to push that agenda," he says.
After noticing that iconic Swishahouse co-founder OG Ron C was on Twitter, Fat Tony reached out with the idea of getting him to remix his debut in a slurry, slowed-down, screw style. "He answered, he gave me a price, I paid him, and he dropped the CD off at my mom's house!," Fat Tony says. "He even gave me two versions of a freestyle he'd done for it and told me if I didn't like it I could take it off. Hell, no!"
The album slowly unfurls into a slab of thick woozy funk that's perked up by OG Ron C's trademark doubled-up snare chops, and includes guest vocals from Murs and Bo P that become positively gelatinous on "Luv It Mayne." The project also wound up being heard by A$AP Yams, who posted about it on his influential Tumblr account—a connection that laid the seeds for Fat Tony to appear on A$AP Rocky's synth-swaddled screw-influenced "Get Lit."
Along with Fat Tony's debut, 2013's Smart Ass Black Boy was completely produced by Tom Cruz. But rather than rapping "like a rabid dog and doing a whole bunch of rapid fire flows," he made the deliberate move to "slow down my cadence, slow down my flow, and be really easily understood." Part of the inspiration behind Fat Tony's change in delivery was to embrace more of a storytelling style of writing: "On RABDARGAB, I'm talking about a large part of my life and talking about friends of mine, but here I have songs like "Final Destination" that's a total story, about a guy that's having a string of bad luck and everybody thinks he's going to fail at everything he does, but in the second verse it turns out all the mistakes he made actually helped him stay out of trouble."
Smart Ass Black Boy was recorded in Los Angeles, where Fat Tony and Cruz lived for six months. (They also laid down the Double Dragon mixtape during the same time period.) Sessions would begin with the duo picking out samples to flip into songs, and talking about tracks they used as reference points for the record. "I remember we were really loving the Nas song 'Nas Is Like' and that was my guiding light for the album," Fat Tony says. "I asked how can I get close to what Nas did, with story-telling and dropping wisdom without sounding like he's preaching to you?" It's a tone Fat Tony successfully strikes on tracks like "I Shine," where over a frosty synth-infused backdrop he spins together worldly commentary on equal marriage rights, abortion, and oppressive power structures before signing off defiantly: "So now we running shit, they had us on a ship/ Fuck everything they did, that's why we never quit."
After performing an instore to promote Smart Ass Black Boy at the Cactus Music record store in Houston, Fat Tony was given a copy of author Maco L Faniel's book Hip Hop In Houston: The Origin And The Legacy. At one point, Faniel mentions the first ever Houston rap record being "MacGregor Park," released in 1985 by an electro-influenced artist called The LA Rapper. "Man, I'm from Third Ward and MacGregor Park is right there in my neighborhood!," says Fat Tony. "I thought, 'I'd love to do a version that's an ode to my neighborhood and my city.'"
Fat Tony's enthusiasm expanded that one song into the eight-track MacGregor Park, a collection of music that frequently harks back to the MC's adolescent days. The project opens with the ebullient Taydex-produced "Swervin'," where spirited slashes of cascading synths and rumbling bass back Fat Tony's vow to himself ("Got a dream I ain't finna give it up"), before respectfully closing with the hypnotically hazy title track. "GLDN_EYE made a beat that was really Screw-influenced, so it sounds like it's happening live, like we're at his house hanging out and he's just playing a record," says Fat Tony. "It's a hella long song too, three verses of this fantasy day-in-the-life of this guy in Houston who's running into Bun B and running into this guy who wants to fight him in the park over a girl, [who] is played by Maxo Kream in the video."
Merch for this release:
Compact Disc (CD)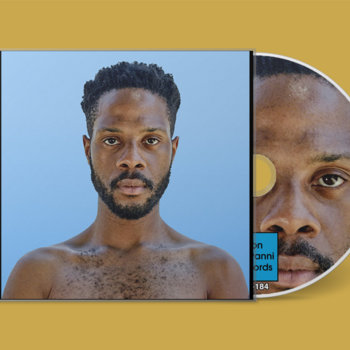 Fat Tony's fifth studio album was sparked by the rapper reflecting on his decade-long music career. "To be able to look back at it helps me add some structure to myself as an artist and it helps me figure out what I want to do next," he says. "I look back at my albums and think about what was working on them, and what felt most like me about these albums, and what was the experimental thing I tried to do that I want to incorporate in my music until the end of time?"
Released in 2018, production across 10,000 Hours is stewarded by HevIn, whose electro-inspired beats combine vivacious bass lines with oscillating synths and tease out some of Fat Tony's most personal verses to date: On "Charles," the MC expresses his feelings for his nonverbal autistic brother against a backdrop of swirling atmospheric effects and celestial keys, while breakbeat-fueled opener "Through The Storm" charts Fat Tony's progress from dreaming about becoming "a rap god" to moving to L.A. and collaborating with A$AP Rocky. Pinpointing his personal favorite song on the album, Fat Tony holds up "Texas," which he recalls "writing with my shirt off; it's just this raw minimal beat and I wrote it in a minute. I feel that's one of the songs that defines who I am."
Merch for this release:
Vinyl LP, Compact Disc (CD), T-Shirt/Apparel,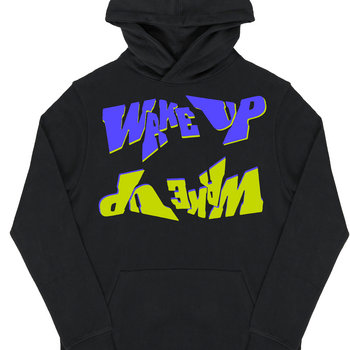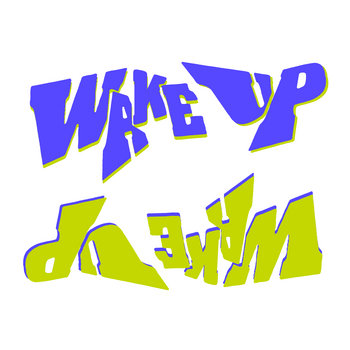 This year's Wake Up was inspired by two lauded hip-hop albums: De La Soul's jazz-infused Buhloone Mindstate and Ghostface Killah's invigoratingly aggressive Supreme Clientele. Breaking down how he channeled those inspirations into his own fresh sound, Fat Tony says the frequent use of singer Sophia Pfister across his album was intended to mirror the way De La utilized guest MC Shortie No Mass. "If it's not a feature, Sophia's probably the background vocalist," he explains. "I thought the way De La put Shortie on that album made it have its own world, its own cast of characters that weren't just the main artist." Ghostface's influence translates to Fat Tony's lyrical approach on Wake Up: "Ghost is rapping his ass off and is really manic and I tried to have a similar energy, kinda going back to RABDARGAB and how I was a loose cannon who couldn't stop rapping."
Wake Up was prompted by a couple of vintage rap releases, but there's nothing retro about the project's production, which is handled by the Los Angeles-based Taydex. Bright melodic keys top beats that are anchored by brilliantly voluminous low end tones—a backdrop that motivates Fat Tony's mix of introspective self-reflection and sagacious commentary on the world around him. Most triumphantly of all, closing cut "Make It" brims with lyrics promoting self-motivation and the importance of creative community, complete with a holler that encapsulates Fat Tony's career: "Y'all wanna start a brand—I came to make music that lasts."