LIFETIME ACHIEVEMENT
Lifetime Achievement: Gnod's Massive Discography Defies Definition
By JR Moores · July 03, 2018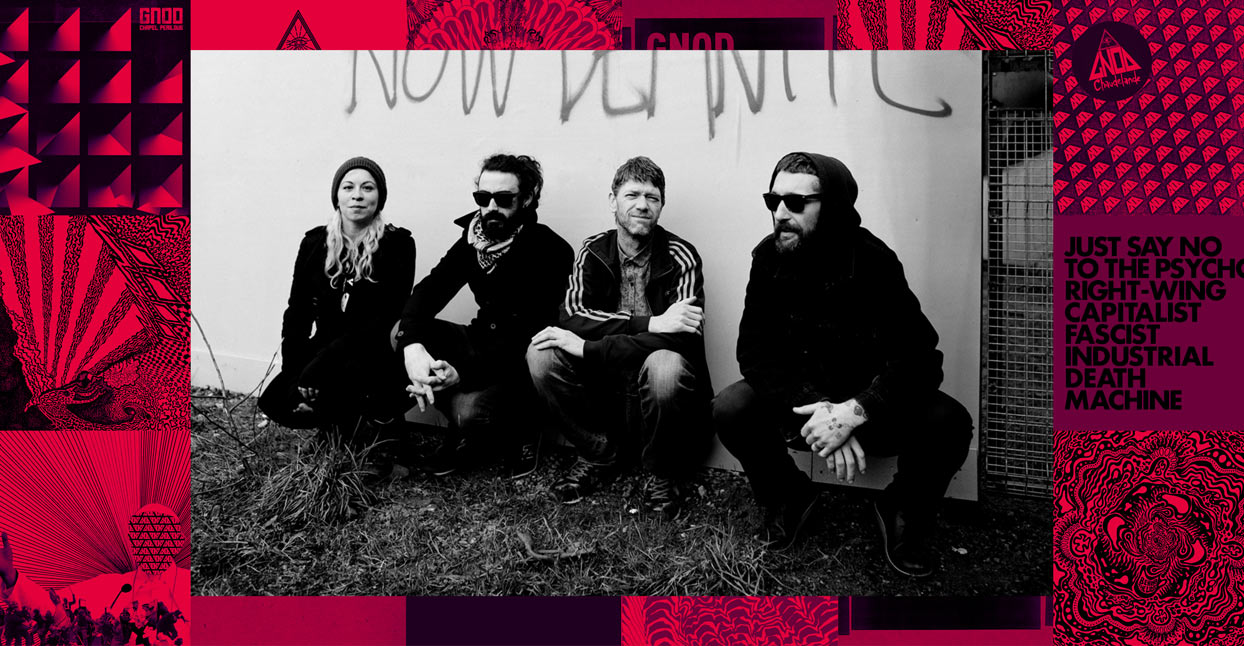 In our Lifetime Achievement series, Bandcamp Daily takes a deep dive into the work of artists with a staggering number of releases to their name.
When The Sex Pistols performed at Manchester Lesser Free Trade Hall in June 1976, the gig was so inspiring that many people in the audience went on to form bands of their own—among them The Fall, Joy Division, The Smiths, and Simply Red. A similar, if less-seismic, thing occurred after the Massachusetts free-psych collective Sunburned Hand Of The Man visited Manchester some 30 years later. As legend has it, there weren't a lot of people in the crowd that night, but many of them went on to play in Gnod.
Buoyed up by Sunburned's rapturous performance and influenced by the diverse recorded output of vintage krautrock experimentalists such as Can, Gnod formed in late 2006 and have never looked back. They have a fluid, ever-changing lineup, and various members and collaborators come and go as they please (often to reappear at a later date). The personnel regularly swap roles and instruments. They vehemently refuse to stick to any one style because a.) it would be boring, and b.) that kind of practice is a sure-fire way of diluting creativity. In Gnod's eyes, musicians who engage in honing a formula are simply caught in the act of making themselves more palatable for mass consumption. That's marketing; not art.
True to their word, this contrarian bunch of genre-leapers have been known to release a guitar-heavy space rock LP, and getting themselves booked for the summer's major psych-fest lineups as a result, before turning up to perform an hour of divisive post-techno electronic improv to the bemusement of their audiences.
You never know what you're going get with Gnod, and that's what makes them so exciting. With that in mind, here's our helpful guide to some of the group's key releases.
One of Gnod's earliest recordings, The Somnambulist's Tale, was originally released by the Belgian cassette label Sloow Tapes. It begins with New Age xylophone and panpipe notes which back the beatnik tapping of typewriter keys, while a man known as "Salford Tom" mutters aloud his thoughts on the nature of doom. Later movements are embellished with bongo pats, moody drones, Popol Vuh-influenced synth work, weird chanting, and further interjections from the mysterious prophet Tom. It remains one of Gnod's subtlest and spookiest releases.
Self-released on CD-R in 2009, Sex, Drones & Broken Bones has a fuller and warmer sound than The Somnambulist's Tale. Its abstract assemblage of chimes, creaky strings, woodwind patterns, low-mixed vocal mantras, and rattling percussion acts like northern England's answer to The No-Neck Blues Band or early Jackie-O Motherfucker. At least one reviewer complained that the penultimate track "takes a lot of patience." The song in question, "Nearly Died," is over 19 minutes long and resembles a Martian chamber ensemble tuning up their instruments beside the embers of an atomic campfire. One man's test of patience is another man's mind-expanding journey to enlightenment.
Gnod are serial collaborators who have been known to combine forces with Radar Men From The Moon, John Doran, Anthony Child (aka Surgeon), Kuro, and countless other like-minded noiseniks. Their work with NYC's White Hills takes some beating however. Here, the supergroup are captured in full-bore space rock mode. Whereas joint albums can often feel a little slapdash or conceptually muddled, this listener-engulfing psychedelic epic still stands up as one of the most satisfying items in either artist's discography.
The first of two lengthy jams, "Tony's First Communion" is hinged around an oppressively fat bassline and repetitive metronomic beat. It also features vocals so warped with effects they could make Gibby from Butthole Surfers go dizzy and flop right off his barstool. "Vatican" is even gnarlier; a merciless slab of bad-trip horror music which sounds like a random doom-metal band has been remixed by some gothic techno pranksters from the Blackest Ever Black label.
Merch for this release:
Vinyl LP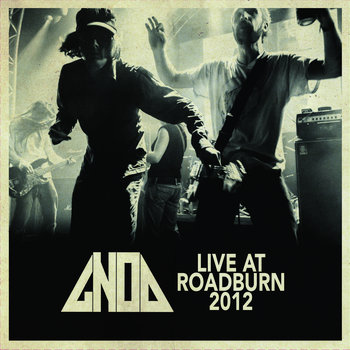 Alongside their studio albums, a good means of gauging Gnod's ever-transformative state is to catch them playing live and, failing that, by collecting all of their many live albums. Recorded at the Netherlands' premier festival for all things heavily transcendental, Live At Roadburn 2012 does a fine job of capturing Gnod in that fuzz-soaked and relatively fun-filled period when it looked for a moment that they might be the 21st century's answer to Hawkwind. Instead, Gnod had other plans…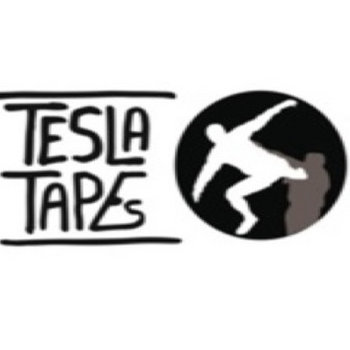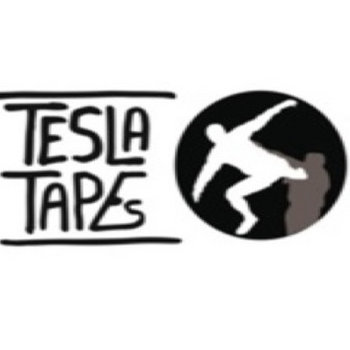 In contrast to the spirited sound of Live At Roadburn, this set captures Gnod in one of their quieter and more reflective moods. Recorded at Islington Mill Gallery as part of an art installation and documentary on altered states of consciousness, the single album-length track is rooted in the calm wheezing of Marlene Ribeiro's bowed bass and uses ambient washes of guitar, modular synth groans, and muffled vocal samples to create a 50-minute experience that's both tranquil and eerie.
Although there is little consensus among Gnod aficionados, many consider Infinity Machines to be the group's masterpiece. With eight tracks spread across six sides of vinyl, the album is not what you would call an exercise in brevity. Rather, it's an overwhelming and weirdly soothing dub-like cacophony of drones, throbs, ghostly beats, psych-jazz saxophone wails, and industrial white noise. Several tracks feature socio-political talking head snippets reminiscent of Swans' own crowning achievement, Soundtracks For The Blind. None of that record's potency has diminished over the years. Nor will the power of Gnod's own epic be dimming any time soon.
Merch for this release:
Vinyl LP, Compact Disc (CD)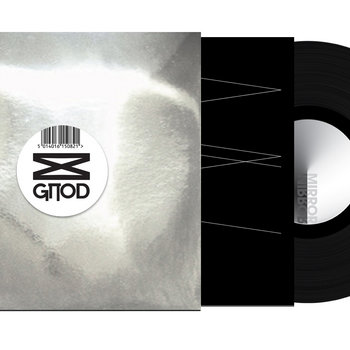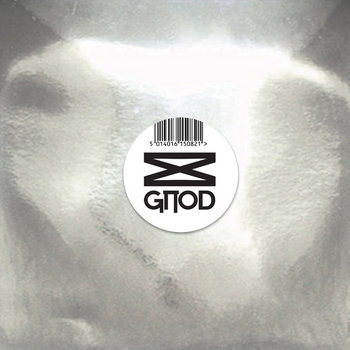 In yet another Gnodian U-turn, the sprawling and liberated style of Infinity Machines was followed by 2016's Mirror. Influenced by the disappointing result of the 2015 U.K. General Election as well as the undisclosed "shit" going on in the core band members' personal lives, Mirror was described by Gnod as the sound of "sheer rage," "a flash of anger" and "burst of puke." It consists of three cuts of industrially-tinged dystopian sludge rock. Whereas once Gnod were compared to American freak folk collectives or animated space rock combos, they now had more in common with Metal Box-era Public Image Limited and Godflesh.
Merch for this release:
Vinyl LP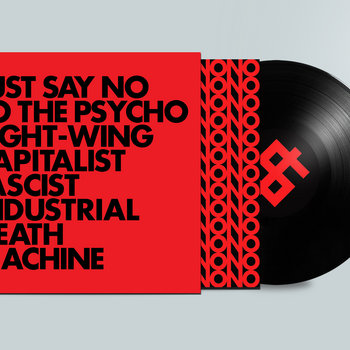 The ferocity of Mirror spilled into Gnod's next official release, this time to punchier effect. Its sweary opener "Bodies For Money" is the most punk rock Gnod track to date. Other moments dabble in deafening noise rock tropes or evoke twitchy post-punk outfits like Flipper and The Fall. "Real Man" even pays direct lyrical homage to the "Hip Priest" himself and is a masculinity-mocking character study in the style of Mark E. Smith. It could, perhaps, even be about Mark E. Smith. Based in the same place, Gnod will no doubt have seen the grizzled legend knocking around the Salford area.
Chapel Perilous is bookended by its two heaviest tracks. The opening number, "Donovan's Daughters," could be a lost Killing Joke number that's been placed on a medieval torture rack and stretched out to 15 nasty minutes. At the tail end sits "Uncle Frank Says Turn It Down." A fiercer and faster number, it is almost nu-metal in its sheer use of the riff. (Thankfully, Gnod do not attempt rapping.)  In between are calmer and more abstract numbers which hark back to the band's pre-Mirror output. Of all the records in this list, Chapel Perilous is the single best introduction to the weird and wonderful world of Gnod.