LIFETIME ACHIEVEMENT
A Chronological Roadmap to Albert Ayler's Almighty Free Jazz
By Mark Richardson · February 06, 2020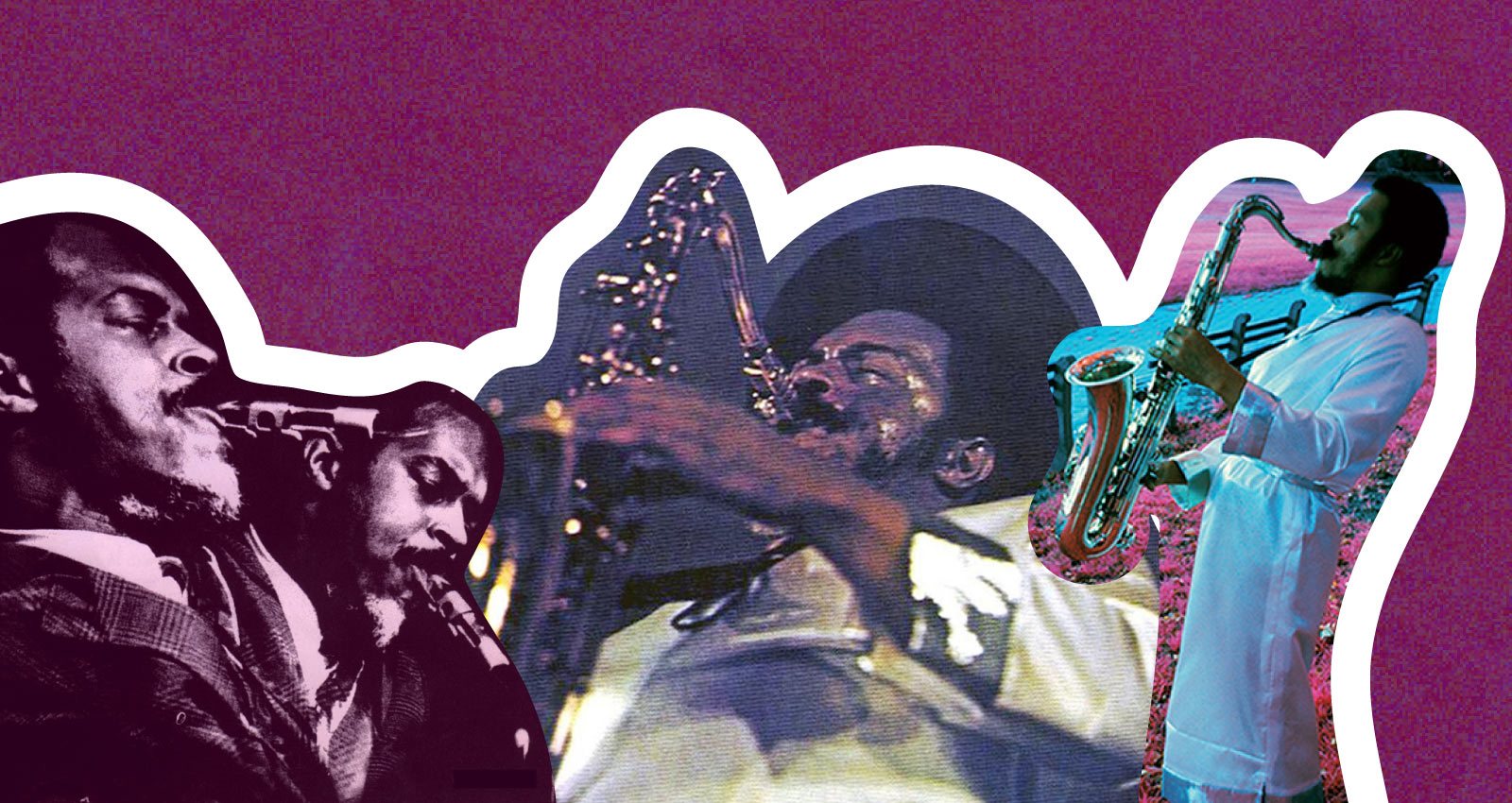 Albert Ayler's music represents a union of opposites. The tenor saxophonist and bandleader wanted to reach the masses with songs anyone could hum, but he appended these tuneful melodies with ferocious, free improvisation that pushed the limits of what most people considered music. He felt his work expressed universal love, spiritualism, and joy, but its sheer intensity brought to mind danger, violence, and calamity. He was deeply versed in tradition and thought of what he did as a modern extension of the blues. But his innovations put him at the leading edge of the avant-garde, to the extent that many of his own peers said they couldn't understand what he was doing. Because of the tension between Ayler's stated aims and their sometimes-confusing realization, he's remained a cult figure, especially admired by forward-thinking musicians but mostly ignored by the listening public. Sadly, we never got to hear the whole story, as he died in 1970 at age 34 under mysterious circumstances.
Ayler was revered in free jazz circles in the 1960's (his friend John Coltrane was among his most enthusiastic supporters) but his musical beginnings were humble and typical of many musicians of his era. Born in 1936, he was raised in a religious household in Cleveland; he toured with R&B bands as a high-schooler, including one led by popular vocalist and harmonica player Little Walter. It was during this time that Ayler learned how to work a crowd, leveraging his impressive technique to honks and squeals as the shows demanded. He spent the late 1950's in the Army, playing in military bands in Europe and diving deep into the music of Ornette Coleman and Cecil Taylor, who in turn shaped his conceptions of musical structure.
Ayler's earliest recording dates in Europe, in the studio or at radio sessions with local musicians, took place before his style had fully developed, and they show a player with a strong melodic sense and a huge tone but whose improvisations lack distinction. After a period in Cecil Taylor's band, Ayler formed his own group in New York with bassist Gary Peacock and drummer Sunny Murray. In the tiny audience at one their shows was Bernard Stollman, the founder of the new label ESP-Disk. Ayler was the first musical artist signed to the label, which would go on to be one of the key imprints for avant-garde jazz. The rest, as they say, is history. Here's a chronological roadmap to his catalog of releases on Bandcamp.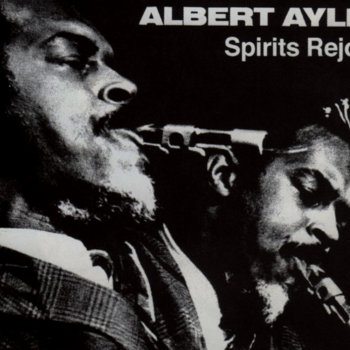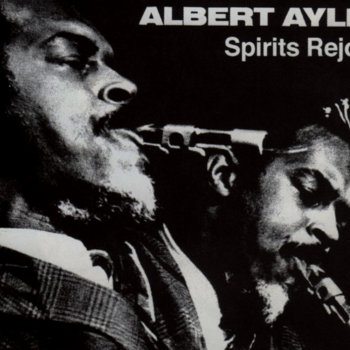 The 1964 album Spiritual Unity is the first product of Ayler's ESP-Disk stint, and it remains an essential record of 1960's jazz. Working with Peacock and Murray, Ayler remakes Coleman's free jazz conceptions in his own image, favoring experiments in raw sound over melodic and thematic development. The sheer range of sound Ayler extracts from his horn is something to behold, veering from booming low-end roars that sound like a foghorn run through a distortion pedal to reed-shredding explorations of the instrument's uppermost reaches, which suggest someone in the throes of a religious epiphany speaking in tongues. Murray follows Ayler into the realm of pure texture, offering clouds of percussion that swell and recede rather than playing a strict timekeeping role. And Peacock plays bass with a guitar-like approach, plucking furiously in its middle and upper range to fill and expand spaces left by Murray and Ayler. They offer this rush of energy alongside Ayler's tuneful themes, which have the breezy catchiness of folk songs. Two variations on "Ghosts," a number he'd return to regularly throughout his career, show how different each individual performance could be.
Merch for this release:
Vinyl LP
On Prophecy, recorded at New York's Cellar Cafe a month before the band cut Spiritual Unity (but not released until later), Ayler applies his free-jazz philosophy to a wider array of material. We can often hear Sunny Murray moaning in the background, tracing the arc of the music with his voice as his light stick-work dances across his kit. Ayler's flights on "Spirits" and on further versions of "Ghosts" modulate between his sweetest melodicism and his most focused noise-making (the expanded version of Prophecy paired with Bells includes more music recorded at this date).
Merch for this release:
Compact Disc (CD), Vinyl LP
Once on ESP-Disk, Ayler's records came rapidly, and he furthered his sound with each release. New York Eye and Ear Control, recorded as a soundtrack for a film, finds Ayler's trio joined by several heavy hitters from out jazz. It was Ayler's first time working with trumpet player Don Cherry, a cornerstone of Ornette Coleman's first significant quartet, and the constructive interplay between the two is clear from the start. Roswell Rudd (trombone) and John Tchicai (alto saxophone) round out the band, and the four horns make a holy racket on lengthy free-form blowing tracks. Here, Ayler's themes take a backseat on a record more focused on pure improvisation.
Cherry joined Ayler's band later in 1964 and every note they recorded together remains worth hearing. The trumpet player had an intuitive understanding of Ayler's music and its connection to blues and African-American spirituals, and his thoughtful and clever soloing alongside him led to some of Ayler's best work. While on tour in Europe they cut the material gathered on The Hilversum Session for a radio show in the Netherlands, and this lightning-fast version of "Ghosts" along with "Angels" and "Spirits" demonstrate how brilliantly the group gelled.
Merch for this release:
Vinyl LP
Ayler's churn of new ideas continued with Bells, a single-sided LP cut live at a gig at Town Hall in 1965. In the group now is Albert's brother Donald on trumpet, along with kindred spirit, Charles Tyler, on alto sax, and Lewis Worrell replacing Peacock on bass. While Donald couldn't come close to matching Cherry's technique or harmonic imagination, he works perfectly for the conception his brother had at the time, with furious bugle-like lines that seem to signal the coming apocalypse.
Recorded a few months after Bells in 1965, Spirits Rejoice continues Albert's career-long search for new voices and textures. Tyler and Donald Ayler are back, and Albert now has two bassists—Gary Peacock and Henry Grimes—while Call Cobbs joins on harpsichord for a tune. By this point, Albert was moving away from open-ended improvisation and working more closely with his fanfare-like themes, which brought to mind jubilant marching bands one moment and crushingly sad funeral laments the next. With gorgeous ensemble playing and a clearer sense of structure but no dip in intensity, this might be the best place to start for an Ayler novice.
Merch for this release:
Compact Disc (CD)
1966's Slug's Saloon is the sound of a baroque free jazz orchestra that seems like it could fall apart at any moment, and yet somehow holds on. With Albert and Donald joined by Michael Samson on violin, Worrell again on bass, and newcomer Ronald Shannon Jackson on drums, the pieces are more composed than ever, sometimes flowing one into the next without interruption. Albert and his brother play with maximum pathos and a tremendous amount of feeling, stretching notes to the breaking point with otherworldly vibrato. The recording quality is rough, but the music is absolutely gripping, an overpowering culmination of the last two years of Ayler's music.
Everything had changed for Ayler by the time Live on the Riviera was recorded in 1970. His primary collaborator was his partner Mary Maria, who recited poetry and played soprano saxophone; around this same time, Ayler branched out into singing on-record, performing tunes on recent studio albums that played like an odd version of R&B. These stylistic digressions aside, his playing never lost its force, as evinced by the furious-yet-controlled soloing heard throughout Riviera. When he closes his set at the French festival with an encore of "Ghost," we're back where we started, with joyful ideas bursting from Ayler's horn at an astonishing clip.