LABEL PROFILE
The Roots of Dubstep Echo in the Haunting Sound of '90s Label WordSound
By Philip Freeman · January 12, 2017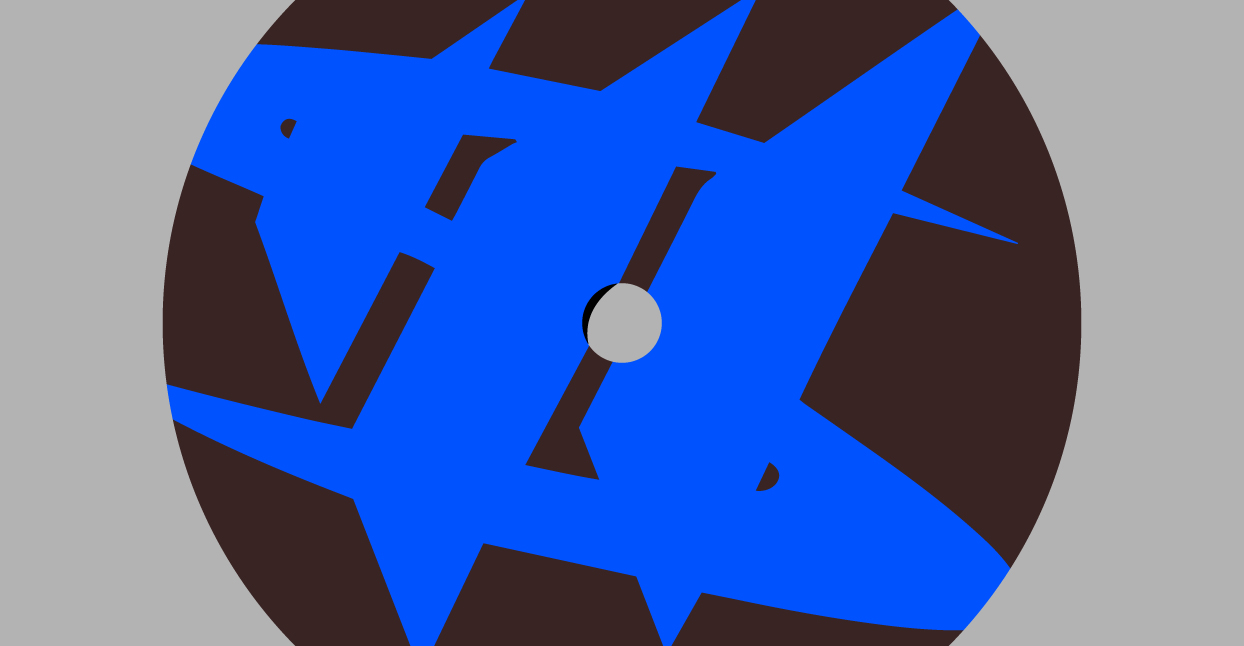 In the early 1990s, without fanfare, a dark sound started seeping out of the sewers of then-desolate Williamsburg, Brooklyn. A chilling mix of dub, instrumental hip-hop, and dark ambient, the music was a pure product of its environment. "It was just an industrial wasteland with all these abandoned factories and warehouses and people living illegally, doing illegal things," says S.H. "Skiz" Fernando. "It was this oasis in this city where so much stuff would happen." A journalist turned producer, Fernando founded WordSound Recordings in 1994 as a way of capturing the music. Since then, he's released over 50 albums, 10 of them as his primary alter ego, Spectre the Ill Saint.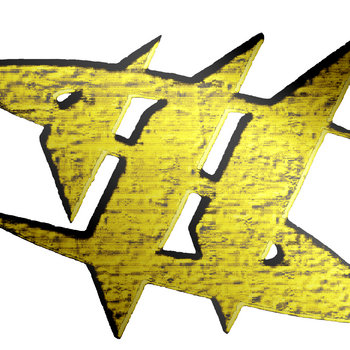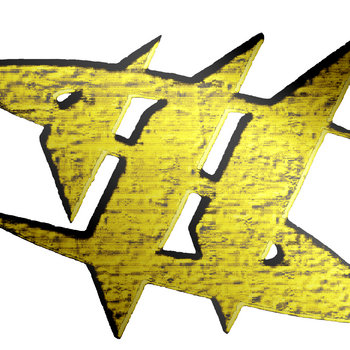 Merch for this release:
Compact Disc (CD)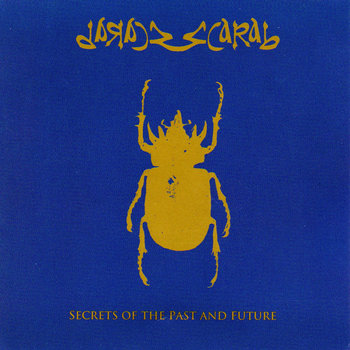 Fernando, author of a crucial early work of hip-hop scholarship (The New Beats: Exploring the Music, Culture and Attitudes of Hip-Hop), hosted a dub radio show with his roommate, Jeremy Dawson, while at Harvard. When the two migrated to Williamsburg, they began making their own music, joined by friends and neighbors. They released albums under a dizzying array of pseudonyms. "I would say there was a core of, like, five people who were pretty much on every album," Fernando recalls. This core crew—Fernando, Dawson (aka Megabyte), and neighbors Professor Shehab, Dr. Israel, and Captain Kowatchi—released albums under the names Roots Control, Qaballah Steppers, The Seshambeh Project, Slotek, Scarab and more.
Another crucial collaborator was super-producer Bill Laswell, whose studio at the time was in neighboring Greenpoint. "I met him in the early '90s, and we just hit it off," Fernando says. "His studio was five minutes from where I lived, so I ended up spending a lot of time there, meeting a lot of the people he was collaborating with. Eventually, he actually let us use his studio in the off-hours. He also gave me a thousand bucks to put out Crooklyn Dub Vol. 1, which was the third WordSound release, and the first one to make an impact."
Though it was essentially a collection of tracks made by Fernando and his friends, Crooklyn Dub Consortium—Certified Dope Vol. 1 seemed to document a scene unknown to all but the hippest observers. WordSound entities like Roots Control, Qaballah Steppers, Dr. Israel, Megabyte, and Spectre were joined by Sub Dub, HIM, Laswell's dark dub alias Automaton, and others. A second volume followed the following year and, in between, a flurry of releases emerged, each one unique but all of them contributing label's clear sonic identity.
Roots Control was the name Fernando and Dawson (working as Likkle Jer, his former radio name) used for the album Dread Western, a roots dub effort that paid tribute to classic productions by Lee Perry and King Tubby, as well as the spaghetti Westerns that inspired so many dub tracks. "I remember he had just gotten an eight-track Tascam reel-to-reel," Fernando says. "It was still very much analog, I was playing live bass on a lot of those tracks. Sometimes we would play the bass line and sample it and loop it, but the original bass lines were live. We wanted to create—almost as a homage to the music we loved, that old school dub—we wanted to create a '90s Brooklyn version of that."
Merch for this release:
Compact Disc (CD)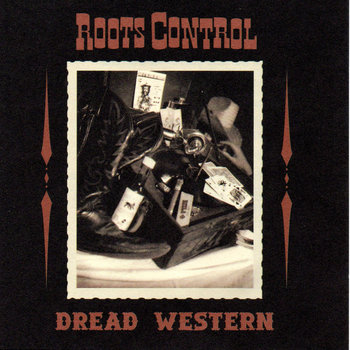 Scarab, meanwhile, was a project Fernando created with Professor Shehab, an Iranian refugee who managed an Italian restaurant in Manhattan during the day and jammed with his neighbors at night. "He's a crazy guy who escaped the Iranian revolution when he was 14, came to the U.S. and ended up in Denton, Texas, joined a punk rock band and somehow graduated SVA," Fernando says with an affectionate laugh. "He introduced me to a lot of Persian music, and he could play tablas and had a lot of hand drums." The Scarab sound, especially on 1996's Secrets of the Past and Future, was a mixture of Persian melodies, chanting Gyuto monks, and hand percussion, enveloped in skull-vibrating bass and percussion that knocks like riot cops at the door. The CD came packaged in a sleeve that looked like a passport case, reinforcing the idea of music as a journey.
Merch for this release:
Compact Disc (CD)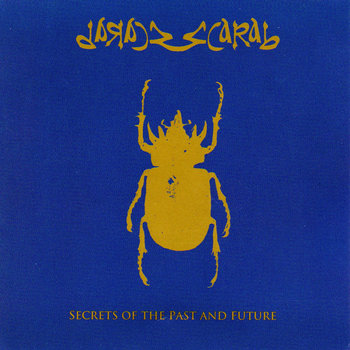 As WordSound's profile grew, Fernando began to make connections with other like-minded souls. Spectre tracks appeared on various volumes of the highly regarded Electric Ladyland and Macro Dub Infection compilations, and Macro Dub mastermind Kevin Martin approached Fernando about a new project he had in mind. That project, Tapping the Conversation, was the first album by The Bug, and was released in 1997.
Merch for this release:
Compact Disc (CD)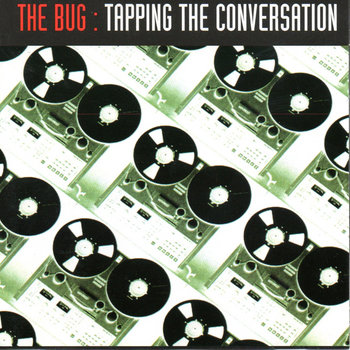 "Kevin approached me with this concept: 'I wanna do my own interpretation of this movie The Conversation with Gene Hackman," he recalls. "I knew that movie and liked it a lot, so I said, 'Yeah, go for it.' I had absolutely nothing to do with the production of that album—Kevin put the whole thing together. Vadim did beats, and Kevin took everything to the studio, and mixed it. He did the artwork for it, he did everything." Since 2003, The Bug has been Martin's primary project, though the music he makes now—a crushingly heavy take on dancehall—is very different from the oppressive, industrial funk of Tapping the Conversation.
Fernando's own full-length debut as Spectre, 1995's The Illness, was an apocalyptic instrumental hip-hop album that opens with a sampled voice saying, "Mayday; we're going down." Gradually, its disconsolate beat is enveloped by both Bernard Herrmann-esque string stabs and a migraine-inducing synth bass line. The end result is music that'll make you look over your shoulder. "Hip-hop started out in New York, and it was gritty and it was rough and it was dark and it was dangerous," Fernando says. "That's what I wanted to represent in my sound. That's why I created the whole Spectre alter ego—to push that kind of dark, deviant, experimental hip-hop."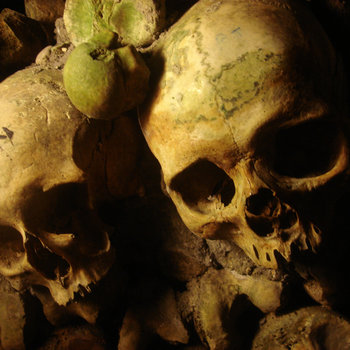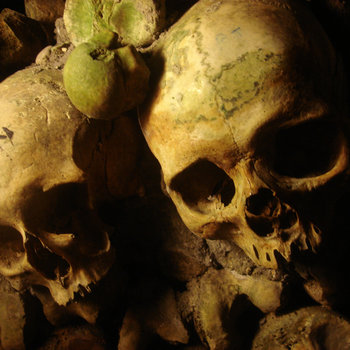 Merch for this release:
Compact Disc (CD)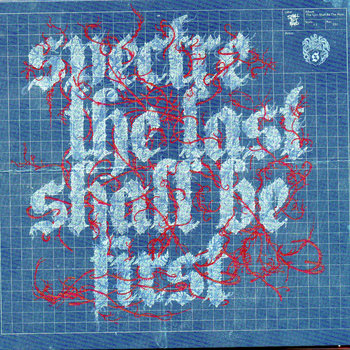 He's continued down this path for 10 albums, evolving a little more as he goes. In April 2016, Fernando released his final statement in character, The Last Shall Be First. It's as strong as anything he's ever done, beats verging on industrial at times, and the bass as tar-like as ever. Over top, sampled voices talk about alien invasions, conspiracies, and humanity's inevitable doom.
"I'm usually constantly working on beats, and there's no timetable," Fernando explains. "At a certain point, I have a big collection of tracks and I'm thinking, 'I gotta put this stuff out, I want people to hear this stuff.' So then I go through it and start fitting tracks together. With this new album, it almost felt like I was doing it for the first time all over again. I had a lot of flashbacks to The Illness."
In recent years, Fernando has mostly receded into the darkness. WordSound isn't putting out anybody else's music, other than Energys, a 2013 set of tracks by his late nephew John Fernando, aka Firn.
These days, Fernando is better known for his interest in global cuisine. He's published a cookbook, Rice & Curry: Sri Lankan Home Cooking, and served as Anthony Bourdain's guide on an episode of No Reservations. But echoes of the dark dub and pavement-cracking hip-hop the WordSound catalog pioneered can be heard in a the music that's emerged in the label's wake: early dubstep, the stuttering hostility of trap beats, and more. Anyone attuned to the paranoia and creeping tension of urban life, anywhere in the world, will find much to appreciate in the WordSound catalog. These albums may be dispatches from a Brooklyn that's long gone, but the urban darkness hasn't dissipated; it's just spread.
—Philip Freeman