LABEL PROFILE
Unseen Worlds Releases Avant-Garde Music That's Highly Accessible
By Andy Battaglia · November 10, 2016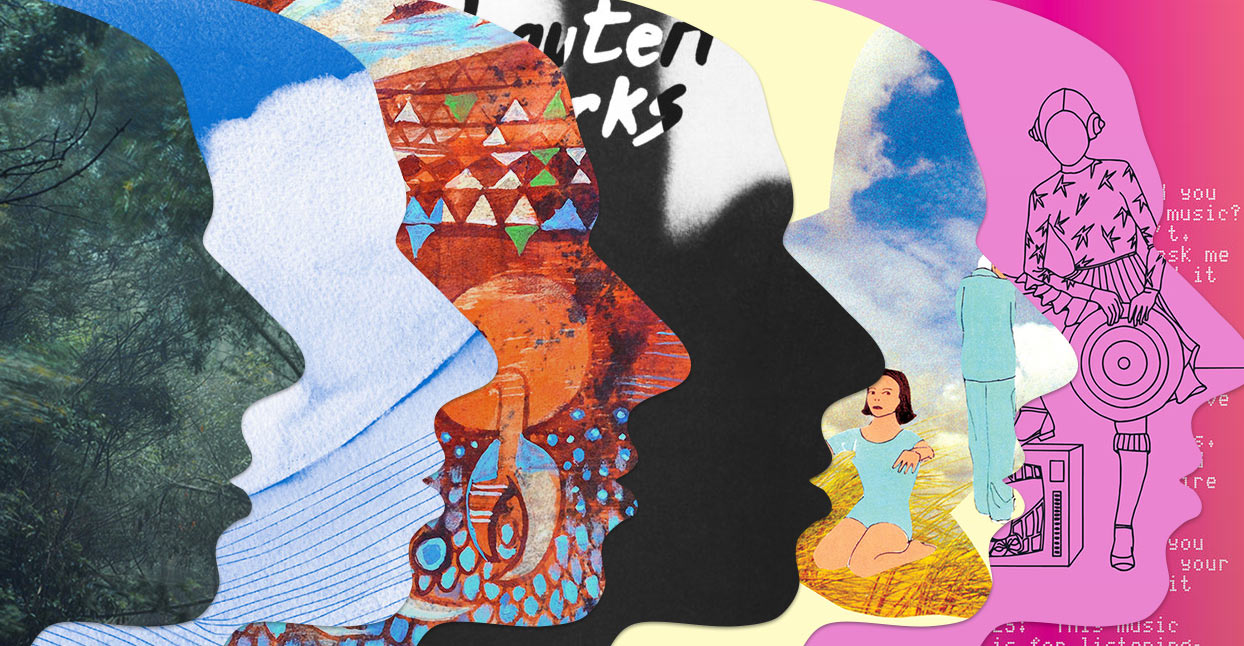 The idiosyncratic label Unseen Worlds began as a reissue project, releasing an eclectic variety of "art music" that ranged from electronic to classical to pop. It was launched by Tommy McCutchon, who had been making private bootlegs of old recordings for himself while working at an audio/visual library in Austin, Texas, with the help of his friend Neil Fauerso. That hobby eventually transformed into a more above-board, public-facing operation, and its focus shifted from archival material to include new releases that would be peculiar in this or any other time.
The label builds on McCutchon's early devotion to krautrock, electronic music, prog, Cuneiform Records, and experimental Japanese sounds. "At one point, I owned every Keiji Haino CD—which was a lot," McCutchon says. His adventurous listening habits informed the development of Unseen Worlds, and today he describes the label's aesthetic as, "revolutionary avant-garde music that's highly accessible—music that might seem alien or other, but is also familiar."
That through line can be heard throughout the label's divergent releases, which can be engaging, strange, fiercely experimental, devotedly classicist—the list of modifiers goes on. Each release has a distinctive sound and a distinguished history, many of them unknown. "It was supposed to be about music that would connect to collector types who wanted a deep experience with a record that was more about the music, not just the collectability or oddballness of it," McCutchon says.
To that end, releases usually come with meticulous notes and credits to provide context and pathways for other worlds to explore. We asked McCutchon for the stories behind seven of Unseen Worlds' most alluring finds.
"Blue" Gene Tyranny, Out of the Blue
Merch for this release:
Vinyl LP, Compact Disc (CD)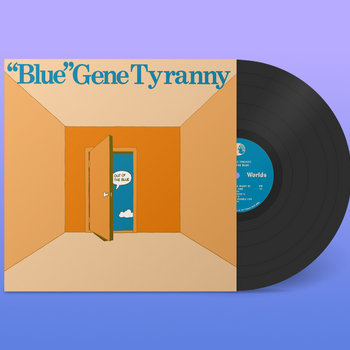 Majestic, glimmering pop and prog-minded structural imagination combine on this singular opus from 1978, the label's first reissue.
A friend was into this and shared it, and it became an instant hit. The opening track especially, "Next Time Might Be Your Time," is one of the most beautiful long-form pop songs there is. It has this really rich tone to it. Steve Bartek—who was in Oingo Boingo—plays a guitar hook on it. Peter Gordon is on sax. There were a bunch of other people who were at Mills College with "Blue" Gene Tyranny, who was on faculty at the time. Everyone contributed their reminiscences to the liner notes. One of them remembers him at the mixing console for hours and hours, mixing and mixing again, really getting all the levels perfect. If you meet "Blue" Gene Tyranny, you know what a warm, lovely person he is, and the music has this great openness to it. It's fun and sentimental without being cheesy. It really gets to your heartstrings. It's super-unique, which is something I was drawn to with other music I was listening to at the time. I was trying to find things that were not afraid of being directly emotional, but also carry a real unhidden meaning. There are all these different styles hidden within: art-rock, album-oriented rock, prog, minimalism, jazz. It still has more to be mined.
Lubomyr Melnyk, KMH: Piano Music in the Continuous Mode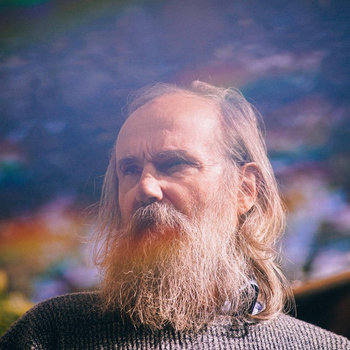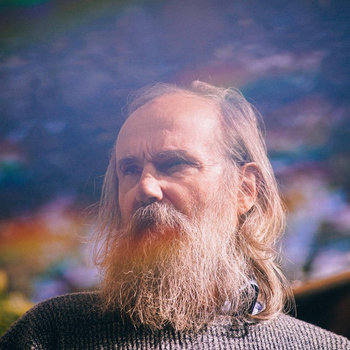 Solo piano played at otherworldly speed features heavily on this transportive minimalist masterpiece from 1979.
I found out about KMH: Piano Music in the Continuous Mode from a collector friend who had Lubomyr Melnyk records that were minimal/maximal and really oddball. I was attracted to Lubomyr's love of classical music and minimalism together. The writing that Lubomyr had attached [in the liner notes] perfectly set the tone for what I thought was important to be presenting to people. It's music that has all these big ideas in it, but is overtly beautiful even when it's dissonant. And it has clear musical forms that are melodic, so someone won't be just like, 'It's the same thing over and over again.' For lot of people, when they hear minimalism it can be infuriating, because it does require a leap of faith to get into. But if you go see Lubomyr live or listen to his records, the reaction is totally different. It just seems to click, and people are attracted to the idea of it more. I was really attracted to how still I felt while listening to it. It was meditative in a sense where I was more aware of everything around me. It's less propulsive, more still, despite all the activity happening in the music.
Laurie Spiegel, The Expanding Universe
Merch for this release:
Vinyl Box Set, Compact Disc (CD)
A pioneering computer-music album from 1980 by a composer who worked at Bell Labs gets deluxe reissue treatment, with extras from a still-futuristic time.
This was on the original list of things I wanted to release. There's a really strong artistic identity ingrained in it. The cover art she made for it—that was all her: the split fountain printing process, the text on her dot-matrix printer. I had to create a new font imitating her old printer, which was one of the more fun things to do. I really responded to what her approach was. The music speaks for itself. It's so melodic, and has so many clear musical forms, and yet it achieves the kind of slow-change musical effect that attracted me to all the minimalists. It's also cool that she's equally paying tribute to folk music and electronic music. And the simultaneous Bach and John Fahey influences in it really spoke to me. At the time, I was listening to a lot of John Fahey, and was pretty convinced he was one of the most important composers of the 20th century. Laurie often thinks that the sounds on this record are simple and flat, and that's true, but they really sing. For how simple the music is tonally, the way the tones combine is really magical.
I first reached out to Laurie in 2007 about it, and then we started working on it in 2008, so it was a good four-and-a-half years of developing. I always encourage artists to write as much [text] as possible for the liner notes, and I will always accommodate as much as they want. For Philip Corner's release, which we'll get to, he wanted to write a booklet with graphical analysis, and I was really happy we were able to do that. Laurie is an 'ideas' person. She has a lot to say and a lot of interesting perspectives. She's this amazing walking history, and she really cares about the historical perspective of this stuff and the people who were surrounding her at the time. Unseen Worlds is about preserving things, and she is also a preservationist. She's very meticulous about her remembrances and educating people about the systems she made the music with and placing them in context.
Philip Corner, Satie Slowly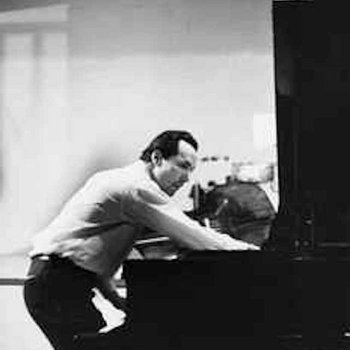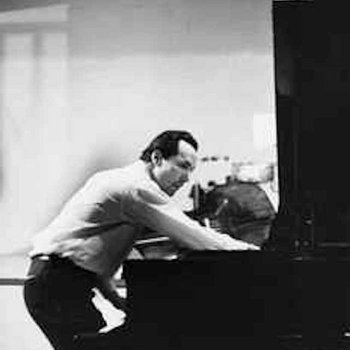 Merch for this release:
Compact Disc (CD)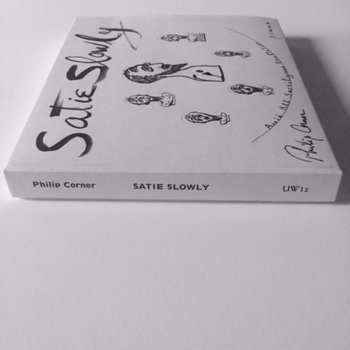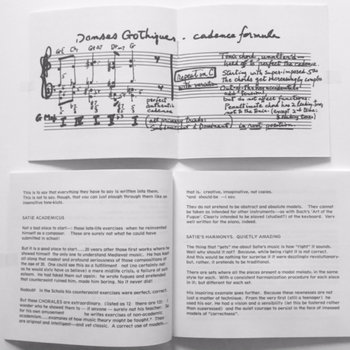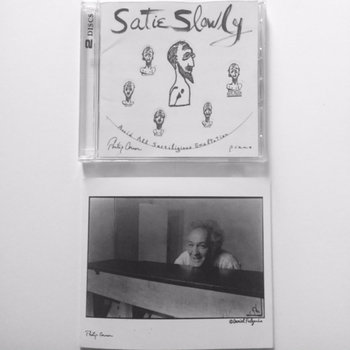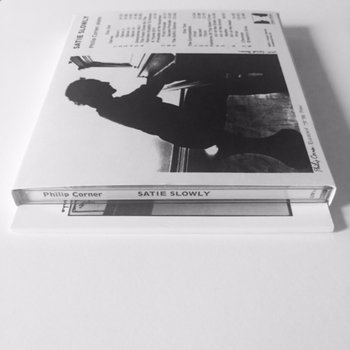 New recordings of old material by the revered French composer Eric Satie recast classics in a new mode.
This is a lucky thing that happened by email correspondence with Philip. He had written saying a friend had told him about us and we should find a project to work on together. I was familiar with his music through his involvement in the downtown art scene in the '60s in New York, which is fascinating. But his music was so radical in its own way that I didn't immediately see what the connection might be. His music was more conceptual than what I was ready to work with. Knowing what an important figure he was, I thought if I was going to respond to him, I really needed to be educated on what he's about more deeply. I came across a program he'd presented a few years earlier of Satie piano music, and I was instantly fascinated by that. Satie is a huge musical presence for me, in terms of how I orient my listening.
The early piano work of John Cage was really eye-opening for me, and it led me to Satie. I was a collector of unusual Satie recordings. Philip was interested in him, and like with Laurie Spiegel or Lubomyr Melnyk, he had these clear musical forms with really abstract ideas and long-form expansions. Corner is a concert pianist, and his interpretations are a lot slower. Because of the "furniture music" idea in Satie's work, even pieces like the "Gymnopedies" that people are familiar with in snappy form, their beautiful melodies really lend themselves to being spread out for longer durations. I thought he would have recordings already, but I got studio time and we worked on this record over three days. It was a really a feat. It's one of my favorite things I've worked on. It was a new foray because it was creating new recordings for the label and opening up to what most other labels do.
Girma Yifrashewa, Love & Peace
Merch for this release:
Vinyl LP, Compact Disc (CD)
This solo piano meditation by a find from Addis Ababa gives Ethiopian folk songs a grand classical shine.
I found Girma on YouTube when I was just looking up different Ethiopian music. His style was similar to the African pianist that most people are familiar with—Emahoy Tsegue-Maryam Guebrou—who did an Ethiopiques record. But where her compositions are a bit more improvisatory in nature—closer to jazz—Girma was different. It was clear that he was trying to have a symphonic arc with his piano works. There was this grand classical scale he was trying to express while retaining these Ethiopian musical textures and songs. His compositions are reworked Ethiopian folk songs. In that way I felt like his approach was very close to someone like John Fahey, who was working with this folk tradition and transforming it into something much bigger, but doing it very subtly. After I found him on YouTube, I realized you couldn't actually get this music anywhere. It's been made in Ethiopia and circulated there and just found its way to YouTube. I reached out to him at one point, just to get more records and find out what the deal was, and didn't really hear anything. Then at some point, I was still listening to his music regularly, and this other album he'd done showed up. The songs were heartbreaking and beautiful and had some interesting arrangements. I wanted to help spread his music somehow. Eventually he got back to me, and it took a year or so of emailing until he got comfortable enough to work with me. I helped him get a visa to come over [to the U.S.] and do some concerts. While he was here for the concerts we recorded Love & Peace.
Carl Stone, Electronic Music from the Seventies and Eighties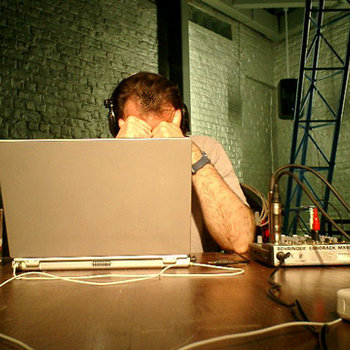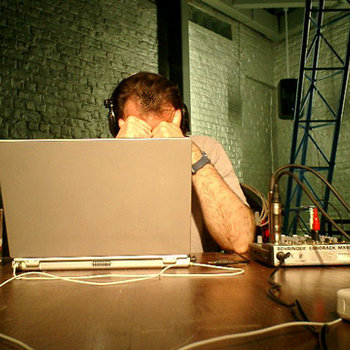 Merch for this release:
Vinyl LP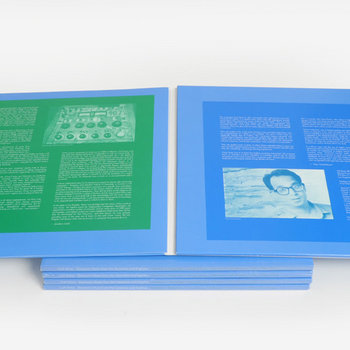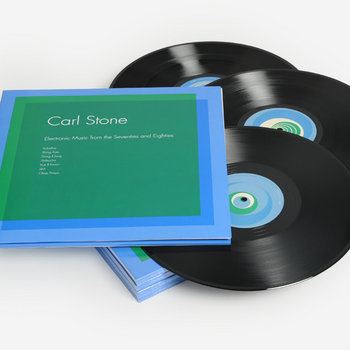 This collection of unheard recordings from the '70s and '80s plays delirious games with notions of phase music and meditative mantras for a new age.
It has been eight years since Carl first wrote me that he had this archival recording of "Kuk II Kwon" from the Kitchen [a fabled downtown New York arts space] that maybe I would be interested in. He sent a five-minute clip, and I couldn't tell if it was covered in distortion, or was just noise, or what was going on. But it was compelling, so I said, 'Let's doing something with this.' The recording needed a lot of restoration, and he was finding other tapes from around the time. There are two pieces from the Buchla 200 [a modular synthesizer] that we unearthed. We decided it was important to get some of these early works out. This record is not quiet-inducing or meditative—it's full of this really funky timing that Carl has. He had this unique way of manipulating rhythm that is very identifiably his own. It's beguiling in a way that finds a contemplative zone by being so expectation-defying. It's so wild that it disarms you and makes you contemplate what's happening what about how it's treating time is causing it to seem both really disjointed and super-intentional. He manages to make something that is broken up seem really cohesive still.
—Andy Battaglia