LABEL PROFILE
Twenty-Five Years of the Brain-Melting Sounds of SKiN Graft Records
By Annie Zaleski · March 28, 2017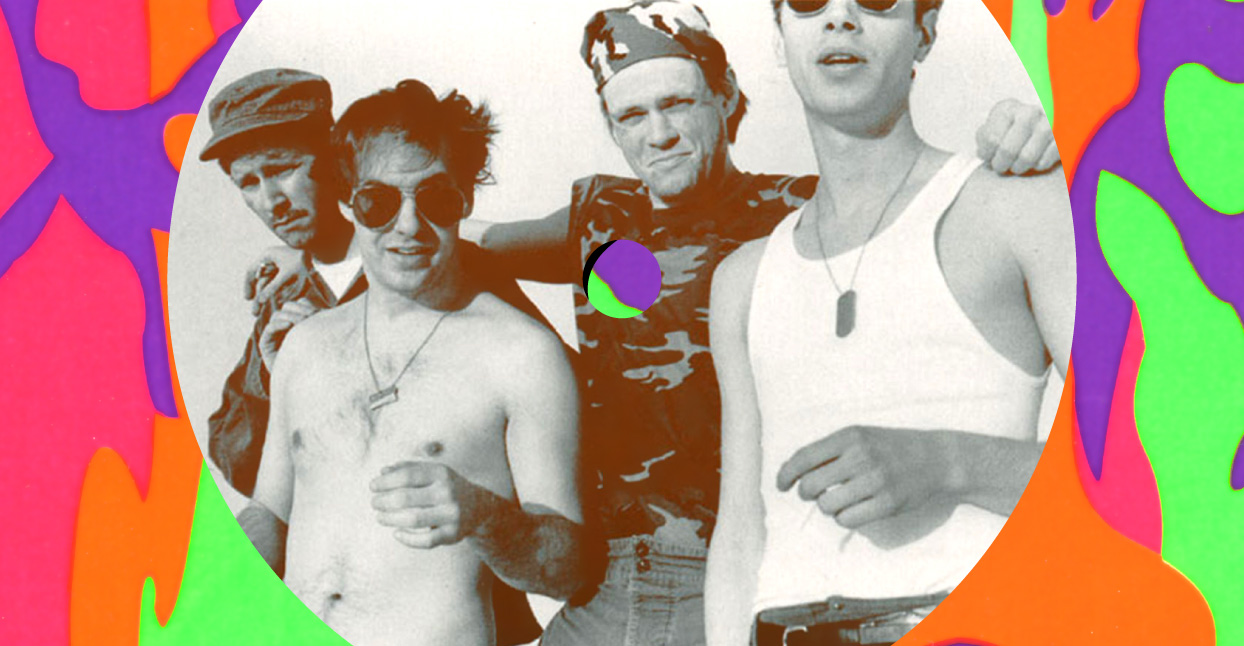 In 2016, the St.Louis-based label SKiN GRAFT quietly celebrated its 25th anniversary. To commemorate the milestone, the label re-released the very first full-length LP it issued back in 1991: Dazzling Killmen's impossible-to-categorize underground rock touchstone Face of Collapse. "That's a band that changed my life," says SKiN GRAFT founder Mark Fischer. "I really, really doubt that I'd be talking to you right now if that band hadn't existed and we hadn't found each other."
That's no hyperbole. Back in the late '80s, Fischer and a friend, Rob Syers, were publishing a DIY comic-punk 'zine called SKiN GRAFT that was popular in the St. Louis area. The irreverent art caught the attention of Dazzling Killmen vocalist/guitarist Nick Sakes, who asked Fischer to draw a comic for the band's upcoming 7".
Fischer, who had always daydreamed about starting a record label, ended up not only enthusiastically drawing the sleeve, but also releasing the single himself. "It went all right," he says, "so I said, 'Well, I guess I have a record label, so I'll do more.'"
This sonic and aesthetic ambition would distinguish SKiN GRAFT in the coming decades, as it released albums that combined challenging music with elaborate packaging. For example: The label released a Chinese Stars EP shaped like the titular weapon—which actually got stuck in one customer's car stereo, Fischer says—while Made In Mexico's Zodiac Zoo LP boasts a pop-up band photo in the gatefold. "I always thought of SKiN GRAFT as a comic book company posing as a record label," Fischer says with a laugh.
The label maintained this creativity-driven DIY ethic as it moved its headquarters to Chicago for a time and started releasing music by bands outside of the Midwest. However, over the years, SKiN GRAFT has amassed a loyal community of musicians and collaborators. In fact, Fischer still works with Sakes: The musician's latest band, Xaddax, is set to release a new single this summer.
Having that enduring, supportive community means a lot to Fischer—it's a trait he respected about other indie labels, like Dischord. It's also helped SKiN GRAFT maintain momentum over the years. "It became easier to find stuff the more I went along," Fischer says. "The people that were making the kind of music that was appropriate for the record label, we all just sort of found each other."
Fischer, who now lives in Europe with his wife and young daughter, patiently and enthusiastically told us about the significance of select SKiN GRAFT catalog releases.
Yowie, Synchromysticism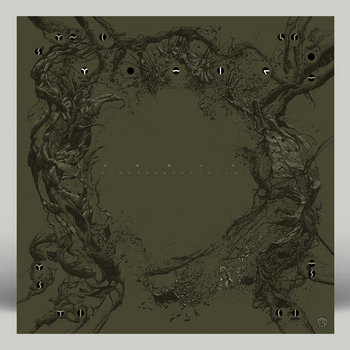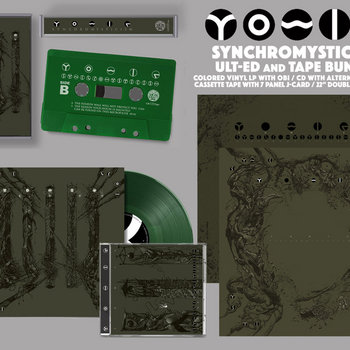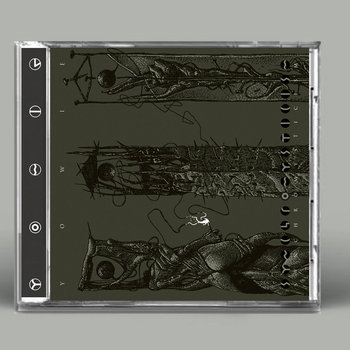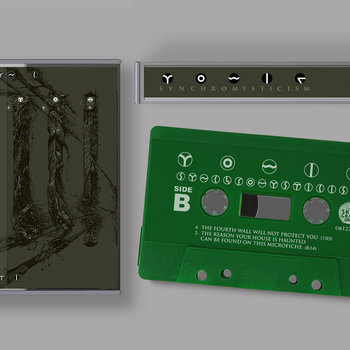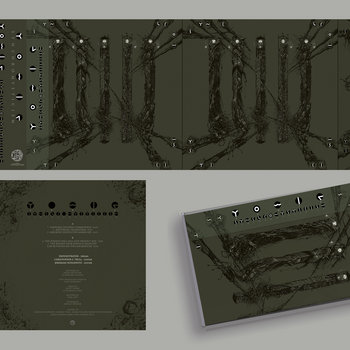 .
00:10 / 00:58
Merch for this release:
Vinyl LP, Cassette, Compact Disc (CD), Poster/Print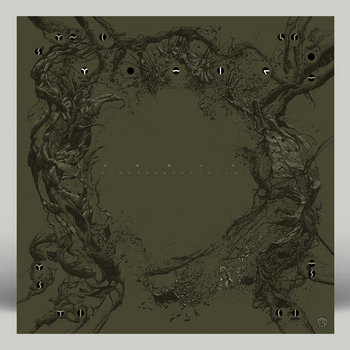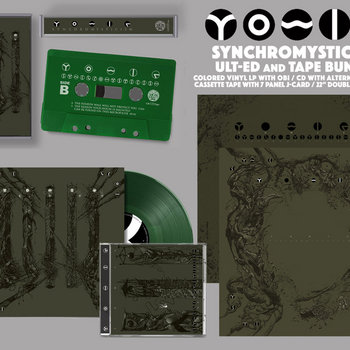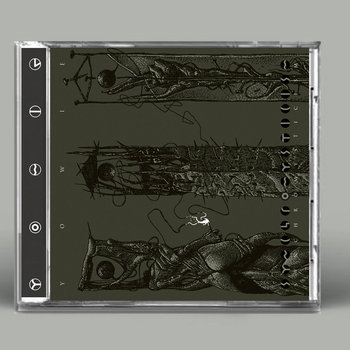 SKiN GRAFT's next new release is by the St. Louis-based instrumental deconstructionists Yowie. "In many ways, they're maybe the ultimate Skin Graft band," Fischer says. "Technically, they're one of the most amazing bands I've ever seen, and from a songwriting standpoint, they're one of the most confusing bands I've ever seen. They encapsulate a lot of what I think people associate this record label with."
Appropriately, the April-released Synchromysticism—which is the band's first to feature Chris Trull, former guitarist of post-rock powerhouse Grand Ulena—is a technical marvel, with scissoring guitar abrasions, intricate drum patterns and fractal-like arrangements. "There's been a bit of an effort to make the music slightly more accessible," Fischer says, although he clarifies that it's, "more accessible in the sense that there are a couple of musical phrases that repeat more than once, and the songs are not all blistering fast."
That complexity is a hallmark of not just Yowie, but many of SKiN GRAFT's other bands. "When you first hear this music, it takes a while for your head to catch up with it and figure it out," Fischer says. "That's one of the things [I respect about] a lot of the bands I've worked with. On the first, casual listen someone might even think something is improvisation. What often brings it home is when people see bands like this live—they realize, 'Oh my God, this is composed.'"
Dazzling Killmen, Face of Collapse: Special Edition
.
00:10 / 00:58
Merch for this release:
2 x Vinyl LP, Compact Disc (CD), Vinyl LP
A quarter-century-plus later, Dazzling Killmen's Face of Collapse still sounds like cathartic decay—a pulverizing onslaught that lives in the Venn diagram of scabrous post-hardcore aggression, proto-math rock, and corrosive post-rock. "It's always been a really important record to me personally as well as professionally," Fischer says. "The band really did make a big impression on people, and did quite well when it came out. It's just unfortunate they broke up not too long after that."
Face of Collapse: Special Edition reflects SKiN GRAFT's devotion to making its releases artifacts. The vinyl package features comics, artwork screen-printed on an LP, a 16-page book, and other goodies. "I could recognize how unique they were, and how incredible they were at the time," Fischer says. "The fact they wanted to work with me was so cool. I'm really happy to see that the record has been received so well now that it's out again."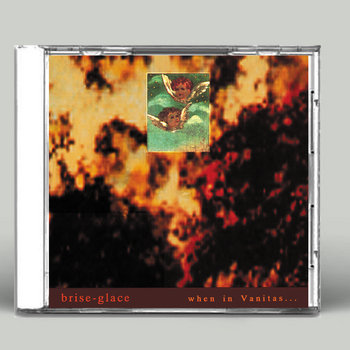 .
00:10 / 00:58
Merch for this release:
Compact Disc (CD)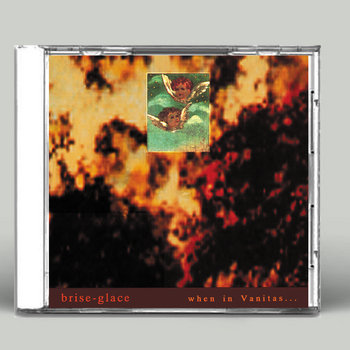 After Dazzling Killmen split, bassist Darin Gray teamed up with multi-instrumentalist Jim O'Rourke and several other musicians in the band Brise-Glace. (The band's name means "icebreaker" in French.) "Jim just said, 'I want to make a rock and roll band, and I want to do it on Skin Graft,'" Fischer says. "This is still very early in the label—probably year one."
The confrontational instrumental sculptures on When In Vanitas… are a study in contrasts. Drums as slick as black ice and splintered metallic guitars elbow for room alongside periods of eerie silence and twitching electronic textures. The record is particularly notable for loops O'Rourke created using a razor blade slicing-and-dicing technique. "We were about ready to send the record to the pressing plant when Jim said, 'No, no, no, no, no,'" Fischer says. "And then he went and took the tapes and cut them all apart, and really created what that band was."
Arab On Radar, The Yahweh Or The Highway Sessions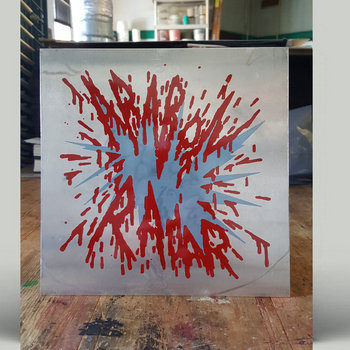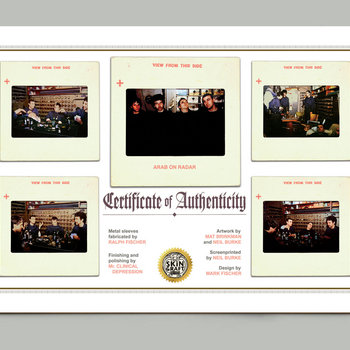 .
00:10 / 00:58
Merch for this release:
7" Vinyl, Compact Disc (CD)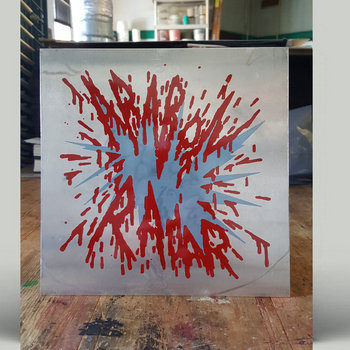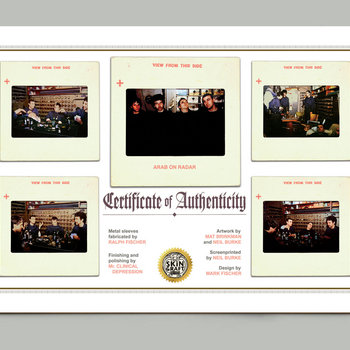 Recorded during sessions for 2001's Yahweh Or The Highway LP, these two songs embody the legendary noise-punk band's sonic bellicosity. " Piggin' In The Pumpkin Patch" especially is a desperate-sounding blast of eardrum-perforating frequencies and needling vocals.
This reissue—which Fischer wanted to release to commemorate SKiN GRAFT's 25th anniversary—is also an artistic accomplishment: The sleeve for the physical 7-inch boasts artwork screen-printed on sheets of aluminum, using special ink.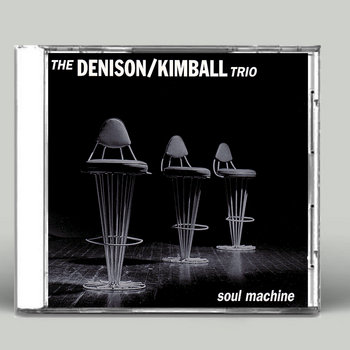 .
00:10 / 00:58
Merch for this release:
Compact Disc (CD)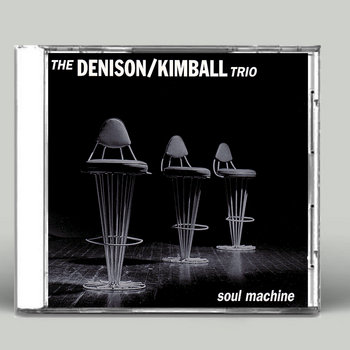 Soul Machine is the first "proper" album from the Denison/Kimball Trio, a band comprised of the Jesus Lizard's Duane Denison and Mule/Laughing Hyenas drummer Jim Kimball. The band's meditative jazz-rock and blues-curled compositions ranged from the seedy to the sad-sack, and were notable for impeccable arrangement restraint and swinging grooves.
"Denison Kimball Trio and Brise-Glace did a lot as far as helping me to shatter people's perceptions of what the label was going to be at a pretty early stage," Fischer says. "I'm grateful for that. And maybe, in that sense, we also disappointed people, because we weren't what they wanted. But we were also a little too fucked-up to really be lumped in with the whole Chicago post-rock scene which sprang up all around us."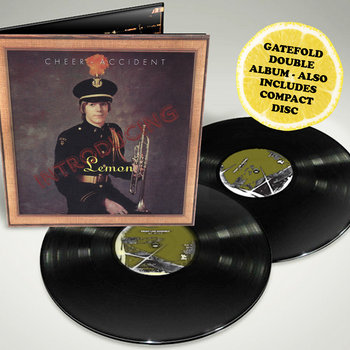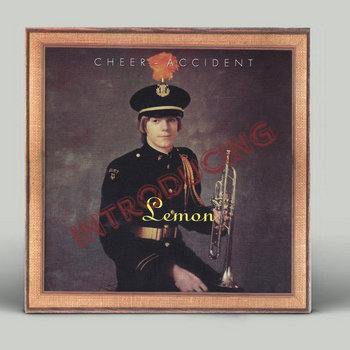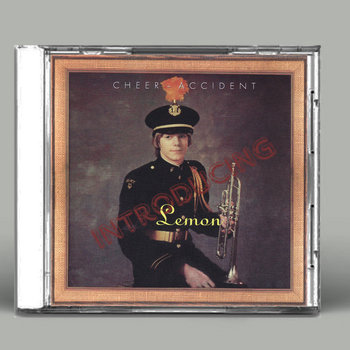 .
00:10 / 00:58
Merch for this release:
Vinyl LP, Compact Disc (CD)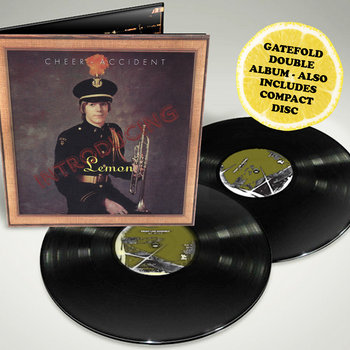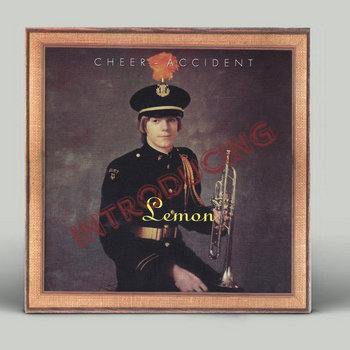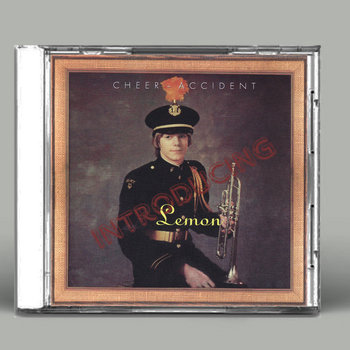 The long-running Chicago post-everything troupe Cheer-Accident embodies SKiN GRAFT's defiantly, casually iconoclastic approach to music. A double LP many consider to be the band's best—Fischer himself calls it "a hell of a record"—Introducing Lemon feels like a cross between junkyard jazz, dissected orchestral grunge and messy progressive rock.
"Very often, they would do things that would disappoint or prevent a broader audience from liking them," Fischer says lightly, citing the theatrical Introducing Lemon song "Camp O' Physique," which boasts falsetto spoken-word absurdity and a primitive electronic rhythm backbone. "It's a great song, but it's pretty odd. It could turn some people off."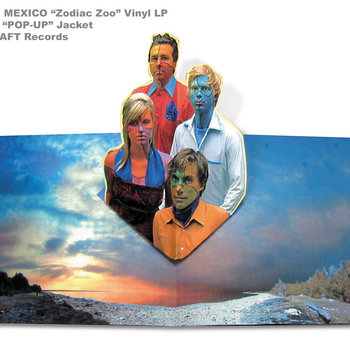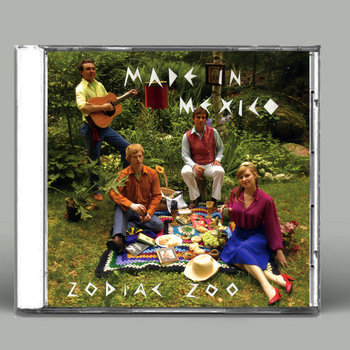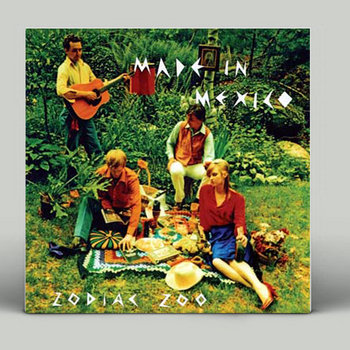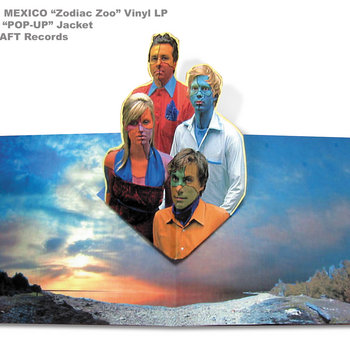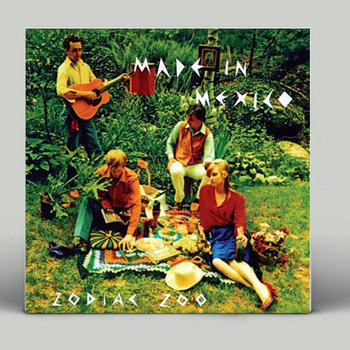 .
00:10 / 00:58
Merch for this release:
Vinyl LP, Compact Disc (CD)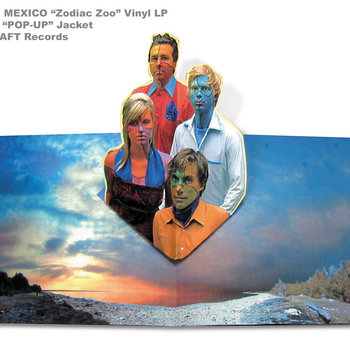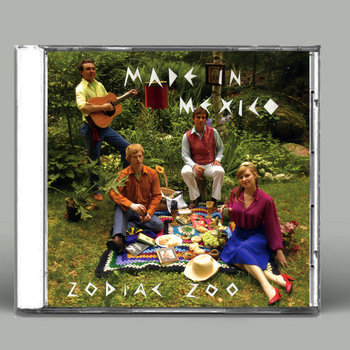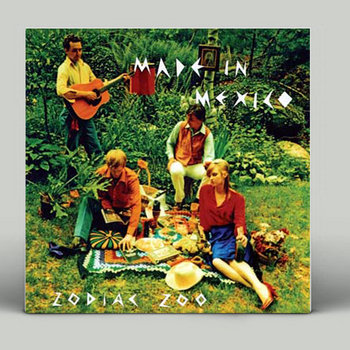 After Arab on Radar split up, guitarist Jeff Schneider formed the pummeling noise-rock act Made In Mexico. The quartet's debut album, Zodiac Zoo, is distinguished by acidic guitar shards, rain-on-barrel drums and vocalist Rebecca Mitchell's lacerating banshee wails.
Interestingly enough, the band attracted quite a bit of attention—and an "entirely different audience," Fischer says—because "Farewell Myth" appeared in Guitar Hero as a secret track. "To this day, if go on YouTube, there's lots of people saying, 'Ahh, that's the worst song in the game,' or there's other people saying '[That's] the best song on the game!'"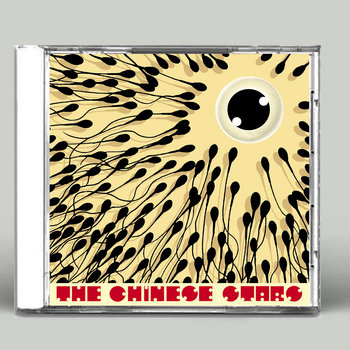 .
00:10 / 00:58
Merch for this release:
Compact Disc (CD)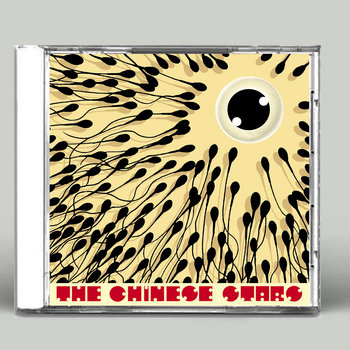 The previously-mentioned throwing star-shaped EP comes from the Chinese Stars, a corrugated disco-/post-punk band featuring members of Arab On Radar and Six Finger Satellite that favors drilling riffage, dynamic chaos and wild-eyed vocals from Eric Paul. "He's always had an interesting turn of phrase," Fischer says of the latter's lyrics, "from Arab on Radar to the Chinese Stars and now in Doomsday Student."
Shakuhachi Surprise, Space Streakings Sighted Over Mount Shasta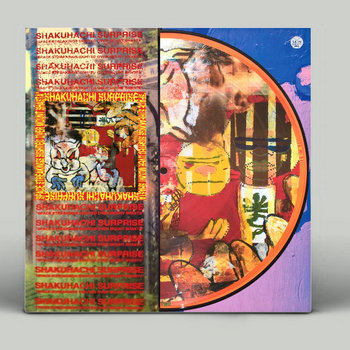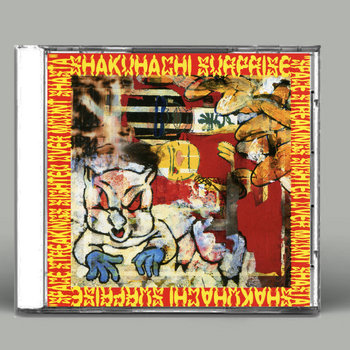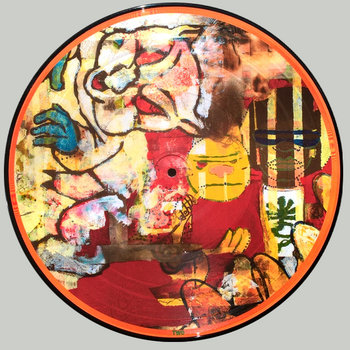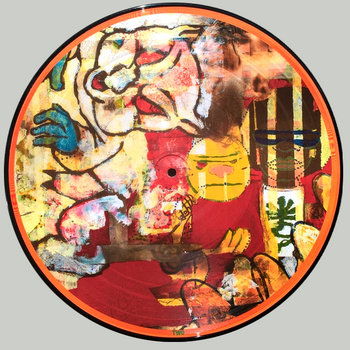 .
00:10 / 00:58
Merch for this release:
Vinyl LP, Compact Disc (CD)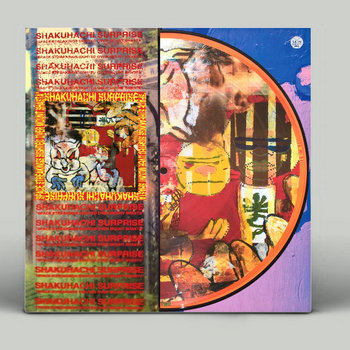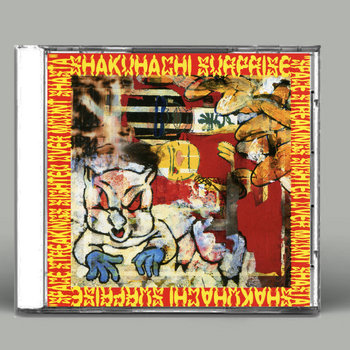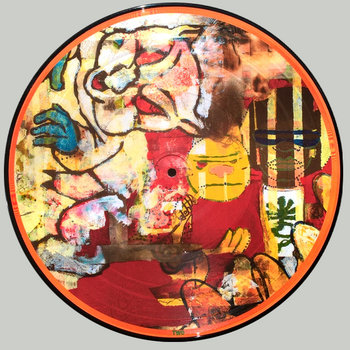 This is a collaboration LP between Chicago scorched-earth rock band Mount Shasta and the Japanese band Space Streakings. The latter group favored a "disco-rap-hardcore" sound, Fischer notes, as well as homemade instruments, such as guitars with lawnmower-like pull cords that ran on gasoline. Appropriately, Space Streakings Sighted Over Mount Shasta feels like riding a streaking comet straight to hell, between the buzzsawing guitars, diffracted electronic explosions and rhythmic blasts.
In a twist that makes the LP even more intriguing, Mount Shasta wrote English lyrics for Space Streakings to sing—and the latter penned Japanese lyrics for their American collaborators. "Nobody got to sing in their own language," Fischer says with a laugh.
.
00:10 / 00:58
Merch for this release:
Compact Disc (CD)
Fischer was hip to (and a fan of) the pre-Melt-Banana band Mizu, so having the legendary Japanese audio annihilators release their second album on SKiN GRAFT was a no-brainer. Scratch or Stitch starts with the staticky TV-gone-haywire blurt "Plot in a Pot" and only gets more frenzied from there—from the dizzying jazz-punk title track and "Rough Dogs Have Bumps" to "Ketchup Mess," a deceptively quiet song that features one of vocalist Yasuko Onuki's most frantic deliveries.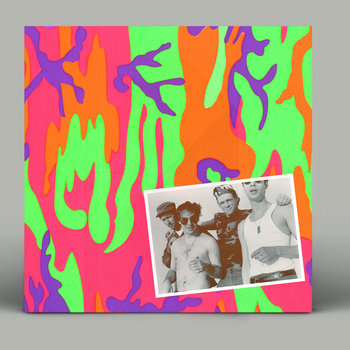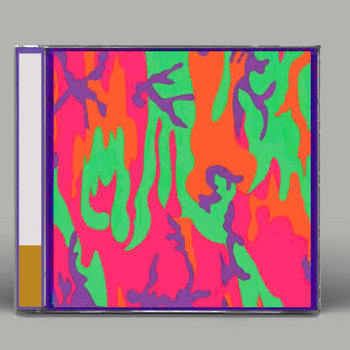 .
00:10 / 00:58
Merch for this release:
Vinyl LP, Compact Disc (CD)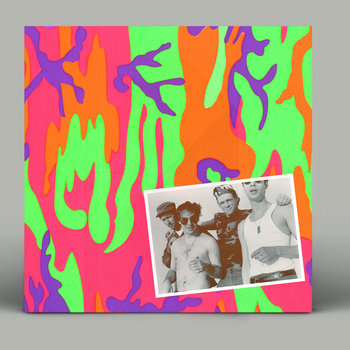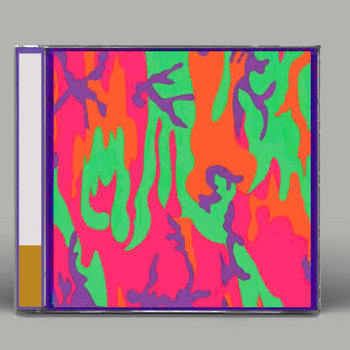 SKiN GRAFT issued several releases by the band Shorty—including the Fresh Breath EP—which featured future U.S. Maple members Al Jonson and Mark Shippy. It was only natural, then, that the label would release the first two U.S. Maple records—including 1997's Sang Phat Editor, a collection of frayed, sinewy post-rock with coiled rhythmic curvatures and spacious arrangements. "The leap between their first album, Long Hair In Three Stages, to Sang Phat Editor, is an incredible [one]," Fischer says. "It's my favorite record of theirs," he says. "It's their darkest and most frightening record."
Fischer recently offered Sang Phat Editor digitally for the first time on Bandcamp. "The record really speaks for itself," he says. "It's one of the records that I've been fortunate enough to release that's going to have a long, long life. It will out-live me, because it's a special piece of work."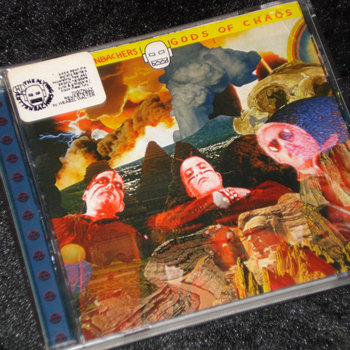 .
00:10 / 00:58
Merch for this release:
Compact Disc (CD)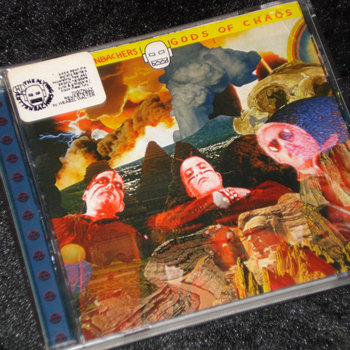 Gods of Chaos was created by the trio version of the Flying Luttenbachers, an impossible-to-pigeonhole group devoted to catastrophic metallic textures, free jazz puncture wounds and grinding rhythmic grooves. Fischer says Gods of Chaos' songs are often longer than those on previous Flying Luttenbachers albums. "It comes across initially as a concept record," he says. "A bit more in a classic progressive rock tradition, not necessarily being proggy." The band has reformed—and a newly mastered edition of 1996's Revenge Of The Flying Luttenbachers LP has just been released.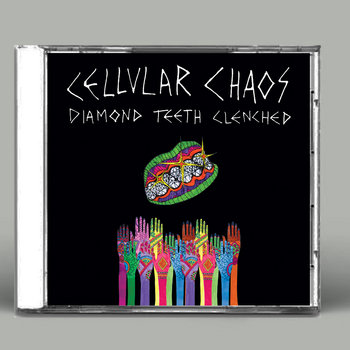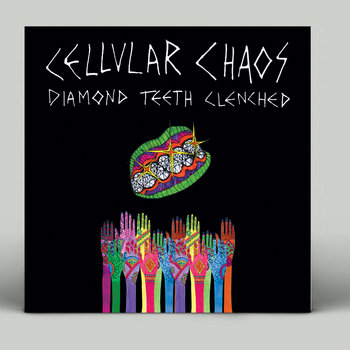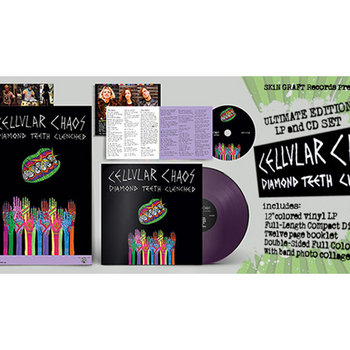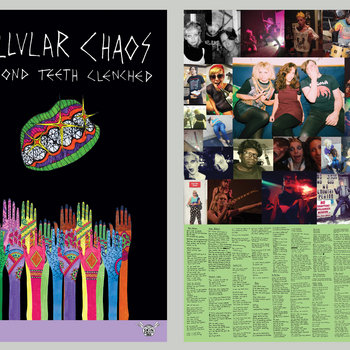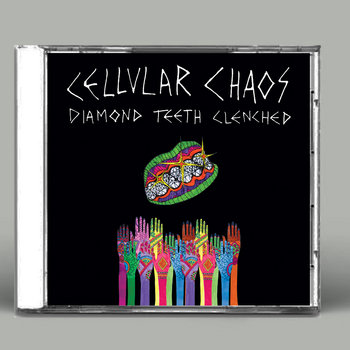 .
00:10 / 00:58
Merch for this release:
Vinyl LP, Compact Disc (CD)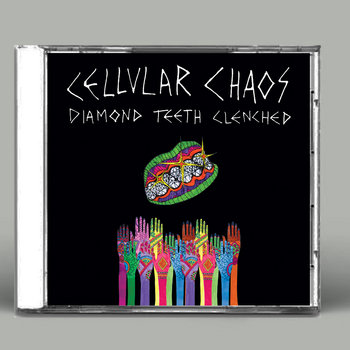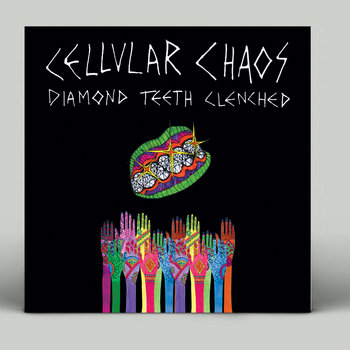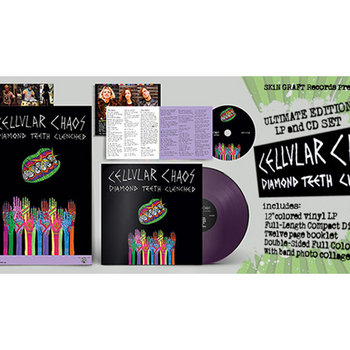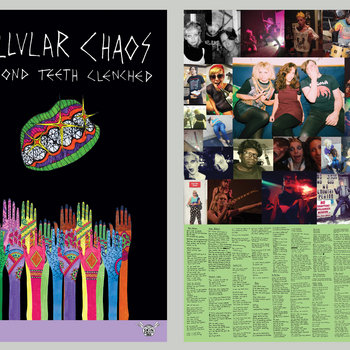 When Flying Luttenbachers member Weasel Walter was ready to issue a record by his current project Cellular Chaos—a guttural, majestic post-punk band fronted by Admiral Grey, a commanding vocalist in the vein of Siouxsie Sioux—he called up Fischer and asked SKiN GRAFT to do the honors. "Another old relationship coming back," Fischer says. "It's been a real joy to work with Weasel. He's a really, really dedicated fella."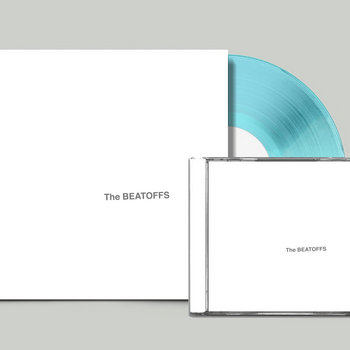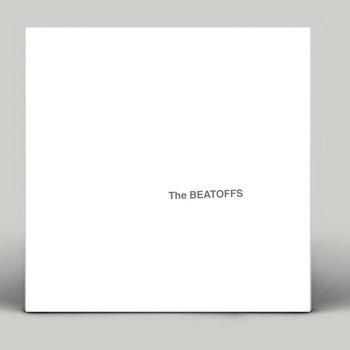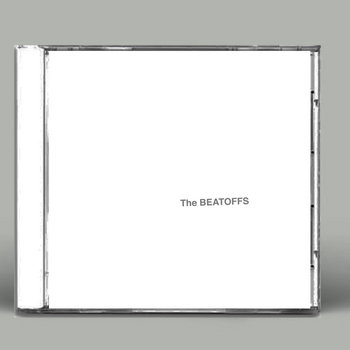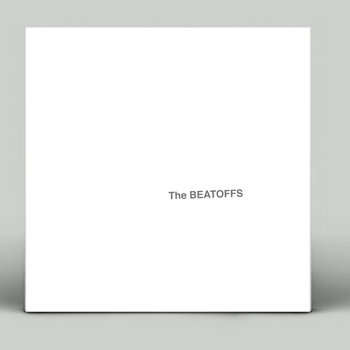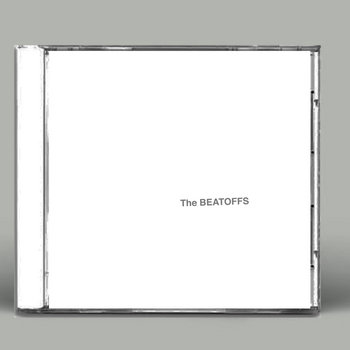 .
00:10 / 00:58
Merch for this release:
Vinyl LP, Compact Disc (CD)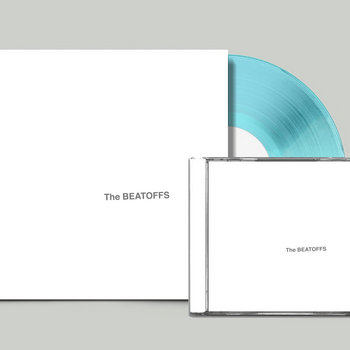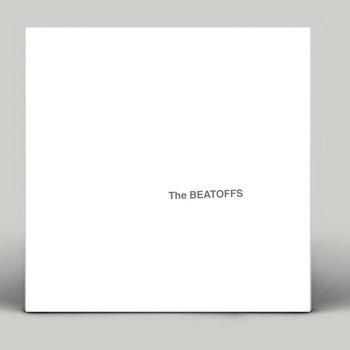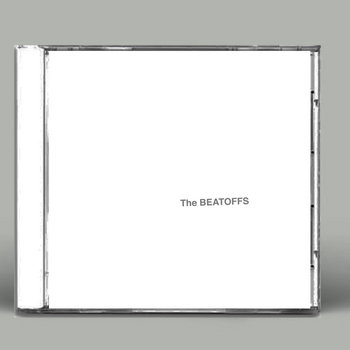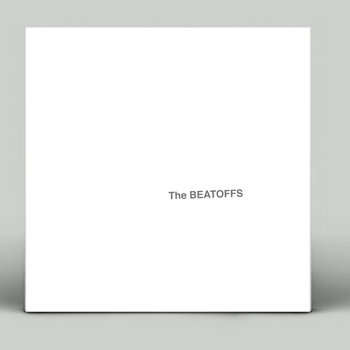 Strangulated Beatoffs coalesced around members of '80s St. Louis punk bands White Suburban Youth and Drunks With Guns. The Beatoffs, however, is a collection of offbeat (but genuine) Beatles covers in a variety of styles: rickety indie ("I Am The Walrus," "Norwegian Wood"), laissez-faire scuzz-rock ("I'm So Tired"), lo-fi garage ("Ticket To Ride," the distortion-coated "Dear Prudence") and piercing psych-pop (an ominous "Rocky Raccoon"). Even the cover artwork is a not-so-subtle nod to The White Album. Recommended for fans of Ty Segall in his various guises.
Ruins, 1986-1992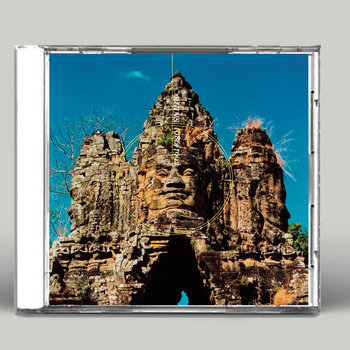 .
00:10 / 00:58
Merch for this release:
Compact Disc (CD)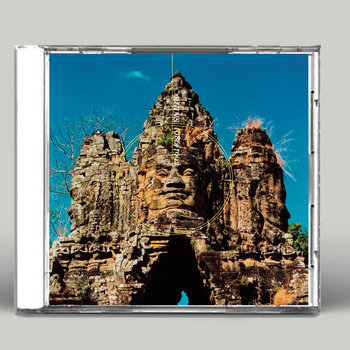 For anyone curious about this Japanese drum 'n' bass duo—the brainchild of prolific drummer/vocalist Yoshida Tatsuya—"there's no better introduction to the band" than the compilation 1986-1992, Fischer says. "It's a great place to start." The collection illuminates Ruins' deliberate approach to musical complexity—one predicated on rhythmic precision that always feels on the verge of collapse paired with surprisingly melodic vocal accompaniment. Tatsuya has "certainly got a vision and a dedication to his craft that is hard to equal," Fischer says.
—Annie Zaleski