LABEL PROFILE
A Guide to Chicago Archival Label Still Records
By Blake Gillespie · January 14, 2021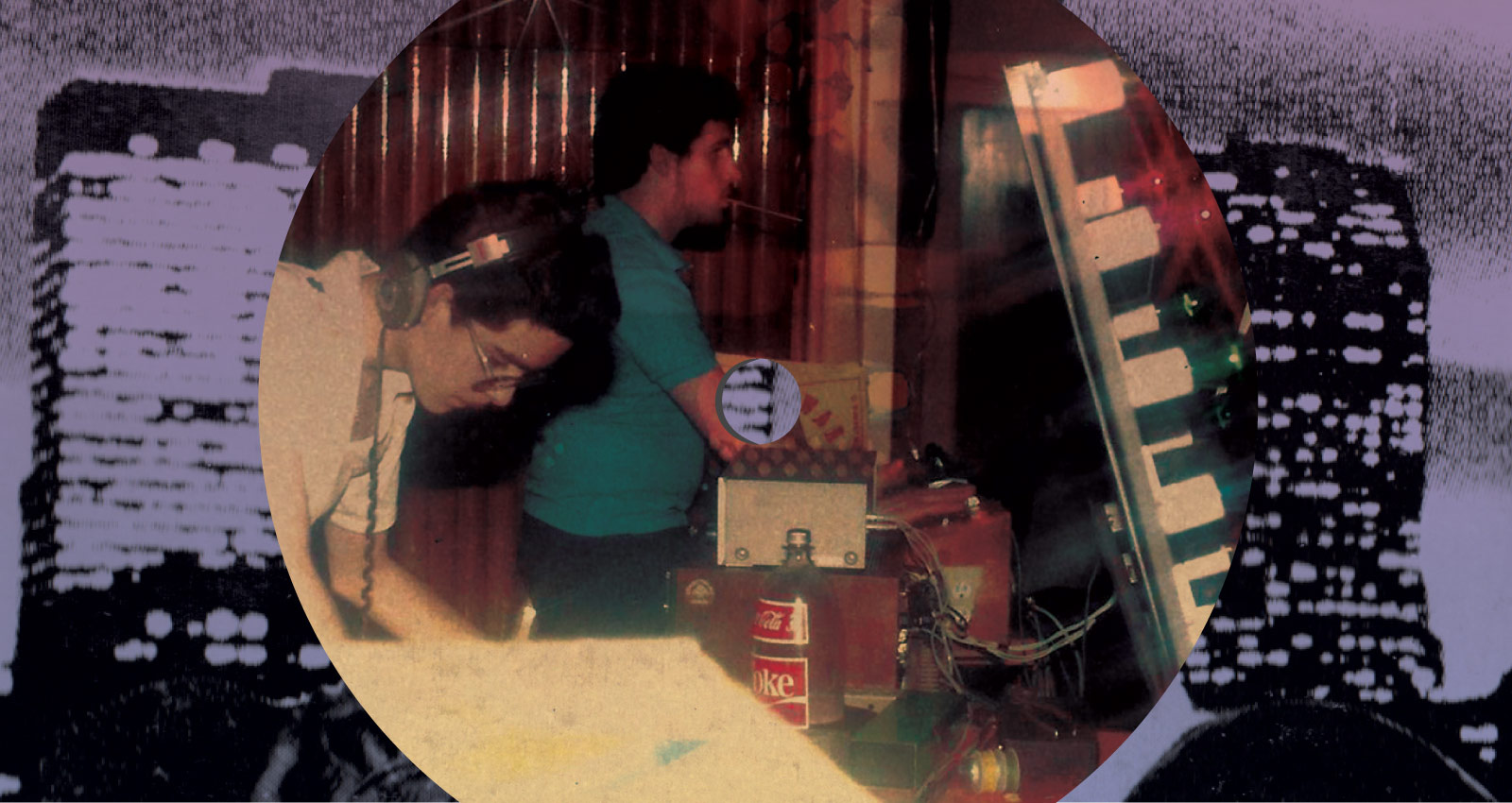 Jerome Derradji says he's somewhat disliked in the music industry, but there's a noble reason for that. The founder of Still Music is dedicated to restoring artists's publishing rights—a fact that rankles anyone seeking to exploit those same artists.
"A lot of people are pretending to love this music and the artists who made it while buying their catalogs [for] pennies on the dollar," Derradji says. "There's a lot of bad dudes out there doing it, but there's also a lot of great guys. Artists are always defiant, especially African-Americans or people of color who have been consistently and constantly exploited by the music industry. So when you approach them [to do a reissue], all of this past and history is there."
Derradji, a passionate record collector and DJ, moved to Chicago in the late '90s from his home country of France. He started Still Music in 2004 as a way to tell the story of Chicago house, contacting the city's foundational labels to "start documenting [the scene], before we all get too old." That devotion to house music began pulling him towards the family tree of disco and funk—most notably, the early '80s era known as boogie funk which brought the '70s disco and funk scenes into a futuristic terrain marked by drum machines and synthesizers. As he continued to unearth lost and forgotten recordings, he often ran into the issue of artists who could not grant him permission to repress the music, because they did not own the publishing rights.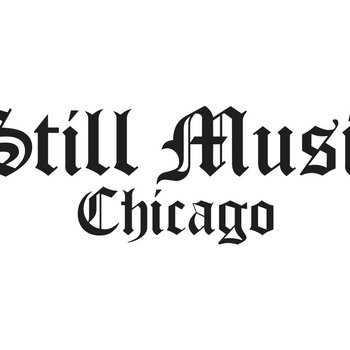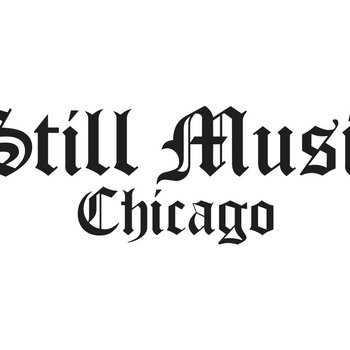 That recurring roadblock is how Still Music's sublabel Past Due built its roster of boogie legends Lee Moore, Larry Dixon, 9th Creation, and Richie Weeks. "Nobody is stealing from them anymore," Derradji says. "You can actually bring recognition to their life that they never got."
Section 203 of the Copyright Act of 2013 permits an artist, after 35 years, to file paperwork requesting termination of copyright agreement with the rights holder. It grants artists the ability to regain their property from former labels without requiring the use of an attorney. As Derradji learned, he—as a representative of the artist—could handle the task himself by paying a mere $100 request fee to the copyright bureau.
And while he views Still Music as a vehicle for restoring legacies, he doesn't want to own a share. The label doesn't own artists's publishing, and all contracts for reissues are split 50/50. They're a small operation of just three people—Derradji, liner notes writer Jacob Arnold, and artwork designer Al Kent, of Million Dollar Disco. Their operation might be limited, but their intentions are extraordinary. Derradji shares story after story of going to the mat for artists who entrusted him to help restore their copyrights; even artists who own their masters trust him, despite turning down all other labels who came knocking with cash for catalogs.
Derradji dedicated months to winning the favor of Chicago funk legend Larry Dixon, and it was his generous offer—along with a kind, personable approach—that swayed the artist. "He locks every door when you come in to make sure you're not leaving with his stuff," Derradji says. It's not paranoia: that had actually happened to Dixon before. Dixon owns his music, and insisted that Derradji was wasting his time when he came calling—he assumed Derradji wanted to buy the catalog, not strike a partnership. "We spent an hour together and talked about music. I went to his house 10 to 15 times. We just hung out on Sunday afternoons, until one day he was like, 'I think you're genuine, you really want to work on this.'"
It's not all roses for Still Music, though. A two-year legal battle with a New York distributor delayed the Larry Dixon box set Derradji had been working on, and nearly tanked the entire label when their only recourse was to sue. The distributor had failed to produce orders on four records, which, due to the 50/50 deals, hurt both the label and the artist.
Derradji maintains that it's not a "perfect picture," but he believes these agreements allow him to operate with a clear conscience when he's reissuing music by mostly Black artists, stressing that the exploitation of artists of color continues to this day. Derradji also thinks of his son, and hopes his convictions will leave him a strong legacy. "I want him to look at me and know that's what my dad did and that's how he worked," he says. "I want artists to own their catalogs. I want them to be able to give them to their families when they pass away. I want it to be in the hands of families and have it become an asset for them."
Here are only some of the incredible records Still Music has put out over the years.
For the first of Derradji's boogie funk reissues, he collaborated with Rob Sevier of Numero Group, who helped with the licensing. This compilation resurfaces lost gems mostly from Midwest groups who received little recognition outside their respective area codes. (BBE Music even distributed the collection overseas.) It sold well, according to Derradji, but they never saw much money. "From that, I gained the confidence that we could reissue old music and present it the way I like to present it, which is about helping people discover unsung heroes of funk and disco and house."
Derradji was in Toronto for a DJ gig when a friend introduced him to Larry Dixon's music, suggesting Derradji track him down in Chicago. "I came back on a Sunday after my DJ gig and on Monday I was on the phone with Larry Dixon," Derradji says. Dixon's sound merges the sweet and tender pacing of Northern Soul with the dance-y grooves of disco; his voice can croon in falsetto or direct the dancefloor with equal verve. Derradji said Dixon was so protective of his masters that he agreed to drive him to the studio with his master tapes, sit in on all restoration sessions, and then drive him back home with the tapes. They worked this way for a year.
Lee Moore's unsung legacy in Memphis is documented in full on A Gram of Boogie. Moore was a studio rat, collaborating with session musicians from Stax and Volt Records, many of whom played with Isaac Hayes. The collection showcases Moore's seemingly limitless array of personas, aliases, and side projects. The songs credited to Subway featuring Wave are synth-heavy post-disco; The First Family features classic gang vocals and brass horns for their disco-funk; Le Gamby is mid-'80s electro funk, and Divinity is Moore's disco gospel project.
Merch for this release:
Vinyl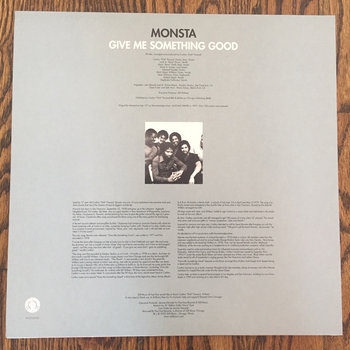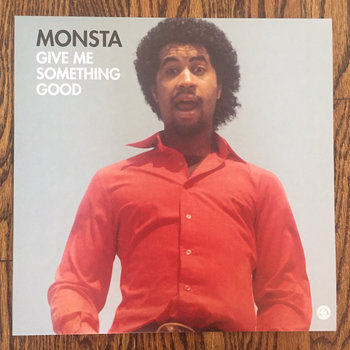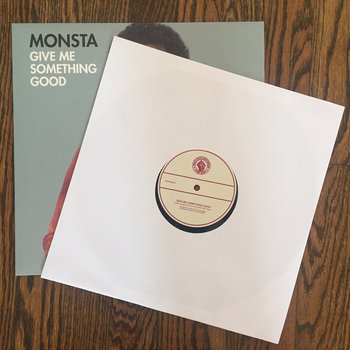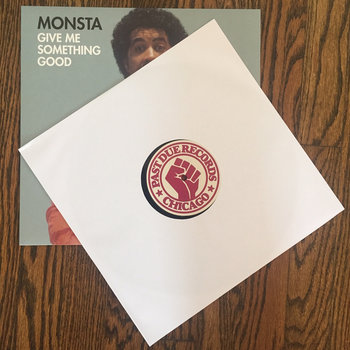 In 1978, Carlton "Dirk" Poward had a 90-day contract with Bill Withers to get a record deal. Mr. Withers heard Poward's band Monsta in their rehearsal shack. and spoke to the teenager's parents about flying them to Beverly Hills to produce a single for the group and use it to pursue a deal. The 90 days came and went, but Poward had his masters. He used his remaining dollars to mix the record and press 100 one-sided promo copies to distribute around San Francisco. The song never caught on, and it faded into obscurity until record diggers made it a mission to track down those rare copies. Derradji was one of those diggers, and he tracked down Poward next in order to give the lost gem a proper release. "There's rare songs like this where you envision that in the right hands at the right times it might have been a bigger song," Derradji says.
Merch for this release:
2 x Vinyl LP, Compact Disc (CD)
Among the reasons Derradji loves the disco and boogie funk era is the fact that there were hundreds of gifted musicians who never got their due. One of those is Richie Weeks, who could have been a star on the level of Kashif or even Lionel Richie, had his fortunes been different. Weeks formed several notable projects, including The Jammers, and played on countless Prelude and Salsoul recordings. But Weeks & Co. is a Philadelphia funk crown jewel from 1983 that guides boogie into electro. Derradji reclaimed all of Weeks's masters for him, and the two are just getting started, presenting a lost history of East Coast funk that would have been at home in Larry Levan's Paradise Garage. "Right now we're working on '75 to '85 and we have more than 300 songs that he's made, some alternate versions of released stuff and some are unreleased songs," Derradji says.